We tend to eat a lot of pasta dishes during the colder months. I tend to be rather grouchy and lazy when the cold, damp weather arrives which translates into easier, one pot, packed with flavour dishes in the kitchen.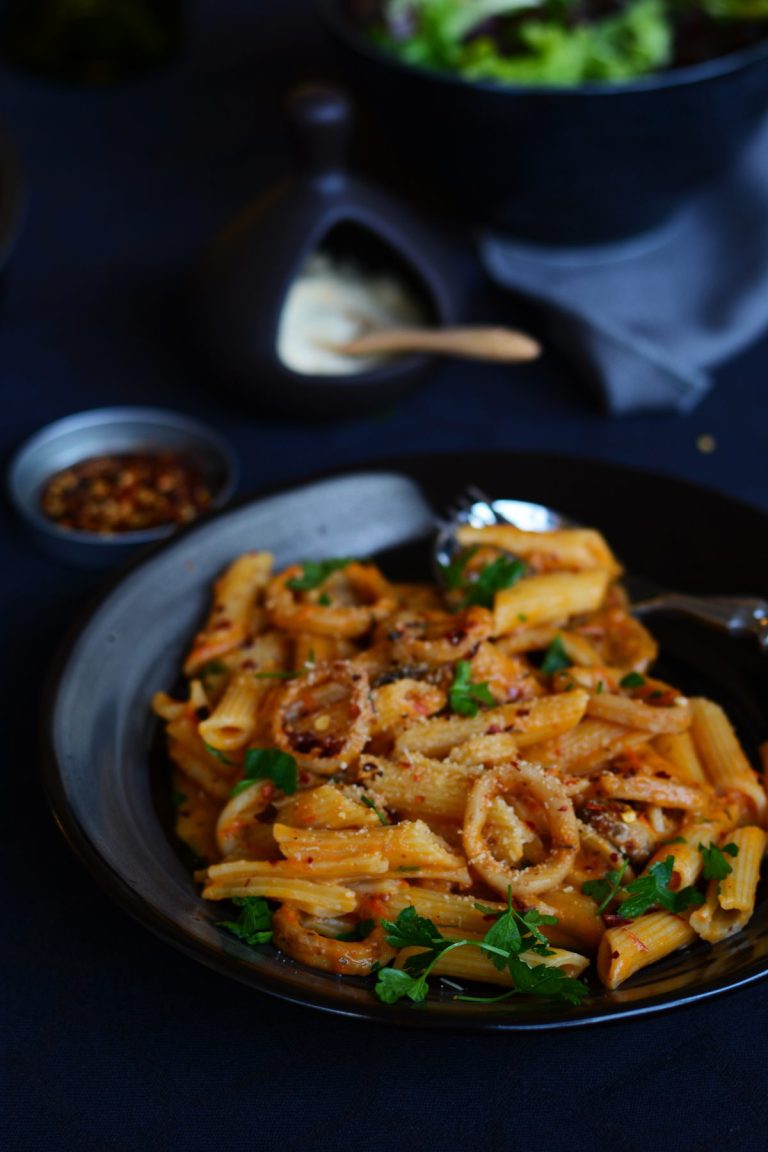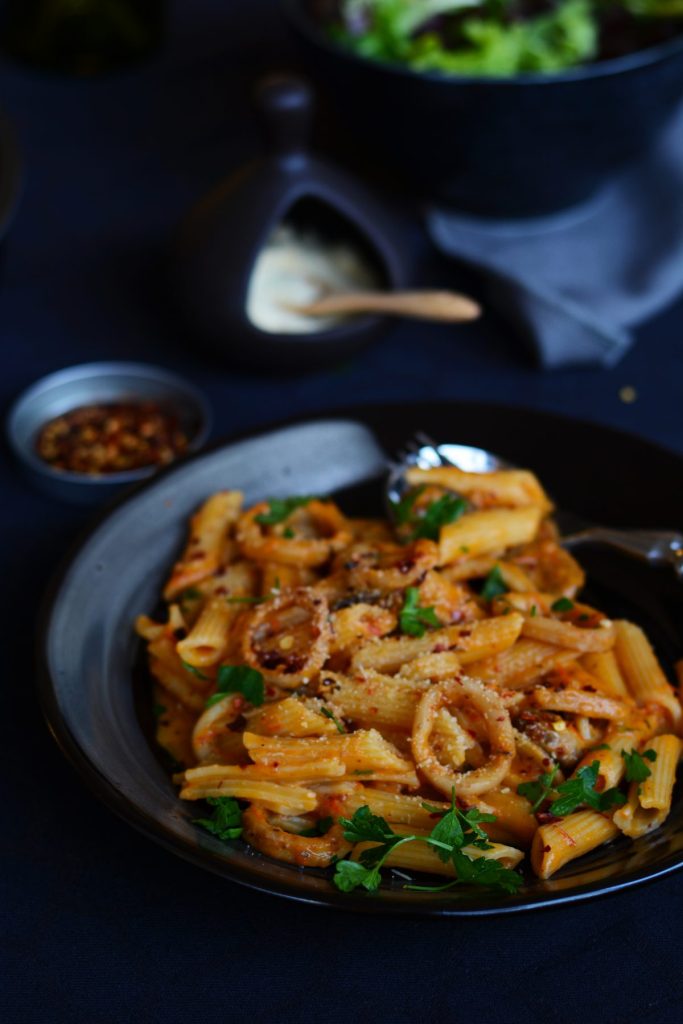 This dish ticks all the right boxes in that regard. It comes together really quickly, doesn't require a ton of prep work and is the perfect dish to retreat to the couch with especially that Masterchef 2016 has begun. A glass of wine too perhaps, and you would feel grand.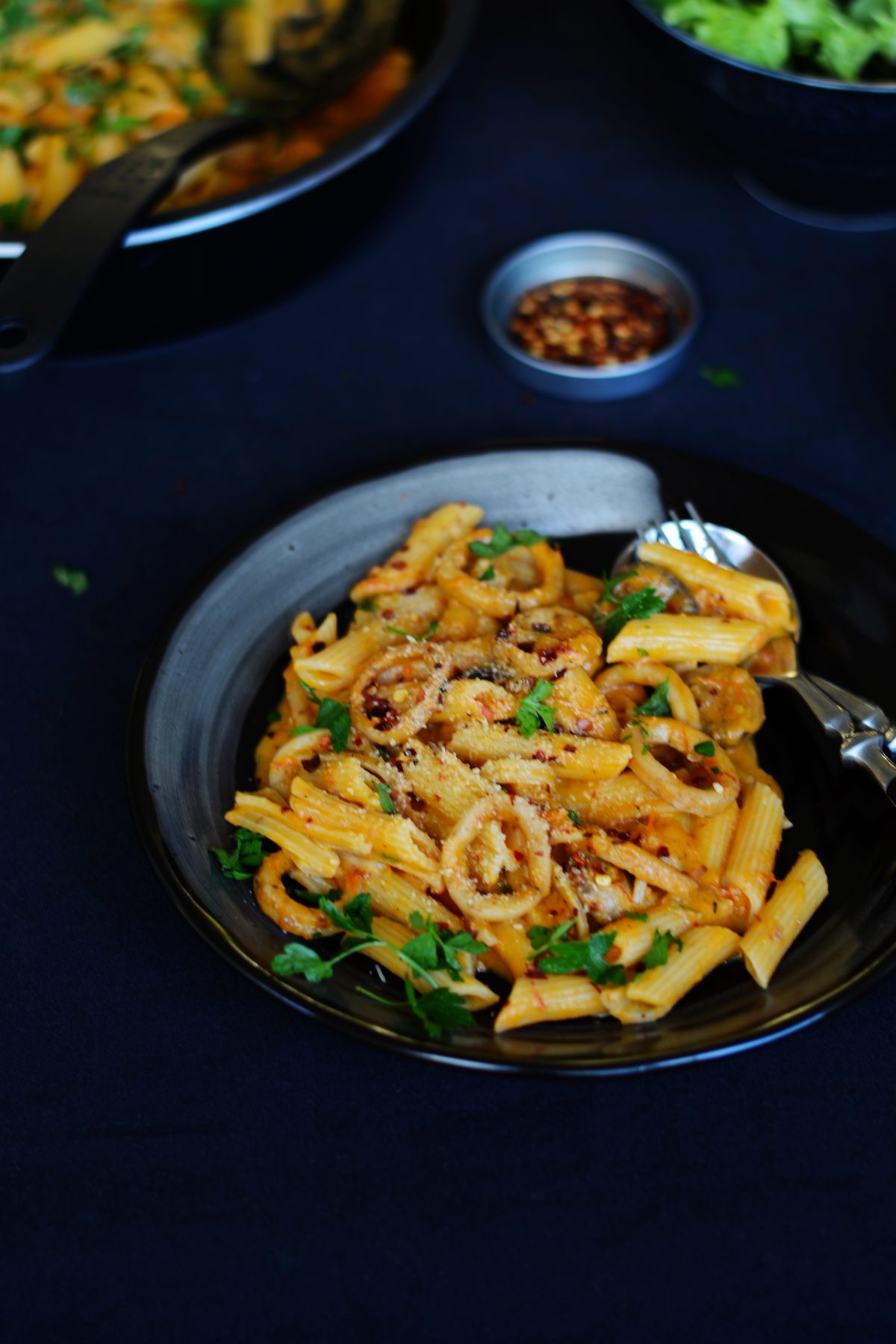 Roasting vegetables is a great way of intensifying flavours which is why this roasted tomato sauce is just so delicious. Diced tomatoes with onion, garlic and thyme, onto a baking tray and in the oven for 15 minutes; blend and your sauce is ready. How easy is that! And this can be made in bulk and frozen in batches as it works as a delicious base sauce for any kind of pasta dish.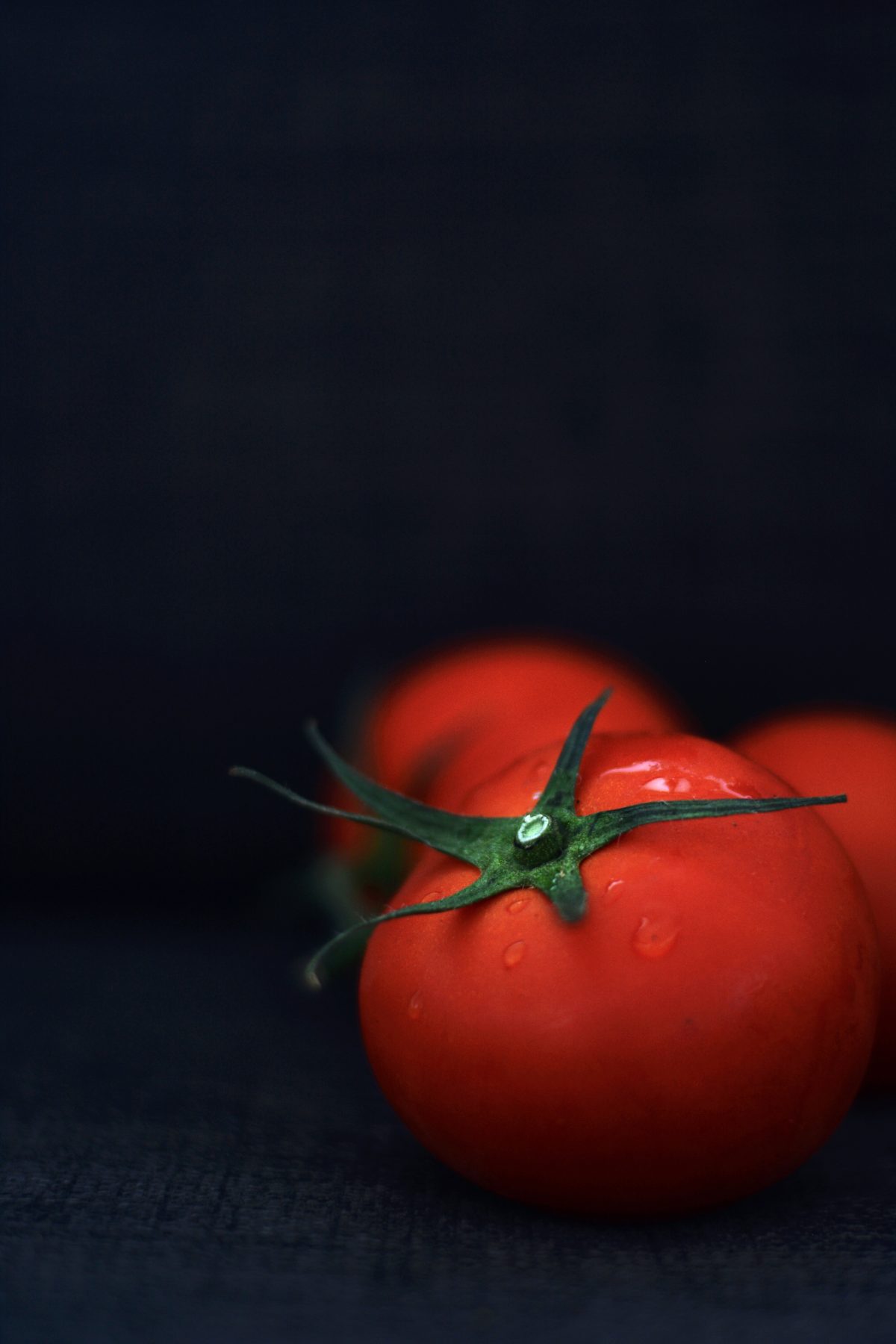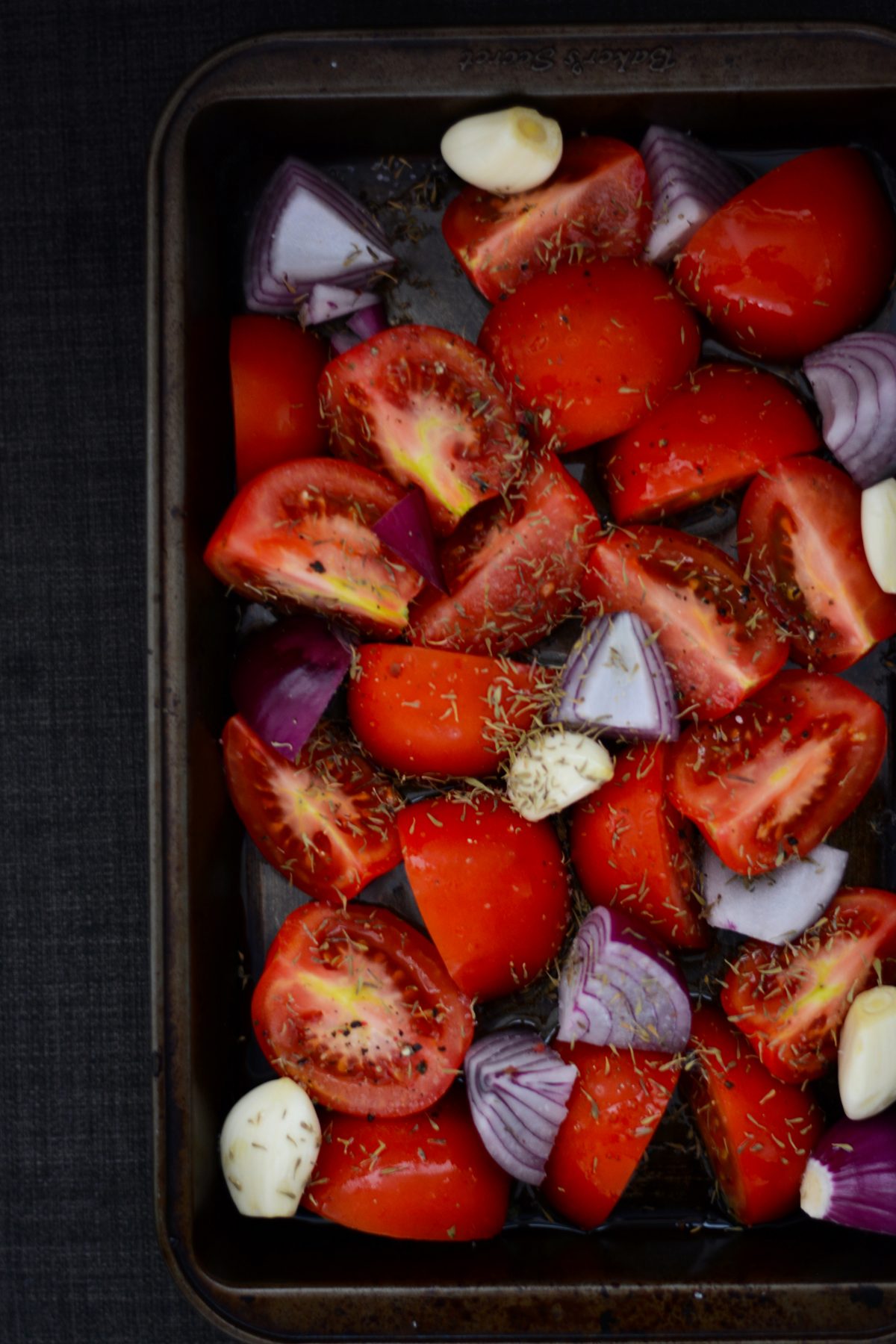 Given my love for seafood, I chose to play around with squid rings for this recipe but if you don't eat or like squid, there are tons of other options. Like I always say, the recipe is just a guideline and you must embrace and make it your own. Prawns and lobsters work brilliantly or you can keep it vegetarian with just the mushrooms or your preferred assortment.

It's interesting how climate affects me and my style of cooking these days. I have noticed that I tend to play around more with chillies when it's cold than any other spice. So it's a generous helping of chilli flakes and hot paprika to season the squid rings and mushrooms.

If I want to bulk up the dish and make it for two days (which I sometimes do when I have work commitments), I prepare the sauce and the squid mixture and store separately. Pasta is cooked only at the time of the meal so that it is served warm, straight off the pan which all of us know is the best way to eat it.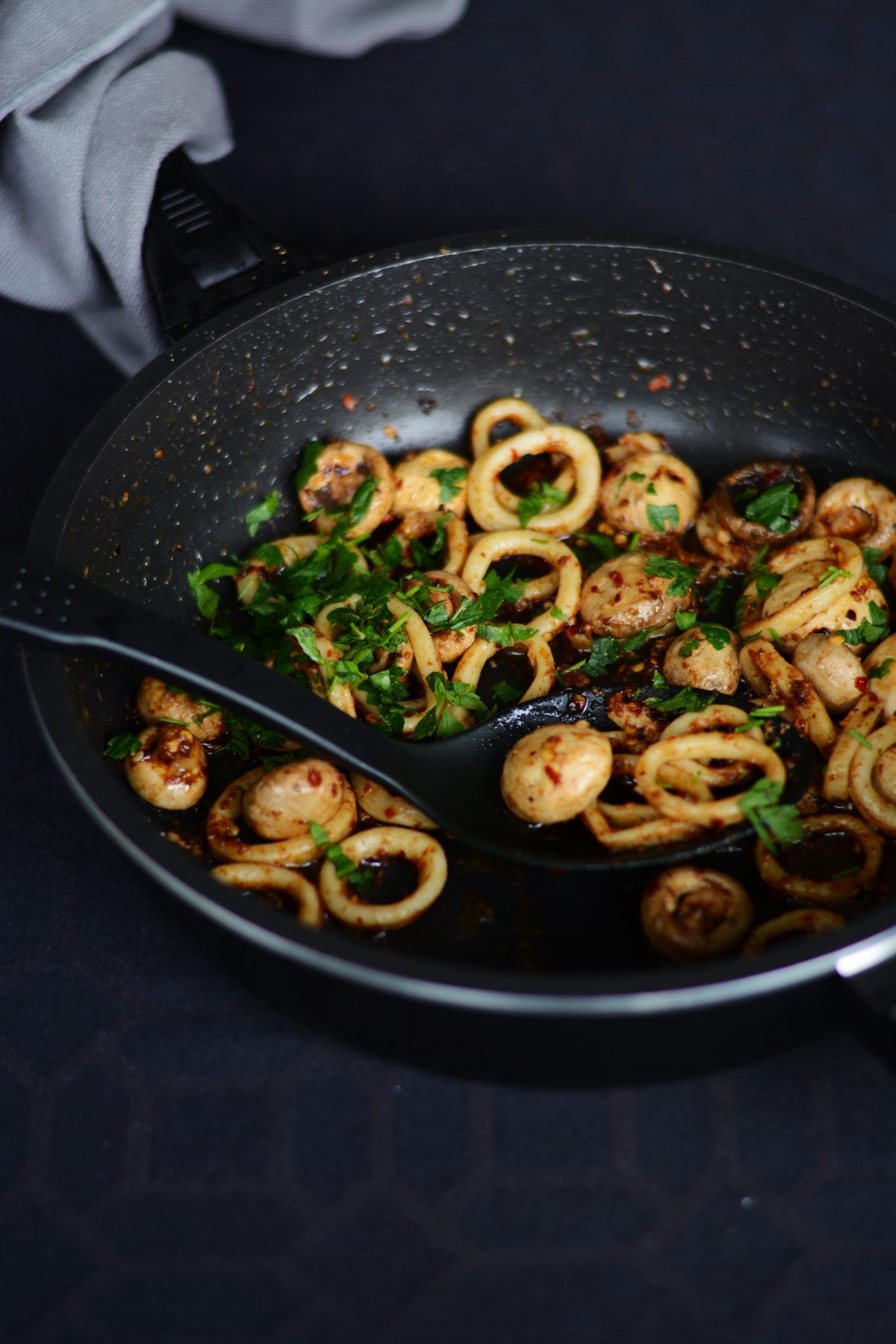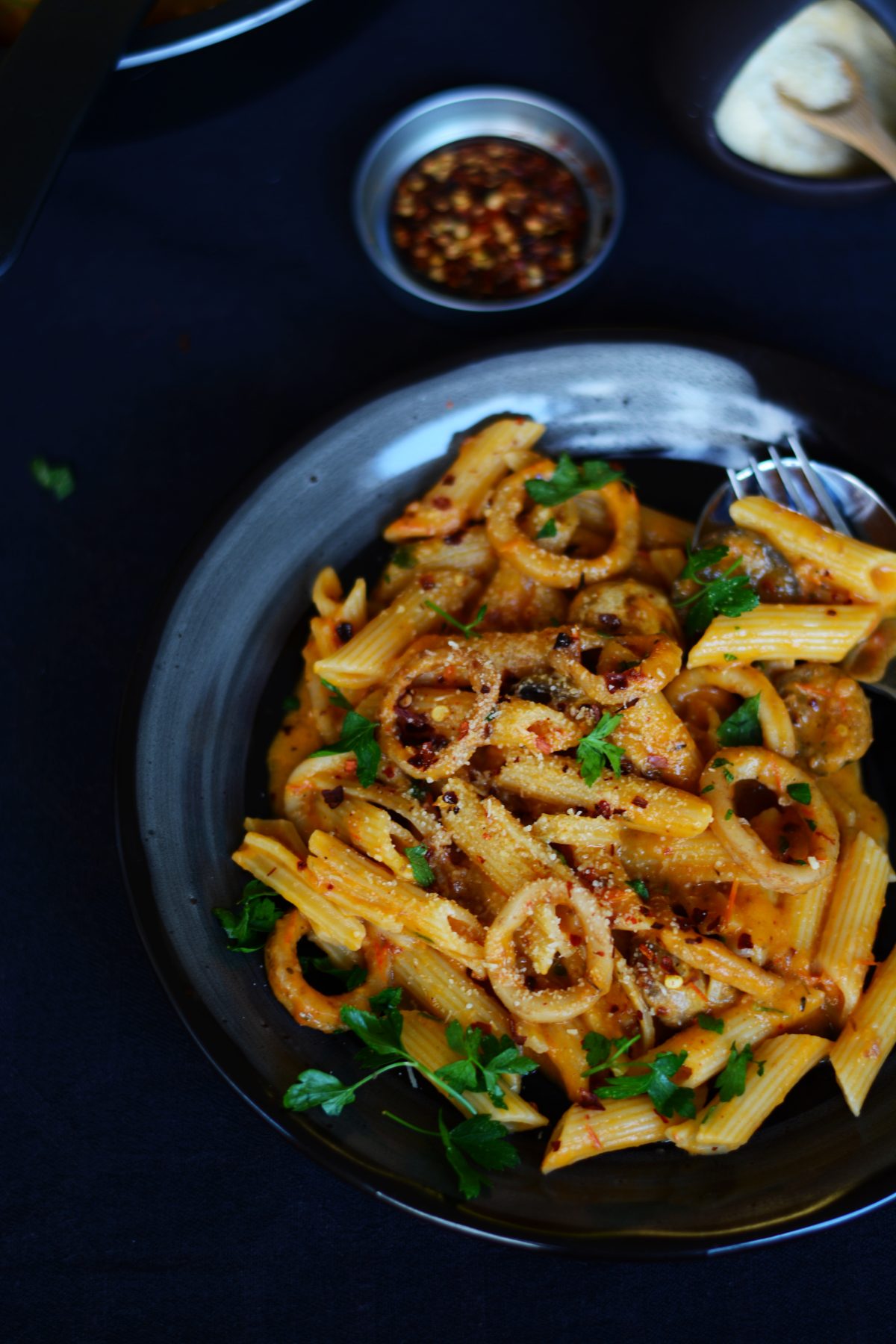 So here you go; Penne with Chilli Squid in a Roasted Tomato Sauce – an extremely simple pasta dish that speaks volumes of flavour.

Ingredients:
500 gms ripe red tomatoes; quartered
1medium red onion; diced
4 large garlic cloves
Find the full recipe here.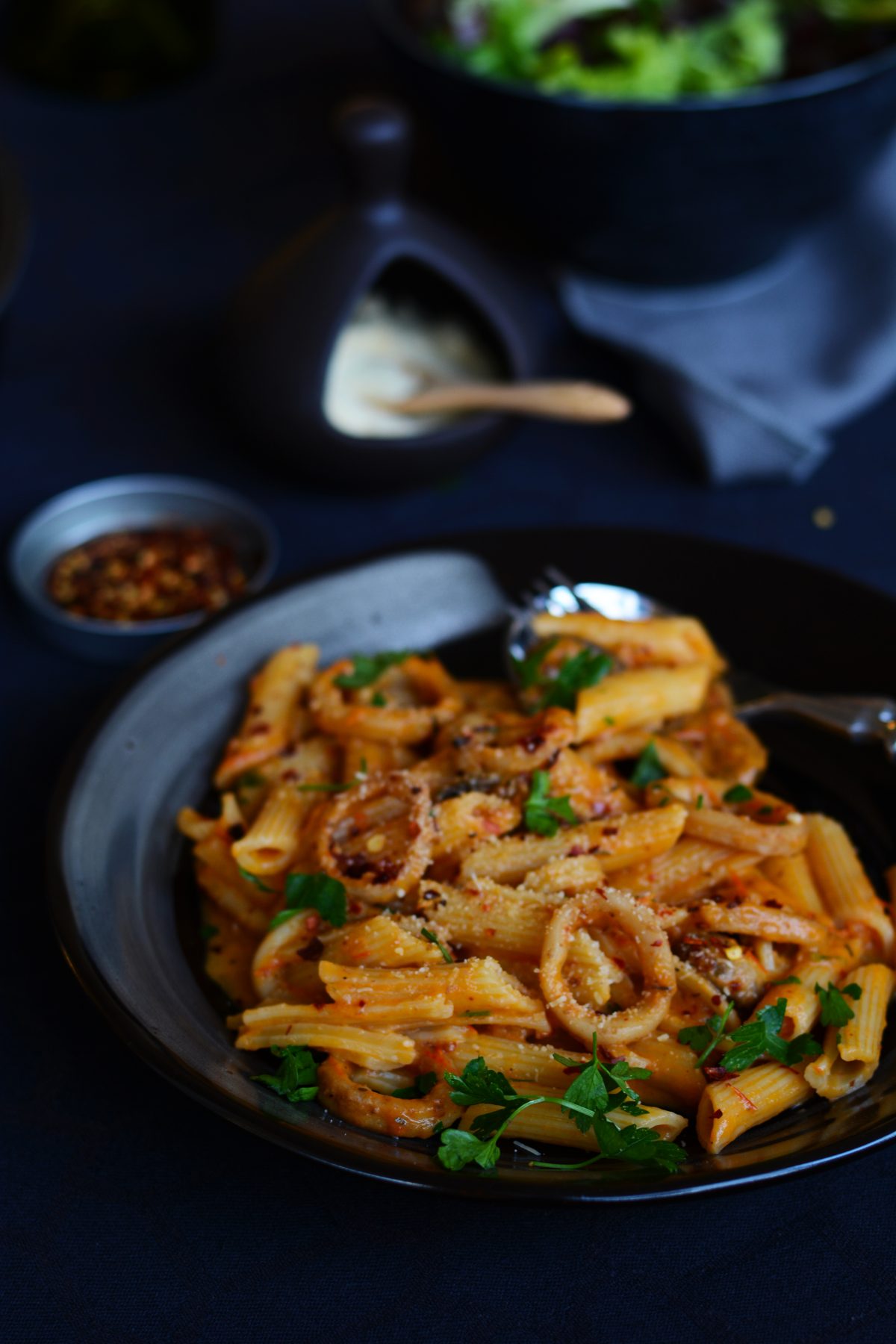 Recipe developed, styled and shot for Supreme Seafood.