My signature cocktail….The 'Indian' Cosmopolitan was inspired by the sweet, fruity, punchy flavour of Rooh Afza.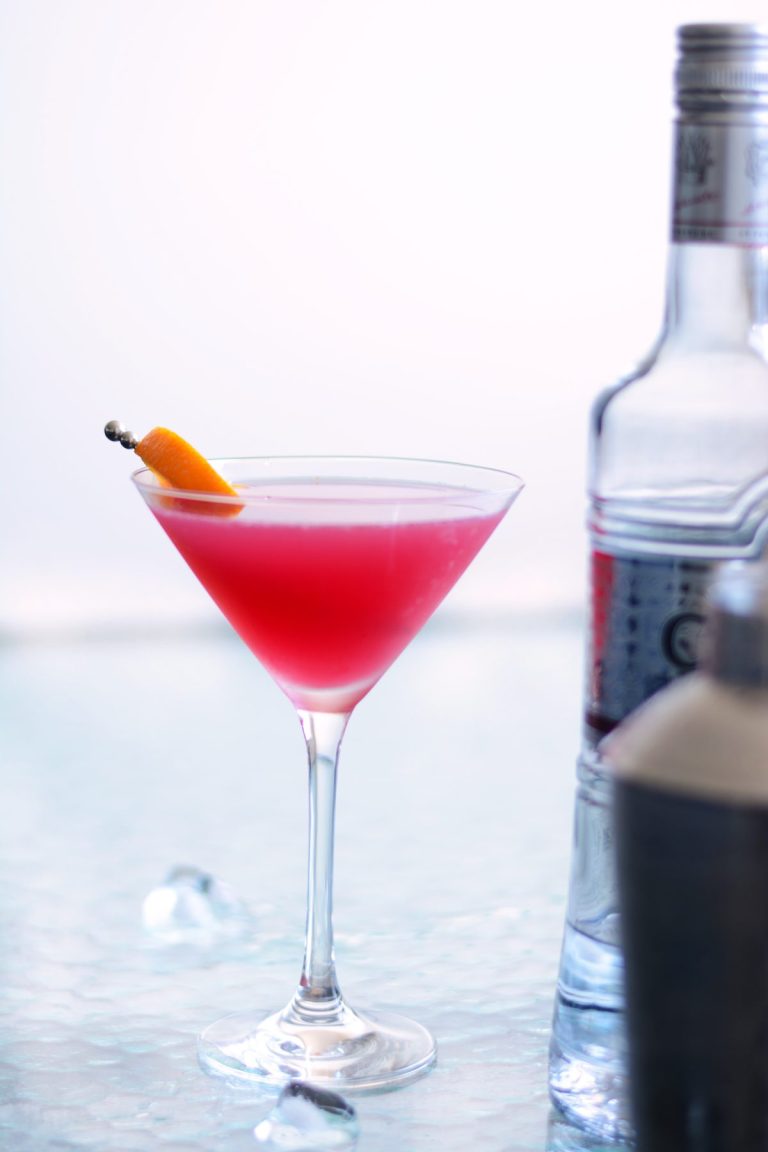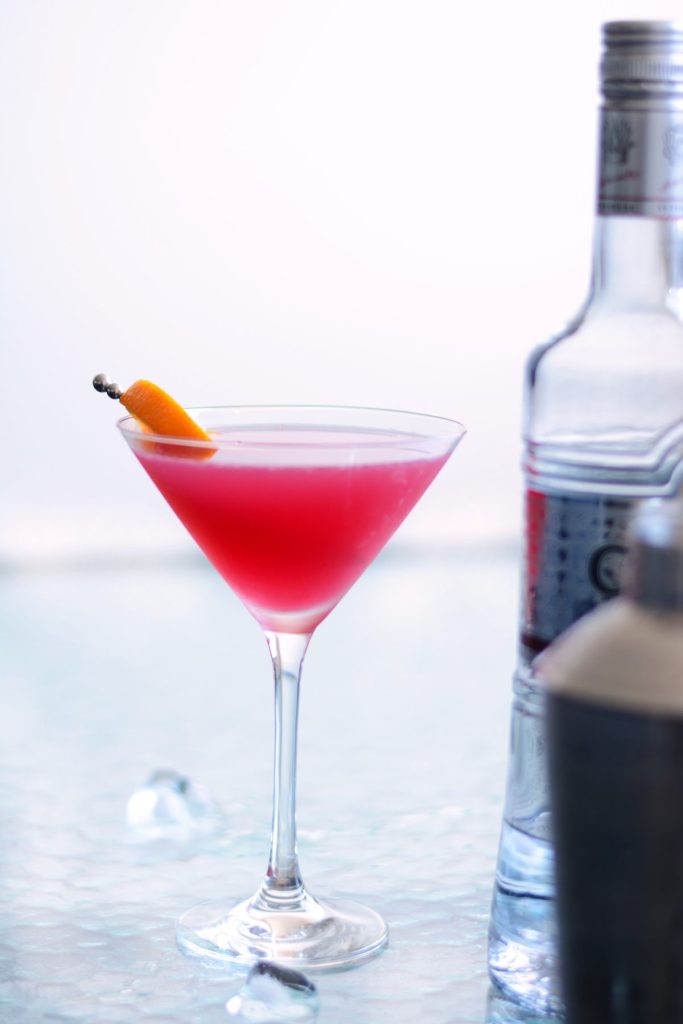 I have spoken about my need for change before in this post.

I get bored easily, especially with food, which I would say is the driving factor that gets me into the kitchen experimenting. I crave for creating something new, something I have never done before which gives me that adrenaline flush. A new ingredient, a fusion dish, a new cuisine, it can be anything as long as it is new for me.

People often confuse this as a need to keep the blog going. But to be totally honest, I have always been like this in all aspects of my life (which is why I never lasted in the corporate world).

After a week and half of doing familiar stuff in the kitchen, I wanted to start experimenting again. And this time, it's this pretty cocktail which I have named The 'Indian' Cosmopolitan.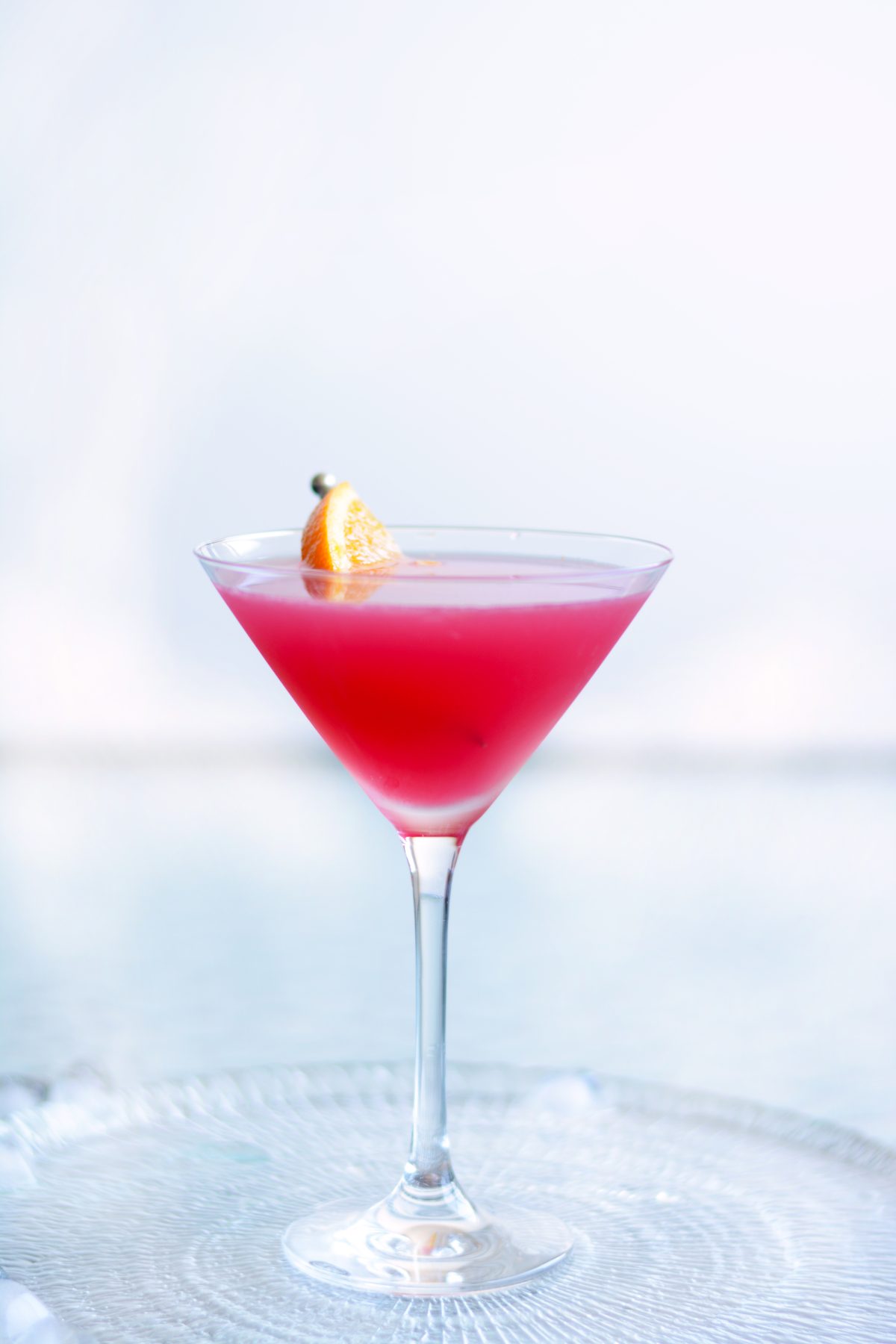 Every time I spoke to my family and friends in India, I have been hearing just one thing – 'It's so damn hot here that we don't feel like doing anything enjoyable'. The whole of India seems to be reeling under a heat wave at the moment. And this sparked off the idea of a drink with Rooh Afza.

Rooh Afza needs no introduction at all for those who hail from India or Pakistan. In fact, it has become quite famous in several Middle Eastern countries too.

For those who do not know this product, Rooh Afza is basically a concentrated squash (non alcoholic) that is prepared from a range of fruits (pineapple, apple, orange, cherry, blackberry and many others), herbs (chicory, blue star water lily, coriander, purslane etc..), vegetables like spinach and carrot, and also the essence of some flowers like rose, kewra, lemon etc…. Truth be told, this is a special formulation with a ton of ingredients in there.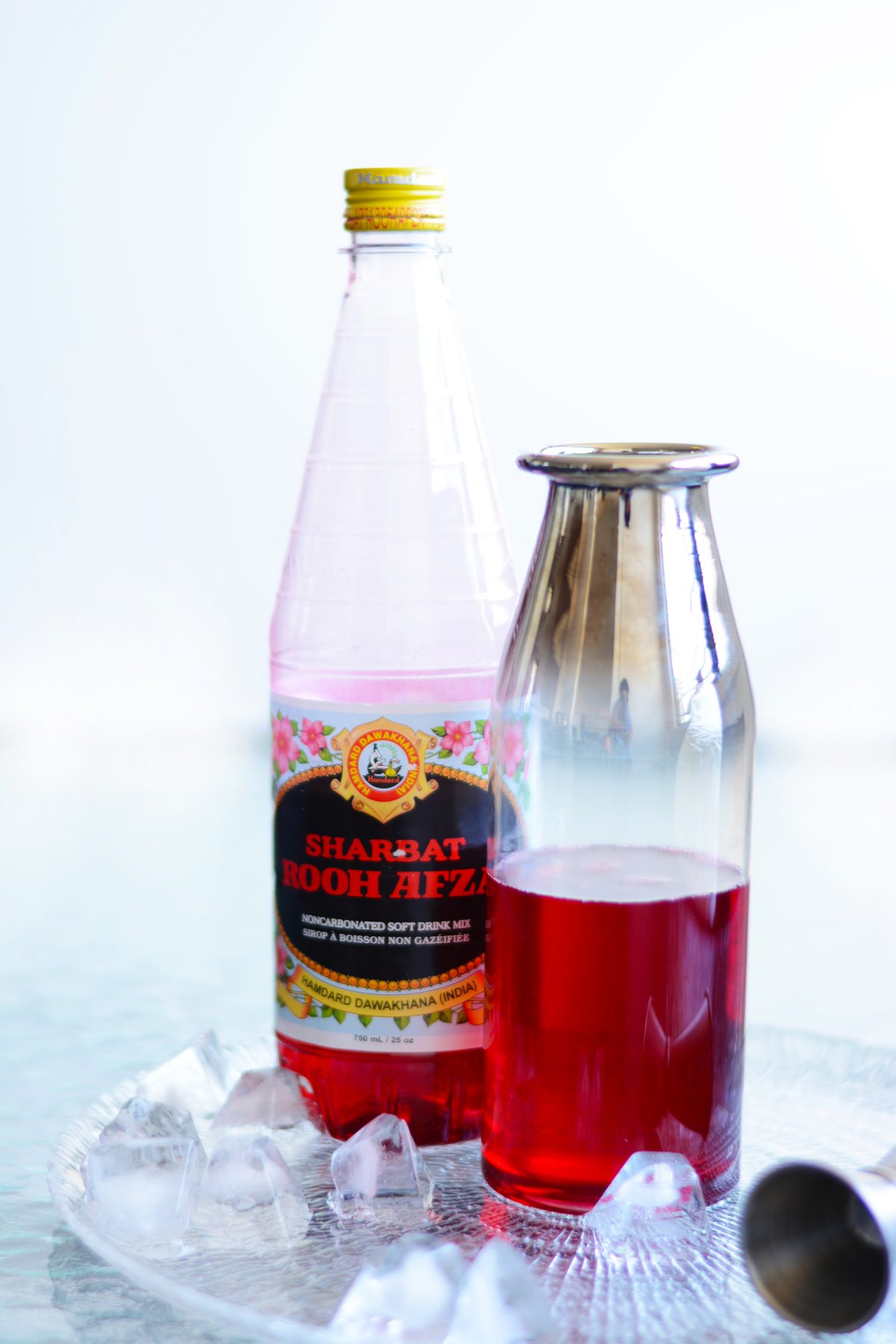 This product is manufactured by the Hamdard Laboratories which has extensive operations both in India and Pakistan. Quite a bit of history as it was formulated by Hakeem Hafiz Abdul Majeed in 1906 and has been in use since then. Rooh Afza is extremely popular among the South Asian Muslims especially during the months of Ramadan and also popular during the summer months. The formulation is believed to be based on the Unani system of healing and hence considered to be healthy and cooling for the body.

Given its heritage and its popularity among the Muslim community, Rooh Afza is hardly ever used in alcoholic drinks or cocktails except for whacky, adventurous souls like me. It is mostly used as a syrup to flavour ice creams, desserts, cold milk drinks. It has a thick consistency, a vibrant red colour and a strong aftertaste of rose essence with undertones of citrus. And this is exactly why the thought of this 'Indian' Cosmopolitan came to my mind.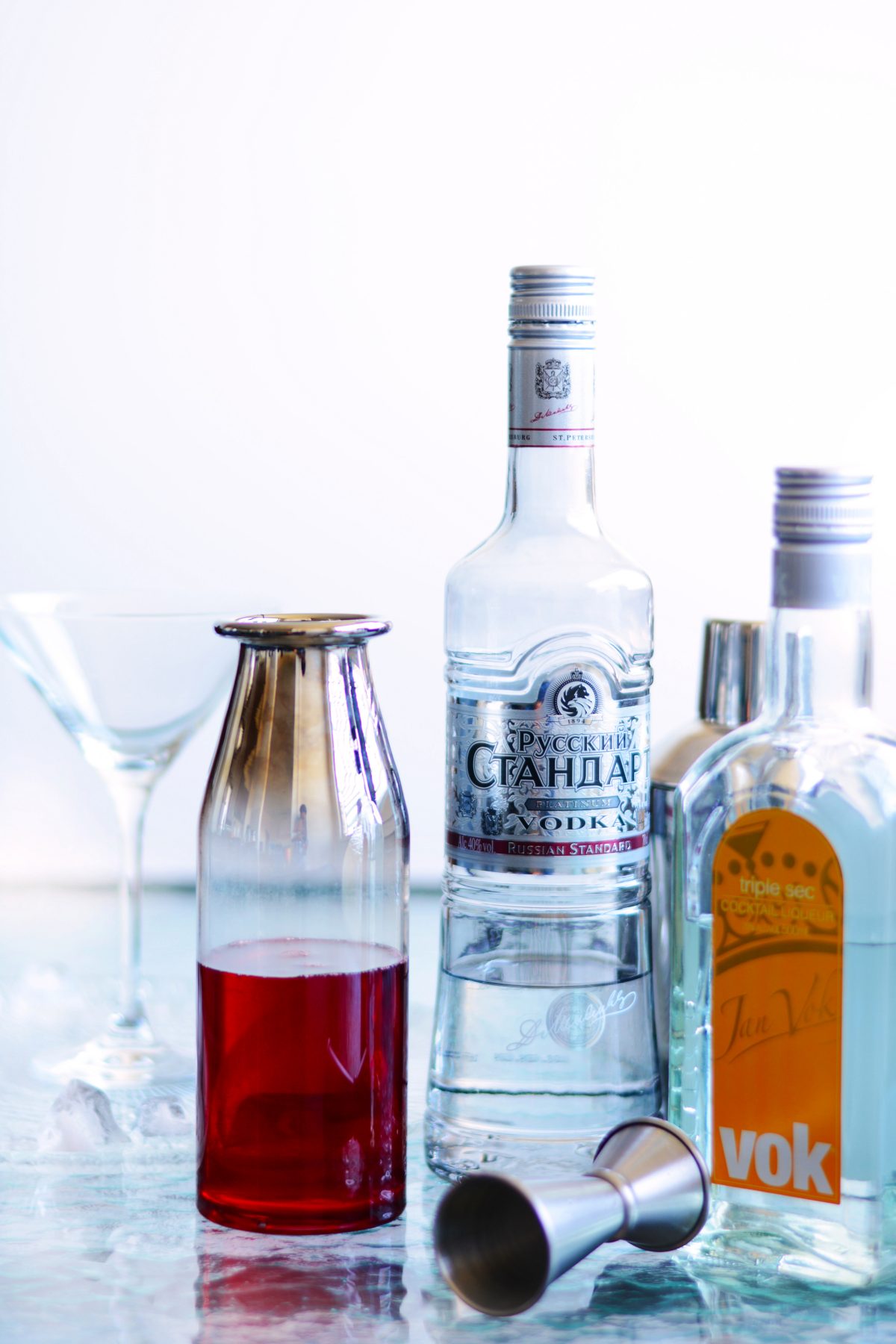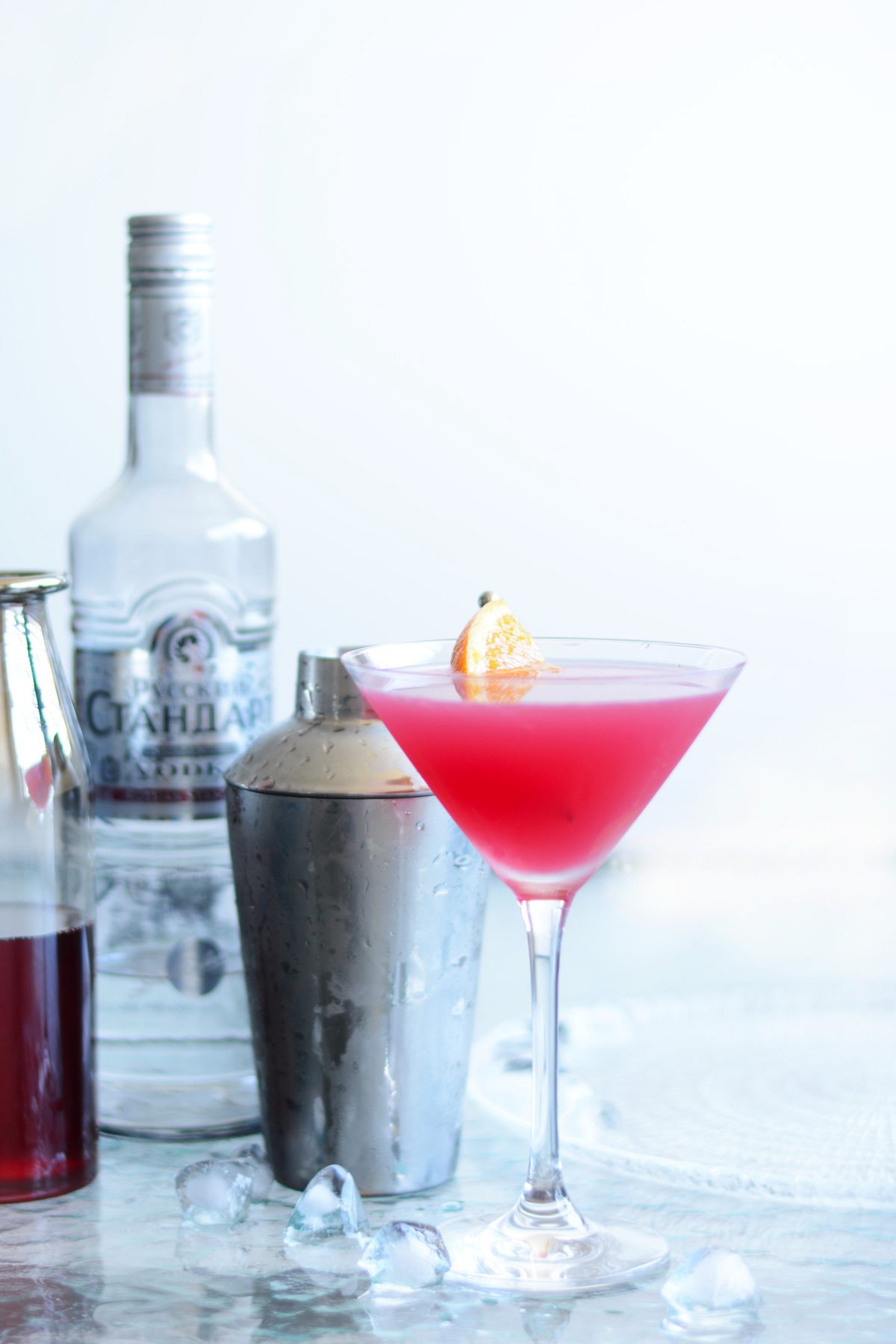 In a classic Cosmo, cranberry juice is used which gets replaced with the Rooh Afza in my Indianized version. Since the syrup has a distinct rose flavour, I used both lime and orange juice for that desired citrus punch.

So here is a delightful, delicious and pretty version of the classic; The 'Indian' Cosmopolitan, for those hot summer days and balmy nights.

Note – Rooh Afza is commonly available at most Asian/Indian/Pakistani grocery stores in most of the countries so finding it should not be a difficult job.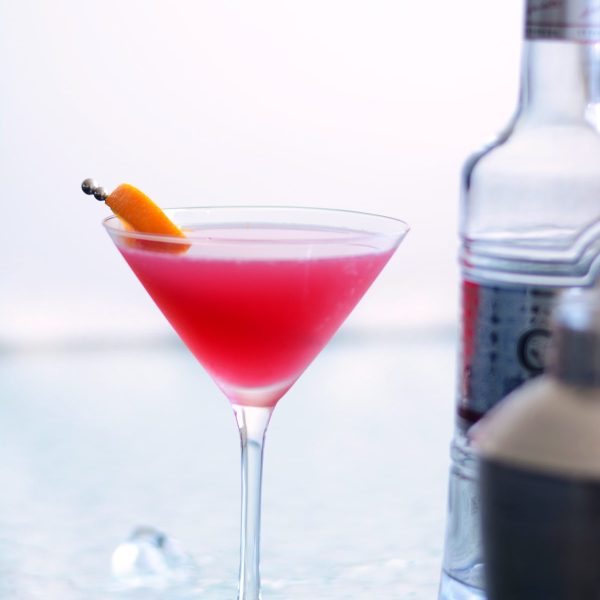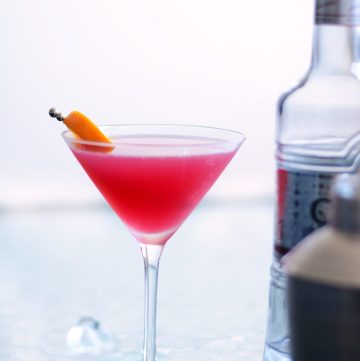 Print Recipe
The Indian Cosmopolitan
Ingredients
15

ml

Rooh Afza

20

ml

Triple Sec

15

ml

lemon juice

15

ml

orange juice

15

ml

sugar syrup

35

ml

vodka

Ice cubes

Orange wedge; for garnish

Chilled cocktail glasses
Instructions
Fill a cocktail shaker with ice cubes and add all the ingredients.

Shake, shake, shake…..really shake

Double strain (very important) into a chilled cocktail glass

Rub the rim of the glass lightly with the orange wedge and garnish with the same.

Enjoy…….responsibly.
Notes
Making sugar syrup is really simple. Add 1 cup sugar and 1 cup water to a saucepan; heat till the sugar has dissolved completely. Remove and cool; stores well in an airtight container in the fridge for upto 3 weeks.