Today, I am not going to spend much time talking to all of you. School holidays are on here and my boys have demanded some exclusive family time, without work getting in the way.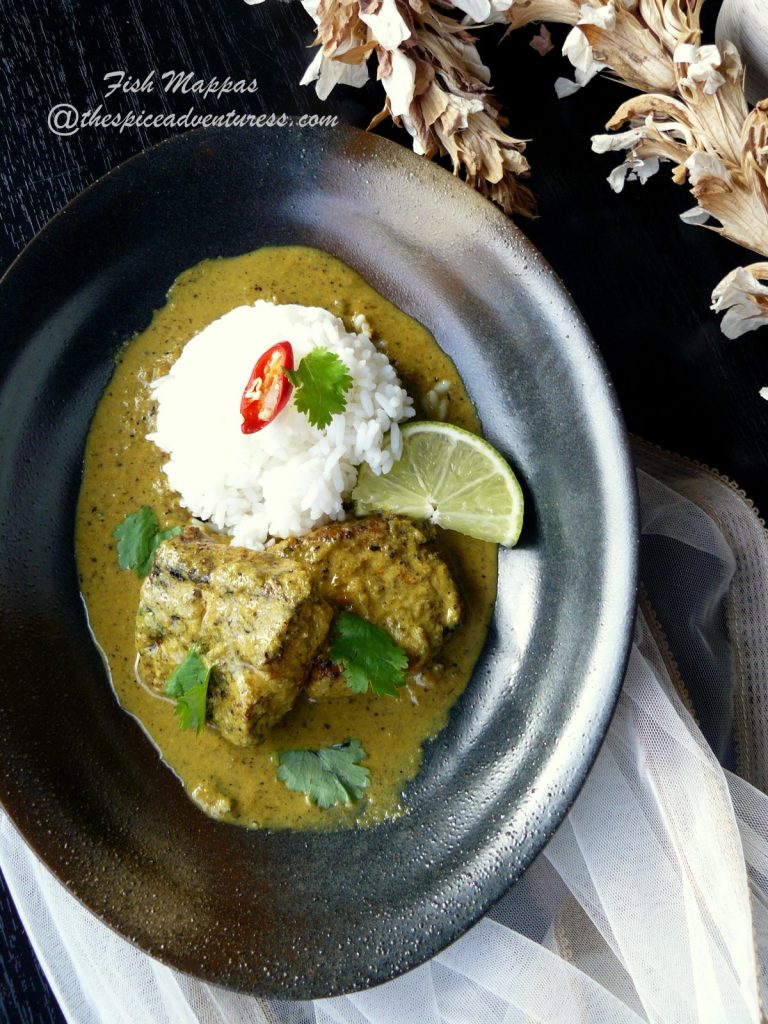 So it is straight on to the recipe today….
From the backwaters of Kerala, fish mappas is a true culinary representation of the region. Get hold of the freshest fish that you can and let it indulge in a spicy marinade. Shallow fry and then let the succulent fish pieces soak in a spicy coconuty gravy….perfect with white steamed rice or soft phulkas (flat bread). I was in the mood for fusion and so teamed it with this beetroot and curry leaf rice.