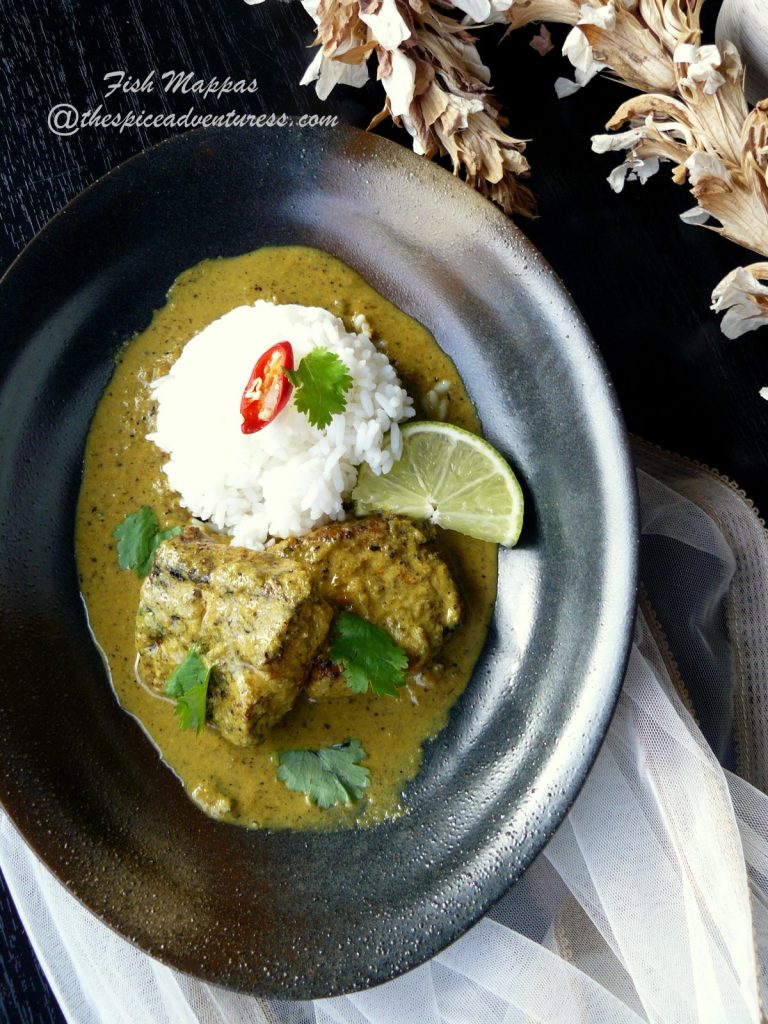 Today, I am not going to spend much time talking to all of you. School holidays are on here and my boys have demanded some exclusive family time, without work getting in the way.
So it is straight on to the recipe today….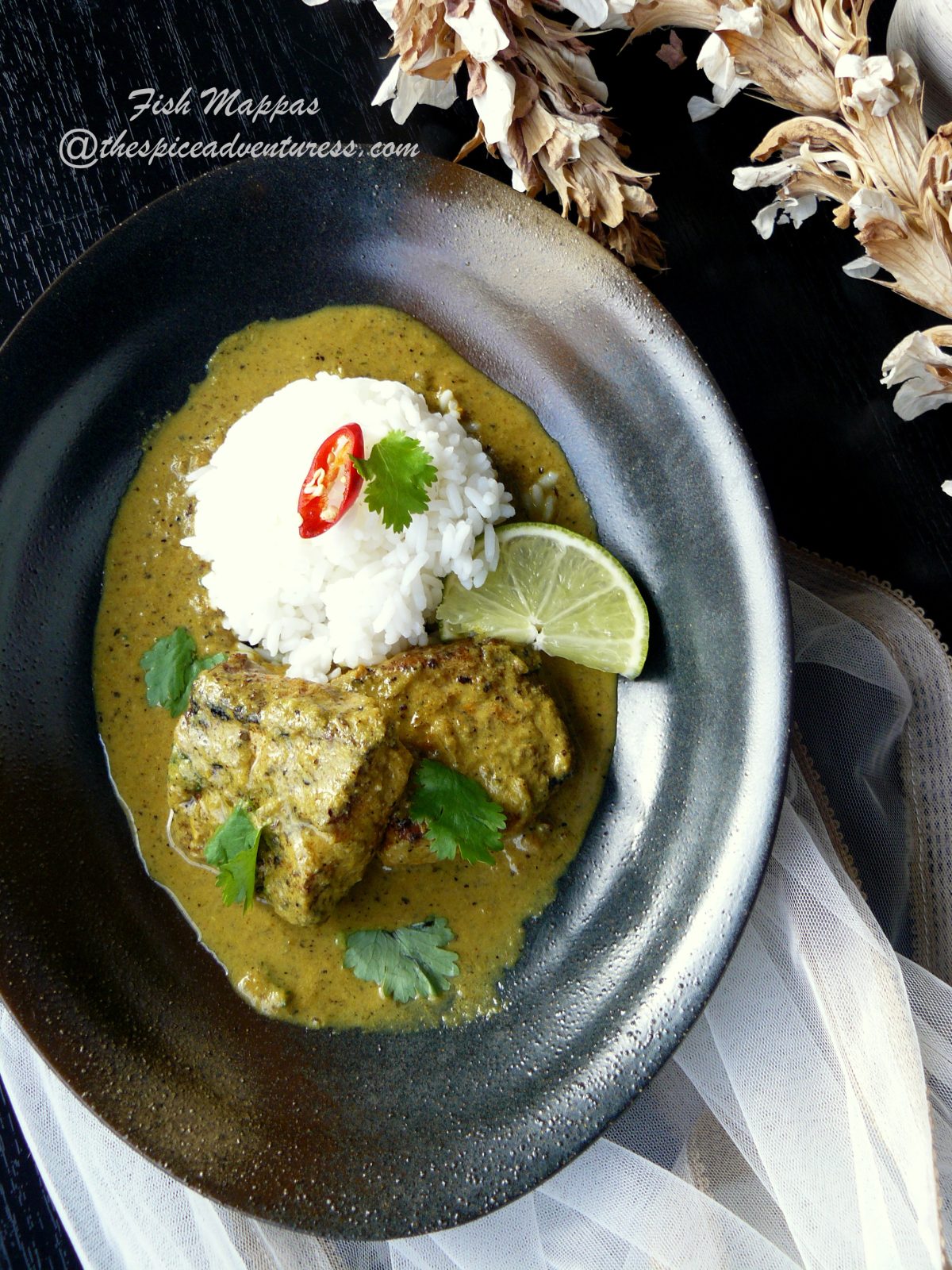 From the backwaters of Kerala, fish mappas is a true culinary representation of the region. Get hold of the freshest fish that you can and let it indulge in a spicy marinade. Shallow fry and then let the succulent fish pieces soak in a spicy coconuty gravy….perfect with white steamed rice or soft phulkas (flat bread). I was in the mood for fusion and so teamed it with this beetroot and curry leaf rice.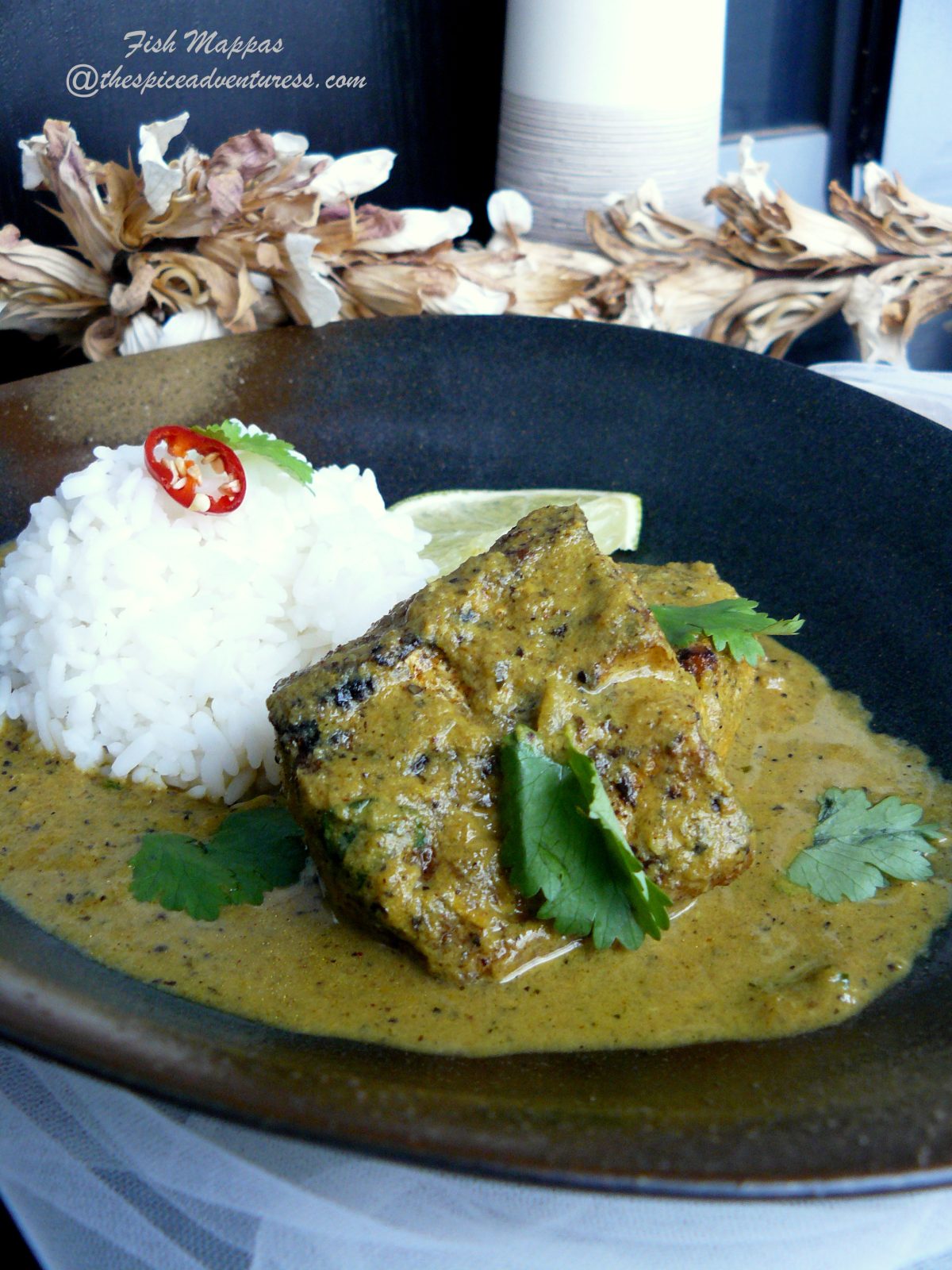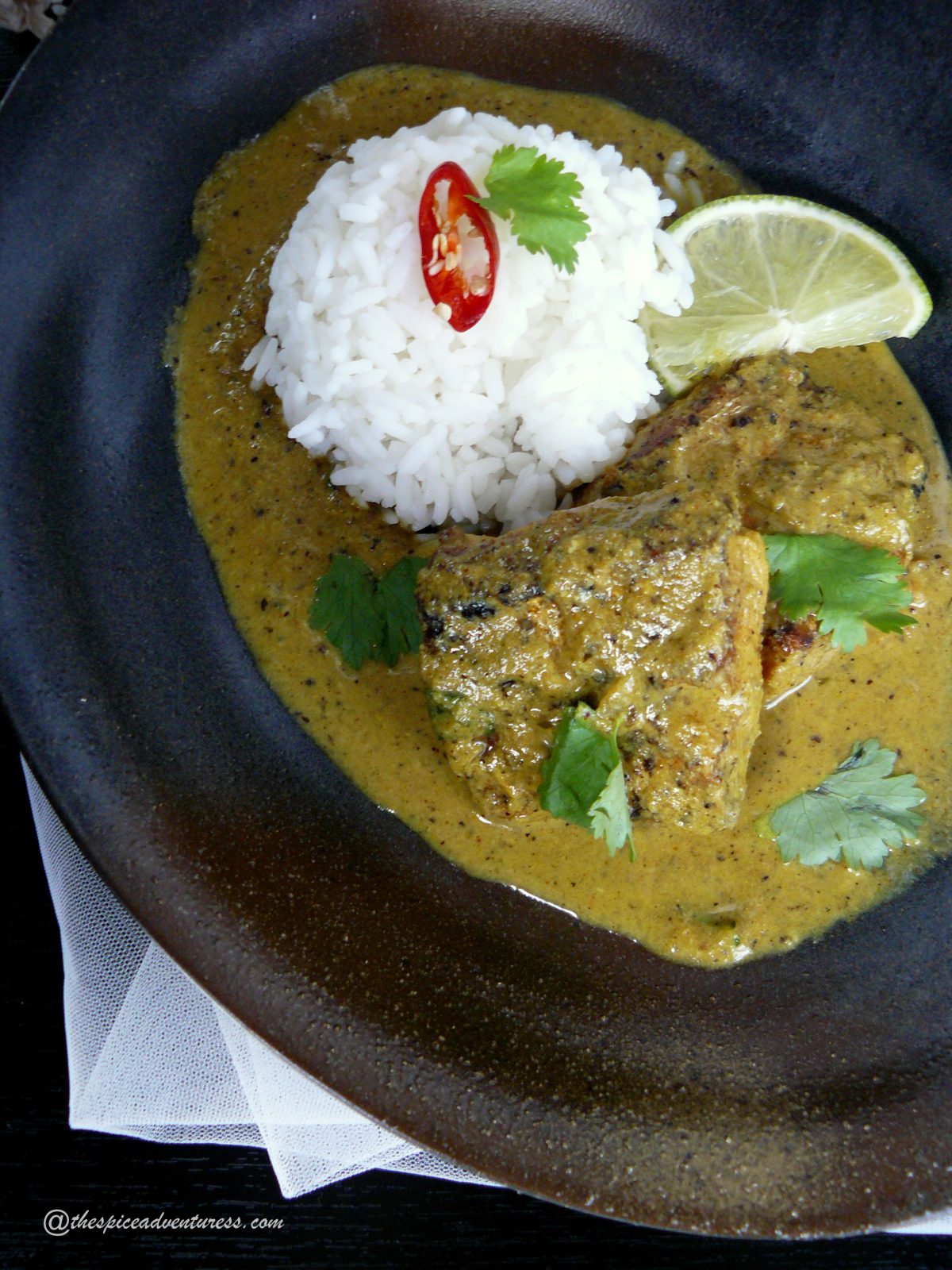 Ingredients:
1. ½ kg fish (any type), I used basa fillets but this recipe works for all kinds of fish
2. Vegetable oil, to shallow fry the fish
For marination:
3. ½ tsp Red chilli powder
4. ¼ tsp Turmeric powder
5. ½ tsp Black pepper
6. ½ tsp Ginger paste
7. ½ tsp Garlic paste
8. Salt, to season
9. 1 tsp vinegar
For gravy:
10. ¼ tsp mustard seeds
11. 2 medium red onion, finely sliced
12. ½ inch ginger, grated
13. 3 green chilli, chopped finely
14. 3 Garlic cloves, grated
15. 3 sprigs curry leaves
16. ½ tsp turmeric powder
17. Salt, to season
18. 1 tsp coriander powder
19. ½ tsp red chilli powder
20. 1 cup thin coconut milk
21. 1 cup thick coconut milk
22. 3 tbsp coconut oil
Method:
• Prepare the marinade by mixing all the ingredients and marinate the fish pieces in this for at least one hour or as long as you can.
• Shallow fry the fish pieces and keep aside.
• Heat oil in pan and crackle mustard seeds. Add curry leaves along with ginger, garlic, onions, green chilli and sauté till the onions turn golden brown.
• Then add all the spices and sauté till oil starts clearing.
• Lower the heat and add second milk of coconut and mix well. To this add the fried fish pieces; season with salt. Cook for 5 minutes.
• Next lower flame and add first milk of coconut to thicken the gravy and remove from fire. Do not boil or place or high heat or the coconut milk will split.
• Garnish with curry leaves.