I cannot contain the excitement any longer, so let's announce the winner before we get to today's recipe.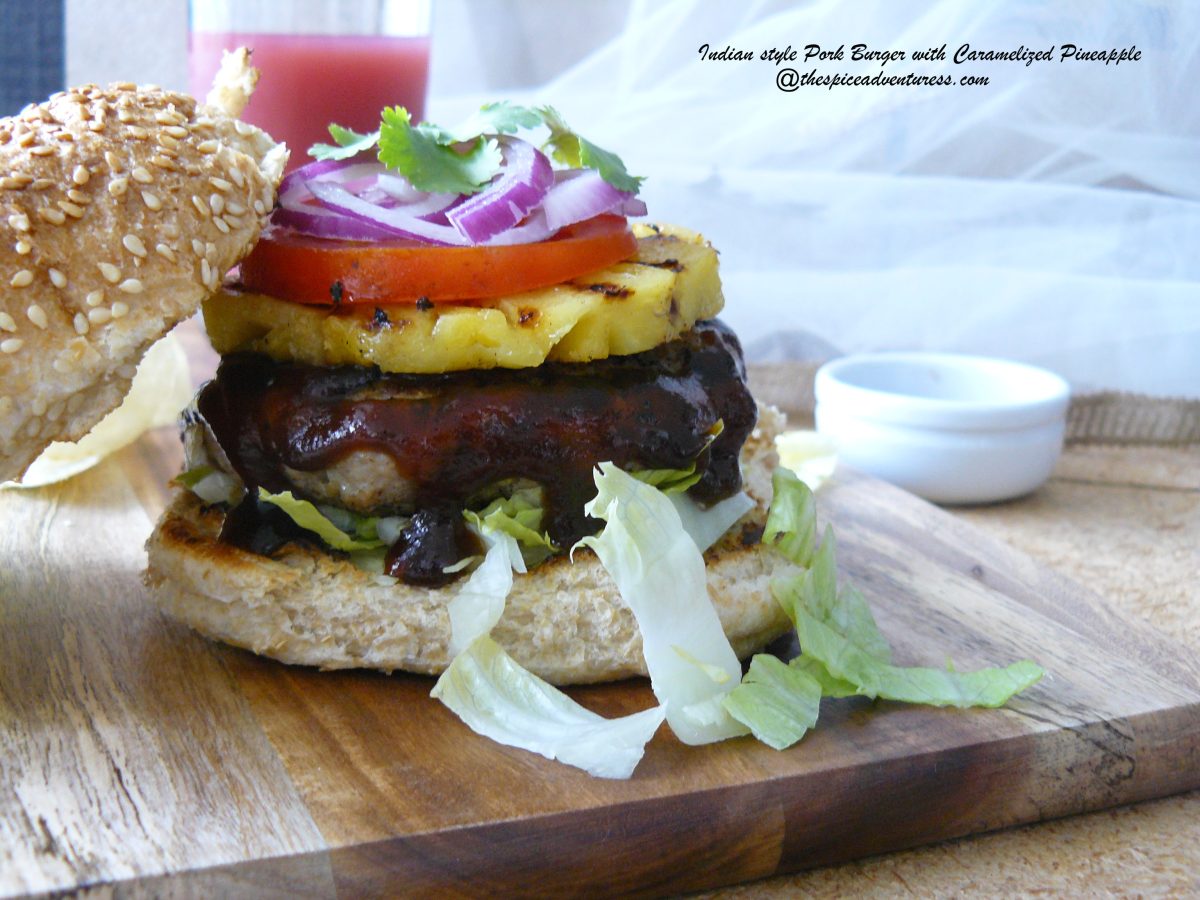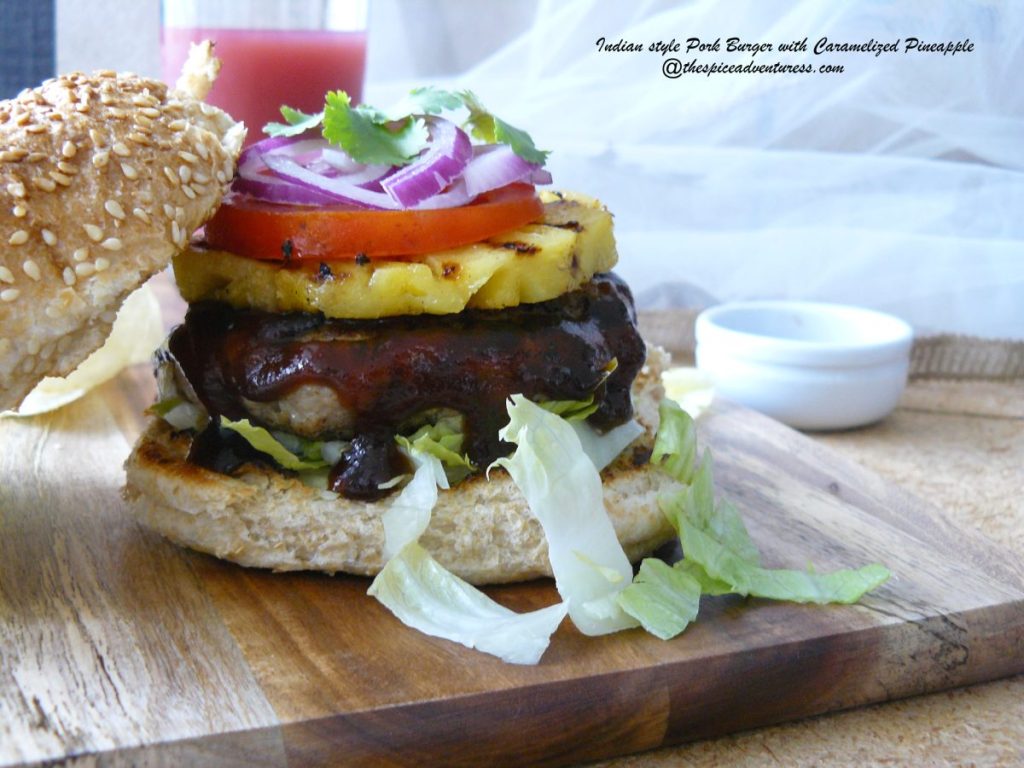 I decided to go old-school for the draw, not trusting any software to pick my winner. So all the names got written down onto individual chits and then the most important job of picking the winner – gave it to my son to do the honours; oh my, wasn't he excited!

And yes, we have a winner and it is…………..Sarah Moss. Congratulations Sarah, hope you enjoy cooking from this book as much as I did picking it for you. And please do inbox me so that I can send it over to you at the earliest.
Now, I am equally excited about today's recipe too…..it is a hearty, indulgent pork burger with an Indian twist.

Pork and pineapple is a classic combination, a match made in heaven. And just to spice things up a bit, I added some familiar Indian flavours to the burger.

The secret to a delicious, succulent, juicy burger lies in mainly in the quality of meat. Instead of going for a store-bought mince, it is best to get good cuts of meat from your local butcher and ask him to mince it up for you. This way, you get to choose how much fat goes into the mince. For this, I chose the pork shoulder and the ratio of fat to meat in the mince was 1:4.
Minced onion, aromatics and a freshly roasted and ground spice mix was added to the pork mince to infuse the classic Indian flavours. The caramelized pineapple adds the hint of sweetness and brings the spices to life.

The best thing about homemade burgers is that these are healthy as you are in control of all the ingredients that goes in and is a great way to get your family to eat veggies too. My hubby would eat tomato in a burger sandwich but would throw it out if I put it in a curry. Got the point?
So, here's how you make Indian style pork burgers with caramelized pineapple, tomatoes, onion and coriander.