Chadstone shopping centre happens to be my family's favourite shopping spot. Easily accessible for us especially while taking the public transport and also a huge choice of brands and labels all under one roof. And this also means that I get to try out the various cafes, restaurants, eateries that are peppered along the length and breadth of the mall.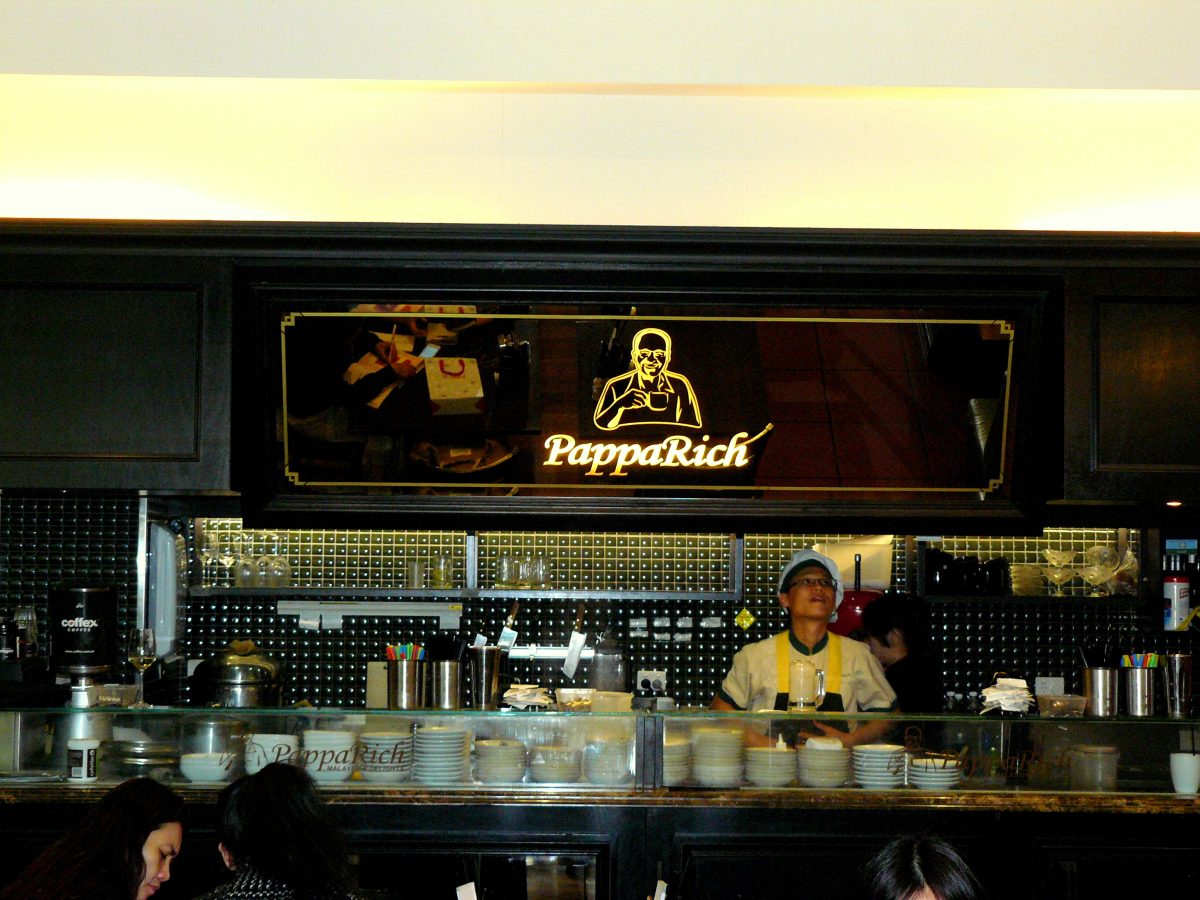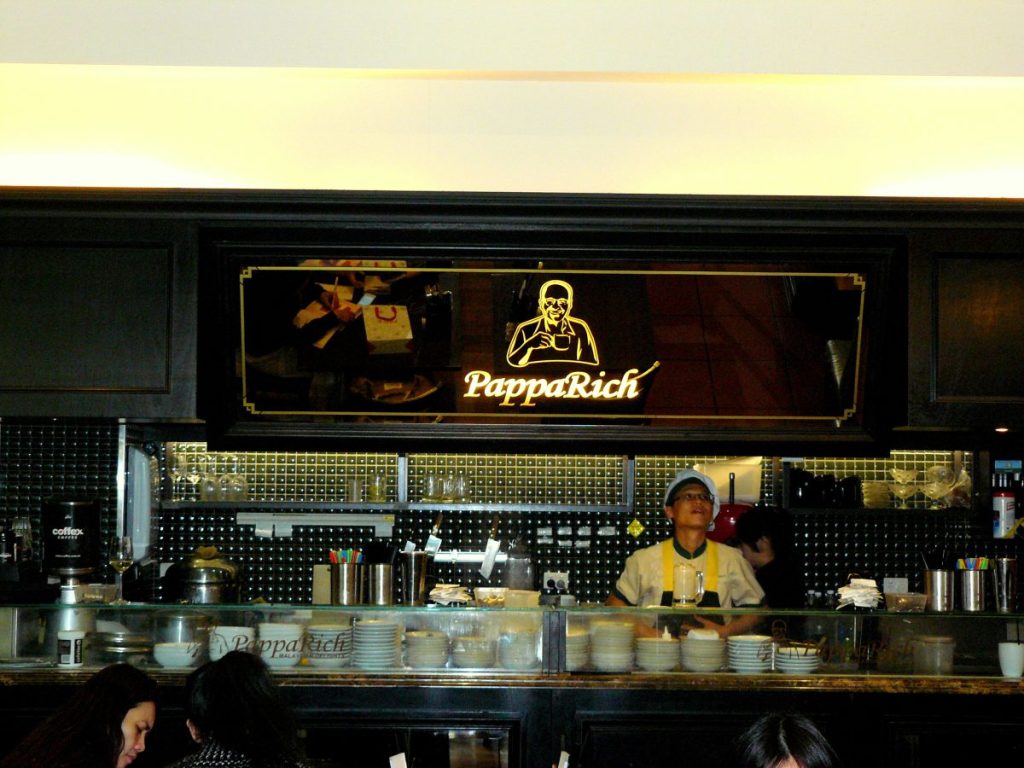 Compulsive shoppers like me need to eat and one such visit to Chadstone landed me in Pappa Rich, which largely serves Malaysian cuisine amongst a few general Asian dishes.

Located inside a shopping centre and especially a busy one like Chadstone, the ambience is always a rushed, hurried atmosphere with shoppers wanting to rest their feet for a while yet have a quick lunch before more shopping. The décor is rich, dark wood with comfortable seating arrangements. Though a bustling atmosphere, I liked the ambience as it still managed to retain a restaurant setting than a food court setting. There is also a small al fresco space outside Pappa Rich but finding an empty spot here can be a tad bit difficult.
During the peak hours, there could be a bit of waiting time. We were lucky to find a spot within a few minutes of walking in and were directed to a good spot by the waitress. Being first-timers, we were quite baffled with the ordering system but luckily, we had a friend along who had been here before. If you are visiting the first time, make sure you ask the waitress as it is different from your regular ordering system.
There will be a small note pad on the table with a pencil, where you are supposed to write down your order and then hand it over to the waitress to avoid confusions. Every dish on the menu card is marked with a unique number which is what you need to write down on the note. An efficient system; guess it works with a busy, bustling environment and language issues as many dishes are named using traditional Malaysian terms.

The first thing we needed were drinks and Pappa Rich has a good selection of drinks; very refreshing combinations too. We ordered the fresh lemon honey, ice blended Bandung (rose syrup with soy milk), lychee soda and ribena melon. Loved the lychee soda and ribena melon.

There isn't much choice in terms of starters at Pappa Rich but I still decided to try out the vegetarian shui kau (dumplings). It was a bad idea; no real flavour and a waste of money.

One of the main reasons for trying out Pappa Rich was because we had heard a lot about the roti canai here. There are plenty of combo offers which are easy on the pocket too. So we ordered a roti canai with tandoori chicken combo, roti telur bawang (with eggs and onion) with curry chicken combo, a single roti canai and roti telur bawang for the children.

The roti canai was really delicious and did not disappoint. Loved the hot, piping flaky rotis that are a delight to eat any day. The tandoori chicken was average and so was the curry chicken but the rotis more than made up for the taste of the accompaniments.

We also ordered the Pappa fried mee (what a name!) which is basically wok fried noodles with prawns, potatoes, tomatoes and egg. The flavours were good, my only complaint being in such a large dish, I could only find a single prawn!

There are many rice combos at Pappa Rich that sounded rather interesting, so we ordered a biryani with beef rendang and sambal prawns combo and a biryani with red chicken and sambal prawns. The rice combos are filling and a great value for money. If you are fond of Indian style biryanis, then remember that this is a Malaysian style biryani which is slightly different from the Indian versions. The rice was aromatic and flavourful and the sambal prawns were good too. Not a big fan of the rendang though the beef was succulent. The red chicken was tangy and sweet which is exactly how it should be though there was a bit of food colour in it which was not to my liking.

And since we were all stuffed, there was no room for desserts.

Overall, a nice experience. The food is above average and I would go back again for the roti canai at Pappa Rich. Loved the beverages too. As far as combos go, I loved the rice combos more but my husband preferred the roti combos; it's just a matter of personal choice.
If you are a vegetarian, be prepared for very less options.

Pappa Rich
Chadstone Shopping Centre
Shop F029 1341 Princes Hwy Oakleigh East, VIC 3166