The cookbook industry is growing at an exponential rate but truth be told, there are very few cookbooks that excite me, let alone make it a part of my collection.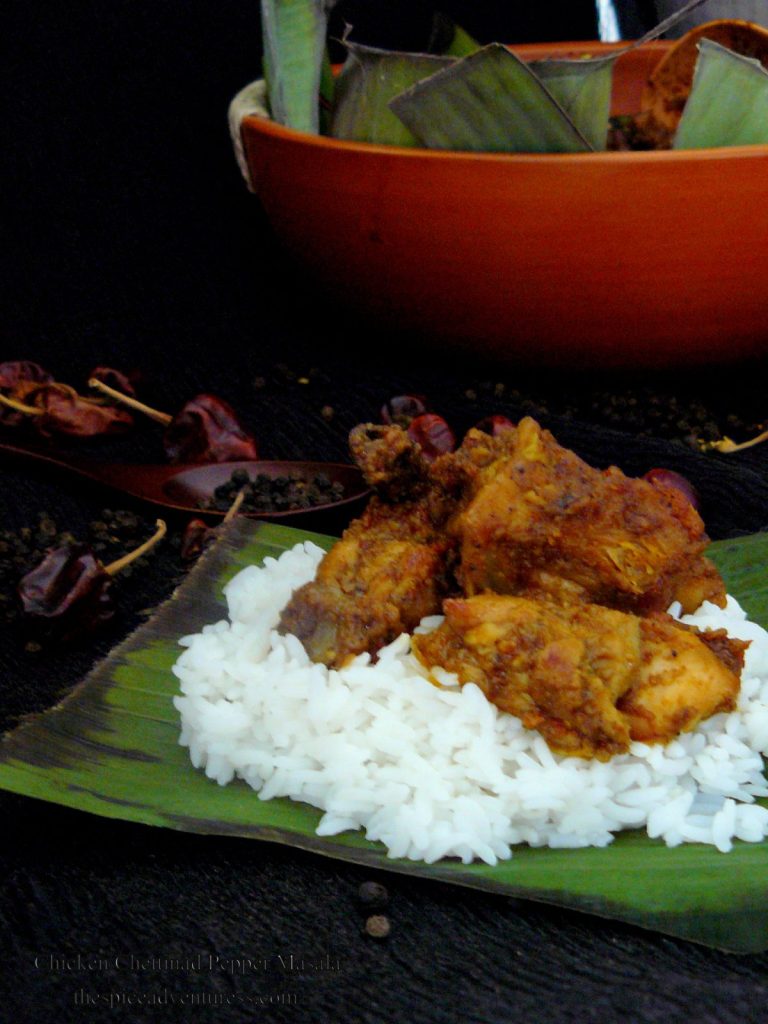 But the minute I heard of the book, 'The Bangala Table – Flavours and Recipes from Chettinad', I knew I had to own this one. Two reasons; the first one being that Chettinad cuisine is one I admire and enjoy tremendously and the second, this one is real with a definitive glimpse and understanding into the food, culture and traditions of the region.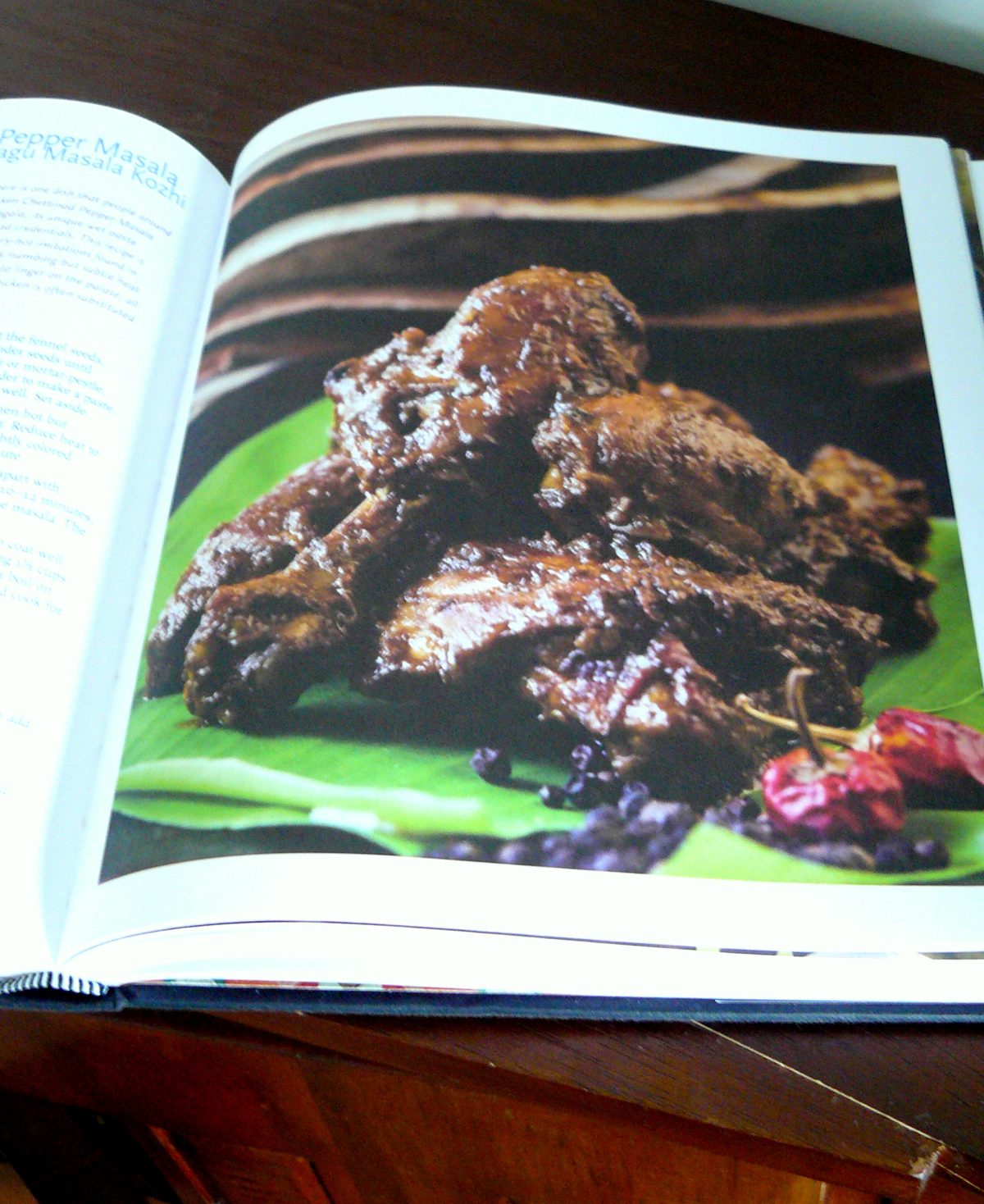 For those who aren't aware, Chettinad cuisine refers to the food of the Chettiars, residents of a small region in Tamil Nadu (a 600 square mile area which lies east of Madurai), southernmost state of India.

I love cookbooks that take me beyond food; it must transport me to the region, get beneath the superficialities and provide a glimpse of the life and culture of the people who eat this food. The Bangala Table is just that; I live and breathe the Chettinad air while I am reading and cooking from this book. A detailed book review will soon follow, so more about the book there.

There are plenty of restaurants serving Chettinad cuisine in India and abroad but very, very few get it right. Just as Indian cuisine is shrouded in the myth that it is spicy and fiery at all times, Chettinad cuisine enjoys its fair share of myths too, especially the 'spice' myth. But the truth cannot be far from that.

A delicacy that is famous from the region and that is religiously placed on every Chettinad themed restaurant's menu is the 'Chicken Chettinad Pepper Masala' or 'Milagu Masala Kozhi' in the native tongue.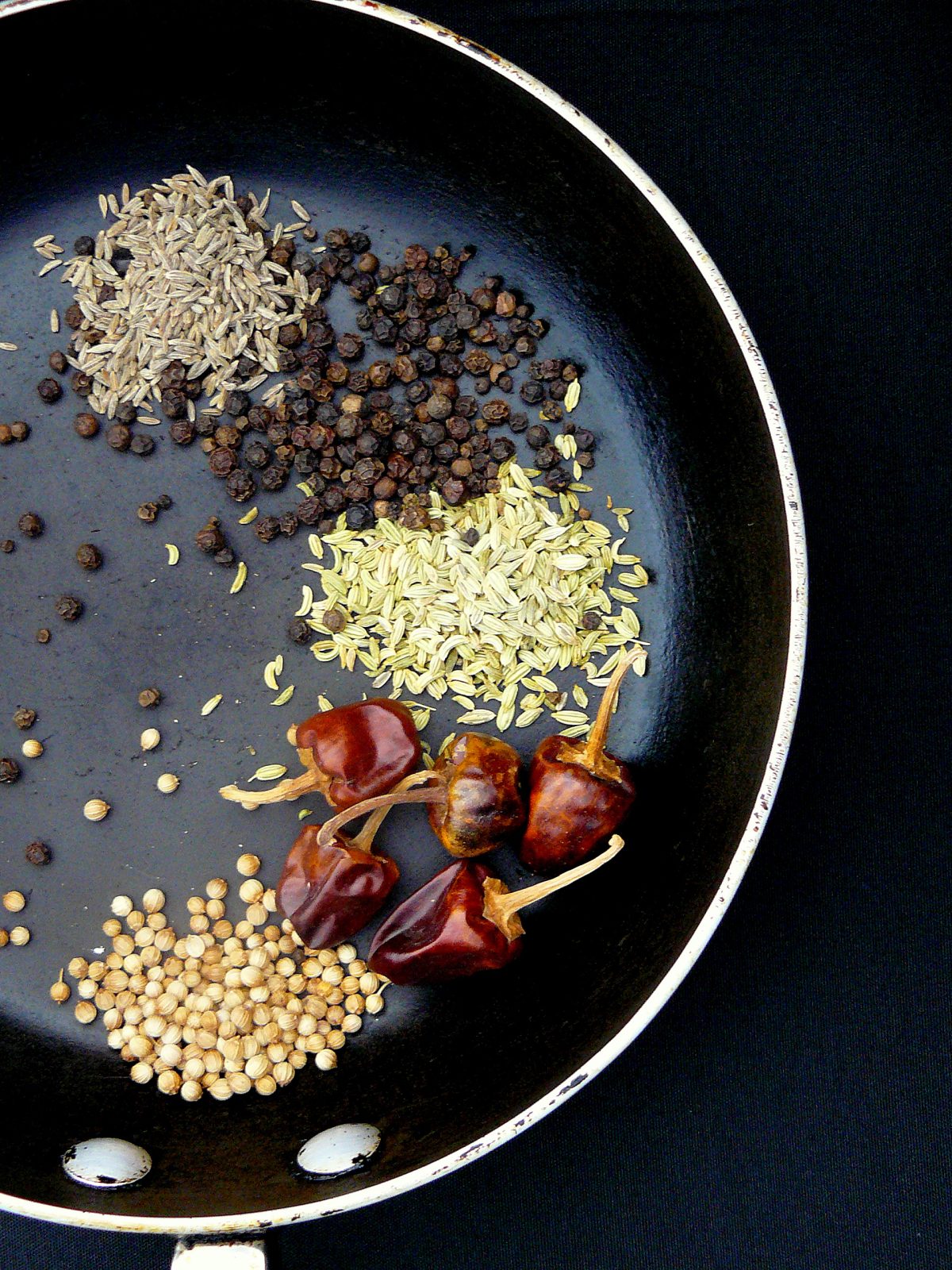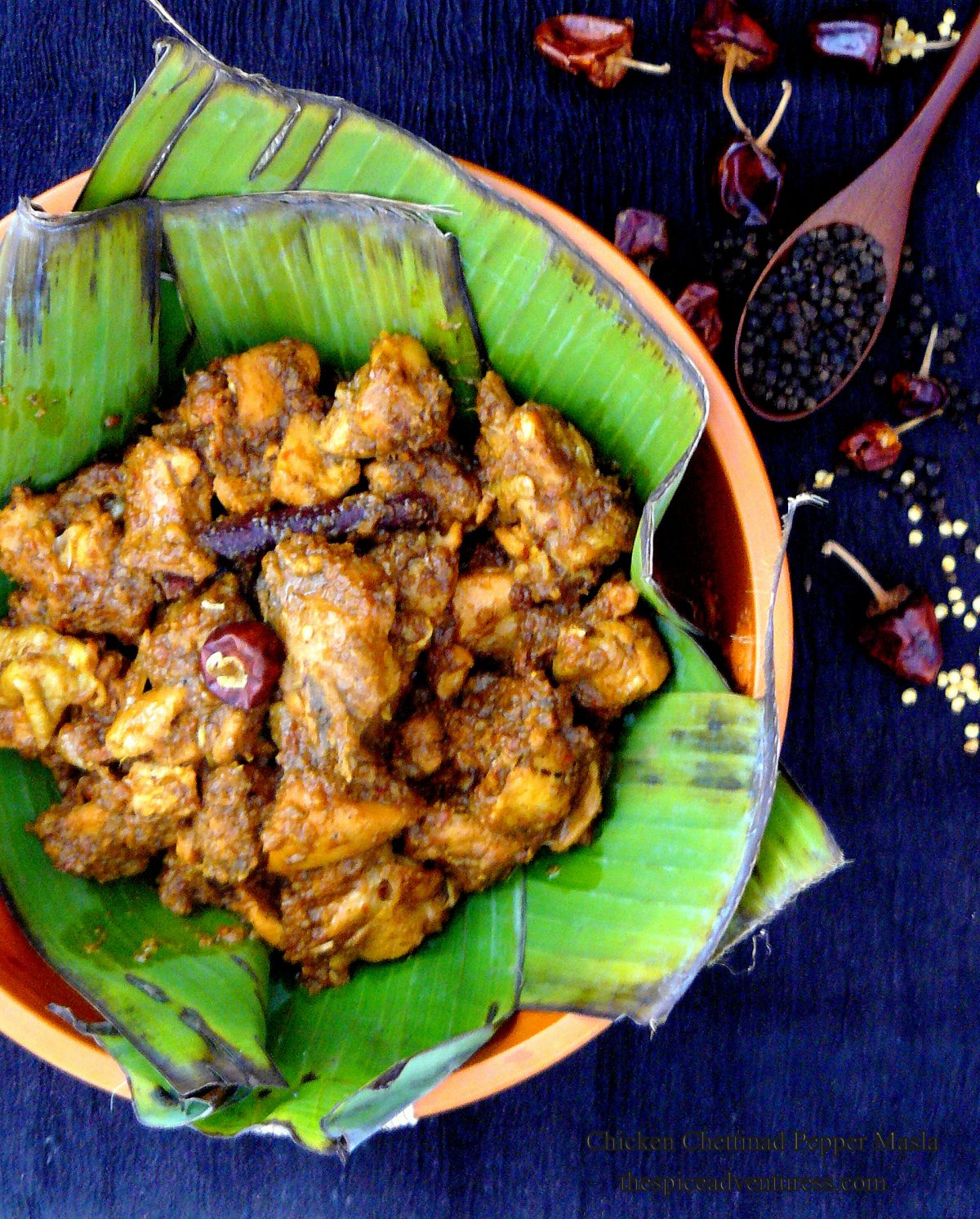 And after relishing the original, I can safely say that most of them get it wrong!

Like its name, this chicken dish is all about the peppercorns; the flavourful little dance that it plays on your taste buds yet imparting only subtle heat aptly balanced by the fennel, cumin, dry chilli and coriander, all infused into the succulent meat of the chicken.
The balance of flavours is the essence of this Chicken Chettinad Pepper Masala. It is an easy dish to prepare but give it time to slow cook, which helps to draw out the flavours from the spices and aromatics and infuses into the chicken.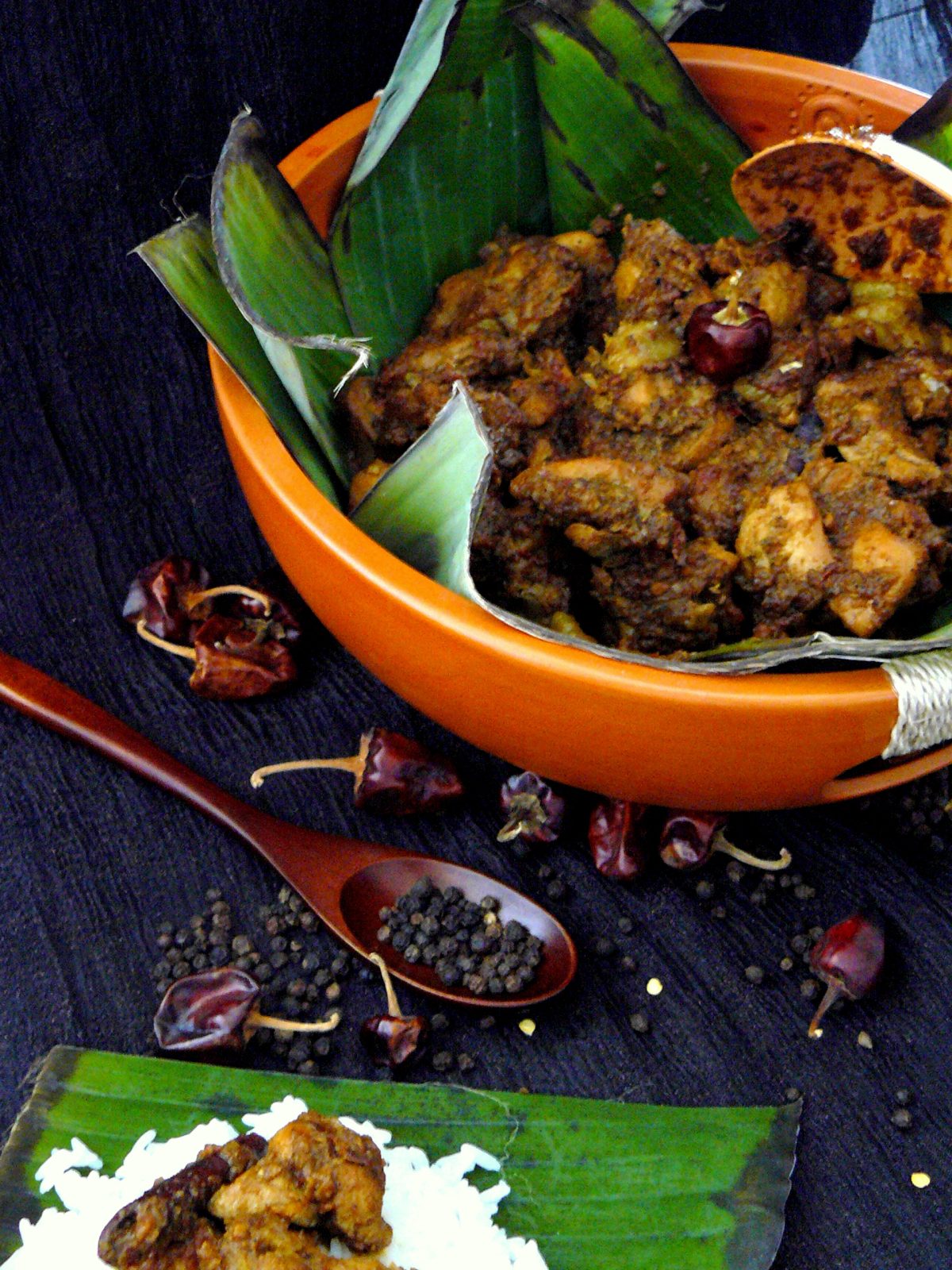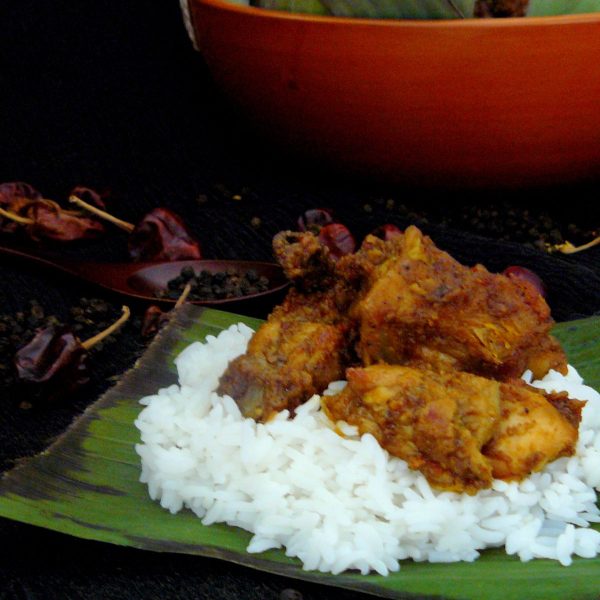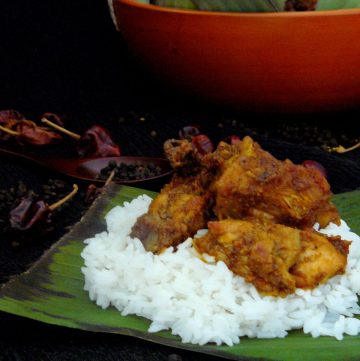 Print Recipe
Chicken Chettinad Pepper Masala
Ingredients
600

gms chicken

cut into 8 pieces

2

medium ripe

red tomatoes, pureed

¼

cup

oil

2

inch

cinnamon bark

2

green cardamom pods

lightly crushed

1 ½

medium red onion

finely chopped

Salt

to season
Wet spice paste:
1

tsp

fennel seeds

2

tsp

black peppercorns

1

tsp

cumin seeds

4

dry red chilli

round variety/Gundu Milagu preferred

1

tsp

coriander seeds

½

tsp

turmeric powder

4

garlic cloves

1

inch

ginger
Instructions
Dry roast the fennel seeds, peppercorns, cumin seeds, dry red chillies and coriander seeds till fragrant; take care not to burn. Remove and cool.

Grind to a paste with turmeric powder, garlic and ginger; add a little water, just enough to make the wet paste. Keep aside.

Heat oil on high in a large kadai or wok; when the oil is hot enough but not smoking, add the cinnamon, cardamom and chopped onions. On medium heat, sauté the onions till light brown.

Add the tomato puree and sauté for another 2 minutes.

Add the prepared wet paste and mix well to combine, breaking up the lumps, if any. Saute on low heat for about 12 to 15 minutes till the masala comes together and you notice the oil separating at the sides of the pan. The masala would have considerably darkened by this stage.

Add the chicken pieces, season with salt and mix well to combine. Cook on medium heat for 2-3 minutes; then add 1 cup of water. Scrape the bottom of the pan to deglaze and mix well so that the masala coats the chicken completely.

Bring to boil and then cook on low heat for about 20 minutes covered. Stir occasionally. Add more water only if necessary as chicken releases water of its own.

Uncover and continue to cook till the sauce has thickened well and coats the chicken pieces.

Serve hot.
Notes
Chicken Chettinad Pepper Masala pairs well with Indian flat breads but I recommend it with steamed rice, sambar (South Indian lentil stew) and a side of vegetables.