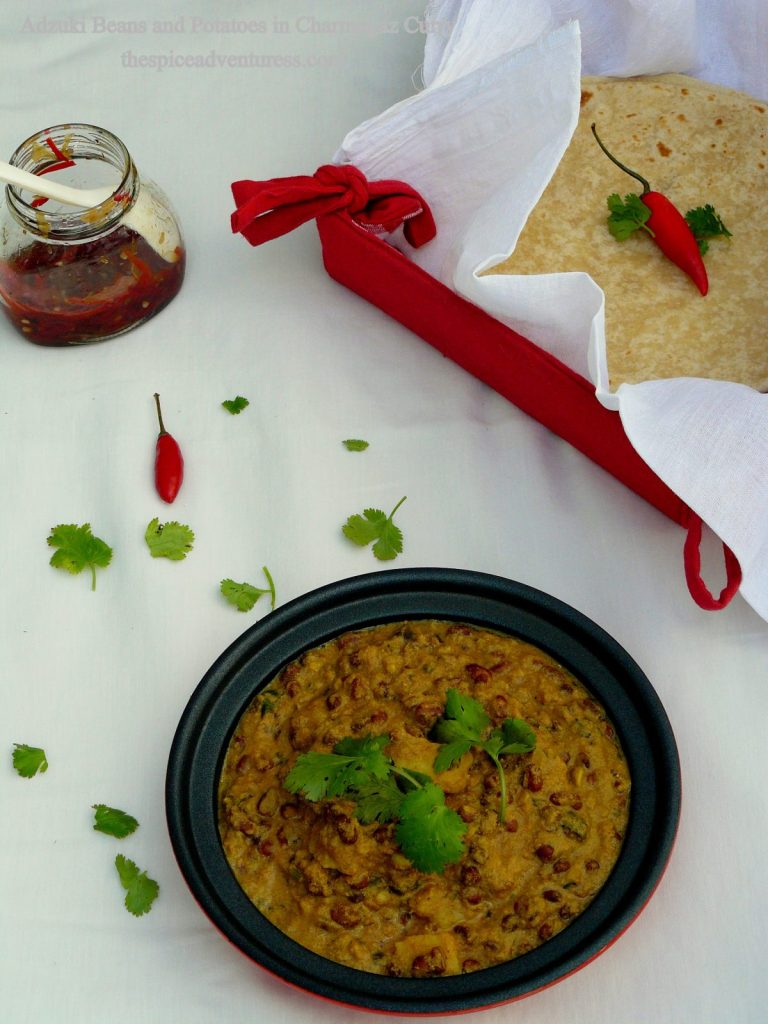 'Charmagaz' refers to an assortment of four different seeds – watermelon, muskmelon, cucumber and pumpkin (all members of the Cucurbitaceous plants).
These seeds are quite popular as delicious and healthy snacks but are extensively used for cooking in the Rajasthani cuisine of India. Just as nuts are used to add texture and creaminess to a gravy or curry, a paste of these seeds are used to lend creaminess to the dish and at one-fourth of the cost.
One of my favourite snacks from my childhood was these seeds; I would also add sunflower seeds to the list. Snacking on seeds is extremely popular in the Middle East and that's how I picked it up. But quite recently, I tumbled upon the use of these seeds in rich, flavourful Indian curries.
And this piece of wisdom came from this amazing blog; Sanjeeta is a well known food blogger, photographer and stylist. She had posted a recipe for mushroom charmagaz and that's how I learnt how to use these seeds.
The charmagaz remains the same, but the recipes are highly varied so you actually get two ideas on how to incorporate these healthy seeds into your diet. And these are easily available at all Indian stores or you could buy a mix from any shop selling seeds and nuts, especially the Middle Eastern ones.
Adzuki beans and potatoes in charmagaz curry; this dish is high on nutrition. There's protein, carbohydrates, vitamins, essential fats and a whole lot of other nutrients from the seeds. Paired with wholewheat rotis and a fresh, garden salad on the side; this one is a delicious, flavourful vegetarian delight!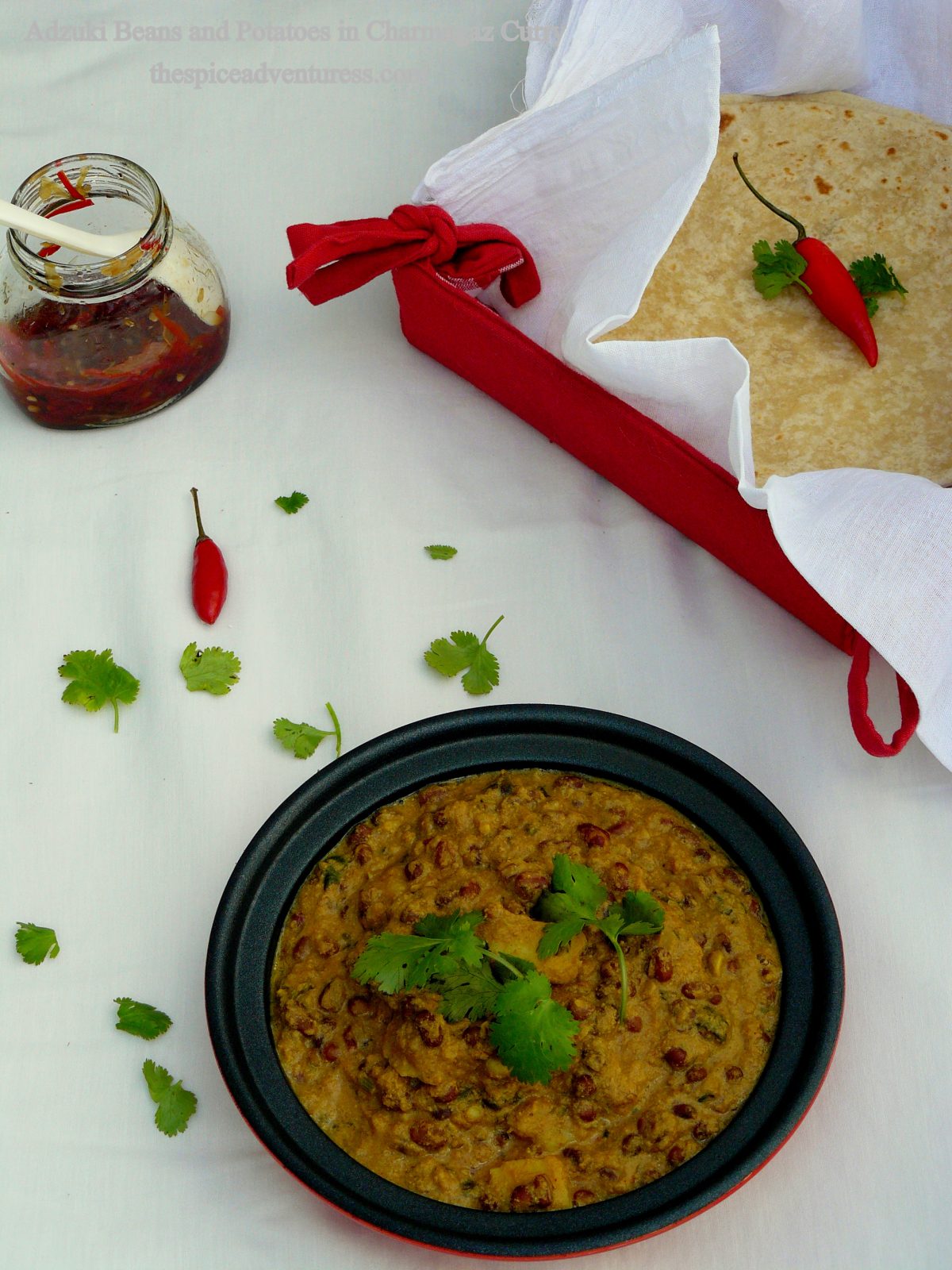 Ingredients:
1. 1 cup adzuki beans; soaked overnight
2. 2 large potatoes, cut into cubes
3. 3 tbsp charmagaz; soaked in warm water
4. ½ tbsp poppy seeds; soaked in warm water
5. 3 dry red chilli; soaked in warm water
6. 3-4 tbsp milk
7. 1 large onion, finely chopped
8. Half of a ripe tomato, finely chopped
9. 3 garlic cloves
10. 1 inch ginger
11. ¼ tsp turmeric powder
12. 1 tsp red chilli powder (adjust to taste)
13. 1 tsp coriander powder
14. ¼ tsp cumin powder
15. 2 tbsp oil
16. 1 dry bay leaf
17. 3 cloves
18. 1 inch cinnamon bark
19. Salt, to season
20. 2 tbsp fresh coriander leaves, finely chopped
Method:
1. Soak the charmagaz, poppy seeds and dry red chilli in warm water or at least 30 minutes.
2. After 30 min, drain and grind to a paste with milk, garlic and ginger. Add water, if necessary. Keep aside.
3. Heat oil in a pan and add the bay leaf, cloves and cinnamon bark. Cook for a few seconds on low heat till fragrant and then add the chopped onions.
4. Saute till light brown and then add the spice powders. Cook for a further minute and then add the tomatoes. Saute till all the ingredients come together and a mushy consistency is achieved.
5. Then add the ground paste and mix well to combine. Cook for 2 minutes, season with salt and add 2 cups of water. Bring to boil.
6. Then add the adzuki beans and cook till ¾ ths done. Add water to loosen up the gravy if too dry.
7. Add the potatoes and cook till done (at this stage, the beans will be soft but not mushy).
8. Garnish with chopped coriander leaves.
9. Serve warm.