If you read my restaurant reviews, you would have figured out by now that Chadstone is one of my fave shopping destinations in Melbourne. Yes, it is pricey….not that I have a lot of moolah or spend it either (a considerable amount is spent window shopping)! But, there are shops/brands/boutiques that fit right into your budget; it's just a matter of figuring out the right ones. And no; this is not a sponsored post for Chadstone shopping centre.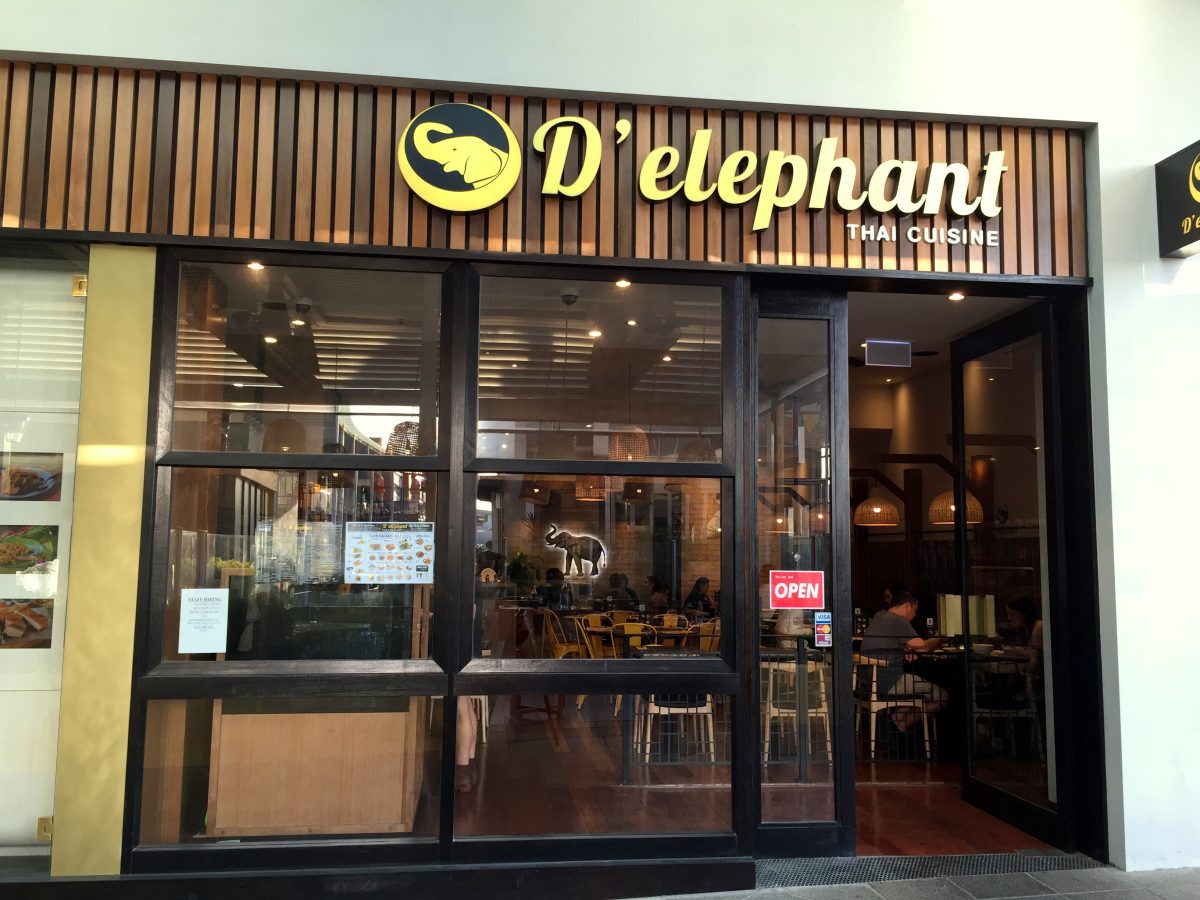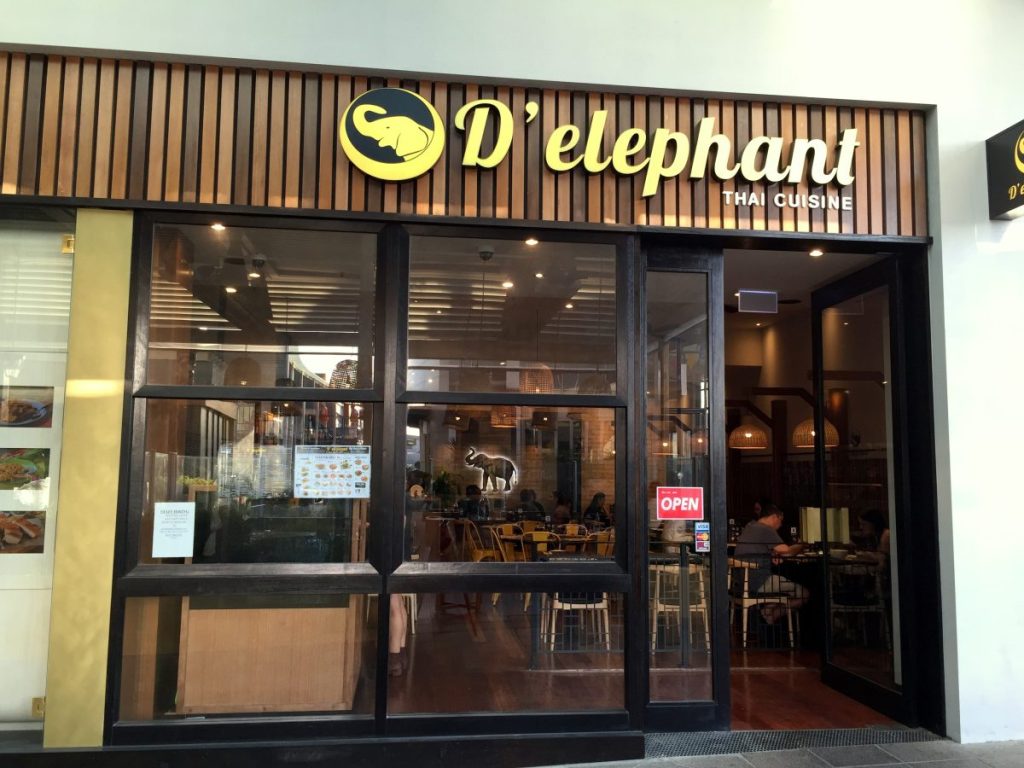 This introduction is just to give you an idea how I end up eating at the many food joints/restaurants in Chadstone in comparison to other places. And last week, it was the D'Elephant Thai Restaurant that I walked into after a rather satisfying shopping experience.
Situated in the vicinity of Pappa Rich and Oriental Town, D'Elephant has a distinct feel to its décor and ambience. It is modern Australian with a touch of Asian interspersed. There is a beautiful al fresco dining space; make sure you get seated there if the weather permits. It's really a great spot.
There isn't a great beverages list but there is a good one especially with some Thai favourites which go really well with the food. We chose from the cold pressed juices selection; Pina Colada and Berry Thai. Delicious, refreshing and matched well with the food.
I wasn't coming away without having a taste of their Tom Yum, so got a single serve seafood tom yum. Delicious! Everything that I hoped it will be – a medley of all kinds of flavours with a good kick of heat. I would go back and eat just this again. Highly recommended!
The deep fried barramundi sounded delicious so we ordered a Pla Sam Sa Hai (deep fried barramundi fillet with lemongrass, chilli and garlic). The barramundi was cooked to perfection and I loved the tangy, sweet and sour flavours with just the right amount of chilli to boot. Again, totally recommended at D'Elephant.
And to satisfy the carbs craving, we also got the Thai chicken fried rice. Again, quite delicious and flavourful; especially recommend it for children as it is a complete meal with the meat and veggies.
A thoroughly delicious and satisfying experience that left us hardly any room for dessert. The D' Elephant is definitely worth a visit; it might not be the most authentic Thai experience but it is pocket friendly and delicious with good customer service. What more could you ask!


D'Elephant Thai Restaurant
Chadstone Shopping Centre
1341 Dandenong Rd Chadstone,
VIC 3148