As I have always said, food can be a glorious medium to break barriers and make friends from around the globe.
Such is my friendship with Feda Queen (isn't it a beautiful name!). I have never met Feda or know much about her except that she hails from Lebanon and lives in Sydney. I also know that she is an amazing cook, willing to share her wealth of knowledge about Lebanese cooking to all those who wish to learn.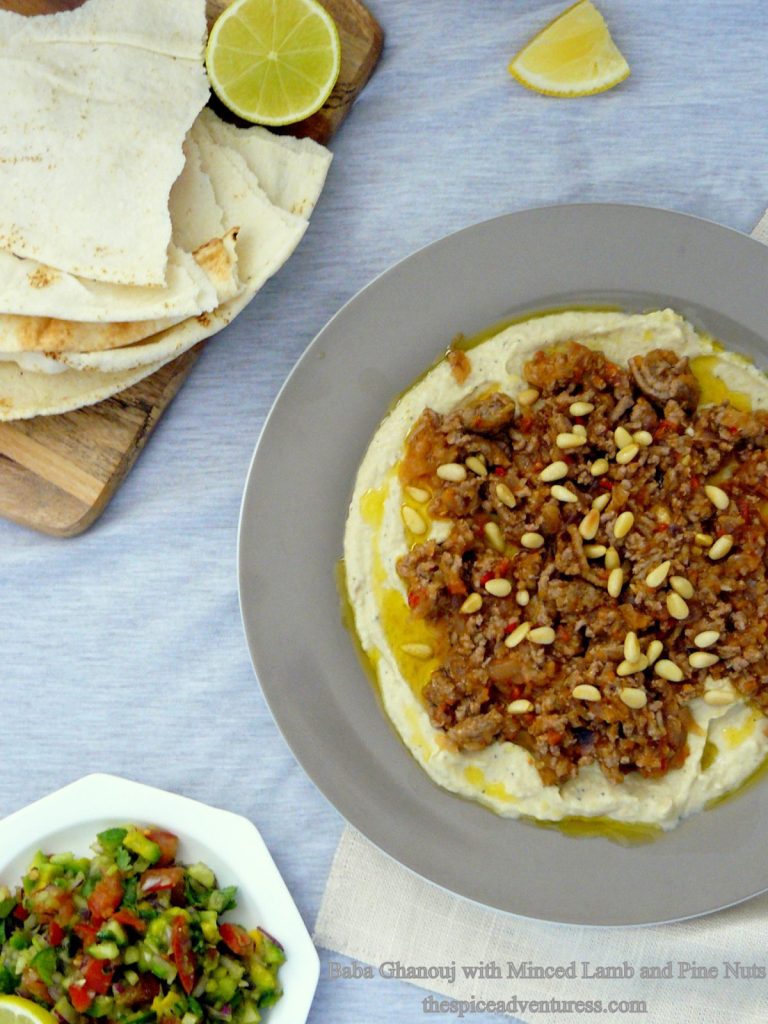 I 'virtually' met Feda on Facebook and was instantly drawn to her honest, down-to-earth, style of cooking. Soon, she became my window into the world of everyday Lebanese cooking. It was an eye-opener, really – my experience of the cuisine so far was based on memories of childhood tastes and a bunch of cookbooks.

Feda enjoys cooking for her family and she takes great pride in it in spite of having a full time banking career. She runs a small Facebook group, just a bunch of us who really want to learn Lebanese cuisine. No marketing, no unnecessary chit chats; just food in all its honesty for a bunch of us hungry souls.
Most of us would have heard of Baba Ghanouj – the eggplant and sesame seed dip which comes a close second to hummus in terms of popularity. This dip which is often a part of the mezze platter originated in the regions of Jordan, Lebanon and Syria.

I have made Baba Ghanouj plenty of times. In spite of being a 'non-eggplant' lover, I love the smoky, charred flavours that the eggplants lend to this creamy, slightly tangy dip. But Feda introduced me to a different version of eating Baba Ghanouj – topped with spiced minced lamb and toasted pine nuts.
My instant reaction on seeing this dish was WOW! That's a complete dinner….some freshly baked pita and a fresh salad would make a great weekday dinner. This dish hardly takes much time and is a great way of bringing the family together. Don't bother with individual plates; you have to eat it the Middle Eastern way. A big platter of Baba Ghanouj with the lamb and nuts, a bowl of salad and pitas on the side – all the family members coming together and sharing from a single plate, amidst plenty of talking, giggling and smiles. It's such an enriching and happy experience.
Now this is a dish for both the vegetarians and non vegetarians. If you eat lamb, you can enjoy the whole dish but if you don't, then you still have the Baba Ghanouj – a deliriously flavoursome dip with the smokiness of the roasted eggplants married with the creamy nuttiness of the tahina (sesame seed paste), some tanginess from the yoghurt and a good drizzle of olive oil and lemon. And top it off with some gently spiced lamb mince and toasted pine nuts.