I have been hearing quite a bit about the food scene of Brunswick but haven't had an opportunity to explore that area till now. Recently, I was there to attend a pottery open studio and also to pick up a few ceramic pieces to add to my prop collection. 400 Gradi was right across the street and somehow, very inviting too.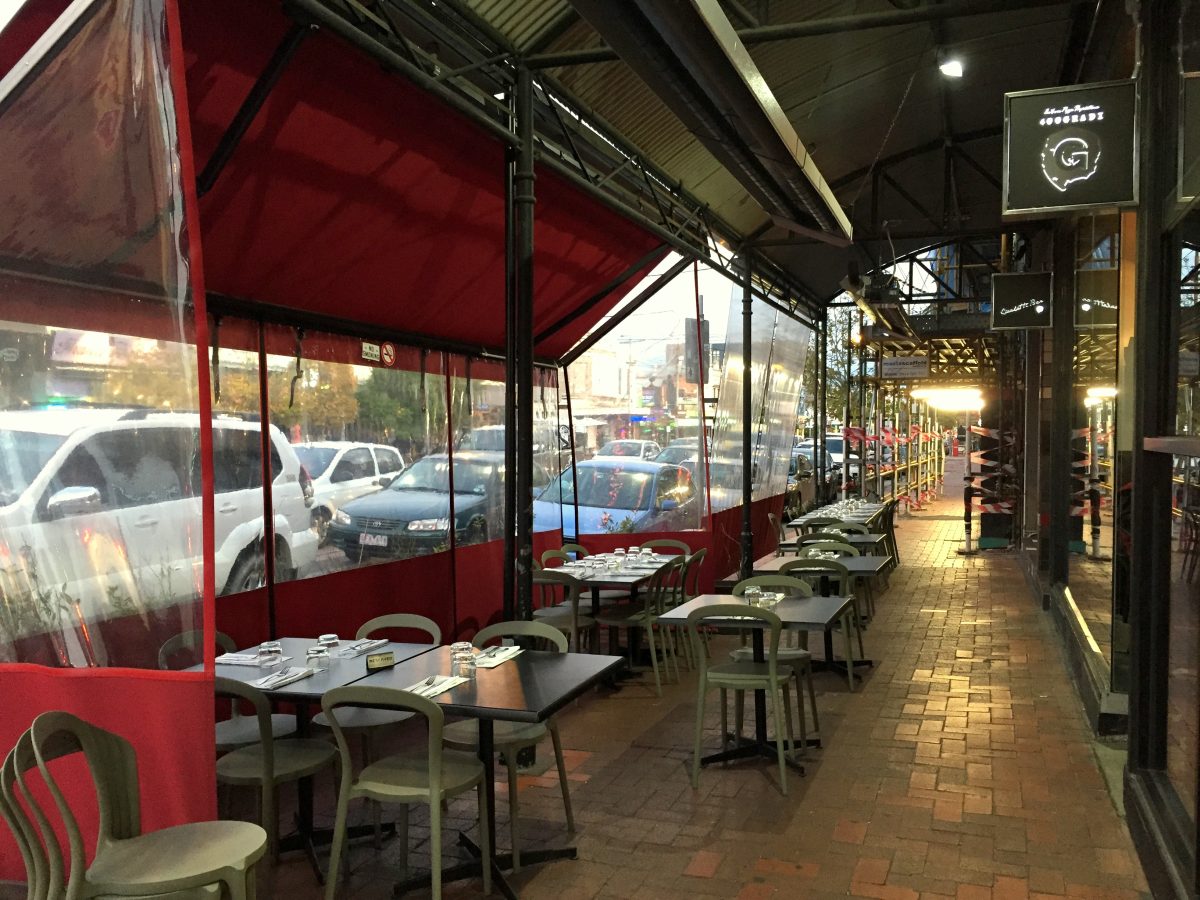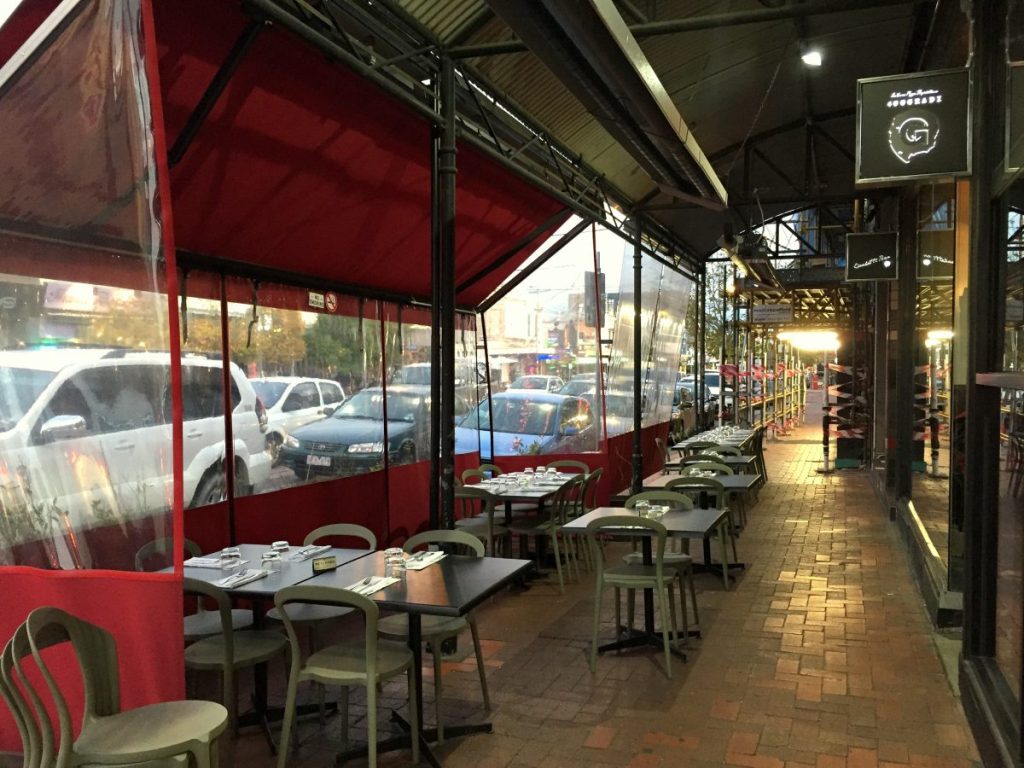 Now I must admit that I am quite new to the restaurant scene of Melbourne which is why I had absolutely no idea of this restaurant when I walked in. It was good in one way…since I didn't go in with any kind of expectation; I was able to assess the quality and experience in an unbiased manner.

The connection between 400 Gradi and Pizza Master, Johnny Di Francesco dawned on me only when I happened to see a program of his on television. 400 Gradi is his flagship restaurant but he also runs many pizza and calzone outlets across Australia. With plenty of international acclaim for his pizzas, Johnny is fondly referred to as Melbourne's Mr. Pizza which reflects perfectly at 400 Gradi.

Though there is a large al fresco area, I would recommend that you get seated inside to enjoy the classic and decadent ambience of 400 Gardi. While the seating areas are done tastefully in hues of black and antique gold, the bar area is all vintage wood with rows upon rows of great wines and drinks and a glass salumi cabinet.


Going through the menu, the first thing I noticed was the prices. It is an expensive place to eat especially if you are going as a family or paying for a large group. But there's quality to match the prices which was a solace.

For drinks, my husband chose a Peroni while I went for a glass of 2012 Mocandunda Riesling. While I may not know how to speak in the wine language, I can definitely say that this was one of the best wines I have tasted in a long time. I love Rieslings and this one was sweet, citrusy and zesty…..totally refreshing and highly recommended.

We started off the meal at 400 Gradi with Polpette al sugo (Italian style beef meatballs cooked in Napoli sauce served with toasted bread). I have eaten and prepared so many different types of meatballs in my lifetime but none as delicious as this. Melt in the mouth meatballs with an equally delicious Napoli sauce. It was delicious…..

The next dish we ordered was Fiori di zucca (Stuffed zucchini flowers with fresh buffalo ricotta, spanner crab and chilli). Oh my! I just didn't want the dish to end…..wish I had a deep wallet to go on eating these. Beautifully fried zucchini flowers with the creamy insides. In yum heaven!

And of course, you cannot dine at 400 Gradi and not eat pizza. For someone who is much more acclimatized to eating pizzas from the fast food chains, real Italian pizzas can be a revelation. There are very few ingredients as toppings unlike the former which comes loaded with toppings. We ordered the Salsiccia e friarielli (with mozzarella, sausages and friarielli). Many of the dishes were explained using Italian terms on the menu so if you are not familiar with the language, it is best to ask the staff who are very helpful.

When the pizza arrived at the table, we were thinking of how the taste would be since there were just 3 ingredients including the cheese. But the quality of the ingredients is so good that you begin to savor each individual ingredient. The taste of the mozzarella and the sausages was so delish; a different pizza eating experience for me.

Overall, an amazing experience. The staff was wonderful and attentive, the food arrived on time and we had nothing to complain. Eating at 400 Gradi is a costly affair so a bit of planning might do you good especially if you want to sample many dishes or go in a large group.


400 Gradi
99 Lygon Street
Brunswick
Melbourne, VIC