A conversation I had with my 6 year old last week…..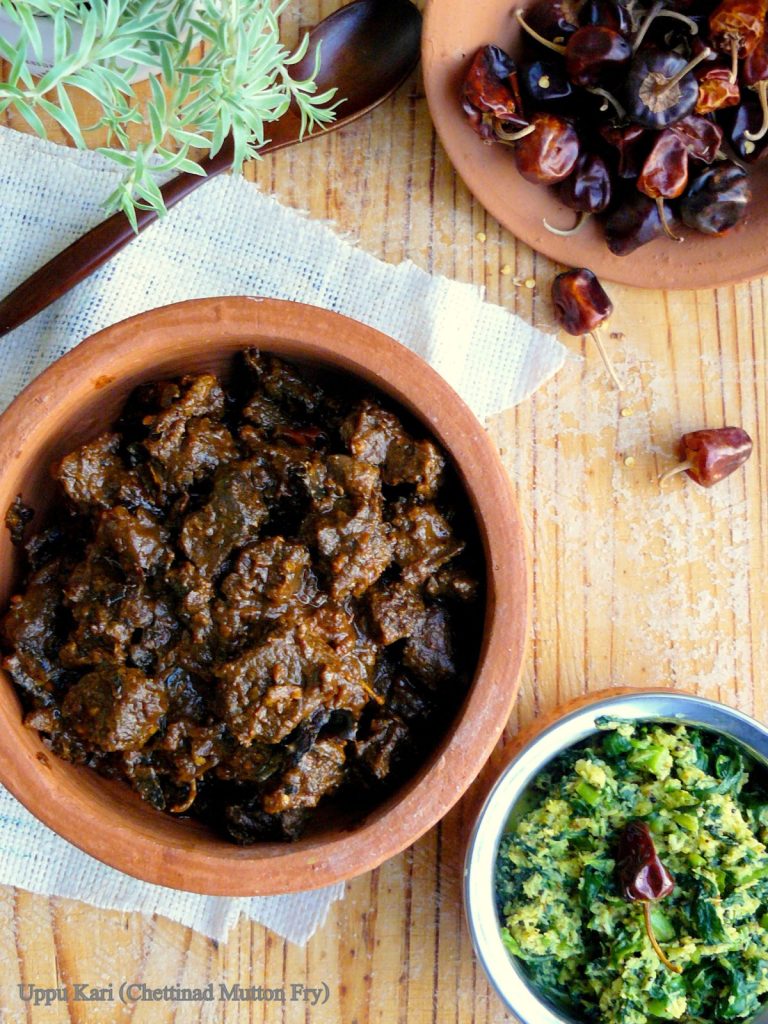 Adi: Mama, I am watching a cooking show
Me: Oh, that's nice Adi; I am happy you are interested in cooking
Adi: Yes Mama, I also want to learn to cook yummy food like you make before I get married.
A flabbergasted me: Marriage? What's the connection between cooking and marriage Adi?
Adi: Mama, you learnt to cook when you married dada rite? Just like that….
Me: No dear, I always liked to cook though I started to do it frequently only after marriage. I was studying till then rite!
Adi lets out a long sigh! As if what I have said makes no sense at all.
Me: Adi, you don't need to get married to cook yummy food. You can learn to cook whenever you want.
Adi (in a slightly sterner voice): Ok Mama, but I will also cook yummy food when I get married!

I ended the conversation, but making a mental note to return back to it at some point in the future. I was happy that he thought that he should learn cooking and also the fact that he thinks highly of my food and that I have been able to inspire him in some way. I am also relieved that I have not bought him up thinking cooking at home is a woman's job. But cooking and marriage – I don't think I understand quite what's going through his little mind.

And later at dinner, over this delicious plate of Uppu Kari (Chettinad Mutton Fry), I shared this conversation with my other half, who as always laughed it off saying that I am going to make my son a chef.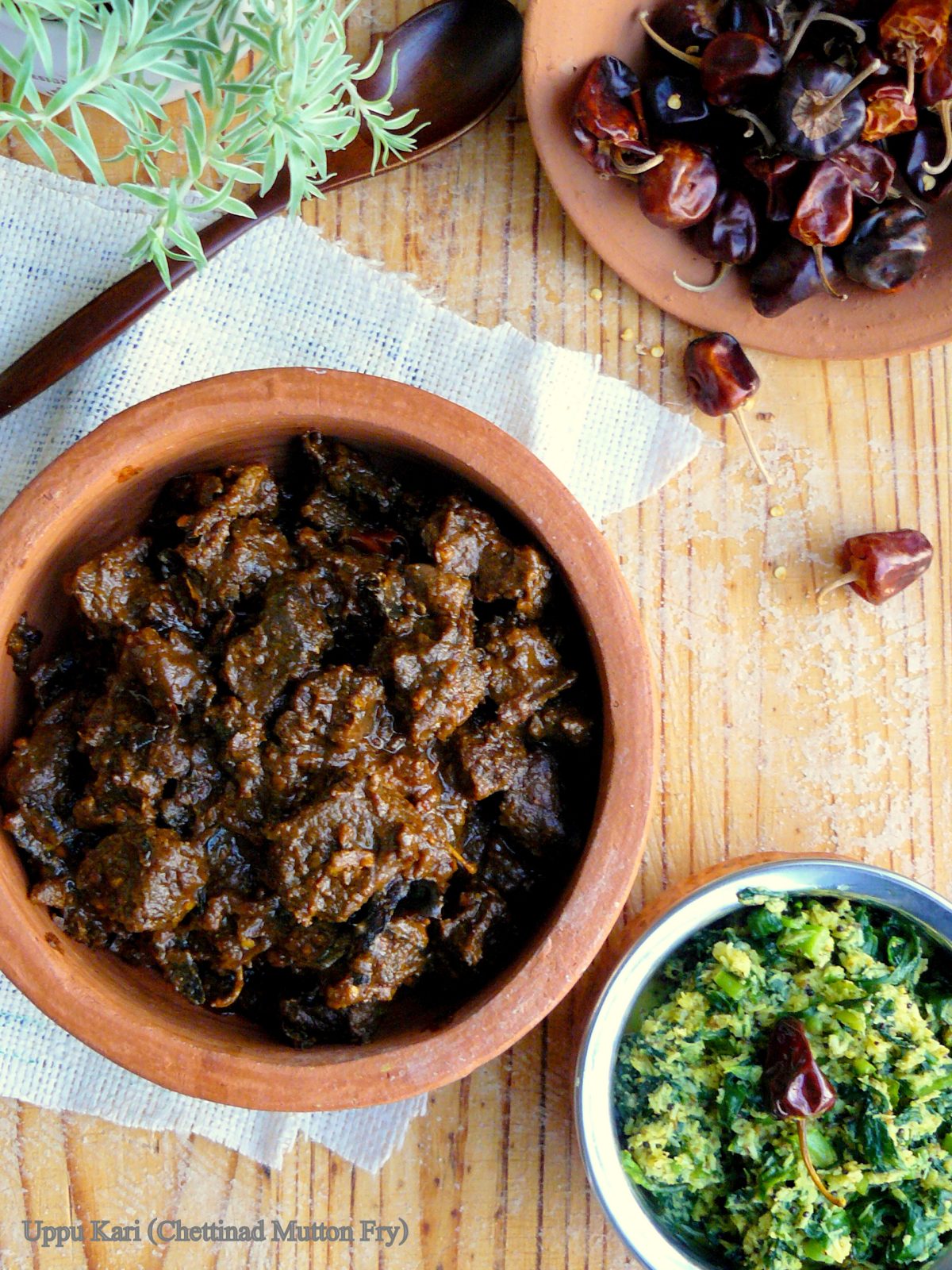 Uppu Kari is a very traditional Chettiar dish and one of the best kept secrets of the vibrant Chettinad cuisine of Tamil Nadu. Today, one can find several variations of this dish but very few of these do justice to the real heritage of this preparation.

This recipe comes from the famed heritage restaurant 'The Bangala Table' situated in the Chettinad region. Uppu Kari or Chettinad mutton fry may have only a few ingredients but it has complex, fiery flavours and is so uniquely reminiscent of this cuisine.

The Uppu Kari is all about the smoky, vibrant and fiery flavour of the dried chillies; not just any variety but the plump round ones that are called goondu milagu in South India. Easily available at all Indian stores and grocers, these chillies are not very hot when kept intact. The combination of dried chillies with the shallots and garlic slow roasted with the mutton in a large wok is what gives this dish its flavour.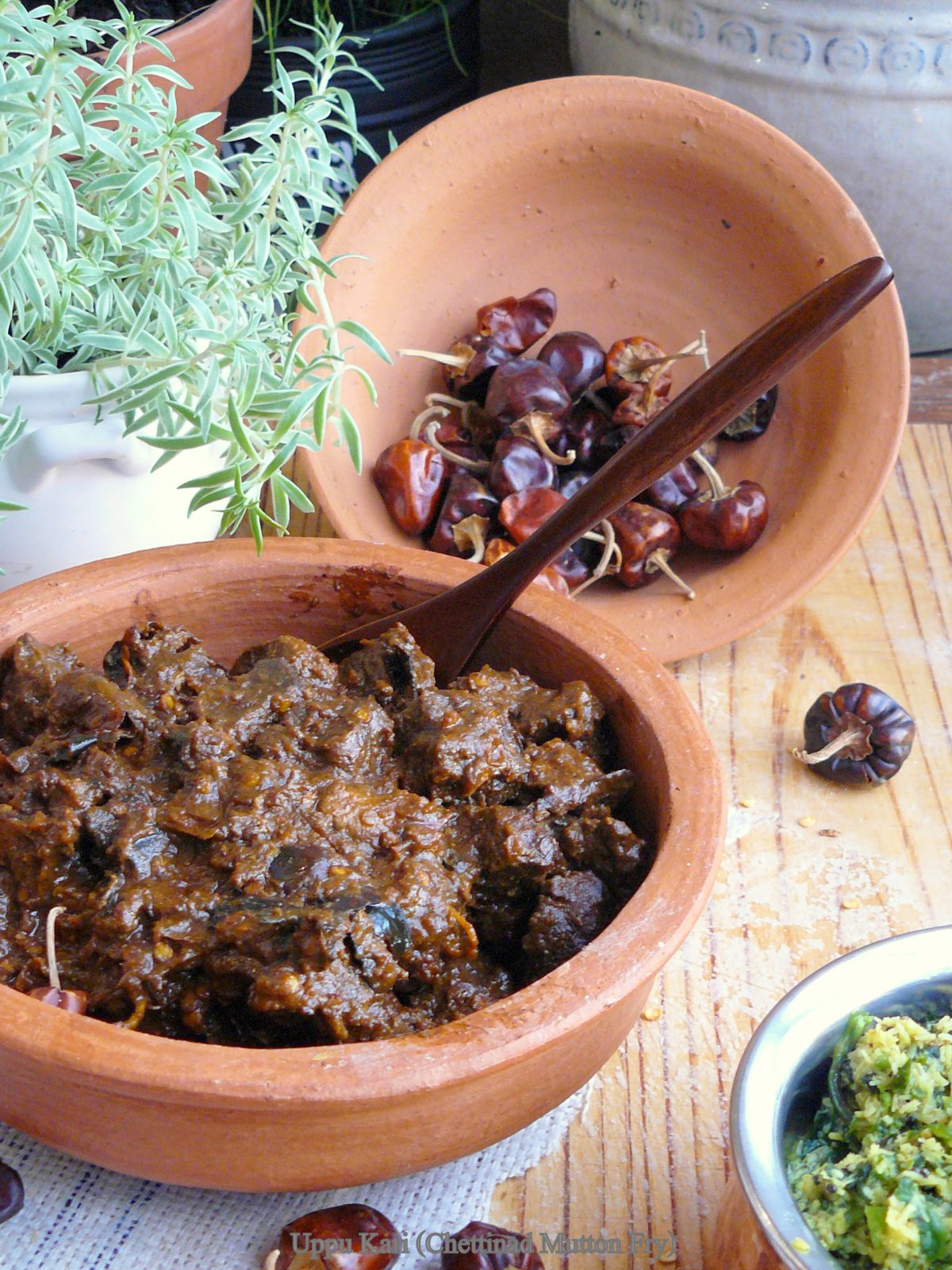 The ingredients are few and the technique simple; all you need is a bit of patience while the mutton roasts itself slowly absorbing all the flavours. And do add that bit of liver, the texture it provides to the whole dish is amazing.

Ingredients:

1. 500 gms boneless mutton (cut into 1 inch cubes) + 150 gms liver
2. 1/3 cup vegetable oil
3. 15 dry red chilli (round variety/goondu milagu)
4. 1 ½ inch cinnamon bark

For full recipe, visit here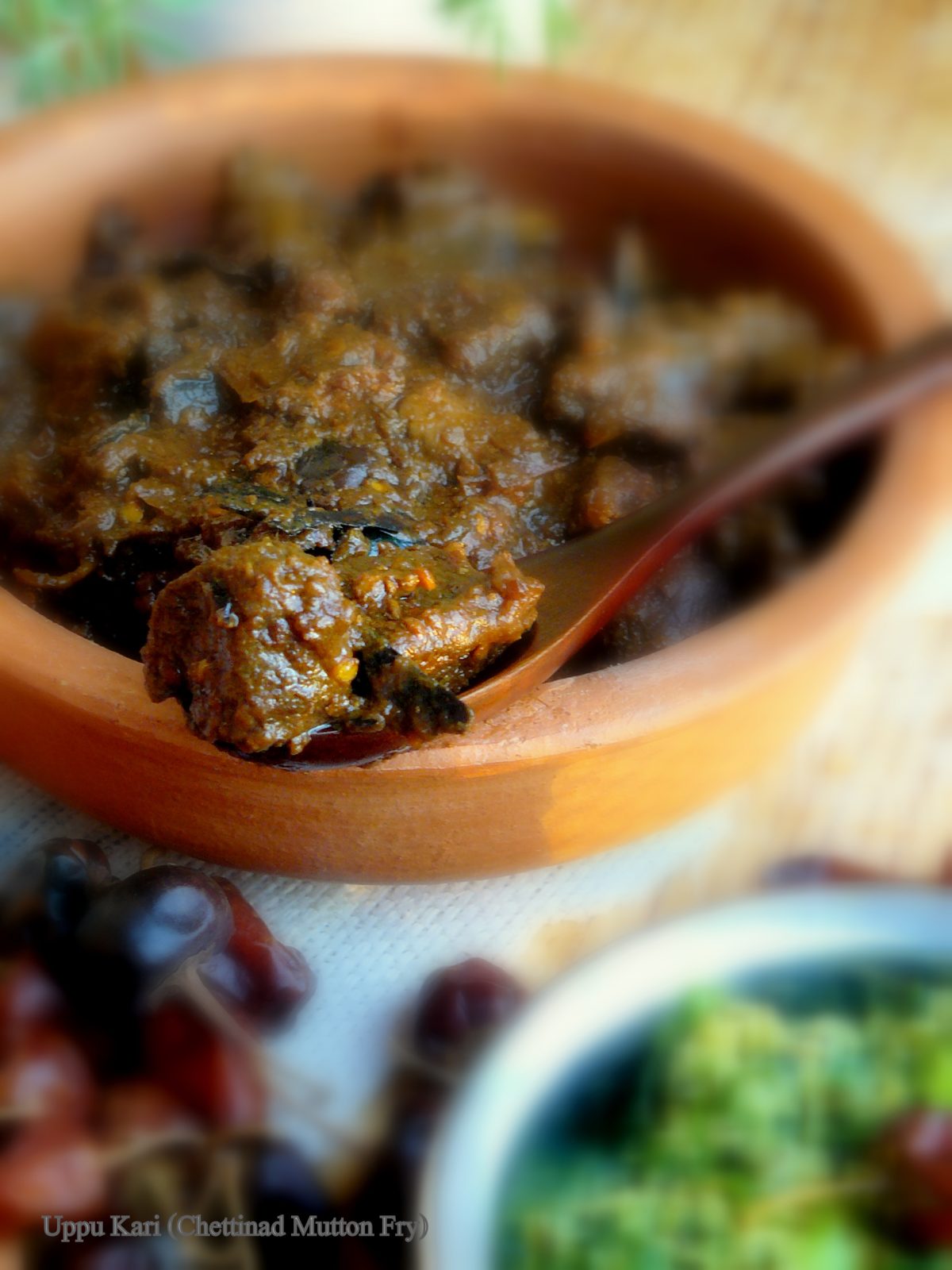 Recipe developed, styled and shot for Supreme Seafood