I am definitely not a winter person.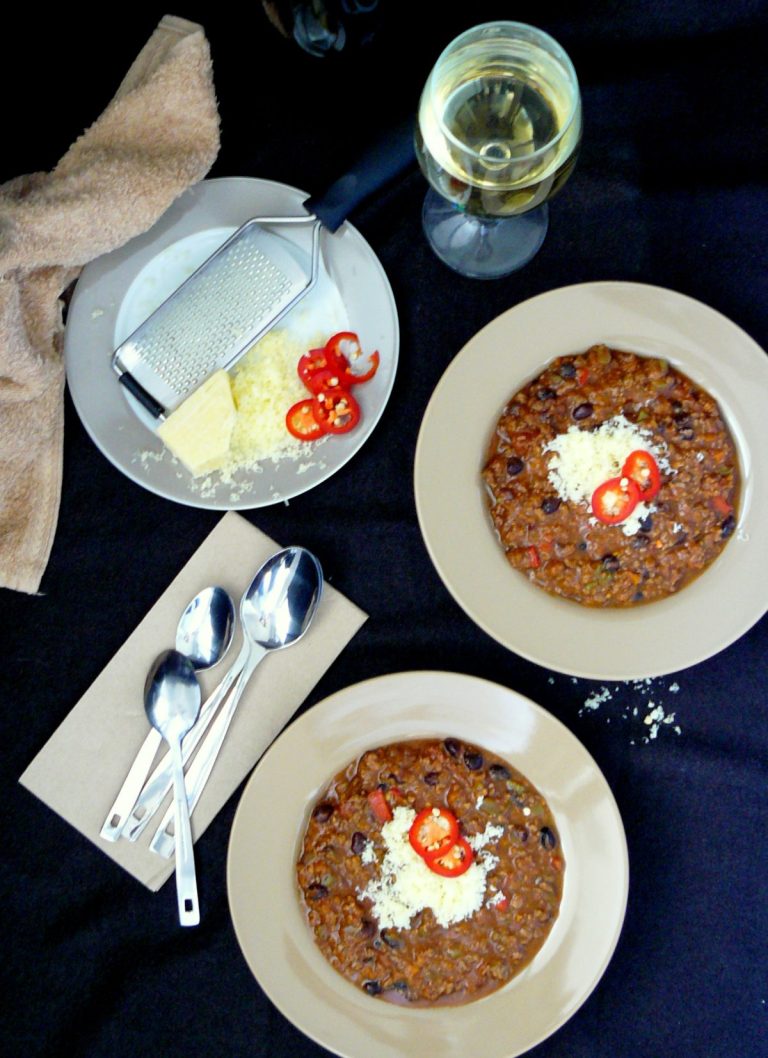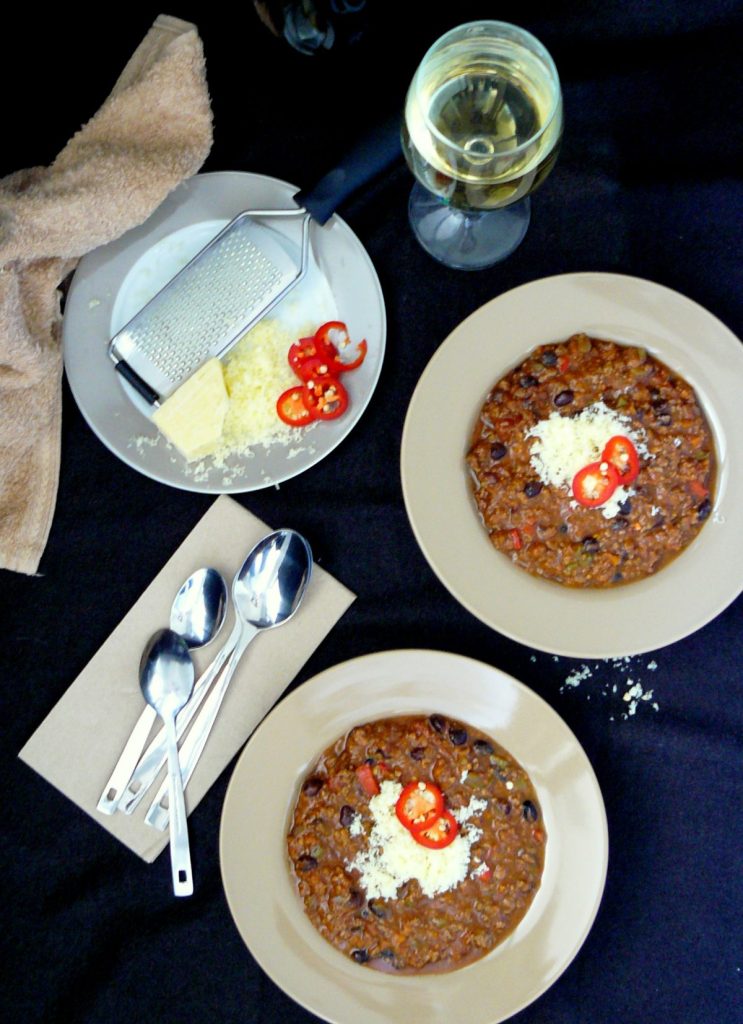 Huddling (and sometimes getting lost) inside layers of clothing is not my idea of fun at all. I hate having to wear jackets all the time, running up huge electricity bills and totally getting blamed for it, washing dishes after dishes in the cold tiled kitchen (a food blogger nightmare!), existing on mugs and mugs of coffee that I turn into a caffeinated zombie half way through the day….

But if there's one thing I love about this crazy weather, it's my one pot, rich, spicy warmers in the forms of stews, curries and now this chili….
Chili or Chili con carne is a Tex Mex delight; in fact it is the official dish of Texas. At its heart, a chili con carne is a rich meat stew with hot chili peppers and tomatoes. To add or not add beans to a chili is a matter of much debate and you can choose to make it however you wish to. I had a tin of black beans languishing in my pantry so in it went.

Dark chocolate in a chili is not very common but you will be surprised at the depth of flavour that a bit of chocolate can add to this beef chili. It has to be dark chocolate and not the sweetened milk ones as it would make the dish too sweet. You do not get to taste the chocolate as such but there definitely is a balance, a meeting of flavours that happens which makes this dish a delicious treat.


And of course, what's a chili without some chilli? Used in a couple of different varieties, the chilli is what makes this dish a real winter warmer. You can play around with the quantities to suit your tastes; mine can't be anything but hot.
Beef is the meat of choice but if you do not eat beef, then lamb would be a good substitute. You really do not need any other accompaniments with a chili con carne; just a bowl of it topped with jalapenos and plenty of grated cheese.

So, here's how you make a comforting pot of dark chocolate beef chili to warm your insides on a cold winter night!
A big thanks to 'Two Red Bowls' for sharing this wonderful recipe.