Most of you would have seen the tons of pictures that I posted on my social media channels from my recent trip to the Yarra Valley. So be prepared for a long picture heavy post today.
I was incredibly lucky to be invited by Yarra Ranges Tourism to be part of their Regional food group tour and explore the Farmer's market and local produce grown in the region. Since there was plenty we did that day, I am going to write about this over two segments. In today's post, I will introduce you to the many food producers and farmers of the region and what to expect at the regional farmer's market and in the next post, I will take you on a trip to the Yering Station private wine tastings and a beautiful cooking experience at the Locavore Studio.
Our day began with a quick coffee and personal introductions at a quaint little café in Lilydale. Our travel host for the trip was the very enthusiastic Orson Koch, from Yarra Valley Transfers. Apart from offering luxury coaches and bus charter services, the company also offers food and wine tours, events assistance, wedding transfers etc….. I totally recommend using a service like this when visiting the Yarra Valley especially if you are a newbie to the region or would like to enjoy a unique, customized travel experience of the region.

Orson was a delightful companion who knew almost everyone personally in and around the region so we were privy to loads of insider information and unique experiences which might be otherwise missed if we were to travel just on our own. And what more, he even had an esky ready in the boot for all the 'fresh produce' shopping….
Our first visit was to the
Gateway Estate Farms
. Located at 667 Maroondah Hwy, the Gateway Estate is one of the best places in the Yarra to experience and sample regional produce. We visited the high tech hydroponic green house (about 5000 square metres) where strawberries, capsicums and basil are grown in tons. The sight was breaktaking and the session informative.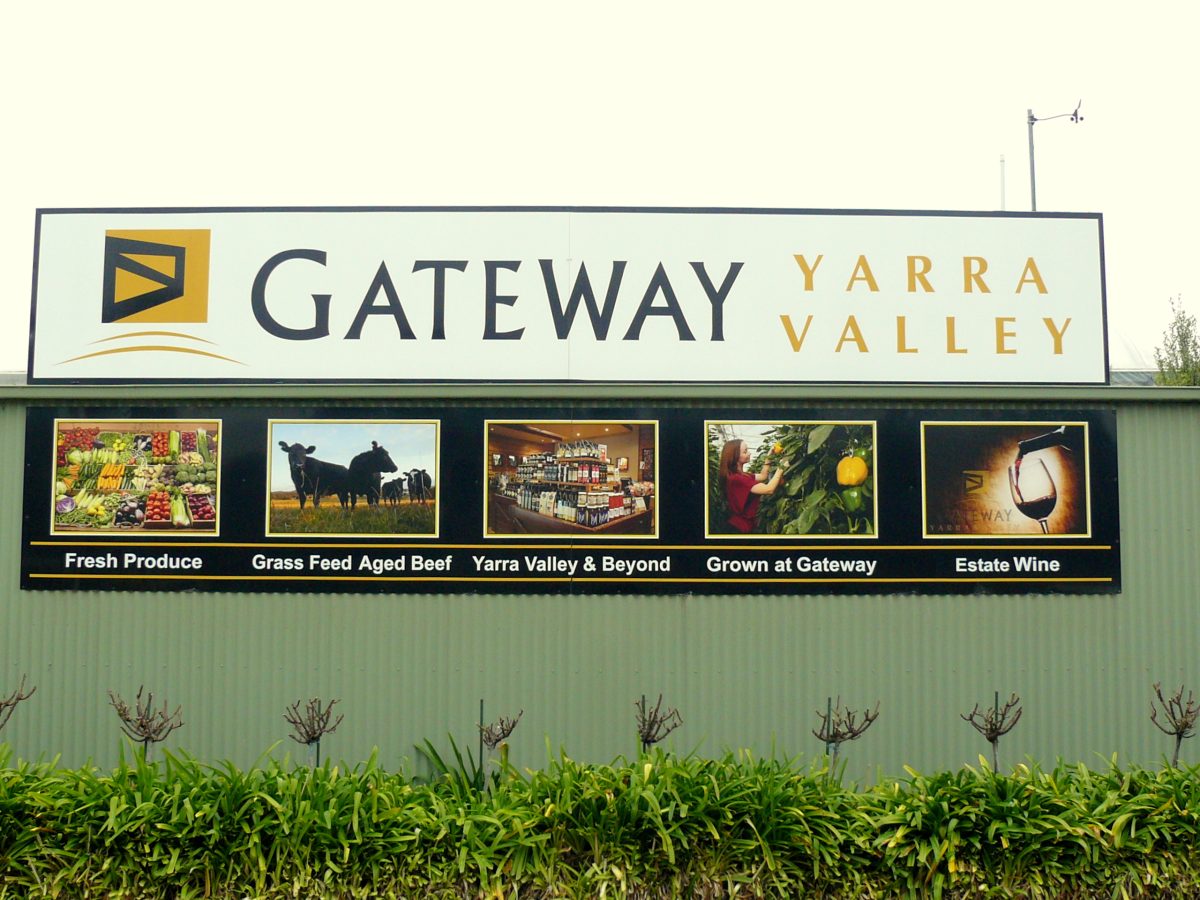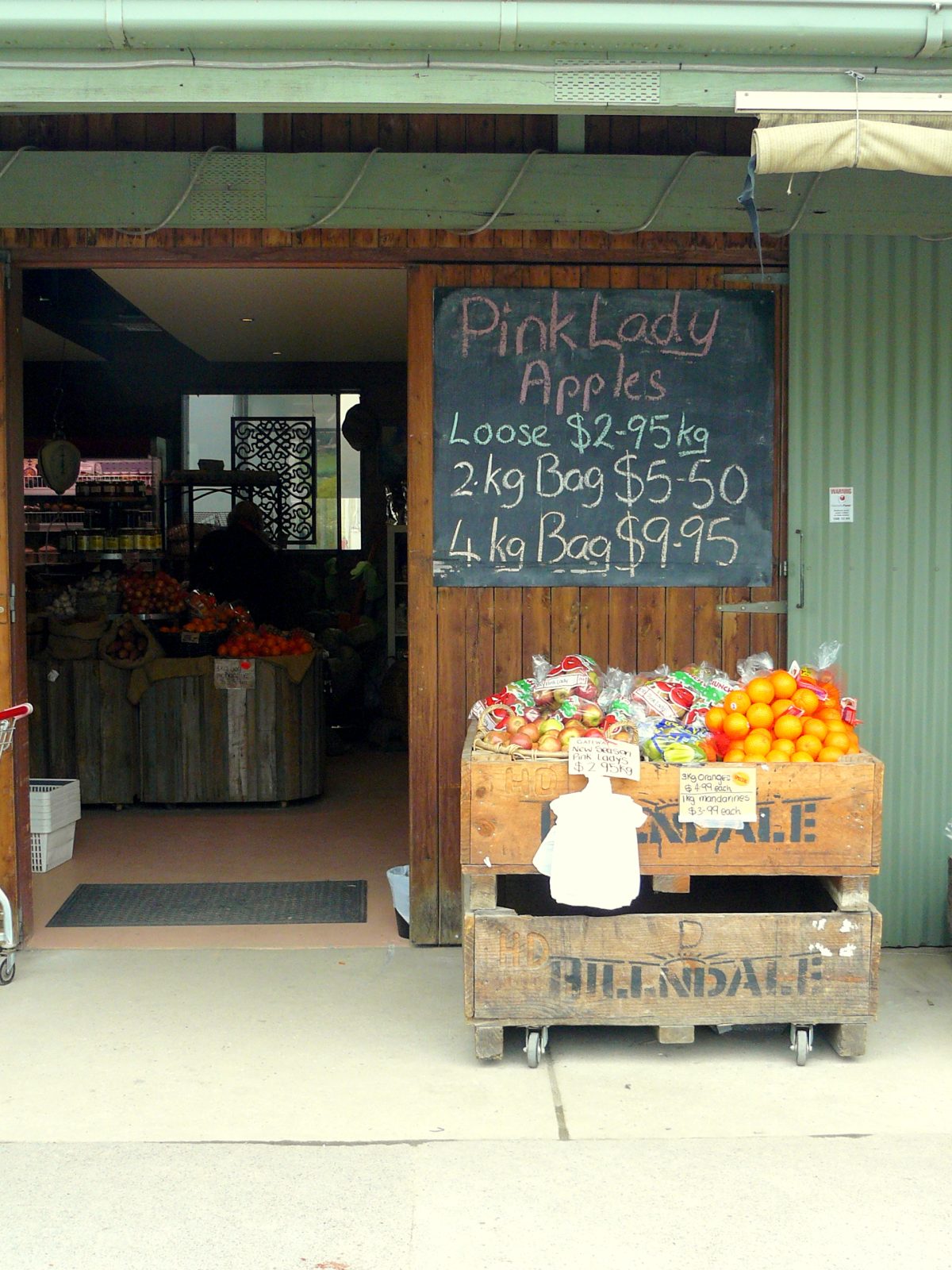 We met Brett Spurling, who took us on a tour of the greenhouse explaining about the benefits of the zero waste closed loop irrigation system and how it can enable large scale farming using a fraction of the water and fertilizers than required in an open field farming system.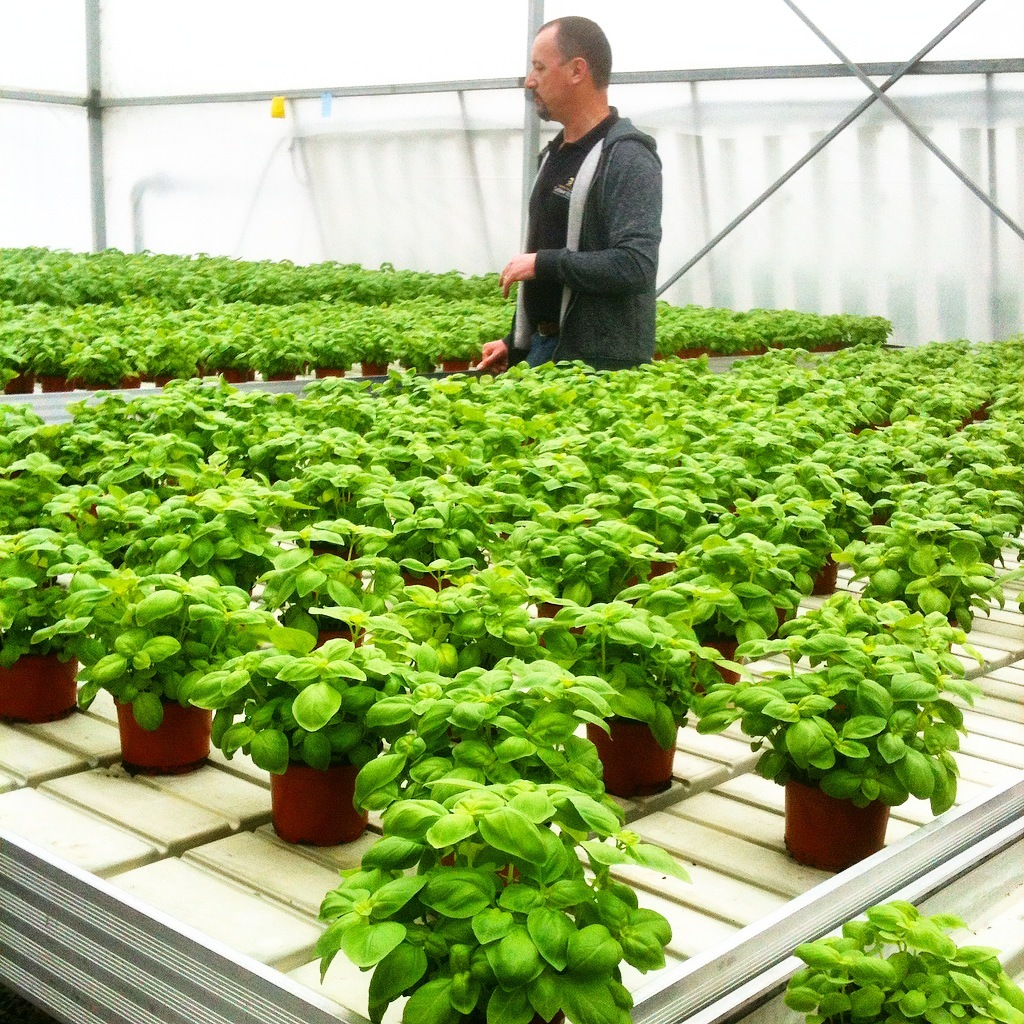 The farm produces about 7 tons of ripe, red strawberries annually and one of the highlights is you can visit the farm during the berry picking season and indulge in this fun activity with your little ones. (I have already begun to plan a small holiday with my son to the farm to get our hands on some juicy, red strawberries straight from the ground). Get more details
here
, if you would like to plan the same.
At the Gateway Estate, you can also shop for the freshest produce, all grown in the local farms in and around the Yarra region. The season's best is always on offer so make sure you have plenty of boot space to bring home an array of fresh vegetables, fruits, berries and herbs.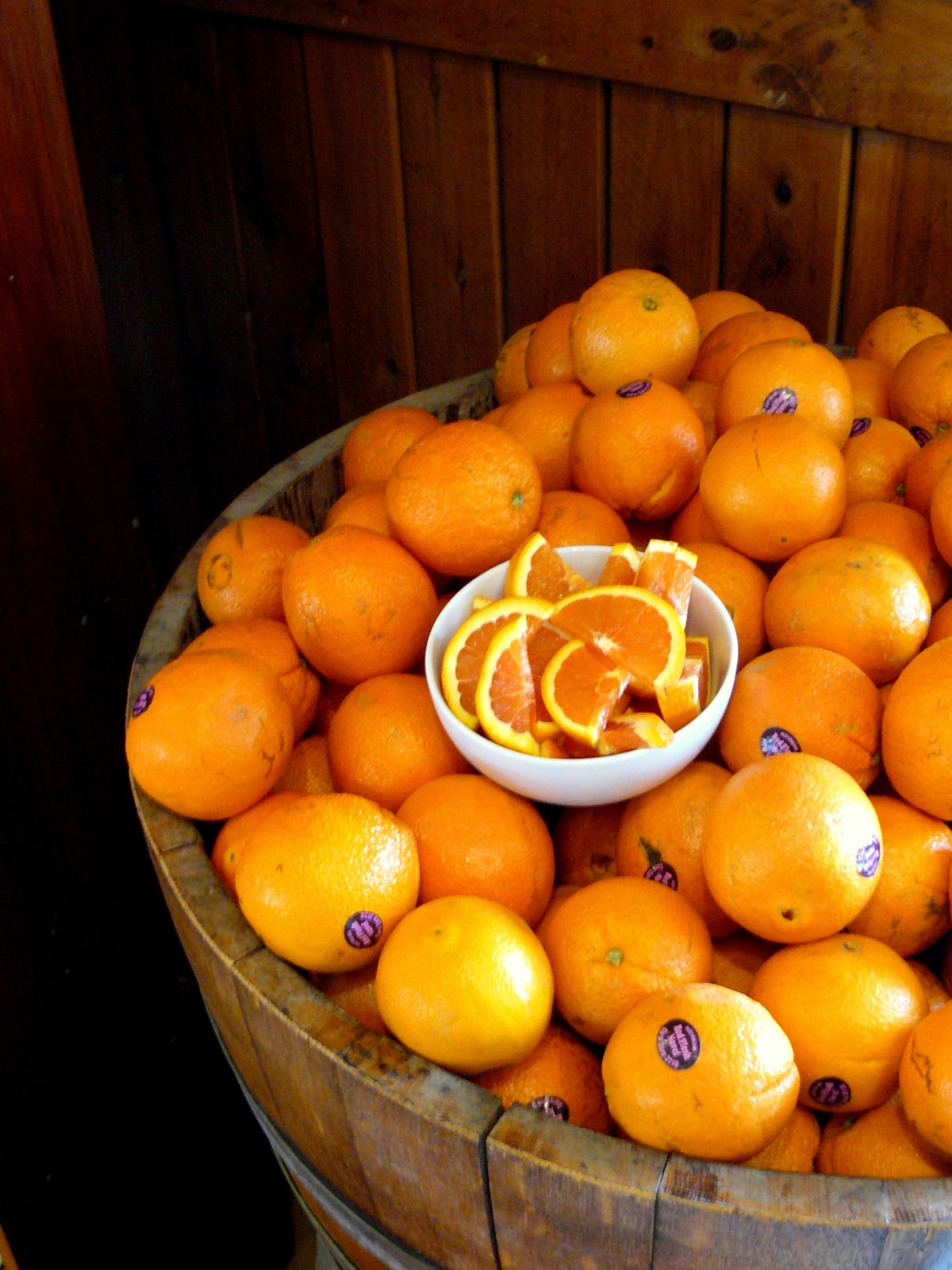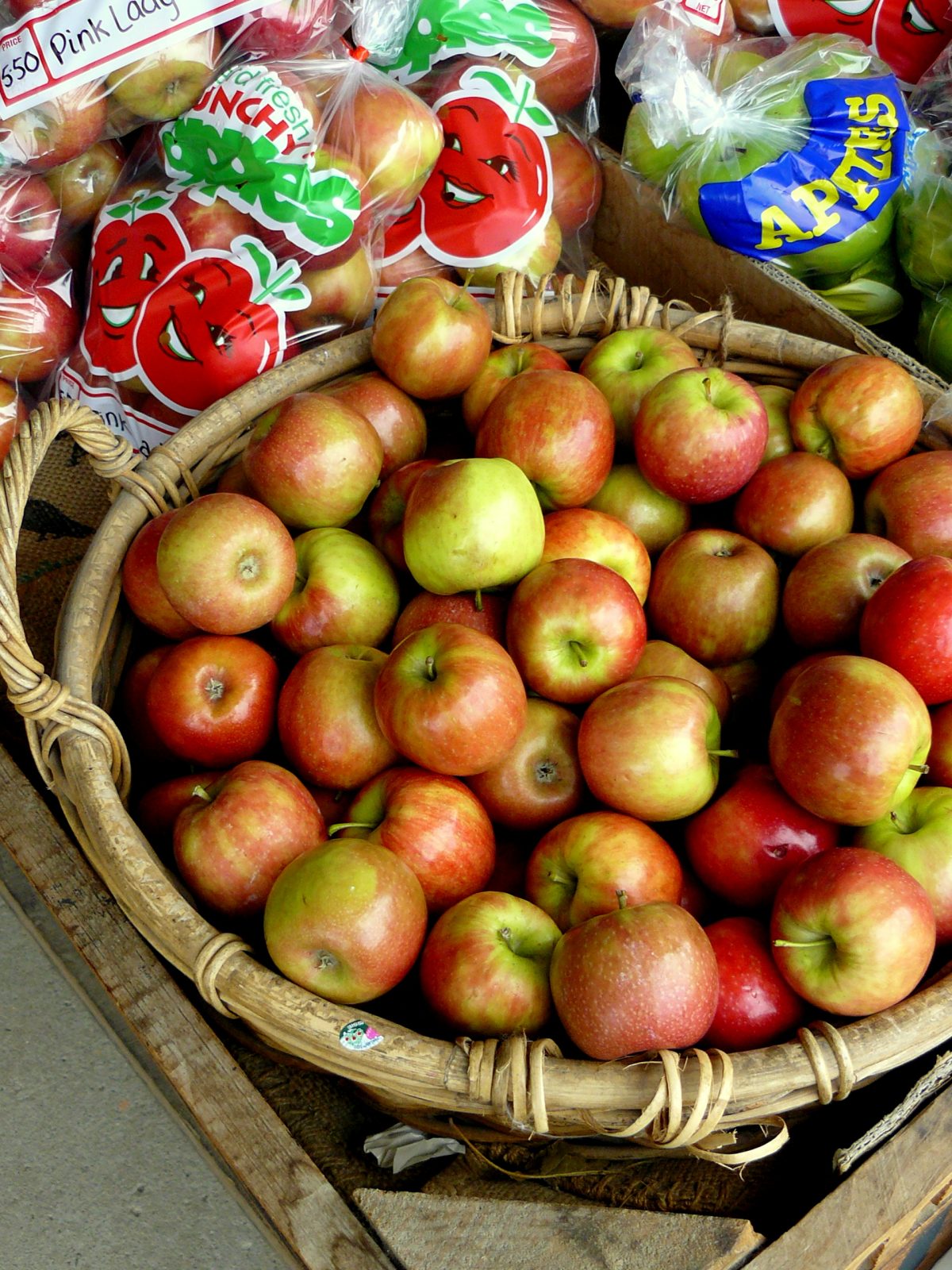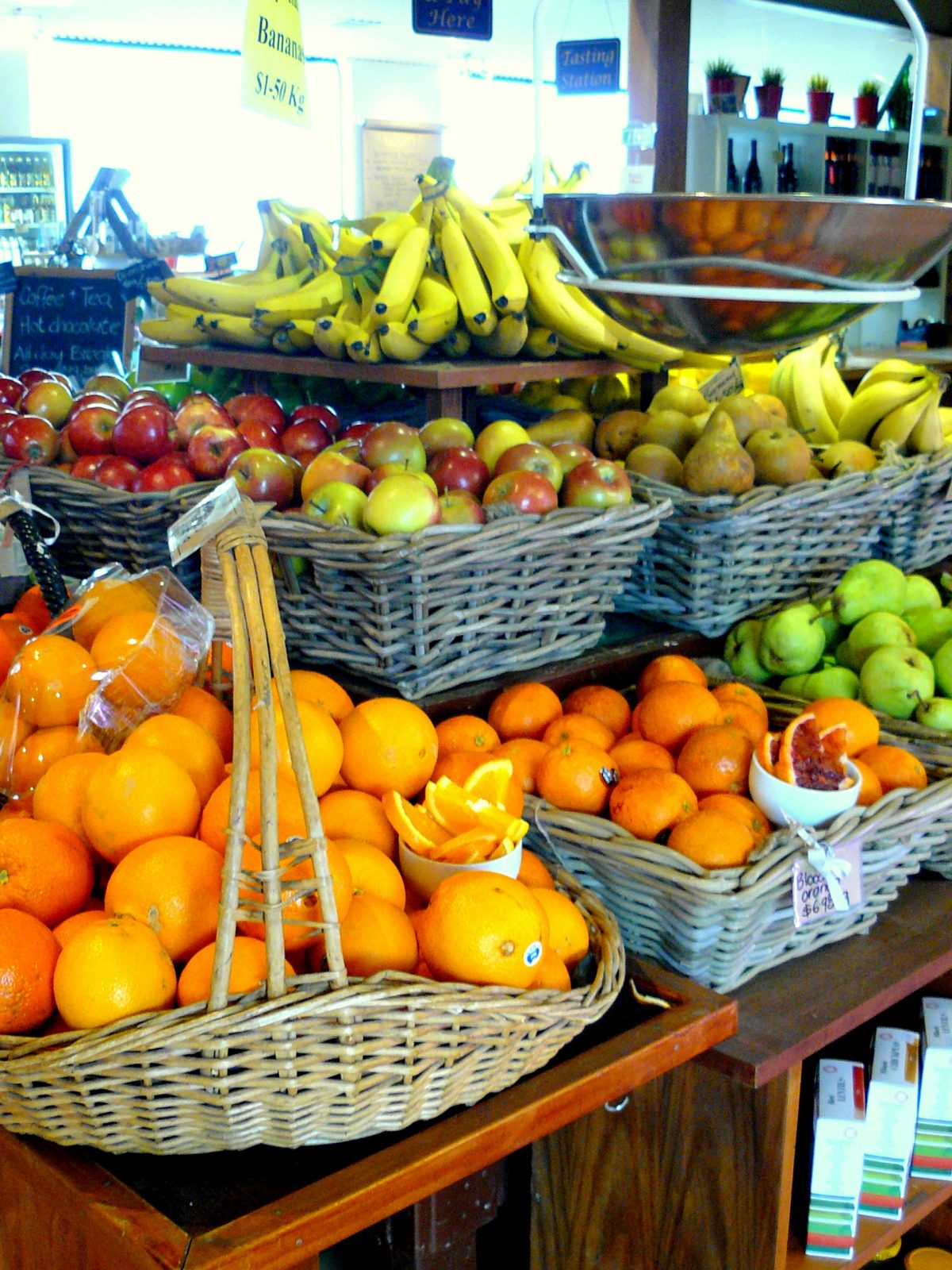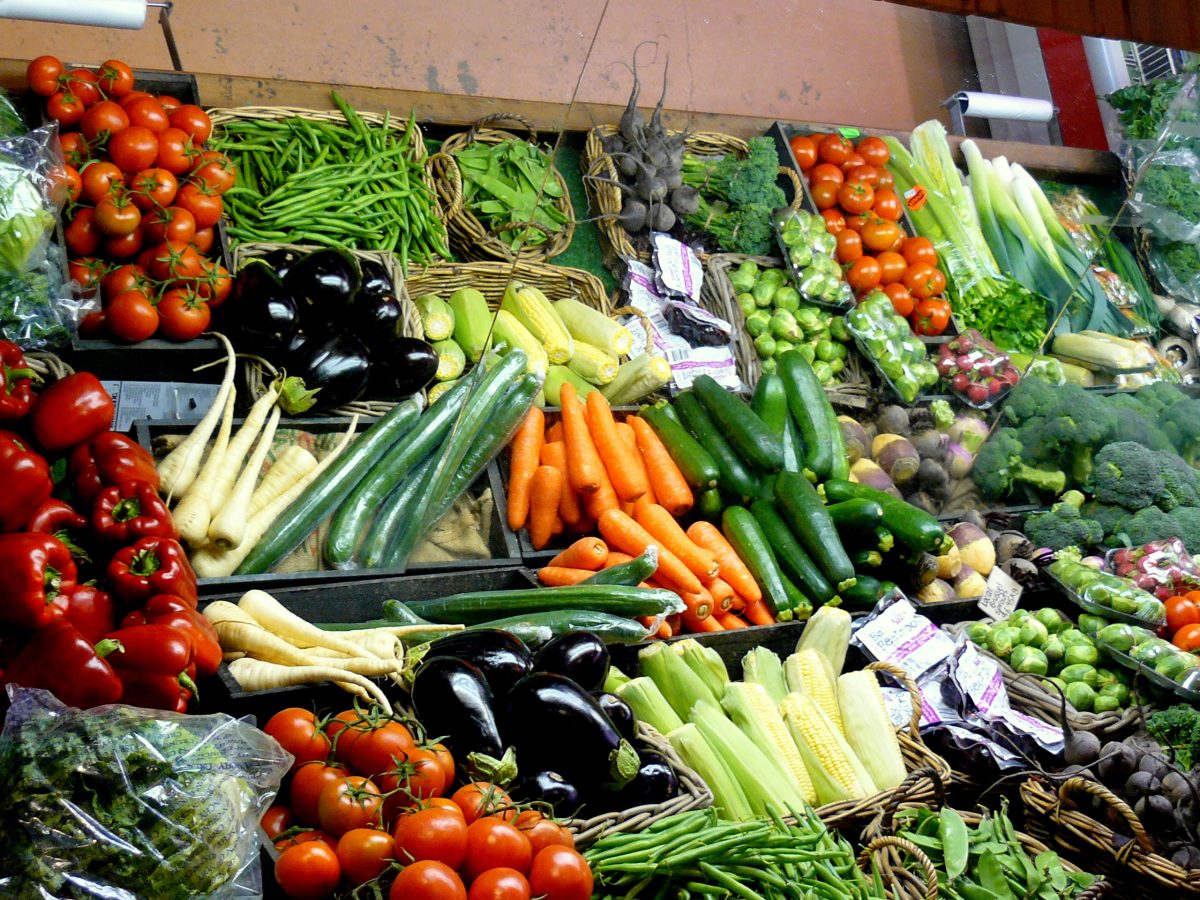 The in store farm gate is also stocked with a range of dried herbs, spices and blends, chutneys, dips, relishes and homemade jams. Totally recommend the capsicum relish made from those grown in the green house, it was absolutely delicious.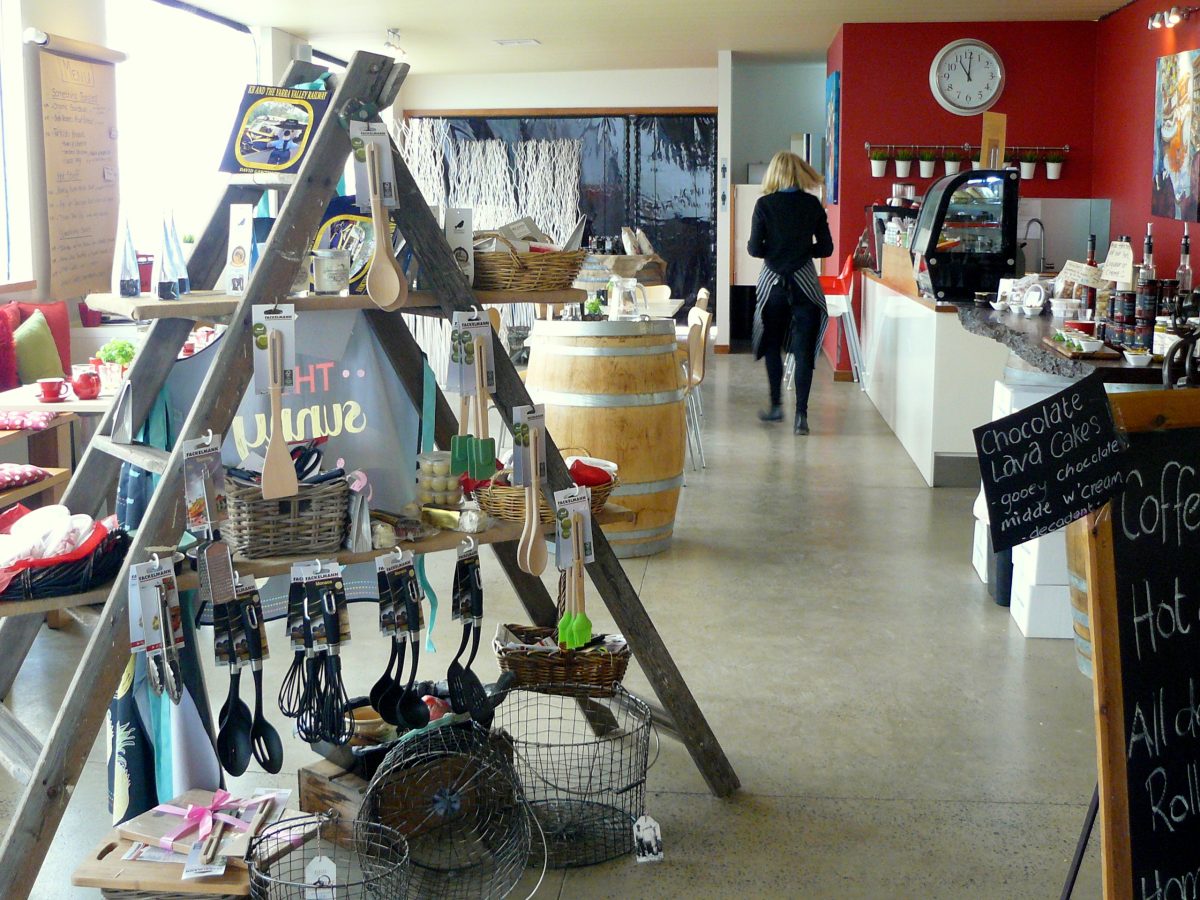 The Gateway is also home to a small Angus cattle herd which means that you can also source some great quality free-range dry aged beef. Apart from all the regular cuts, you can also pick up home made sausages, pies and lasagne, all prepared using the in house beef and fresh local produce.
It's not just fresh produce that you can buy at The Gateway but also wines and liquers. There are a few Estate produced Pinot Noirs and Shiraz but what really caught my fancy is the strawberry liqueur, port and cream. Ask for tastings and especially ask for the 'strawberry shot cake.' I came home with a bottle of strawberry port which I have been saving to use in a dish.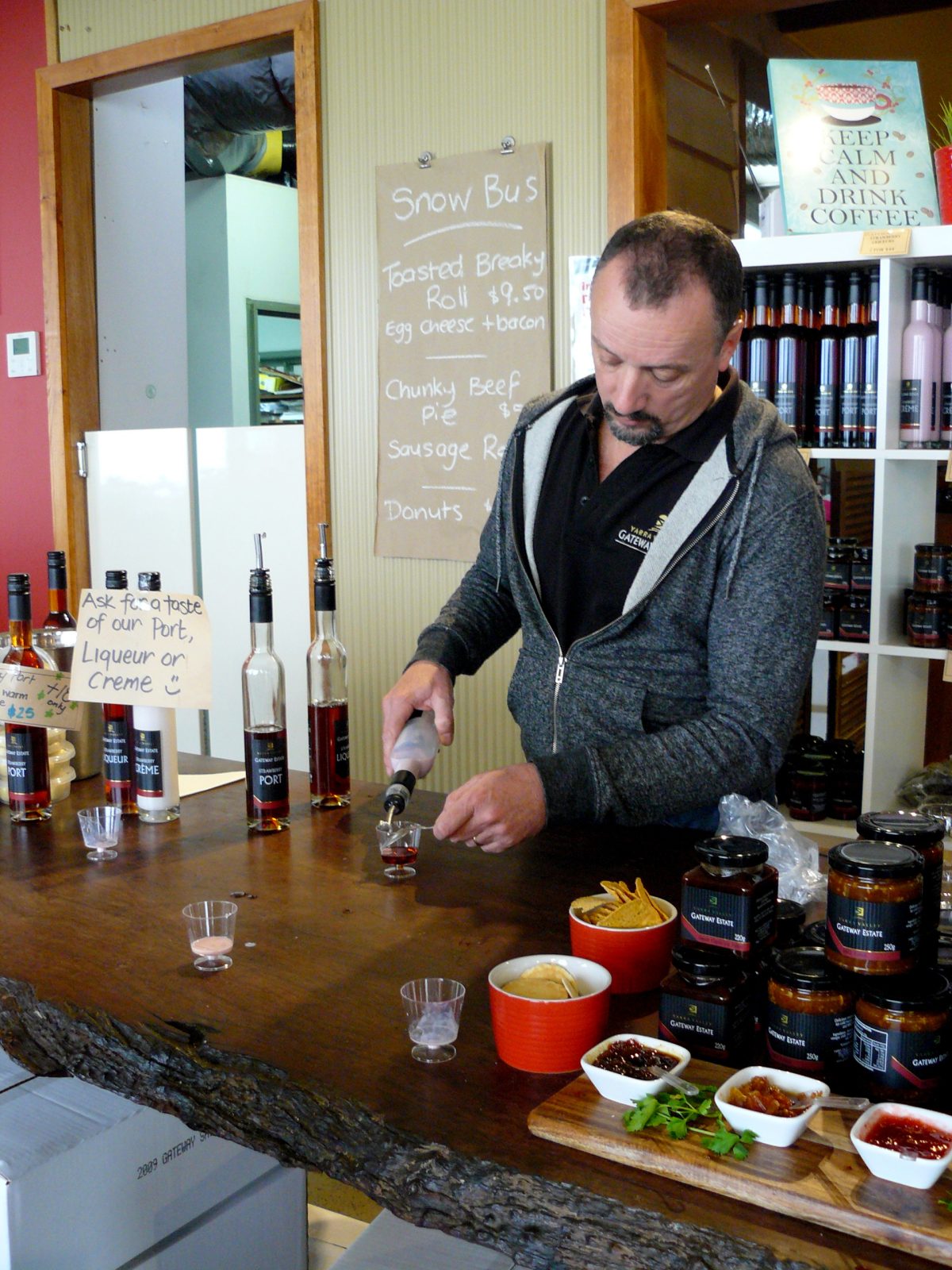 And if all the strawberry picking and shopping has tired you out, make sure to stretch your legs in the quaint little café inside the Estate. I had a really good cappuccino made from locally roasted beans and the best egg, cheese, bacon toast with capsicum relish. And I really mean the 'best' part!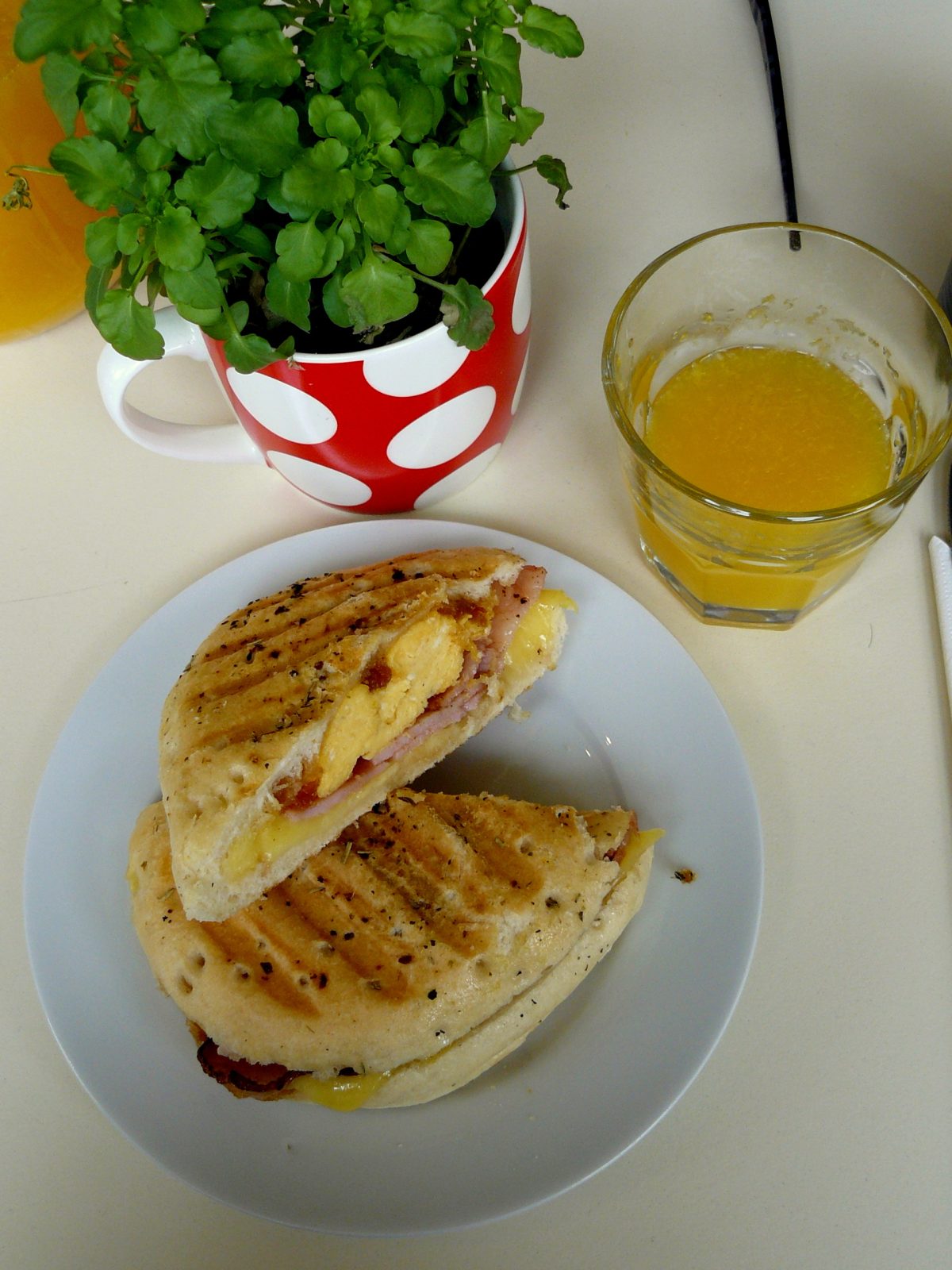 Our next visit was to the Regional Food Group Farmer's Market at Yering Station. Iconic and one of the oldest farmer's market in Victoria, this one has grown leaps and bounds since its inception in 1999. The Regional food group farmer's market is held on the third Sunday every month inside a rustic farmhouse style barn on the scenic
Yering Station
grounds and is the best way for visitors to sample and purchase the best produce that Yarra has to offer.
There cannot be a better way to interact with the farmers and regional food producers; a brilliant system that allows one to sample and purchase the finest food and wine this region has to offer.
Here is a pictorial guide of just 'some' of the sights from the Farmer's market;
Big pots of vibrant and delicious paella on offer from
Lady Paella
. Apart from the seafood version, there is a vegetarian option (the first time I am seeing one!) with a whole lot of veggies, herbs, eggplants and currants. Moreover, these were also gluten, dairy and egg free.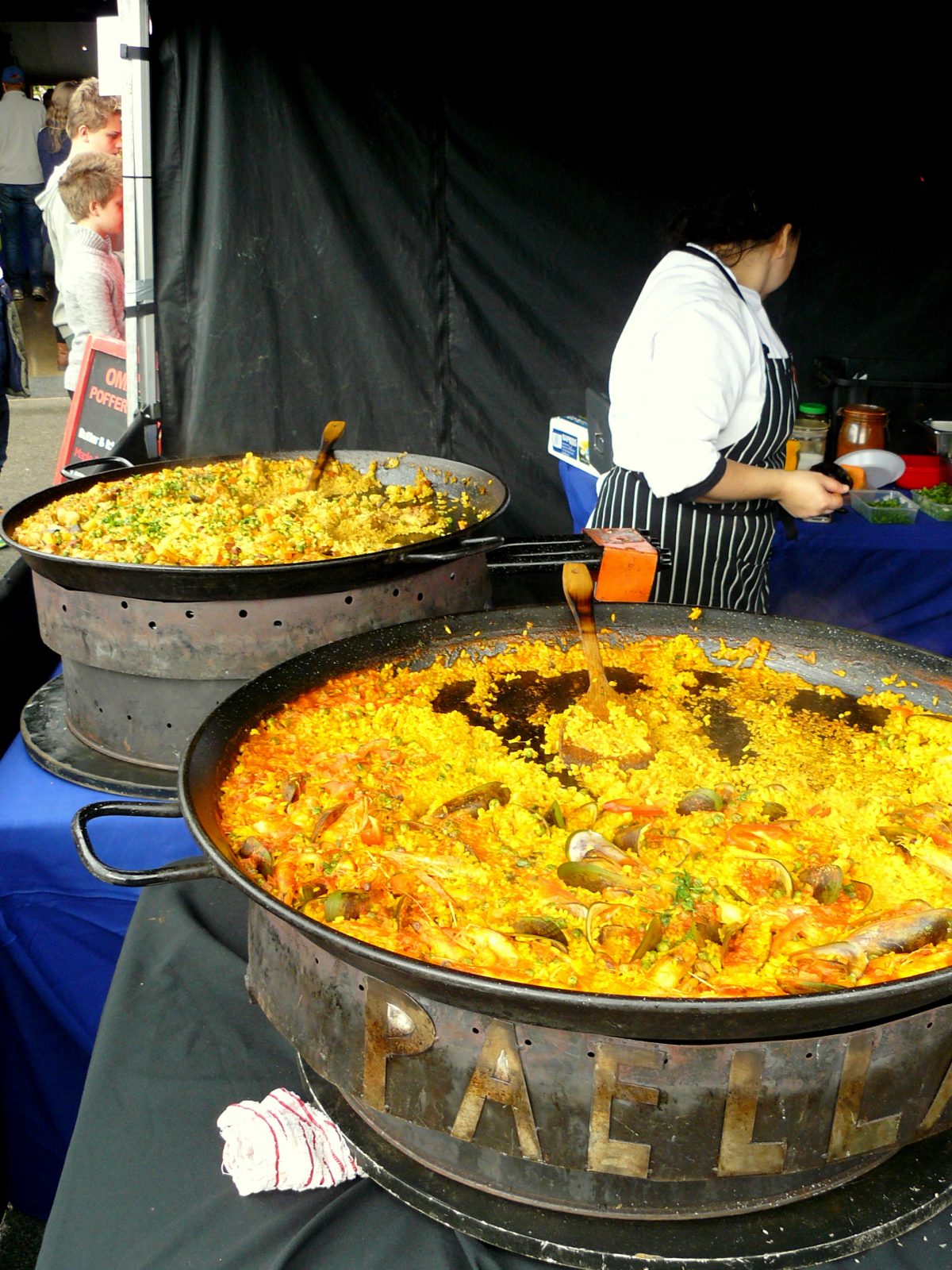 How beautiful does this plaited garlic look? Make sure to pick up a bunch from the goregous Norma of Sure Things Garlic.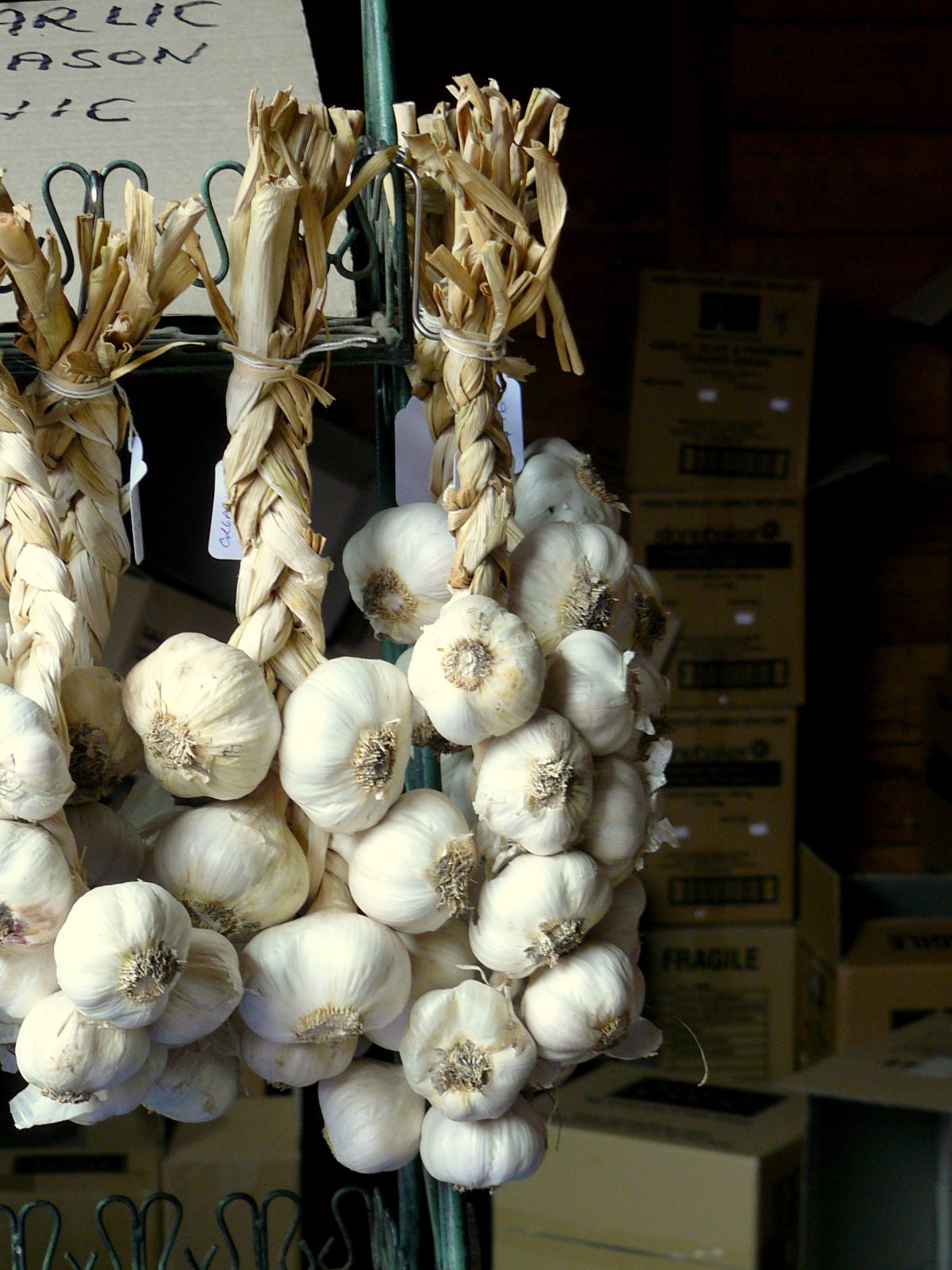 Or maybe you would like to stock a couple of bottles of Giverny Estate Kiwi Fruit Sparling Cider; would be perfect for the summer.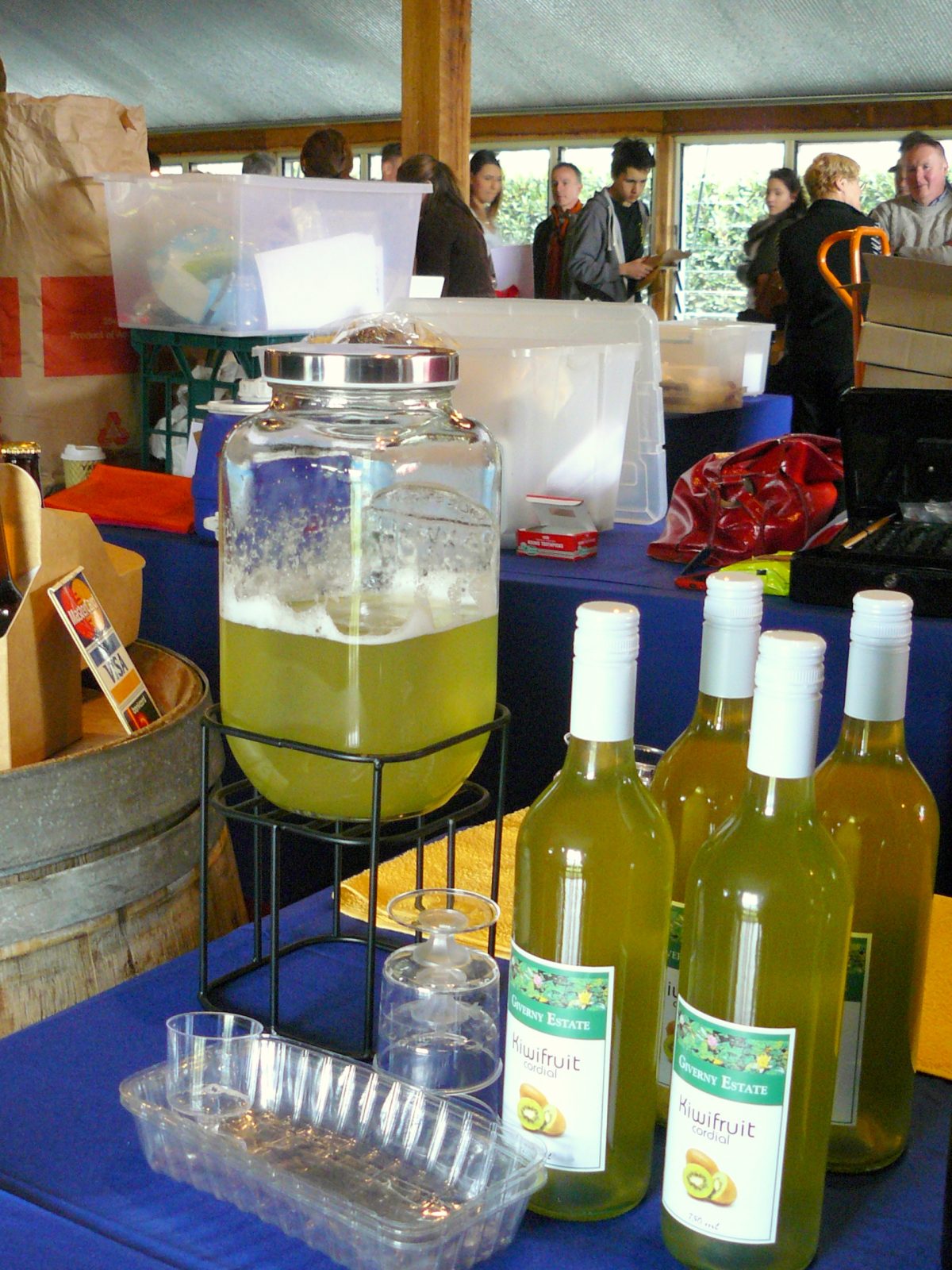 How about some delicious jams from
Jam Lady Jam?
I especially liked the spiced Syrian fig jam……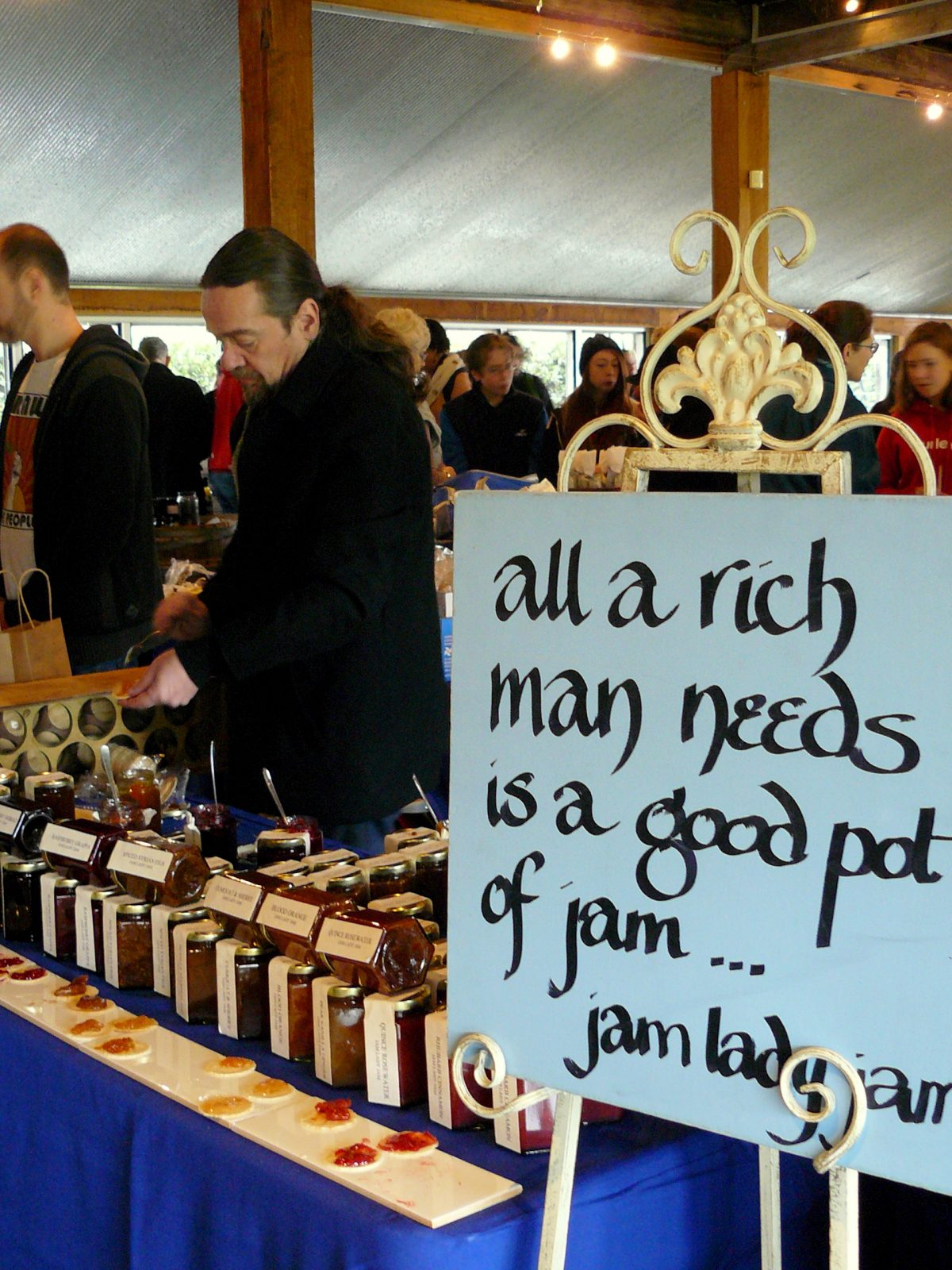 Perhaps some ginger cordial……and the lovely lady behind it tells me that it is an award winning one!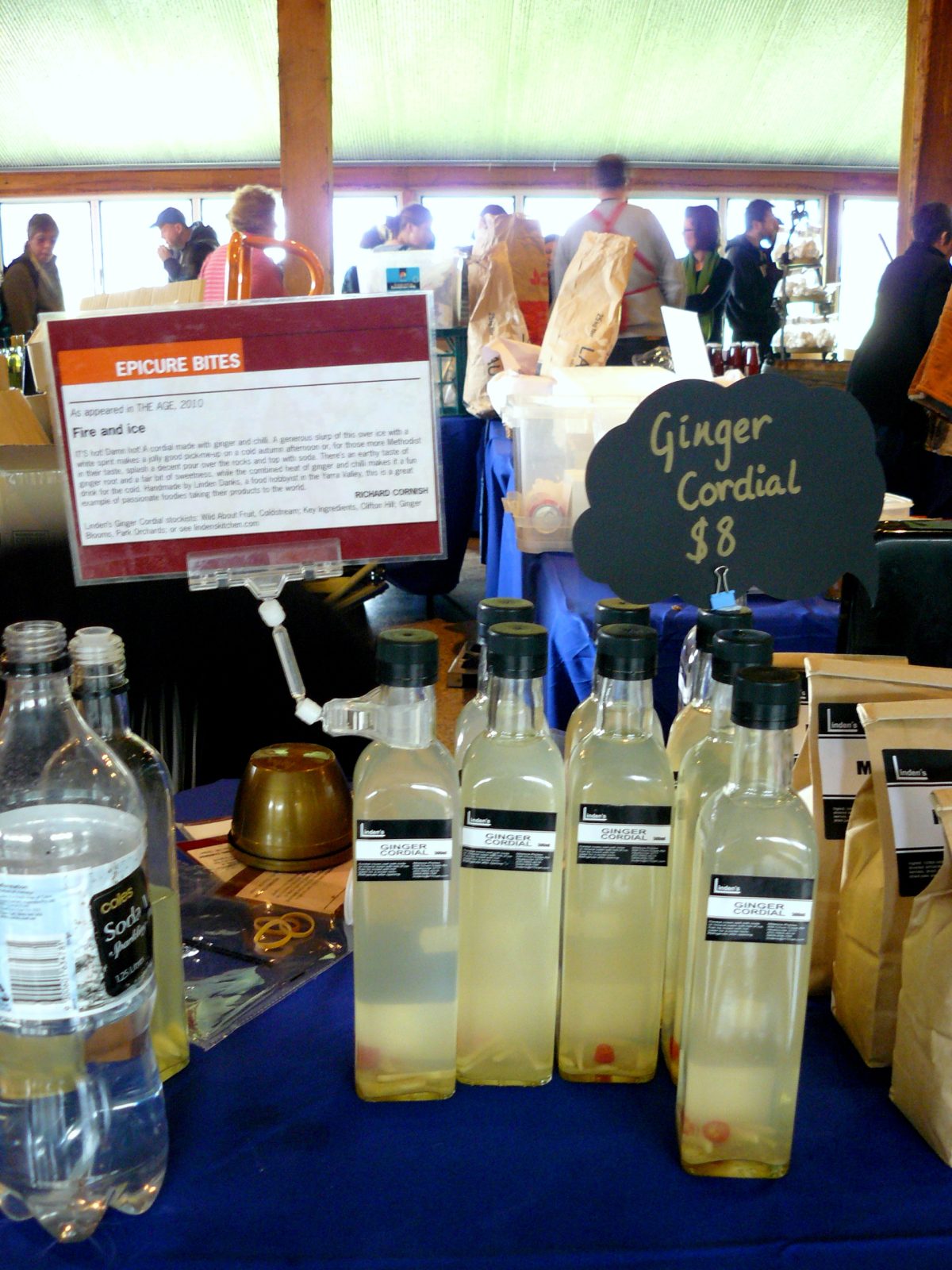 These guys do such wonderful stuff with meringues; no wonder their company is called
Unforgettable Products
. I came home with a pack of meringue bites and a meringue lollipop for my son….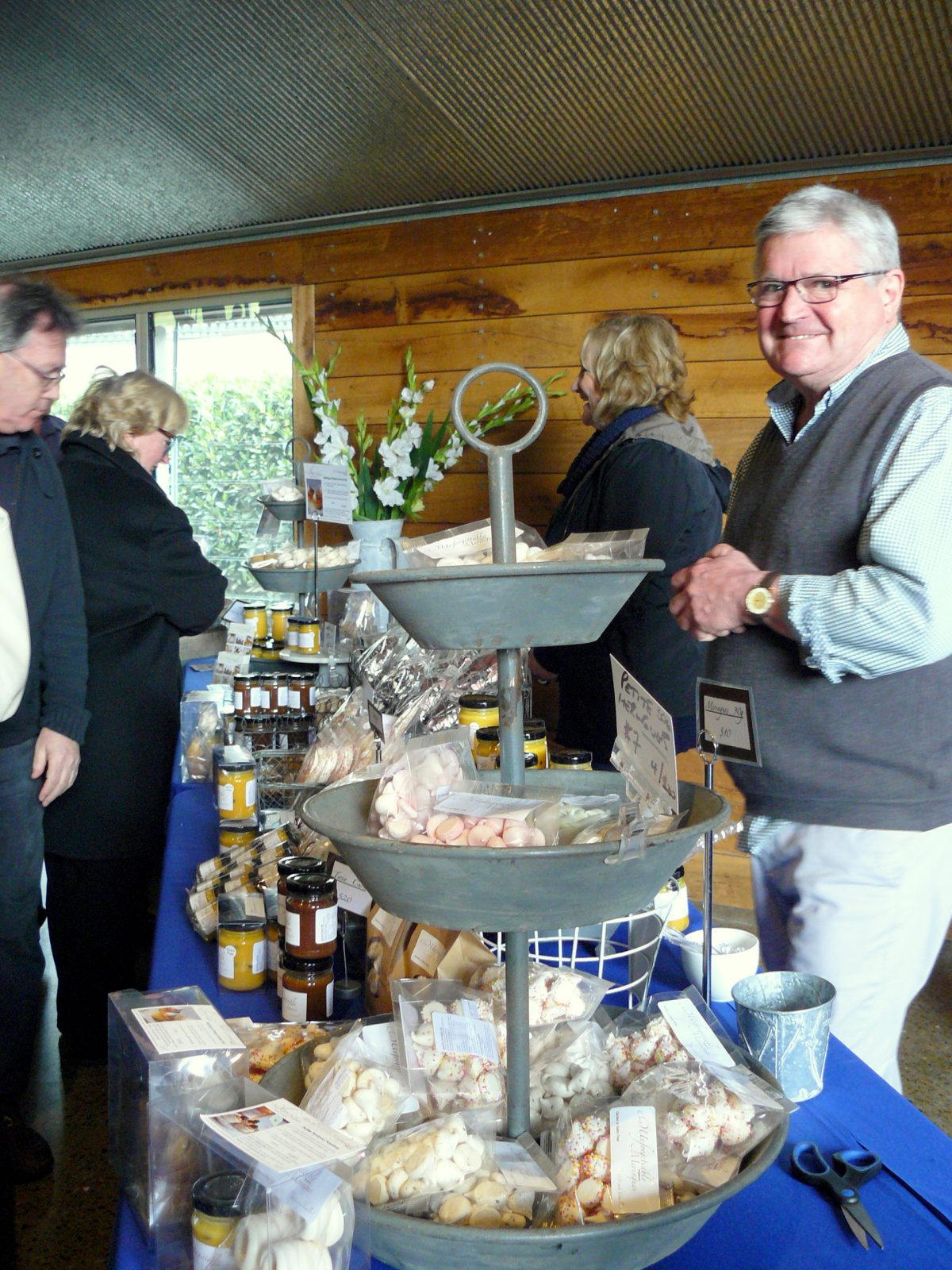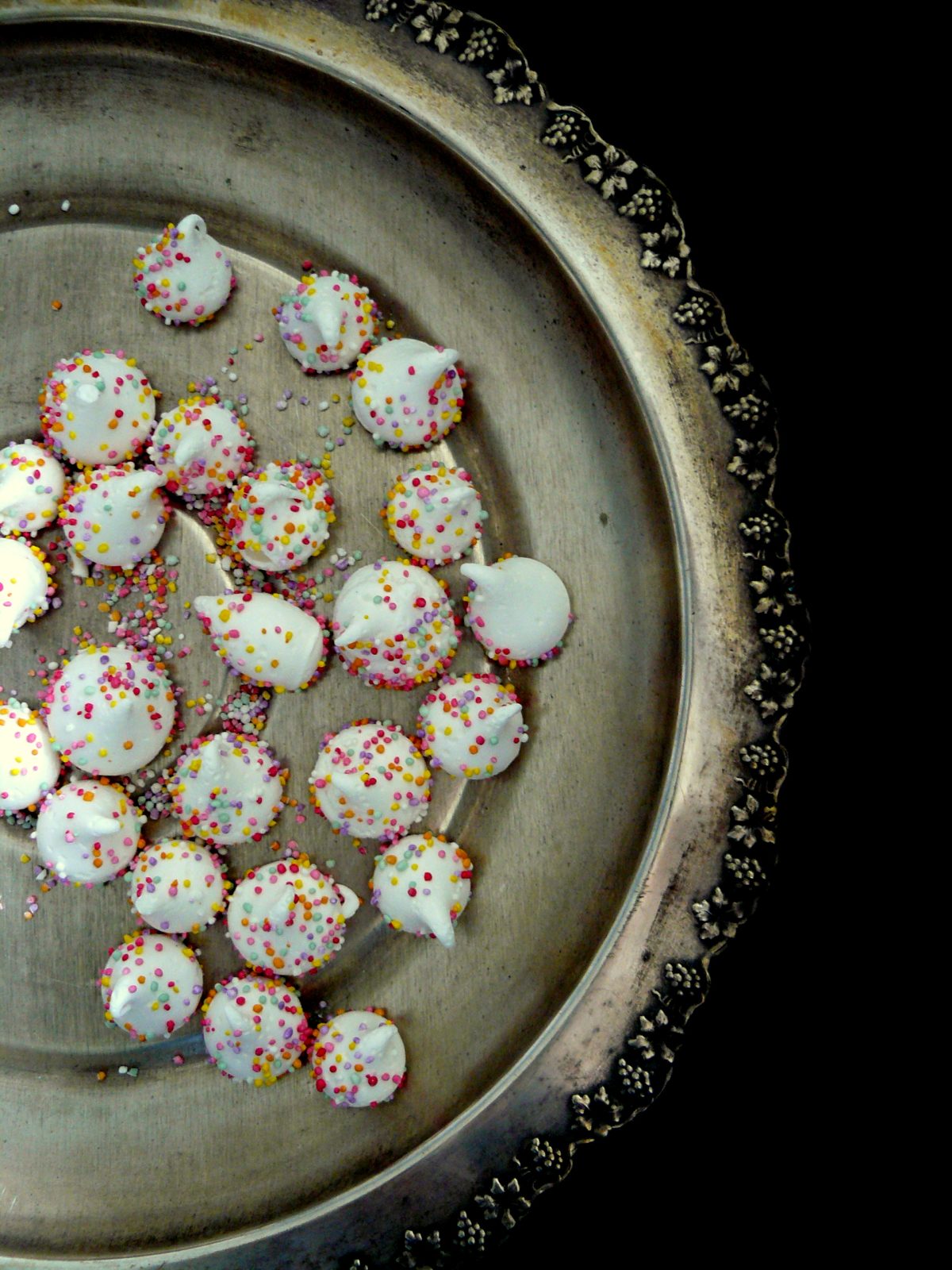 And how will The Spice Adventuress come home without any spice blends in her shopping basket. Look what I found….curry flavoured smoked sea salt from
Smoke and Roast
.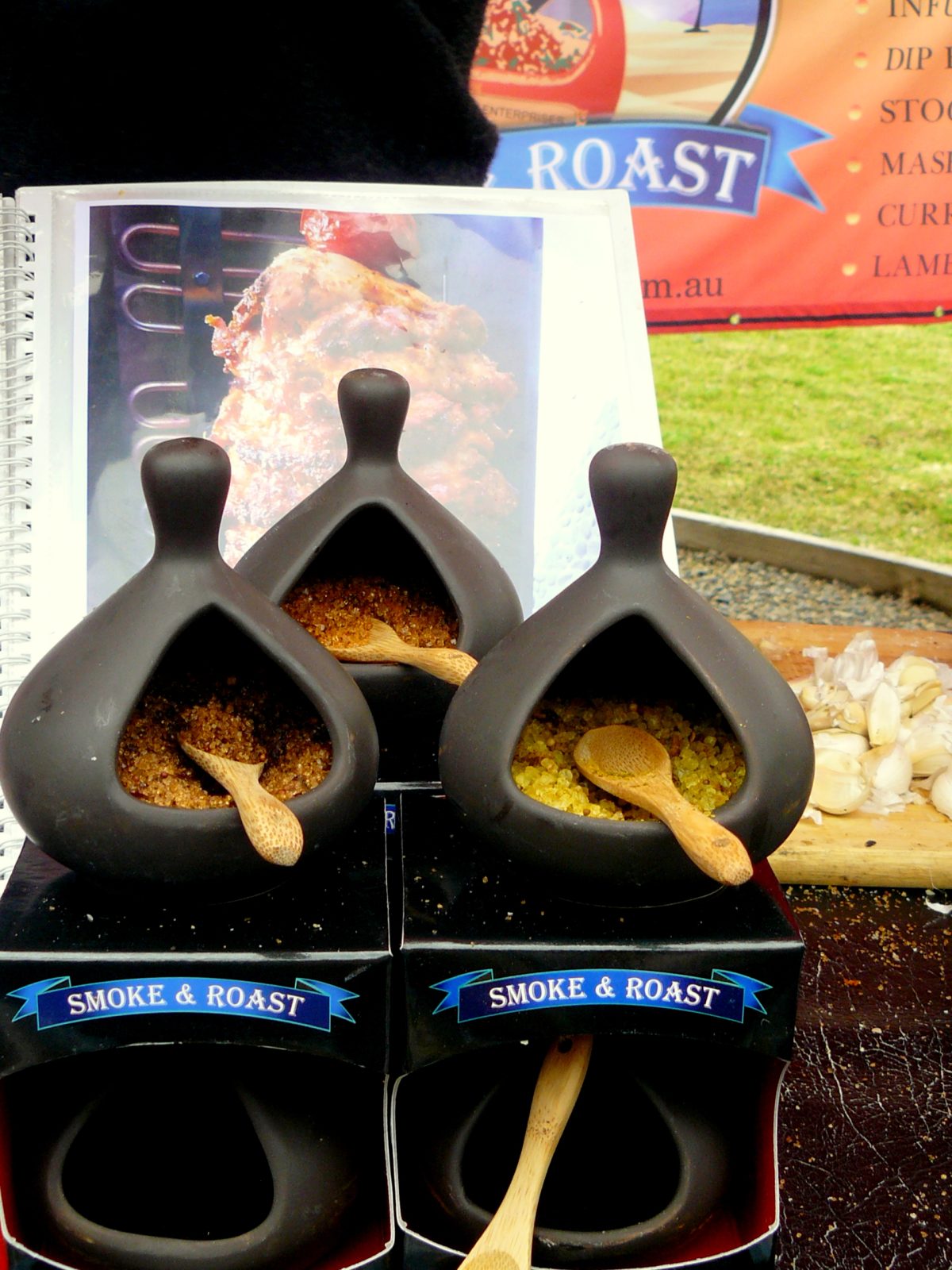 For more information on visiting Yarra Valley, to plan a tour or to stay informed of current and future events; visit www.visityarravalley.com.au and www.yarravalleyfood.com.au
Facebook: https://www.facebook.com/yarravalleyregionalfoodgroup https://www.facebook.com/YarraValleyandTheDandenongs
Twitter:
@yarra_valley
IG:
@yarra_valley
Disclaimer – As mentioned, I was invited to an all expense paid trip to the Yarra Valley but all the photographs and opinions are solely mine.