Learning the ropes of a new cuisine can be a slightly daunting task!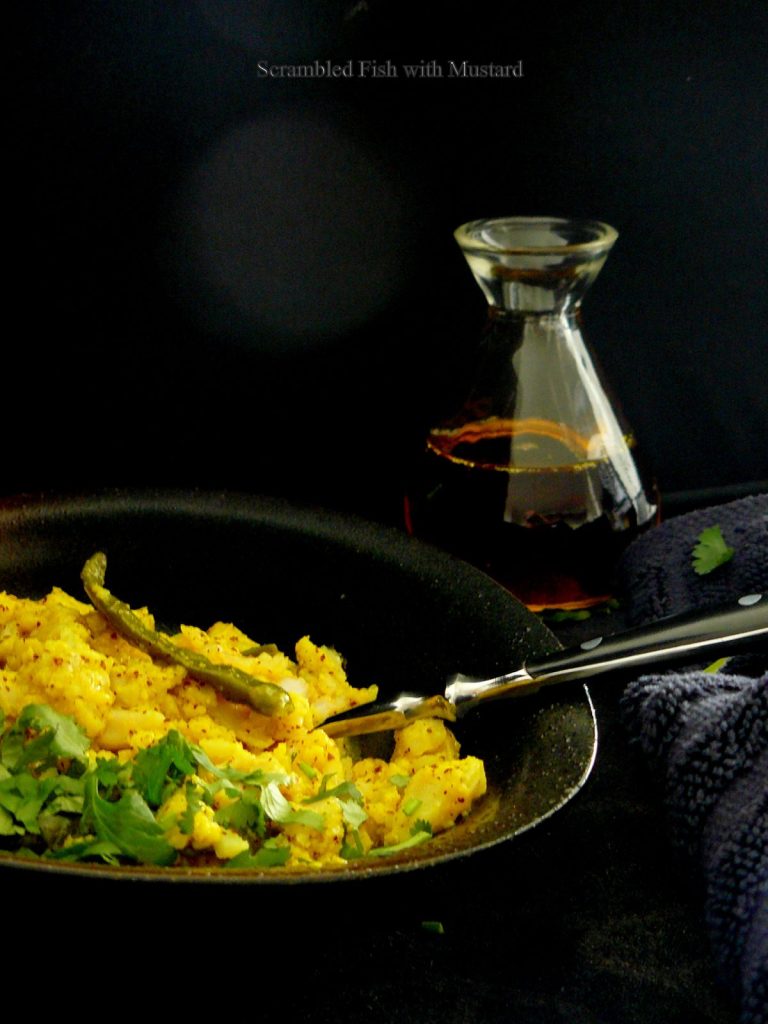 It is not enough to try and follow a recipe to the exact but it is highly important that you try and have a brief understanding of the ingredients, flavour combinations and food culture of the region in general. This is how you will learn the building blocks of the cuisine and once you do that, the recipe becomes a canvas for your final painting.

And that was my approach towards learning Bengali cuisine; which till two years ago was a totally foreign thing for me. I read a lot about the general food culture and the key ingredients that make the base of this vast cuisine. And just like any traditional regional cuisine of India, food of West Bengal was as varied and colourful as its history. But if you look closely, there are always some key flavours that shine through which makes their food unique.

For me, the one ingredient that stood out was mustard. Now mustard is used in different ways along the length and breadth of India. But perhaps, no other cuisine celebrates it or glorifies it as much as the Bengali cuisine. And I very recently realized that Bengalis can get rather touchy on the subject and talk about this one ingredient for hours. For me, that spells passion!
Today's dish celebrates mustard in two different forms – in the seed and oil form. Mustard is often associated with a pungent aroma and flavour which puts it off for so many people. But when used in the right amount and combined with the right flavours, it is an ingredient that can work wonders in your kitchen.

This scrambled fish with mustard is also a celebration of my understanding of the basic flavours of Bengali cuisine combined with my knowledge and love for South Indian style of cooking. This is not a traditional recipe (so don't go looking for authenticity) but rather an inspired one.

Inspired by the fish podimas of South India, today we have a scrambled fish recipe which has been deliciously flavoured by mustard and with just a hint of chilli through. This dish can be made with any white fish that can be flaked easily and is best paired as a side dish with steamed rice and dal.
Ingredients:

1. 2 basa (pink) fillets, around 350gm; cut into large pieces
2. ¾ tsp turmeric powder
3. 1 ½ tbsp mustard seeds

Read the full recipe here..
Recipe developed, styled and photographed for Supreme Seafood.