Melbourne seems to have forgotten spring totally; we have jumped straight from the dark, dreary winter to the hot, blistering summer.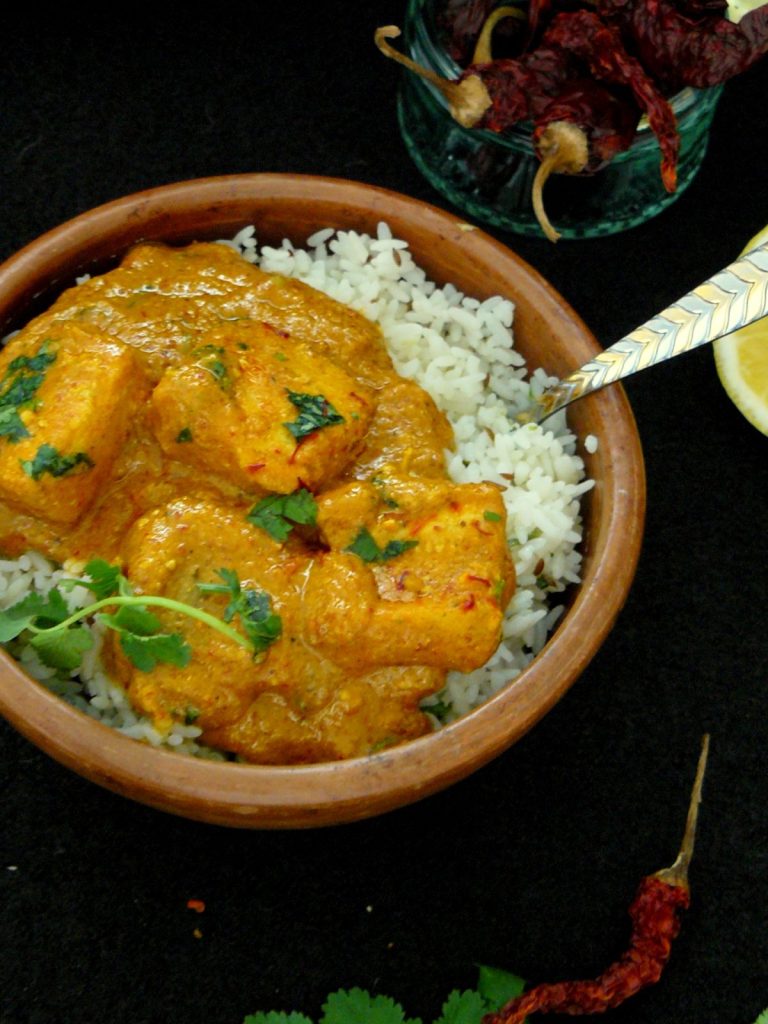 I made this fish curry actually a while ago when it was still a bit cold and the cravings for rich, creamy curries were strong. Though not very appropriate for the Australian summer, this Hyderabadi Shahi Macchi Kurma would be the perfect dish for seafood lovers across the world as they embrace autumn.

Kurma/Korma/Qormah is a popular dish, even among the occasional curry eater. With roots in Middle Eastern cooking, today korma is more famous globally as an Indian curry. Kormas are famous in several parts of India, especially regions influenced by the Mughal cuisine.

A shahi kurma is a more indulgent version of the regular kurma with generous use of cream or yoghurt, nuts and saffron. The texture of the curry or gravy is smooth and creamy packed with flavour. Though meat is used mostly to prepare a korma, the people of Hyderabad (Southern India) decided to indulge their love of seafood by creating this
'Shahi Macchi Kurma' which translates as fish kurma.

The only twist to this recipe is that I have used Kashmiri chillies instead of the regular South Indian variety which adds a touch of colour but keeps the heat levels moderate. Of course, you can add more chillies if you like it hot!
Any kind of seafood (fish varieties with a firm flesh, tiger prawns and lobsters) can be used for this deliciously creamy and flavourful kurma. And it has to be paired with a steaming bowl of basmati rice; nothing else does this dish justice.

Ingredients:

1. 500 gm boneless fish, cut into medium sized pieces (I used Mahi Mahi for this recipe)
2. ½ tsp turmeric powder
3. 2 tbsp plain thick curd/yoghurt; beaten well

View full recipe here.
Recipe developed, styled and shot for Supreme Seafood