A modern Malaysian restaurant located on the bustling Brunswick Street in Fitzroy, Blue Chillies has been on my agenda for a really long time.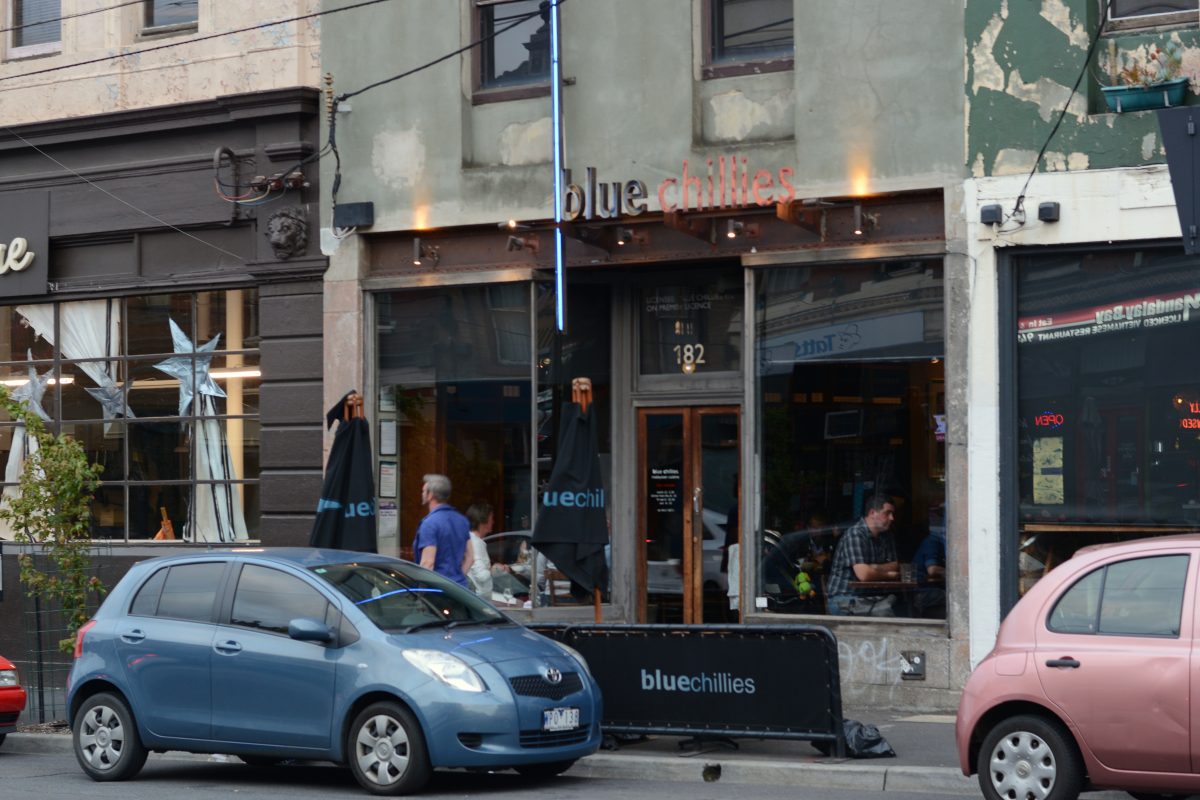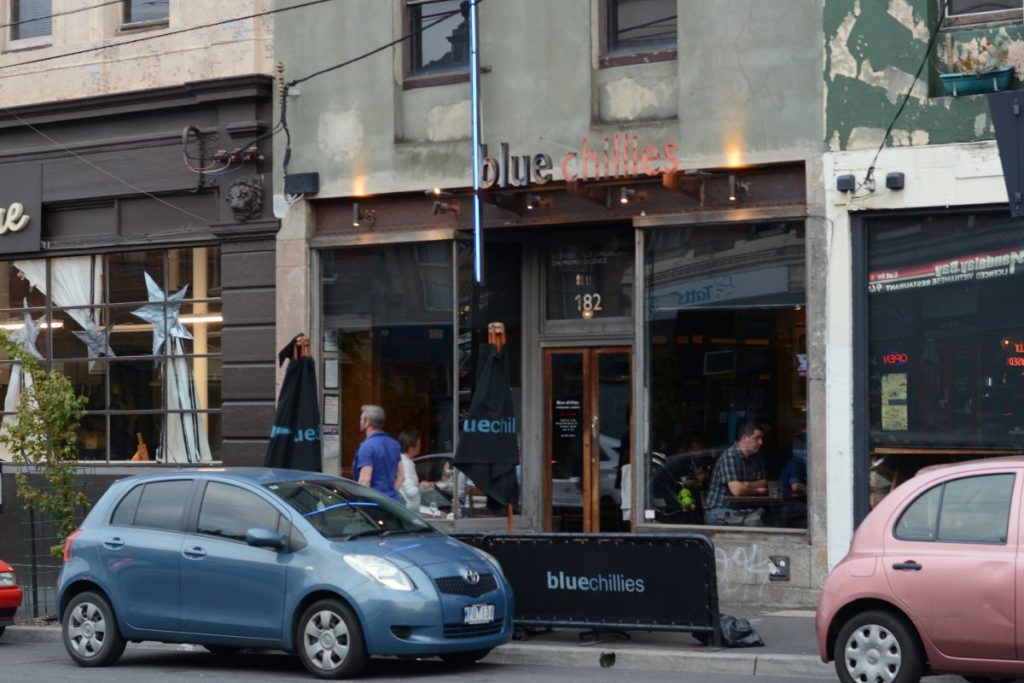 The term 'modern Malaysian' did make me a little skeptical initially, the only reason being very few restaurants can deliver a modern take on a classic cuisine successfully. But after reading a couple of my blogger friends' reviews of the place, I was ready to put it to the test.

Blue Chillies has been around for 16 years now. It is a small restaurant nestled comfortably amongst the vibrant food scene of Fitzroy. It is best to reserve ahead of time as it is a small space with diners many.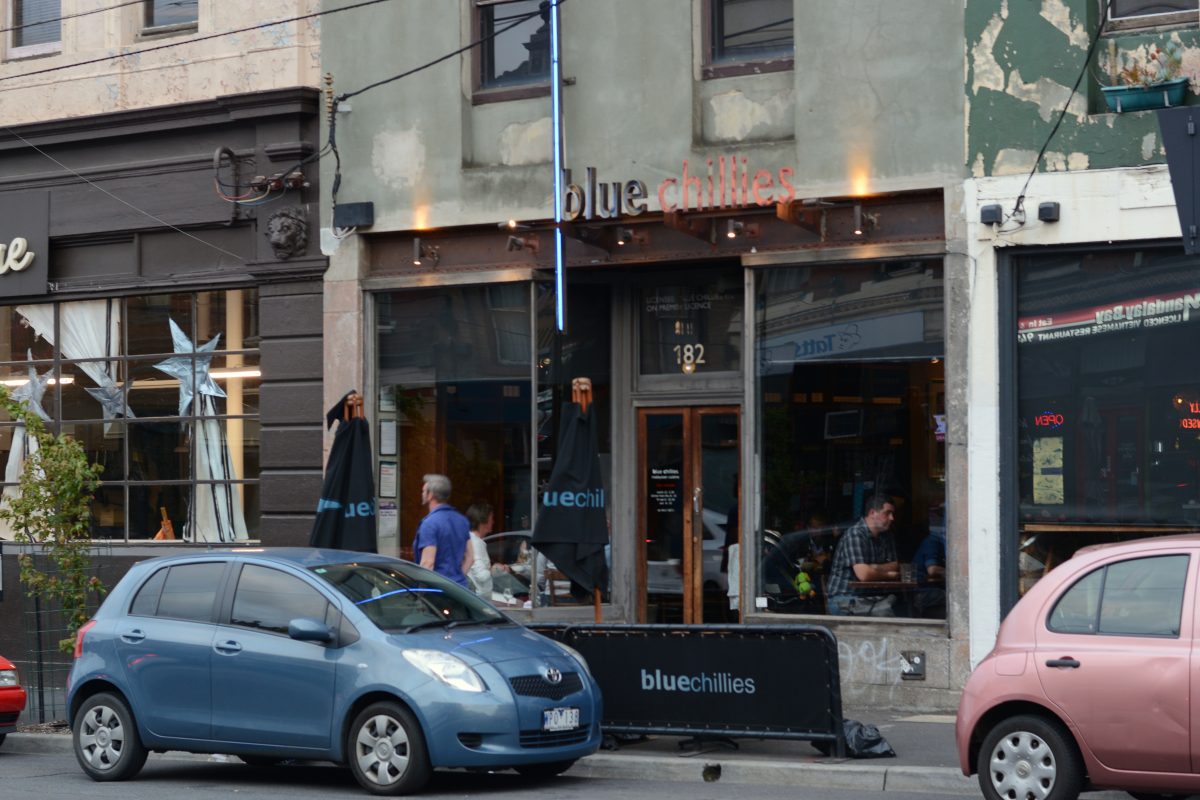 We had made a reservation for an early dinner last weekend. Walking in, you do notice that the space is cramped but you also do notice the warm, inviting ambience. We were warmly greeted at the door and seated immediately.

There was a distinct Oriental feel to the restaurant but with modern touches. Traditional bamboo and ceramic pots and pans sat alongside modern bottles of wines capturing the real essence of the place.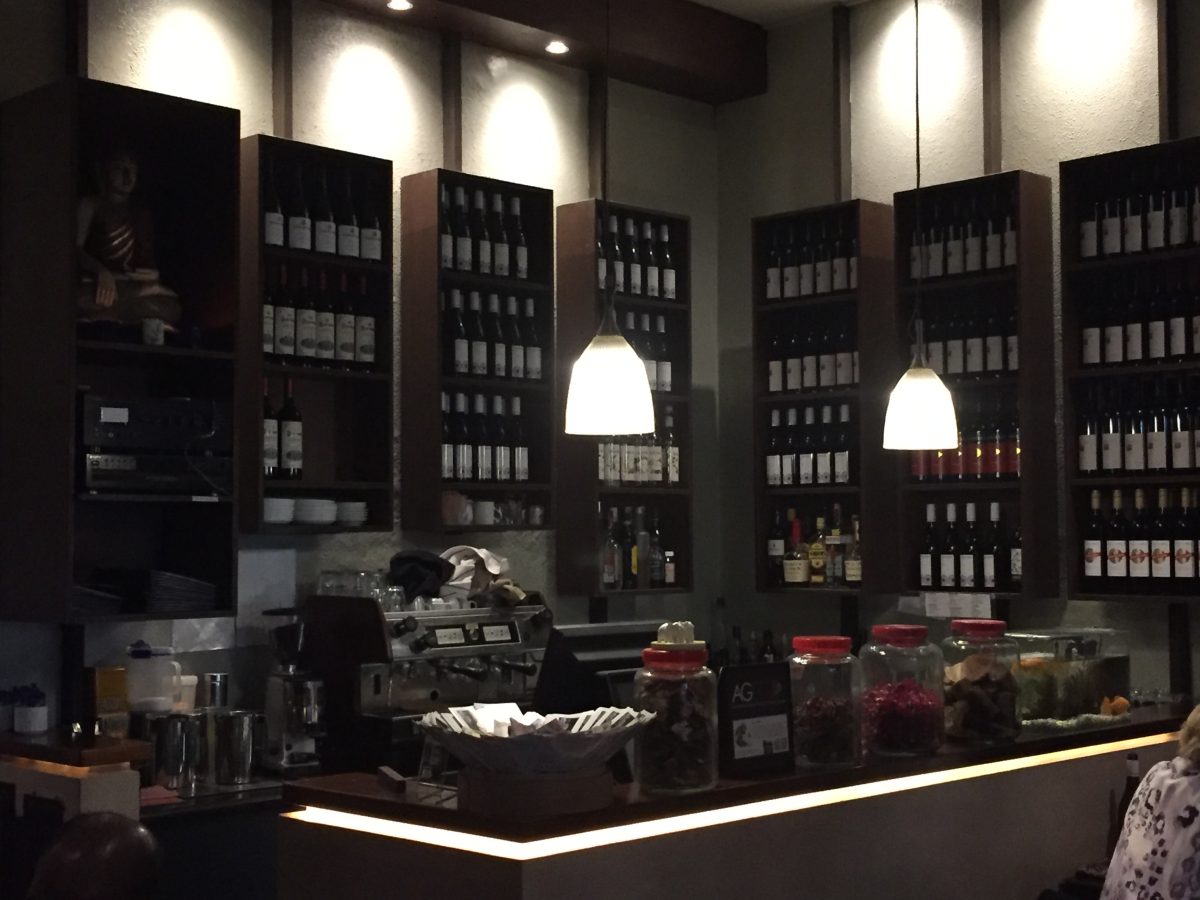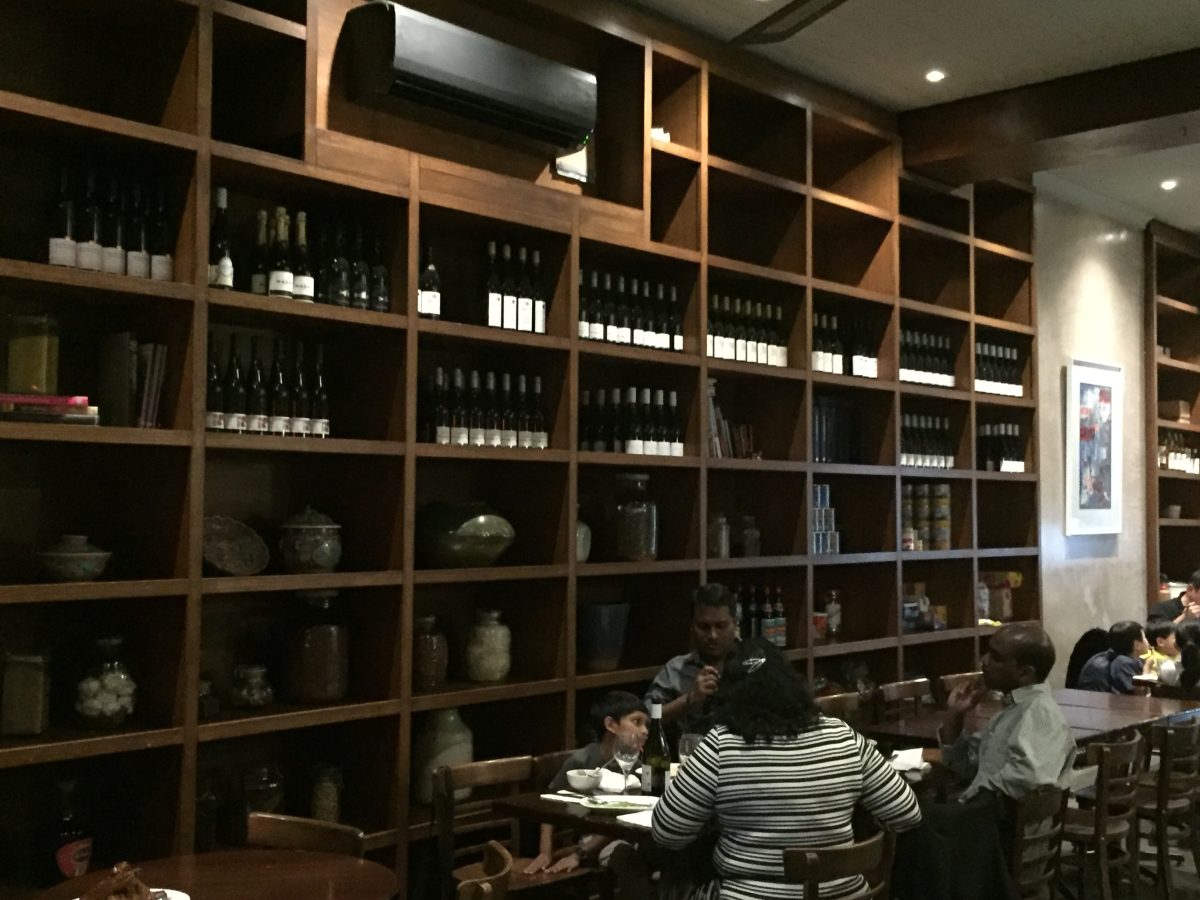 For drinks, we got lemon, lime bitters for the children and non-drinkers while the rest of us went for a bottle of 2009 The Individual Selection Bicheno Chardonnay (Tasmania), as suggested by the staff. A really refined, high quality Chardonnay which paired beautifully with the Asian flavours. Do not hesitate to ask for matching wines or suggestions at Blue Chillies; the staff are quite knowledgeable on the wine front.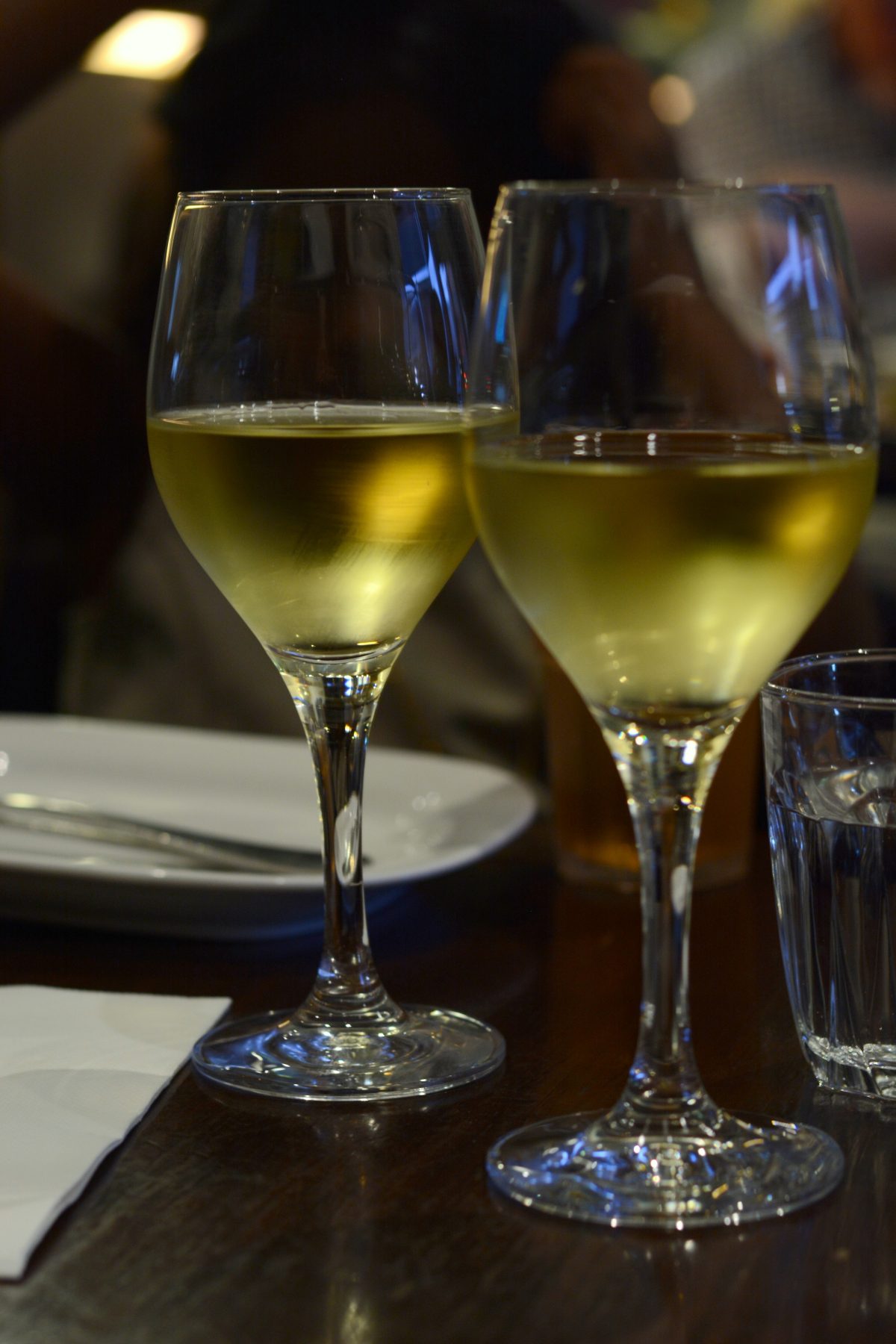 We started the meal with a Blue Chillies classic; Black pepper soft shell crab with ground peppercorn sauce and aromatic curry leaves. Utterly delicious especially if you like the texture of soft shell crabs. Crispy on the outside and sweet succulent crab meat inside with a sweet and spicy peppercorn sauce. A tad bit pricey dish as each serve is just one crab cut into half. So if there are many people at the table, you might need to order accordingly.

(Kindly excuse the bad quality pics; the food was way more interesting than taking the perfect shot!)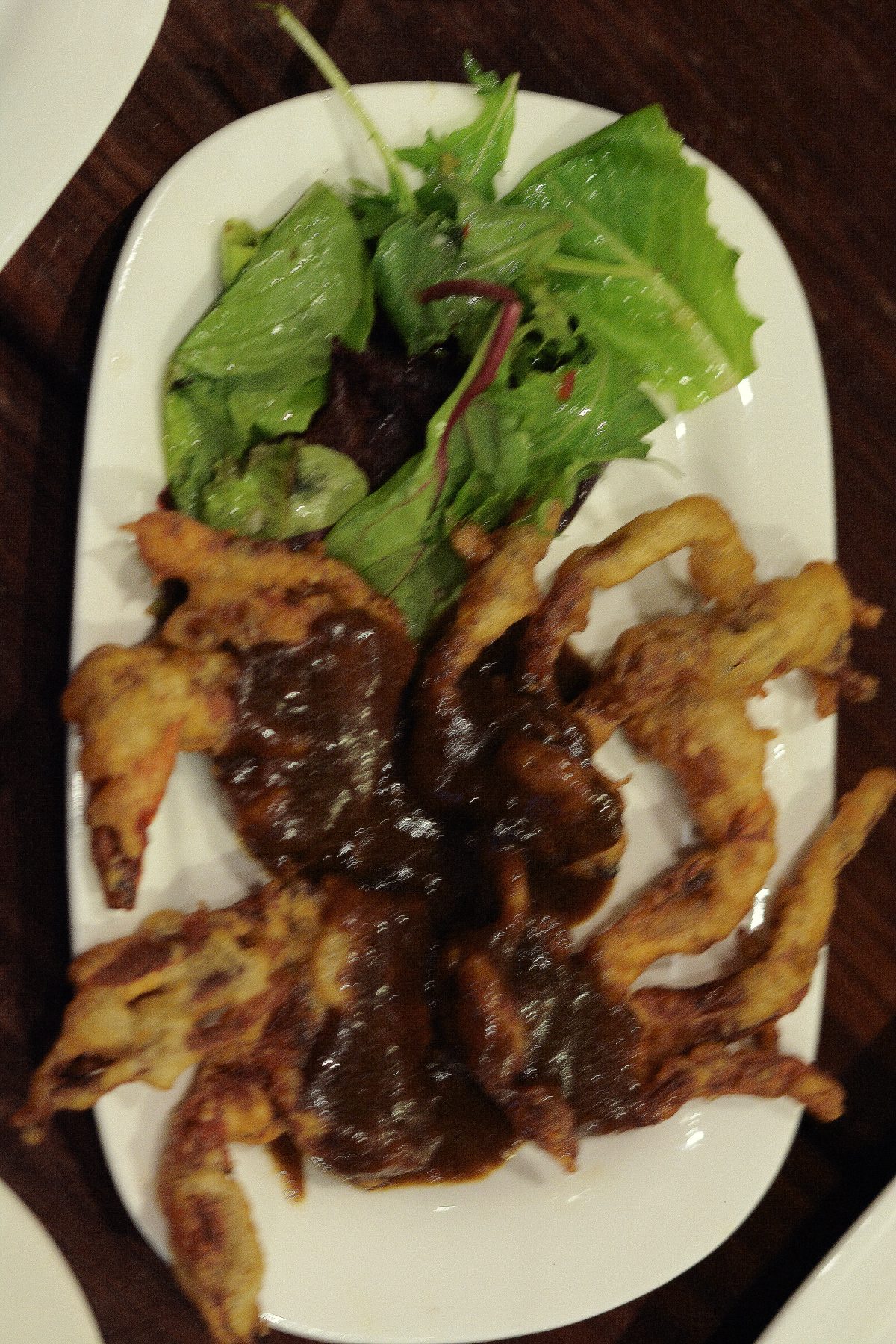 The second starter we ordered at Blue Chillies was Ikan Bilis or crispy fried whitebait tossed in a spicy sambal of onions, garlic and chillies. A dish that strongly reminded me of this traditional Kerala dry shrimp preparation. It was totally delicious and a winner with all of us. Spicy, tangy, sour, sweet…all Asian flavours intermingled on a plate. We loved it so much that we ordered a second plate of this one. Totally recommended for the fish and sambal lovers.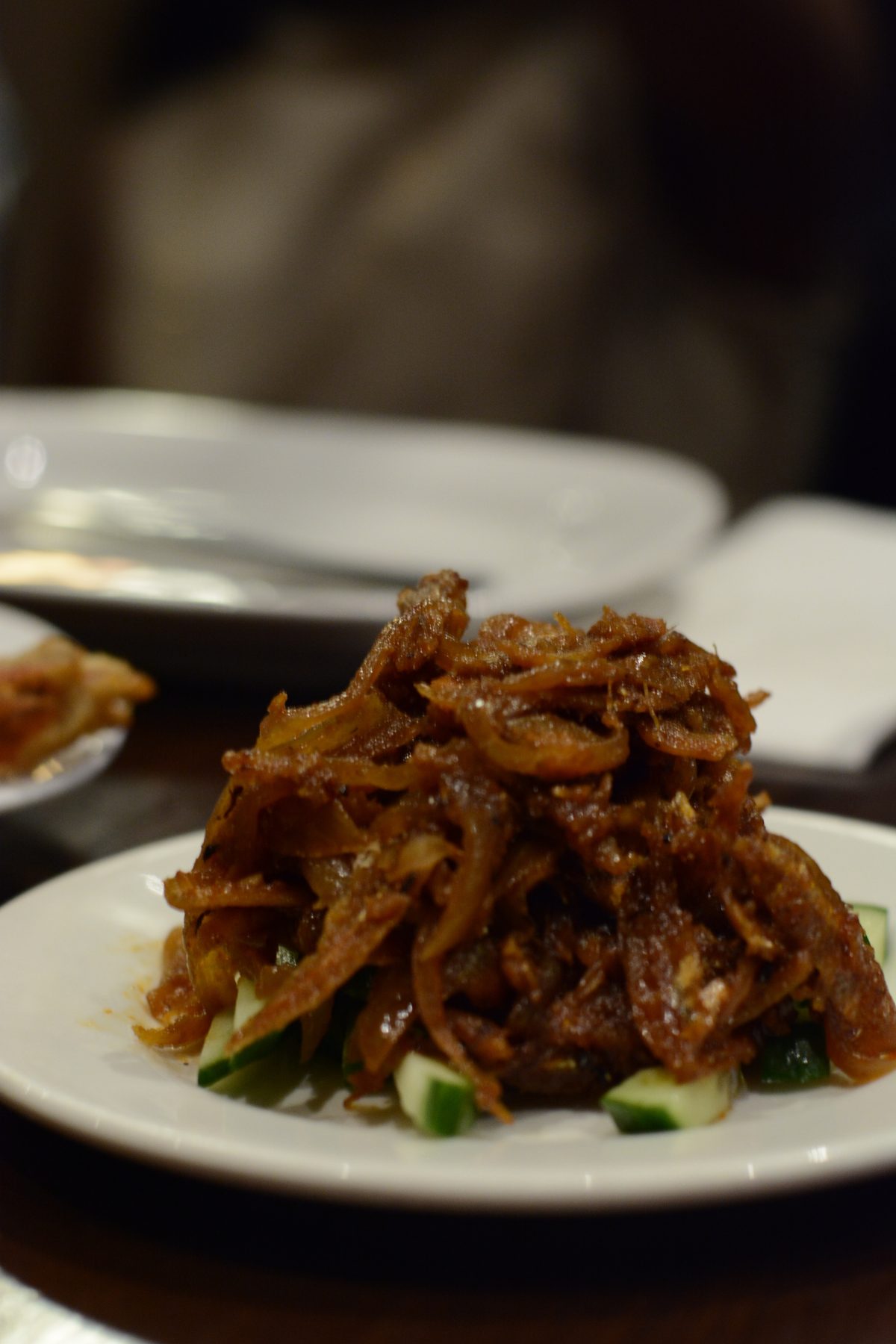 The third starter was from the daily specials menu – fried chicken wings flavoured with pandan leaves. Crispy, crunchy chicken wings with that aromatic pandan flavour, again a winner. Do check out the daily specials board or make sure to ask the staff.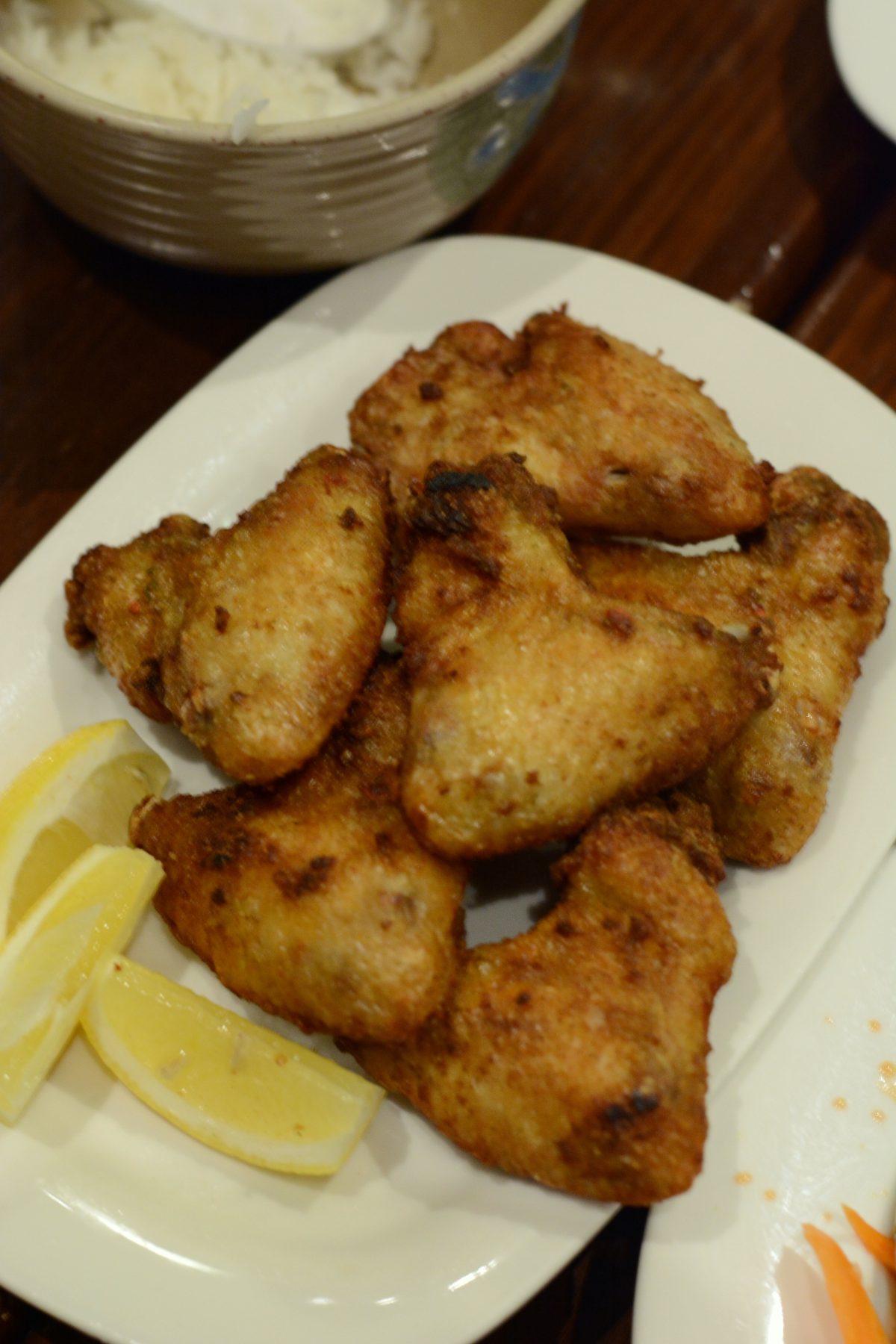 For mains, we began with Crispy chicken with star anise, Sichuan peppers and cinnamon drizzled with a homemade plum sauce. I was a bit skeptical about the flavours but the crispy, mildly spiced chicken worked so beautifully with the intense and highly flavourful plum sauce. Not so sweet but rich and sticky coating the chicken pieces so lovingly. Awesome dish….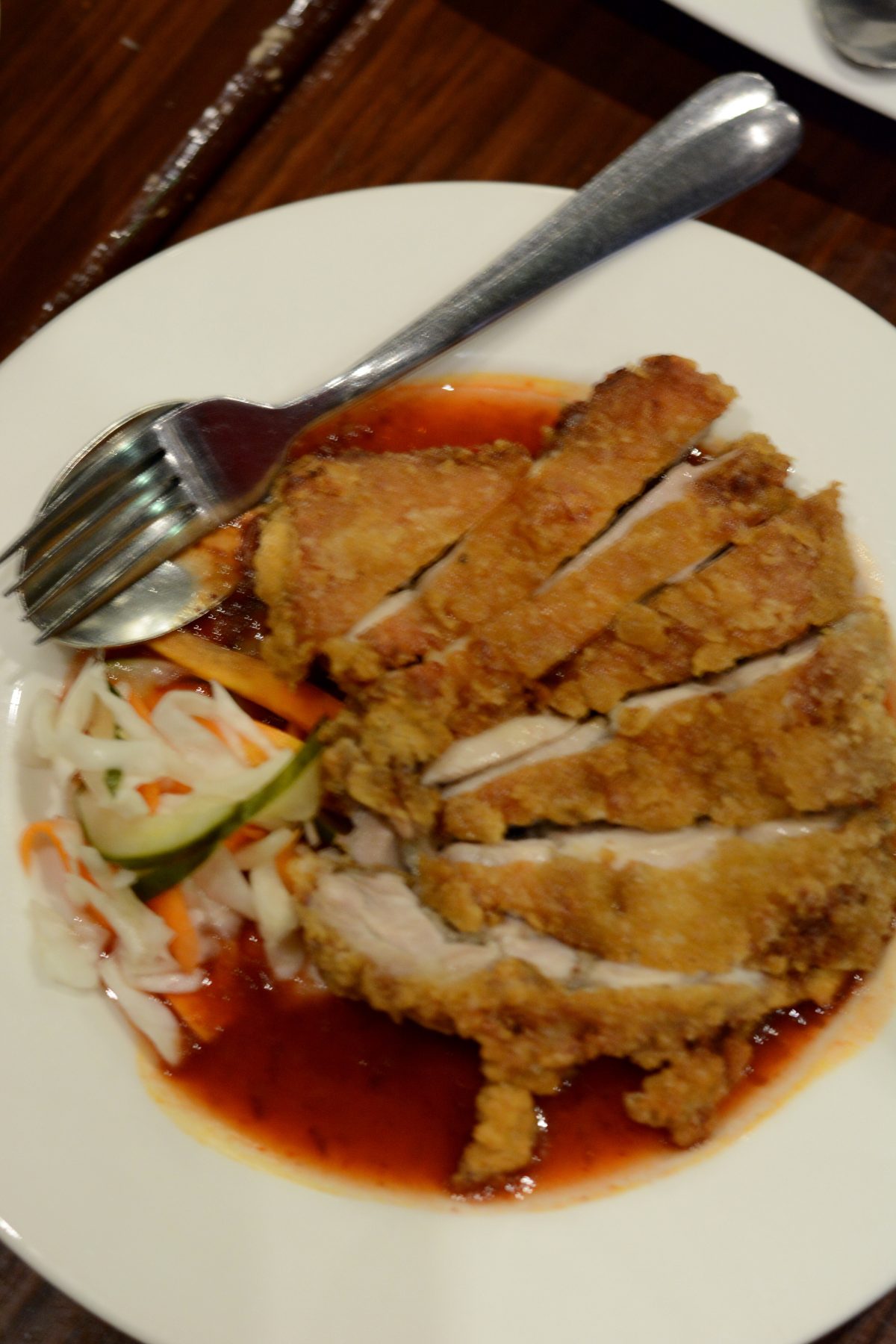 Next dish was another Blue Chillies classic – Thrice cooked duck served with a wild ginger flower, lemongrass, chilli and lime juice sauce. Absolutely divine! The duck was cooked to perfection, melt in your mouth and deliciously accompanied with the aromatic and flavourful sauce. Again totally recommended!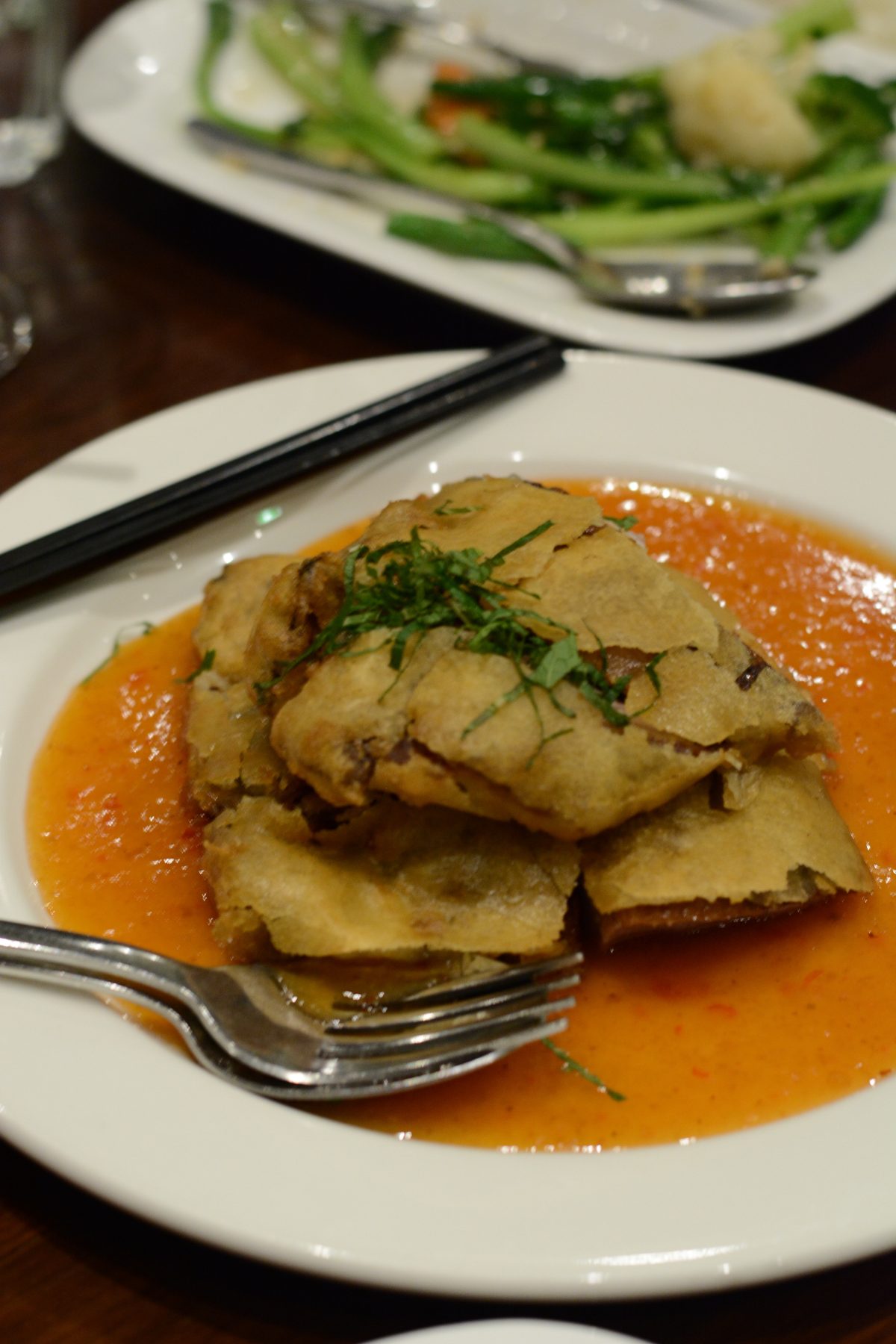 We also got curry lamb, a traditional Malaysian curry which delivers exactly how it is meant to be. Succulent meat in a spicy, delicious curry paired with steamed rice. This one is a must try for the curry lovers and those who are looking for a true taste of Malaysia.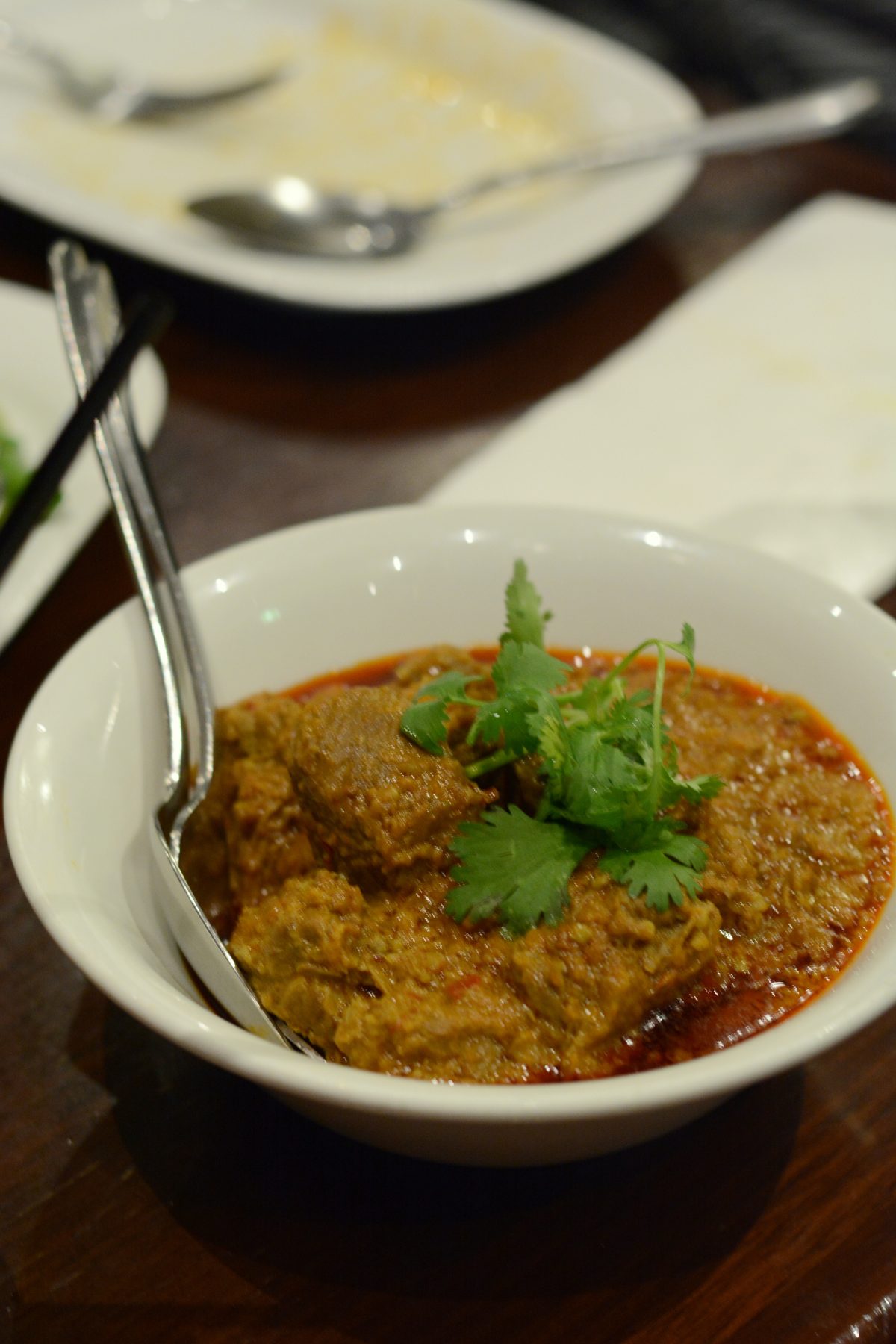 And of course we need a side of veggies which was taken care of at Blue Chillies with this delightfully crunchy assorted vegetables stir fried with garlic. A vibrant selection of veggies, stir fried with garlic; crispy and delicious.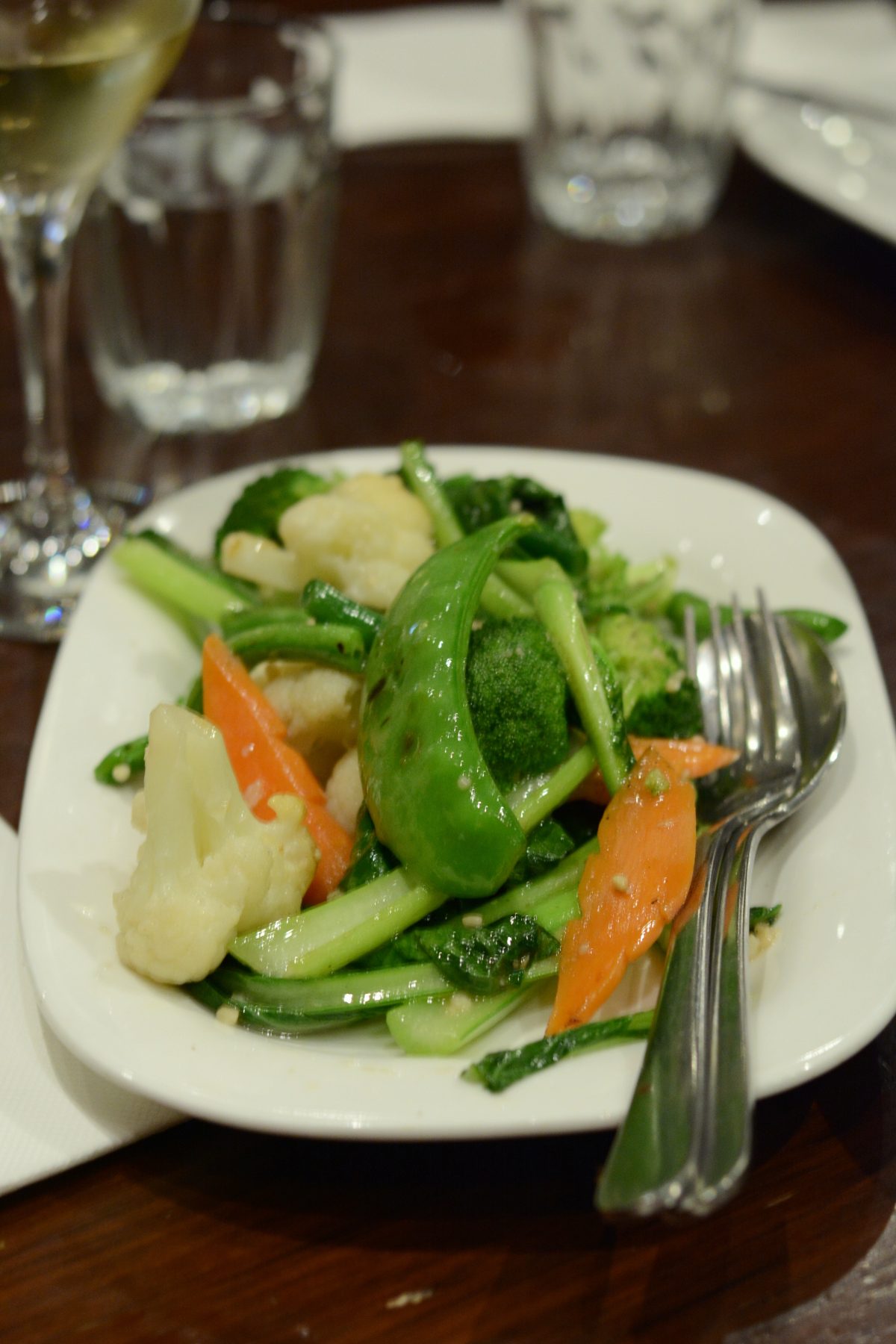 As always, left with no space to try out dessert and we promised the staff that we will be back to try out the desserts too which I have heard are real good.

Overall, Blue Chillies is a real treat for those who are looking for delicious Malaysian food with a modern touch. There was nothing much to fault with any of the dishes that we had. As mentioned, a tad bit pricey but situated in Fitzroy and serving high quality food, you can't expect cheaper prices. And Blue Chillies is definitely not your neighbourhood Asian takeaway.

Blue Chillies
182 Brunswick Street
Melbourne, Victoria




Disclaimer – Not a sponsored post; all the food and drinks were paid for by me.