Every month, I team up with a couple of my girlfriends for a bit of 'our' time minus the hubbies and kids. A couple of hours that we spent over good food experiences, chatting, venting, giggling…basically having a great time re-fuelling ourselves for the daily grind before we meet again the following month.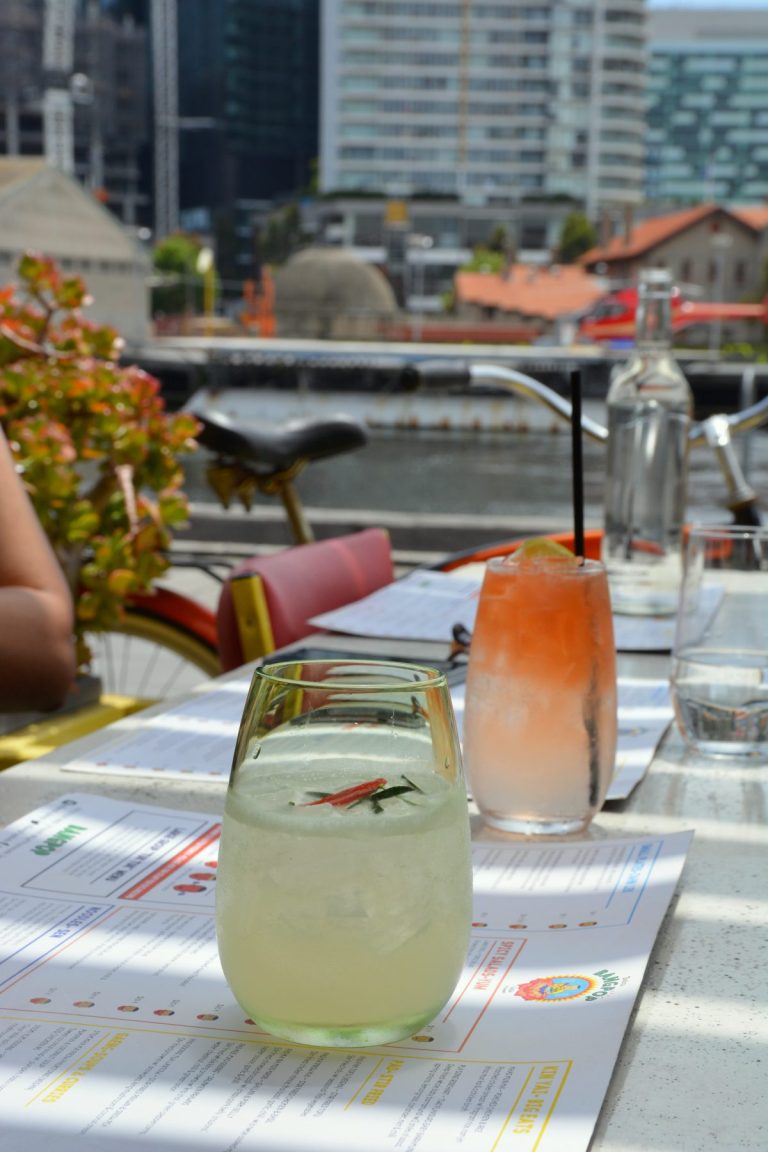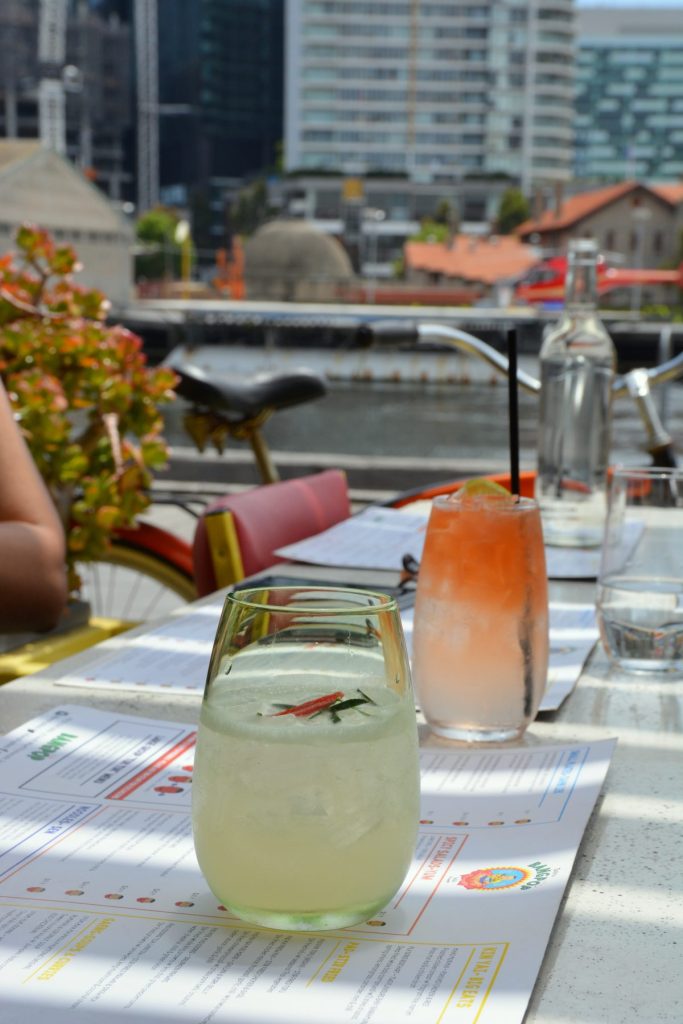 And this month, we decided to check out Bang Pop on South Wharf, a restaurant specializing in Thai hawker style food and with a breathtaking view of the Yarra. The perfect spot for a summer lunch!

The location is just perfect and you have a great outdoor space to soak in the view. It is best to make reservations ahead, especially if you want the outdoor seats. Colourful, vintage bicycles line the entrance and the whole restaurant has a colourful, vibrant contemporary edge with a warehouse setting.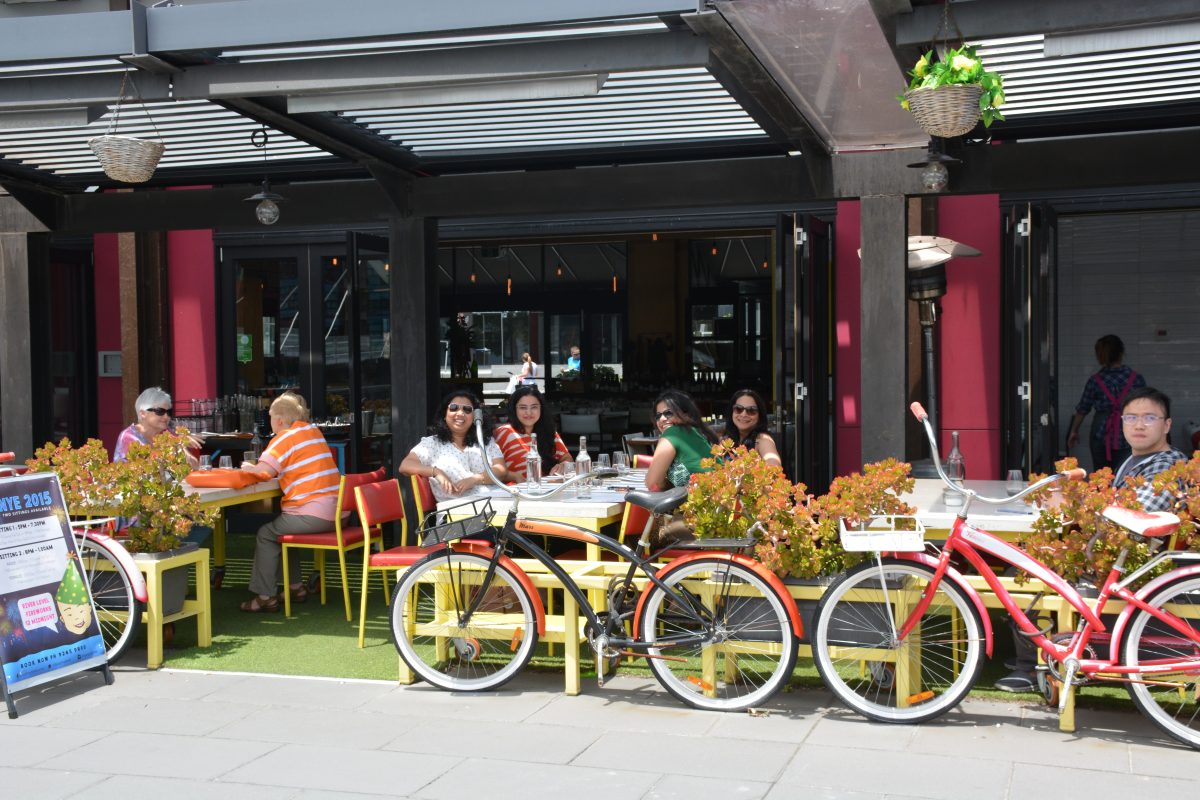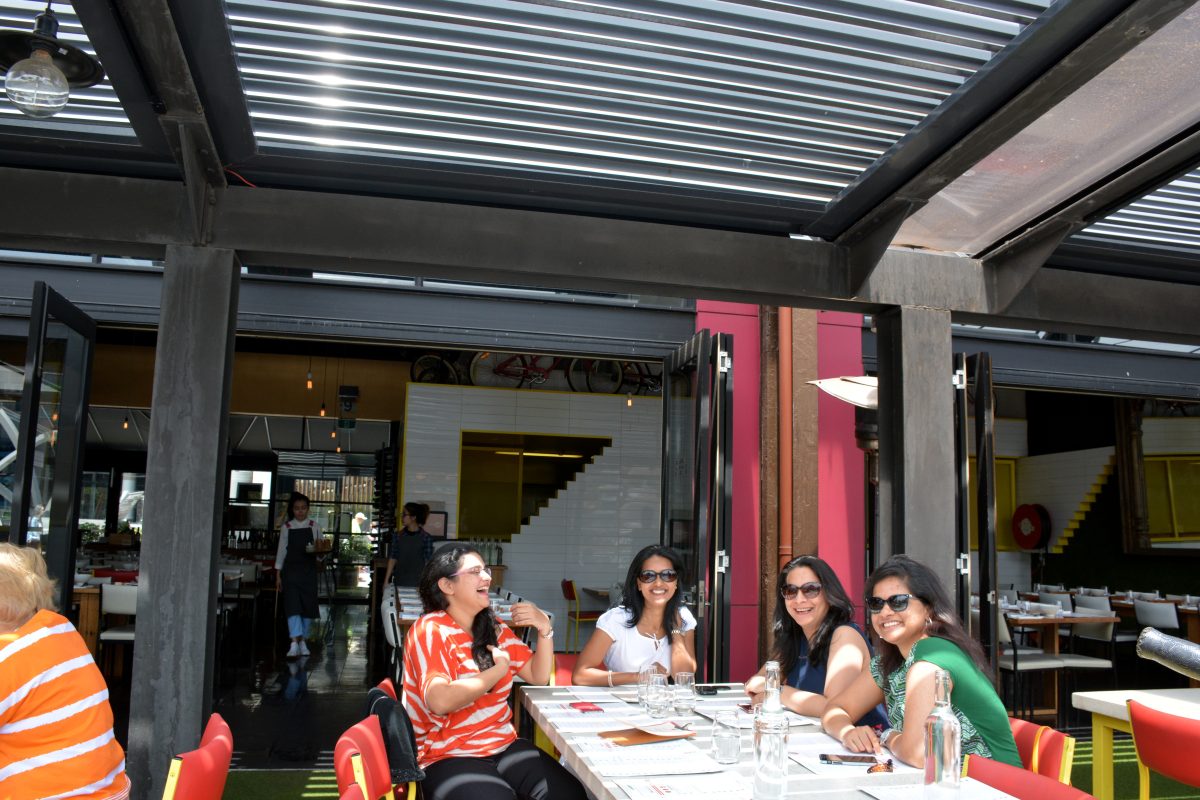 As soon as we arrived at Bang Pop, the staff greeted and guided us to our table. The drinks and food menu were bought out swiftly. Lemon lime bitters seemed to be the beverage of choice among the ladies but I wouldn't just settle for that, would I? Especially when there is a Thai inspired cocktail on the menu.
So I had the Tom Yam Siam, a delicious and cool blend of Absolut vodka, lychee, fresh lime, red chili (yes!) and kaffir lime leaves. Delicious, as I already mentioned, but also perfect with the food and weather.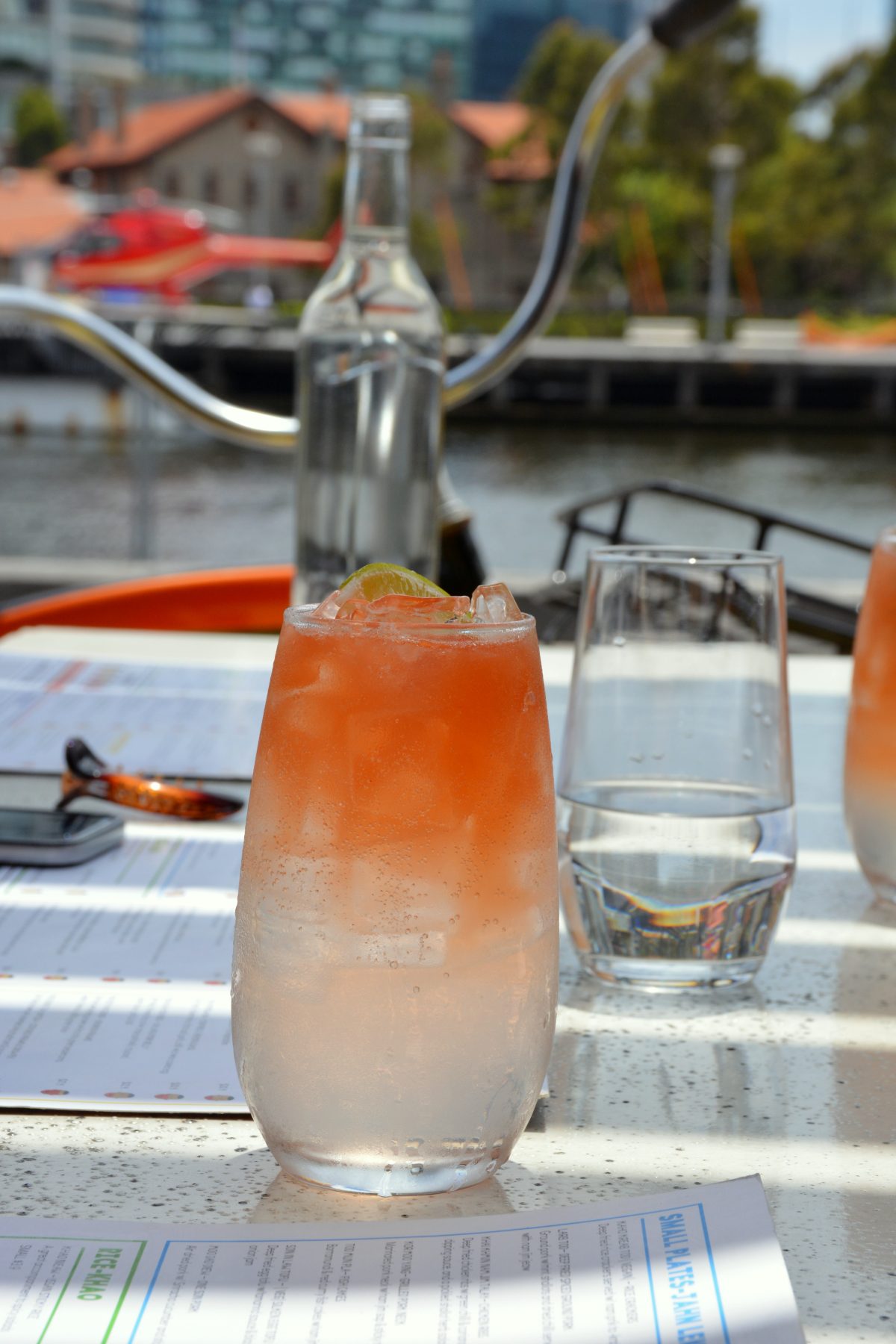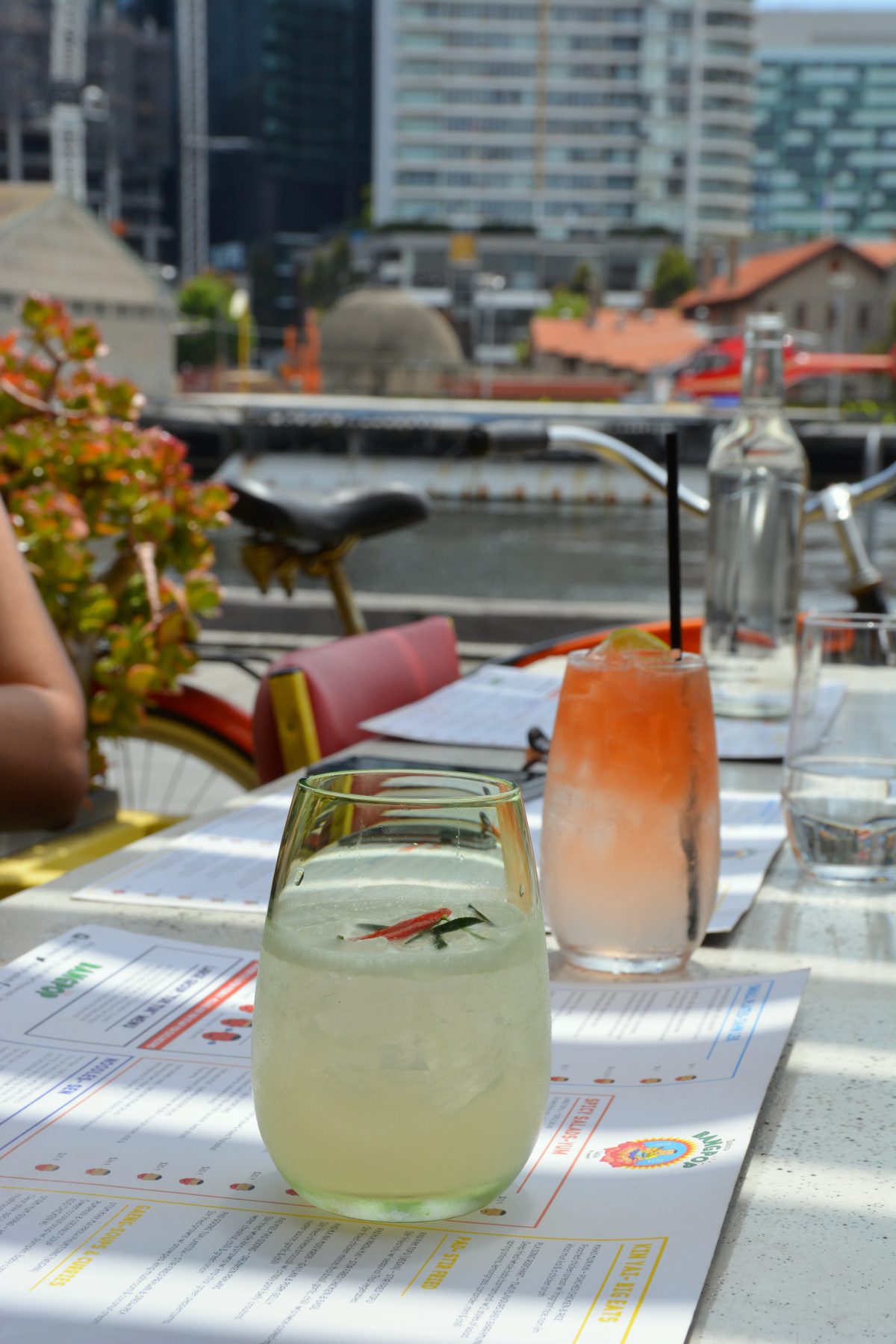 The cuisine at Bang Pop is a contemporary spin on traditional Thai hawker style dishes.

For starters, we began with Tod Mun Pla or Thai style fish cakes. Absolutely delicious and perfectly cooked barramundi cakes spiced with red curry paste paired beautifully with nam jim pla grop (dipping sauce). Definitely recommended!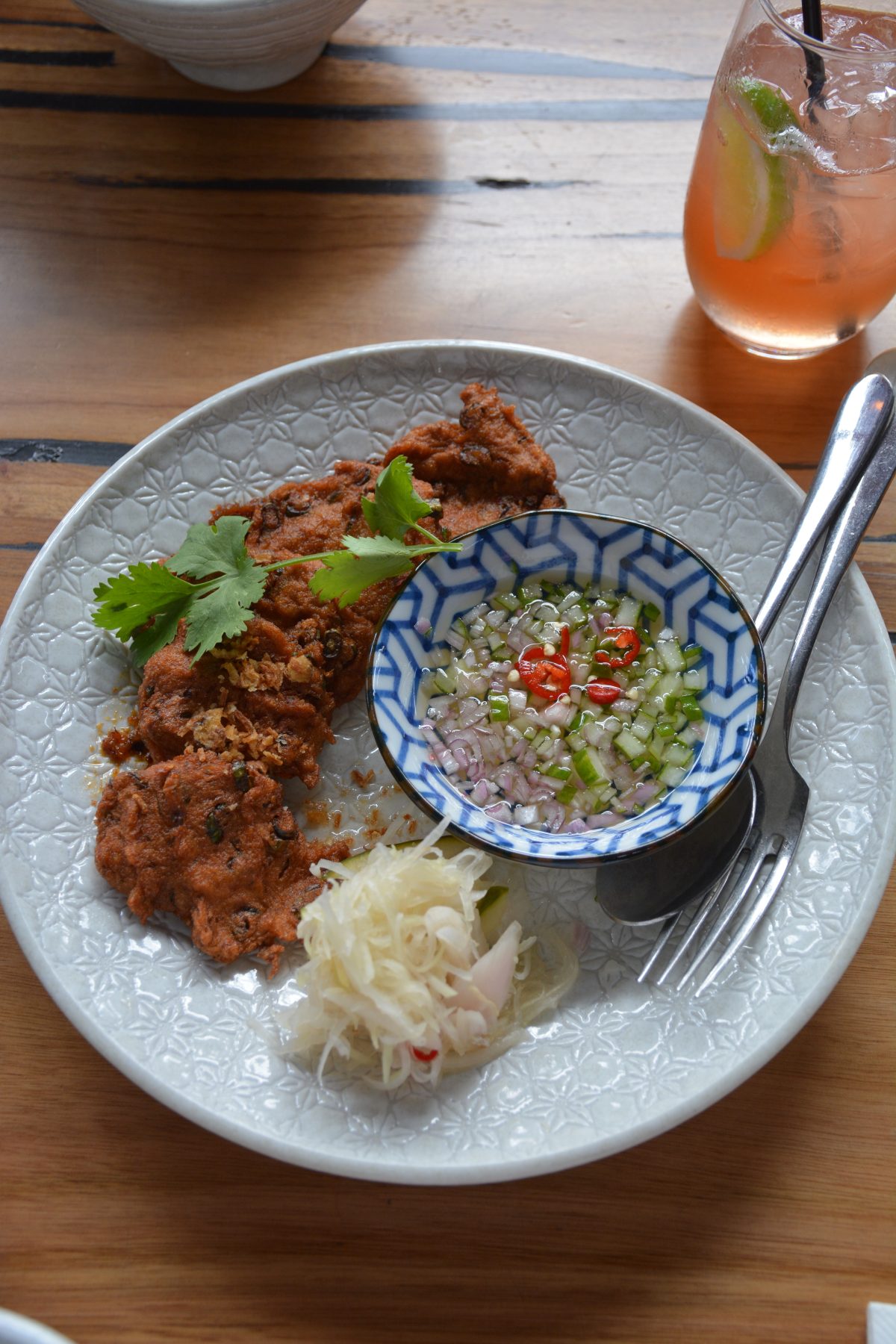 We also got Larb Kai which is a poached and then ground chicken salad spiced with shallots, mint, roasted rice and chillies. Not at all spicy (though the menu states so); in fact it was light and refreshing but packed with loads of flavour.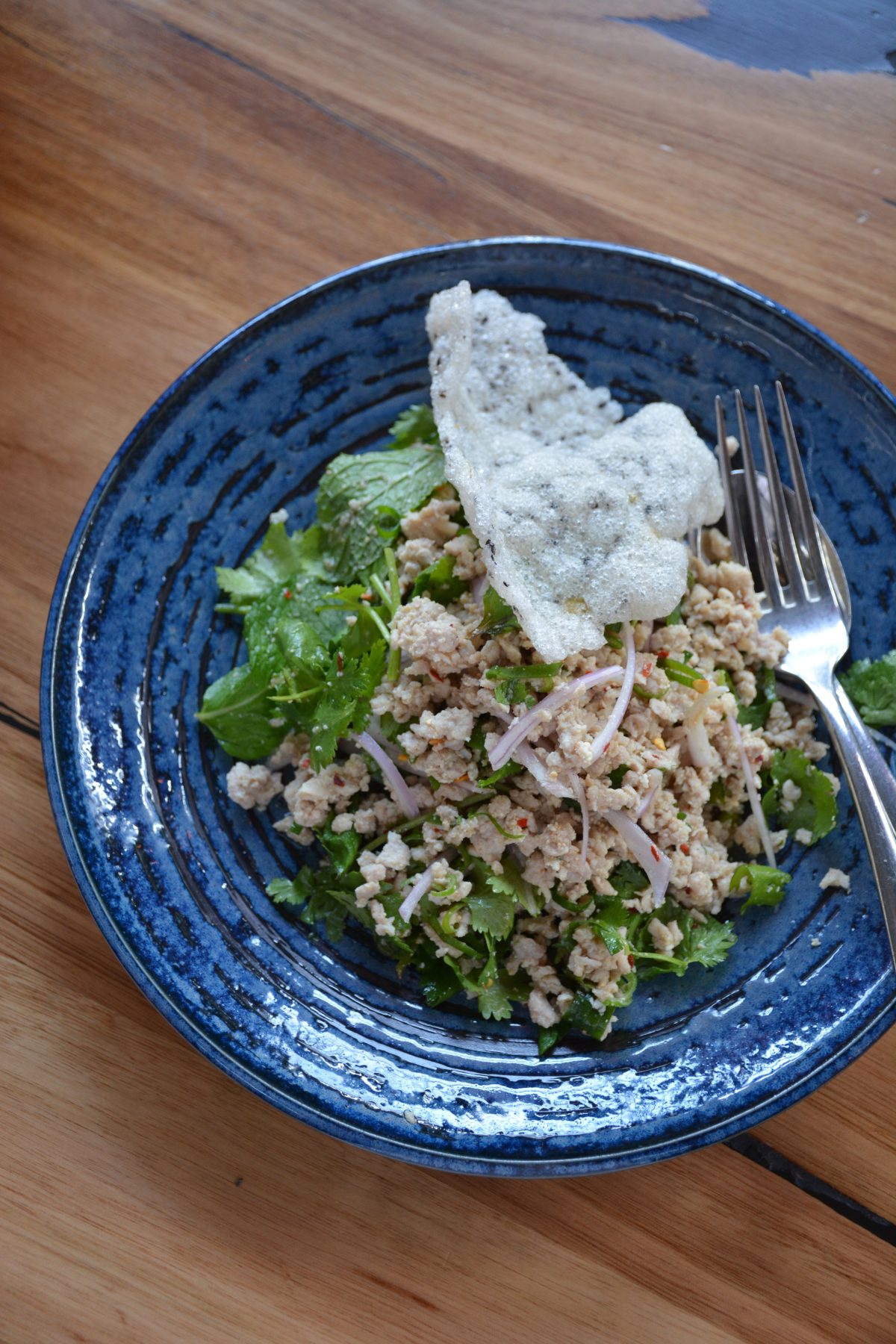 The quantities are generous so sharing is recommended and a great way to sample many dishes. With a table full of Pad Thai fans, we had to give it a go. So we ordered two bowls of Pad Thai, a chicken and a vegetarian version. The noodles were perfectly cooked and stir fried with the sauces and finally topped with tofu, garlic chives, bean sprouts, shrimps, peanuts, chillies and crisp shallots. Absolutely delicious.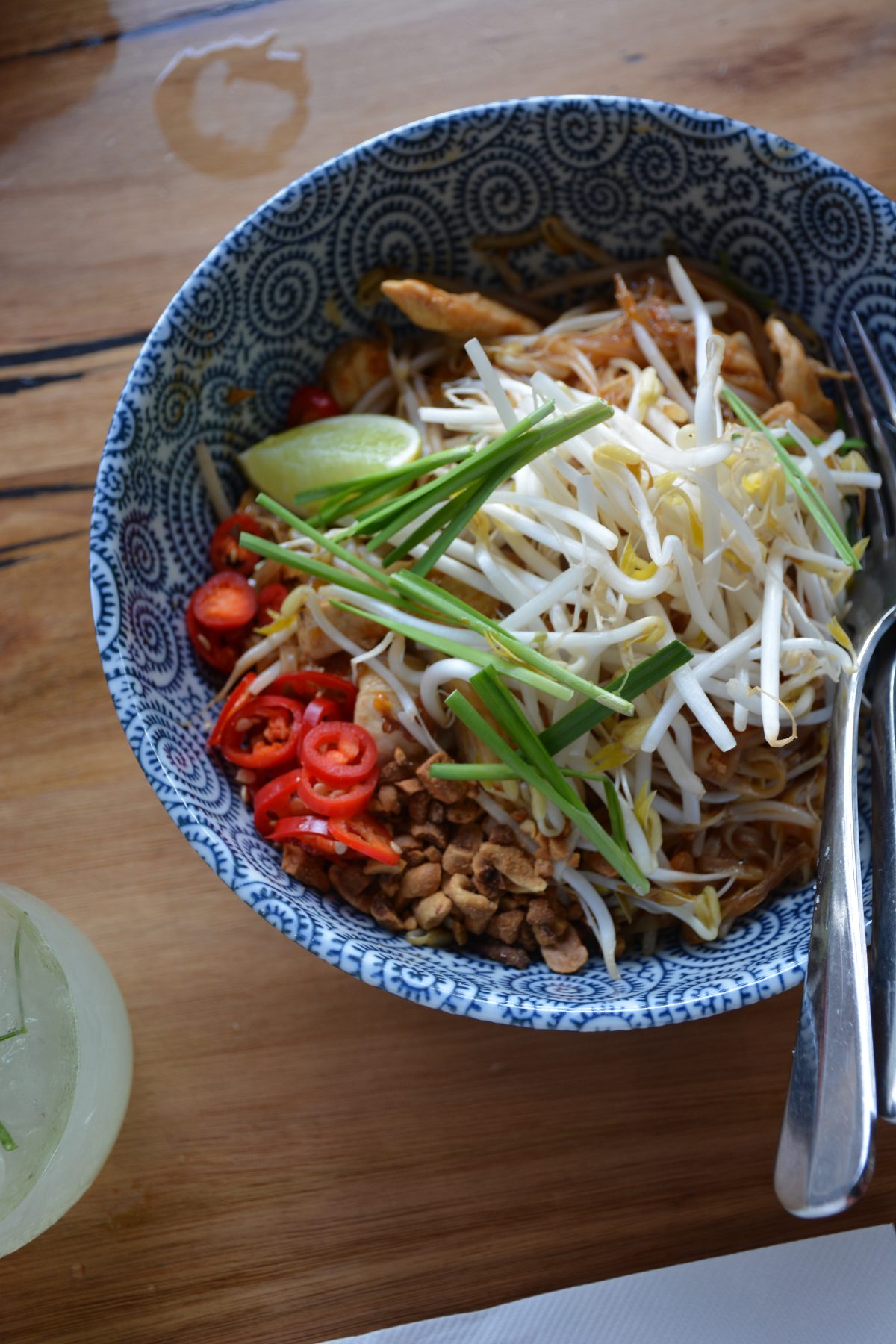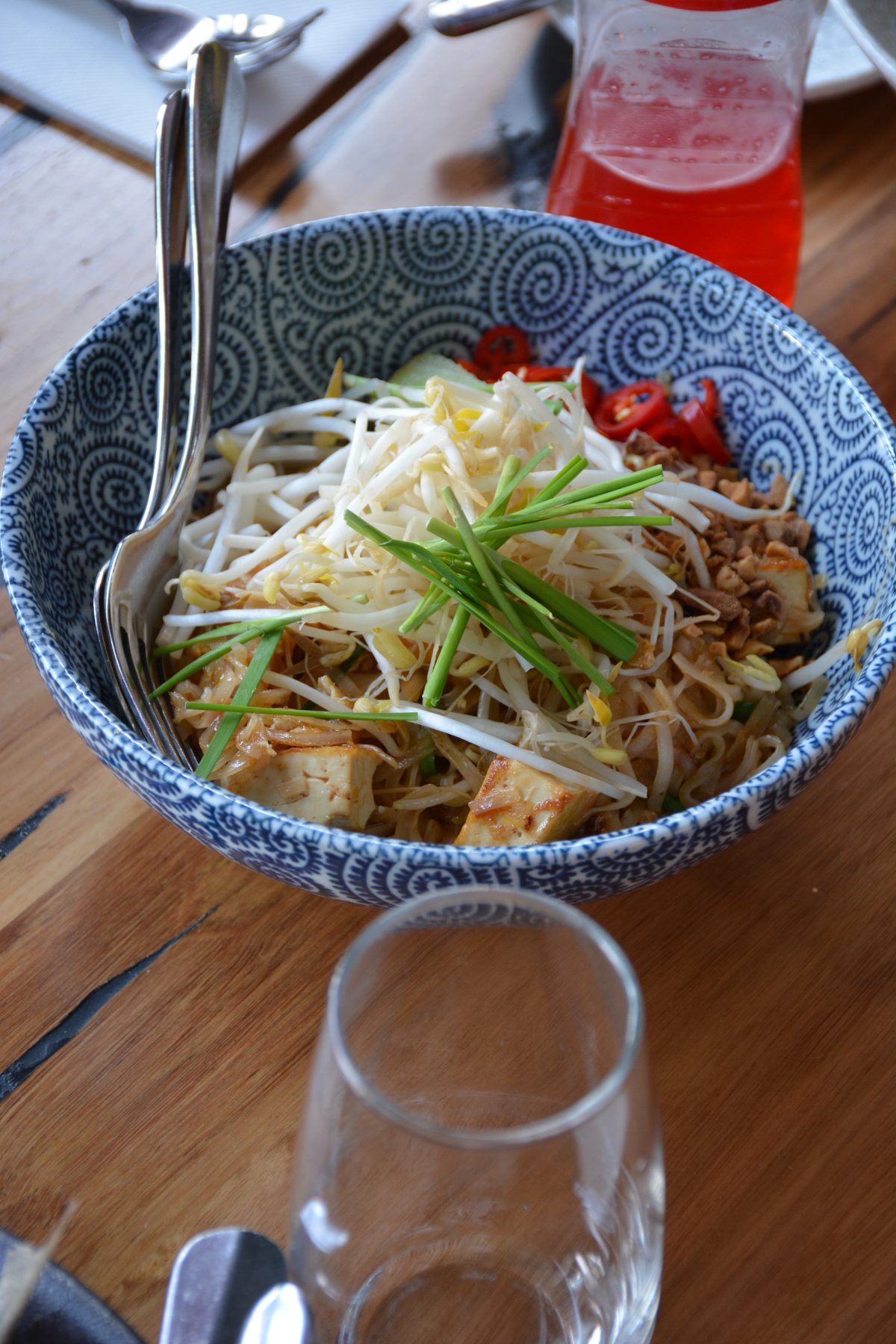 The next dish to arrive at Bang Pop was the Gaeng Daeng Phed or Red duck curry. I am an absolute fan of red curries and this one was really good though not the best I have had. The duck was absolutely spot on, so tender and juicy but I would have loved the red curry to have more punch, more flavour. It was good but not the best but I would happily buy it again for the duck.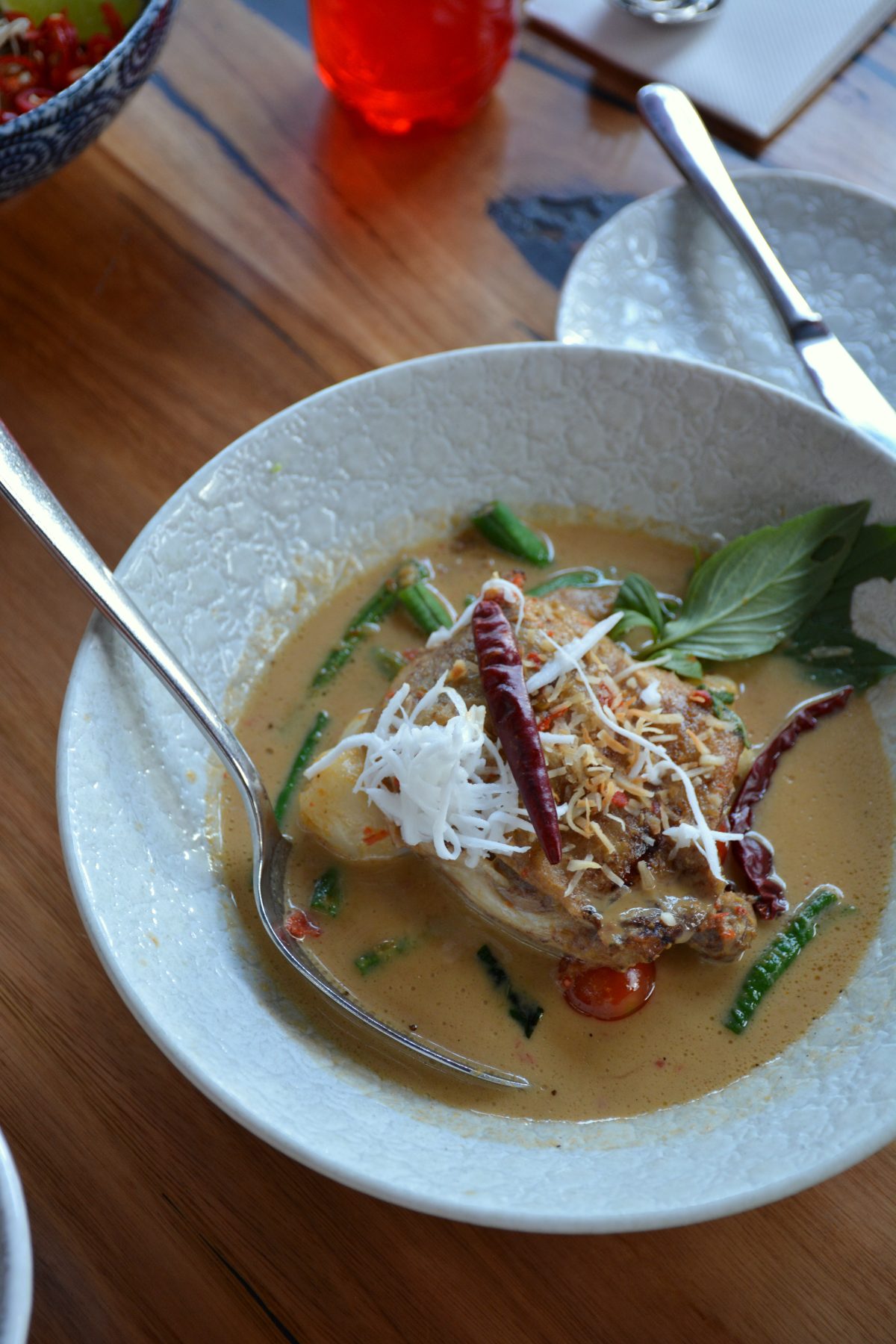 The final dish made a grand entry and created a bit of a stir at the table. Pla Song Rodchart or a deep fried whole baby barramundi with two different salads, lemongrass, chilli, coriander, mint and spring onions. I loved it but I am not sure if everyone else at the table would agree on this and I did notice that I seemed to eat most of it. Well, the flavours were distinctly Thai but if you are not used to having seafood this way, the sight of a whole fried fish with its mouth gaping might put you off. But for a seafood lover like me, it was culinary bliss. I loved the crispy bits of fish with the punchy, vibrant and refreshing salads especially the one with green apple in it.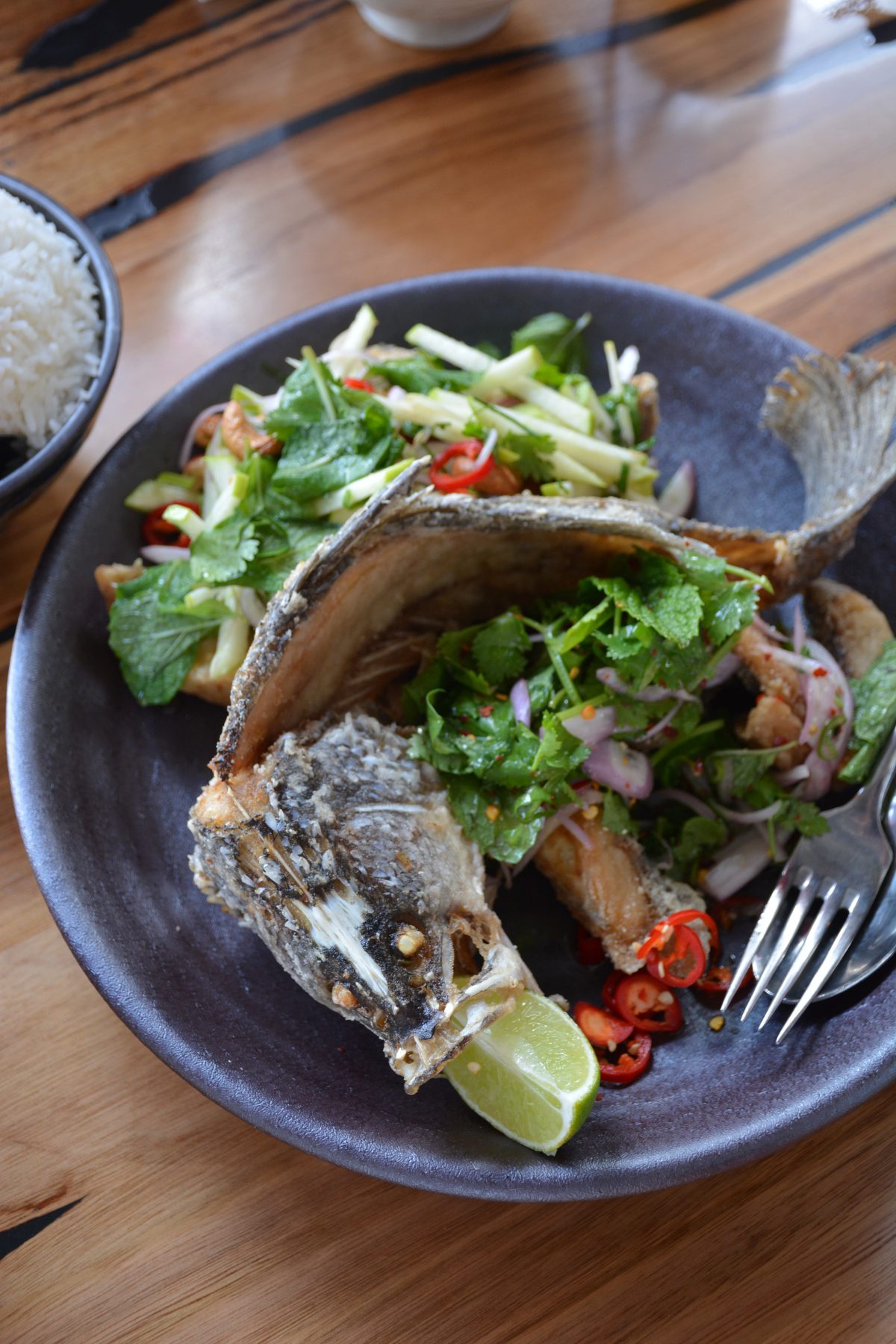 Overall, a great experience if you are looking for good Thai food with an amazing view to accompany.

BangPop
35 South Wharf Promenade
South Wharf
Melbourne, Victoria 3006

Disclaimer – Not a sponsored post; all the food and drinks were paid for by me and my friends.