Why not one last recipe before 2016 arrives, especially when we love seafood so much!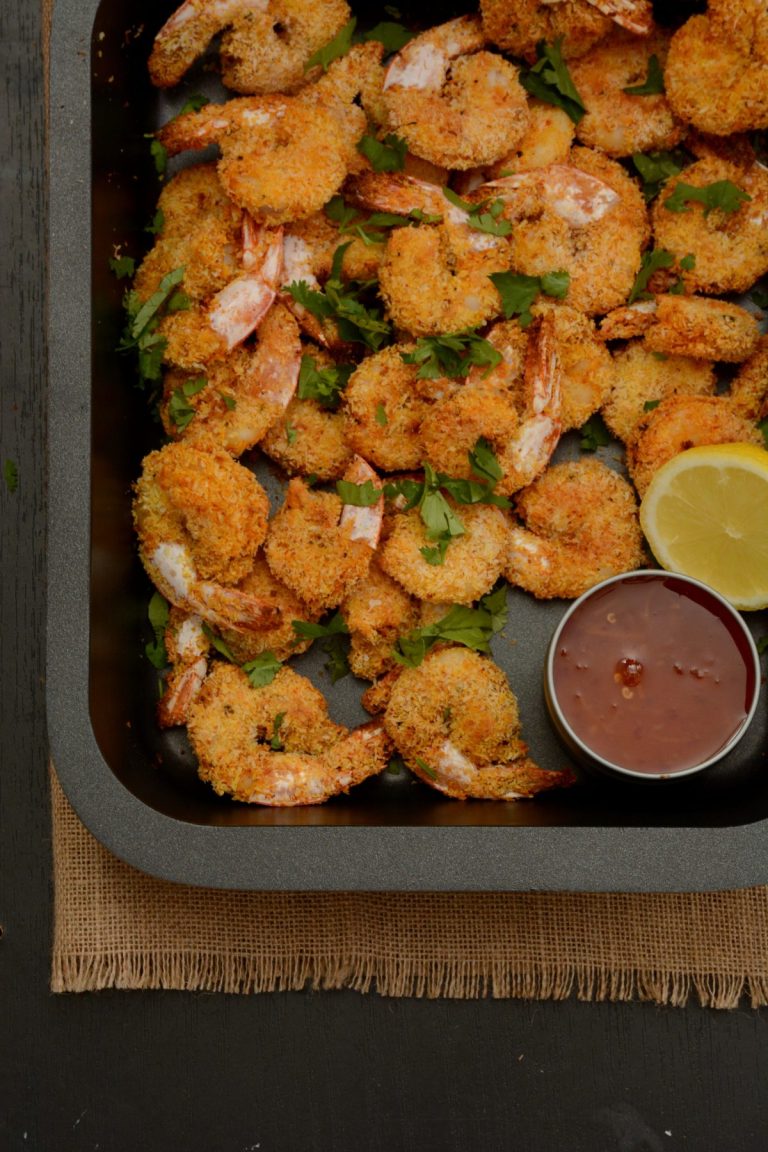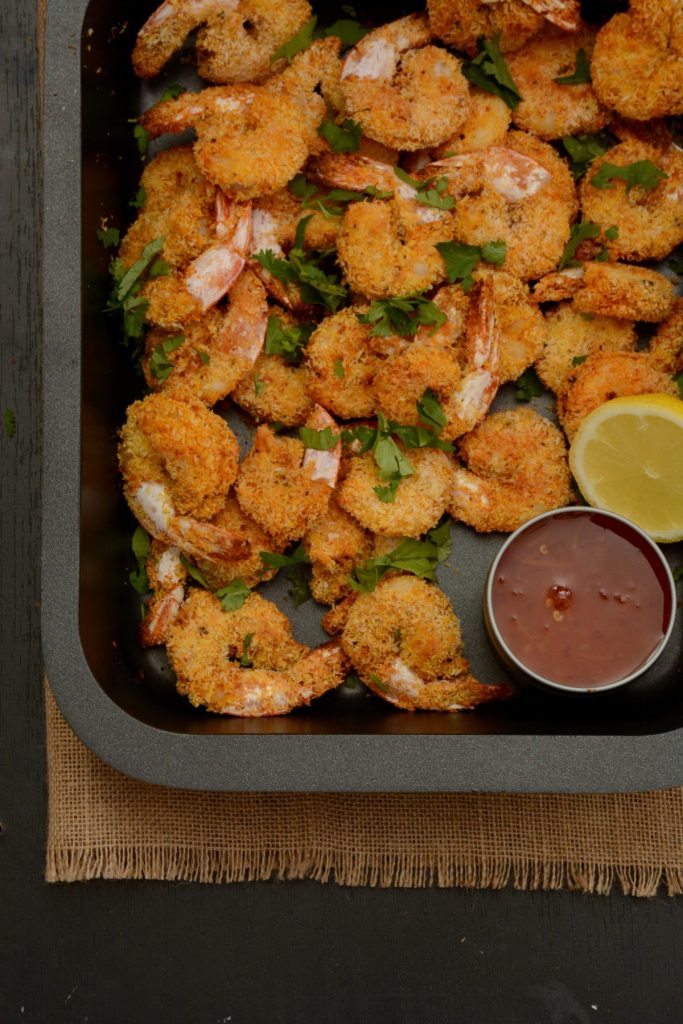 Prawns are indispensable for our summer parties, and one of our most favourite foods to throw on the barbie. But today we are having crunchy, crumbed prawns with a difference. Bye to breadcrumbs and welcome to desiccated coconut to crumb these beauties.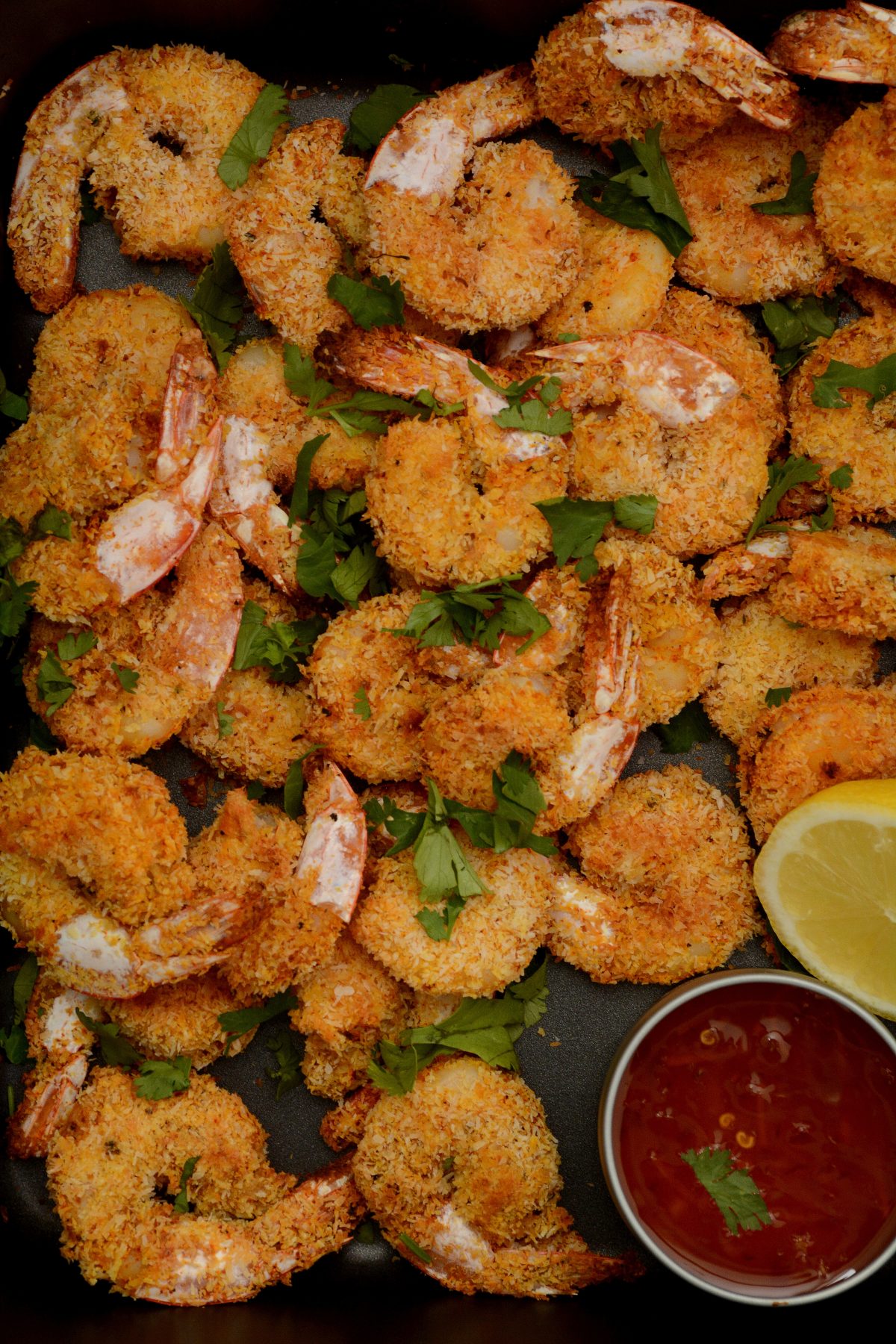 I made a batch of these crumbed prawns for a small get-together at home and everyone loved it, especially the kids. And ofcourse spices are integral to any recipe of mine, so I used a basic marinade for the prawns which boosts the flavour quotient. Not much of heat, but definitely more flavour.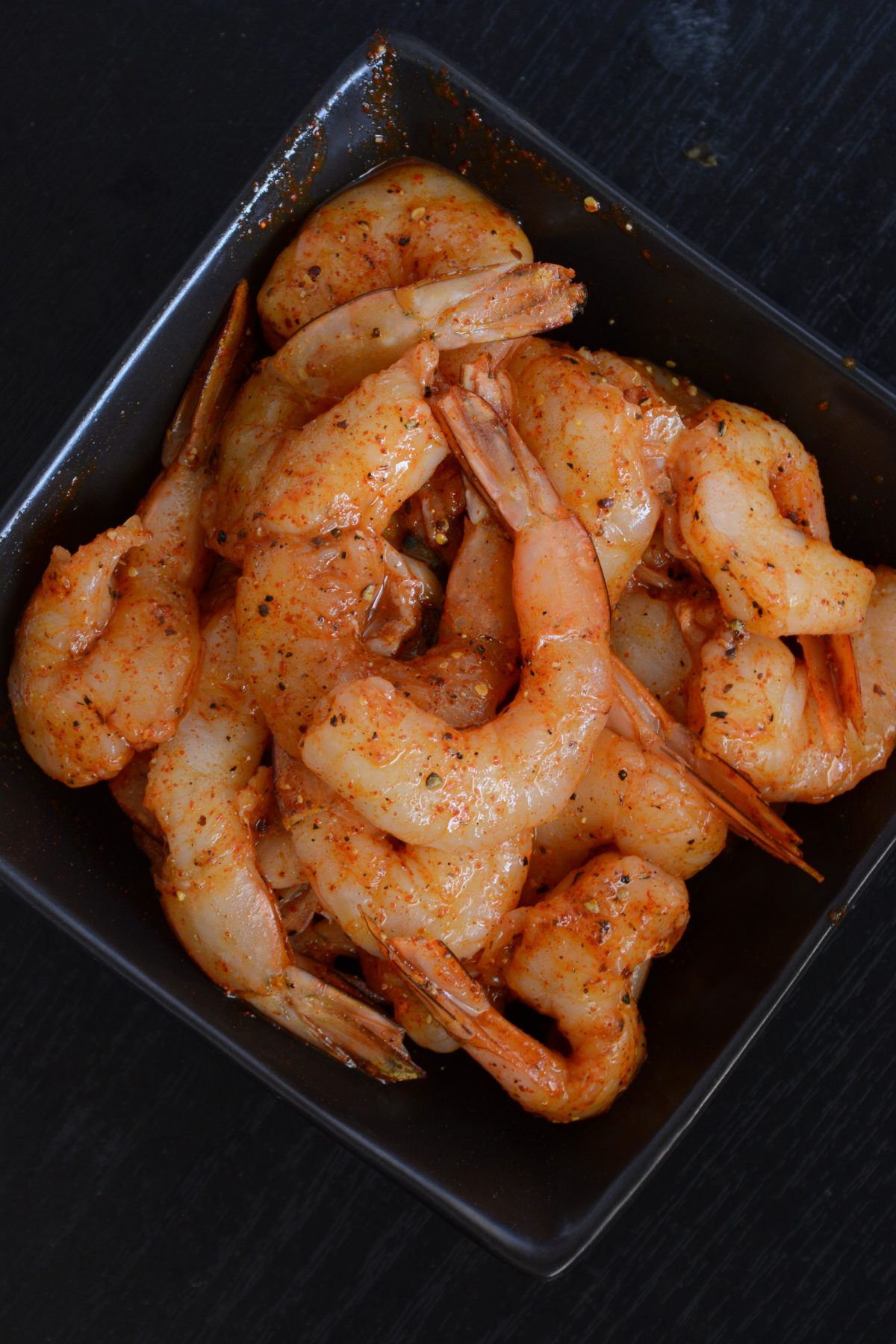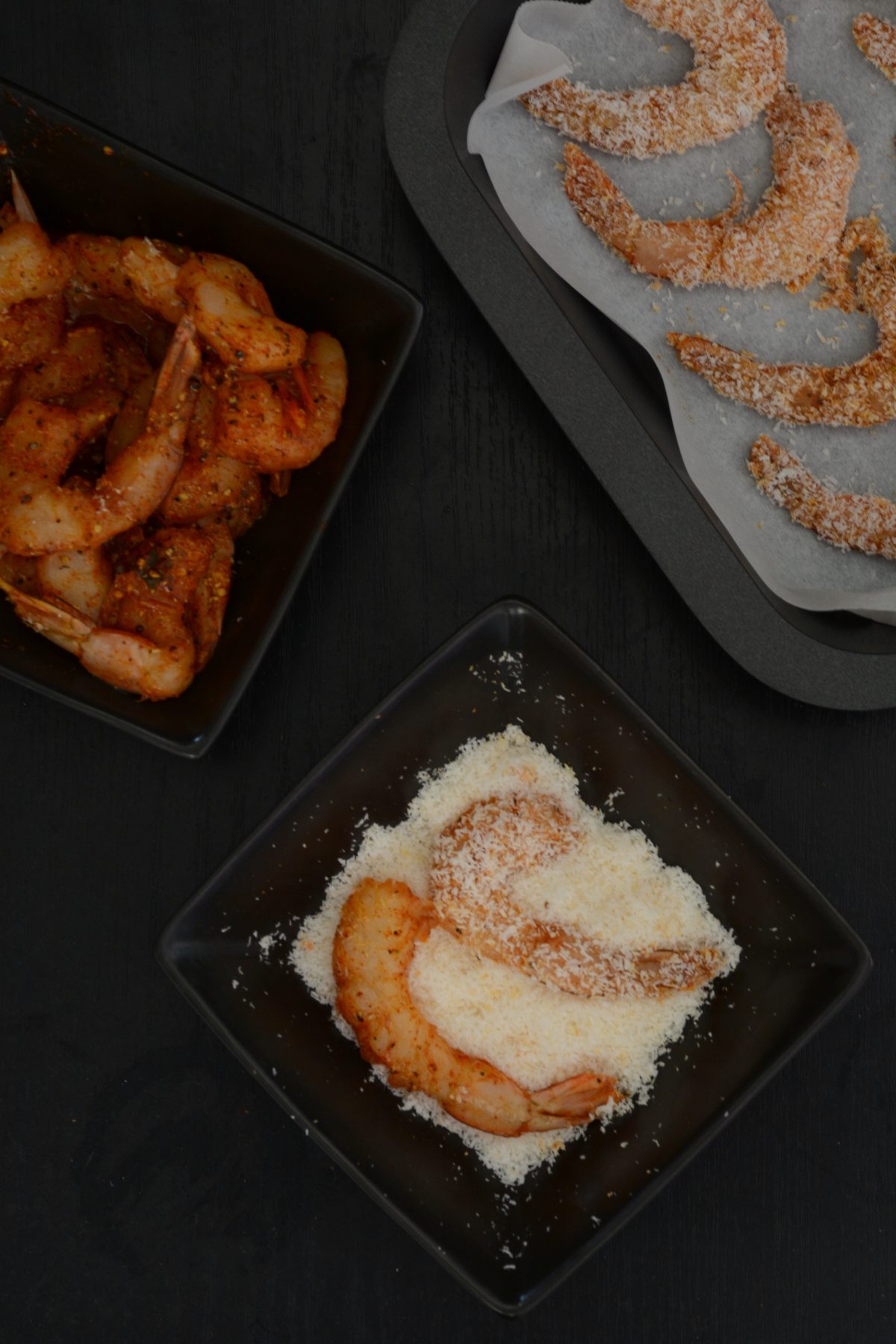 This is an extremely simple recipe, very few ingredients. The prawns can be pre-prepared and kept in the refrigerator till your guests arrive. I oven baked these with absolutely no oil as the coconut releases a bit of oil which is enough to get a crunchy exterior. But if you wish to shallow fry, you may do so but again, very less oil.

Served with sweet chilli sauce, these crumbed prawns with desiccated coconut and spices make an absolutely delicious starter.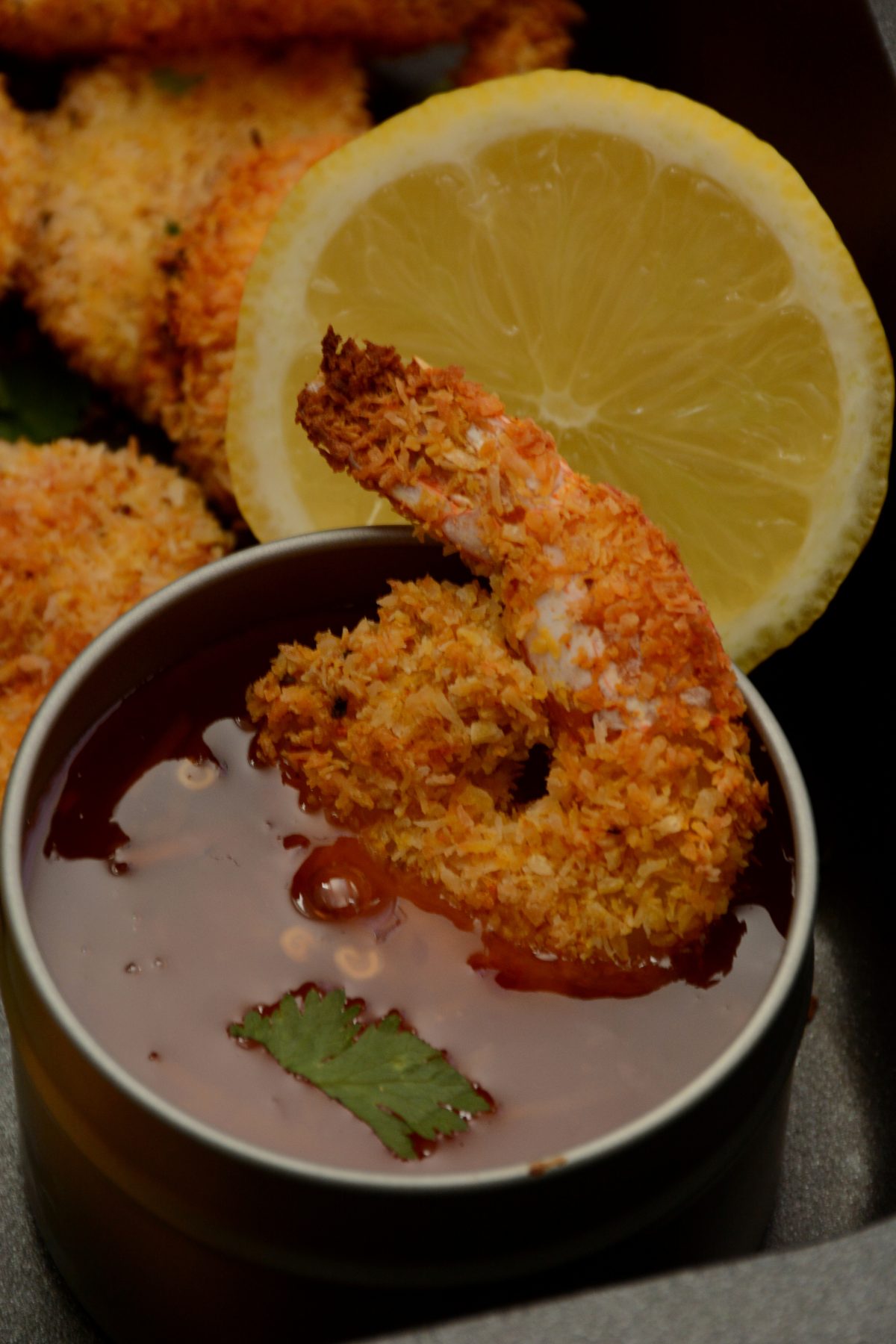 Wishing all of you a fantabulous 2016 and a year ahead of joy, happiness and abundant blessings.

Ingredients:
500gm prawns; shelled and deveined (retain a bit of the shell at the tail end)
1 ½ cups desiccated coconut
Salt, to season
View the full recipe here.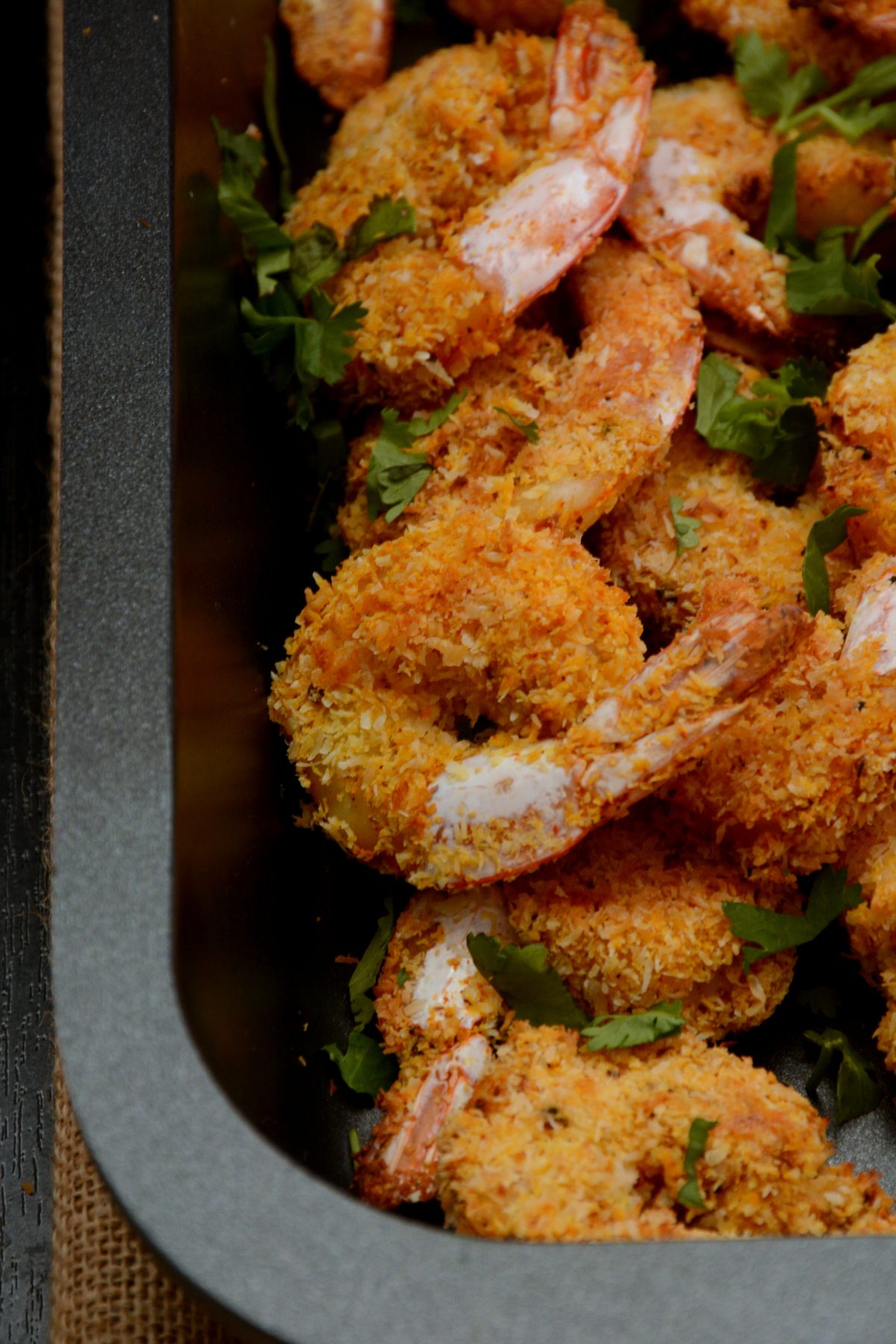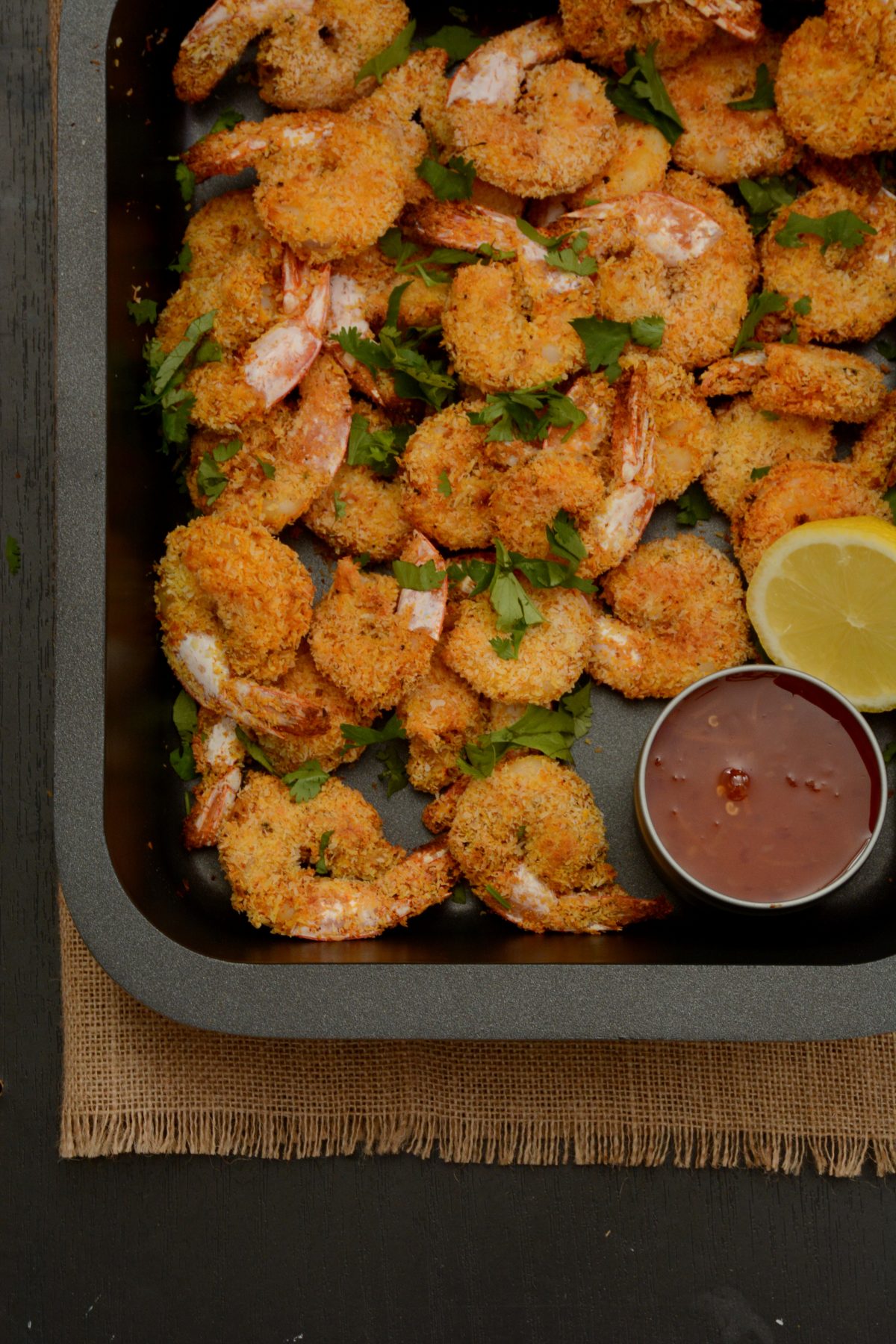 Recipe developed, styled and shot for Supreme Seafood.