This Prawns Fry with Cashewnut Paste is a unique and interesting dish. Instead of using whole nuts, the cashewnuts are ground to a paste along with spices to create a flavourful marinade for the prawns.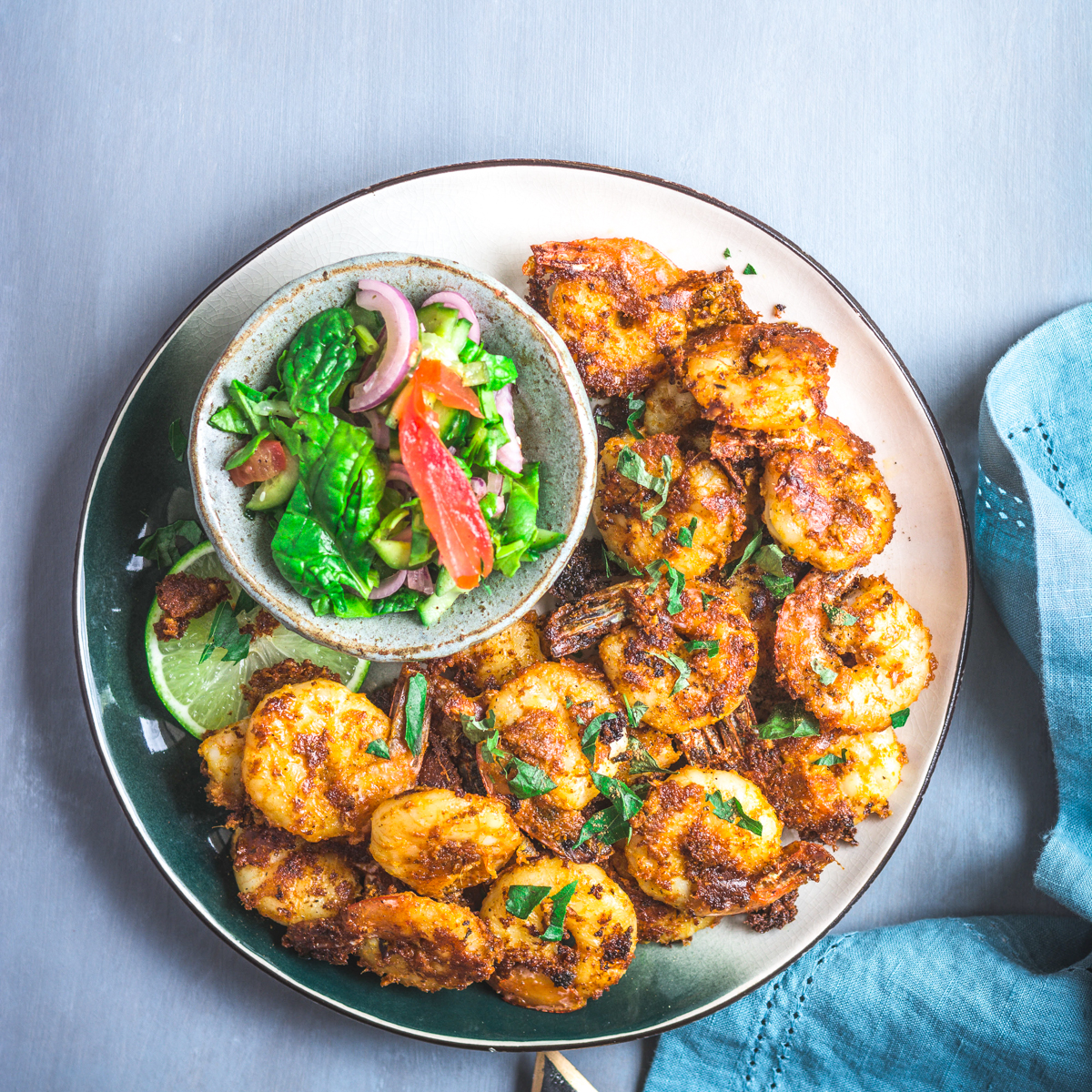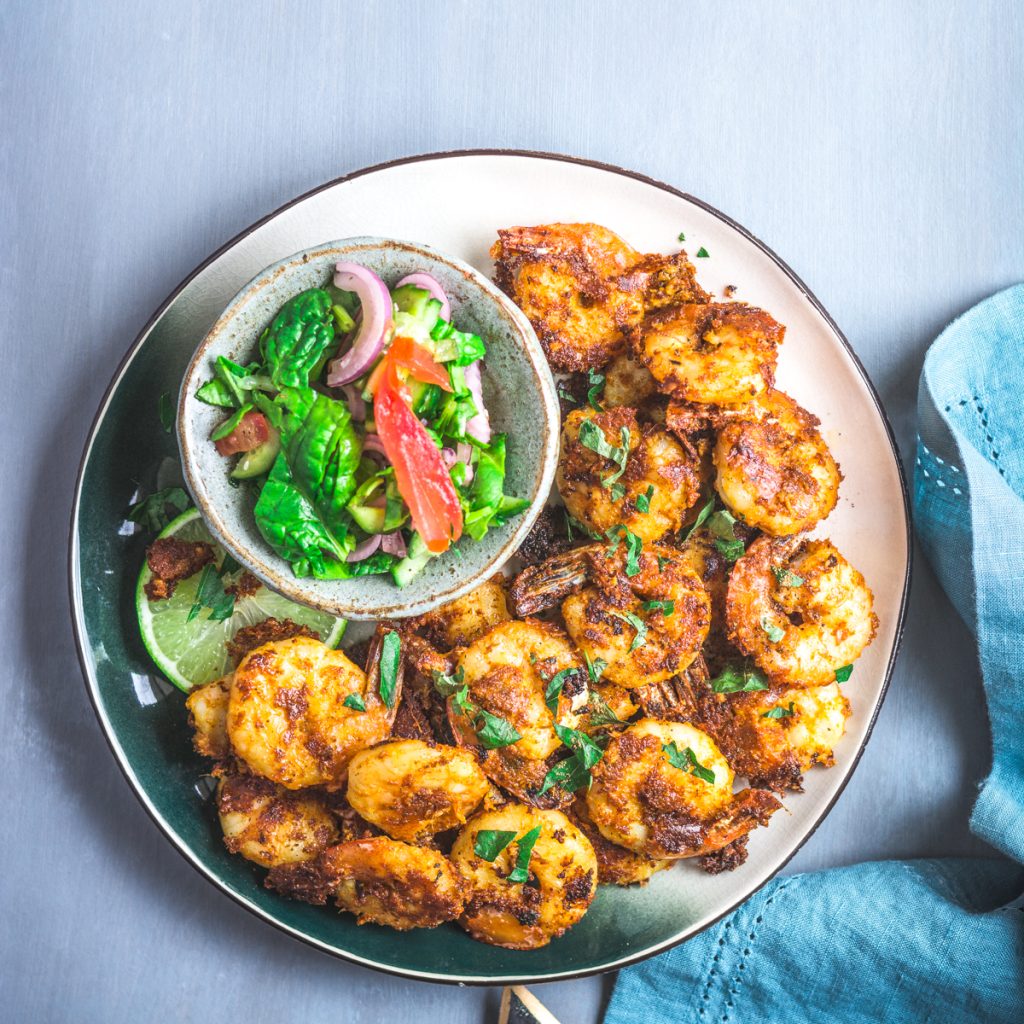 If you follow me on Instagram, then you would have known about the new addition to our family.
Yes, finally we bought home a puppy after years of wanting to. Little Bernie came home last weekend and our lives have changed forever.
To be honest, I am not much of a dog lover. But Sam and Adi are; so I always knew we will have a pet at some point. What I wasn't prepared for was this gush of affection that I will experience, like being a mother again.
Work gets done these days only when he is sleeping (it's good he does that a lot!).
I haven't picked up the camera much around him. Also need to start organizing work around the time he takes a nap, at least till he is slightly older and we have been able to train him well.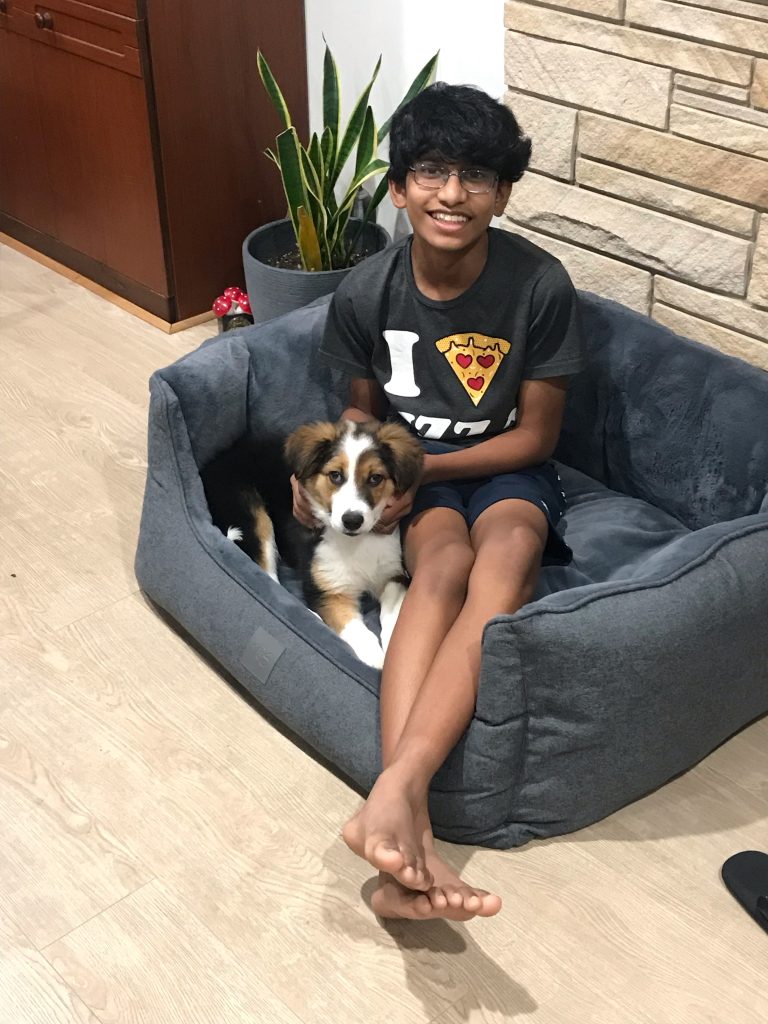 Getting back to today's dish, I made these Prawns fry with cashewnut paste a while back but never found the time to post.
It's delicious and quite versatile as an appetizer, starter or as a side dish in your thali.
There are so many prawn recipes with cashewnuts but mostly stir fries or other Asian/Indo Chinese preparations where the cashewnuts are used whole. What's unique about this preparation is that the cashewnuts are ground with spices to make a really flavourful marinade. The prawns are then coated with this marinade and pan fried.
Nuts are often used in savoury dishes to add richness and also to thicken gravies/curries. It's delicious and also a good alternative to using yoghurt if you want a dairy free dish. In this marinade too, cashewnuts add thickness and volume along with loads of flavour.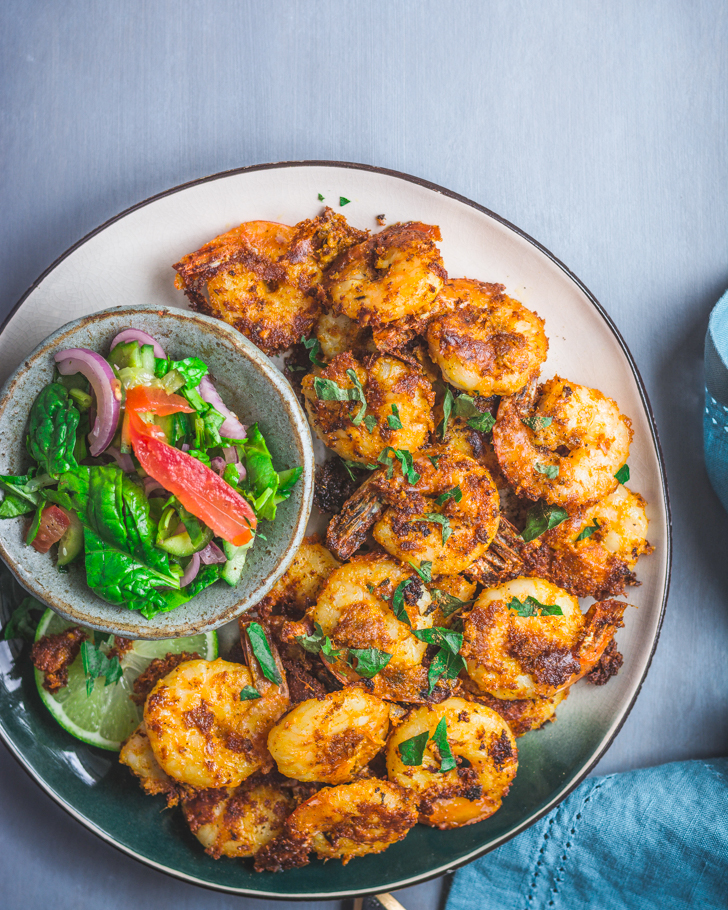 Ingredients:
Prawns:
Tiger prawns are always my choice for making this dish as it is meaty and absorbs the spice cashewnut marinade well. It is also the best choice if you are serving as an appetizer. But if you are making the dish as an accompaniment to other dishes, then any variety can be used.
Cashewnuts:
Soak the cashews in warm water to soften which makes the grinding process easier. It's a great idea to use broken cashews which are more affordable too.
Spices and Aromatics:
This is where the flavour kicks in!
Most of the spices and aromatics used to make this Prawns fry with Cashewnut paste is basic and what's usually available in your pantry.
I have used Kashmiri chilli powder as it has less heat and also gives a vibrant red colour to the final marinade. But you could use any type of chilli powder including paprika; just make sure that the quantity is adjusted according to heat preferences.
Kasuri methi or dried fenugreek leaves is a lesser known spice for those who are not familiar with Indian cuisine. It's easily available in all Indian stores and a few mainstream supermarkets too. It's light green in colour and has a savoury, pungent and slightly bitter flavour but when mixed with other spices, lends a deep earthiness that allows the overall flavours to bloom.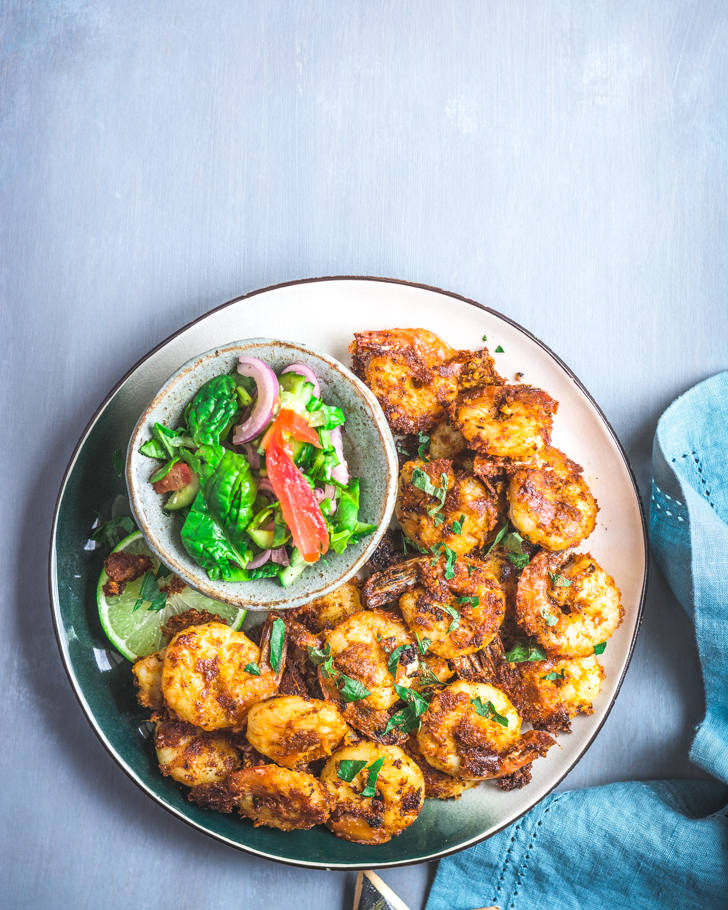 Method:
It's important to marinate the prawns for at least one hour or longer if possible to allow the flavours to seep through. If you are preparing for a party, then marinate the prawns the previous night and keep refrigerated. Take out one hour before cooking to allow the prawns to reach room temperature.
I chose to pan fry the prawns but grilling on a bbq is also a great option. It's something I would do during the warmer months and I host bbq parties in my backyard.
Air frying or using a grill pan are also options for cooking this dish.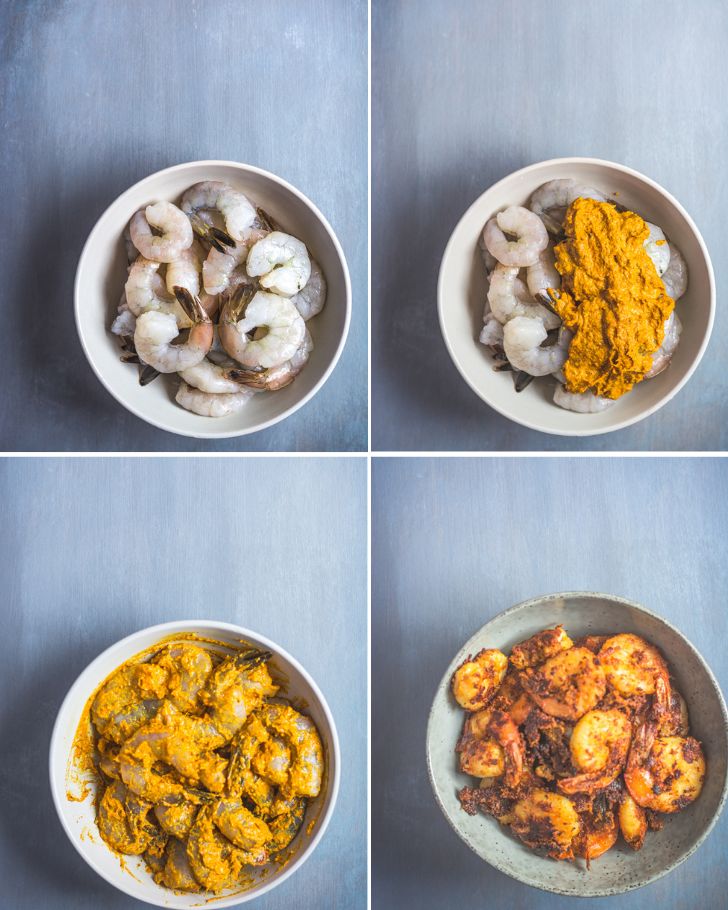 So let's get cooking this delicious Kaju Jhinga or Prawns fry with Cashewnut paste. And if you do make it, do let me know in the comments; I would love to hear your feedback.
And while you are here, do check out the recipe for this amazing Parsi style Prawns.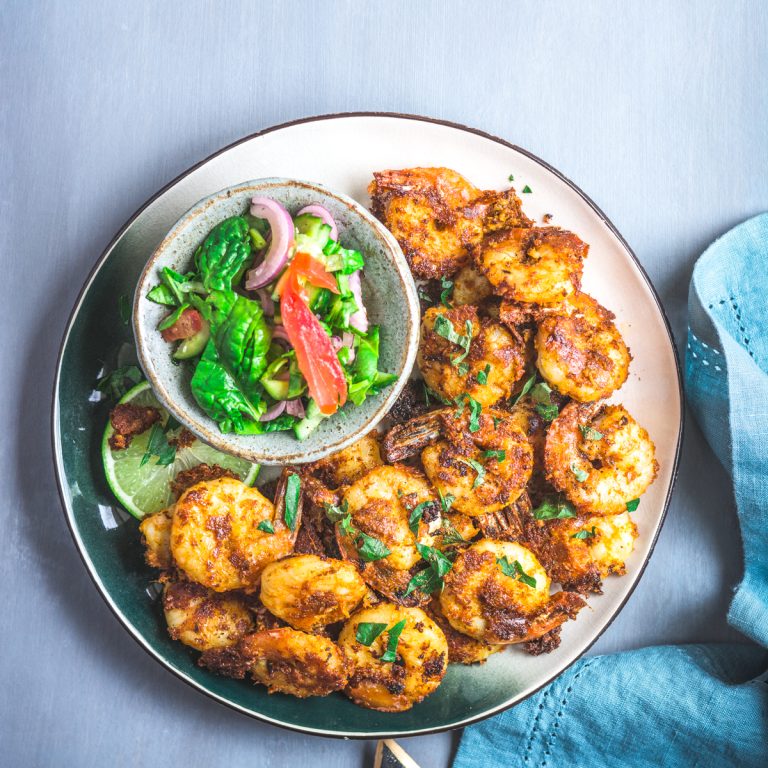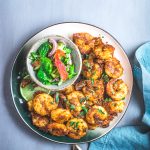 Print Recipe
Prawns Fry with Cashewnut Paste (Kaju Jhinga)
Ingredients
600

gms tiger prawns; deshelled and deveined

¼

cup

cashewnuts; soaked in warm water for atleast 15 min

1

inch

ginger

3

medium garlic cloves

1

green chilli

½

tsp

turmeric powder

1

tsp

Kashmiri chilli powder

adjust to heat preferences

½

tsp

garam masala

1

tsp

kasuri methi

Salt

to season

Vegetable oil

enough to pan fry the prawns

Chaat masala

for garnish

Lemon wedges

for garnish
Instructions
Deshell and devein the prawns; clean well, wash and drain.

Blend the cashewnuts, ginger, garlic, green chilli, turmeric powder, chilli powder, garam masala and kasuri methi to prepare the marinade.

Place the prawns in a glass bowl, season with salt and add the marinade. Mix well to coat the prawns evenly and keep aside for atleast 1 hour (longer, if possible).

Heat enough vegetable oil in a pan to shallow fry the prawns.

Once the oil is hot enough, pan fry the prawns in batches till done.

Sprinkle chaat masala on the fried prawns and serve warm with lemon wedges.