The first post of 2016 is a restaurant review, though I had wanted it otherwise. But a lot of eating out has happened in the last couple of weeks and very less cooking.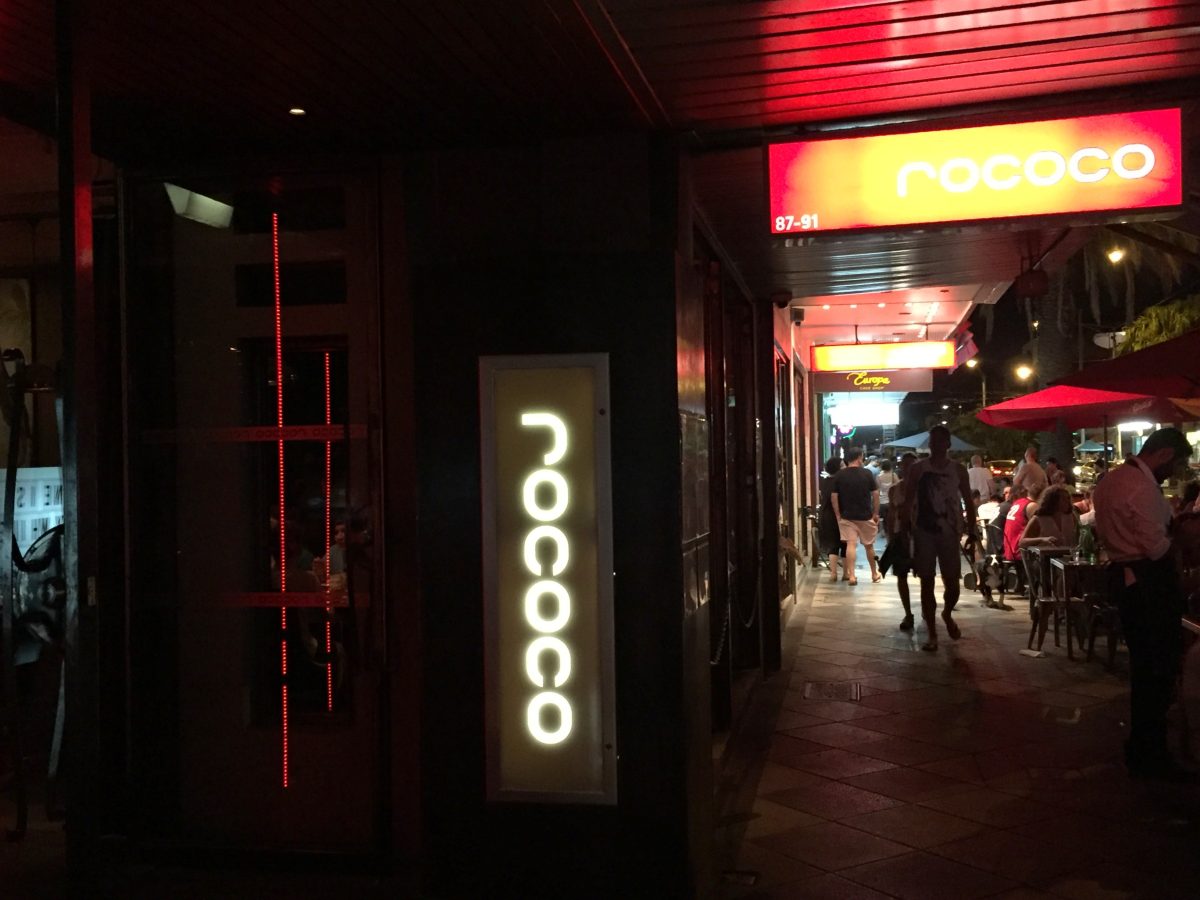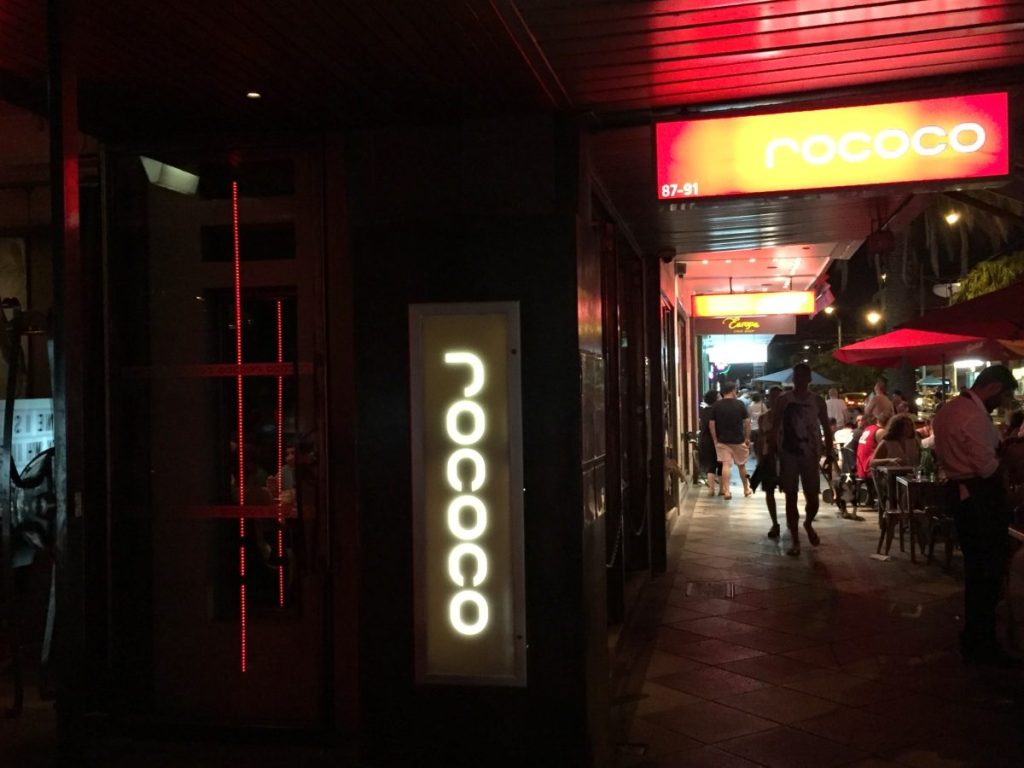 One of the restaurants we tried out late last year was Rococo, located in Acland Street, St Kilda.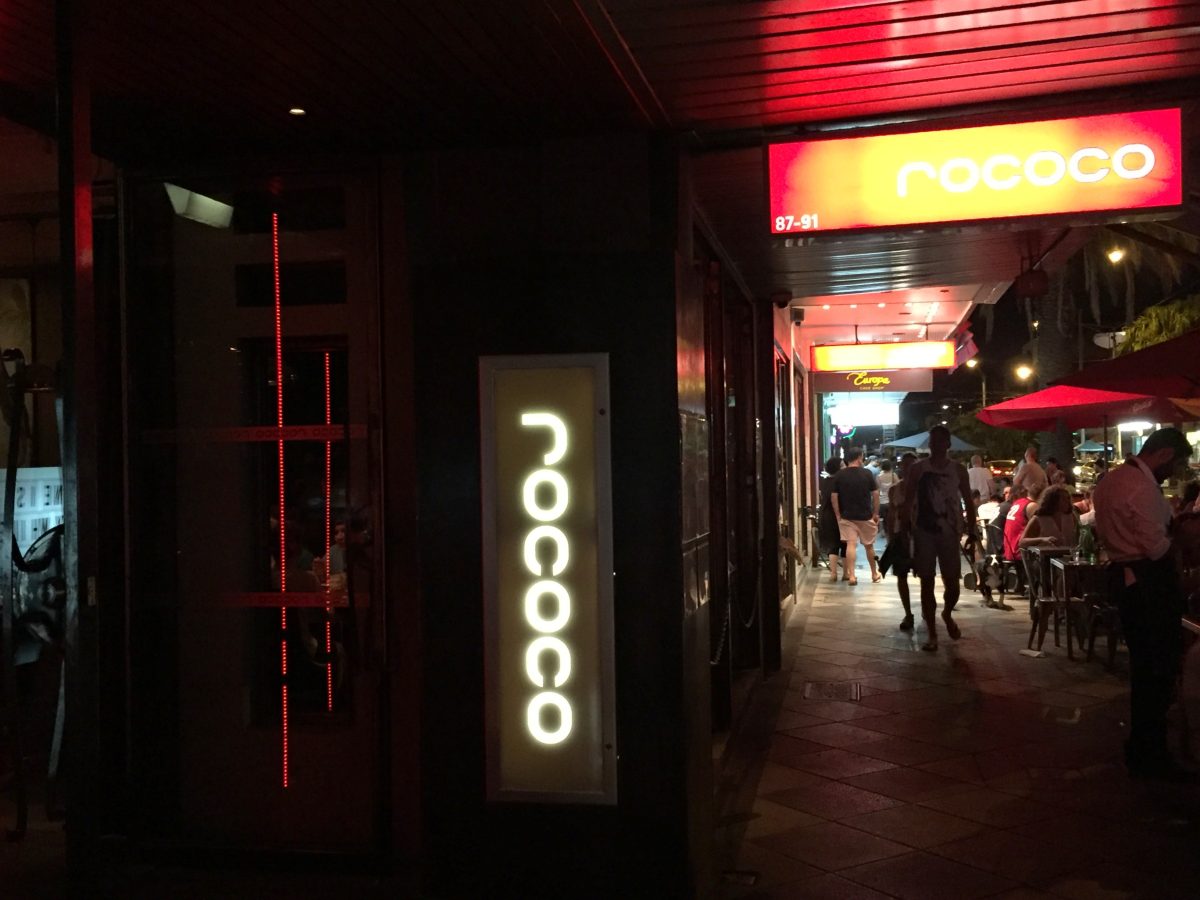 St Kilda can get a tad bit overwhelming when you aren't sure of where to eat. Well that was exactly how we were feeling too. In spite of knowing a couple of good places, we wanted to try out a new place and so once again went with our intuition. And Rococo turned out to be a good find indeed.

Rococo serves simple yet good Italian food and this is pretty obvious from the quality of ingredients and the taste and texture of the dishes we had. It is always crowded so making a reservation ahead would be a great idea.

There is an al fresco dining area but being a balmy night, we preferred the cool interiors which were done tastefully with low lighting, plenty of mirrors and comfortable seating. We were seated near the bar area which again was a beautifully done up space and had a lot of cheerful vibe.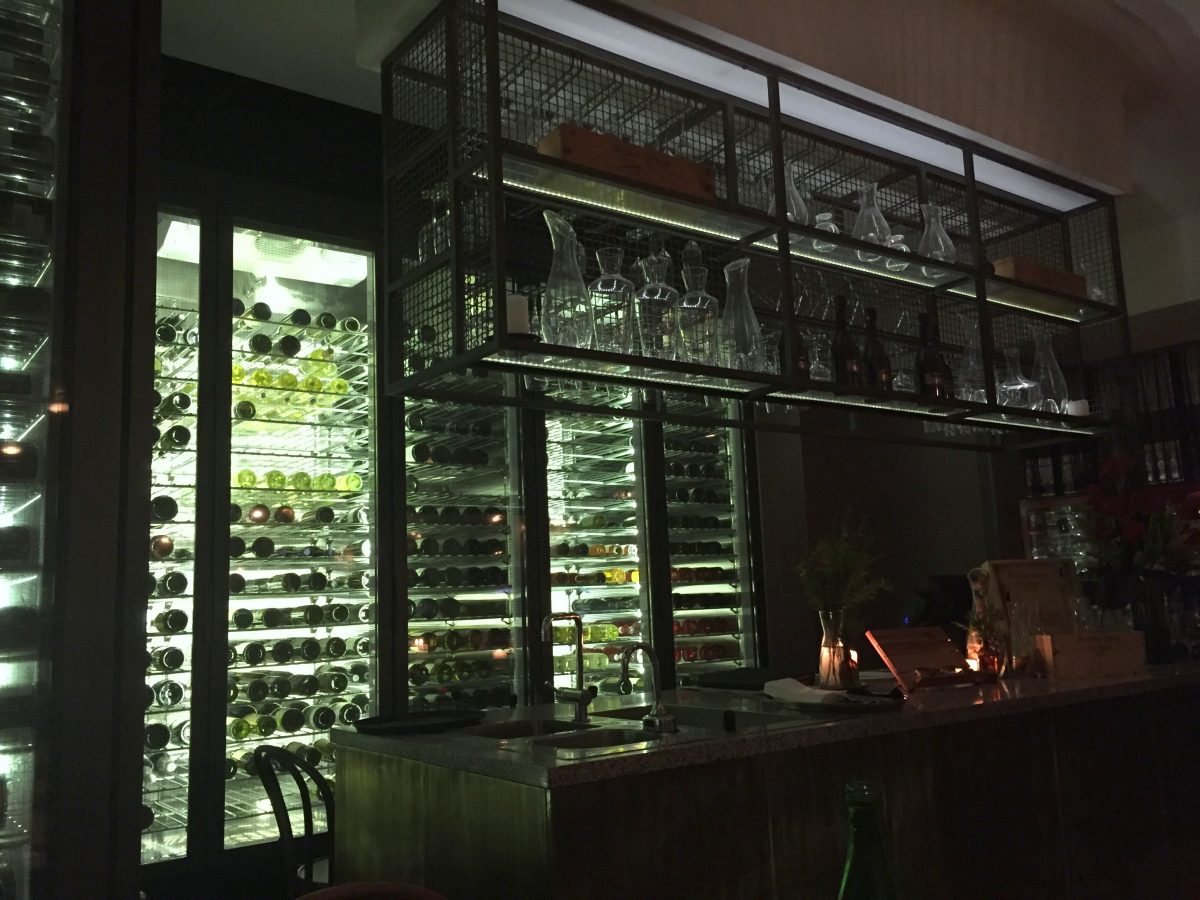 I love antipasti and Rococo's menu has plenty to choose from apart from salads, pizzas, pasta, risotto and Paninis. The drinks menu is also quite elaborate and ofcourse, the wine list is impressive being an Italian resto.

(Please excuse the low quality pics; I wasn't carrying my camera and had only my poor old phone to click with).

We were not in the mood for any alcohol or just ordered a couple of lemon lime bitters to refresh our parched throats and went straight on to the food.

Since there is a large selection of antipasti, it is best to order sharing plates of a couple of these before progressing to the mains. The ones we tasted were;

Pan fried Saganaki with lemon, tomato, red onion, grape and parsley – totally delicious and we absolutely loved it. I even decided to include pan fried saganaki for my NYE party inspired by this experience. A must try for the cheese lovers.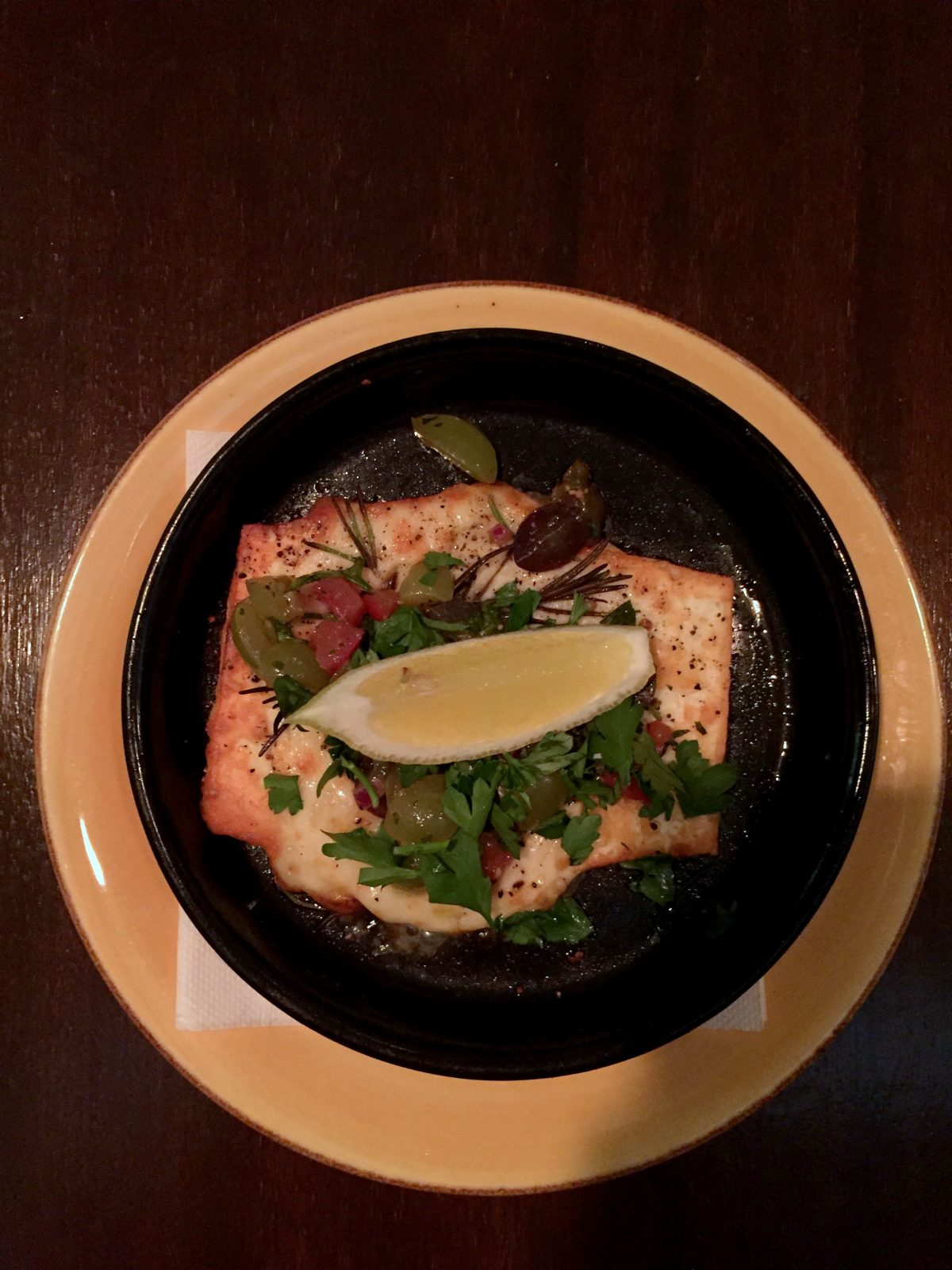 No Italian meal is complete without a traditional Caprese salad so we ordered a plate of really good vine ripened tomatoes, mozzarella di bufala, basil, olive oil and balsamic. The flavour was really good but I would have preferred a tad bit sweeter tomatoes.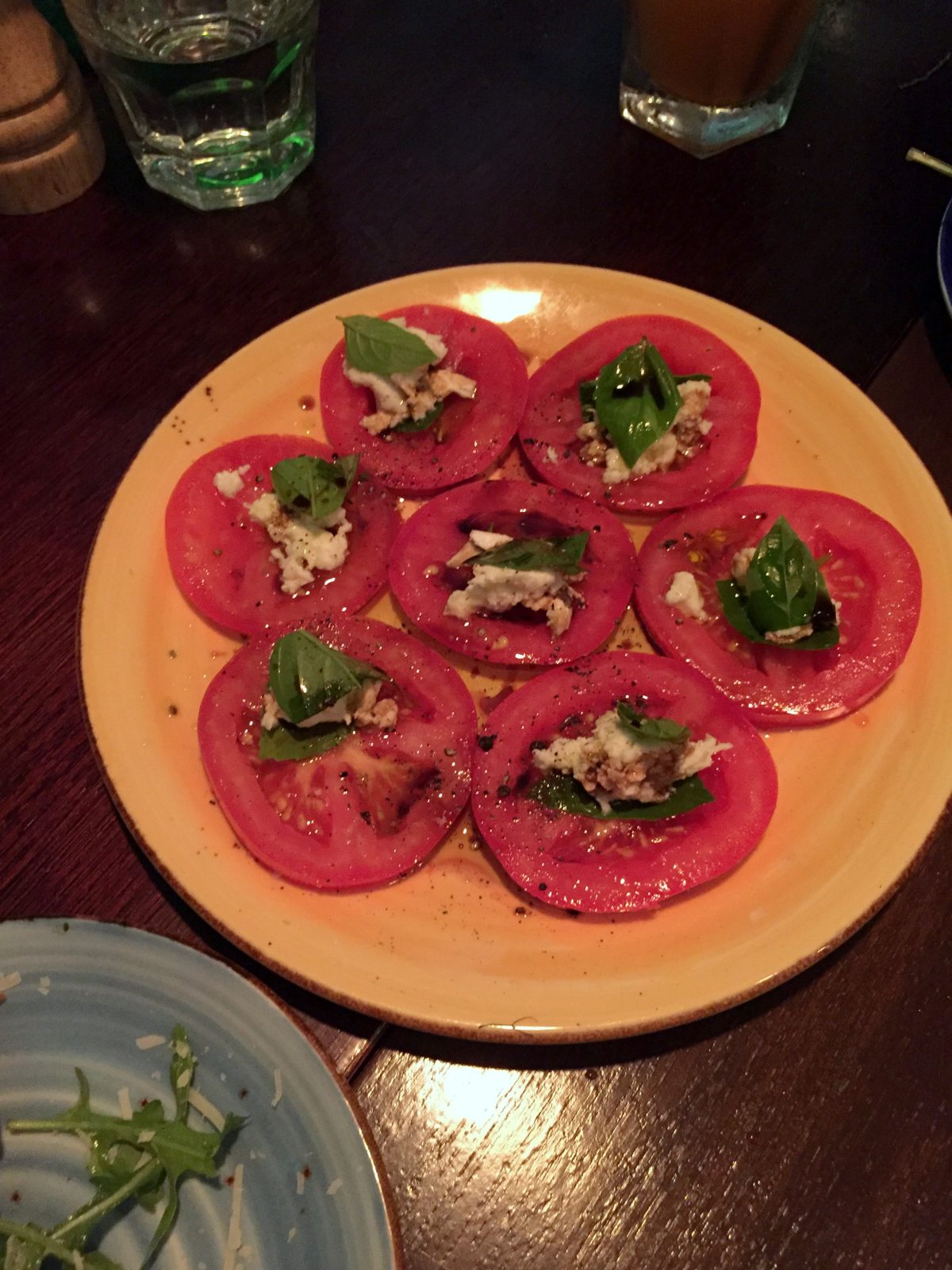 And of course the Bruschetta which was absolutely fantastic at Rococo. Warm, crispy bread topped liberally with freshly chopped tomatoes, goat's cheese, pesto di casa, garlic, basil and olive oil. Children would totally love this, well adults too!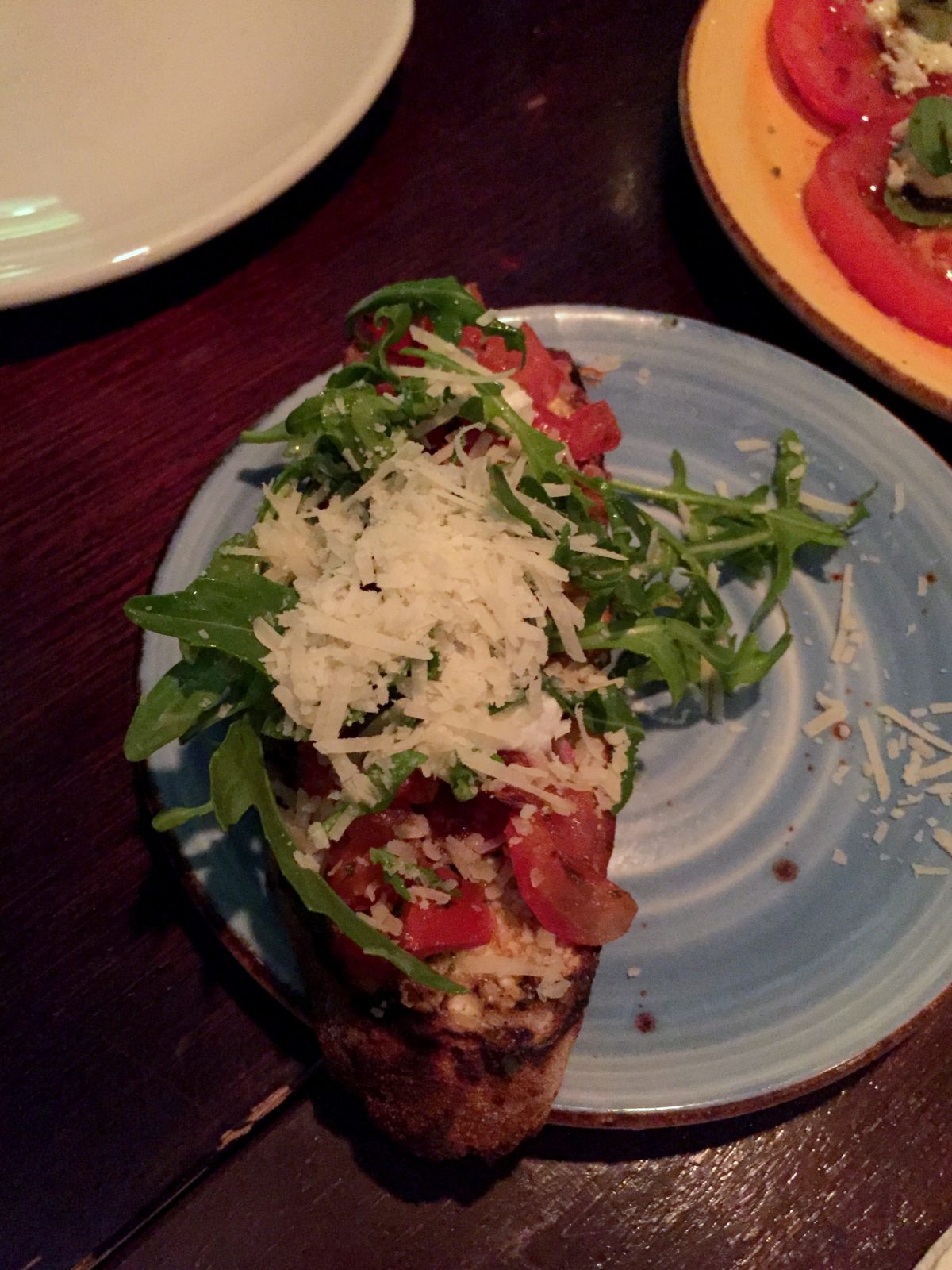 We fell in love with Italian meatballs at 400 Gradi and wanted to see if these guys did a good job of it, so we ordered the slow-cooked classic Italian meatballs. Tender, melt-in-your-mouth meatballs smothered in tomato sugo, pesto di casa and parmesan. It was delicious and comes a close second to the one at 400 Gradi.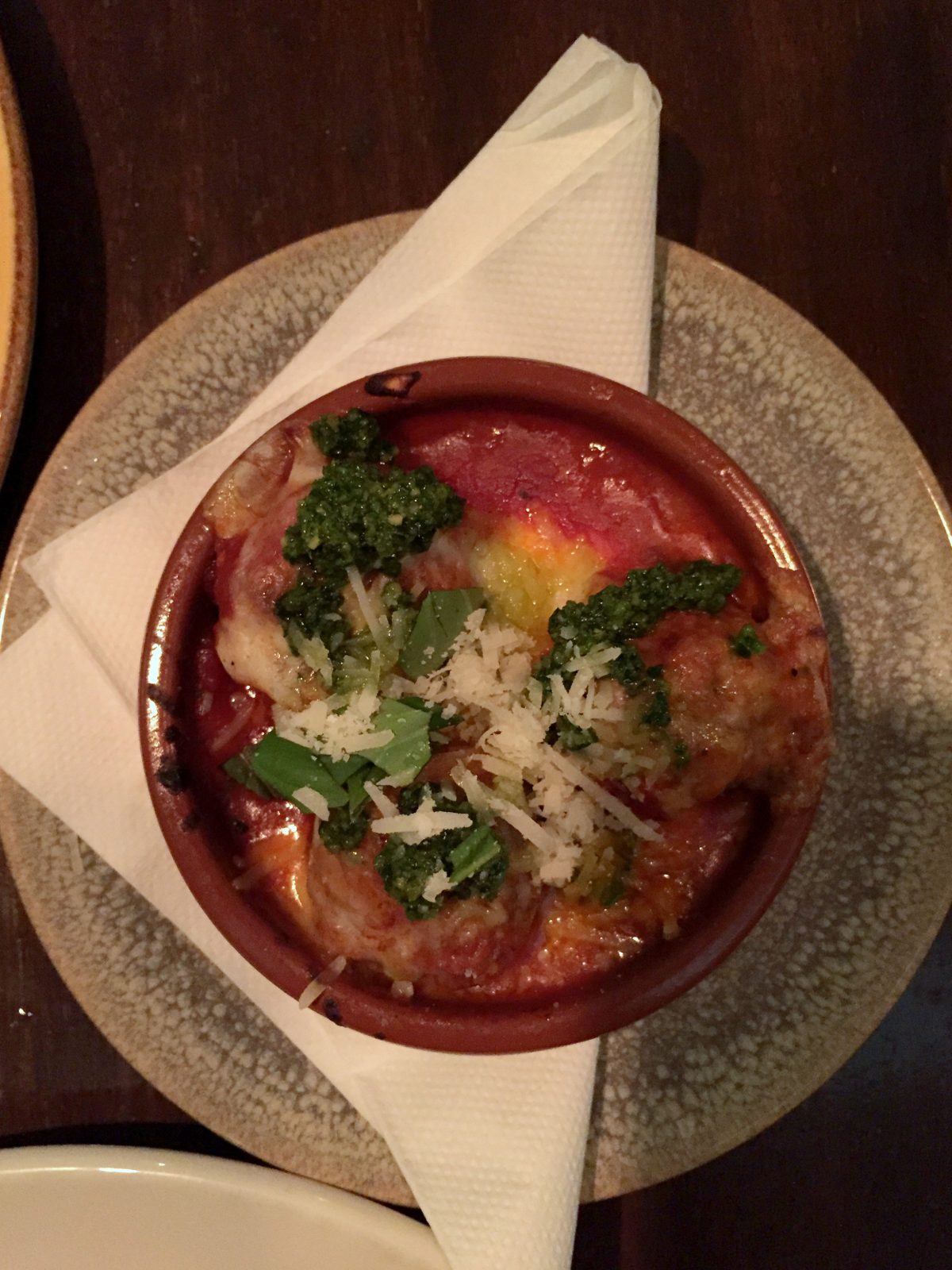 I was craving for some more rich comfort and for mains, ordered the Gnocchi Bolognese – delicious and pillowy potato gnocchi with a generous helping of the bolognese sauce topped with parmesan and fresh herbs. Loved it; I usually can never finish a gnocchi dish but this one was wiped clean.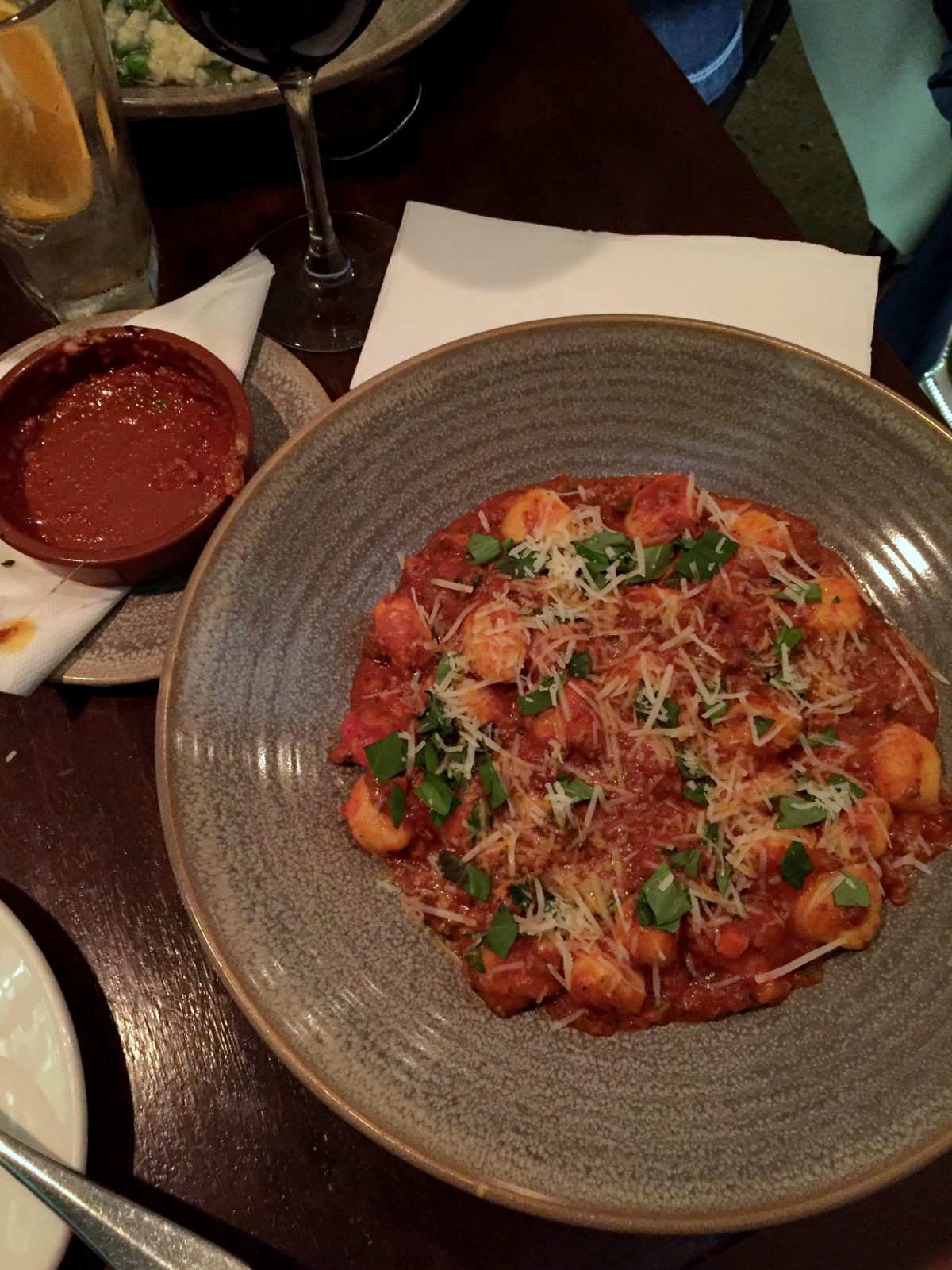 The hubby tried out the Tasmanian salmon risotto for his mains at Rococo. He has quite high standards when it comes to a risotto and it did measure up to it. Creamy and flavourful, perfectly done risotto with flaky Tasmanian salmon, artichoke, leeks, fresh peas, lemon and black pepper. A winner especially for the risotto lovers.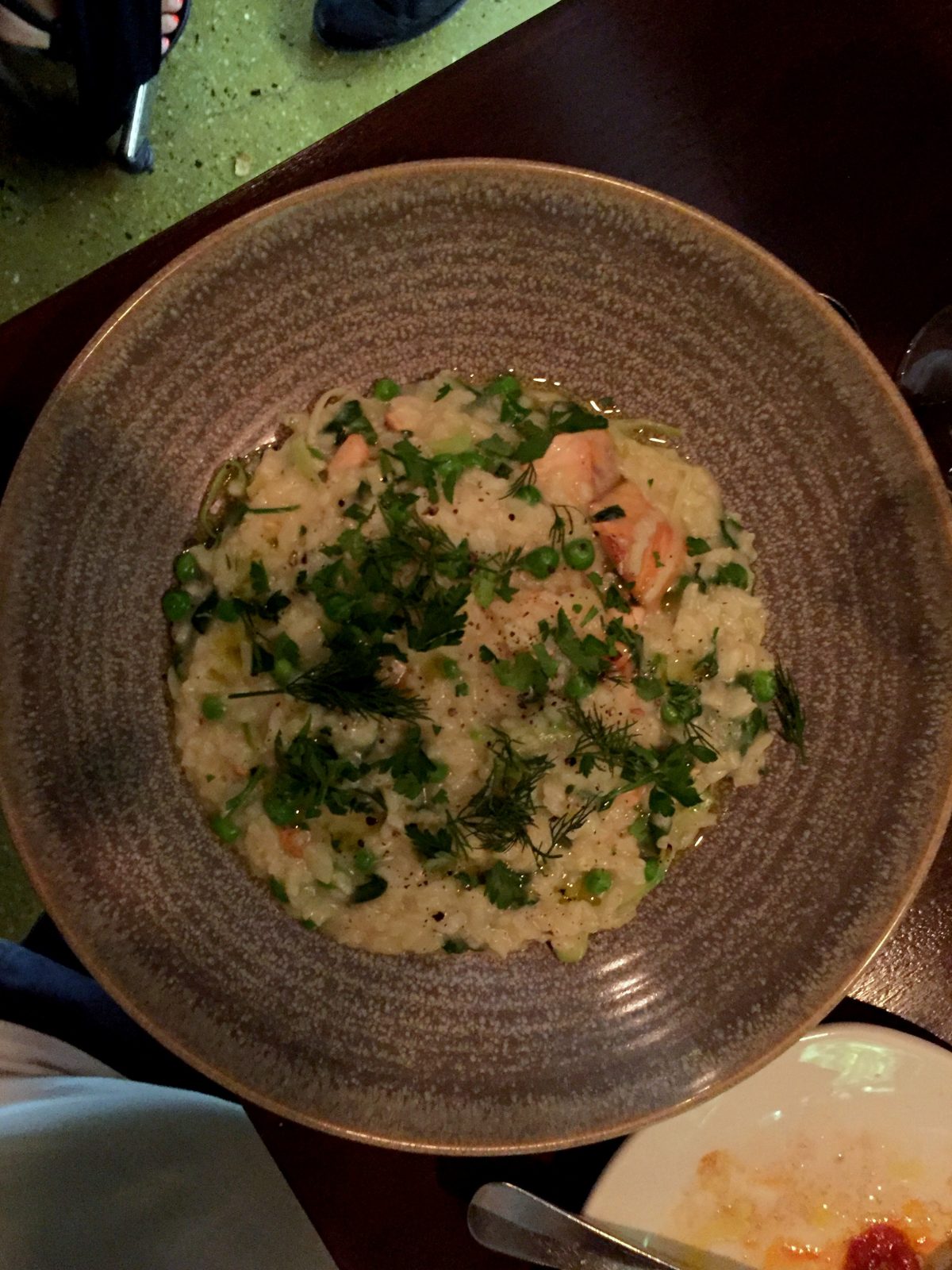 As we had plans for a gelato, we decided to skip dessert at Rococo.

Overall, a great experience. The food was fresh, delicious; a tad bit expensive but worth it for the price. Next time, I have to try out some wines for sure. The staff were attentive and doing the needful, especially being a busy night. Definitely going back.

Rococo
85-91 Acland Street
St Kilda,
Victoria 3182
https://www.rococo.net.au/