It's beginning to look a lot like Christmas, isn't it?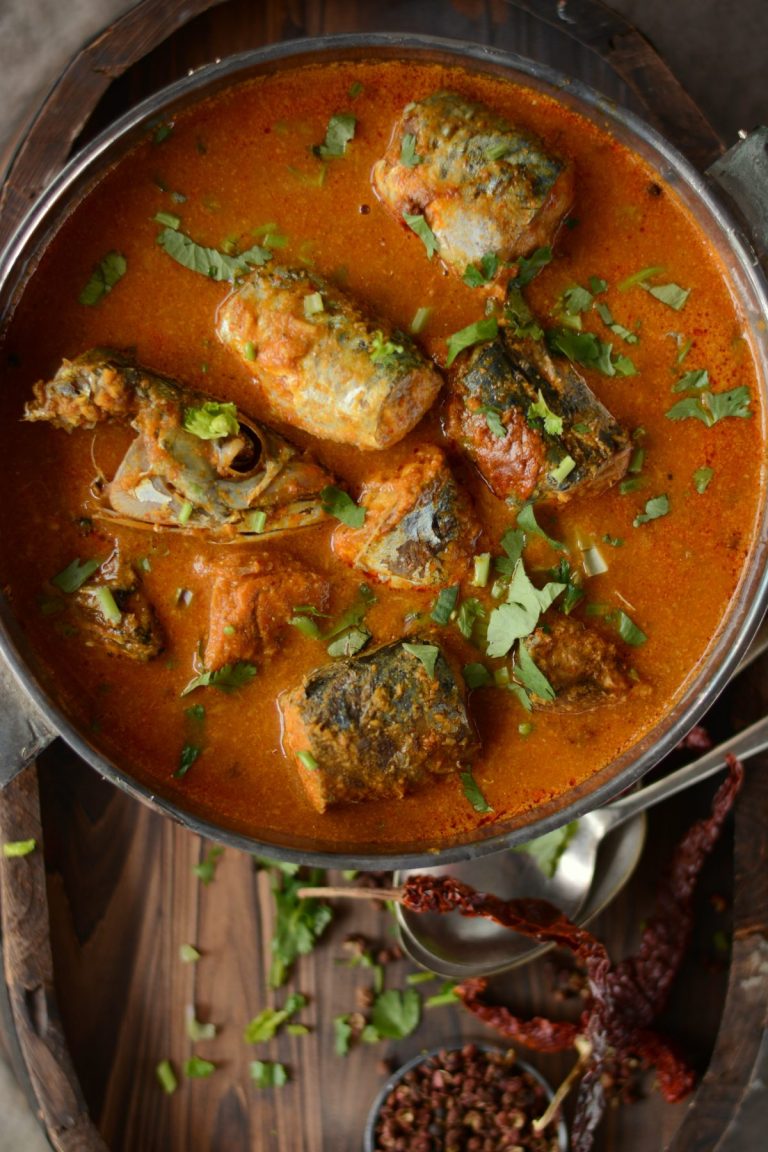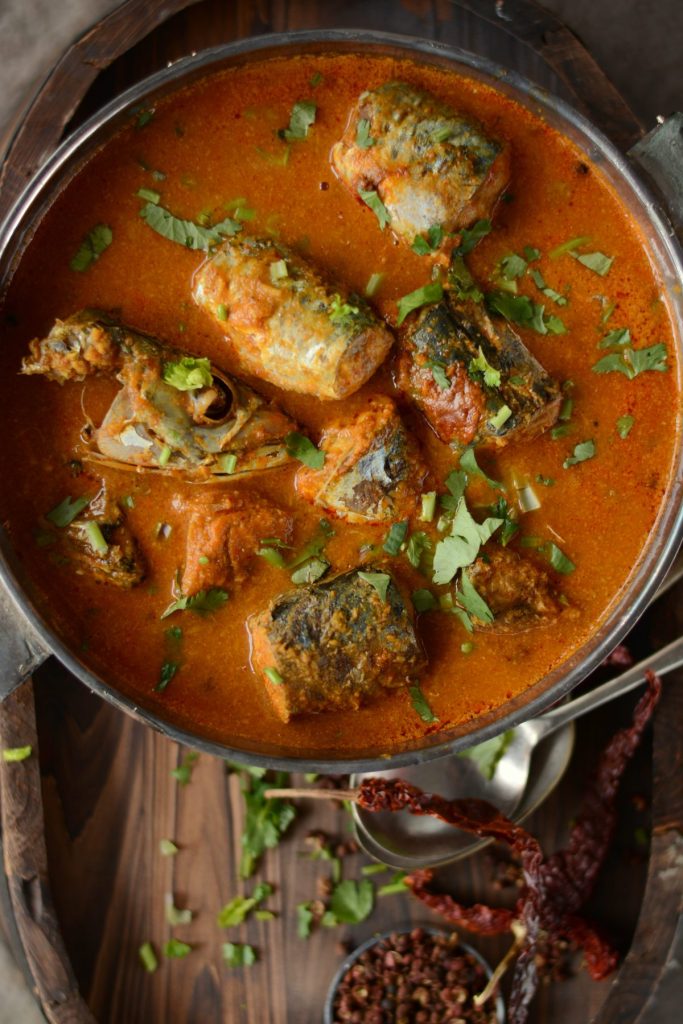 I have always loved this festive season. It's not the starry lights, decorations or gifts but rather the cheerful spirit and joyfulness that seem to be in the air at this time of the year. And it is also the time when I am most grateful, when I count my blessings the most.

We will be spending this Christmas away from our extended families but I am still happy and grateful for the fact that all of us are happy and safe whichever part of the world we live in. Good health and safety is pretty much all that you wish for your parents as they get older and live so far away.

And my family always reminds me of seafood curries. Today's recipe is a traditional mackerel curry from the coastal region of Maharashtra, not really from my home state of Kerala. If you look at the seafood dishes along the coastal line of South West India, especially parts of Kerala, Mangalore, Goa and Maharashtra, you can find so many similarities. But there will be one or two ingredients that would make the dish so unique to the region where it comes from.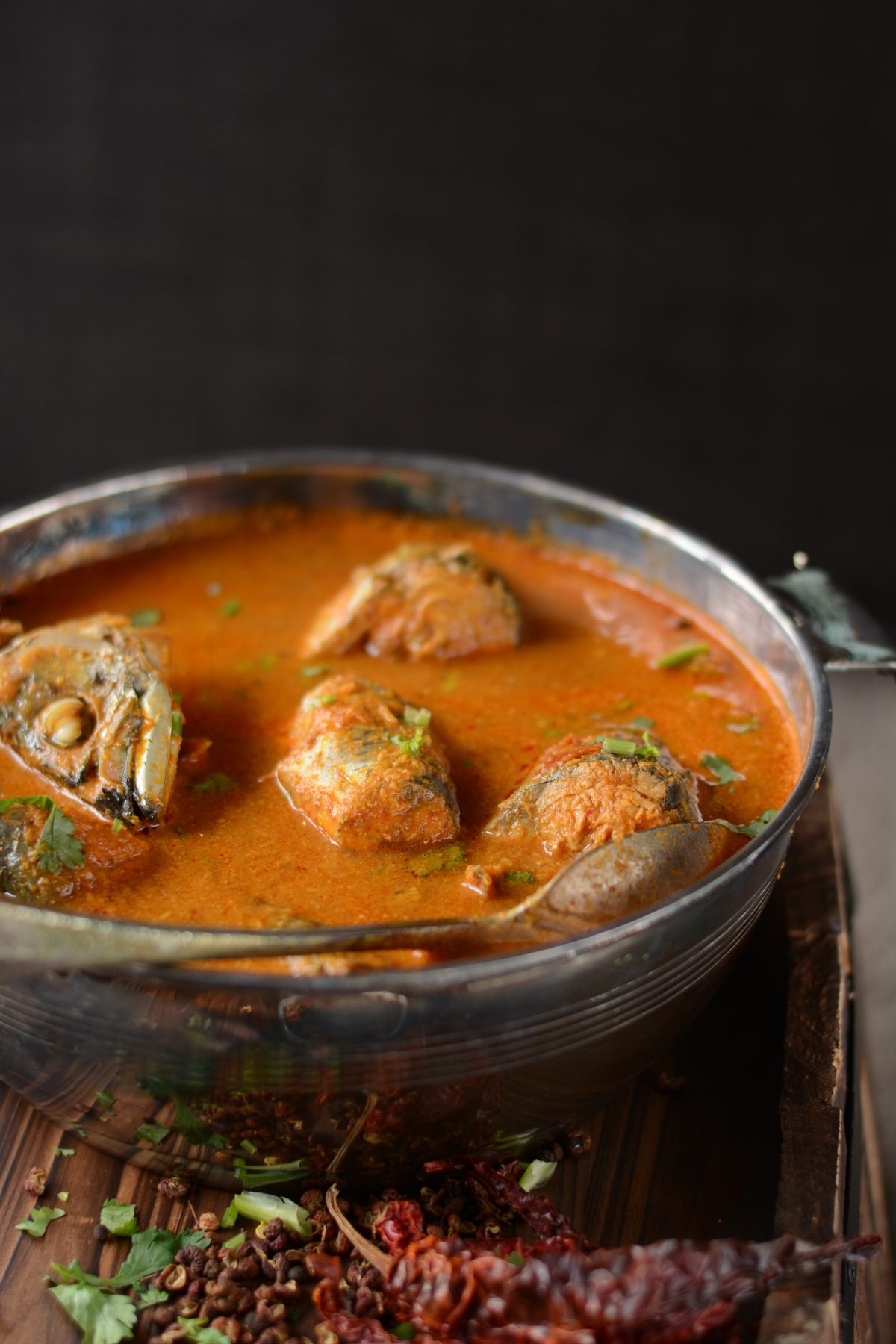 For example, this mackerel curry is famous among the Konkan community of Maharashtra. But you will find similar seafood preparations both in Kerala and Mangalore. But there is one ingredient that makes this curry so unique to the Konkan community and that is tirphal (a variety of Sichuan peppercorns). Till I came across this traditional dish, I wasn't even aware of the importance of tirphal in Konkani cuisine. A spice that lends a distinctive woody and smoky flavour to the dish.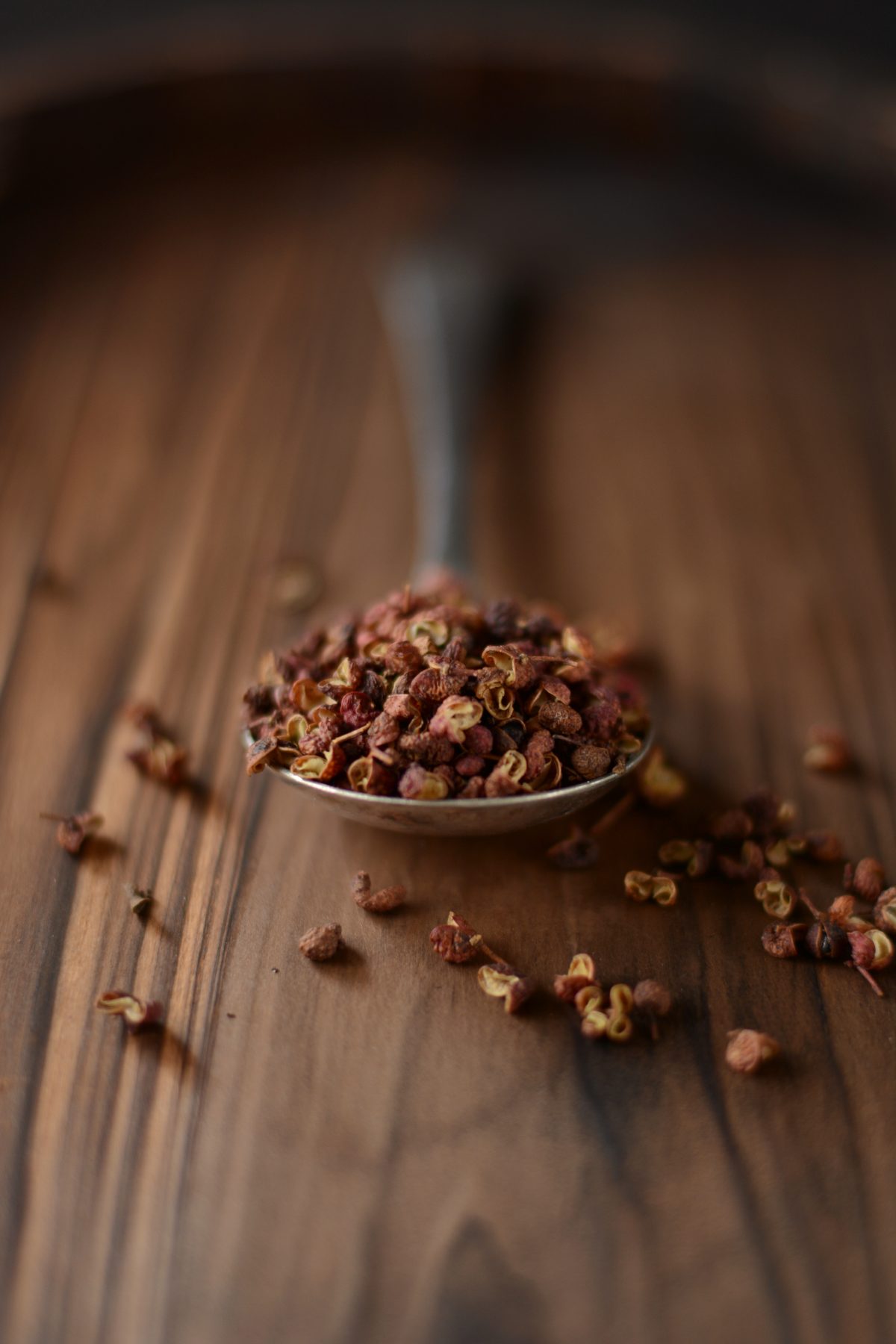 Fresh mackerel is often underrated but the oily nature of this fish makes it perfect for rich curries like this one. It is affordable, sustainable and local which ticks all the right boxes for me when it comes to seafood.

Unlike meat curries, seafood ones are easy to cook; the only job is to make the flavourful base and then cook the fish in it. The defining flavours of this mackerel curry are coconut, tamarind, Kashmiri chillies and tirphal. Since it is hard to get native tirphal in Melbourne, I used Sichuan peppercorns (only a very mild difference in flavour). The peppercorns add a woody kick without being overpowering; it is nothing like the Sichuan dishes that you would have tried.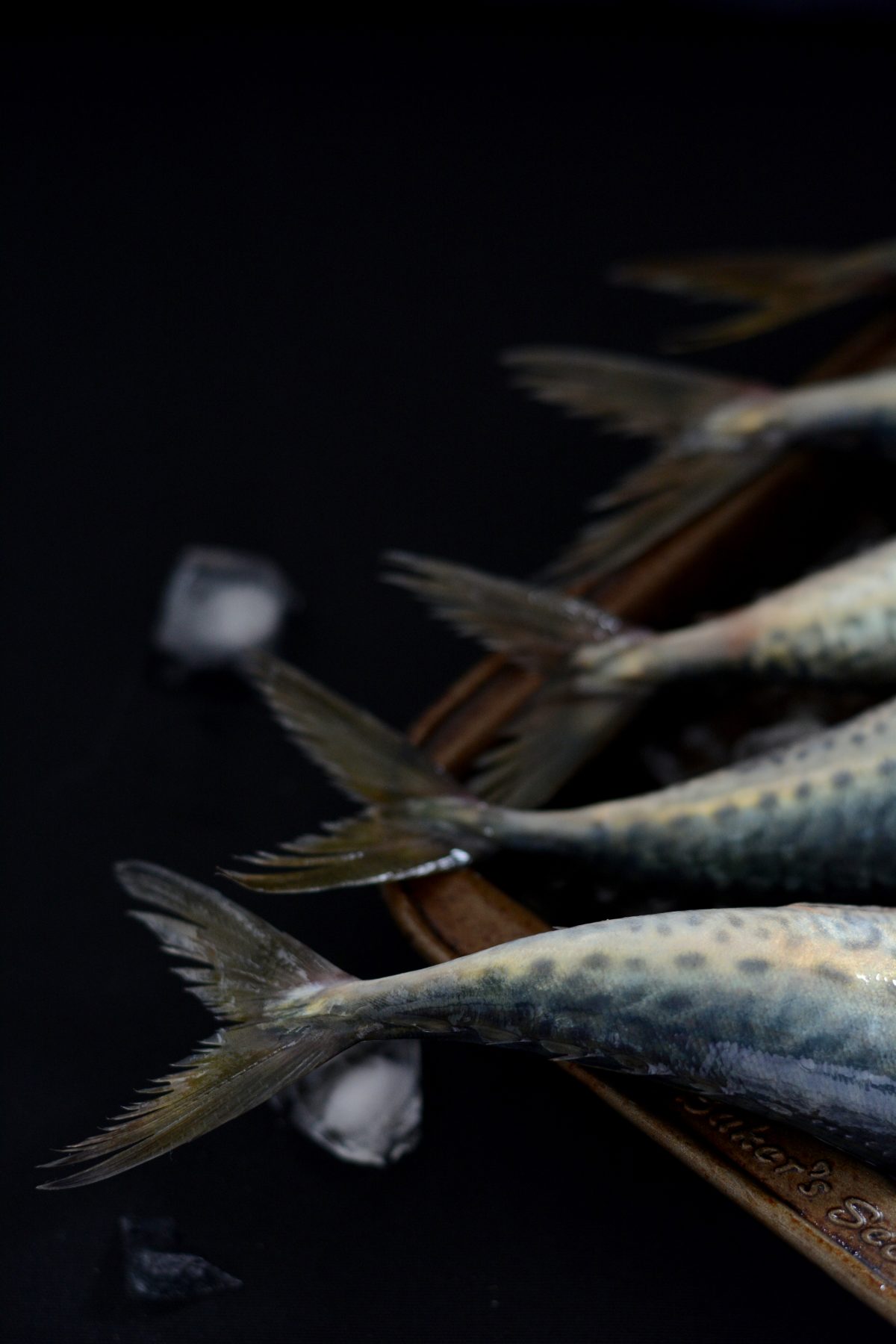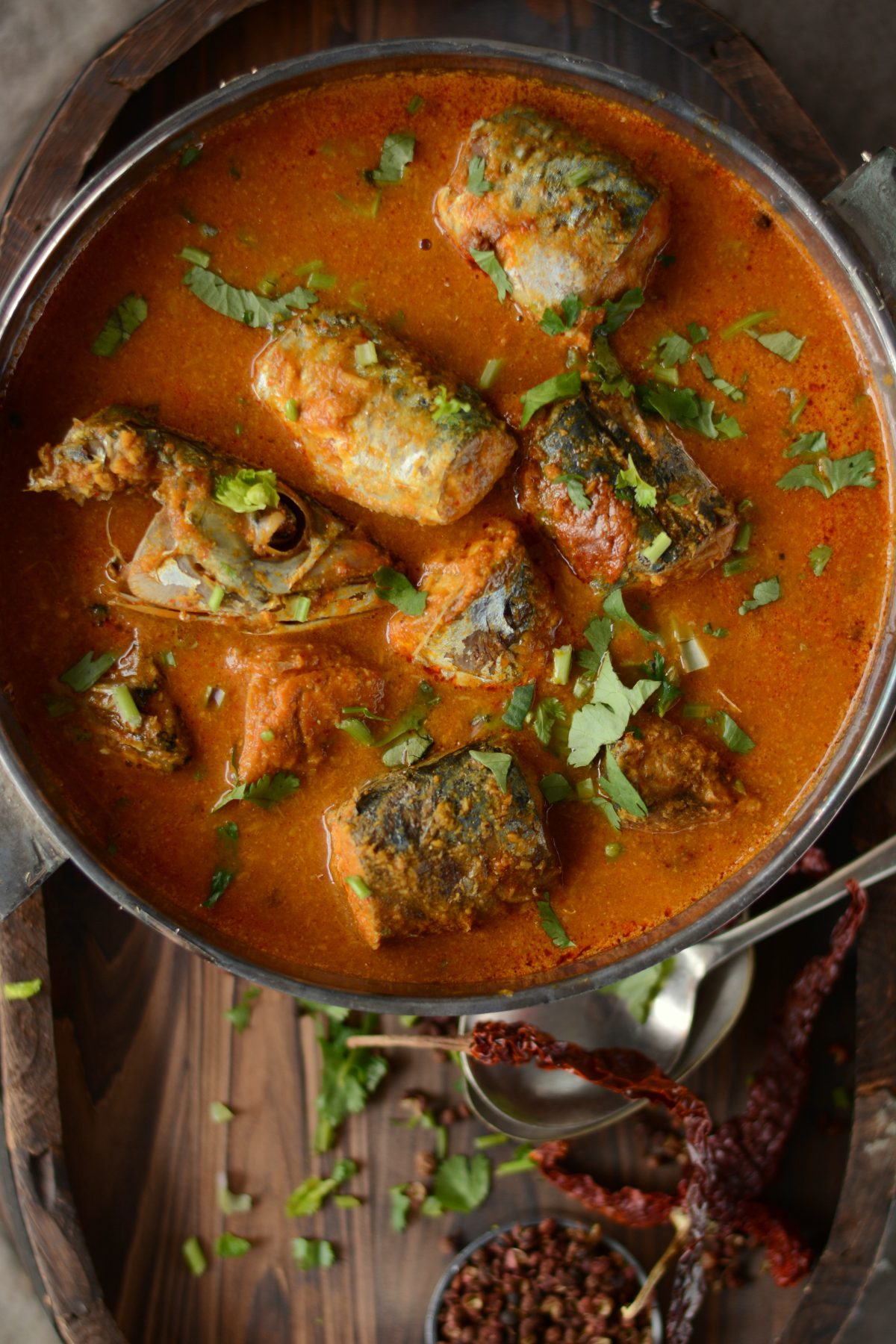 So let's get cooking Maharashtrian style Bangdyache Ambat Kalwan or a deliciously spicy mackerel curry with coconut, tamarind and Sichuan peppercorns. Especially recommended for days you crave simple, soul food and complete the experience with a bowl of steaming hot rice and a refreshing tomato cucumber salad on the side.

Ingredients:
4 mackerel; cut into four equal sized pieces (head included)
3-4 tbsp vegetable oil
1 medium onion; finely chopped
For the coconut paste:
Read full recipe here.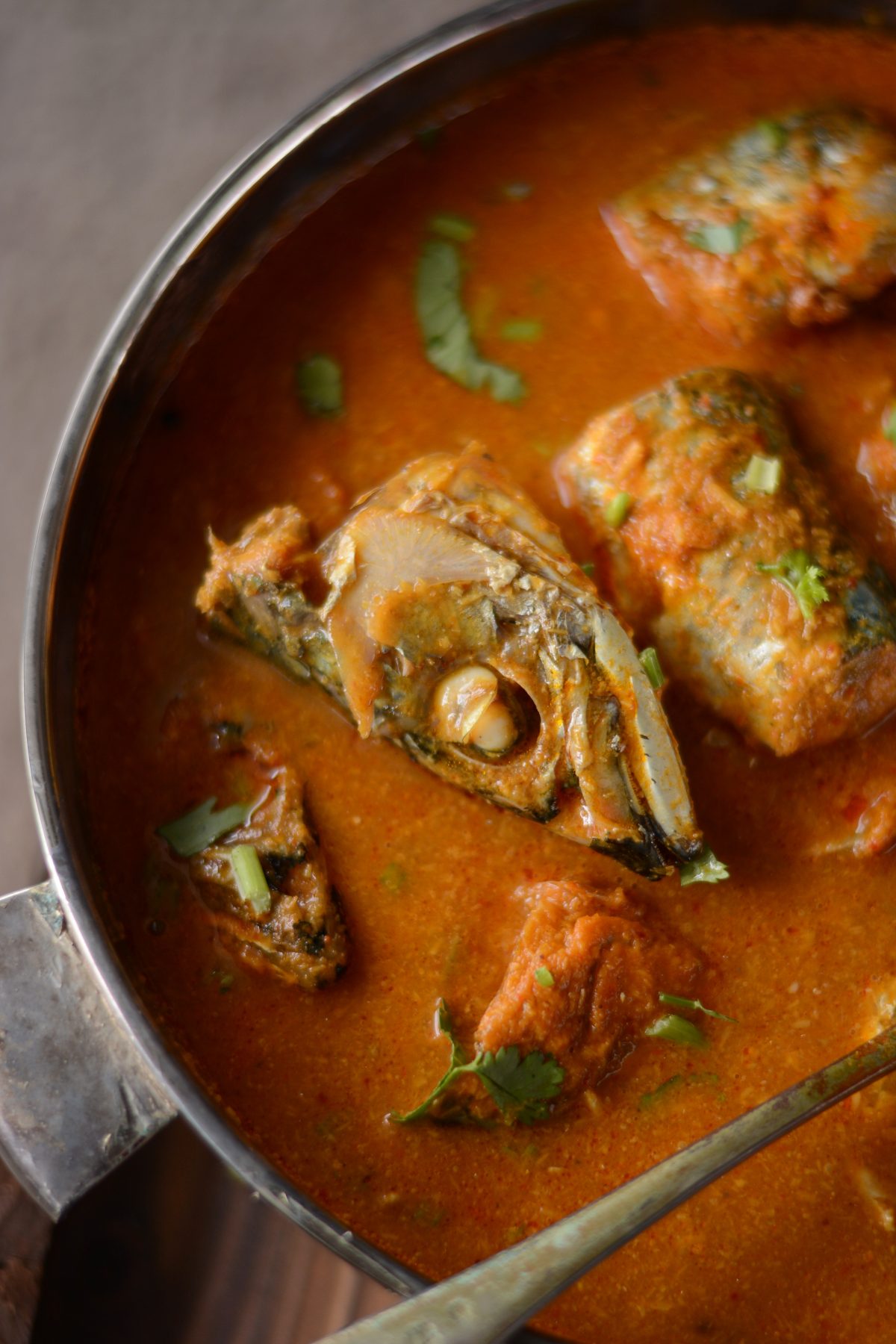 Recipe developed, styled and shot for Supreme Seafood.