'There is no love more sincere than the love of food' – the perfect tagline for a restaurant!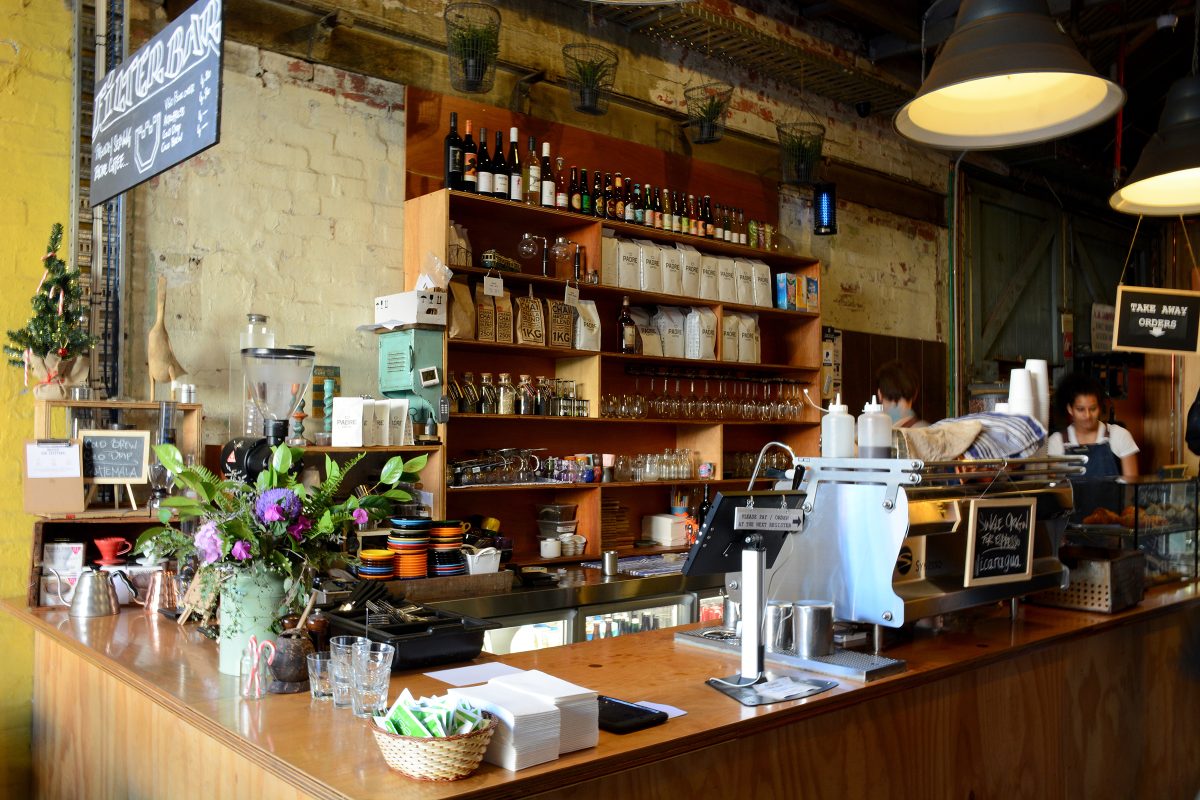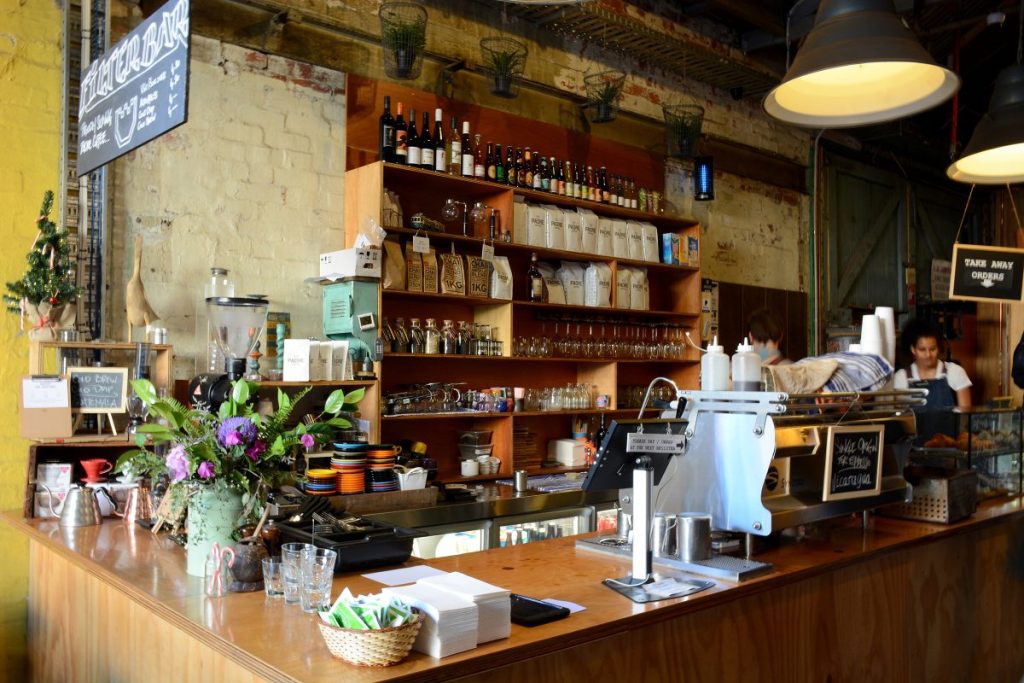 Pavlov's Duck can be a bit of a surprise. The name, the ambience, the menu – all of it can throw you off track when you first walk into this space.
Located in Fitzroy, this café/restaurant has been known for its Srilankan influenced breakfast and brunch menu for quite some time now. But the ducks are soon turning to owls and expanding into the vibrant night scene of Fitzroy with an all new dinner menu from February 19th, 2016.

An industrial warehouse feel with vintage props and knick knacks, that's how I would describe the ambience at Pavlov's Duck. Everytime I looked around, there was something new to meet the eye…a signage, a prop, the traditional utensils, all added to the charm and vibrancy of this space.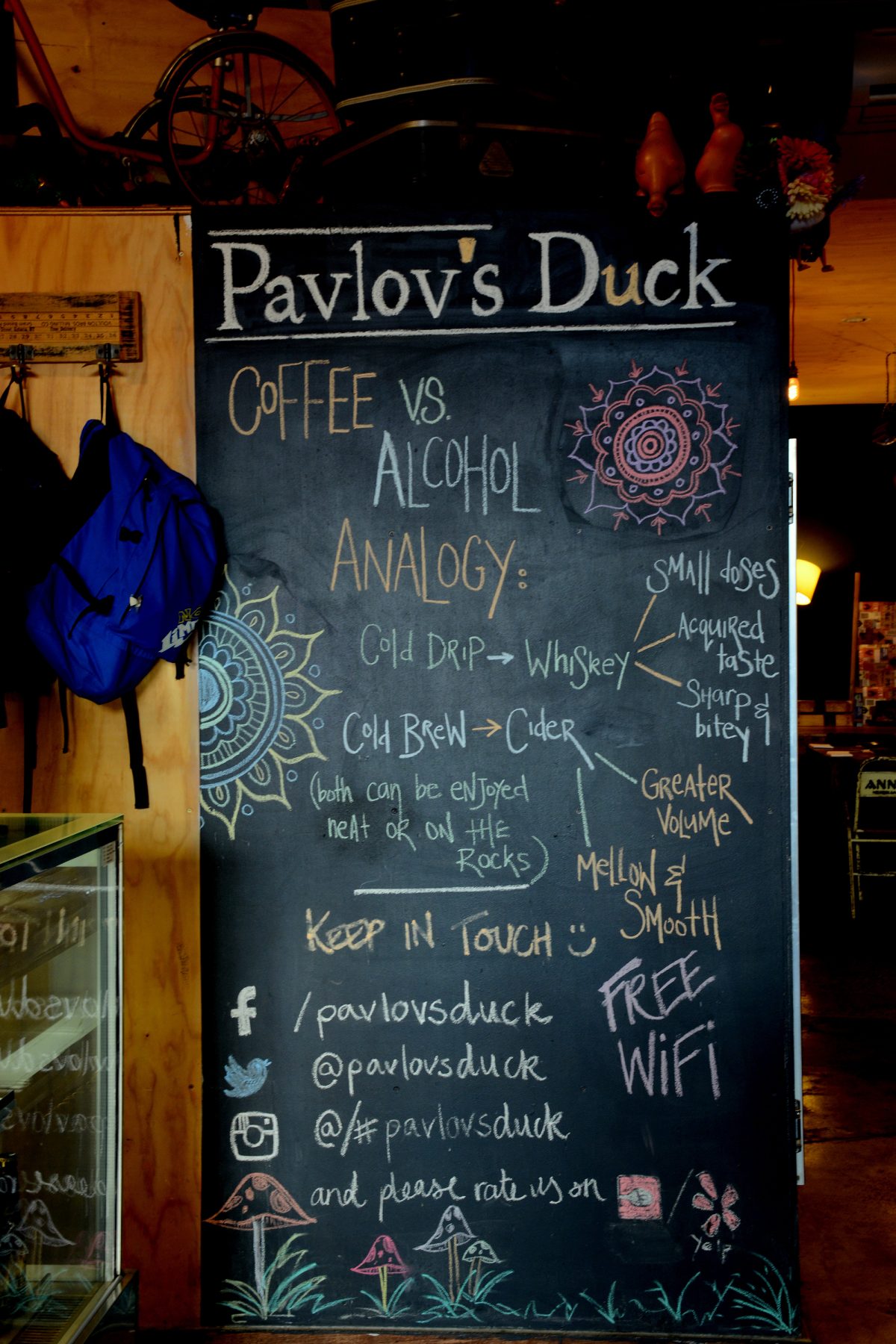 There is a live hoppers and kottu station right at the front entrance of Pavlov's Duck, where diners can experience a feel of Srilankan hawker style cooking. Kottu is always prepared with a bit of drama and with the right music accompanying; it can be an art form in itself.

The new dinner menu is very Srilankan with a few twists along the way. A menu that is supposed to be shared and enjoyed with friends and family, and also one that encourages #eatwithfingers. I was invited along with a bunch of other food lovers to sample the all new dinner menu.

The beverage list at Pavlov's Duck is not extensive but interesting. There is the regular tea/chai/coffee/hot chocolate/fruit juices/ginger beer routine for those who are not into alcohol. For the others, you could choose from a small but well thought of local wines and cider list. Or try out the Srilankan Lion Lager or if you are more adventurous and not driving back home, the Mendis Old Arrack (100% pure coconut arrack). There are some interesting cocktails (espresso based Daddy's Girl Martini, Cucumbarioska, Strawberry Duck-a-iri) added to the menu though I did not get to sample these.

Since I like my wines, I chose to go with a glass of the Longview Wipp Et Sauvignon Blanc (South Australia).

We started the meal with Thosai (a fermented crepe) and Vada (a savoury donut made from lentil flour) served with a green sambol and sambar. Srilankan cuisine is very similar to South Indian cuisine, so there weren't too many surprises for me. The Thosai reminded me of the wheat crepes we make at home but the sambar was different in flavour. The green sambol with mango, coconut, shallots and spices was amazing; I loved it. The Vada had a good flavour but was fried too crisp that it lost its inner soft sponginess.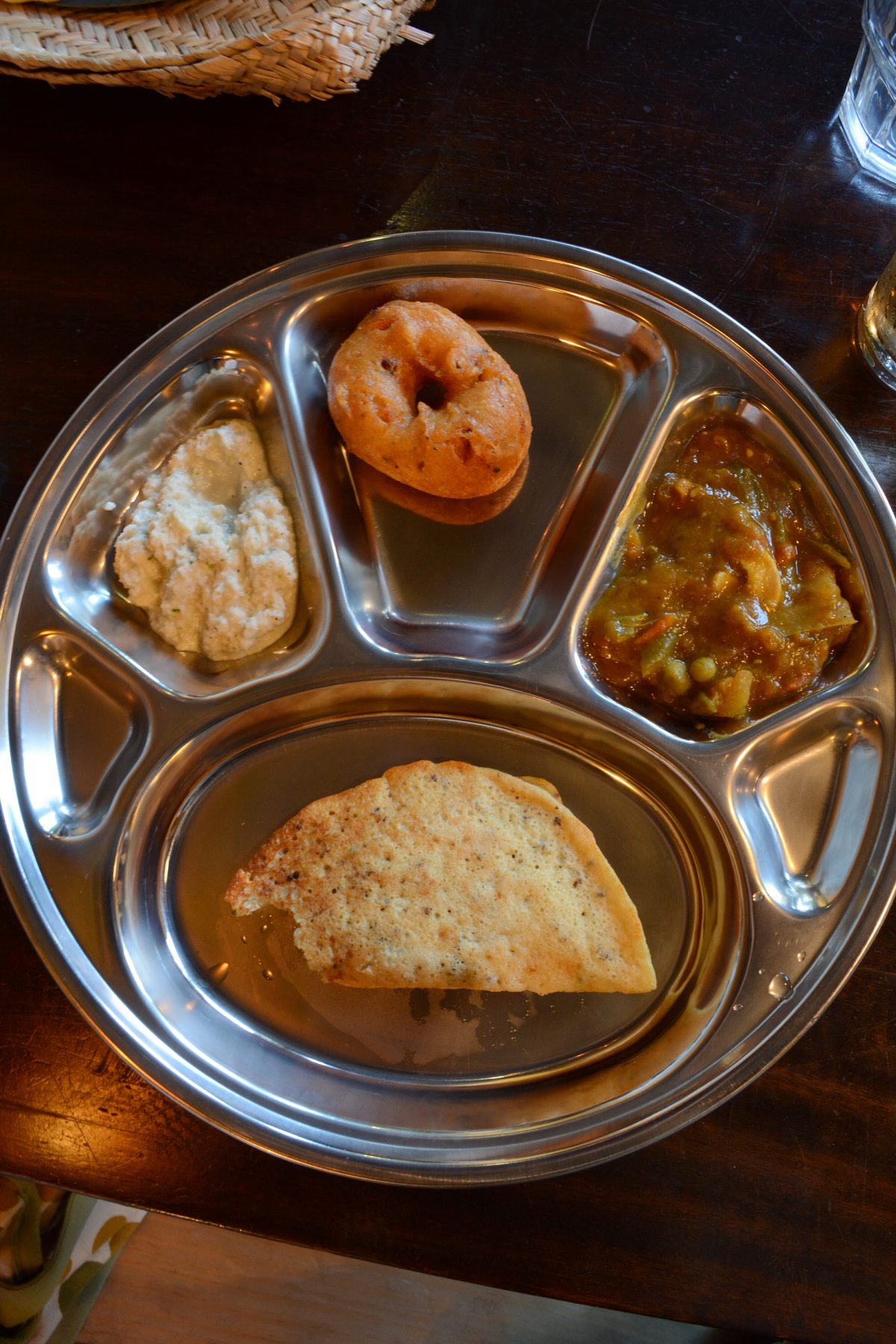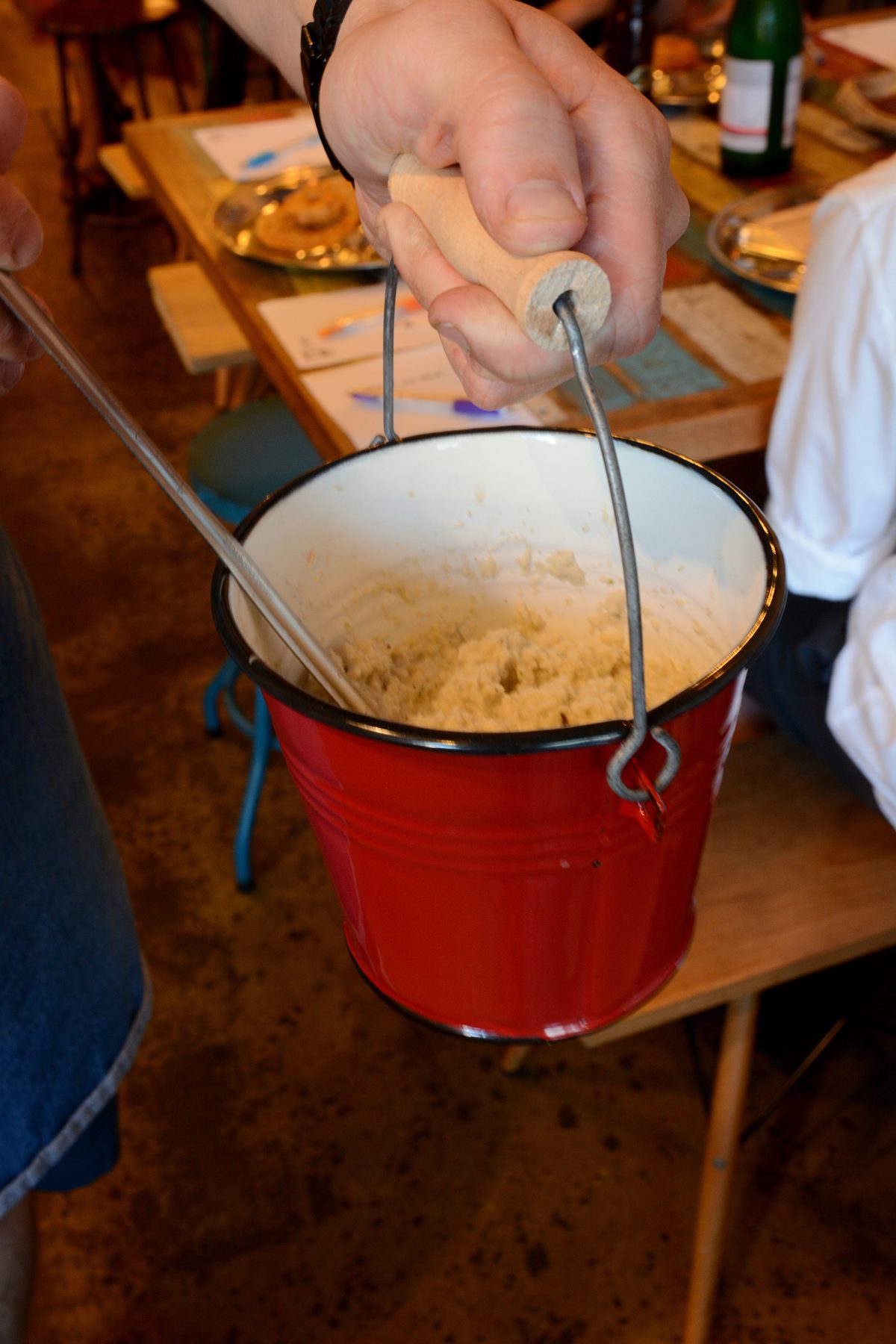 The next dish we sampled was the String Hoppers (rice flour dumplings pressed into noodle form and then steamed) which was served with Kiri Hodi (a mildly spiced coconut milk curry) and pol mallung mildly spiced coconut dry chutney). Totally recommend this course….it was simple yet so delicious and full of flavour. The string hoppers were just perfect and melt in your mouth and the kiri hodi and pol mallung were the most delicious accompaniments. A must try at Pavlov's Duck.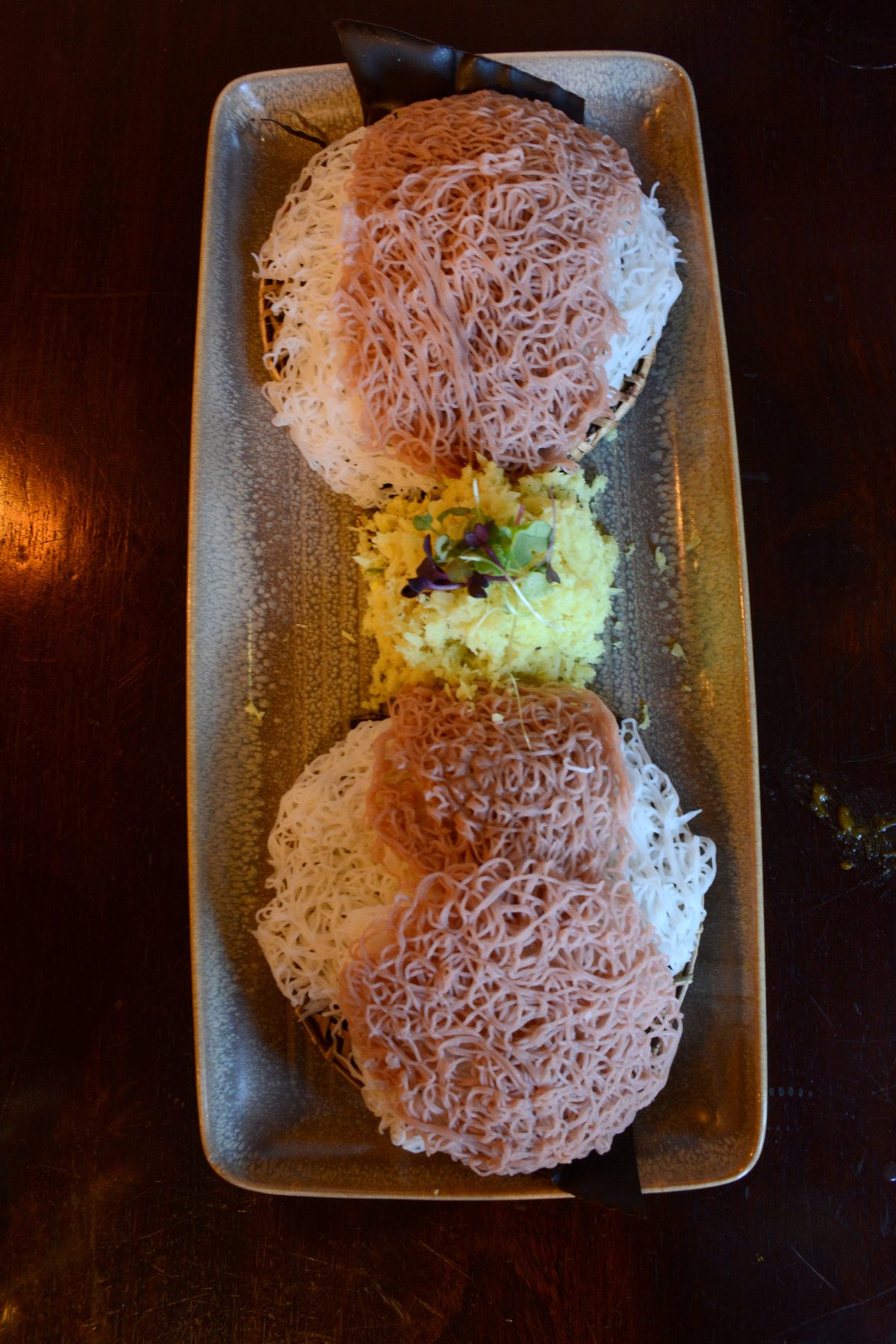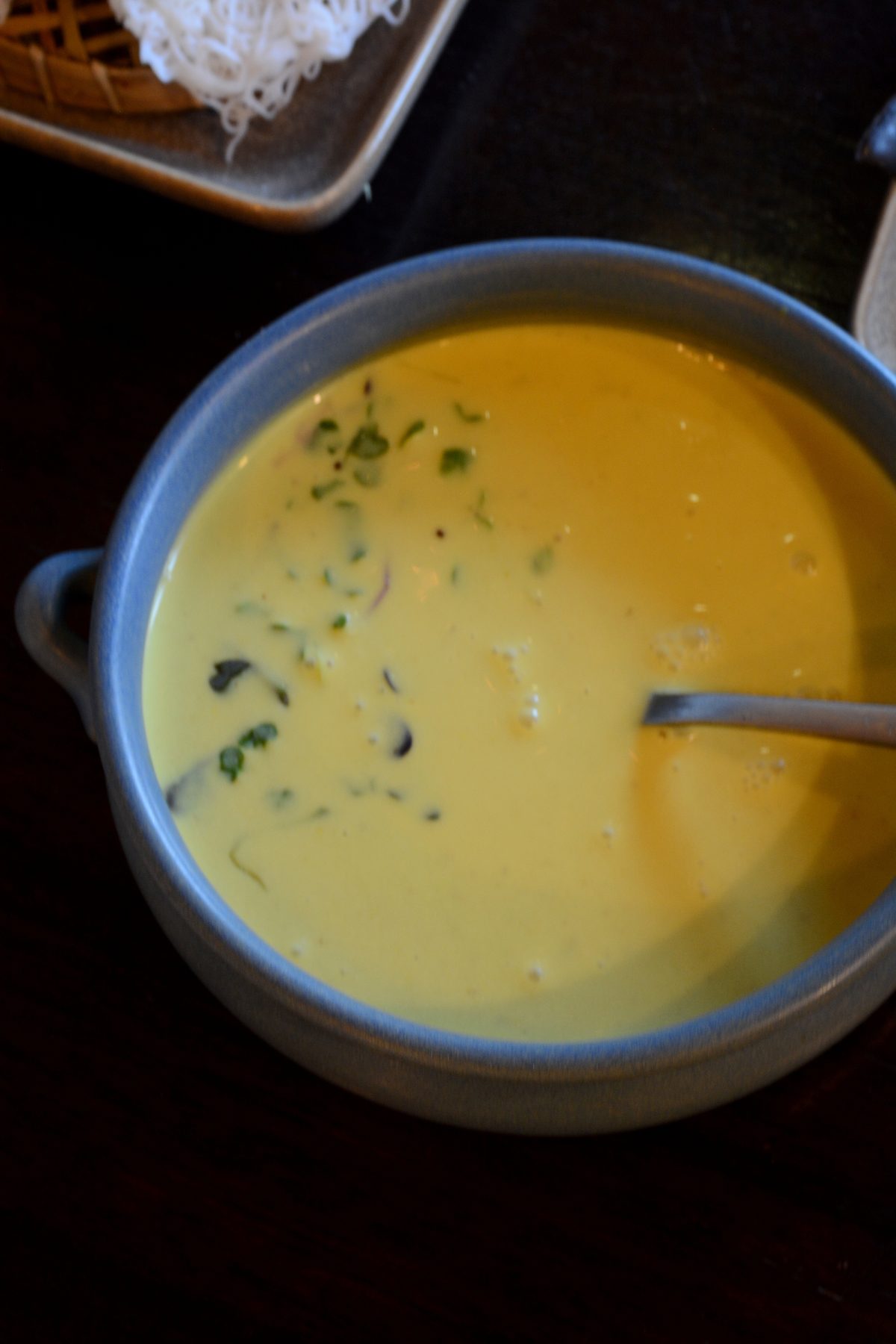 For the next course, we had Godhamba Roti (layered, flaky wheat rotis/plain and egg) with dhal (lentil curry) and chicken curry. I loved the texture of the roti, especially the plain one and it paired beautifully with the simple dhal. The chicken was cooked well and flavourful but I would have preferred more gravy to dunk the rotis in. I was a tad bit disappointed with the chicken since I was expecting a fiery hot Srilankan version but then that's me. Srilankan food can be really spicy and hot which may not suit all tastebuds (especially when the food has to cater to a wider audience) and hence the toned down version.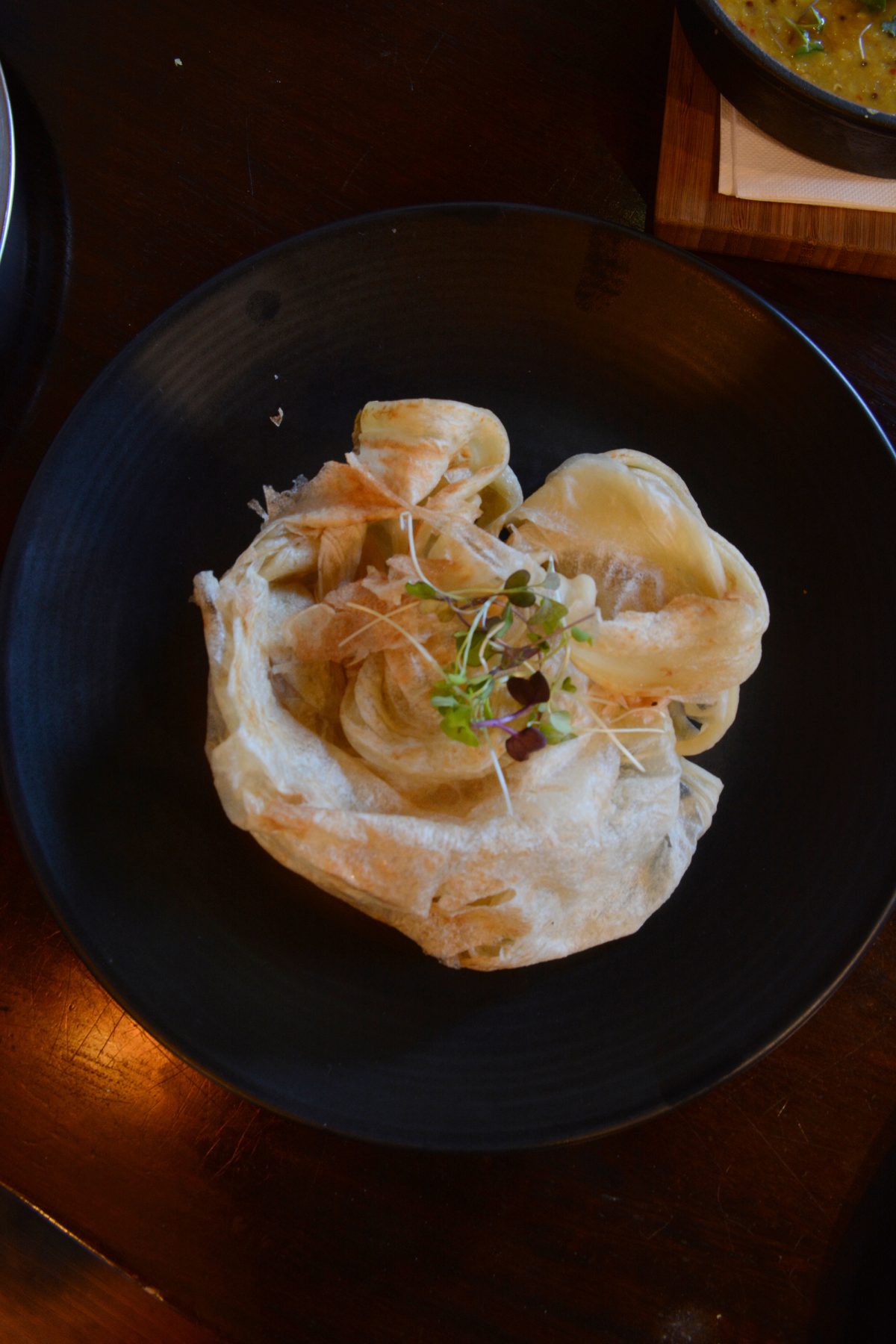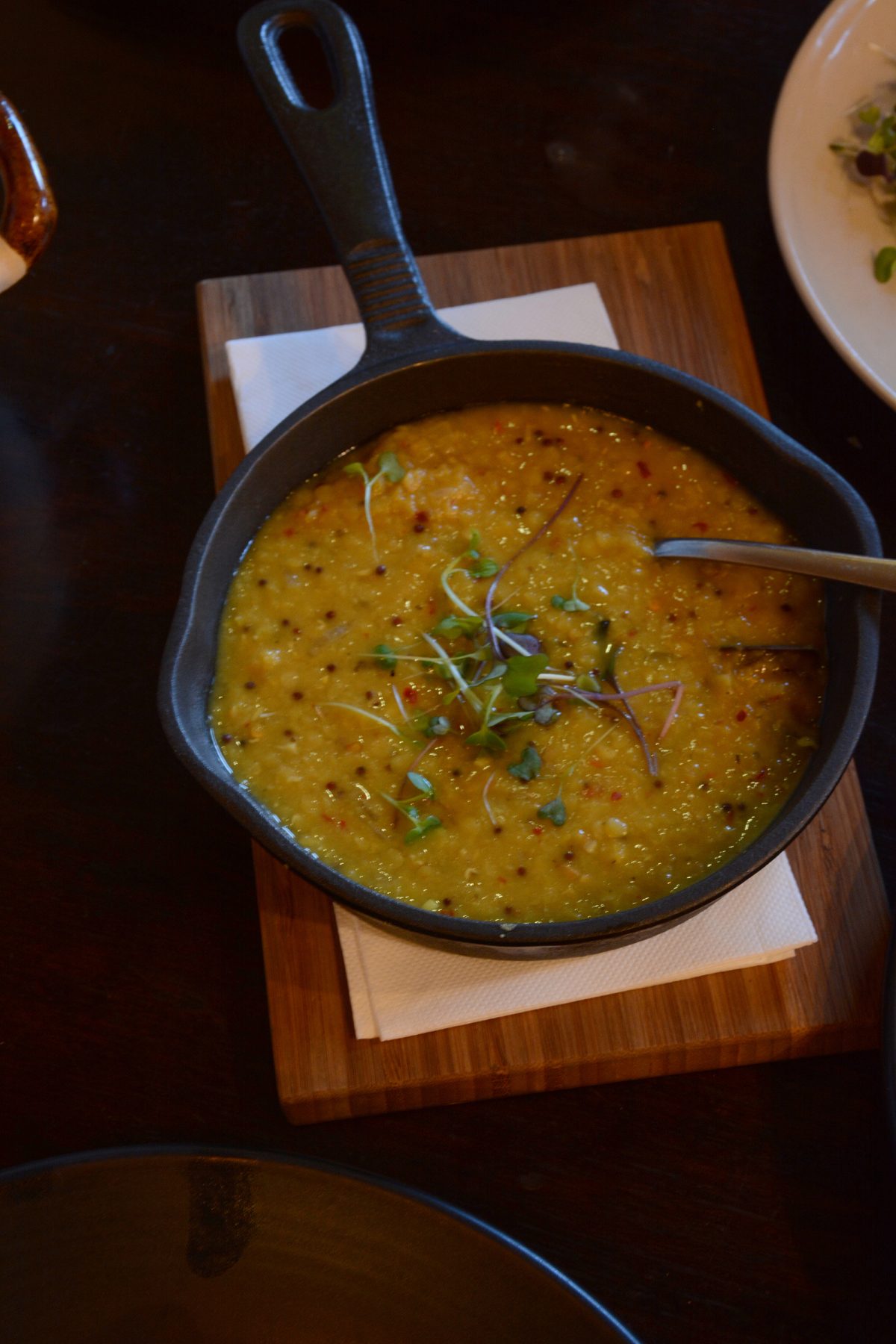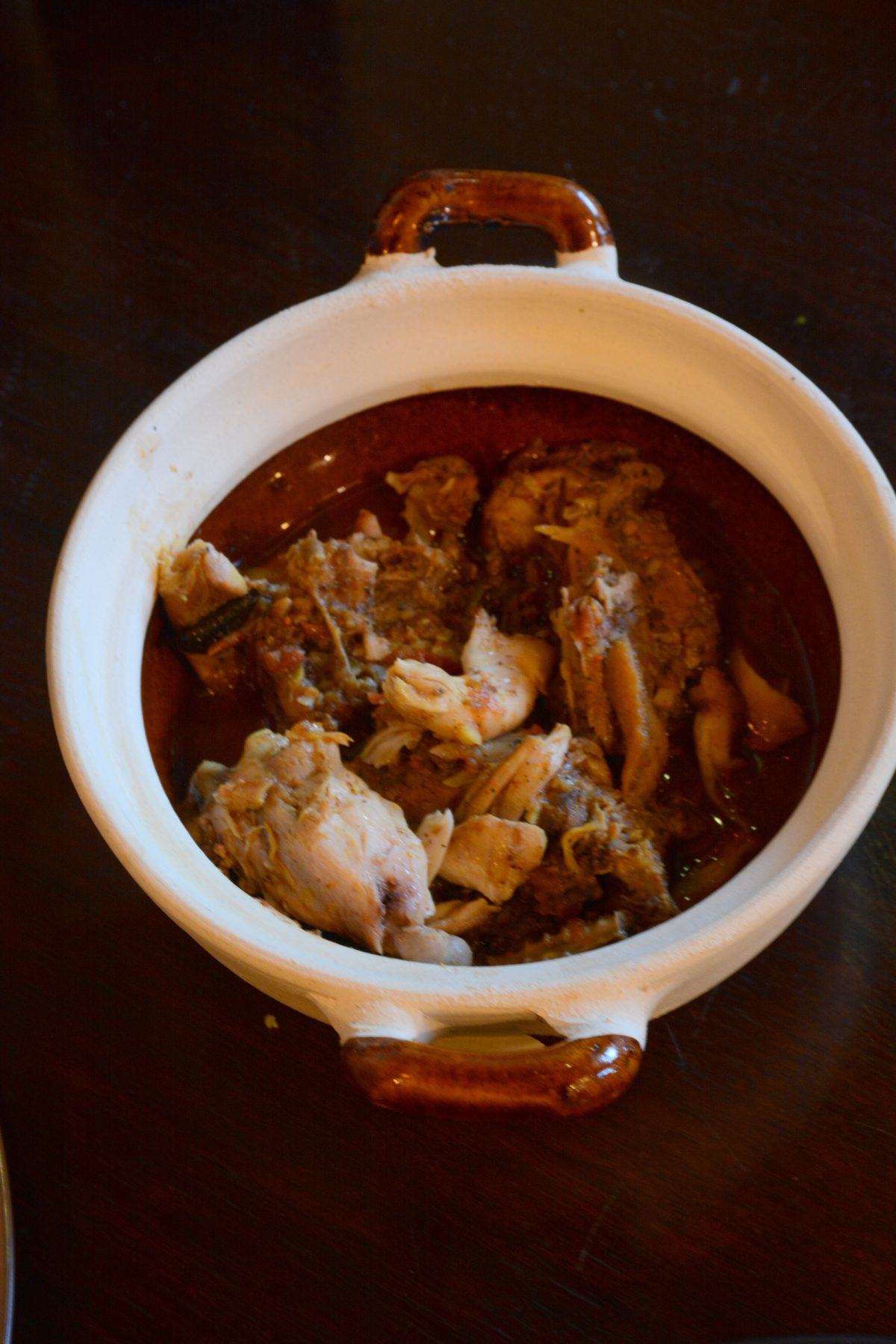 Finally, it was time for the kottu. This is one of the most popular and famous street food from Srilanka; it is essentially roti that has been chopped up and mixed with spices, eggs and vegetables. What makes it unique is the way that all the ingredients come together on a large, hot tawa (flat pan). We had three choices for the night – vegetarian, chicken and crab. And my favourite pick was the crab. I have never tasted crab kottu before; it was delicious but mildly spiced. The crab meat was added to the kottu but there were also two big pieces of crab served along with it which made for a wholesome meal.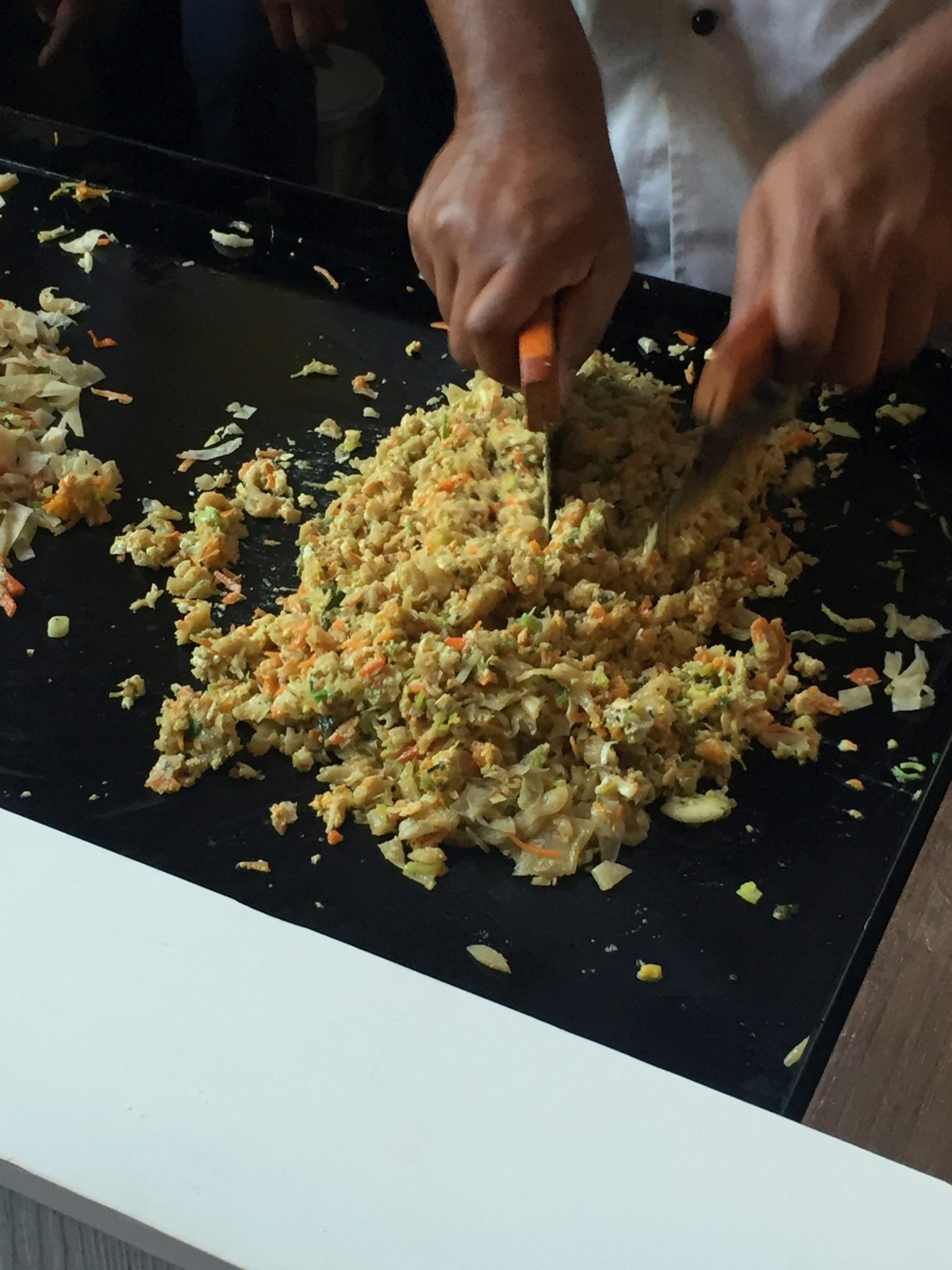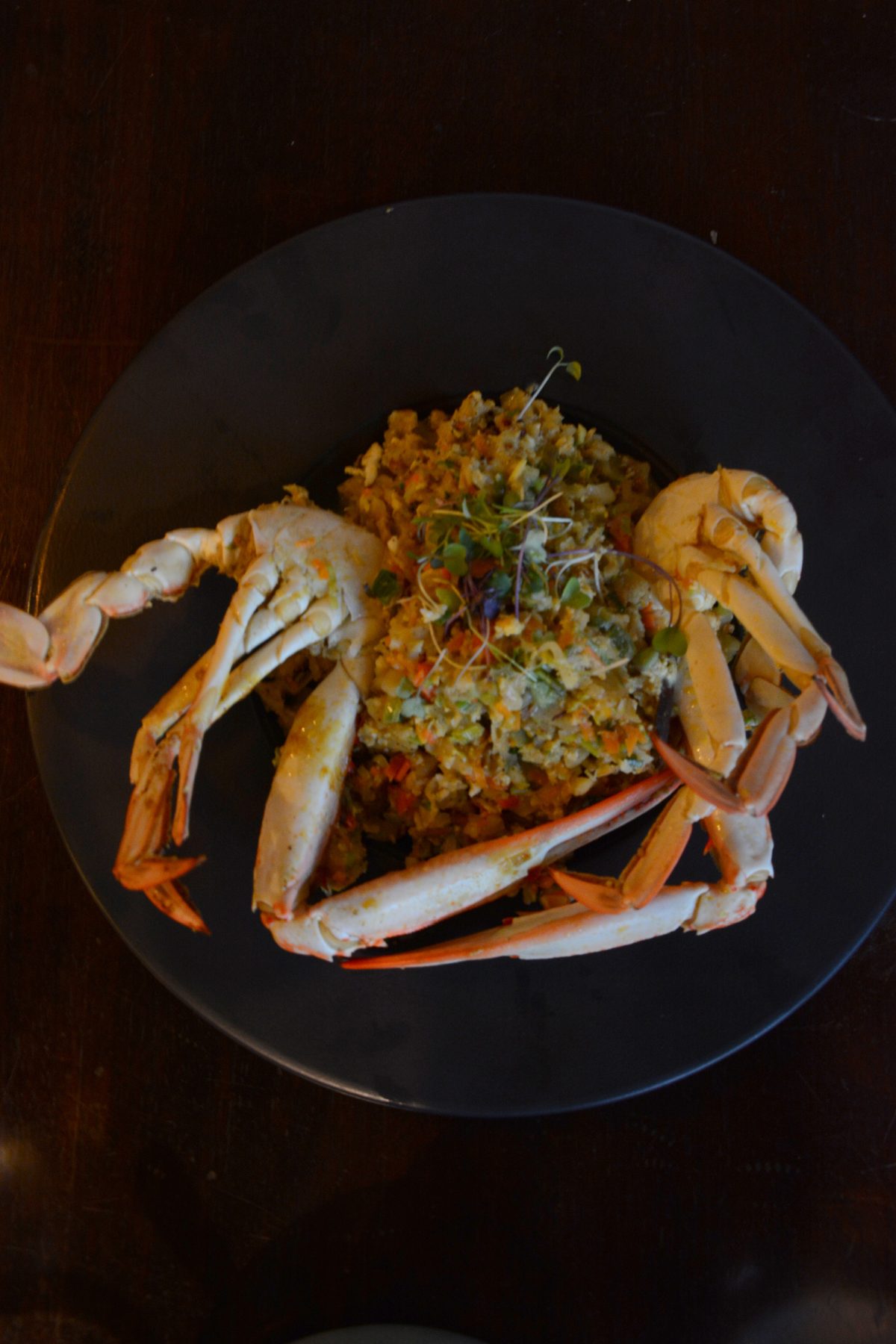 The next course (yup, loads of food) at Pavlov's Duck was the plain and egg hoppers (a traditional bowl shaped crepe made with fermented rice and coconut milk) which was served with seeni sambal and dhal for the savoury lovers and with butter and sugar for the sweet lovers. The hoppers were a bit dried out by the time they were bought out to the table but I guess this was because they wanted to serve all of us at the same time. But I am sure this will not happen during a regular restaurant service when it would be made to order.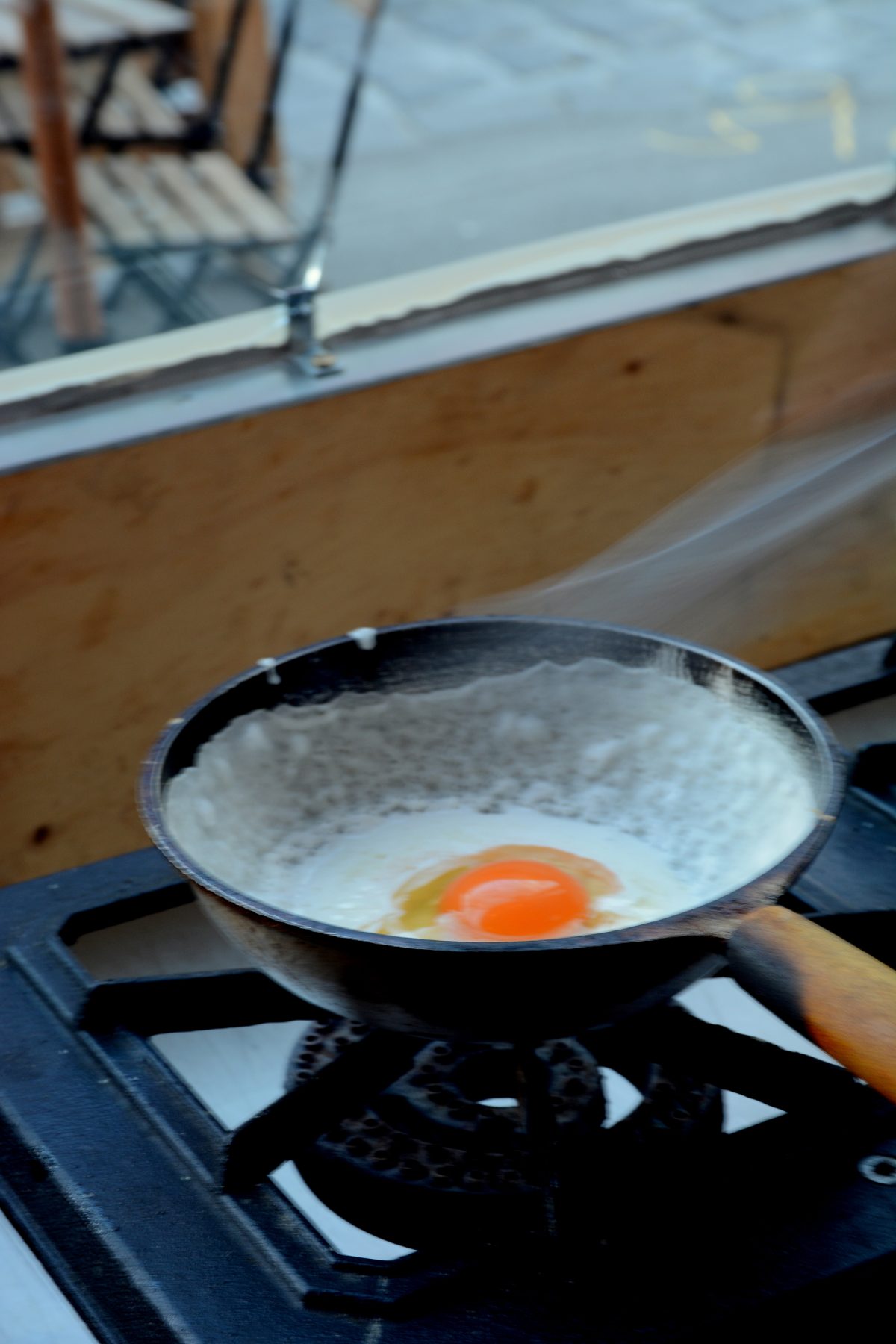 And the feast ended with Curd & Treacle; and this was my favourite part of the meal. All of you know I am not one for desserts but the subtlety of this blew me off. A simple Greek yoghurt drizzled with a Srilankan 'Kithul' (palm syrup) treacle. Make sure you leave enough space to try out this dessert; you will not regret it. I could go back just for this!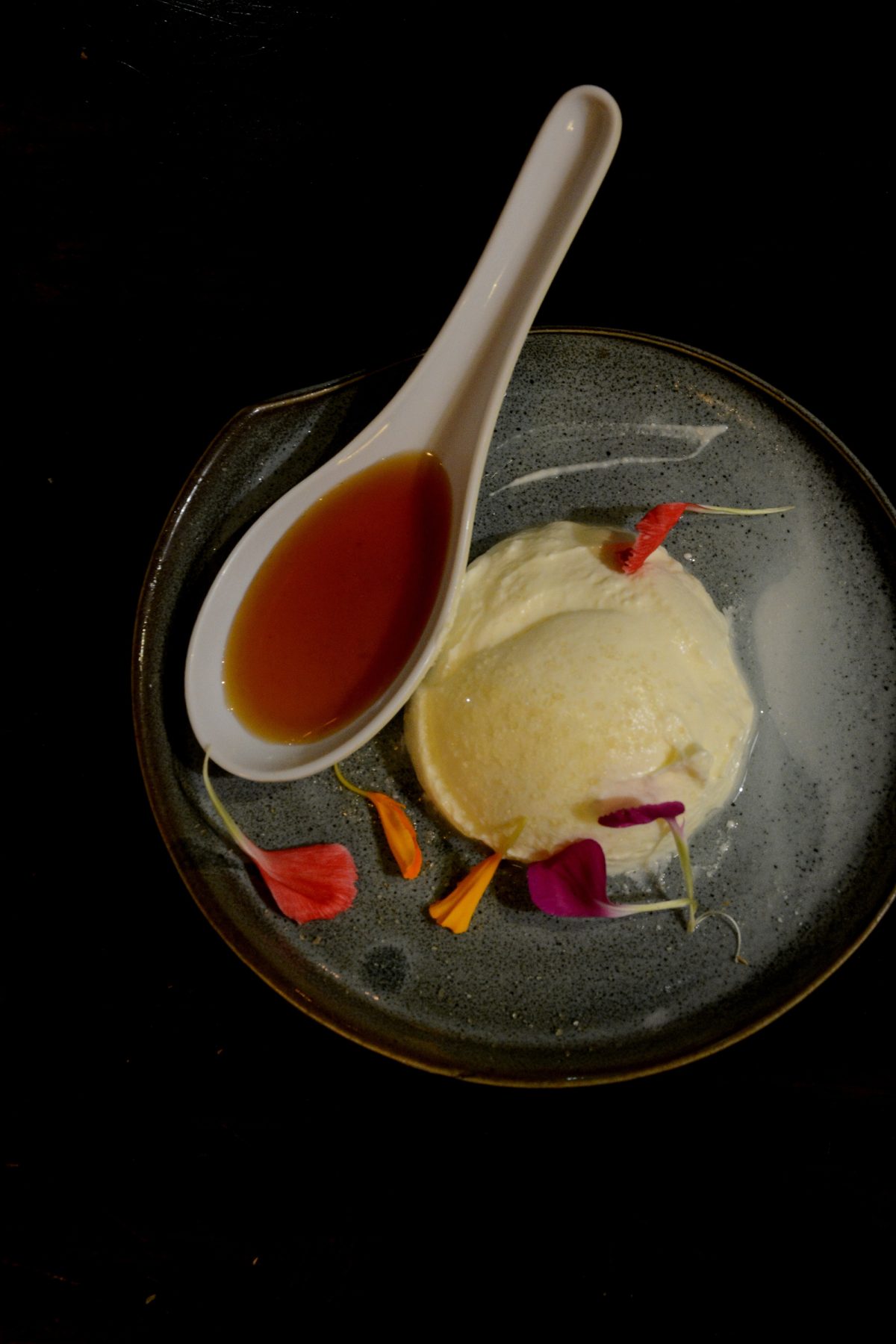 Noah and his team has done a wonderful job; it's great to see traditional cuisines making a comeback with its own twists to cater and reach out to a wider range of food lovers. I will definitely be dropping by Pavlov's Duck; it's a keeper.

Pavlov's Duck
401 Smith St
Fitzroy
VIC 3065

https://www.instagram.com/pavlovsduck/?hl=en

Disclaimer – I dined as a guest of Pavlov's Duck but all the opinions expressed are entirely mine.