Melbourne is an awesome city for brunch lovers like me. I love to sleep in on weekends and wake up rather late into the day and so I get excited every time I hear of a café offering an amazing breakfast/brunch/lunch menu.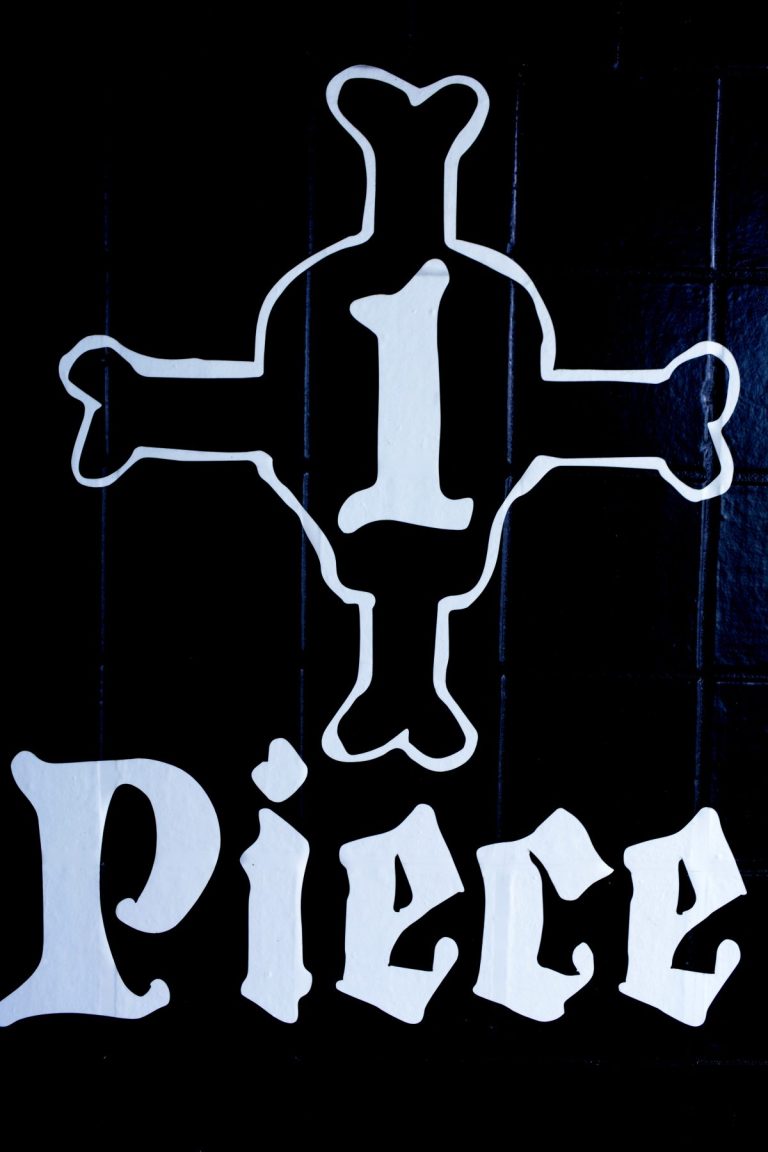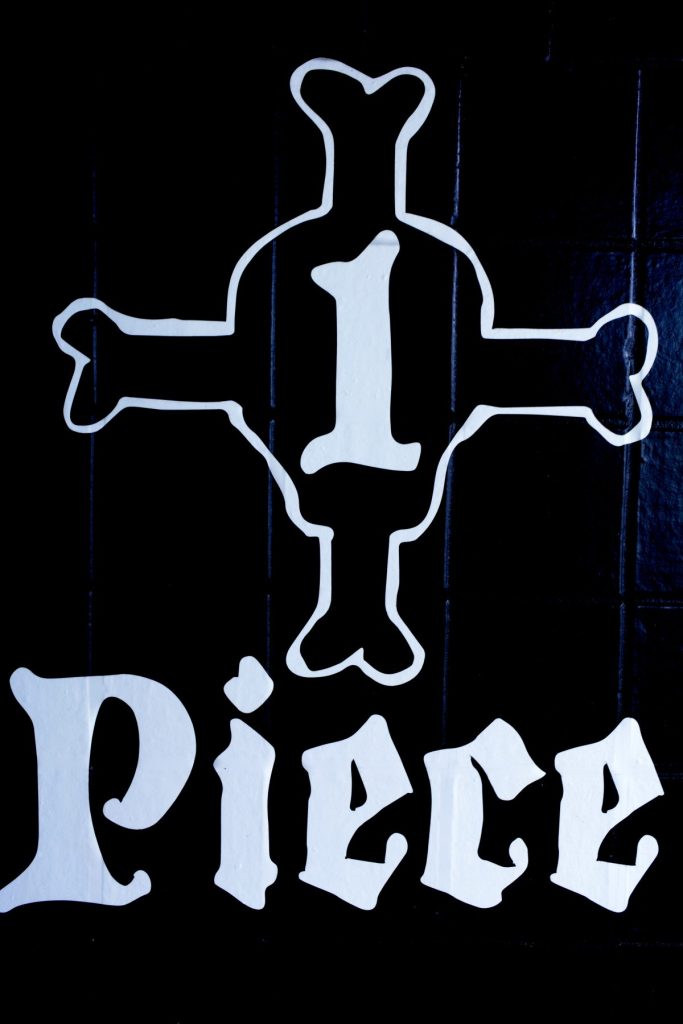 I have one complaint though; most places have less choice when it comes to savoury breakfasts when compared to the sweeter counterparts. And even when savoury is offered, there's not much interesting going on beyond the egg bacon routine. But I have met my match at One Plus Piece Café; these guys love savoury and they do it just my way!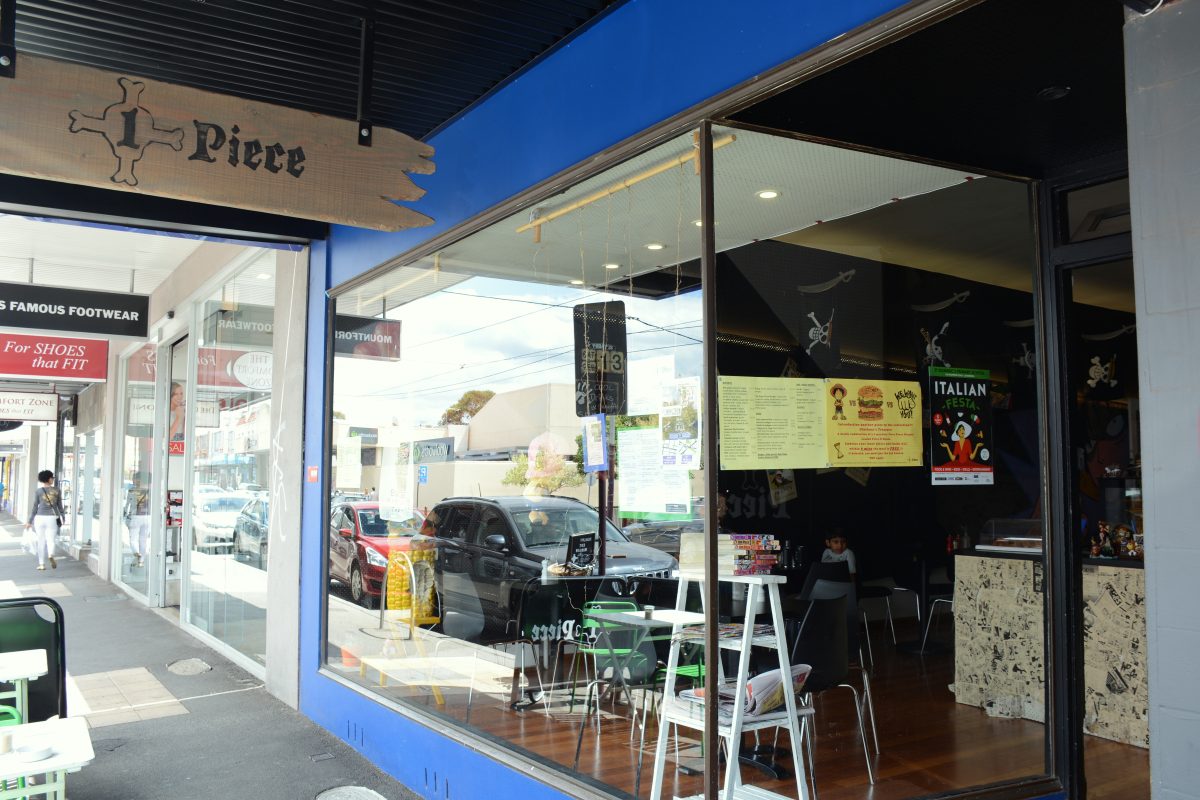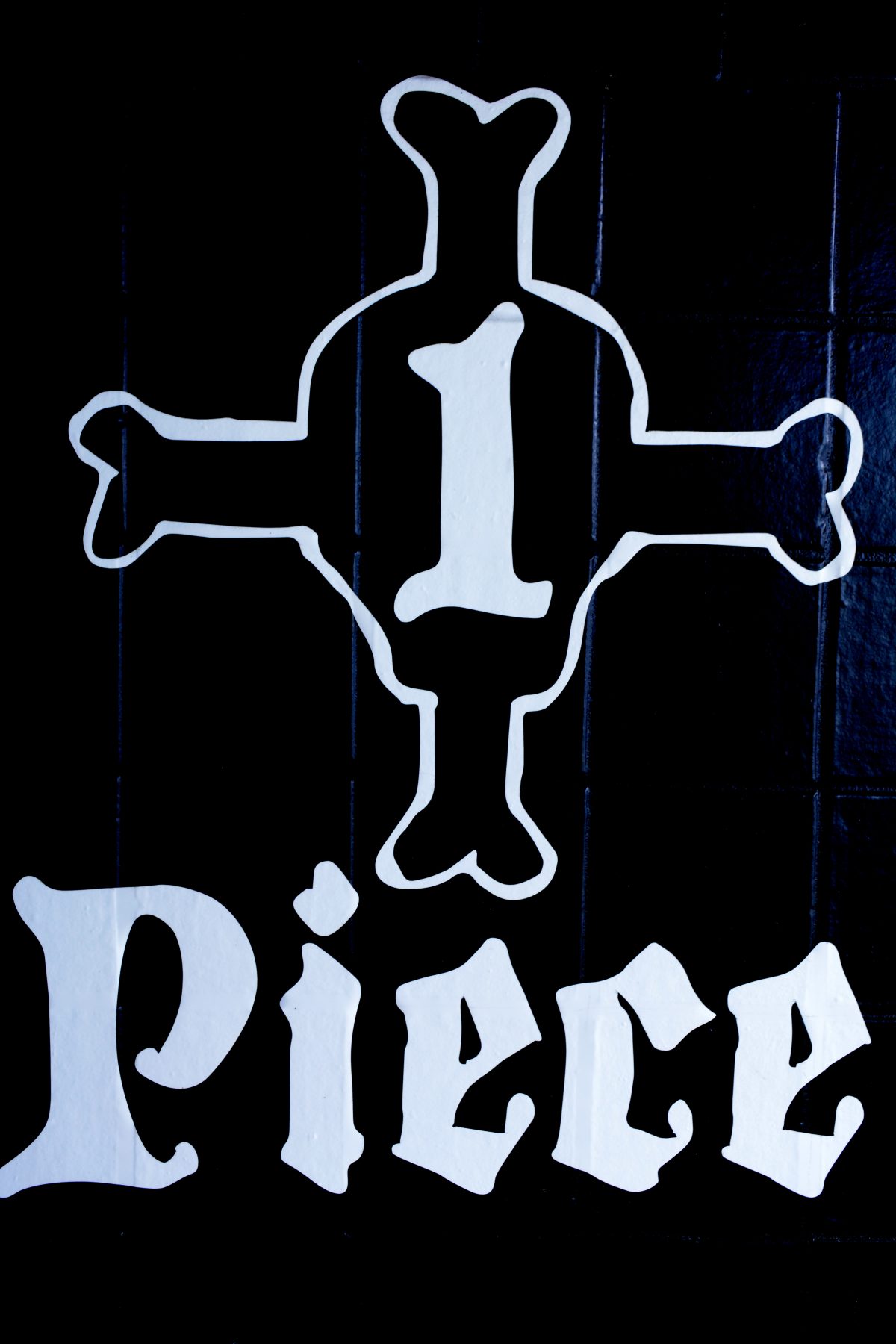 Situated on Whitehorse Road, Balwyn, One Plus Piece Café is a quaint, unassuming space from the outside. But inside, it's a Japanese anime lover's paradise. Now I am not a big fan of Japanese anime but I do love the little figurines, dolls and art work. The interiors reminded me so much of the Dojo Ramen Bar, though on a smaller scale.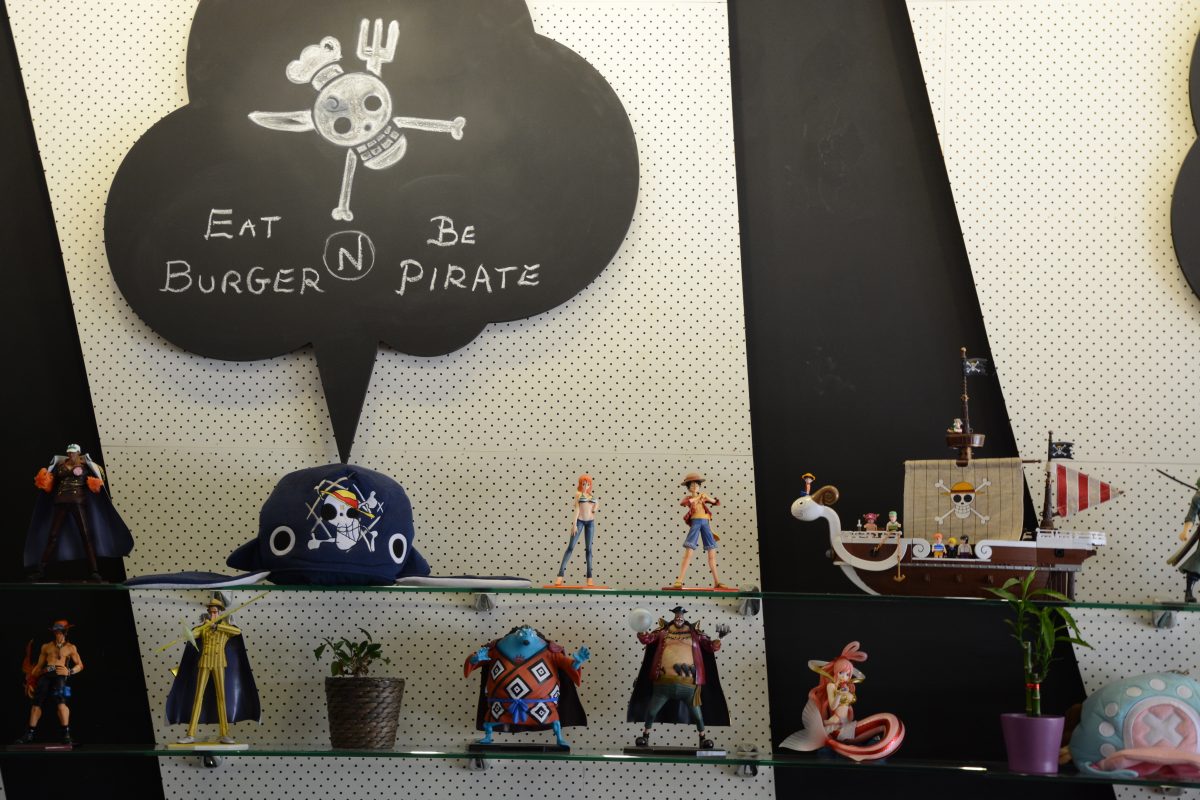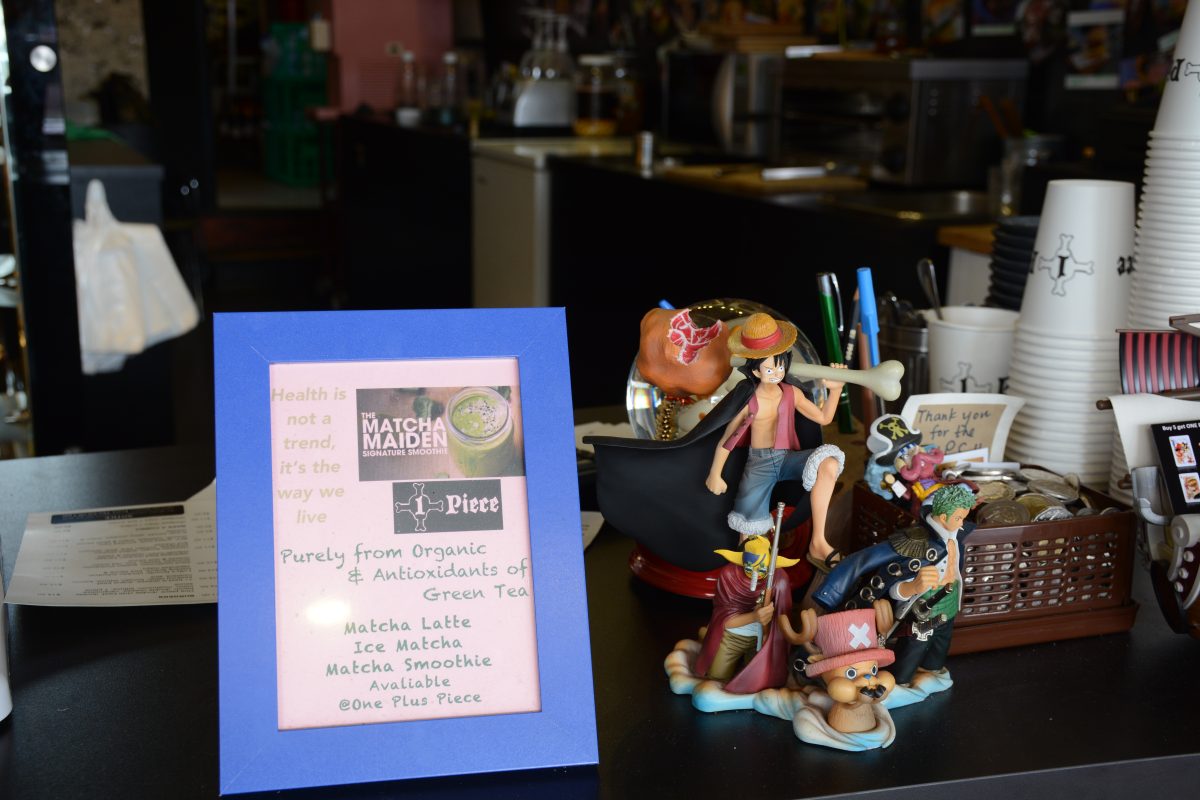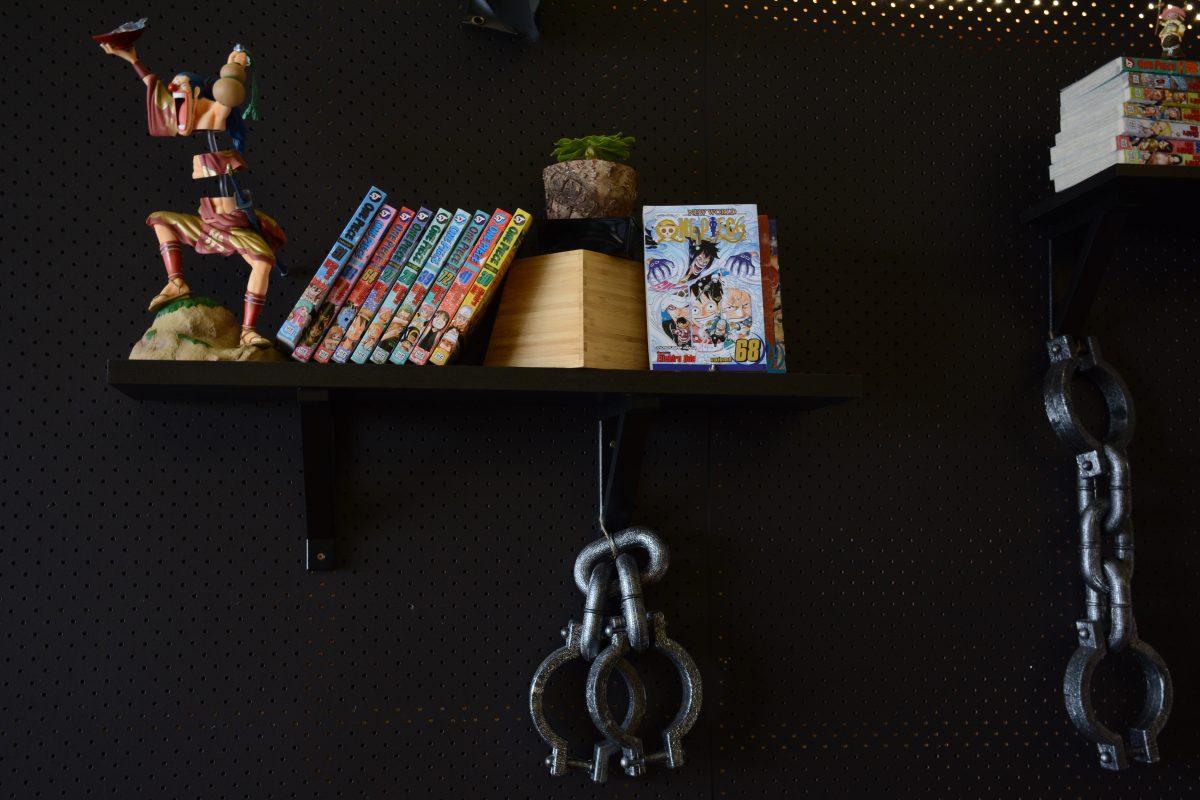 On the menu is a nice little description on what 'One Plus Piece' stands for, a little pirate story that my son enjoyed reading and then trying to connect it with the décor around. The glasses that arrived on the table were rustic, pirate themed cans much to his delight!

There's plenty of regular breakfast fare on the menu for those who want something familiar. But what sets this place really apart from the many cafes around is the Asian influence and twists to many of the dishes and these are what you need to really try out.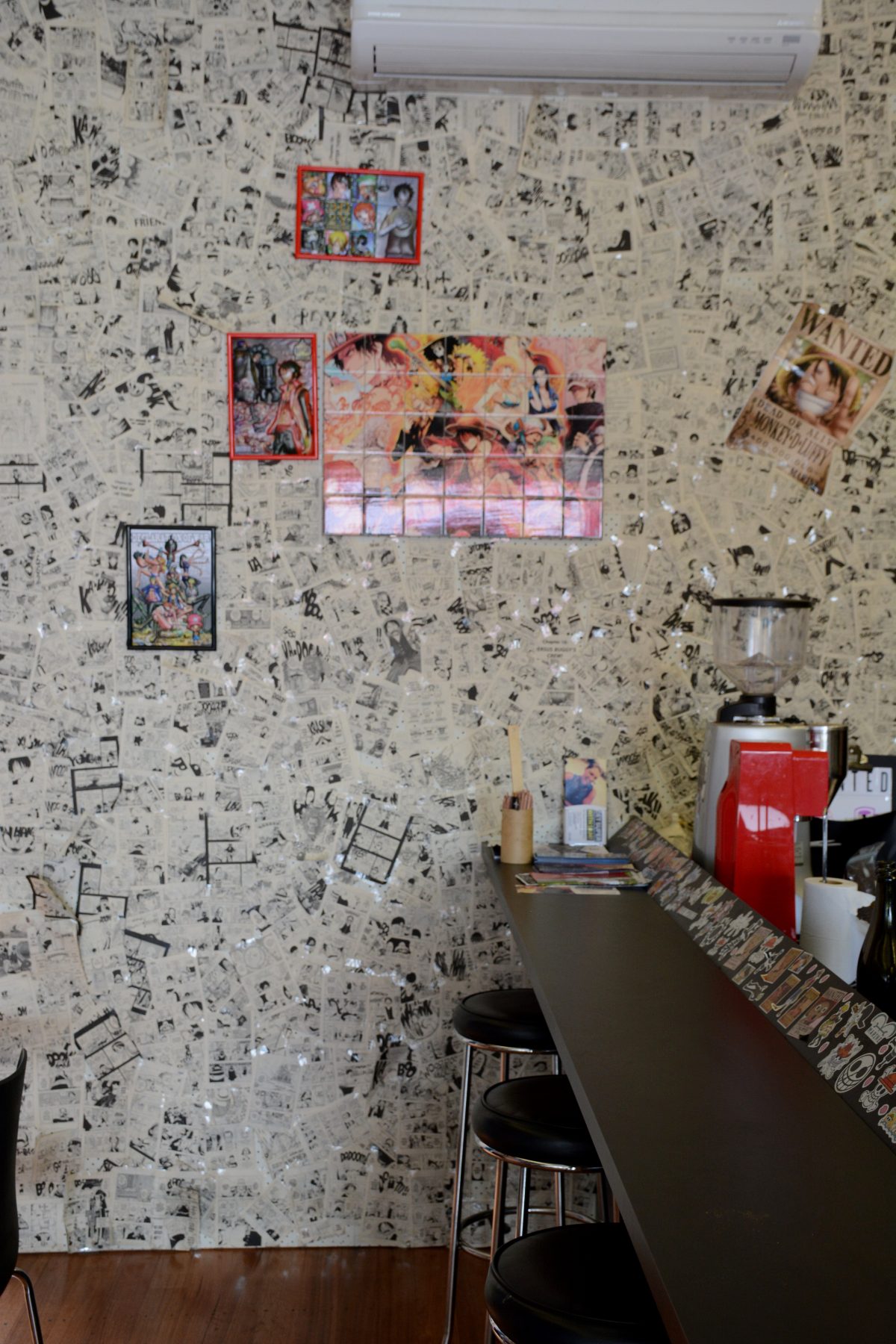 I have heard that the coffee here is really good; a custom house blend roasted by 5 Senses. Usually I don't let go of any opportunity to have a coffee but a few other signature drinks here beckoned me. It was a super hot day and so I chose the Tik Tok, a refreshing blend of apple, carrot, cucumber, celery, beetroot and ginger. It was delicious, ticked all the boxes for me especially with my love for vegetable juices. It was cold, delicious, refreshing and so good for you. I totally recommend this one.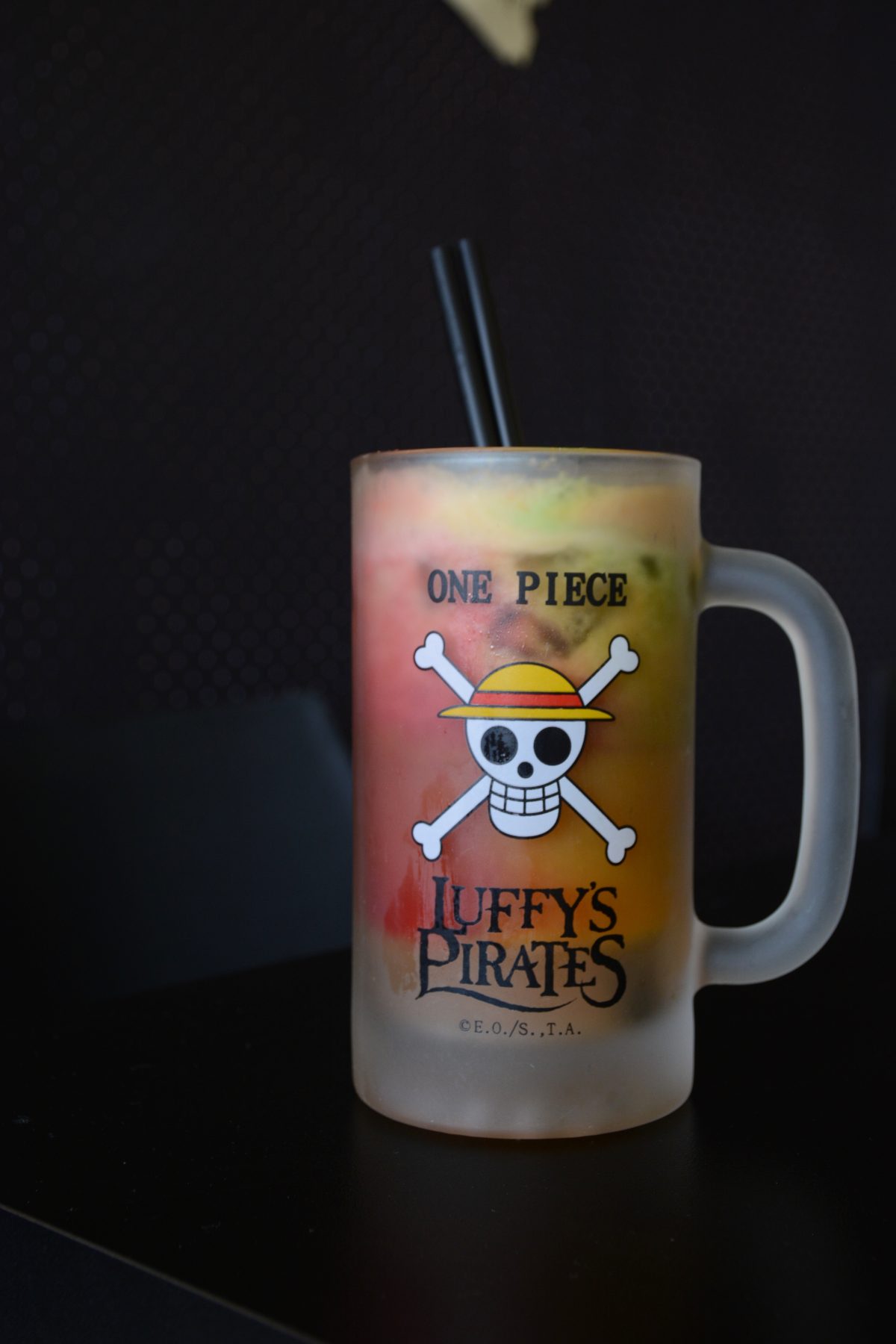 The boys decided to try out S.A.M – the only reason being the big fella's name is Sam and the little fella loves sparkling apple juice. S.A.M was a very colourful drink, a signature drink made from organic sparkling apple juice and organic Japanese matcha. It was really good but I preferred the Tik Tok more; not a big fan of matcha yet.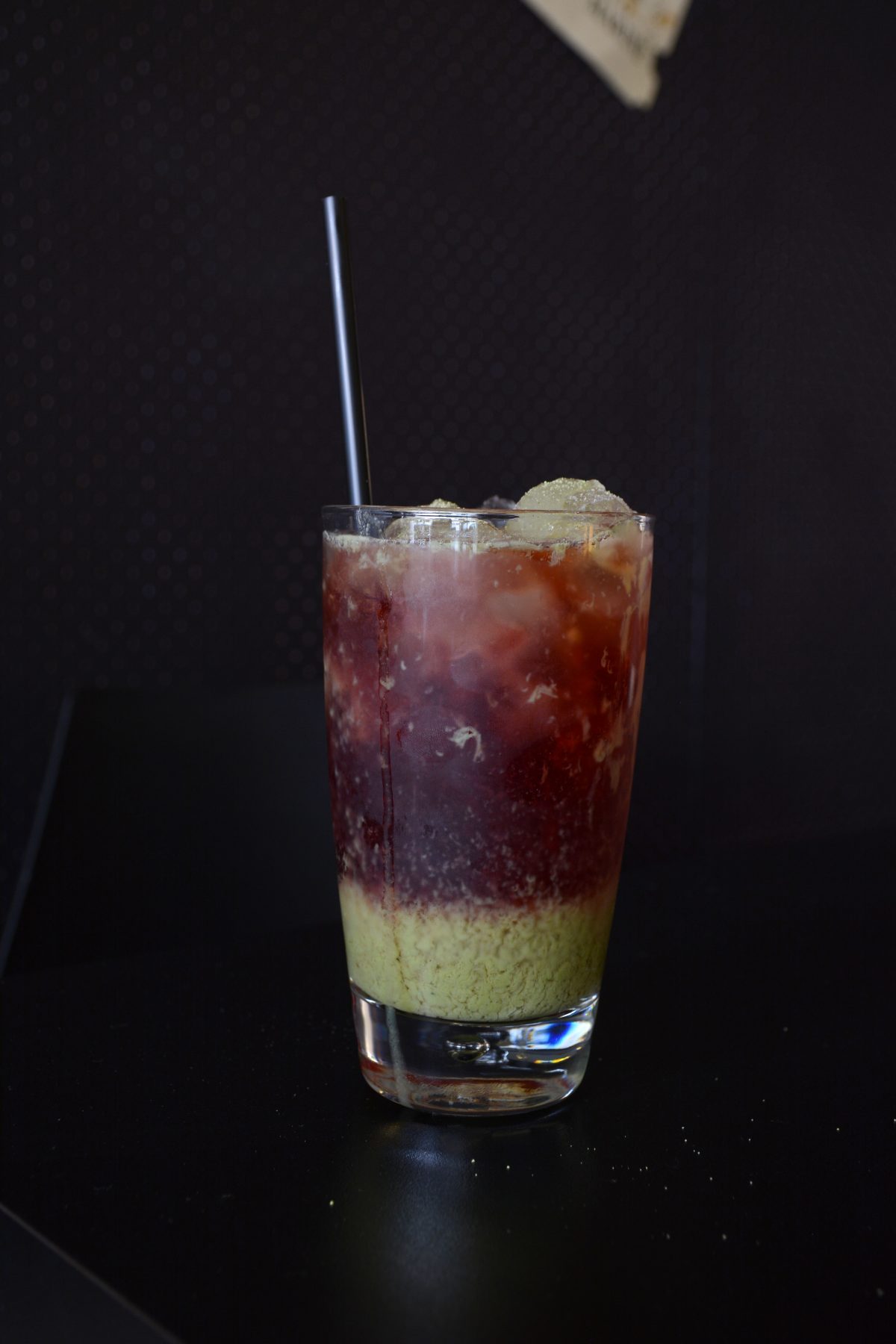 I was invited to try out the menu at One Plus Piece so we ordered only the drinks. The food we had was pre-selected by Chef Ryan who definitely seemed to understand our taste buds.

The highlight of the brunch experience was this dish – Mr. Franky which is a couple of roti rolls with ham and cheese, two perfectly fried eggs and topped with smashed avocado, sour cream, tomato salsa and a final drizzle of organic tomato relish. An absolute cracker of a dish, this is how I would love to brunch everyday. It was those toppings that took a very humble roti with eggs to a whole new level. It was spicy but just right, gooey runny eggs and that tomato relish was to die for. My son went totally gaga over this one and declared it his favourite dish ever.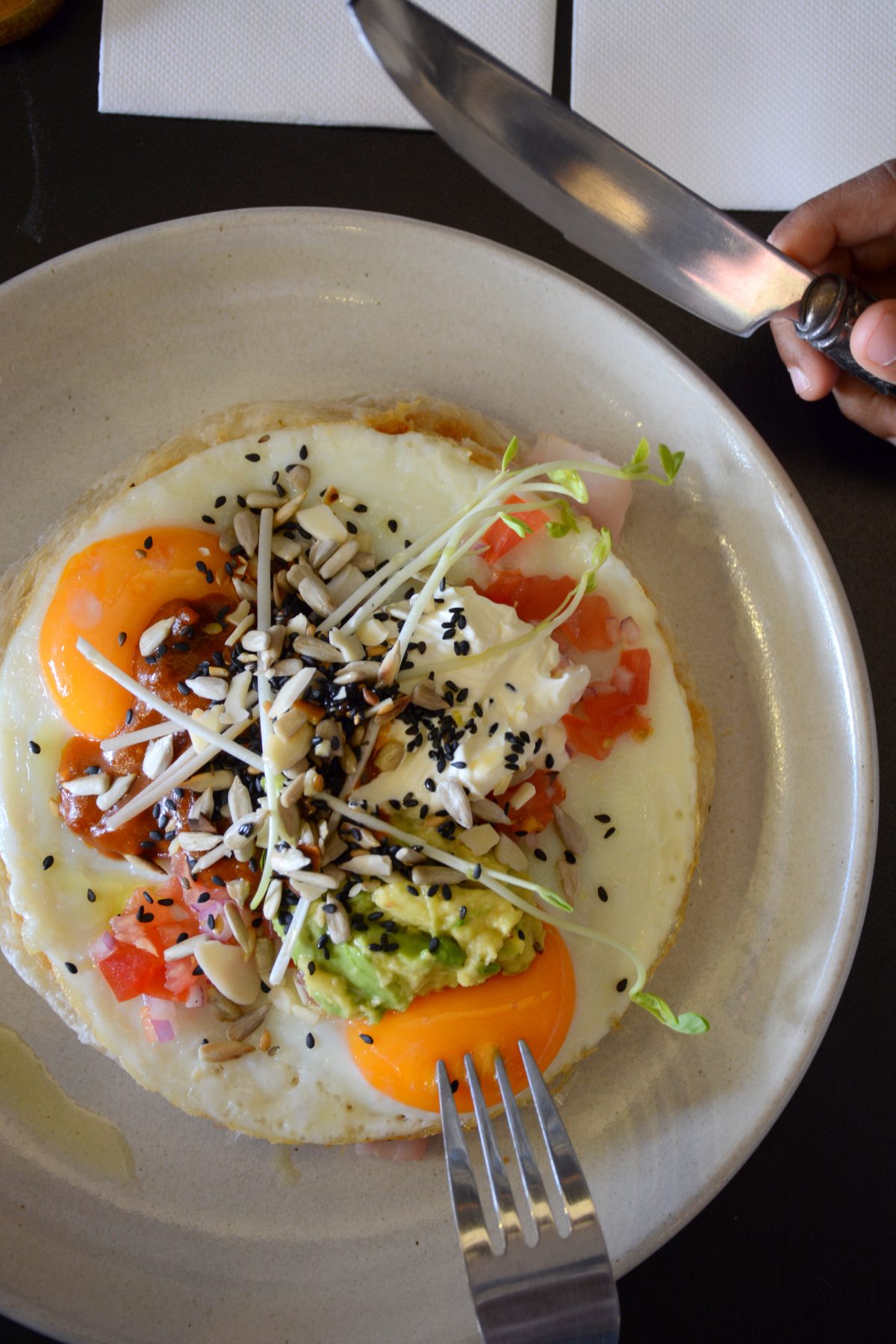 I am a big fan of Karage (Japanese fried chicken) and so I was thrilled when I got the Japanese fried chicken burger with chipotle mayo, cheese and mayo. The chicken was splendid; juicy inside with that crunchy exterior (the Japanese sure know how to fry stuff) but it was the chipotle mayo that I loved. You could actually taste the heat of the chipotle heat which made this a winning dish for me. Often when you order chipotle mayo, you do notice a colour difference but there's hardly any flavour or heat kick. This one was full of flavour with that nice spicy kick which does wonders on your taste buds.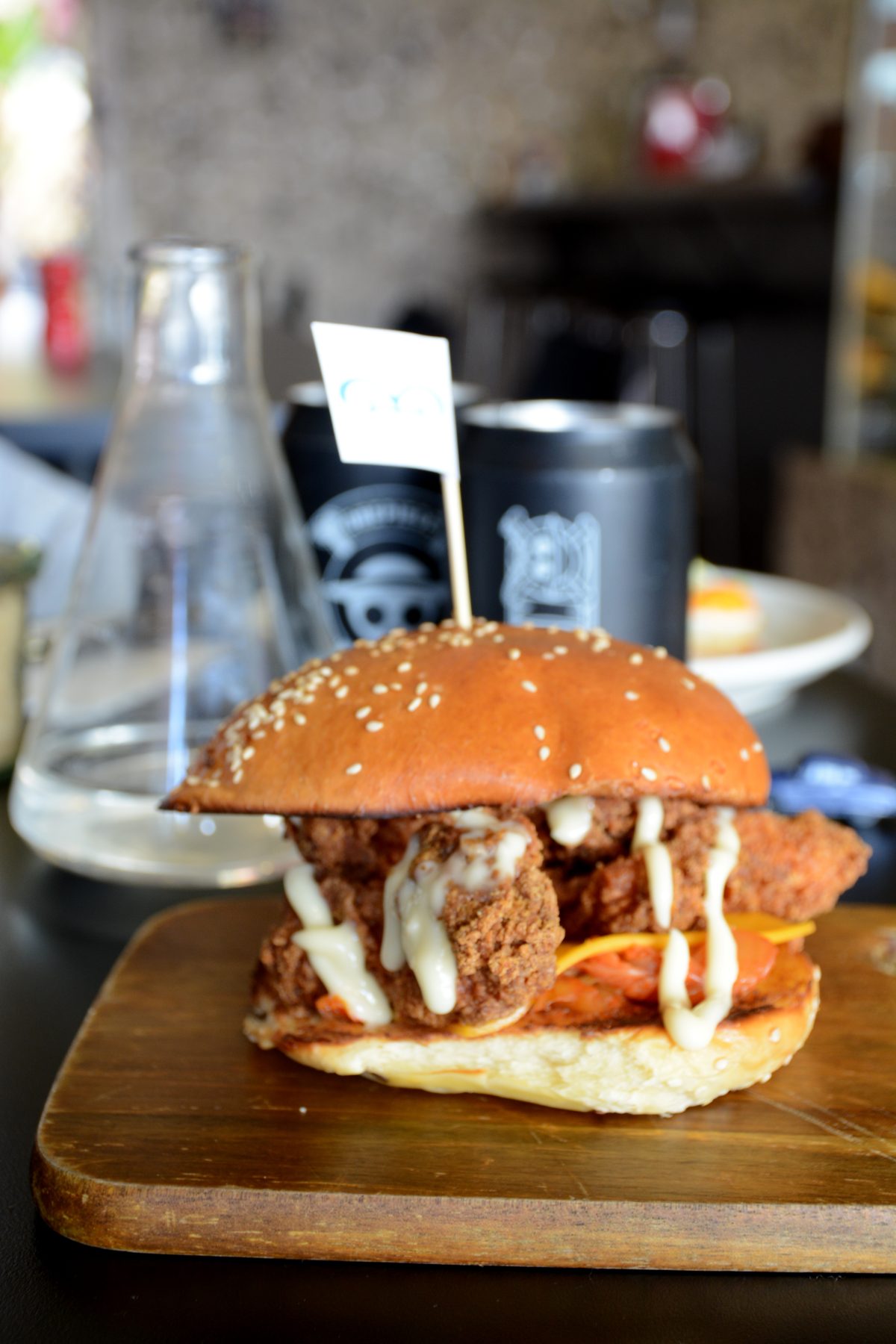 The final dish we had at One Plus Piece was the One Piece – double chilli beef, double bacon, double cheese, caramelized onions, mushroom, lettuce and a secret 1 piece sauce. This is how burgers must be; meaty, juicy, cheesy and also spicy! Loved the burger but it was way too much for me to finish but the big boy was happy to oblige; in fact he was not keen on sharing it in the first place. Again a well made burger hitting all the right spots.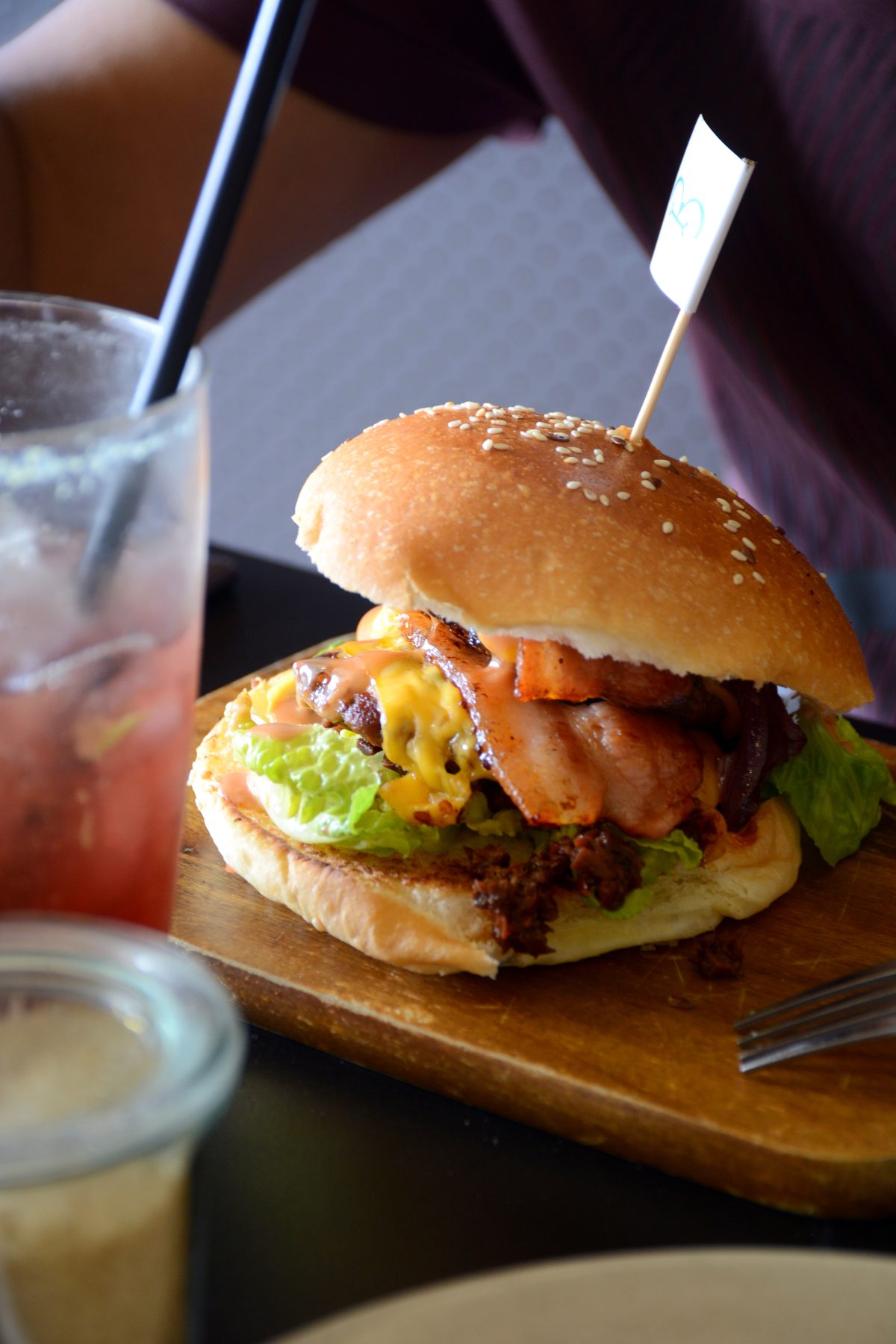 Vegetarians need not get disappointed; there are quite good options on the menu like a mushroom omelette with chilli oil. Portobello mushroom burger, kale antioxidant salad etc and also some healthy smoothies to choose from. In fact, next time I am going to try out the mushroom omelette.

To summarize my experience, One Plus Piece is a great place to catch up for brunch with friends or family. Go beyond the regular fare and try out their signature Asian influenced dishes which are really amazing. Definitely one to add to my brunch list.

One Plus Piece
266 Whitehorse Rd
Balwyn
VIC 3103

https://onepluspiece.com.au/

Disclaimer – I dined as a guest of One Plus Piece and The World Loves Melbourne, but all the opinions expressed are entirely mine.