I am a rather new entrant to the world of freshly shucked oysters.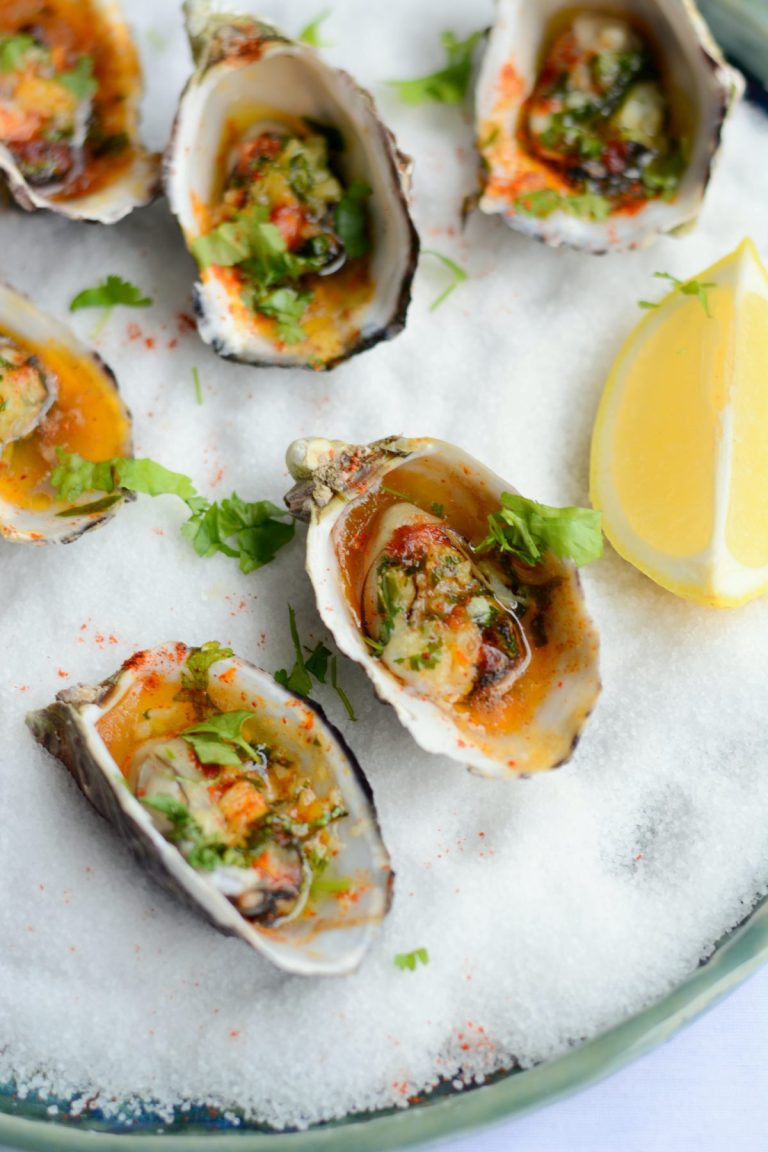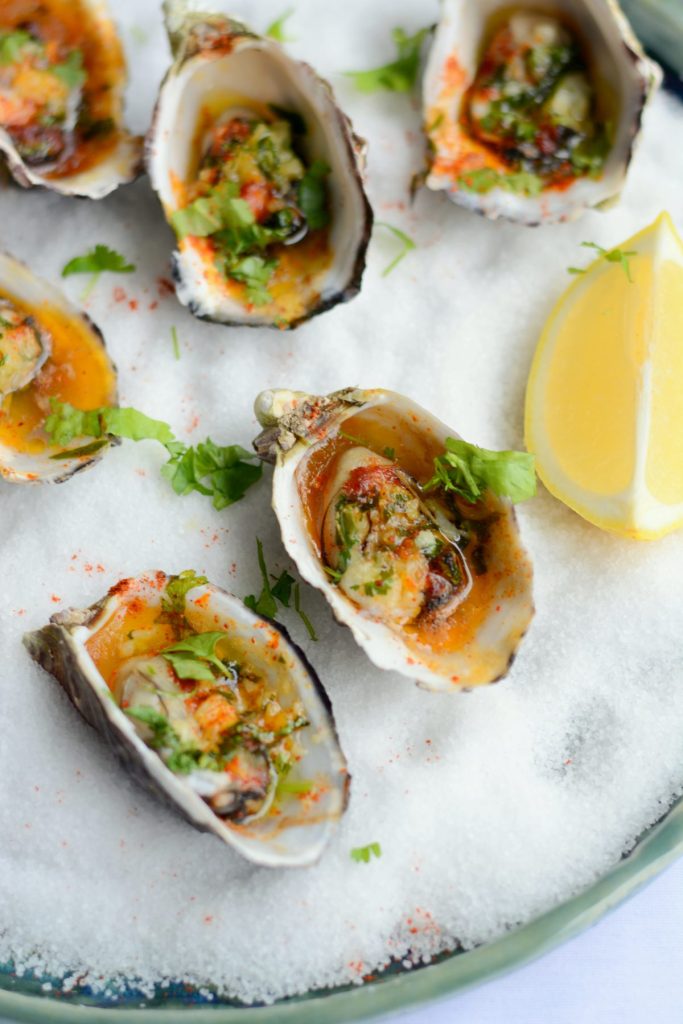 Remember vividly my first experience…..it was at a restaurant two years ago. A friend had invited us and he ordered a plate of fresh and Kilpatrick oysters. Now me and my hubby were very hesitant to try the fresh ones; squeamish about trying raw seafood. But the friend said, 'just don't think it's raw; shut your brains and open only your taste buds'. And I would call that the best advice ever, because both of us got hooked to it.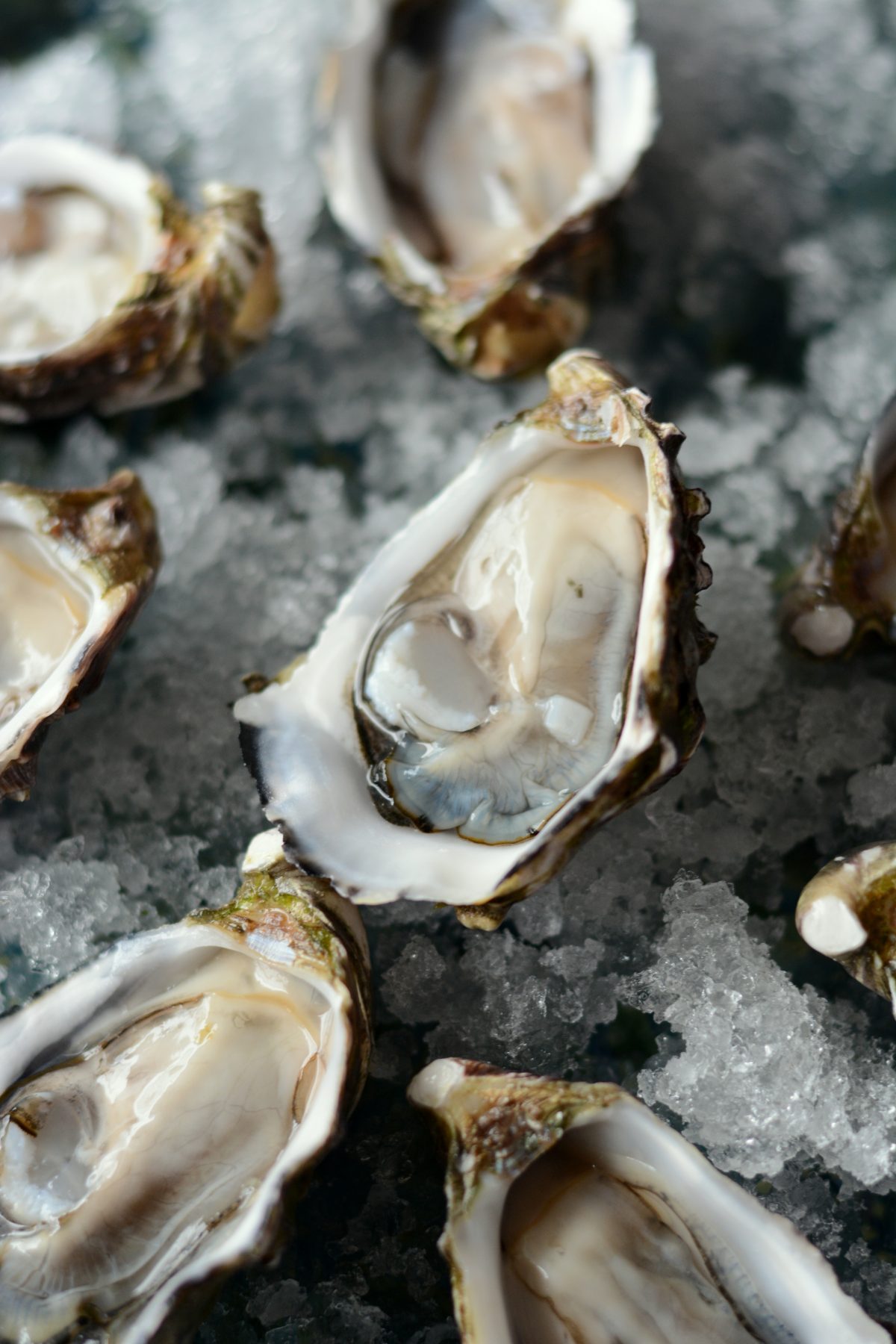 Freshly shucked oysters are such a delight for the taste buds. I agree that there are many to whom it may not sound very appealing. But for those who love it, it is an amazing experience. Of course goes without saying that it has to be fresh, super fresh so make sure you always get it from a trusted seafood store. For me, I am spoilt for choice living next to the Dandenong Farmer's Market.

As much as I would love to feast on these beauties by the dozen with some chilled white to accompany, I decided to create this delicious Baked Oysters recipe with my Indian culinary roots for inspiration. For me, this recipe as all about taking everyday ingredients (especially in an Indian household) and pairing it with the freshest Australian oysters. Call it fusion or inspiration or any other adjectives you wish to…..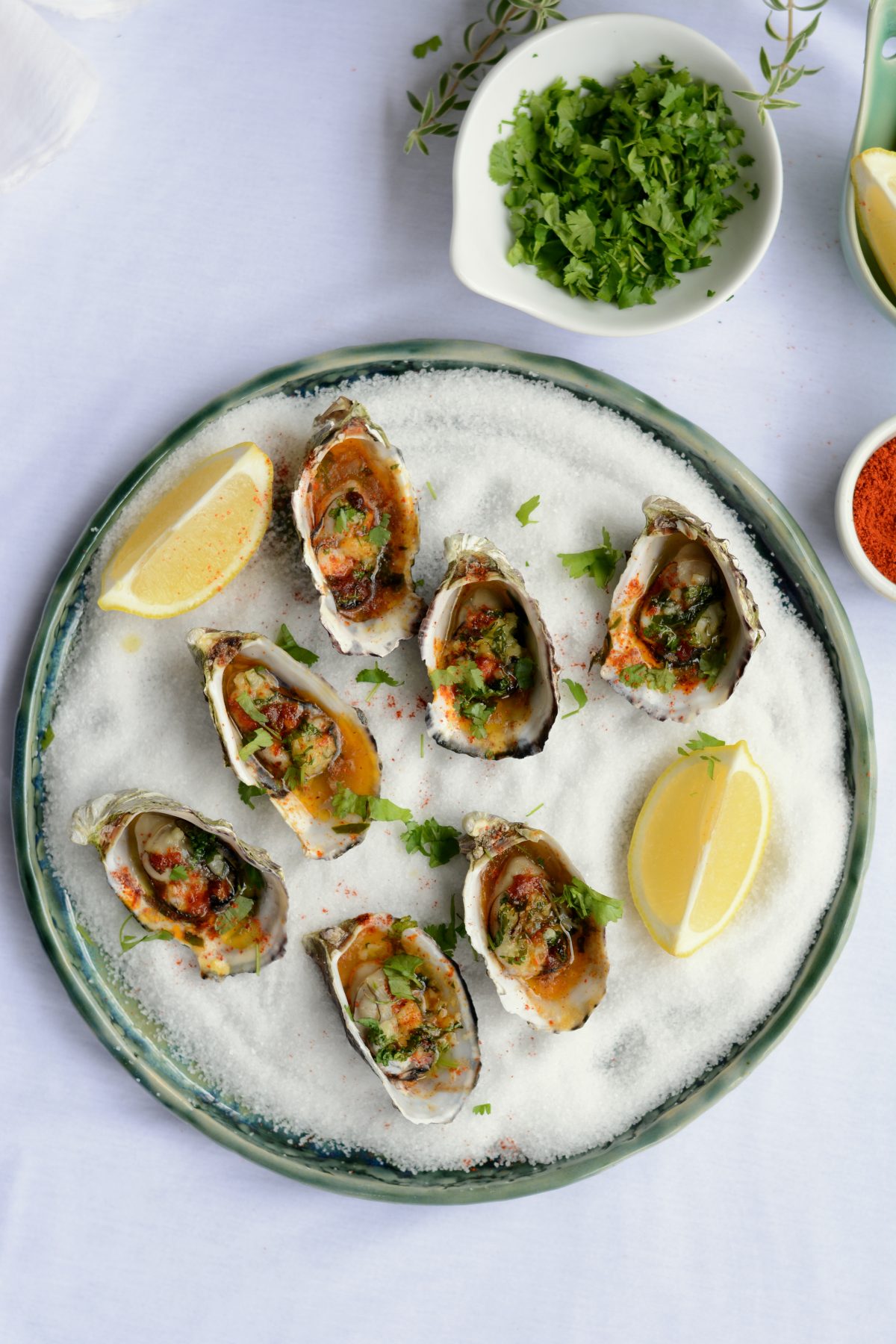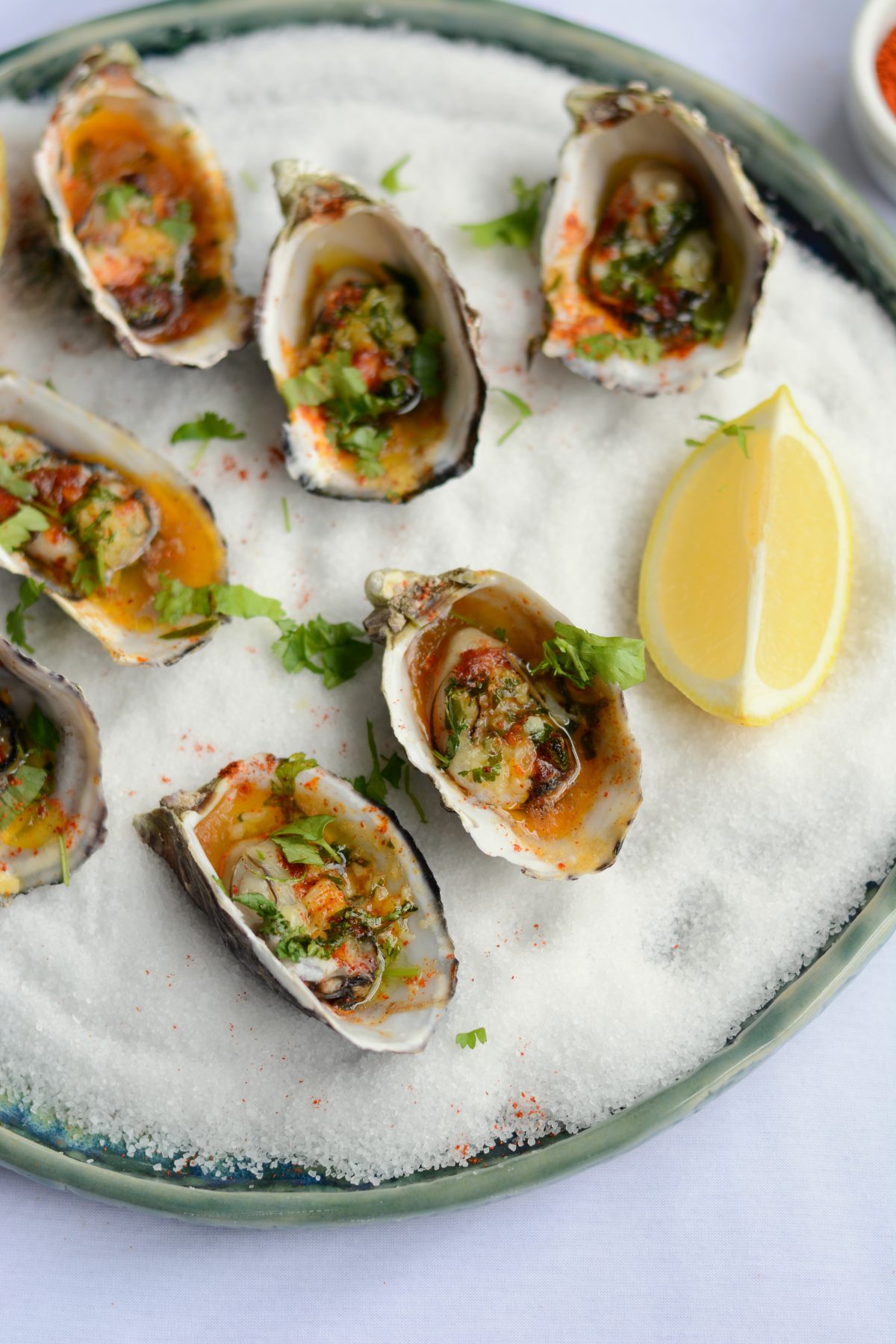 Soft, plump and juicy oysters are oven baked with a garlic and curry leaf butter emulsion, coriander leaves and Kashmiri chilli powder. Do me a favour; don't overcook these beauties or feel the necessity to overload the oyster with the garlic emulsion or add a ton of chilli. Restraint is key; only then will the aromatics, herbs and spices do their job and enhance the flavour of the oysters.

I baked these in the oven but you use can use a charcoal grill or barbecue for the same (just make sure you keep it covered).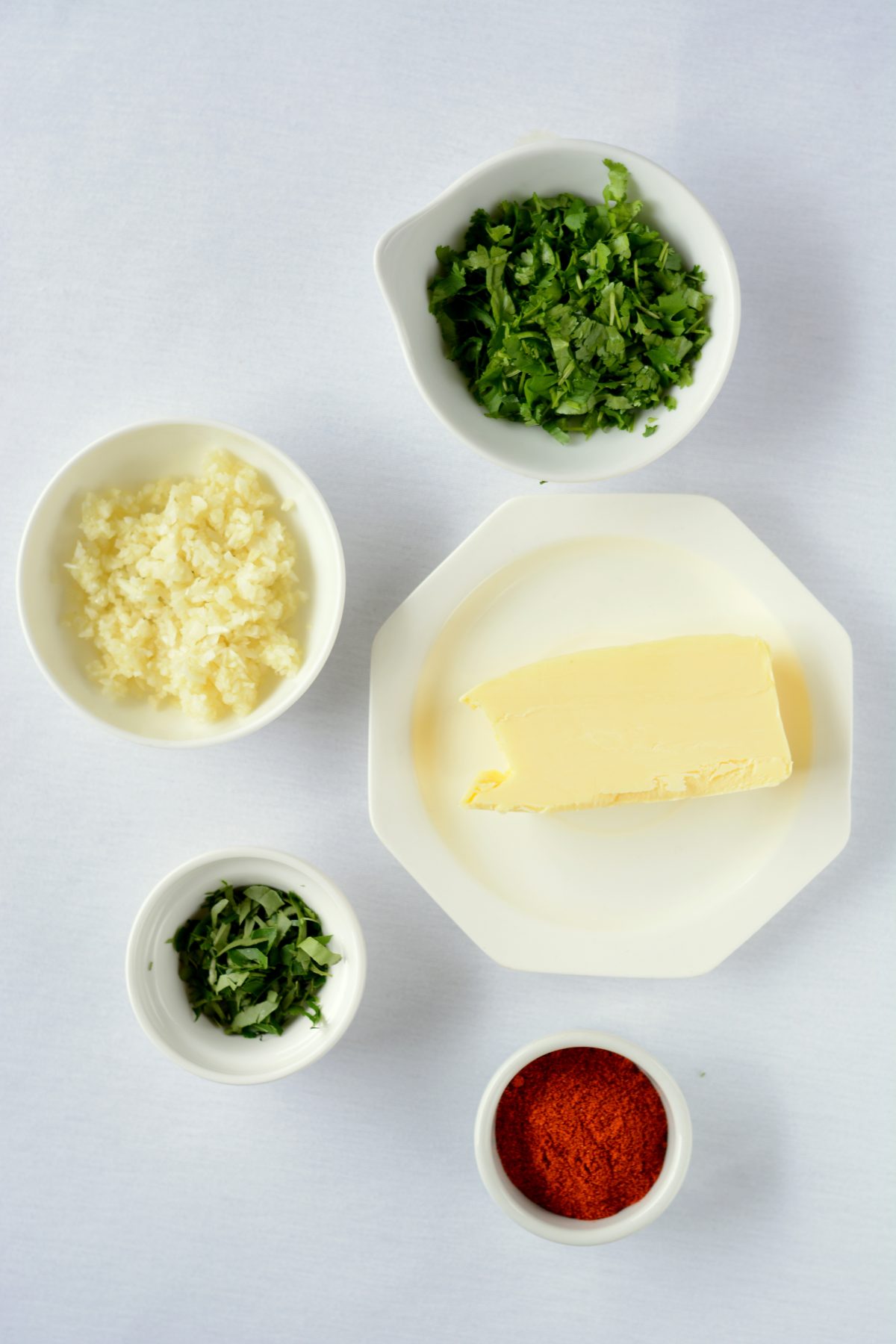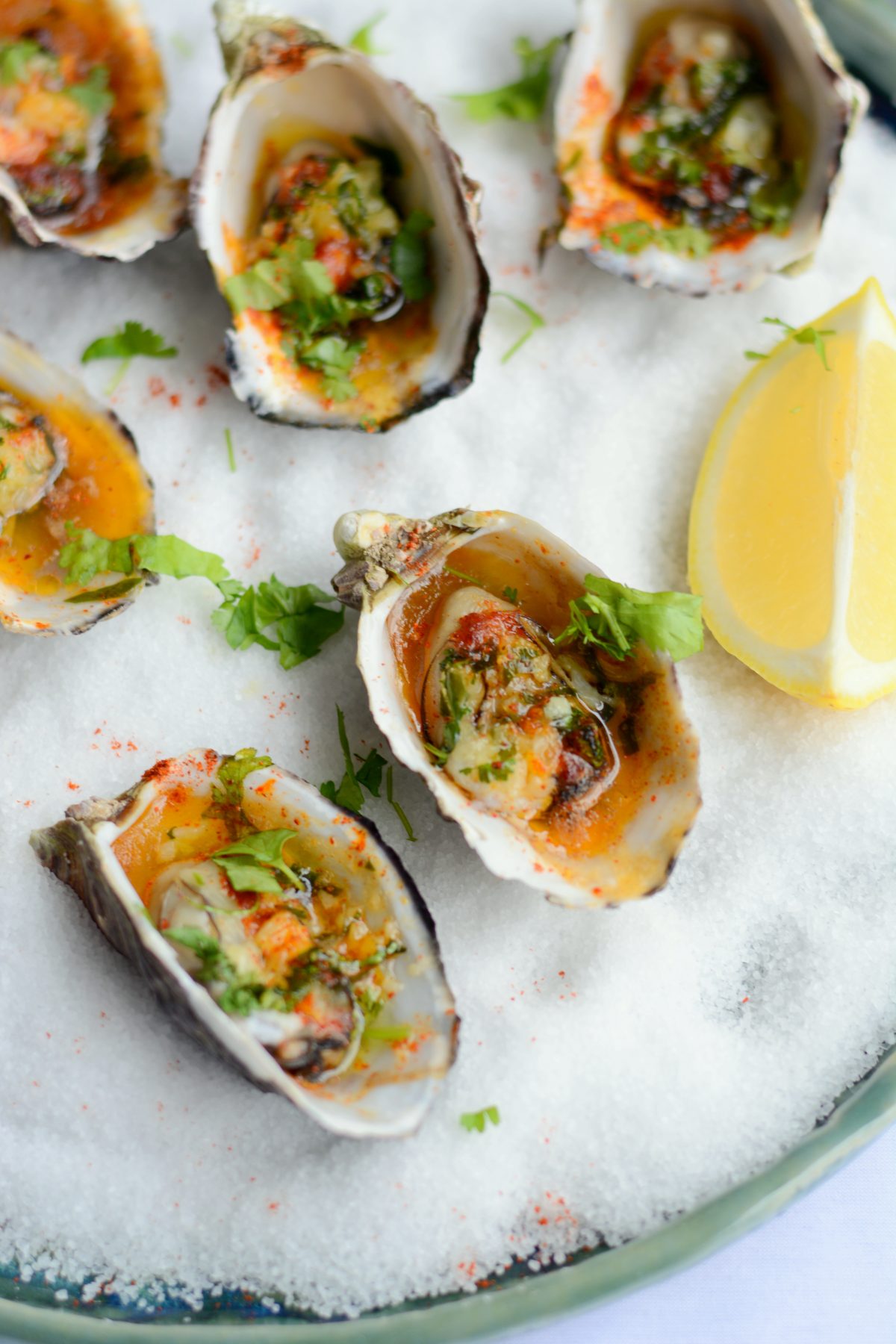 So no more waiting when these gorgeous baked oysters with garlic, curry leaf and kashmiri chilli are waiting for us! An indulgent appetizer to celebrate fresh Australian produce.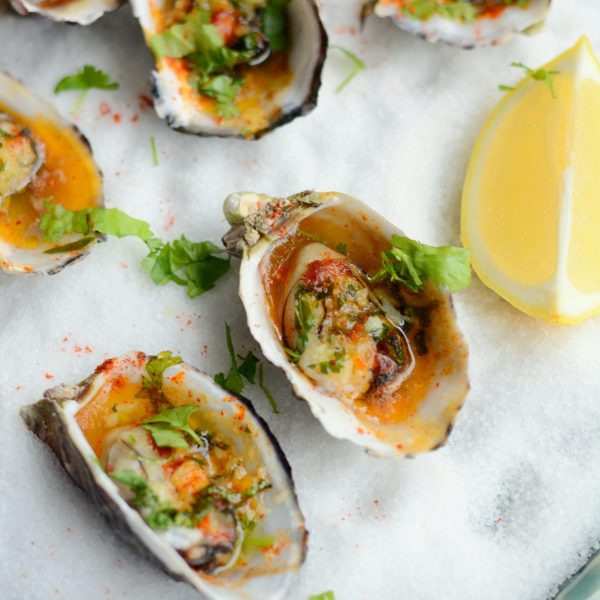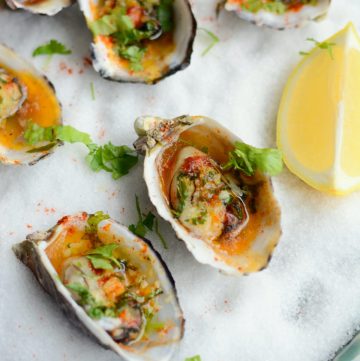 Print Recipe
Baked Oysters with Garlic, Curry Leaves, Chilli
Ingredients
8

freshly shucked oysters

ask your fishmonger to leave the oyster meat in one half of the shell

3-4

tbsp

butter

2

large garlic cloves; finely chopped

as fine as you can

5

curry leaves; finely chopped

3

sprigs coriander leaves; finely chopped

2

tsp

Kashmiri chilli powder

Salt

to season

Lemon wedges

to serve
Instructions
Clean the oysters and keep aside.

Add the butter, garlic and curry leaves to a pan; melt over lowest heat possible and then leave for a few minutes for the flavours to infuse through.

Pre heat the oven to 160°C (fan forced).

Line the oysters in a baking tray. Pour half a tsp of the butter emulsion into each. Then top each with a few chopped coriander leaves, salt and a pinch of Kashmiri chilli powder. Bake for 6-8 minutes or till just done.

Remove and top each oyster with the remaining butter and garnish with some coriander leaves and a pinch of chilli powder.

Serve warm with lemon wedges.