Yup, I know I wrote summer. Though 'autumn' is in officially, we all know that summer has not truly left us yet letting us enjoy all the backyard barbeques, beaches, short dresses and thongs just a little while longer this year.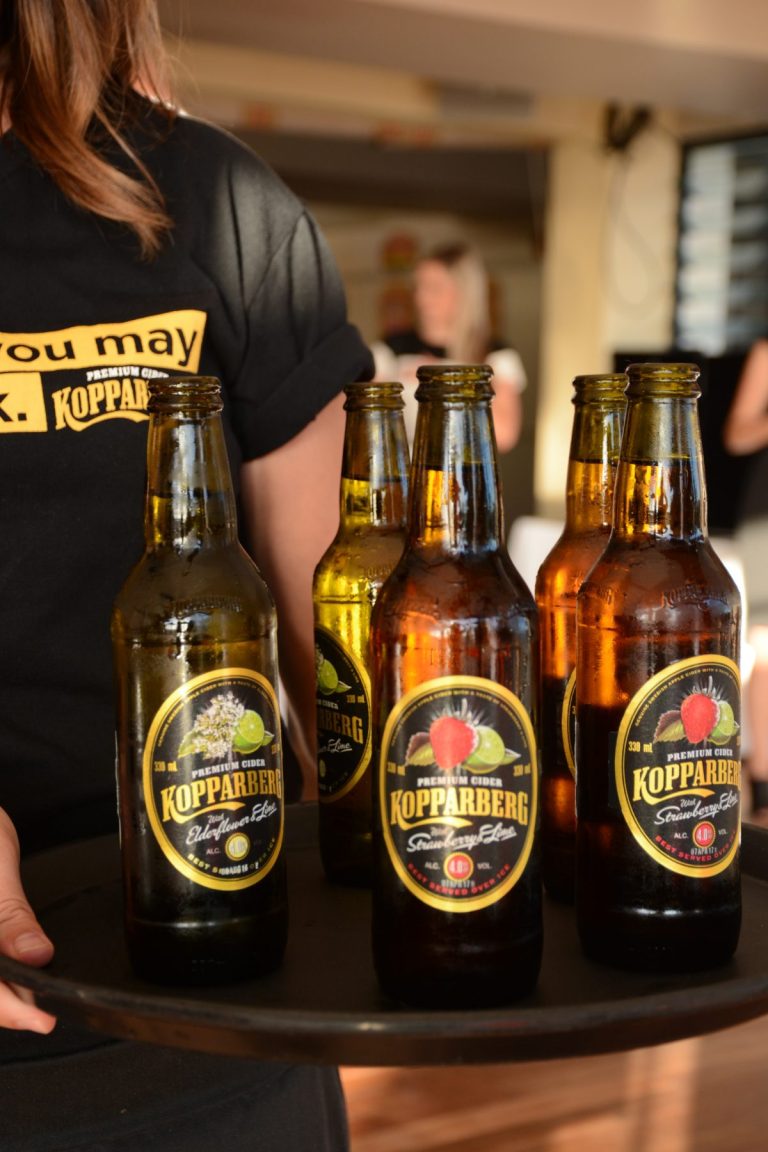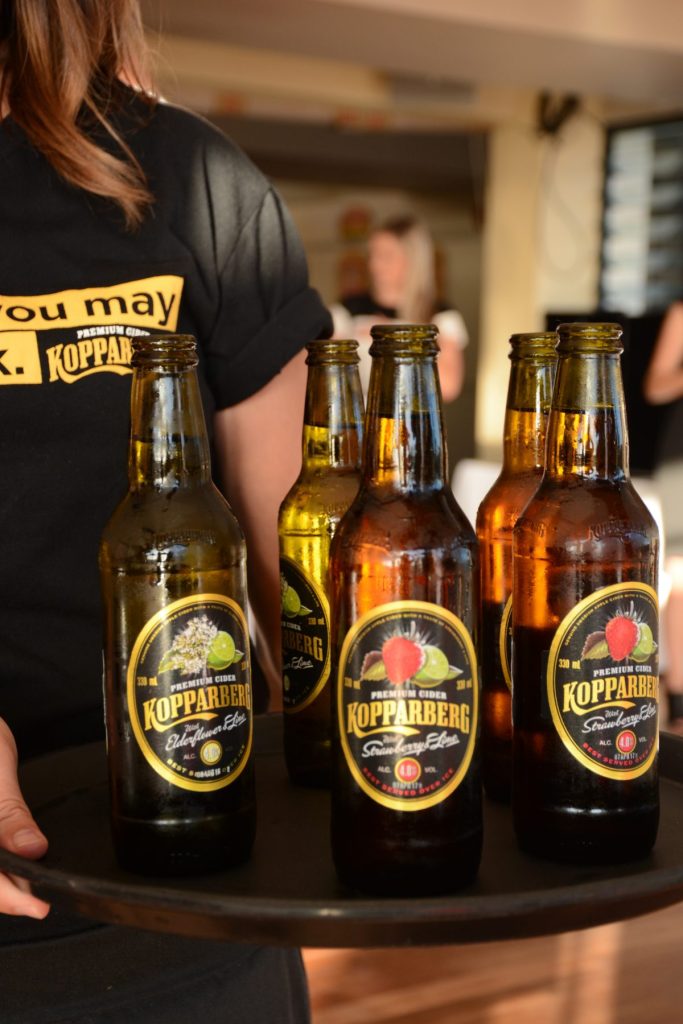 Apart from doing all this, I got to enjoy my summer a bit more. An exciting project with Social Soup and Kopparberg Cider where I got to don the role of 'Summer Ambassador' along with a bunch of other totally cool and fun loving people.

Now I am a big cider fan; I love it for its refreshing and fruity flavours. So naturally I was pretty excited when Social Soup got in touch with their latest project – an Instagram based Kopparberg campaign for the release of its two new flavours in Australia.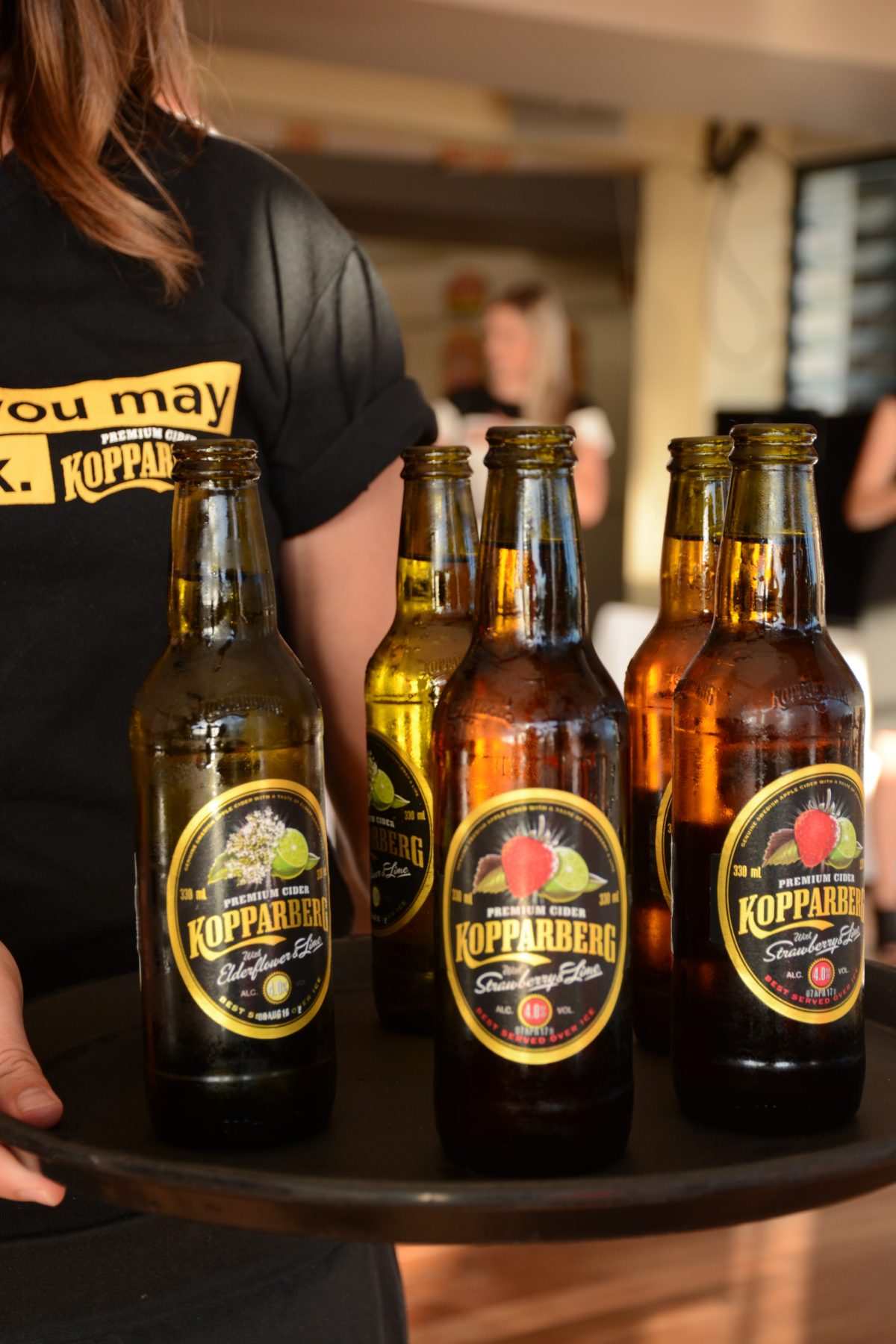 Let's talk a bit about Kopparberg and what makes me so excited about these two new flavours.

Kopparberg is a premium Swedish cider that takes its name from the beautiful town Kopparberg in Sweden where it is brewed. What makes this cider extraordinary in flavour is the soft water used along with the fermentation of the fruit. This soft water is exclusive to the region of Kopparberg and has a unique mineral content which draws out the natural flavour of the fruit.

Apart from the traditional apple and pear cider (considered to be the best selling in the world), Kopparberg has now launched some interesting flavours like Mixed Fruit, Strawberry and Lime, Naked Apple, Elderflower and Lime etc….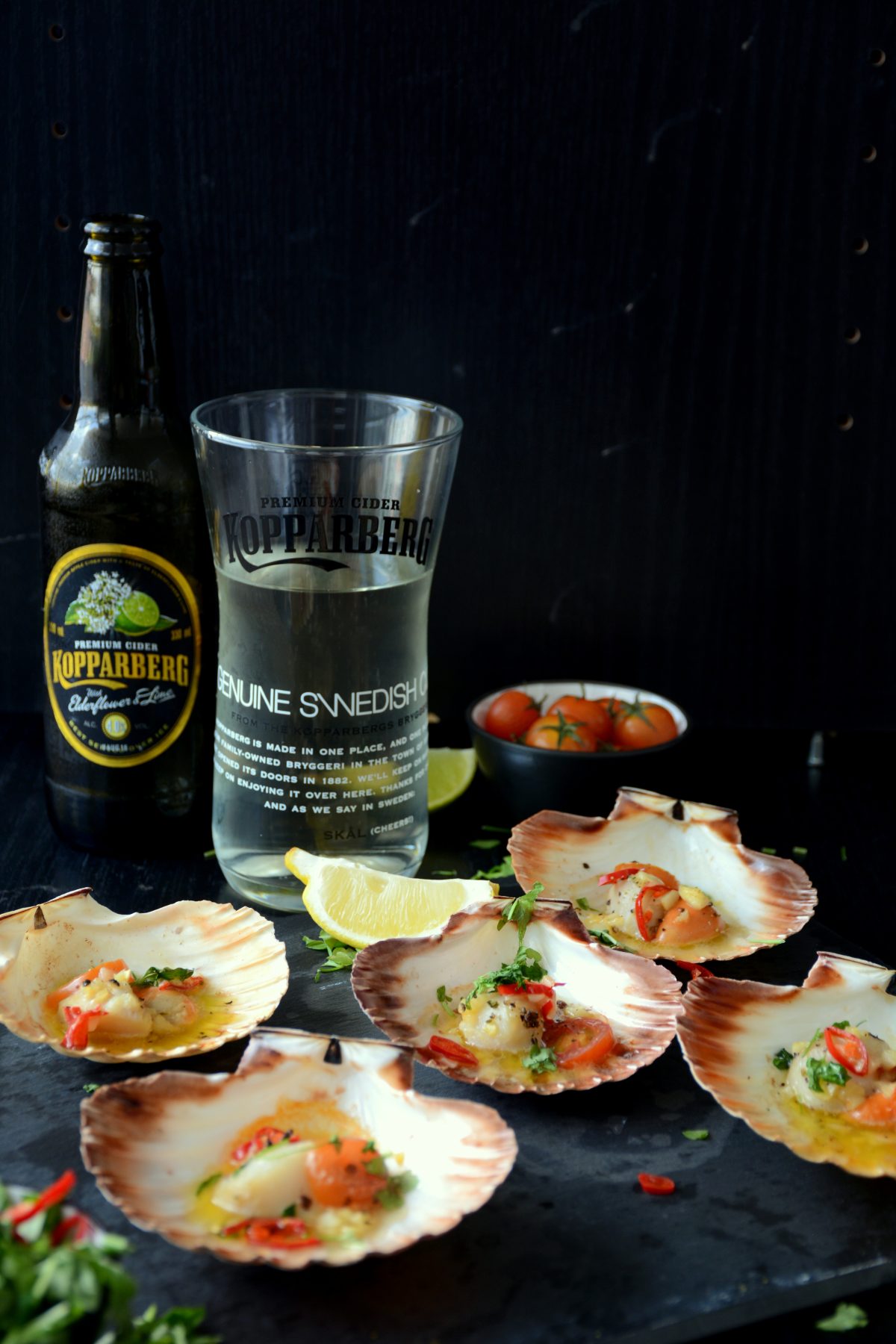 And I am going to talk about Elderflower & Lime and Strawberry & Lime today….

Elderflower and Lime – just wow! Amazing is the word guys; it had the most beautiful sweet flavour of elderflower coming through with just that hint of lime for that citrus burst. As much as I love my pear cider, I have totally fallen head over heels with this one. A clear winner and a must try!

With Strawberry and Lime, I had my reservations. But it turned out to be much better than I expected. Usually I find berry flavoured ciders and pre-mixed drinks too sweet and tangy. But this one, inspite of its berrylicious flavour, was more balanced.

But it's the Elderflower and Lime that is the clear winner for me!

Kopparberg also shared with us a bunch of cocktail recipes using their latest flavours – simple and interesting drinks that can be made in a jiffy for your cocktail Fridays or for those backyard parties. In fact, it makes a great excuse to invite some friends over, pour out some cocktails, make some great food and chill out.

So with the long weekend upon us, I decided to share two of my favourite cocktails recipes using both the flavours.

Sgt. Pepper
The traditional Sgt. Pepper (a cocktail steeped in history) gets a cider twist!

A peppery kick to the sweet tangy freshness of the Strawberry & Lime completed with the undertones of vanilla. Finish off with crushed pink peppercorns for that extra spice kick!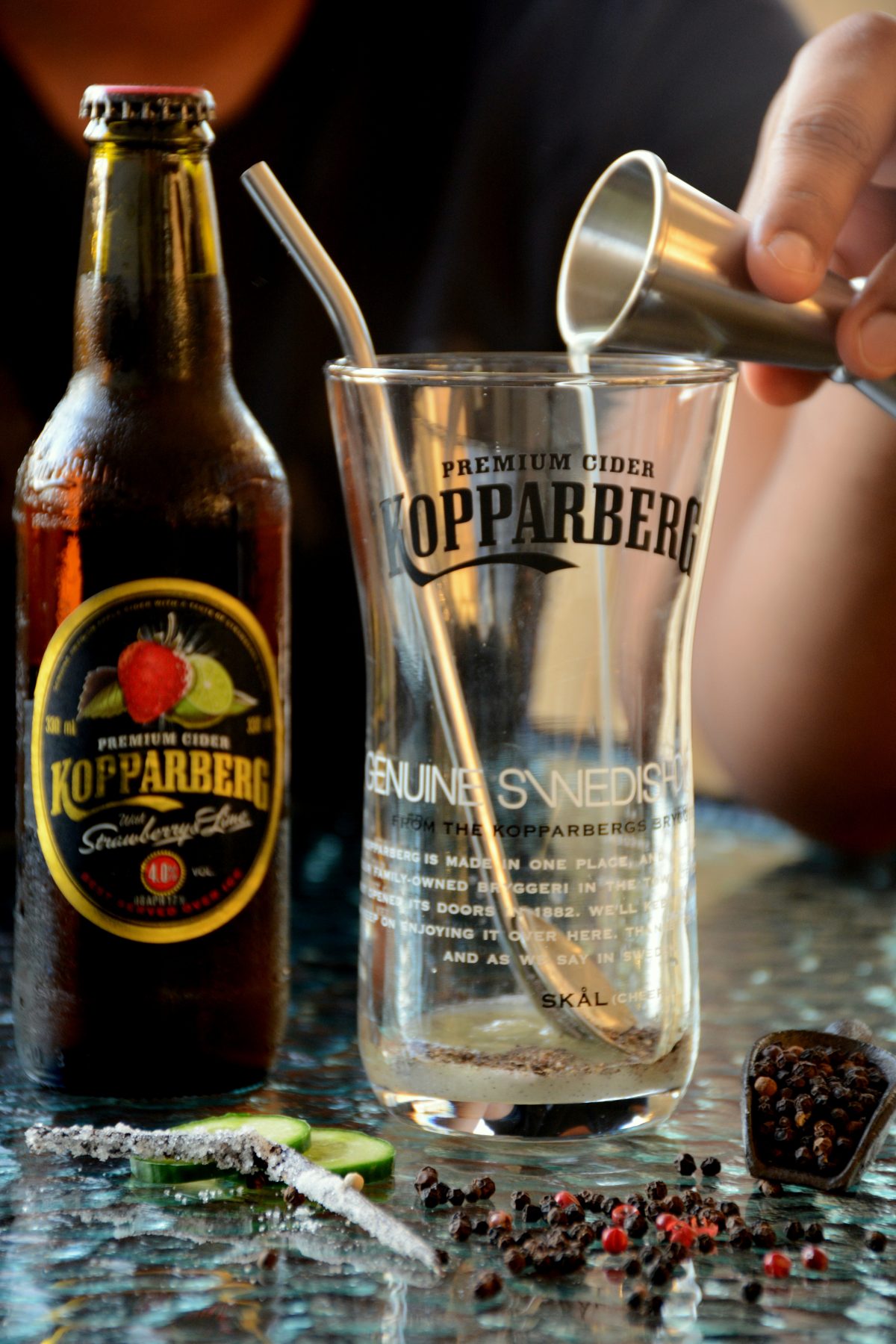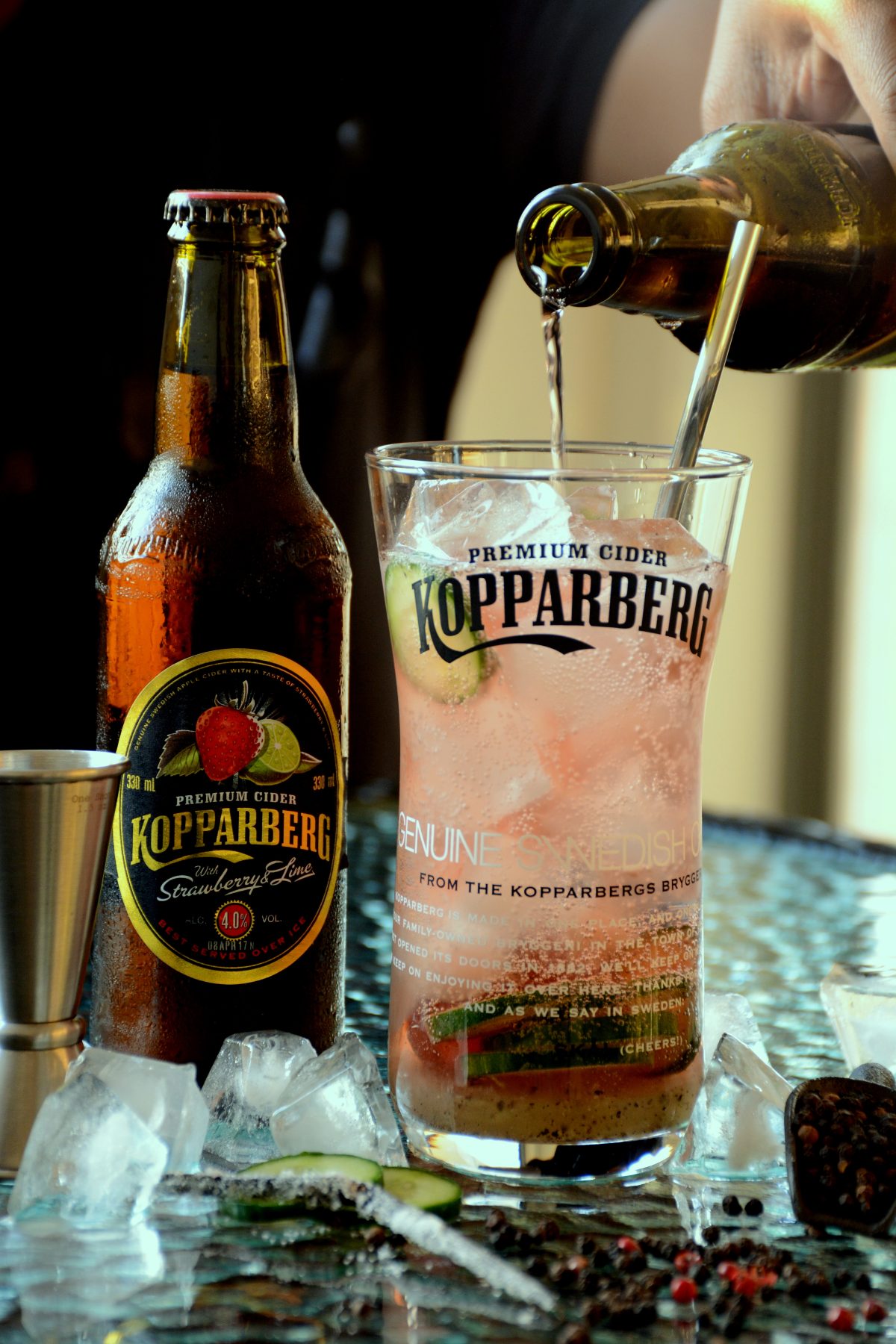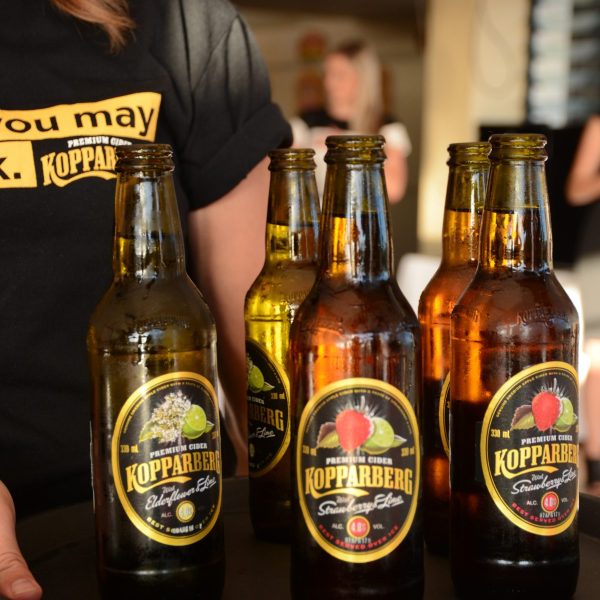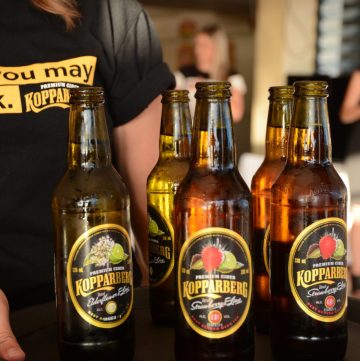 Print Recipe
Sgt. Pepper
Ingredients
200

ml

Kopparberg Strawberry & Lime

5

cucumber rings

2

tsp

vanilla sugar

30

ml

freshly squeezed lime juice

5

crushed black peppercorns

3

crushed pink peppercorns

optional, for garnish

2

cucumber rings

for garnish

1

lime wheel

for garnish
Instructions
Add the vanilla sugar, black pepper and lime juice to a tall glass.

Stir till the sugar has dissolved and then add the cucumber rings.

Add the ice cubes and top with Kopparberg Strawberry & Lime cider.

Sprinkle with crushed pink peppercorns and garnish with cucumber rings and lime wheel.

Enjoy!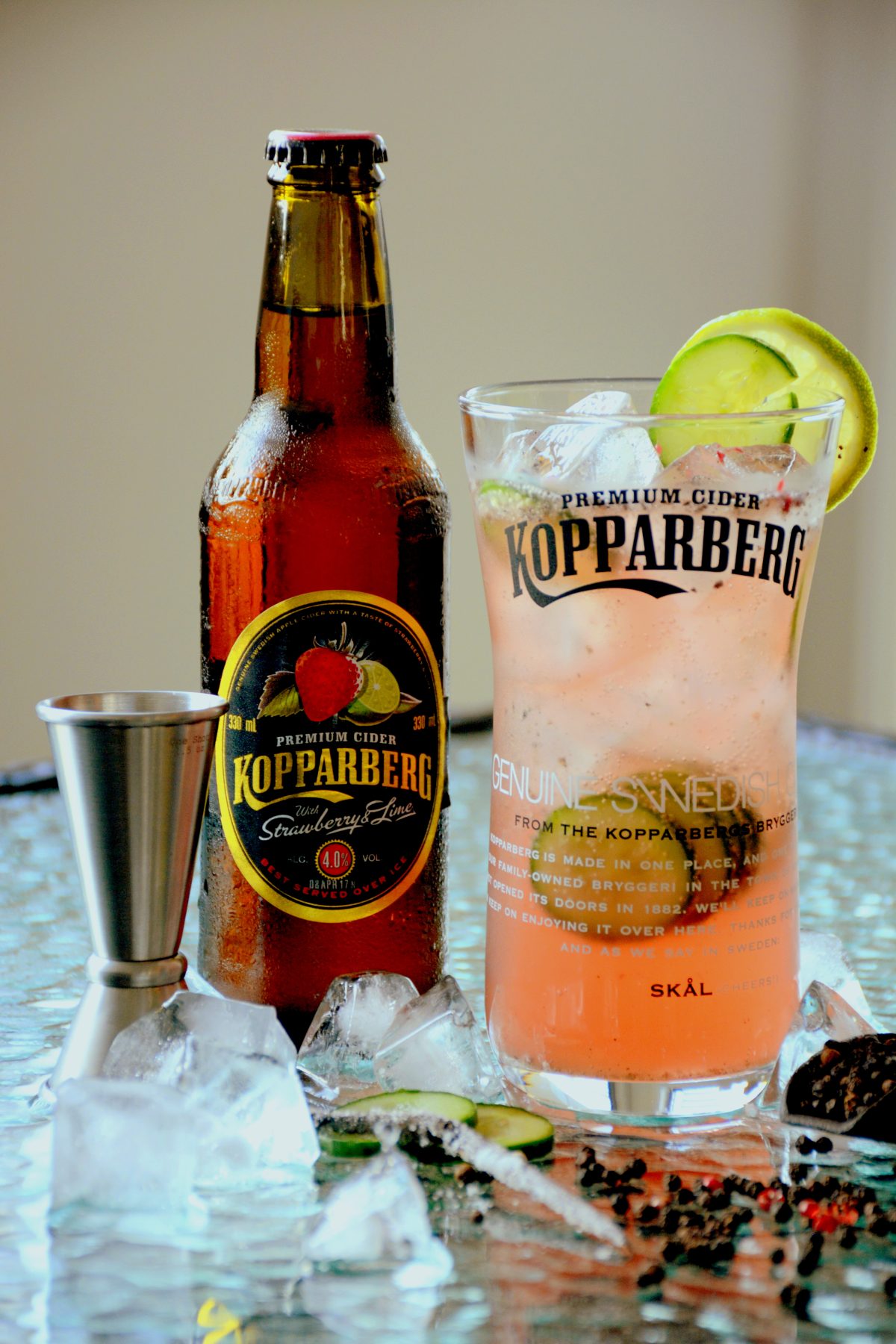 Swedish Mule
'Move over Moscow Mule, the Swedish Mule is here to stay!'

With the freshness and slightly spicy undertones from the ginger, zingy bursts of passionfruit and the sweet refreshing vibrancy of the elderflower and lime, the Swedish Mule is an awesome cocktail and one to be included in your repertoire.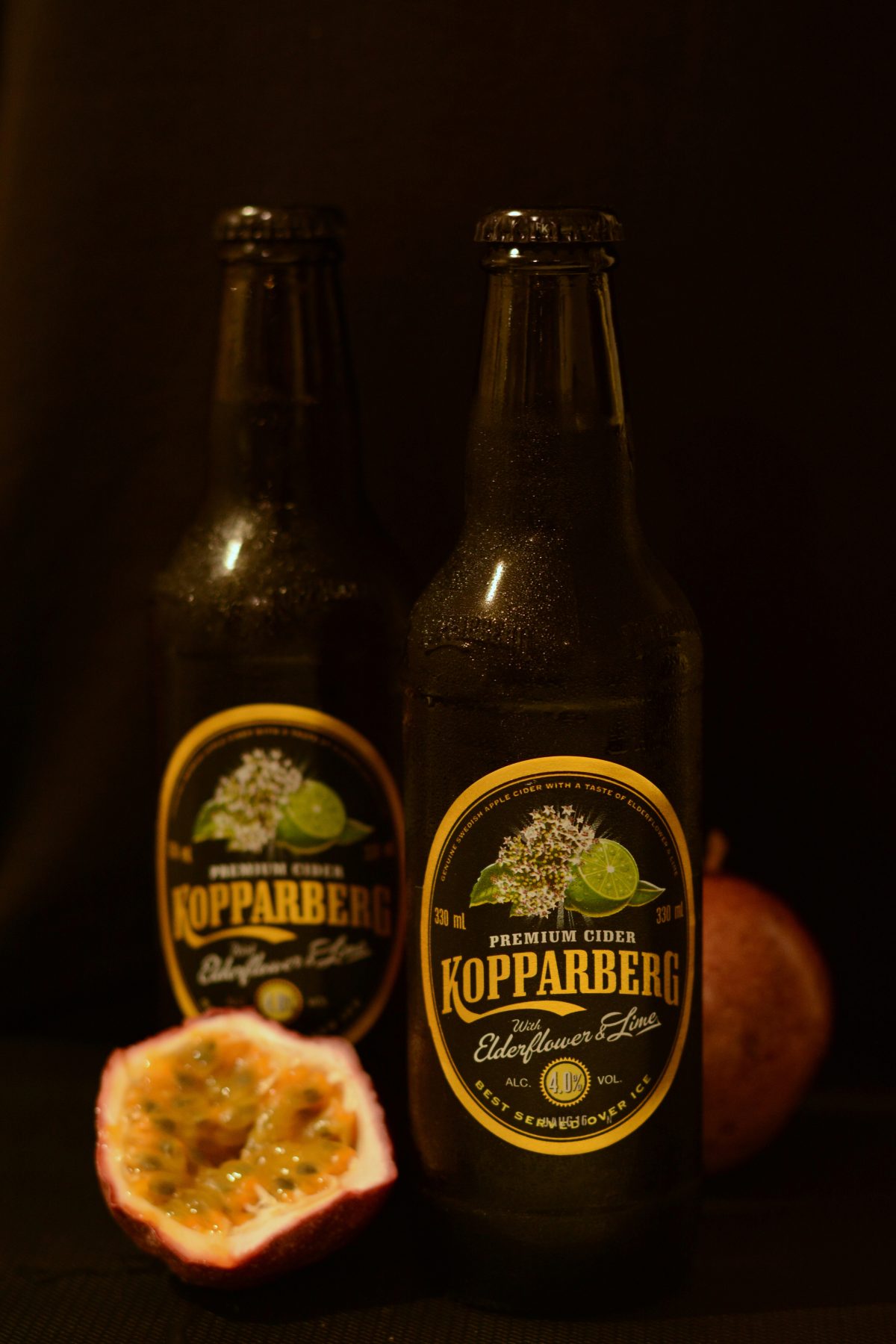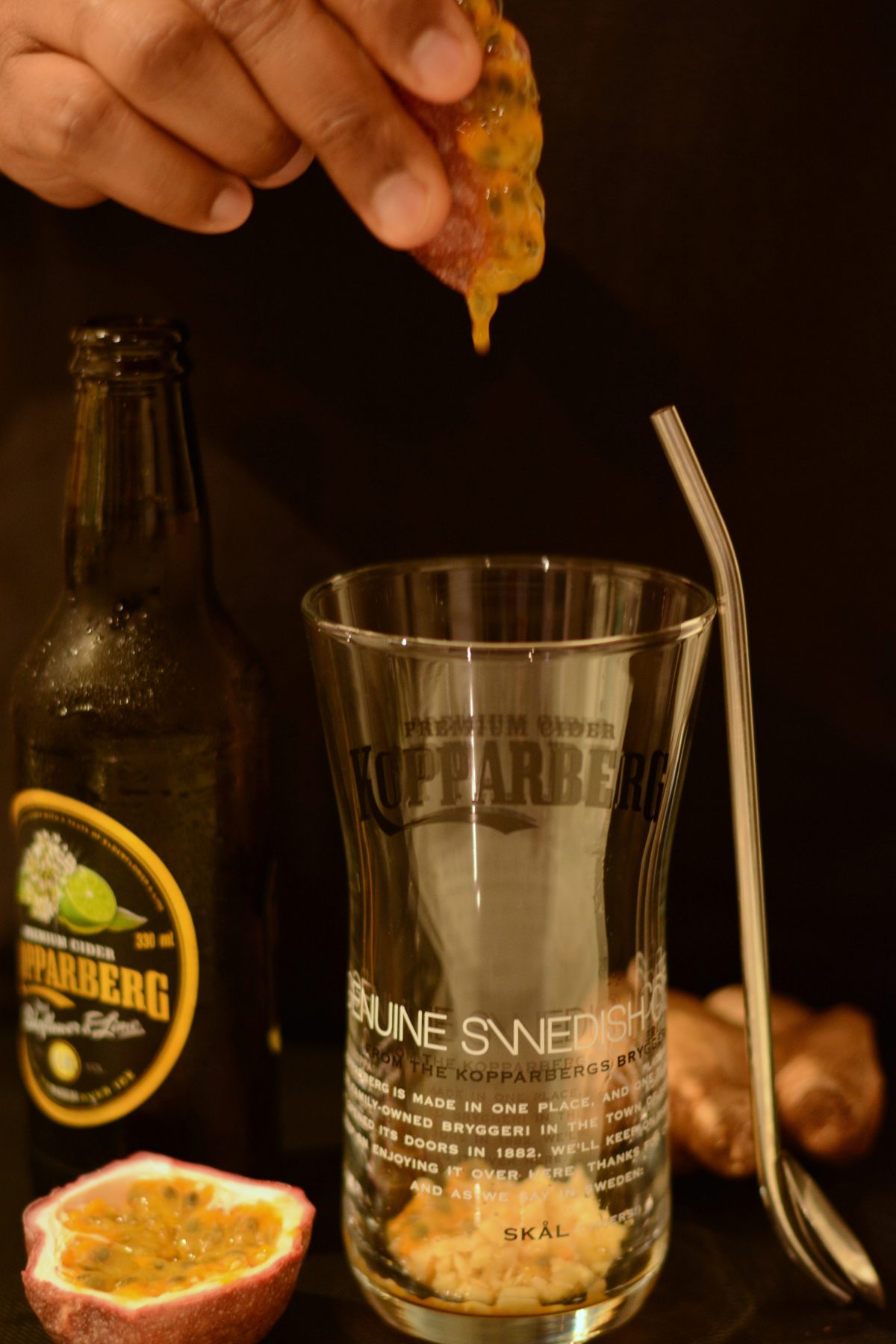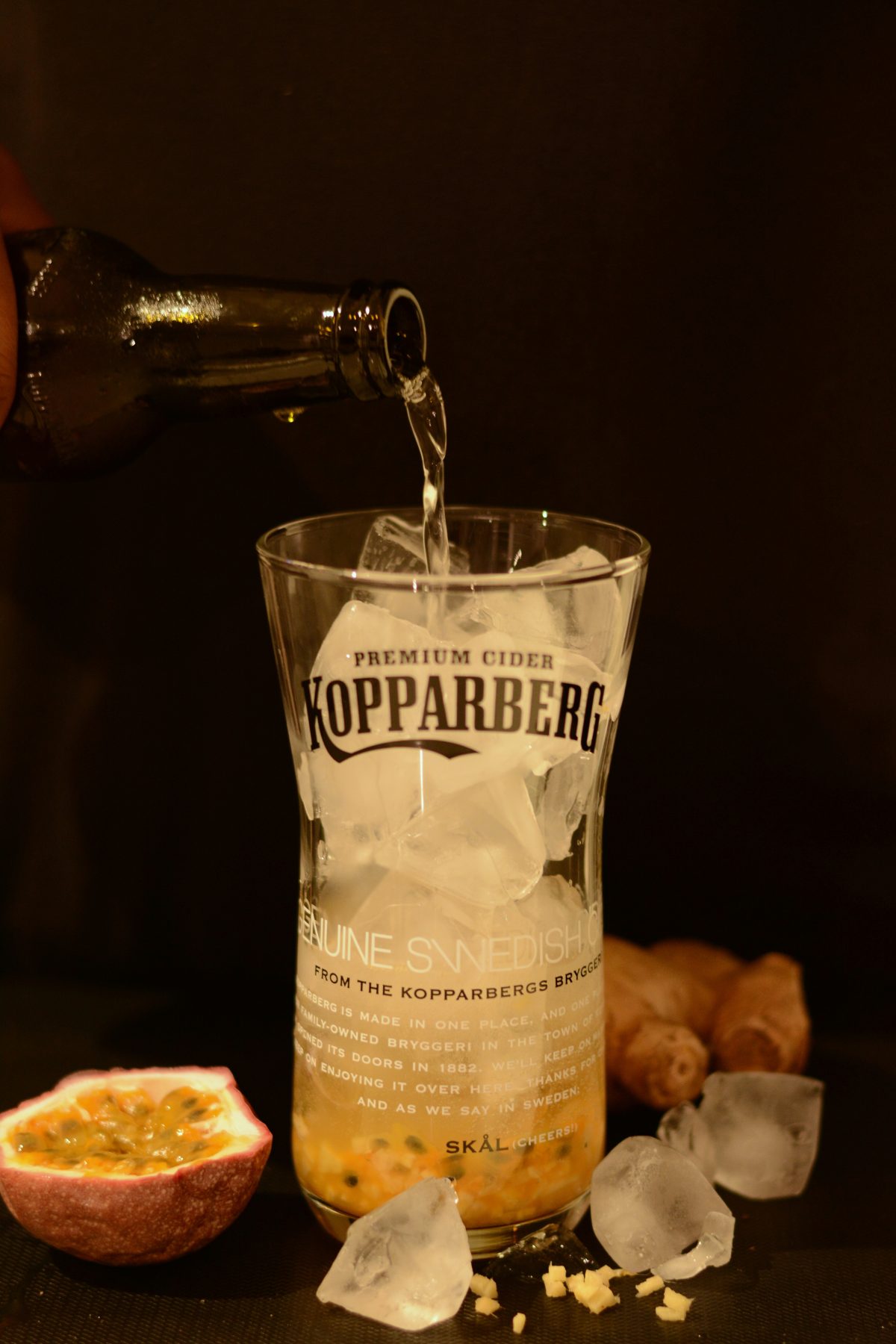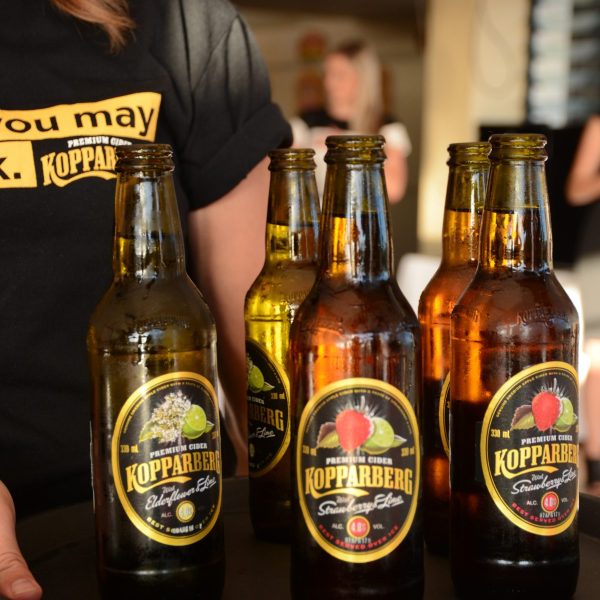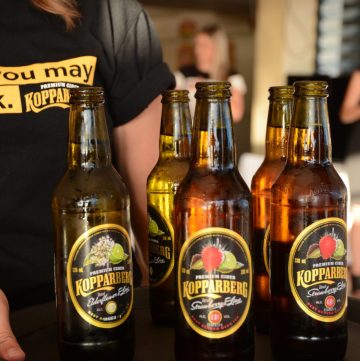 Print Recipe
Swedish Mule
Ingredients
200

ml

Kopparberg Elderflower & Lime

2

inch

ginger; finely chopped

1

large passion fruit

2

lime wheels

for garnish
Instructions
Peel the ginger skin and add the finely chopped pieces to a tall glass. Muddle it lightly to release more spice and flavour.

Scoop out the contents of half of a passion fruit into the glass and mix with the ginger.

Add ice cubes to the glass and fill with the Kopparberg Elderflower & Lime cider.

Garnish with the remaining one half of the passion fruit and lime wheels.
And as always…..drink responsibly!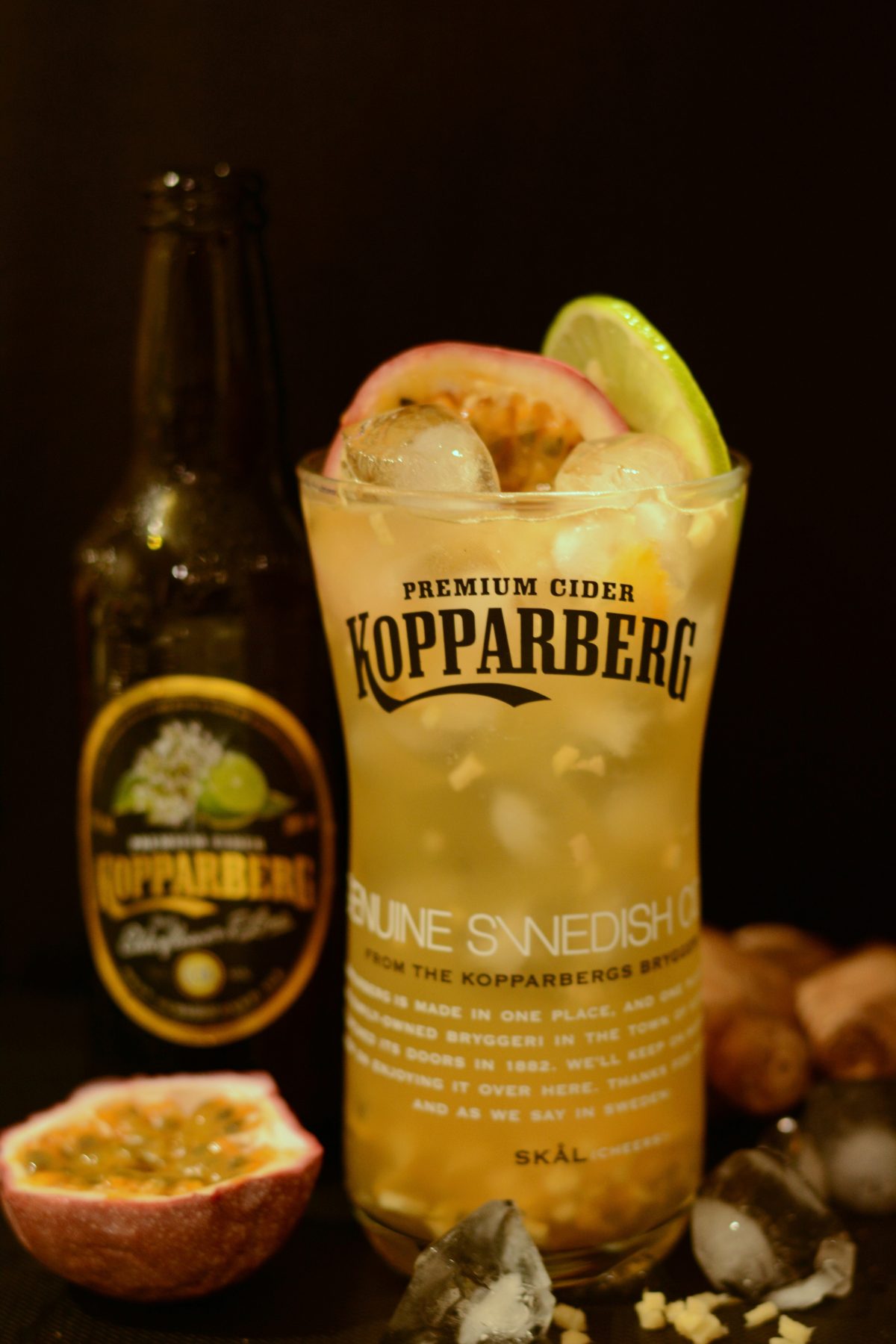 Disclaimer – This is not a sponsored post but Kopparberg and Social Soup provided me with the cider packs.