Man-O-Salwa is located on the busy Clayton road and sits adjacent to several other restaurants, especially the famous Anshuman ka Dhaba (an Indian restaurant specializing in Punjabi cuisine).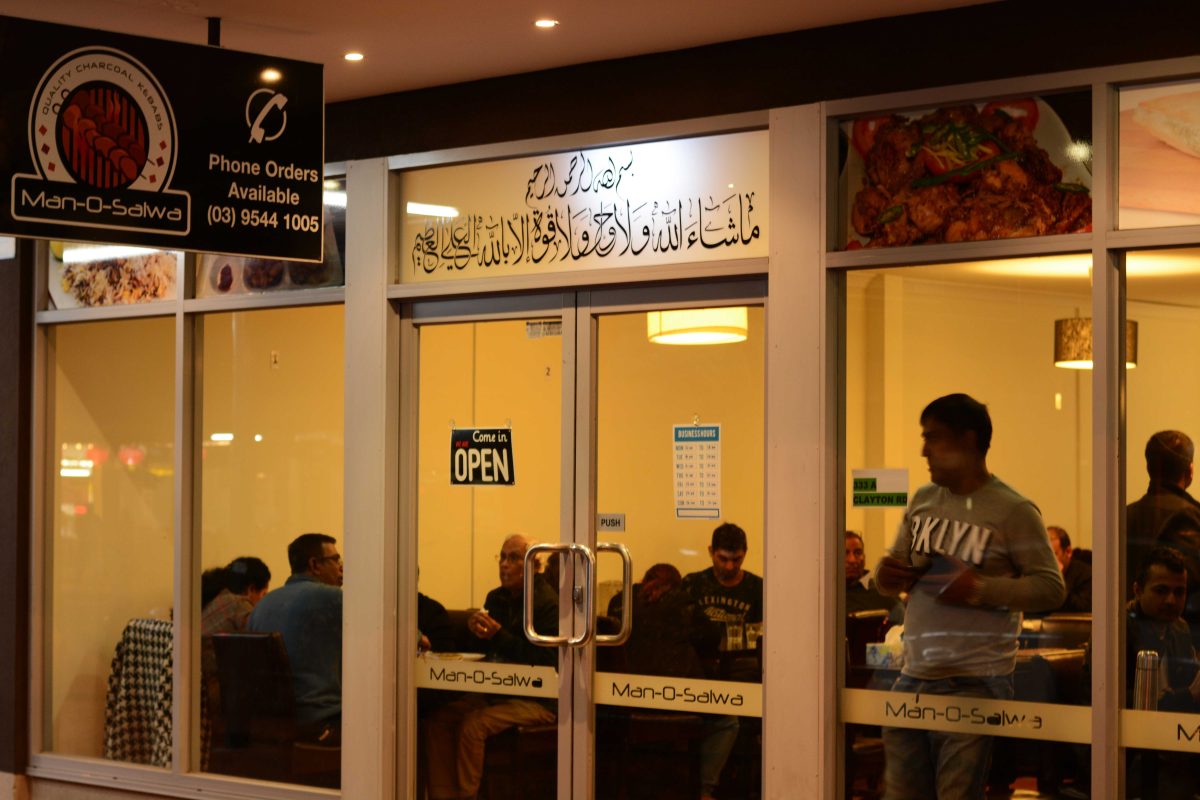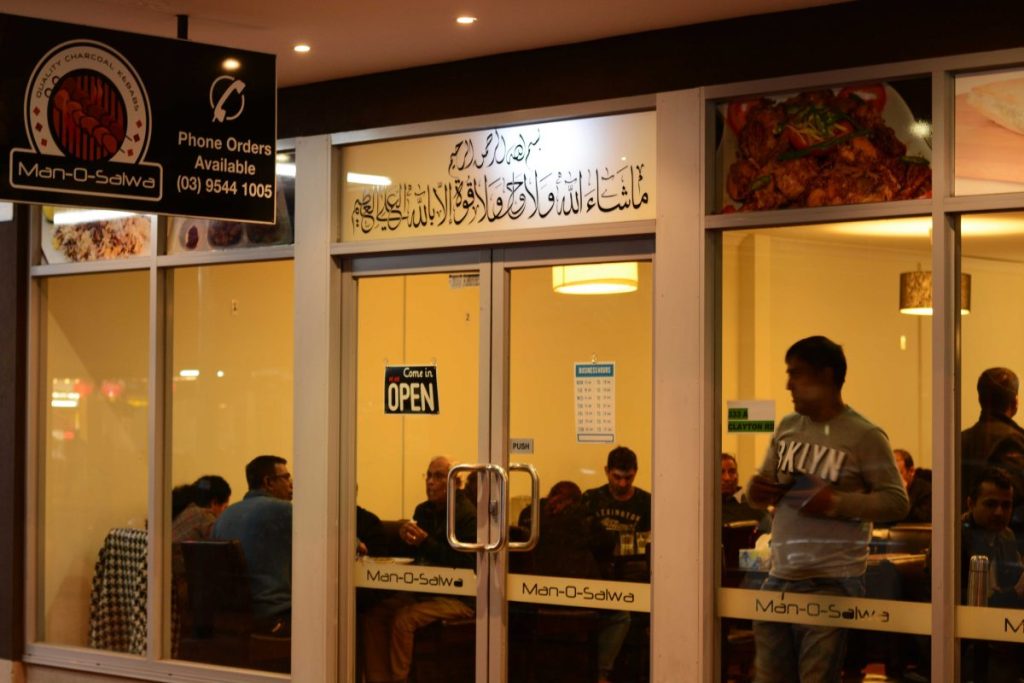 Specializing in Pakistani cuisine, this restaurant was recommended to us by a friend who had dined there before. I had my apprehensions ofcourse. Growing up in the Middle East and having neighbours from the region, I had a fair understanding of the country's cooking style and flavours. I have tried a few restaurants in Melbourne too but none had come close to an enjoyable experience. (If you have any recommendations, please do let me know).

But Man-O-Salwa turned out to be a good surprise.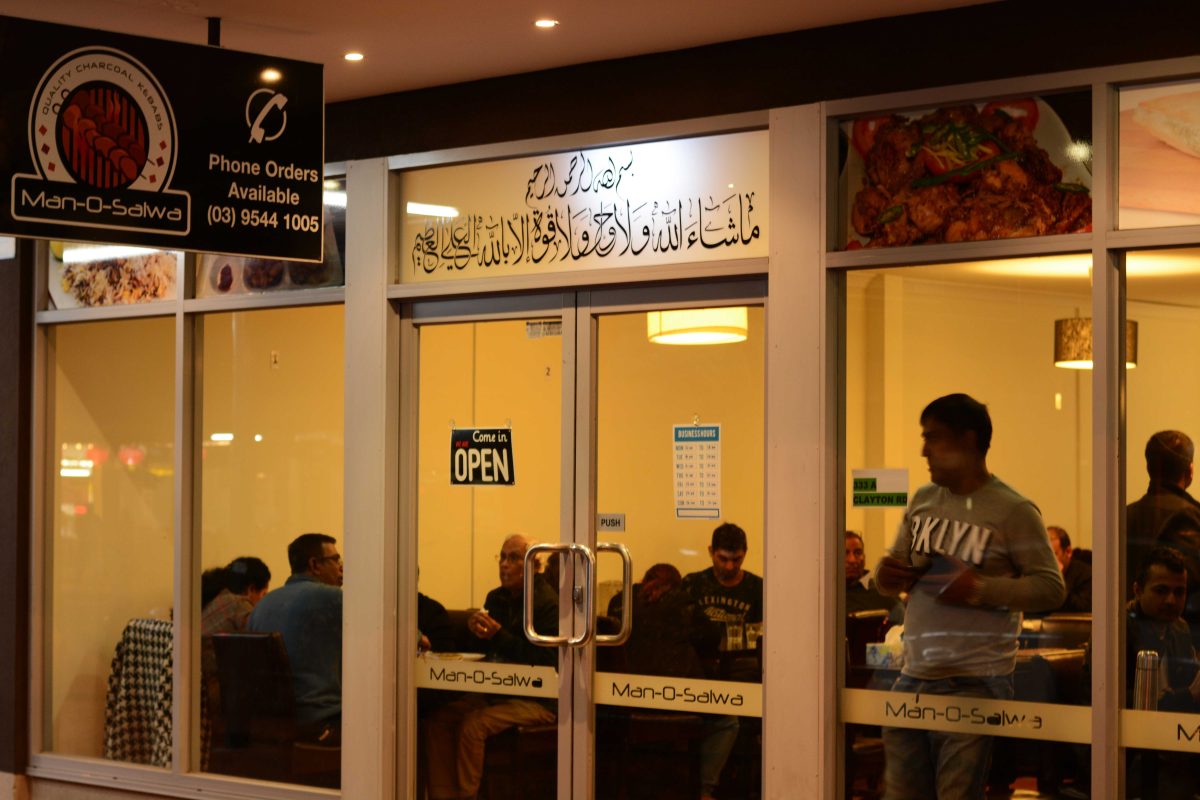 We were quite lucky to get seated immediately on a Saturday evening. I have heard that the waiting time is huge if you arrive later than 7.30pm and so is the serving time. Luckily, we were seated, orders taken and served relatively fast.

Service is efficient but basic. Do not expect friendly and patient waiters here; all you will see are two overworked waitresses handling an incredible amount of work. (Hope the management reads this review and employs more staff especially for weekends than expect the girls to perform like robots).

No alcohol is served, given the type of restaurant so the beverages list is basic to juices and soft drinks. The menu at Man-O-Salwa is a good representation of Pakistani cuisine; it had all the basics covered without getting too extensive.

All the dishes arrived one after the other though we had ordered it as courses, except for dessert. So here's what we ate;

We started off with pani puri which is quite famous as an Indian street food so I wanted to know if there's any difference to the Pakistani version. In fact, it was quite interesting. To start with, the filling for the puri was a chickpea mixture which was really different to anything I have had before and quite delicious too. The pani or the 'spiced water' is usually green but this version had a red colour. The tamarind chutney was quite similar to the ones served in India. Different but delicious; I would definitely order it again and I would totally recommend it.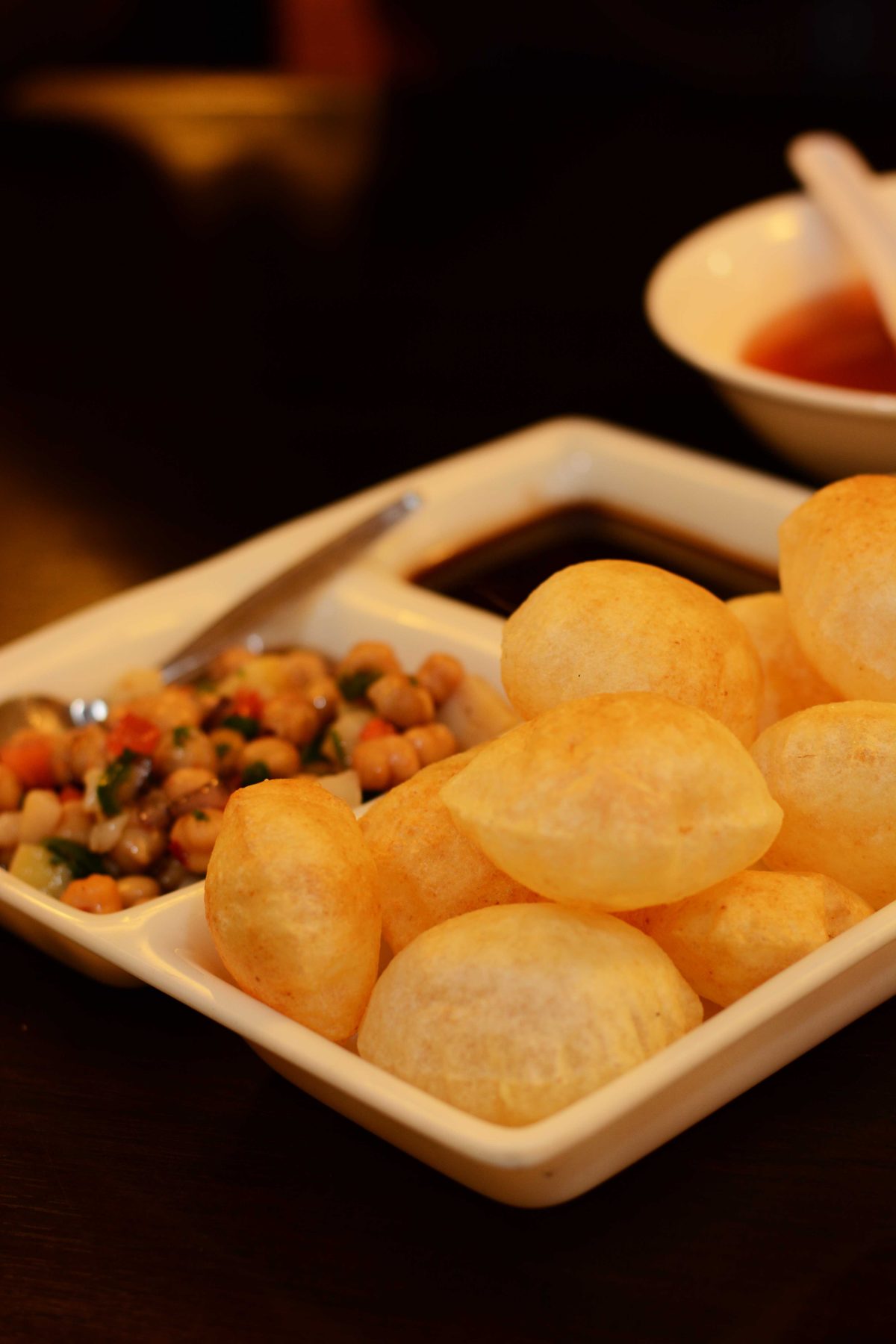 Next came the lamb seekh kebabs served with a raita/yoghurt dip and salad. The kebabs were really really good. Melt-in-your-mouth, so full of flavour from the spices and aromatics yet so subtle. I see myself eating a lot of these in the future; wouldn't mind all the wait just for this. Absolutely a must try.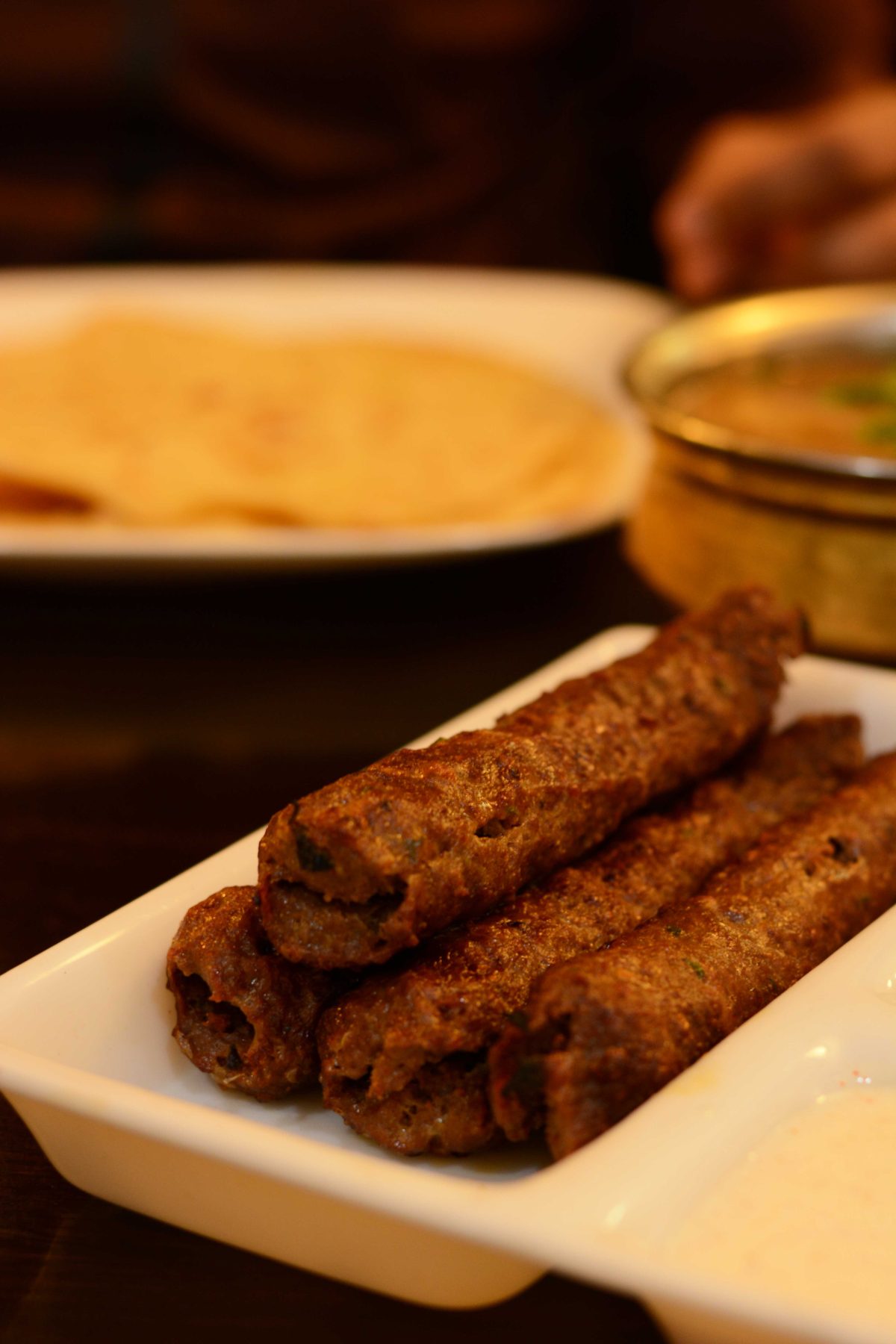 For mains, we got an assortment of flat breads like the plain rotis, tawa parathas and butter naans. And to accompany these, we ordered Beef Nihari and lamb brain fry. The flatbreads were good, especially the tawa parathas which ofcourse had a lot of oil but then that's the way it's really made. Not a place to count calories!

The Nihari was really good at Man-O-Salwa but I would have preferred more flavour to the soupy sauce part but the meat was cooked real tender. There aren't many restaurants in Melbourne doing the brain fry or rather doing it right so I was particularly excited with this one. It was almost like scrambled eggs but ofcourse, you get the flavour of the lamb. Cooked really well with the right balance of flavours from the spices. Recommended if you like to eat lamb brains!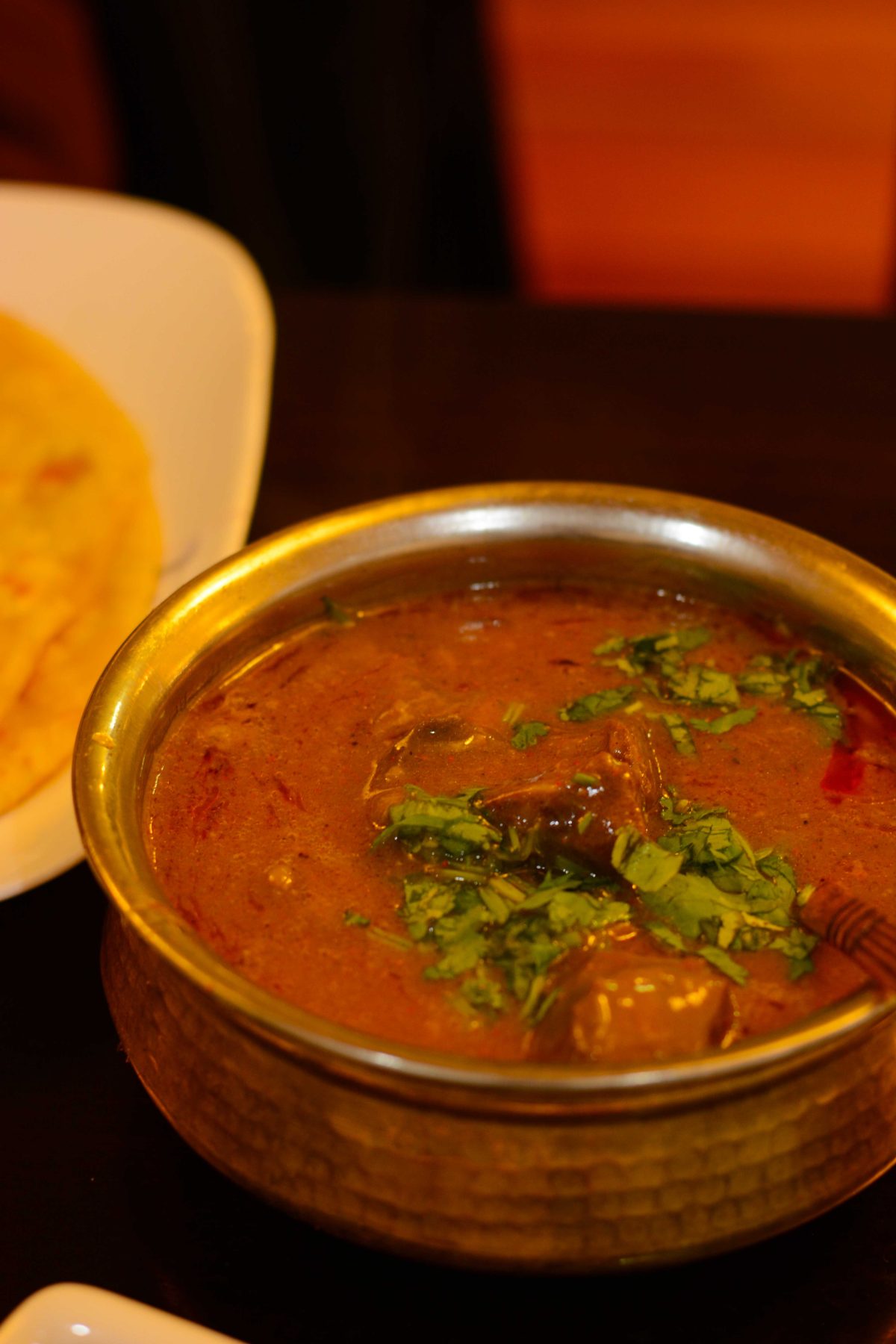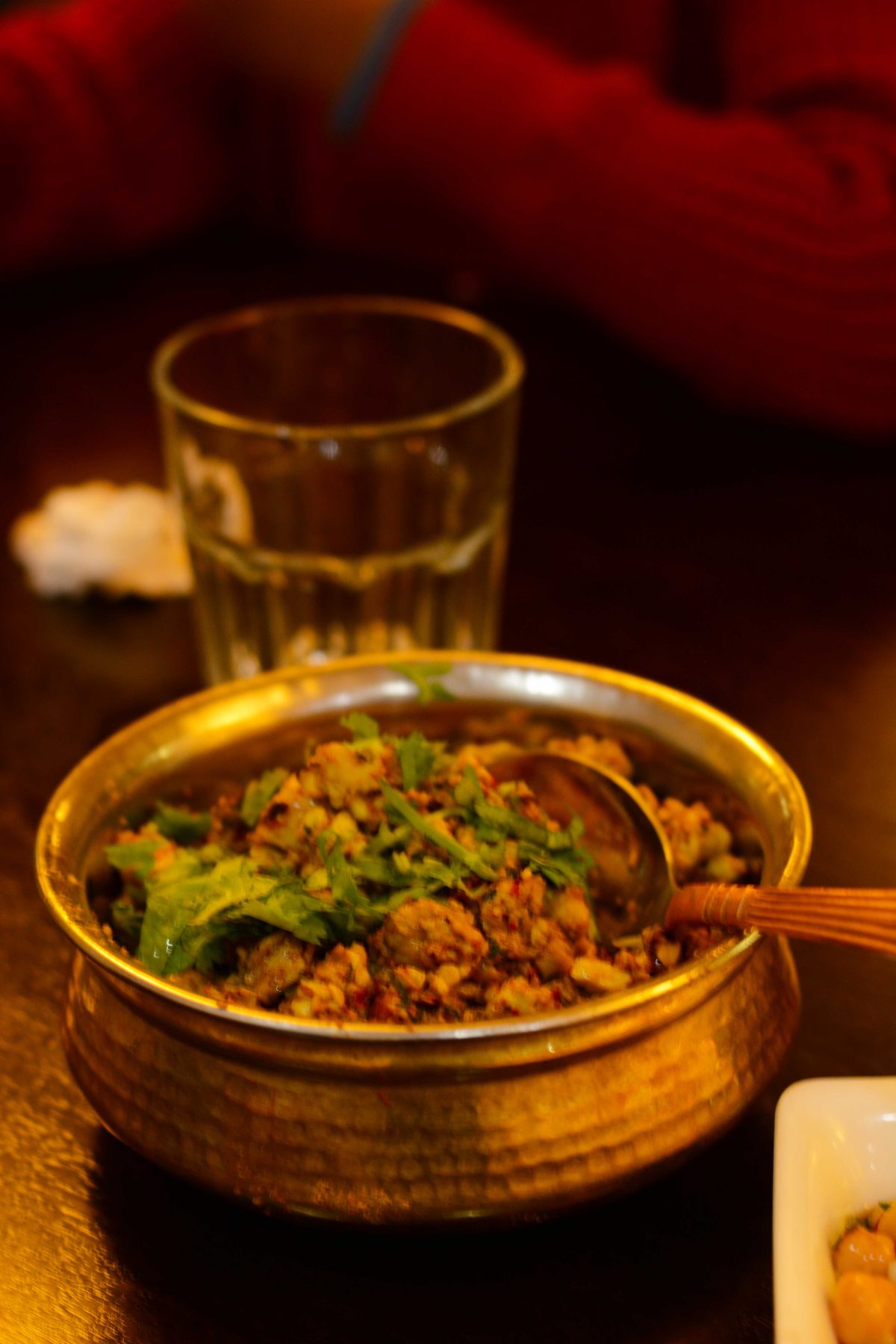 There was a whole fried fish on the menu which I really wanted to try out but apparently, you need to place the order a day before. So keep that in mind if you are keen to try it out.

And ofcourse, the biryani; how can you bypass this dish if you have Indian blood in your veins! So we ordered the goat biryani and not disappointed at all. Perfectly cooked rice with that subtle hint of saffron and spices, goat cooked tender and juicy; yet another dish that comes highly recommended from me. The only negative was that there were no accompaniments to the biryani like a raita or salan.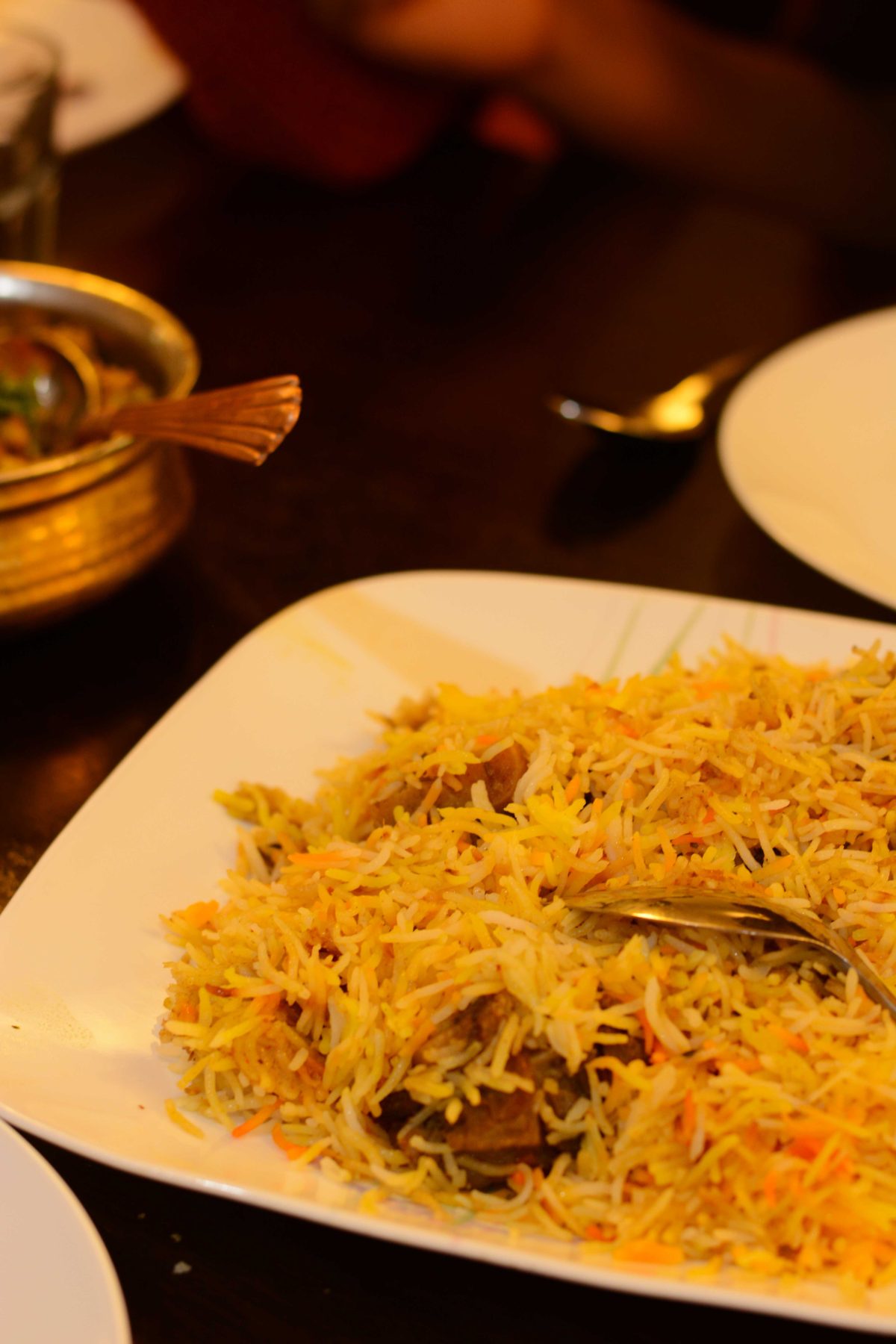 Coming to desserts, there is a small but really good choice at Man-O-Salwa. We decided to try out the kulfis and the falooda, both traditional desserts popular in both India and Pakistan.

So we tried the pistachio and the paan kulfi. Yumm is the word! Both were creamy, delicious and so flavourful; really good stuff especially the paan flavour. The falooda was also delicious, very good portion with all the layers of the vermicelli/sev, sweet basil seeds, nuts, icecream and that final drizzle of Rooh Afza. Again a must try!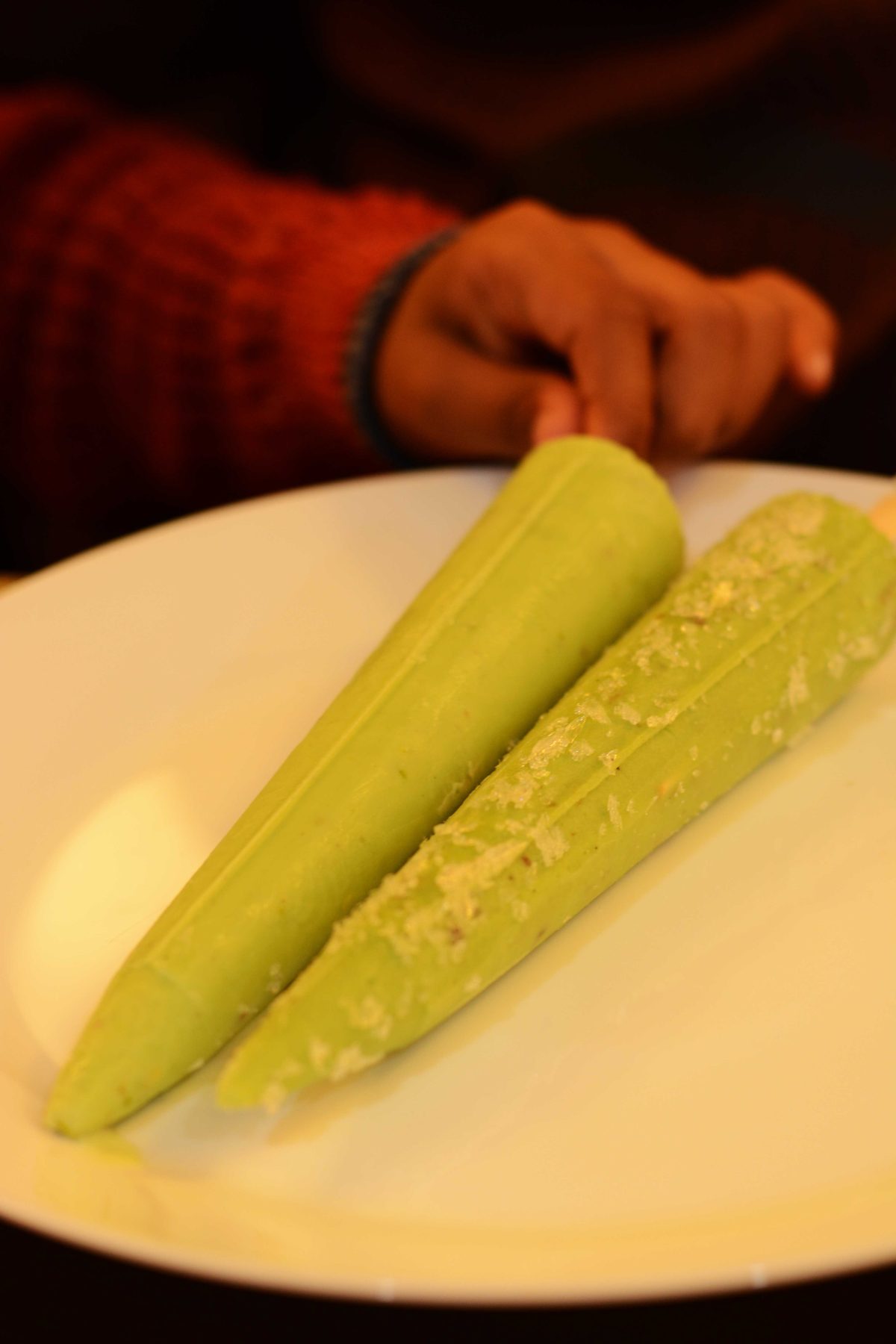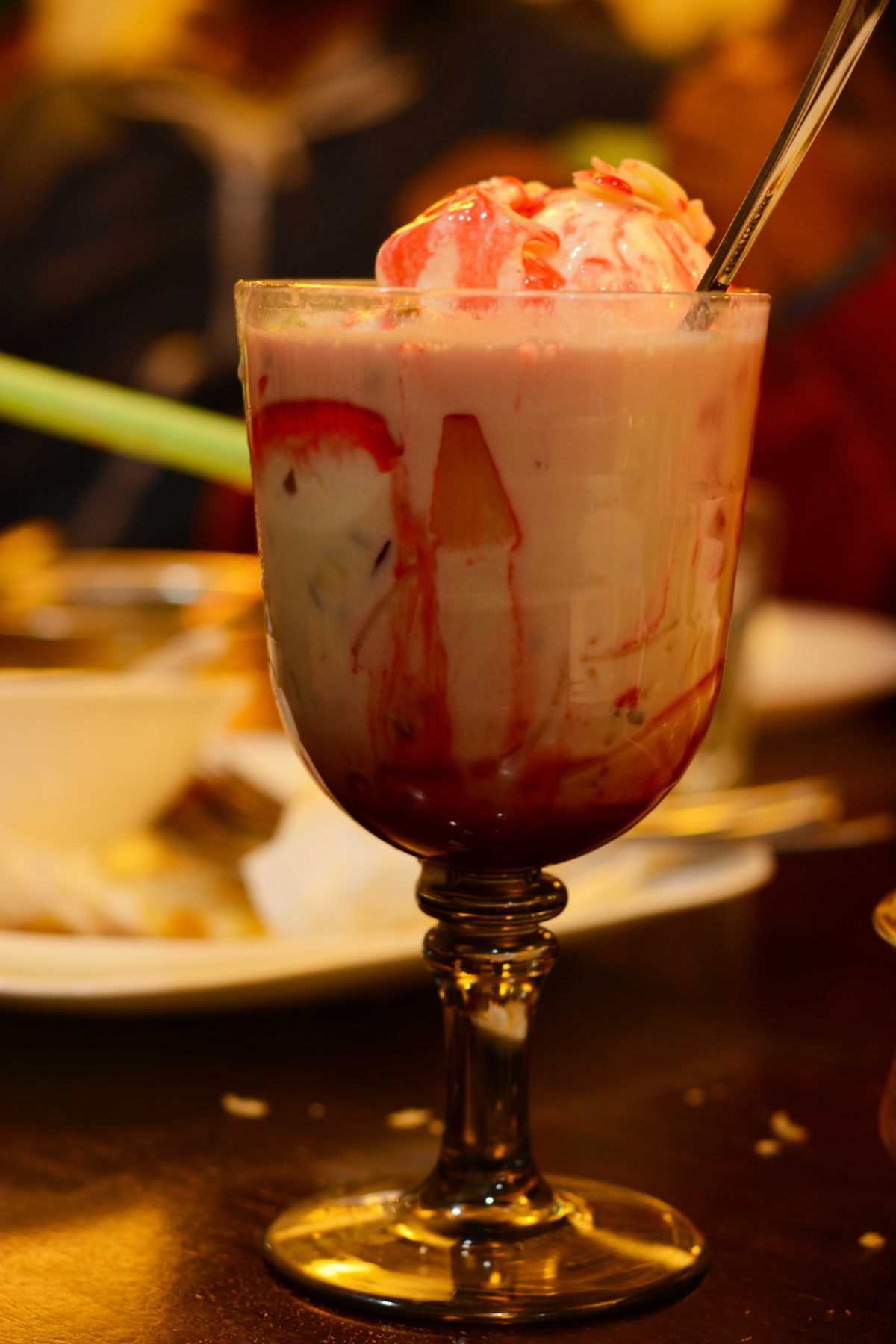 Overall, a very satisfying and delicious experience. The only negative at Man-O-Salwa is the service. As it started getting busy, the staff was almost forcing us to eat faster and get out of the place. There was a certain impatience exhibited which does not really sit well.

Man-O-Salwa
333A Clayton Road,
Clayton,
Melbourne, VIC

Home Page