Cheese platters are my thing!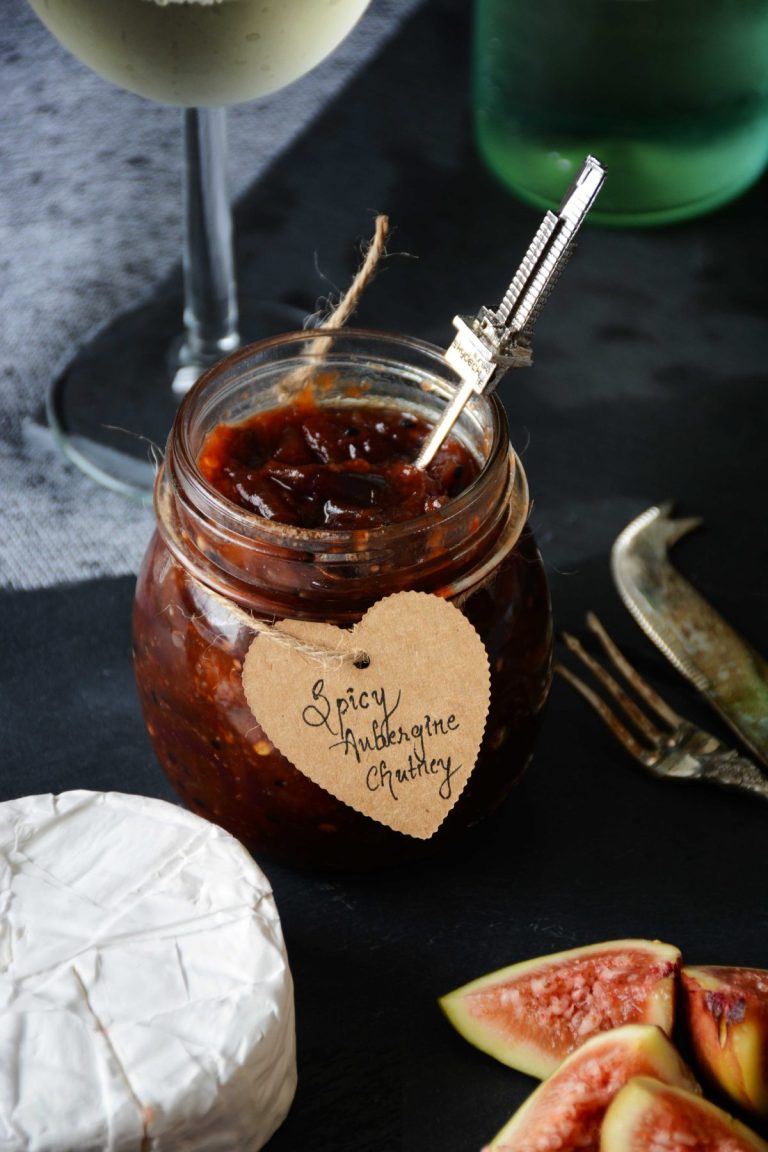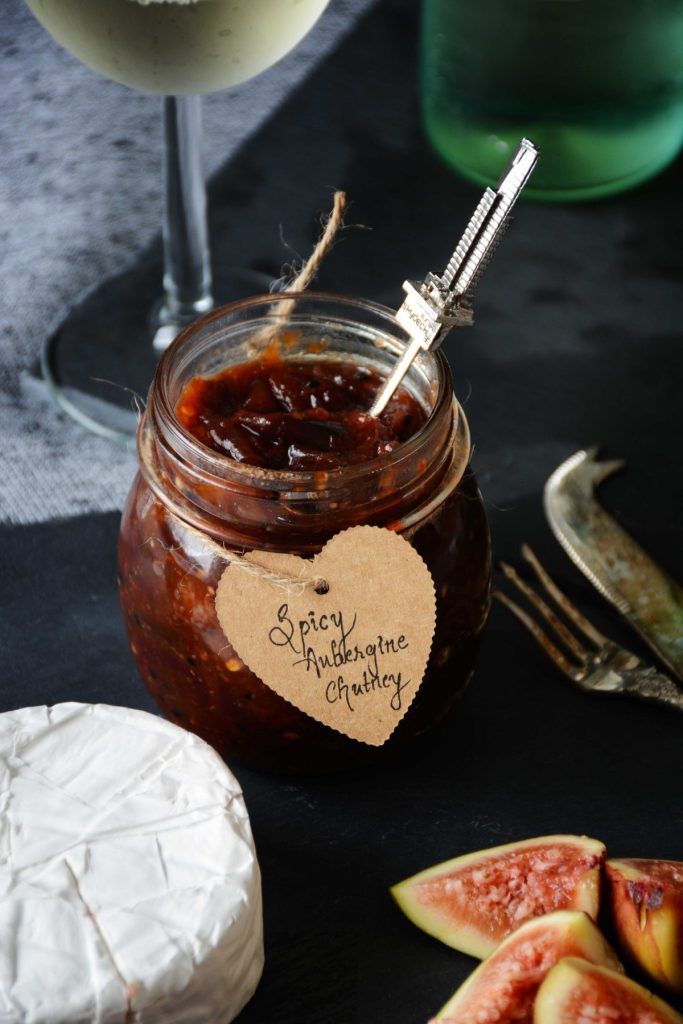 I find it an utterly satisfying and relaxing experience to bring out my beautiful boards, pop on some delicious varieties of cheese (atleast one new type each time) and then fill up the platter with figs, grapes, crackers, cold cuts and chutneys. And of course, pop open a really good bottle of white….and unwind on a Friday evening.

It's been a while since I had indulged this way; the past couple of weeks were work hectic which combined with poor time management skills left me thoroughly exhausted and drained out. So mid last week, I was a lady on a mission – to create a delicious platter experience for my small family catching up over some much needed 'us' time.

I always stock up on small batch chutneys in my pantry, both homemade and others that I pick up while travelling or from local businesses. But this time, I realized that I had run out of most of them and what was available wouldn't really go well with the platter I had in mind. So what do you do? Just make one yourself….

Out came my cookbooks and my eyes fell on one which I had borrowed from a friend and totally forgotten about. The title, 'The Preserving Book' by Lynda Brown – just perfect! To cut a long story short, I narrowed in on this Spicy Aubergine (Eggplant/Brinjal) Chutney for two reasons. First, I loved the play of spices in this one and second; aubergines do not feature in my favourite list of vegetables so this would be an interesting way of eating it.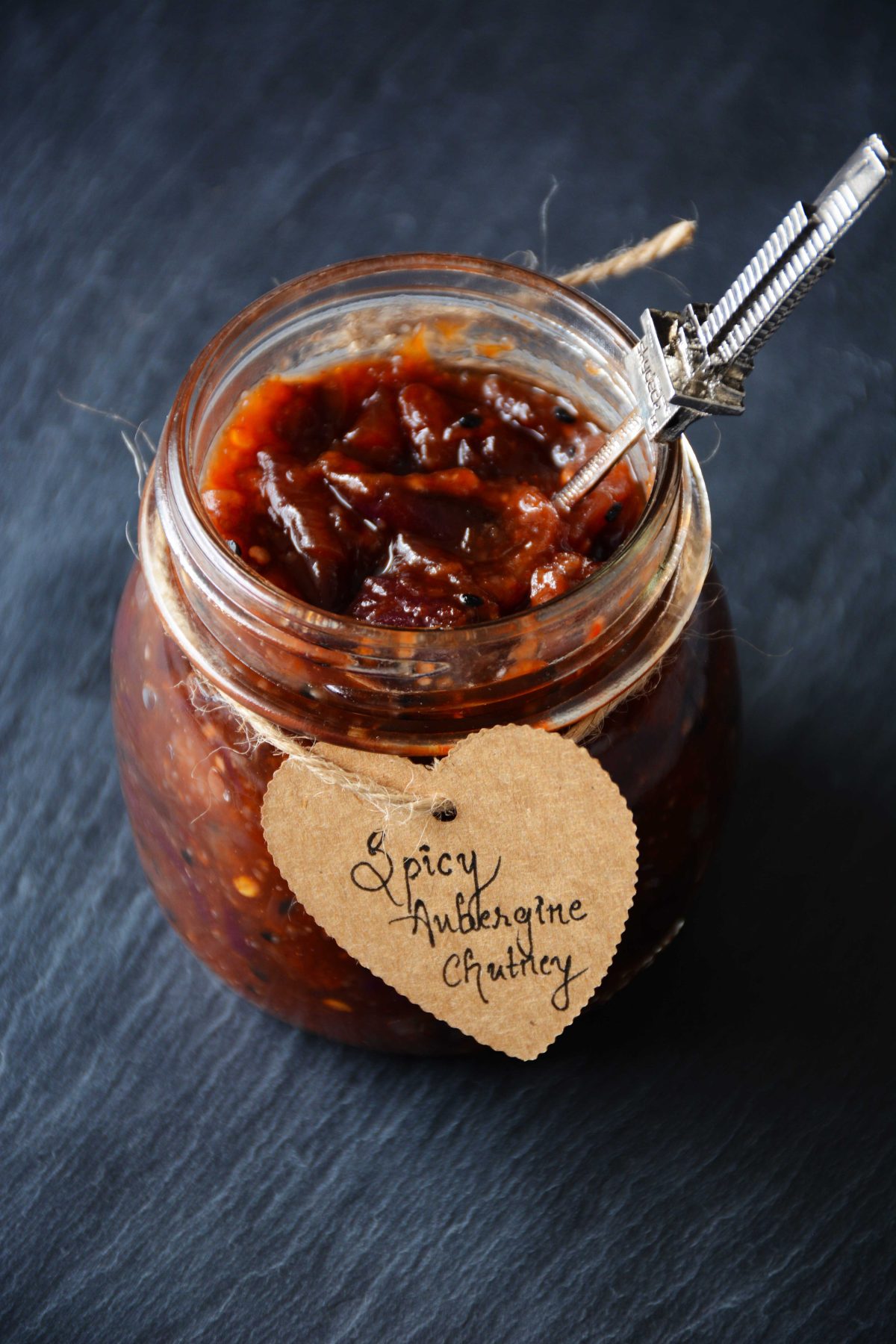 I got a bit lucky while shopping for aubergines at my local veggie store. Found baby aubergines, the deep dark purple variety quite commonly used in India especially in South India. They were ripe and just perfect for the chutney. Remember to get really ripe vegetables when making chutney, also forget about the most beautiful and polished looking ones. (The food waste statistics of Australia scare me so I make it a point to pick up assorted shapes and sizes of vegetables especially if I am going to cut it up for the dish. How do the looks matter?)

A good chutney is all about balance and the perfect play of flavours so while the measurements that I have outlined would give you a delicious end product, I strongly urge you to taste along the way and make adjustments as I did while adapting the recipe from the book.

Apple cider vinegar and a dash of tomato paste add acidity which is counterbalanced by the sweetness form the raw sugar and sultanas. While there are other spices involved, what makes this chutney truly unique in flavour are the Nigella seeds and ginger.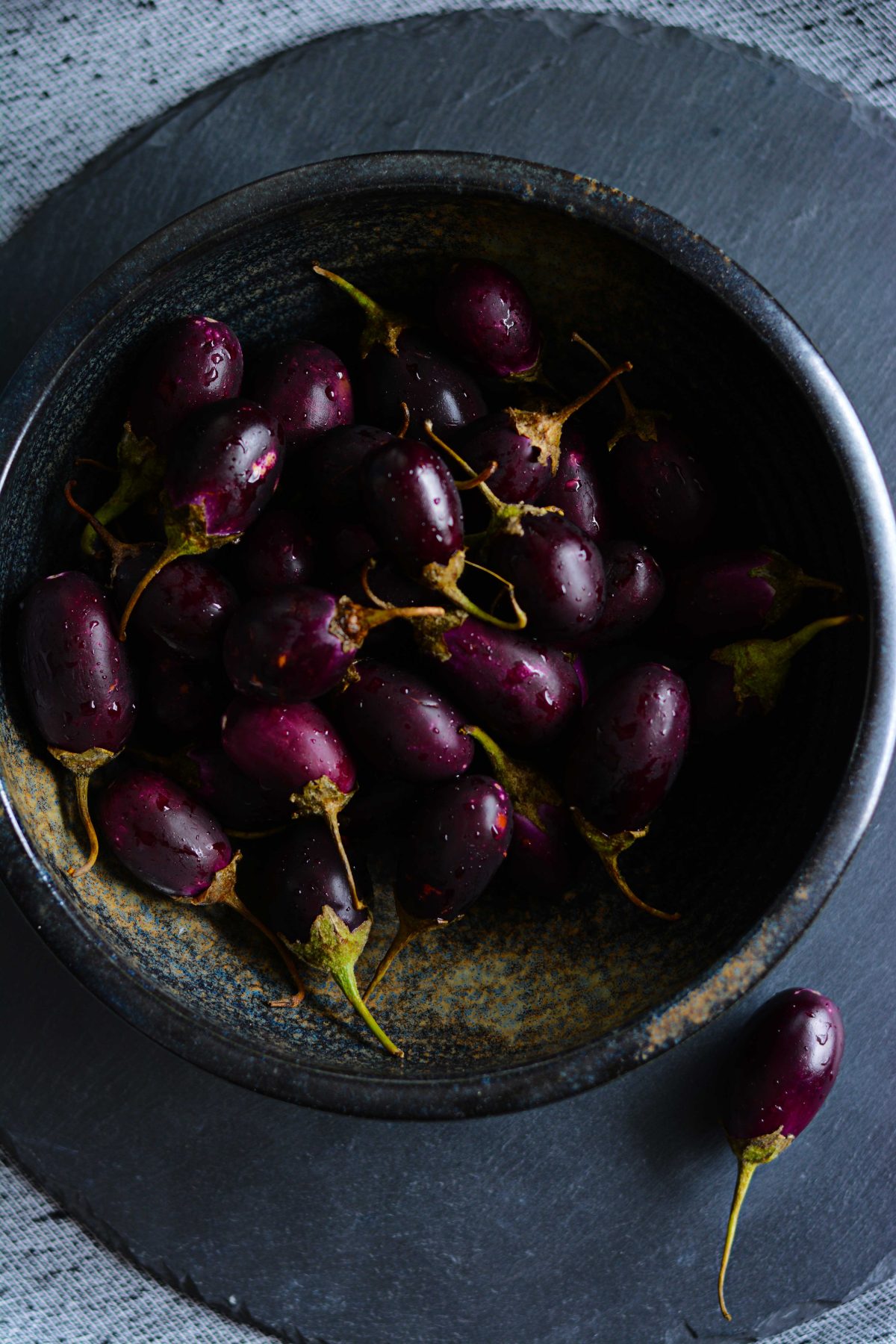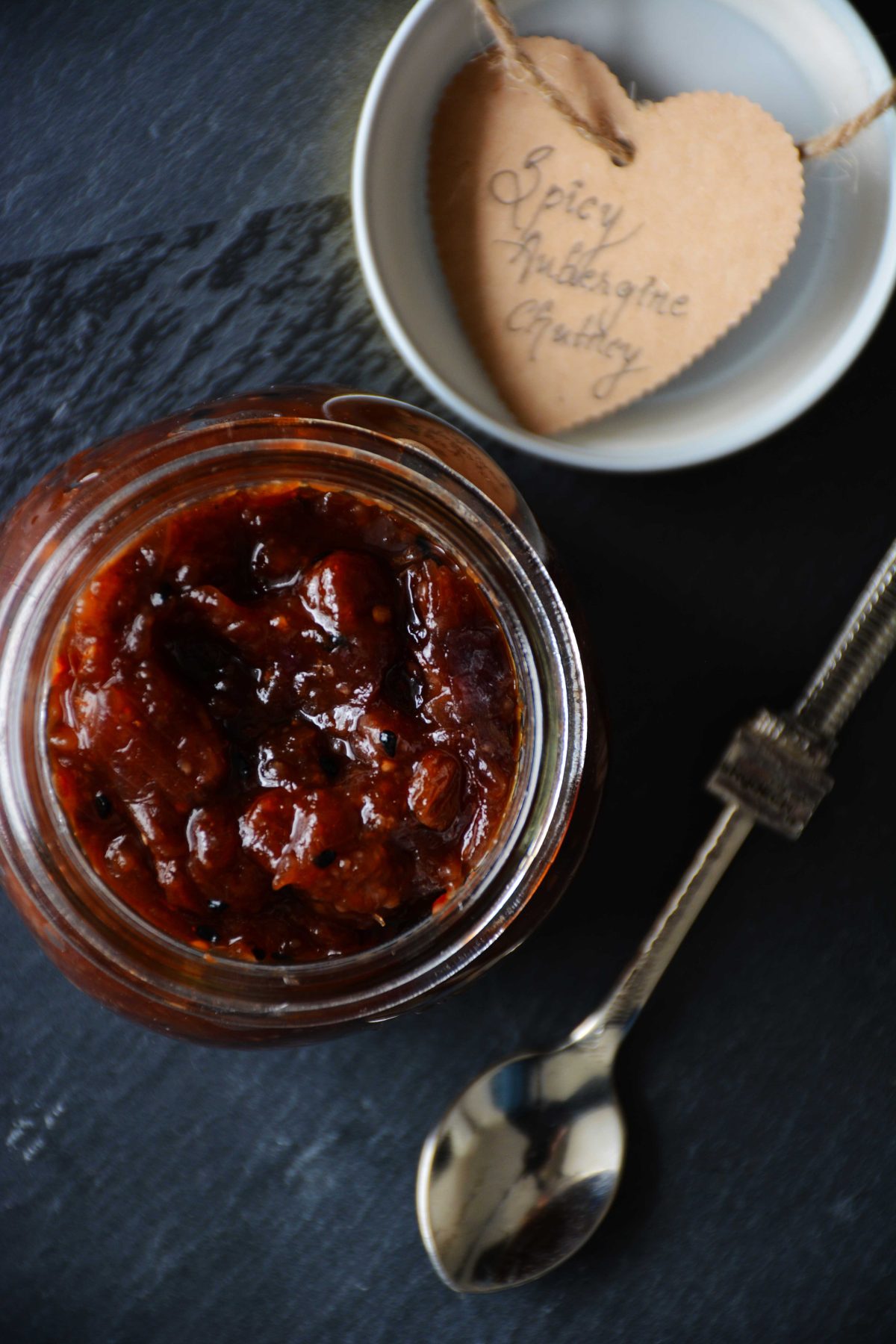 This chutney can be left to mature in flavour for a month before using and if preserved in the right manner, will last upto a year. So a great option if you are making in bulk. But I am a small batch person so prepared just 2 small bottles and also opened it within two days.

So here we have the deliciously sweet and spicy Aubergine chutney….the perfect condiment for your cheese platter. In fact, it is the perfect condiment to just about anything…..a dash of it with roast lamb cutlets or as a traditional chutney with your Indian meals. Fingerlickin good!

(The cheese that I picked up for the board include a soft creamy Brie, smoked cheddar with Native Australian pepperberry and a blue veined cheese)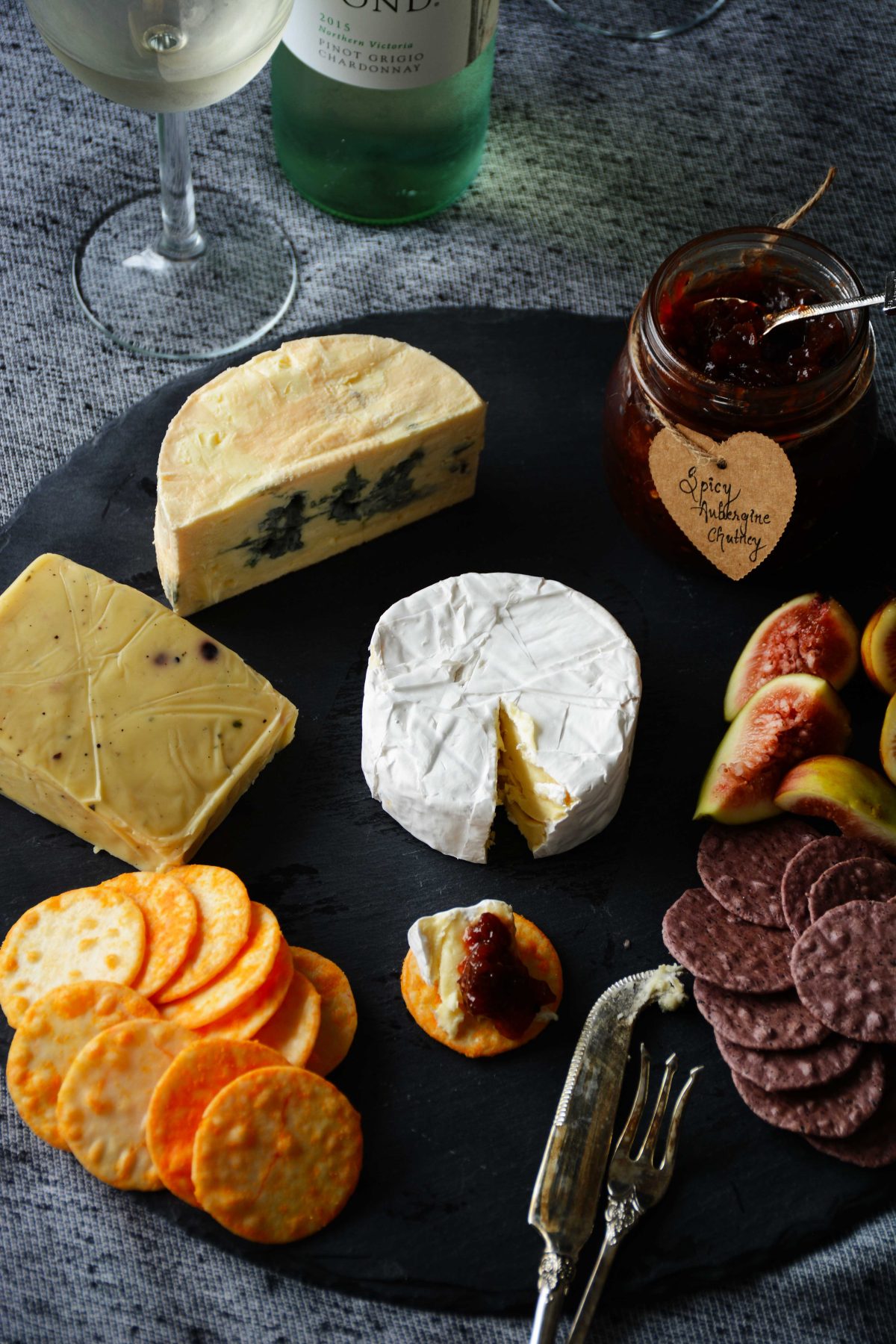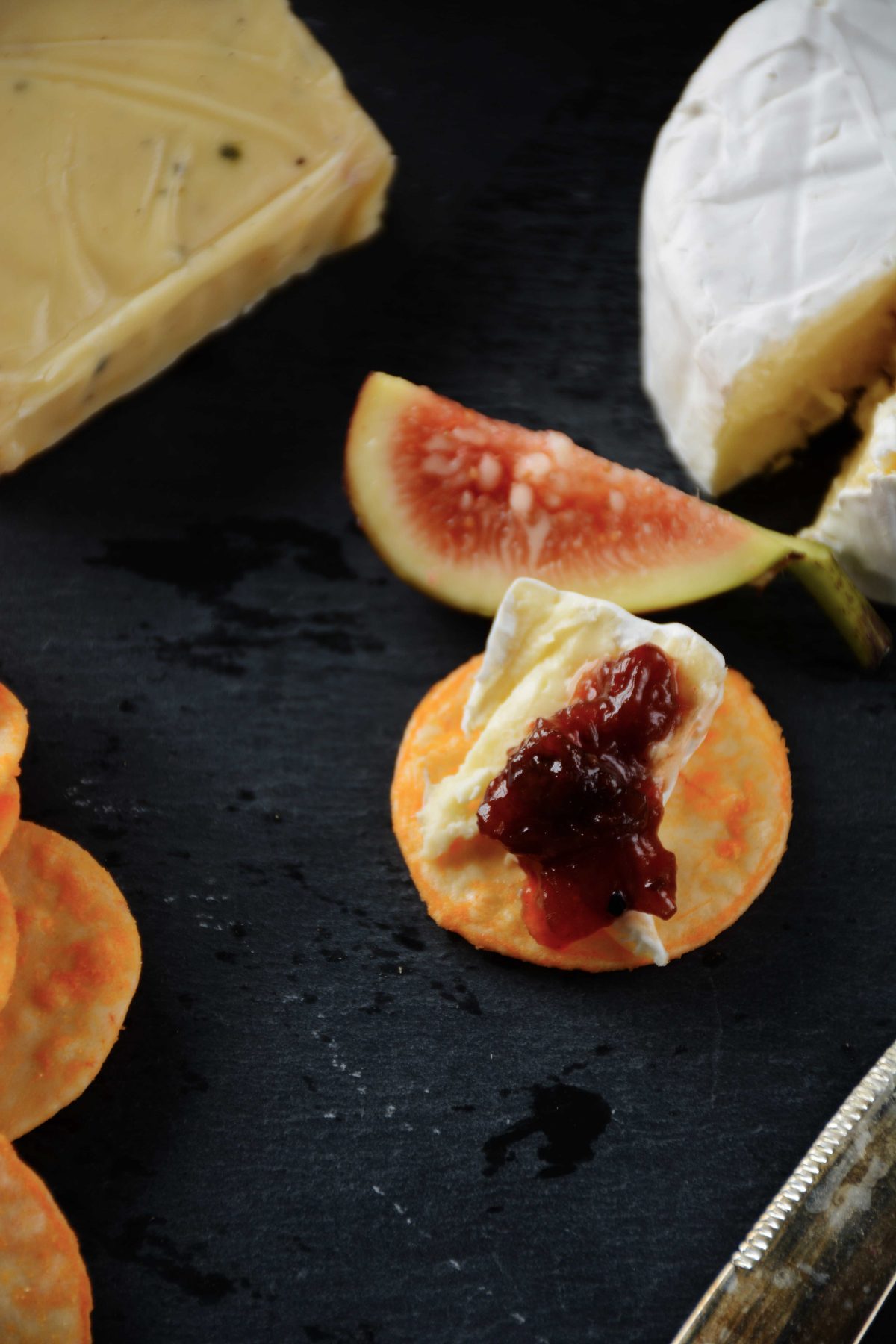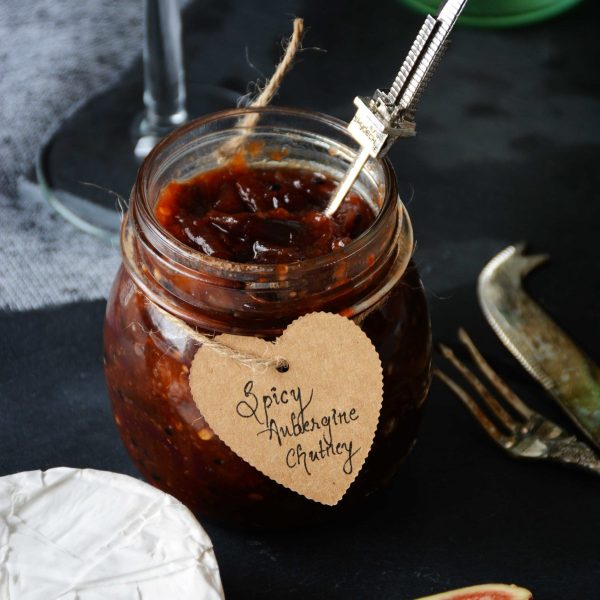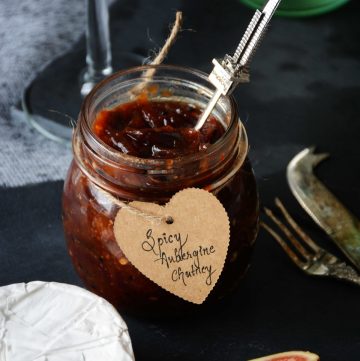 Print Recipe
Spicy Aubergine Chutney
Ingredients
450

gm baby aubergines

1

medium red onion; finely chopped

3/4

tbsp

tomato paste

220

ml

apple cider vinegar

250

gm raw brown sugar

60

gms sultanas/raisins

½

tsp

chilli flakes

½

tsp

cayenne pepper/hot chilli powder

optional

1

cinnamon bark

1

tsp

Nigella/onion seeds

1 ½

tsp

freshly grated ginger

Salt

to season
Instructions
Wash the aubergines and pat dry. Slice the aubergines and place in a heavy bottomed pan along with the onions and salt. Also add the tomato paste and stir well to combine.

Cook for a minute or two and then add the vinegar and sugar; mix well and then add the sultanas, chilli flakes, cayenne pepper, cinnamon, ginger and Nigella seeds. Stir well and cook on medium heat till the sugar has almost dissolved. Turn the heat up and bring to boil.

Reduce the heat to the lowest possible, cover the pan and simmer gently for 30 minutes.

Open the pan and continue to cook on low heat stirring occasionally so that the mixture does not burn or stick to the bottom of the pan. The chutney is ready when it has turned thick and sticky; also taste and make sure that the vinegar has been absorbed well or it will taste acidic.

Remove the cinnamon stick and allow to cool well. Ladle into sterilized jars with tight lids. Refrigerate.
Notes
If you want to preserve the chutney, then add the chutney to sterilized jars and make sure there are no air gaps. Cover the lids with waxed paper discs and use non-metallic lids. Seal and label the bottle. Leave to mature for a month in the pantry. Refrigerate after opening.