I am a total cheese platter freak.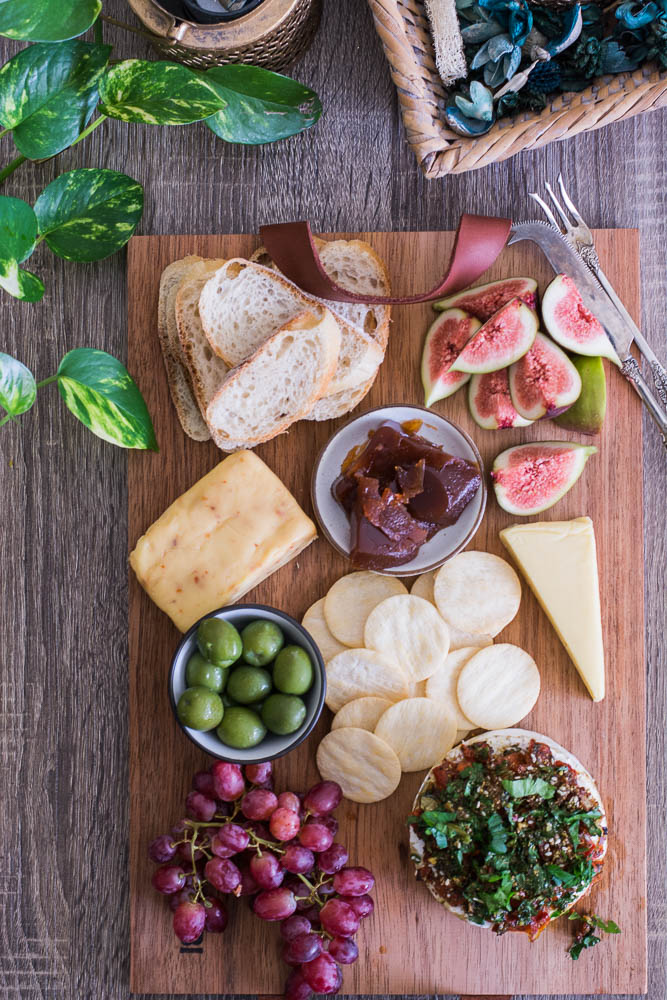 And that's ironic coming from someone who absolutely hated cheese till about ten years ago. I remember my mom used to force me to eat cheese when I was a little girl. I was rather thin and scrawny (still am!) so she thought that she can get some more meat on my bones by feeding me all the high calorie stuff. And I used to detest it so much.

I started enjoying the taste of cheese around the time I was doing Masters. There was a local sandwich shop which sold cheese toasties of all kinds, and the cheese and chilli one really bowled me over. The sharp pungent heat of the chopped green chillies against the gooey creaminess of the cheese somehow won my tastebuds over.

There's no way you can avoid cheese platters if you live in Australia. It is 'quintessential' at almost every kind of party and my world suddenly opened up to the world of cheese.

Slowly, I began to learn more about cheese, the different varieties, textures, and the right way of using each cheese.
And that's when the love affair with the cheese platter began…..

This time, I wanted to try out a baked cheese recipe for the platter, especially after coming across absolutely delicious images on Pinterest. In fact, I have a whole board dedicated to just cheese on my Pinterest page, so if you are a fellow cheese lover, do check it out.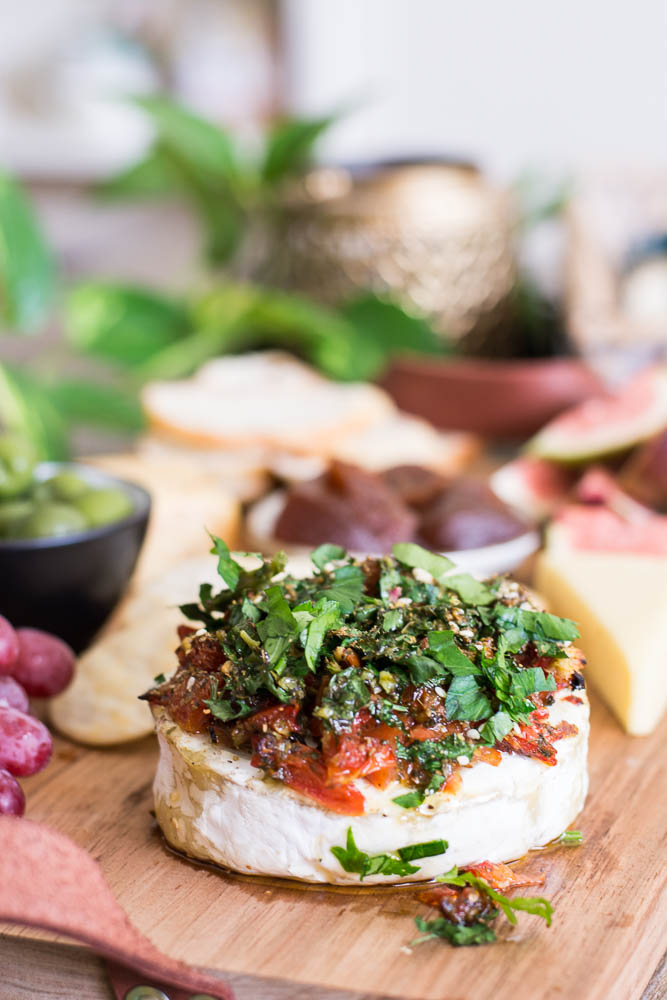 A recipe from 'Taste and Tell' really stood out to me; and my version today is simply an adaptation of that.

What I really loved about this recipe is the intense savoury notes from the sun dried tomatoes, parsley and that generous sprinkle of Egyptian dukkah. Think of an extremely creamy cheese topped with a hint of tangy sweetness from the tomatoes, freshness from the parsley and that hint of spice from the dukkah.

Perfect when paired with crackers or toasted sourdough as I did.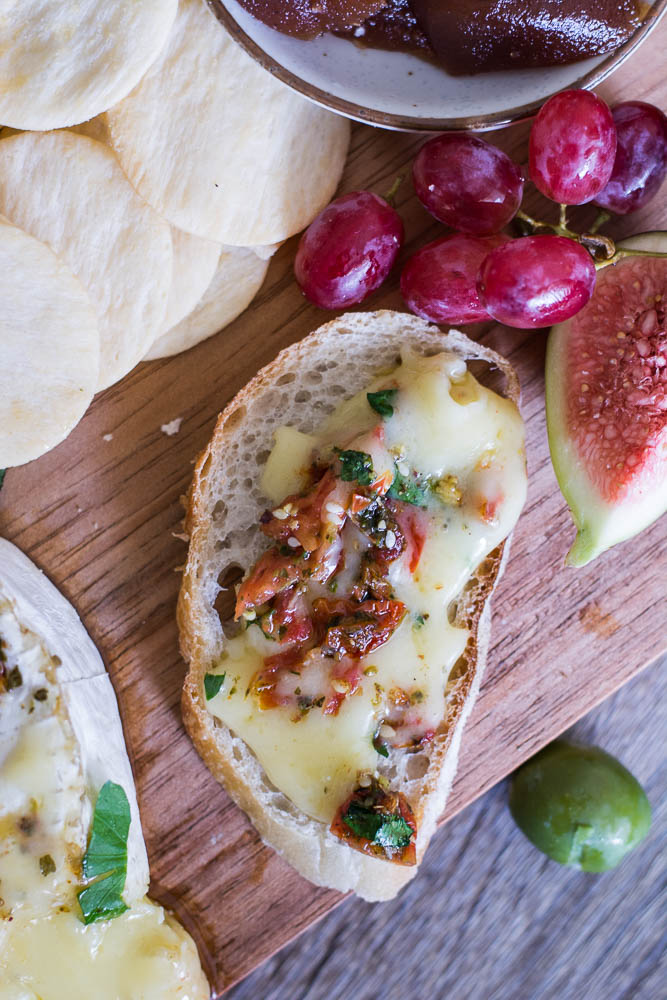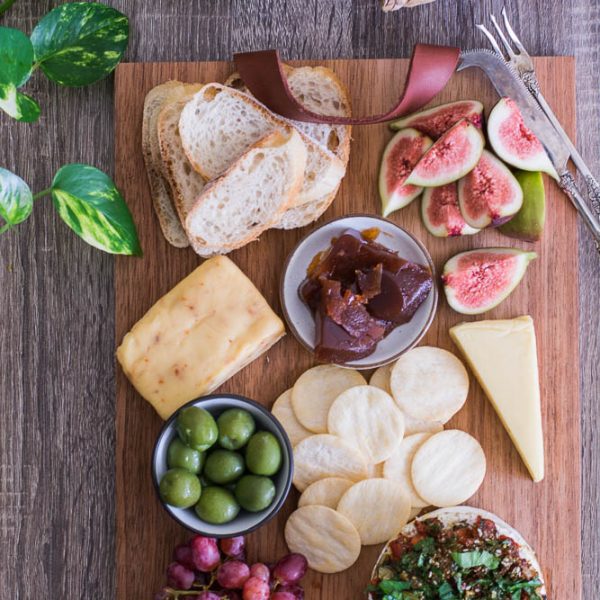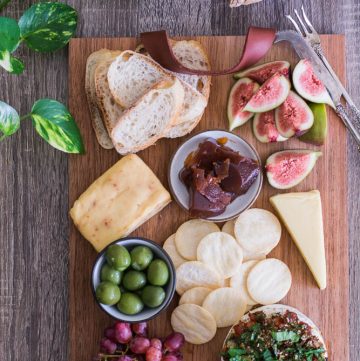 Print Recipe
Baked Brie (Sun dried Tomatoes, Parsley, Dukkah)
Ingredients
1

wheel Brie

choose a good quality brand, makes all the difference

½

cup

sundried tomatoes

with oil; chopped into smaller bits

½

cup

flat leaf parsley; finely chopped

1 ½

tbsp

Egyptian dukkah
Instructions
Preheat the oven (fan forced) to 170°C

Line baking/parchment paper in an oven proof dish.

Top the brie with the sundried tomatoes, parsley and half of the dukkah. Drizzle with some of the oil from the tomatoes.

Bake for 8-10 minutes (in most cases, the cheese will start to ooze out from the sides but not necessary as it depends on the rind).

Remove and sprinkle with more dukkah

Serve warm with crackers or crusty/toasted bread.