If you have read my review on Al Rahimi Restaurant in Dandenong, then you will know how much I love the cuisine of Afghanistan. And living just 5 minutes away from Lonsdale Street, it was high time I had a review of Pamir up on the blog.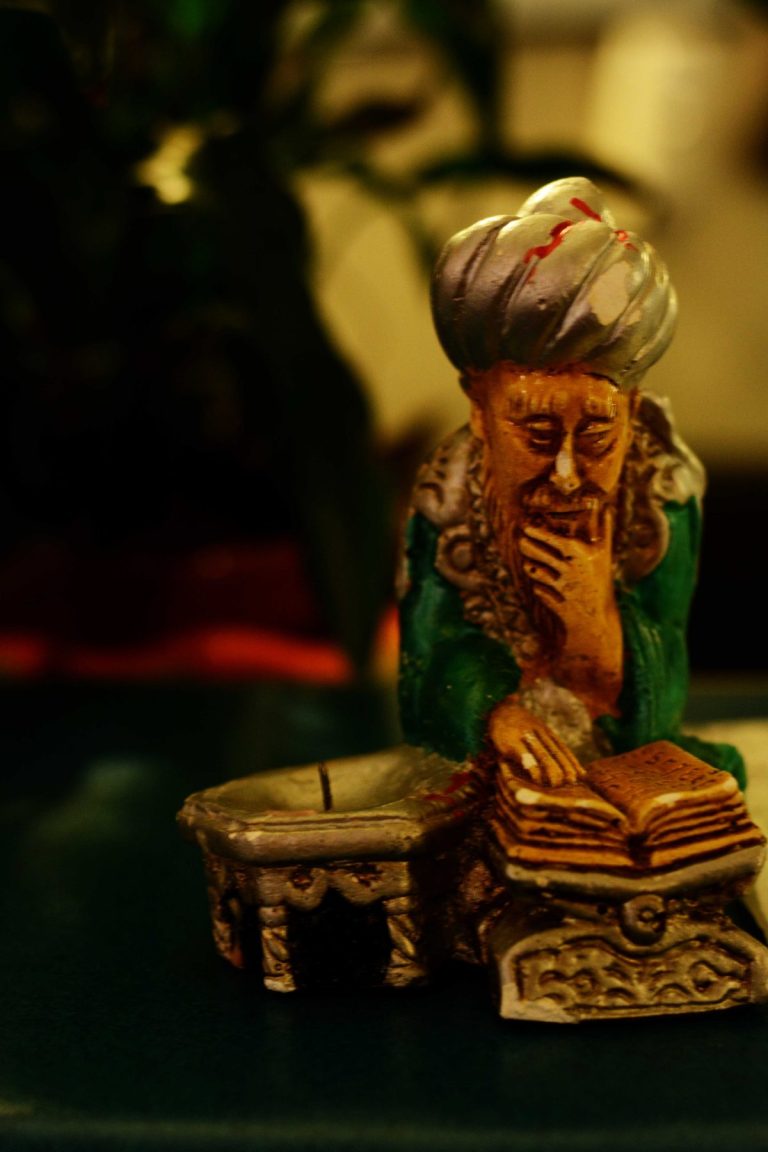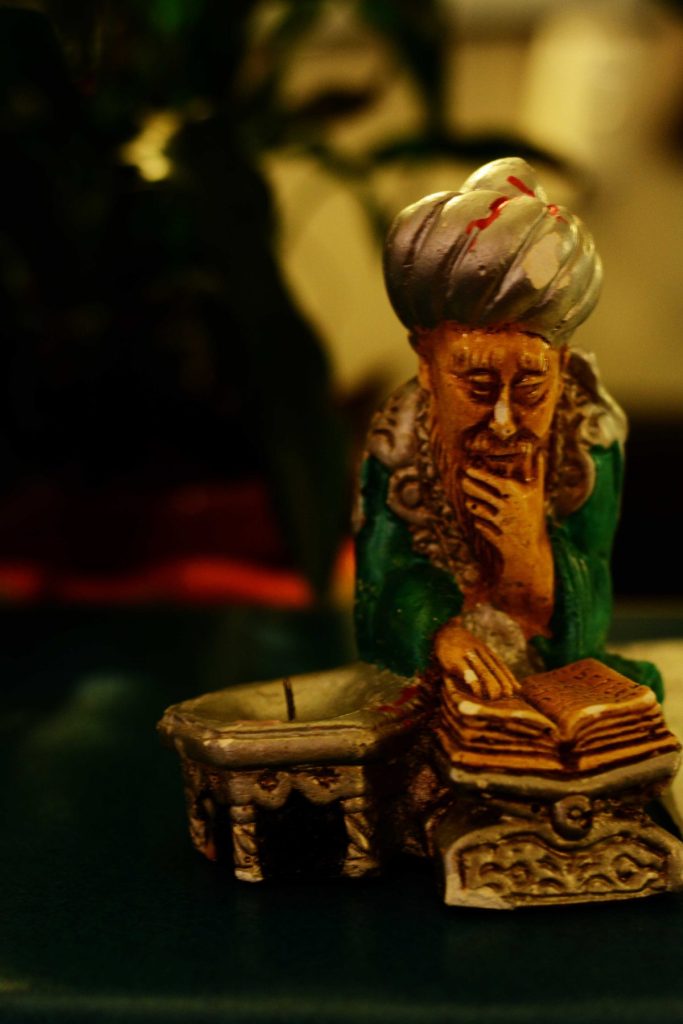 Dandenong is quite an interesting suburb in terms of culture and food. It's diverse and colourful; we truly practice 'live and let live' down here. Afghan food has a huge presence here, with plenty of restaurants and takeaways lining the Afghan precinct and also on Lonsdale Street.

Owned by the husband and wife team, Uzbekistani Chef Alisher Azizullaev and Shahini Ahad, Pamir is situated on the busy and vibrant Lonsdale Street. The exterior is rather unassuming, a small door which leads to a flight of stairs. The restaurant is situated on the second floor and if you are not familiar with traditional Afghan décor, you will be surprised by the ornate interiors and rich, dark woodwork. On the walls, you will find plenty of references to Afghanistan like pictures, maps, traditional outfits etc….

Pamir has a very warm and comforting ambience. There is plenty of seating space so bookings are only essential on weekends but you are likely to find a place even without one. But do make a call beforehand as the restaurant is often booked out for events and social gatherings.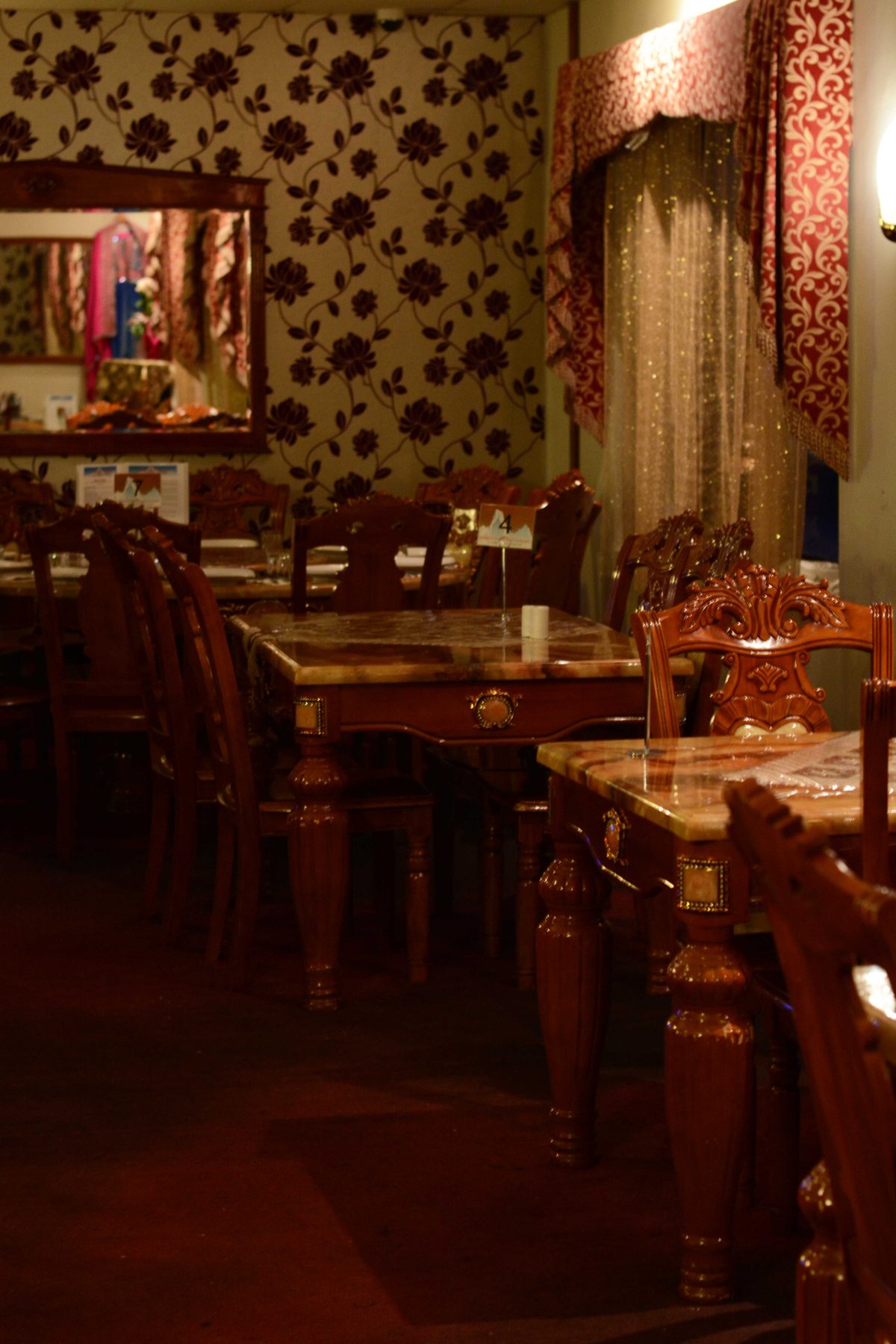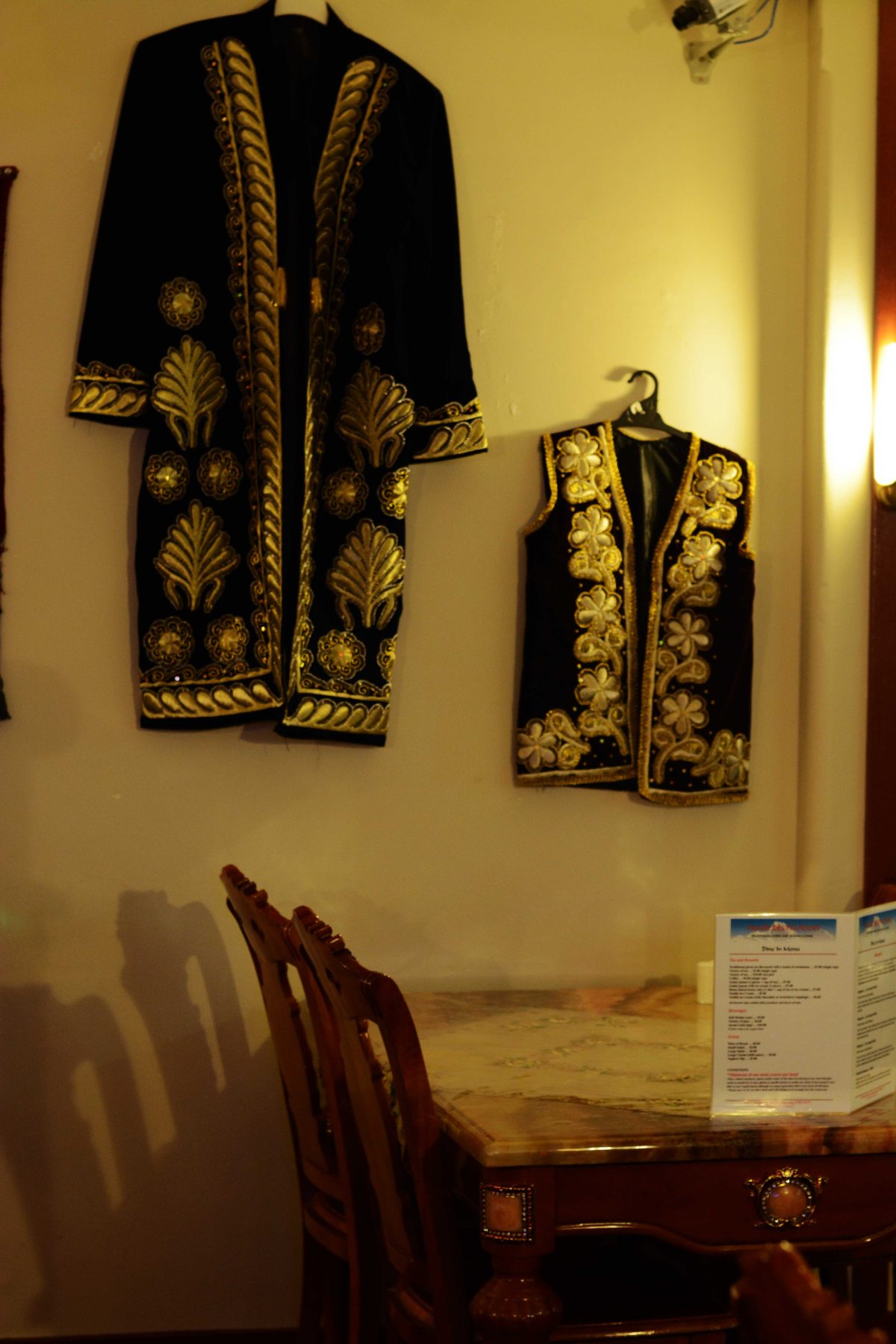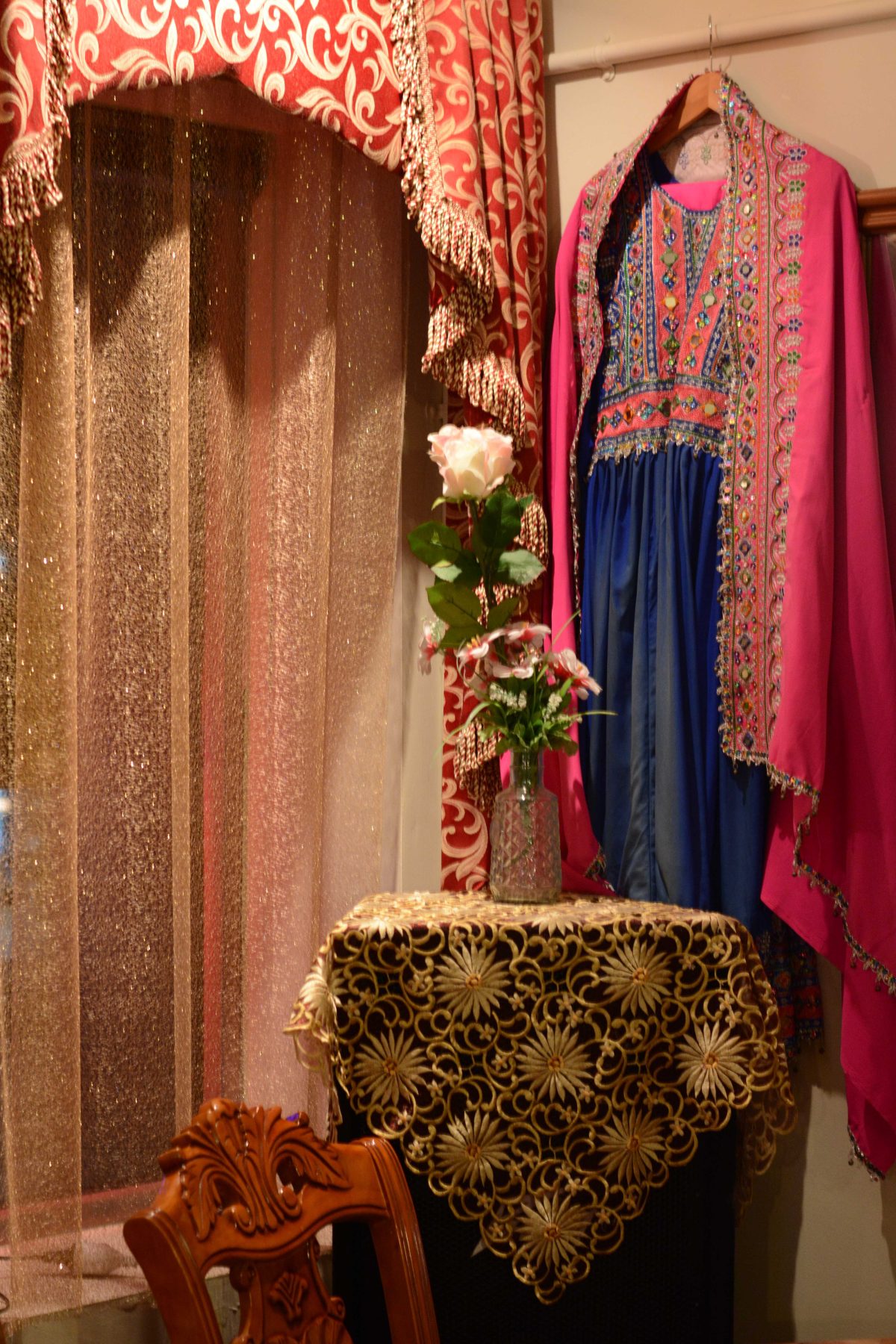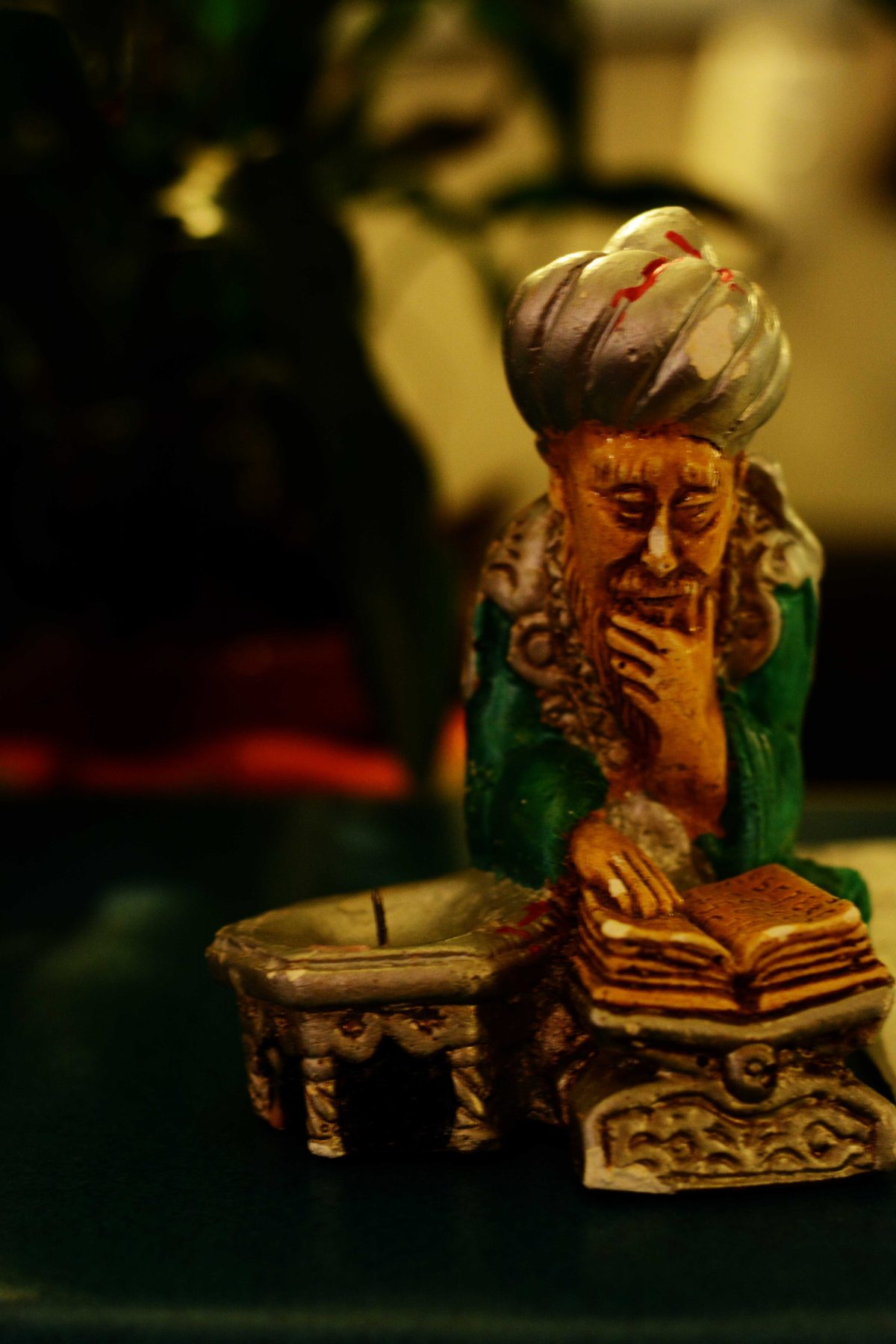 Within seconds, we were greeted by the hostess and seated at a comfortable table. Pamir does not have a bar but its BYO so remember that when you visit. The food mainly revolves around traditional Afghan and Uzbek cuisine. The menu is pretty self explanatory but if you do need suggestions or help to understand the flavours of a dish, the staff is always there to help you out.

If you are eating at Pamir for the first time or want to experience many dishes from the cuisine, then the banquets are the best choice. There are different types depending on the number of courses and also a vegetarian version. Since we were familiar with the dishes and have had the food before, we decided to go a la carte for the day.

The first to arrive at the table are the dips (also referred to as chatnis) followed by the salad and flatbreads. Three different types of dips or chatnis are served and these are the minty cucumber yoghurt dip, tomato chilli chatni and the carrot dip. The salad is a simple one with fresh tomatoes, cucumbers, red onions and leaves drizzled with vinaigrette. And the flatbreads, one of the best I have had; soft and pillowy and perfect to scoop the chatnis.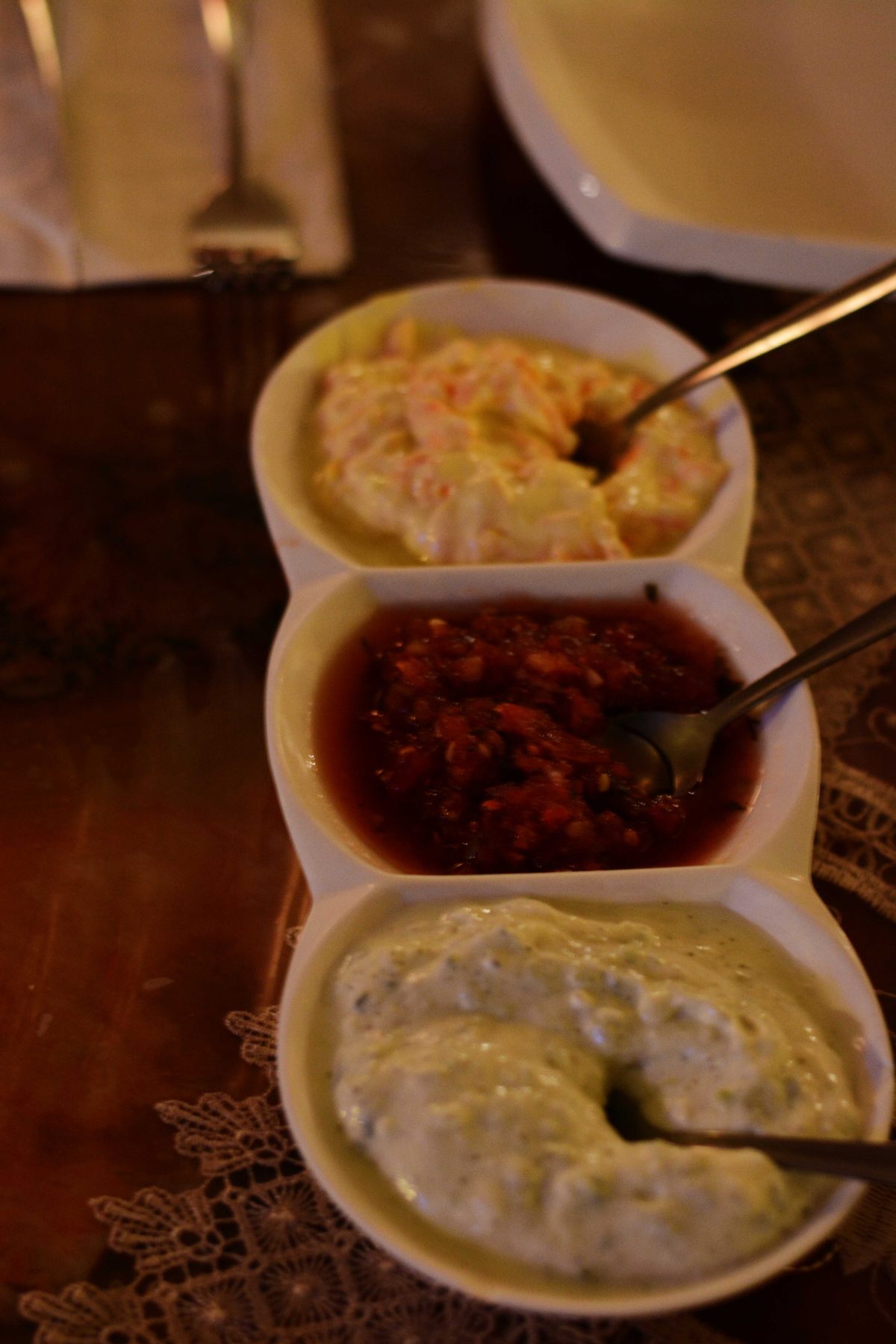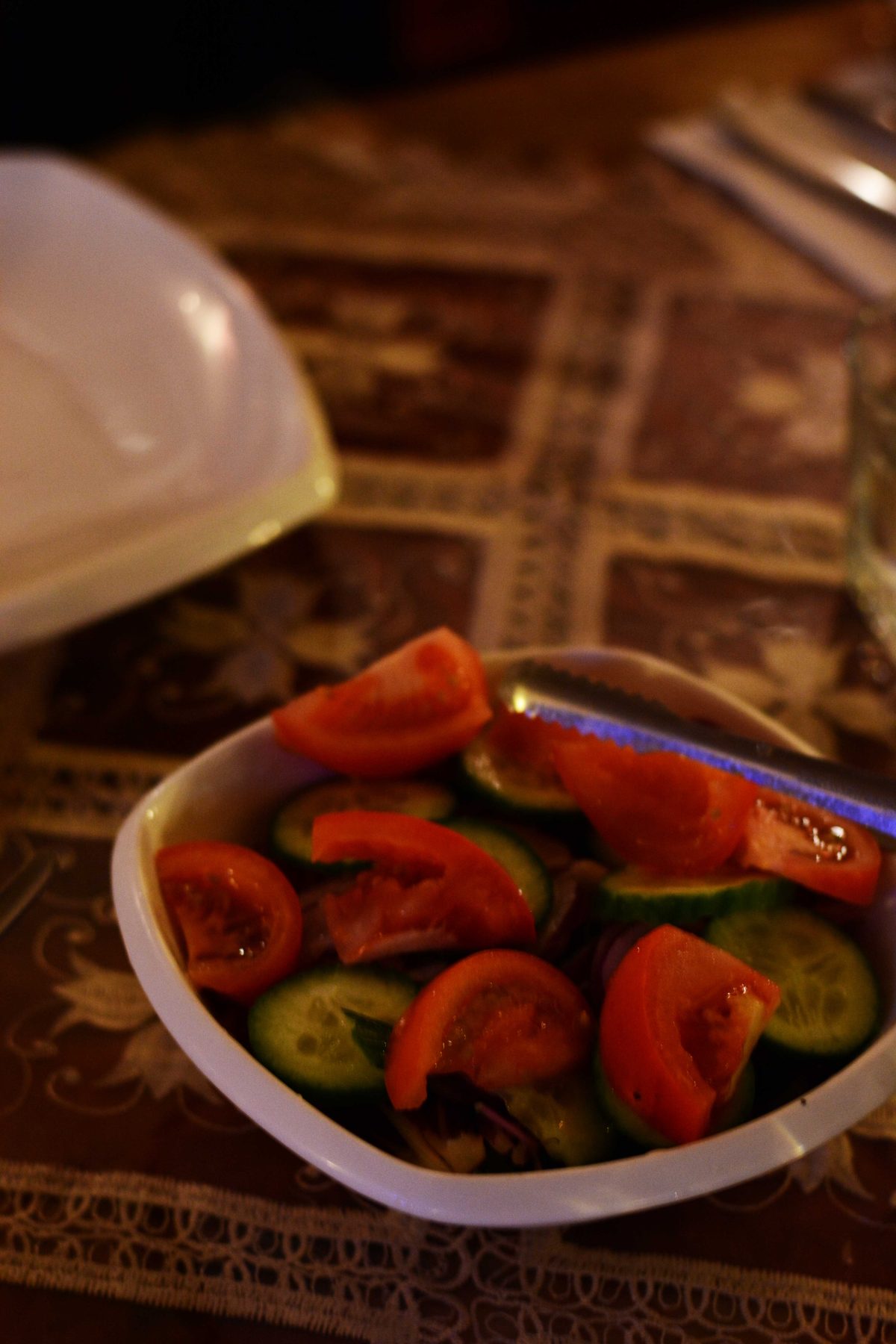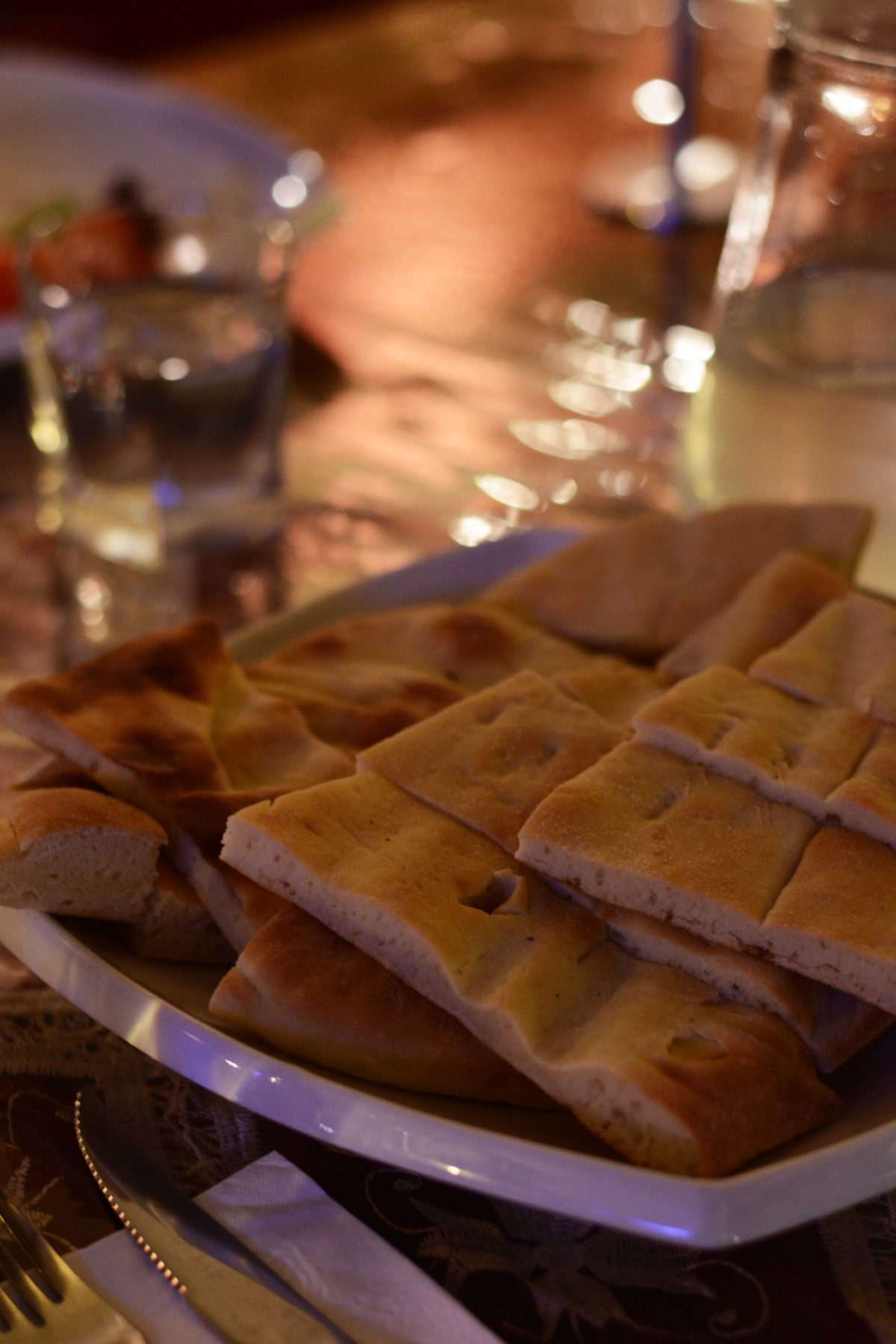 The next dish we ordered was the Chapli Kebab which is basically grilled lamb mince patties flavoured with coriander seeds, chilli, herbs and onion. Chapli Kebabs are quite famous in northern India, Pakistan and Afghanistan. The Chapli kebabs at Pamir were just perfect, so full of flavour especially that hit of coriander which warms your tastebuds yet allows you to taste the meat. The kebabs were tender with the mince cooked just perfectly. Highly suggested!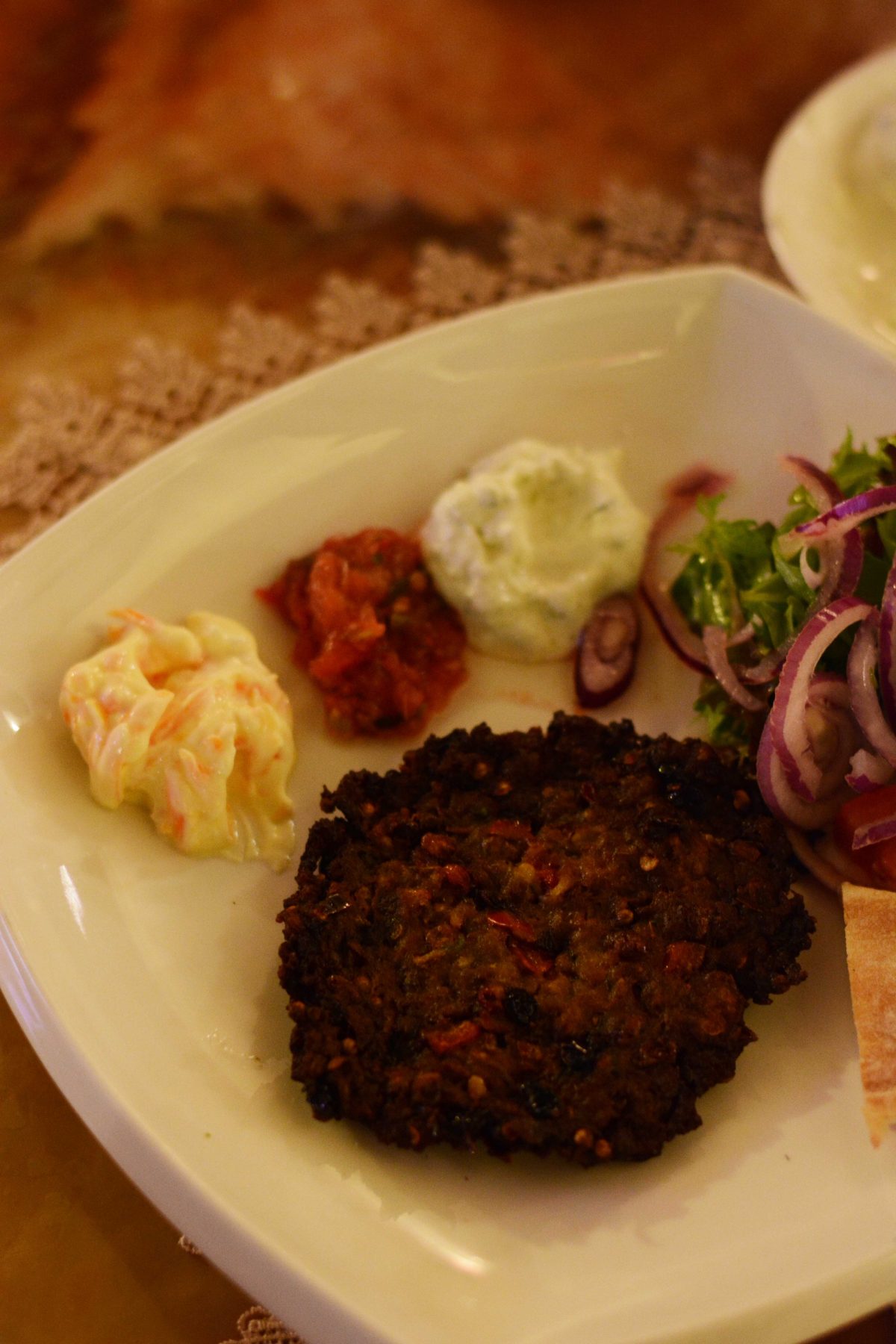 There was no way we weren't going to order to a plate of Mantu, one of our absolute favourite things to eat from this cuisine. Basically, these are steamed dumplings with mince and onions; then topped with a chilli chatni and a yoghurt sauce. An absolutely delicious experience! If you are a dumpling fan, then make sure you try the Mantu; you might not want to eat dumplings any other way. Another must try here.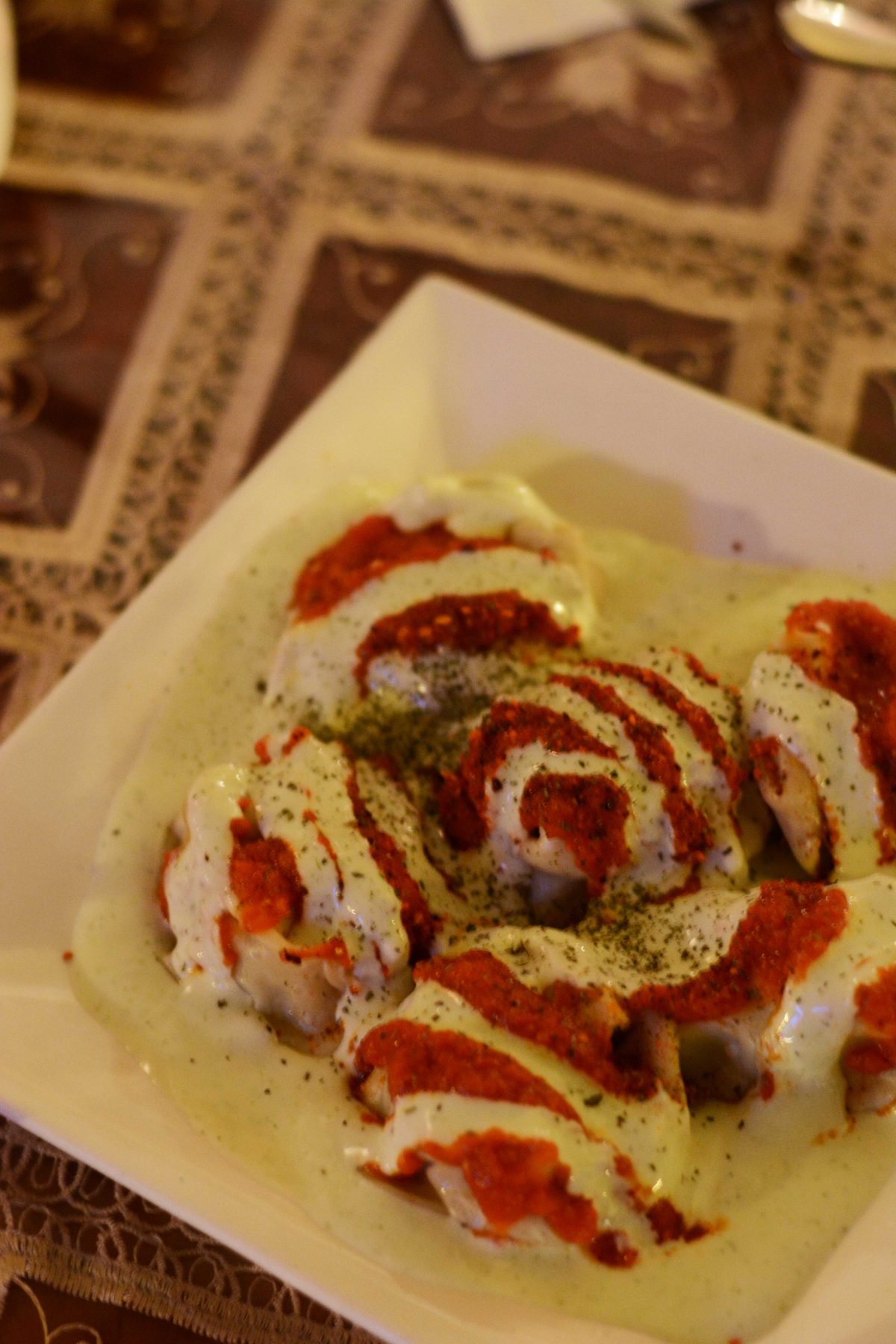 There are plenty of vegetarian options on the menu and the next dish we tried was Potato Borani – finely sliced potatoes which are pan fried, flavoured with spices and herbs and finished off with tomato and yoghurt sauce. Nothing more to add except that it was really delicious and makes a great vegetarian dish.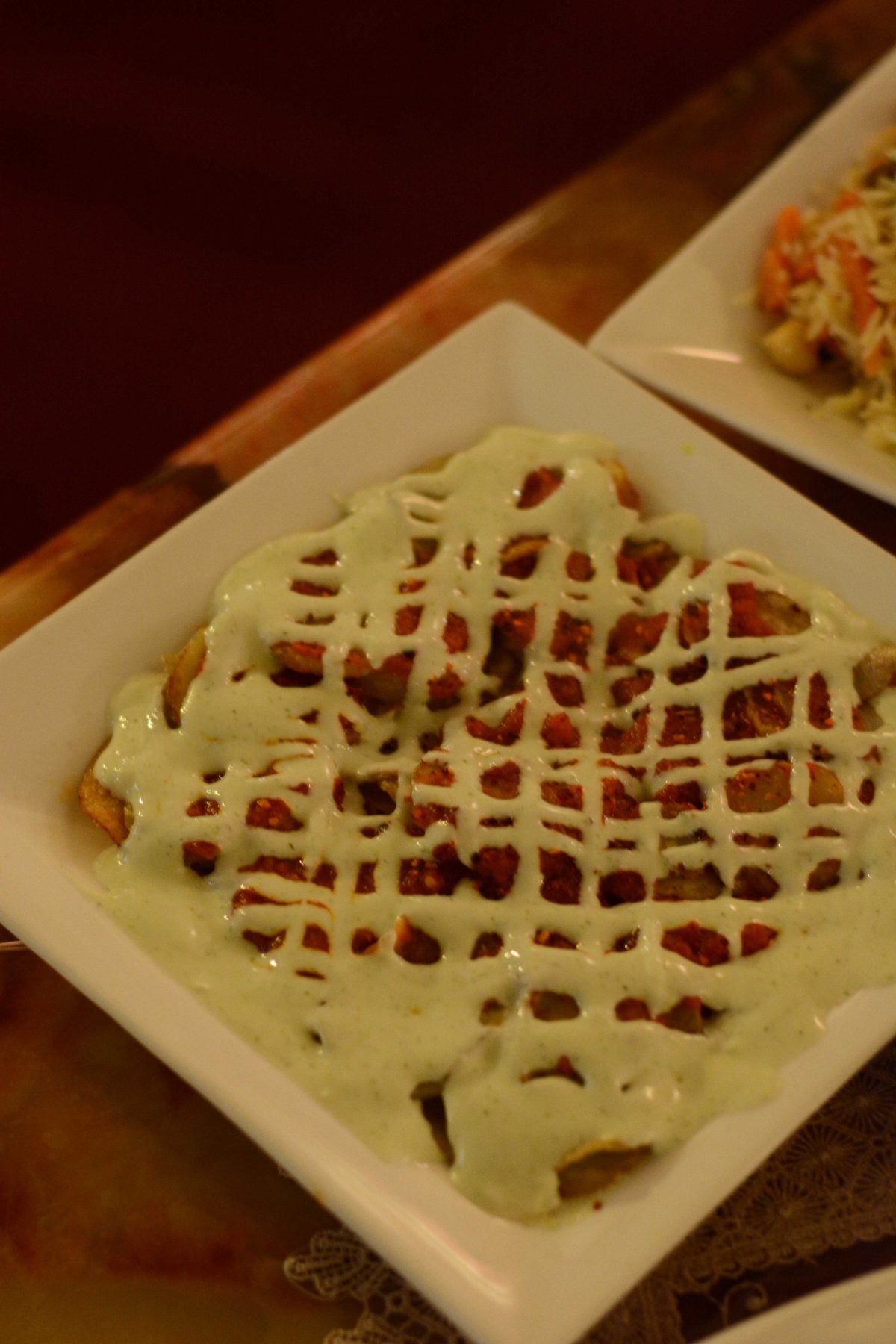 And we finished the meal with the traditional Uzbek Pallow, a rice dish with lamb. The menu calls it as lamb biryani but that name is rather misleading as biryani takes on different avatars in different cuisines; this one's more of a pilaf. Long grained rice that has been flavoured with whole spices and has a generous portion of carrots and sliced lamb through it. Just this rice and the yoghurt dip can make me a very happy girl. Absolutely delicious.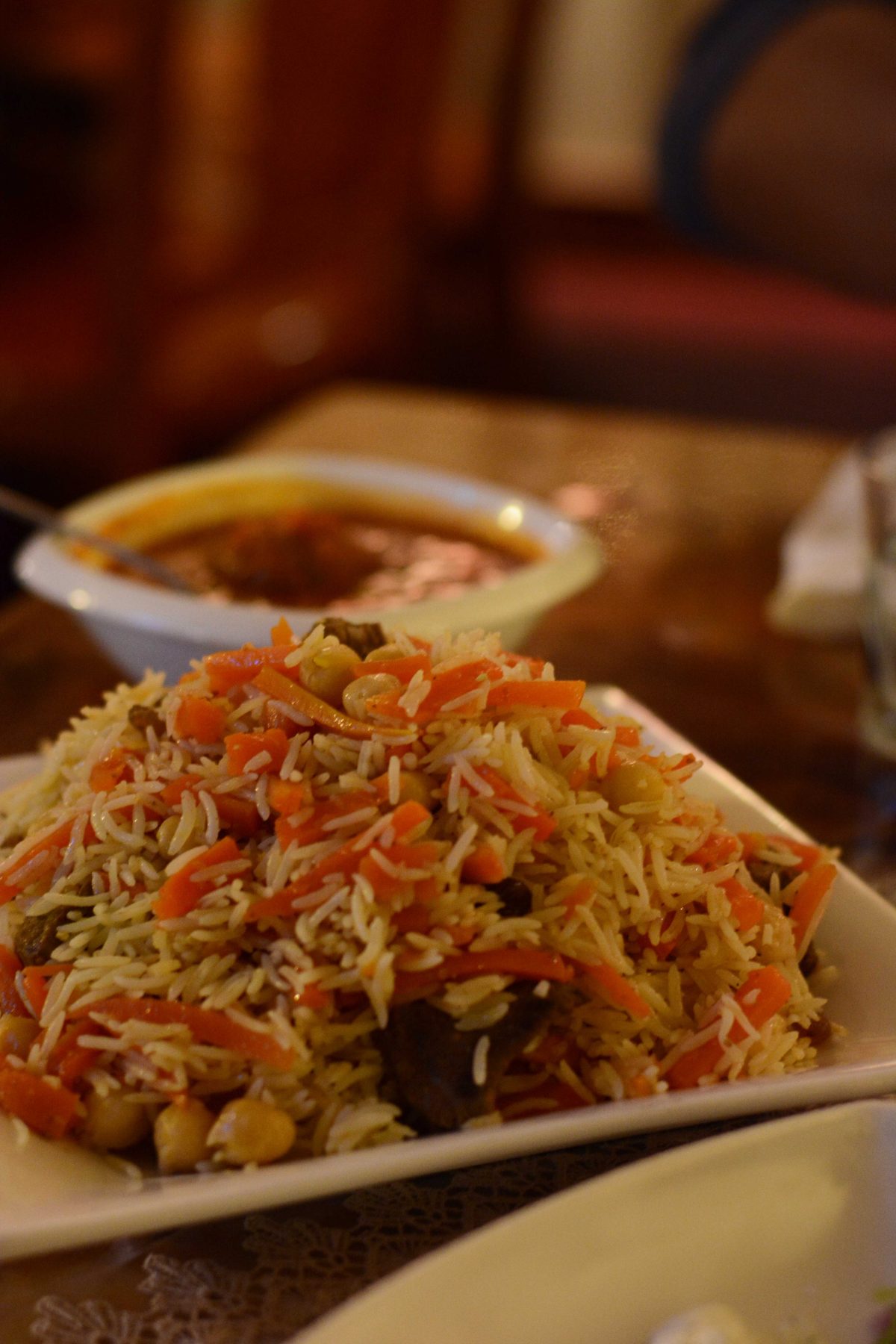 There isn't much choice when it comes to desserts so we decided to skip it. But I would love to see a few traditional sweets or desserts on the menu apart from the lassi, gulab jamun and icecream. You can finish off the meal with the traditional black tea which is great for digestion too.

In a nutshell, a restaurant you do not want to miss if you are looking for delicious, high quality, traditional Uzbek and Afghan cuisine. Make it your weekend priority!

Pamir Restaurant
195 Lonsdale Street
Dandenong
Victoria 3175