This no churn Tim Tam Vanilla Icecream Cake is a delicious sweet treat. An eggless version with a texture between an icecream and semifreddo.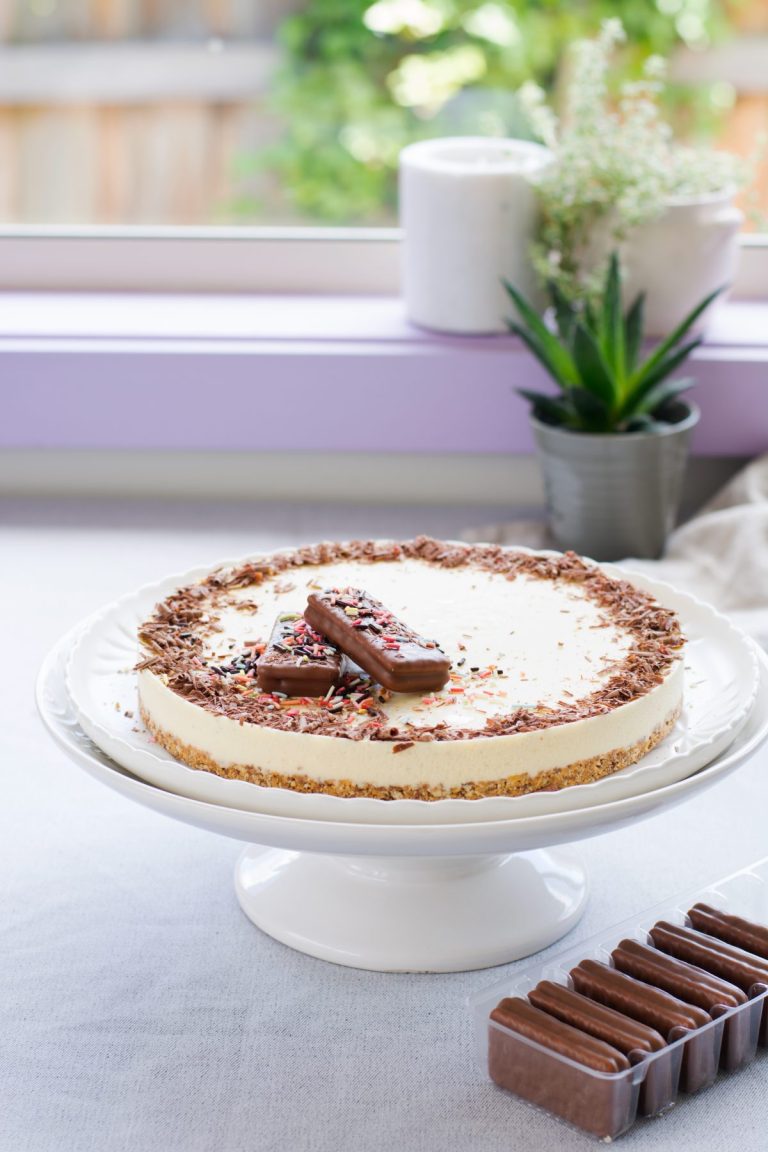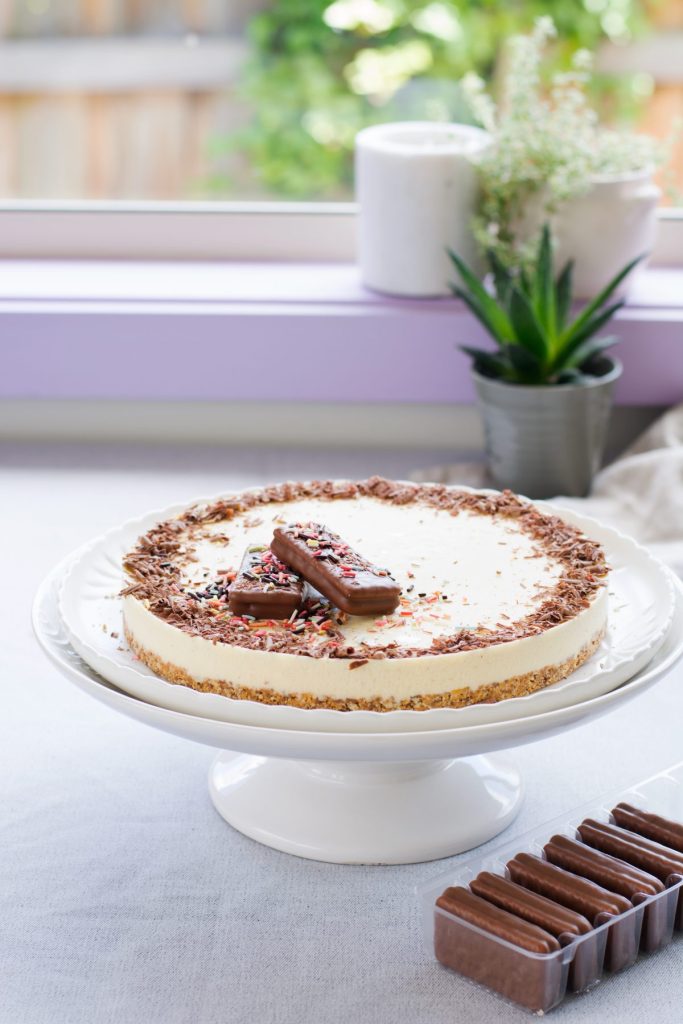 Today, we are going to have an important conversation regarding palm oil. And even though the recipe might sound like a more interesting read, I would encourage all of you to spend a few minutes and read through this post.

Do you use palm oil? I bet most of you would answer 'no' to that.

The truth is that most of us still remain largely unaware of the fact that palm oil is an integral part of our daily lives. Often labelled as 'vegetable oil', it is a main ingredient in almost 50% of our supermarket goods ranging from biscuits, cookies, chocolates, margarine, sauces, condiments etc… The raw materials derived from palm oil are also a main component of more than 70% of the cosmetics and household detergents we use.

Surprised? I sure was but what was even more surprising or rather shocking was the fact that many of the everyday products that I purchase for my household was made from 'bad palm oil'.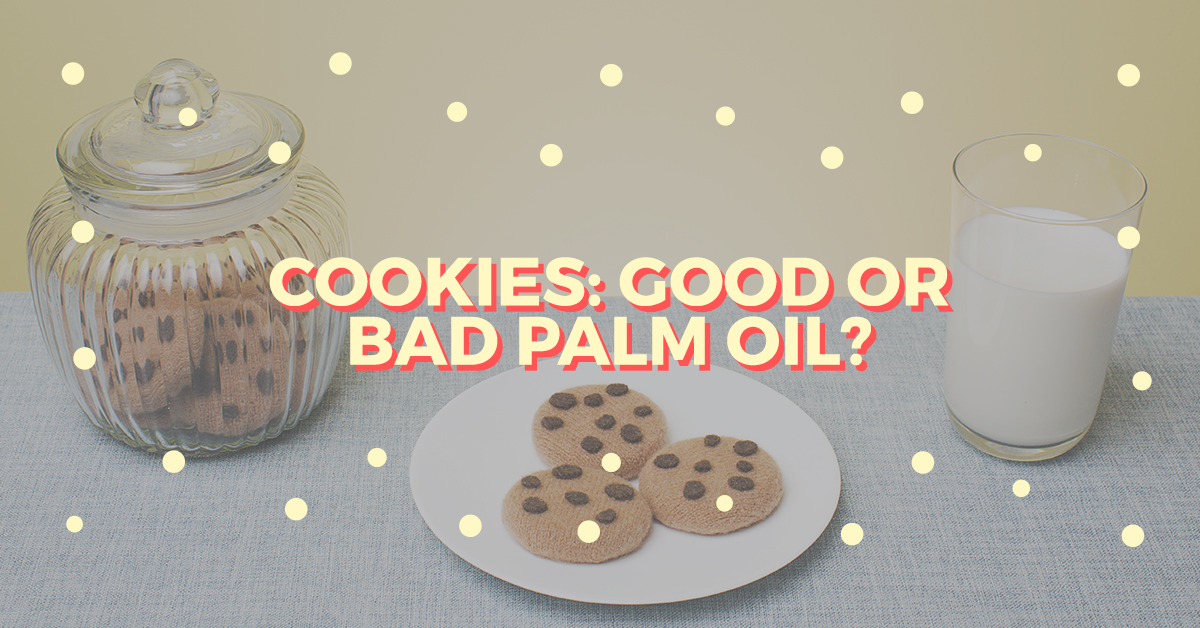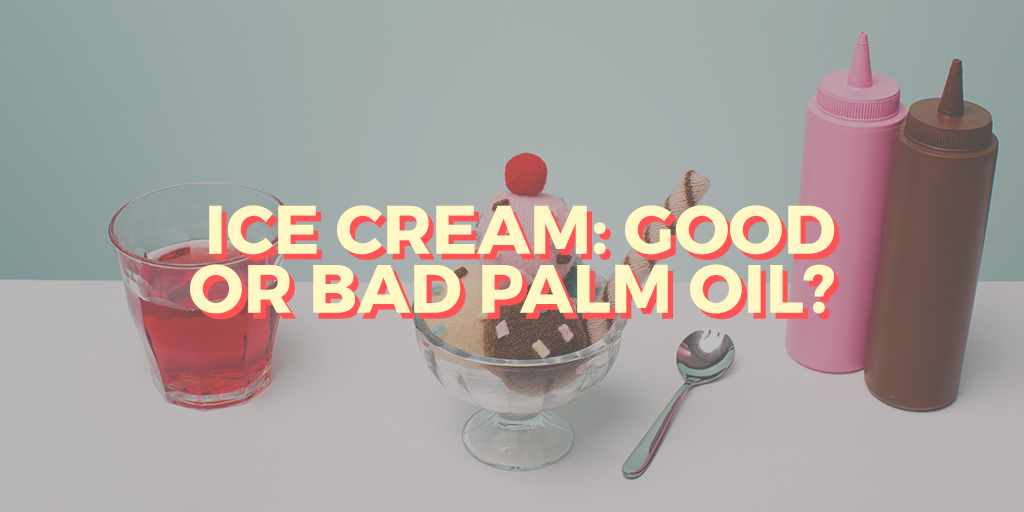 Good vs. Bad Palm Oil is not about health; it is more about sustainability and protecting our forests and ecosystems.

And it is my own lack of awareness that made me want to collaborate with RSPO (Roundtable on Sustainable Palm Oil) and take part in the #GoodBadPalmOil campaign.

This global campaign which was launched on 23rd Sept in Australia aims to raise awareness around good and bad palm oil and why it is important for each one of us to make an informed choice everytime we reach out for our favourite lipstick or biscuit.

To quote, 'at RSPO, we believe that achieving 100% certified sustainable palm oil (CSPO) is not only a realistic ambition but a vital one too. The production of 'bad' palm oil is rapidly destroying virgin rainforests and ecosystems causing air pollution to rise and putting many species at the risk of extinction. If grown sustainably, 'good' palm oil can benefit local communities with fair working conditions and help protect valuable species and forests.'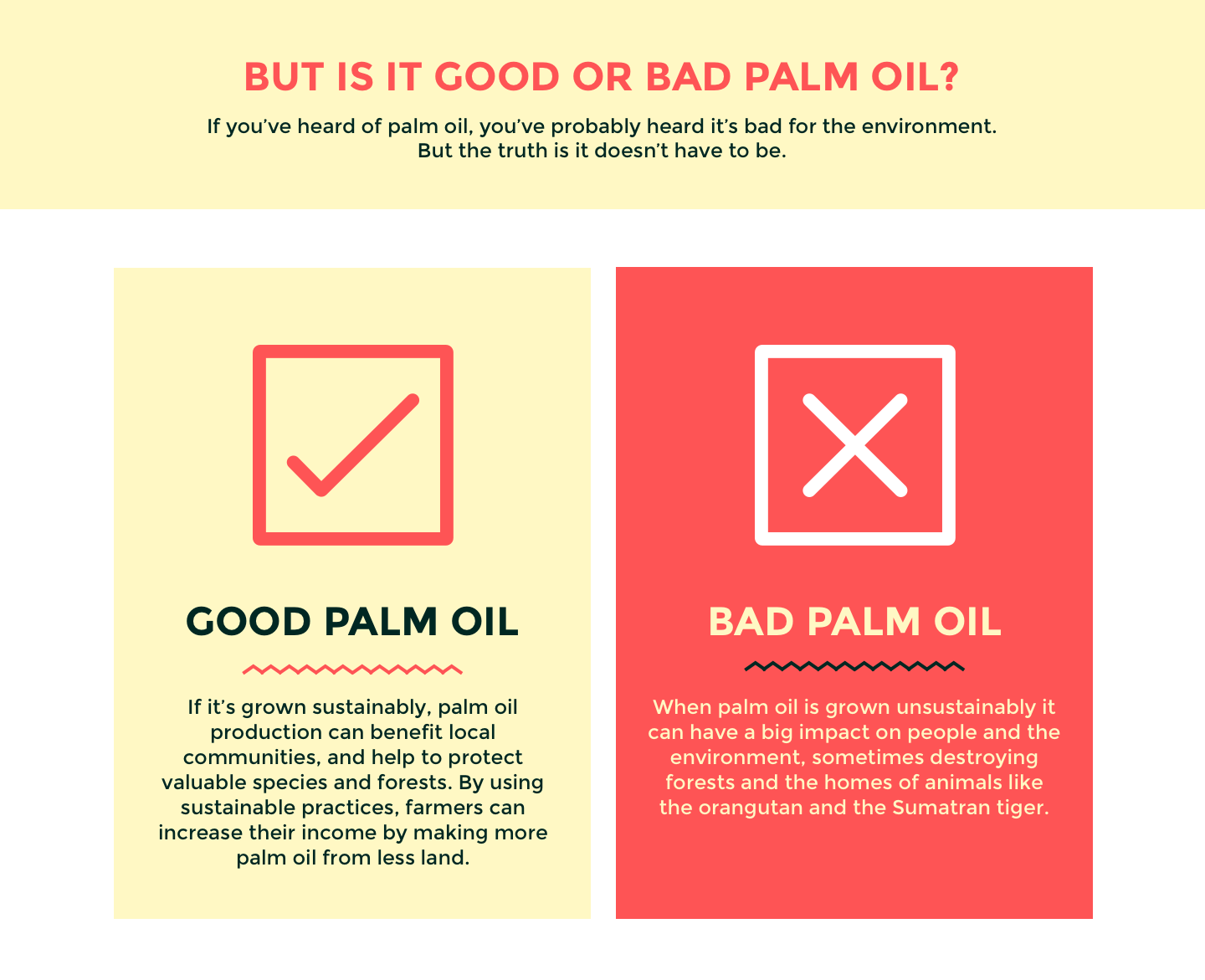 I was happy to read that there are a lot of companies, both Australian and global, who have pledged to use sustainable aka good palm oil. They are certified producers and the products carry the trademark so that ordinary customers like you and me can make the right choice. But these numbers are not enough; more work needs to be done and there has to be higher visibility and transparency. And this can come only through our informed choices. It is the consumer's voice that eventually leads to change, albeit one small change at a time!

I did spend a lot of time looking through this list of Australian companies to understand more about who are certified and also to find out if my favourite products are indeed doing their bit. There were a few nasty surprises but there was good news too.

And when it was time to create a recipe for today, I chose Arnott's; incredibly happy that one of our favourite brands believes in sustainability and also exhibits a strong social responsibility. Arnott's ANZ is not only a member of RSPO but also works with a third party NGO so that they can trace their supply back to the mill. All the palm oil used in their products are sourced from Peninsular Malaysia, regions that are meant for agricultural cultivation and does not result in deforestation, peat destruction or exploitation of workers. You can read more about the company's corporate and social responsibility here.

And when we think of Arnott's, we think of Tim Tams – the Aussie icon! And what a delicious icon it is!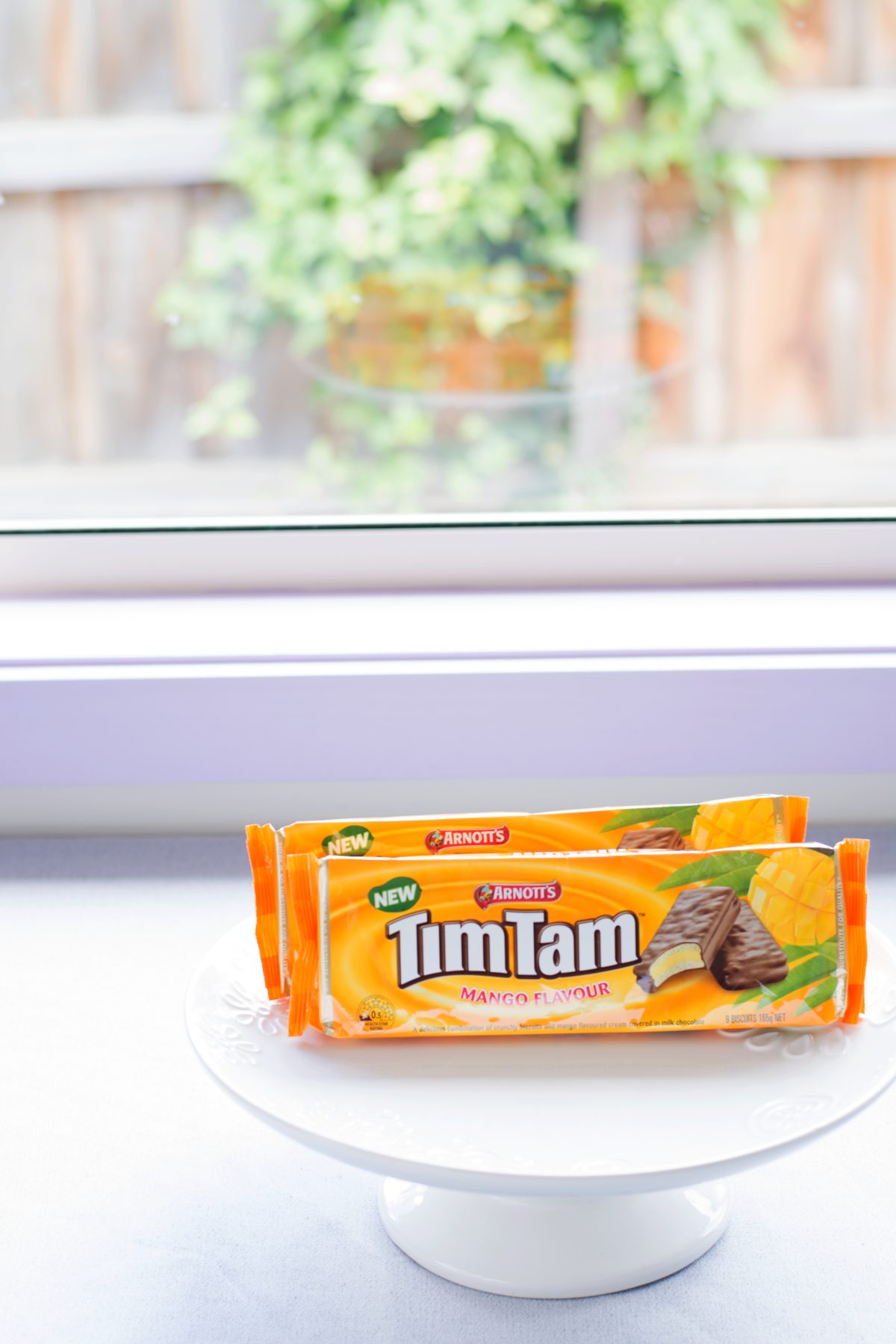 Tim Tams are much loved in our household (I am sure it's the same for you). Even a non-biscuit lover like me is extremely fond of this chocolicious delight. And now I am relieved that I do not have to feel too guilty about eating these.

So I decided to create a summer treat using these and packed the hubby off to the nearest Coles to get me a few packets. My mind was torn between the dark chocolate and chewy caramel but imagine the surprise to find the new mango flavoured ones. I am guessing these are limited edition for the season so grab a few packets before they disappear from the shelves.

And a few experiments later…..here we have a delicious frozen treat to beat the sunny days!
No churn Tim Tam Vanilla Icecream Cake…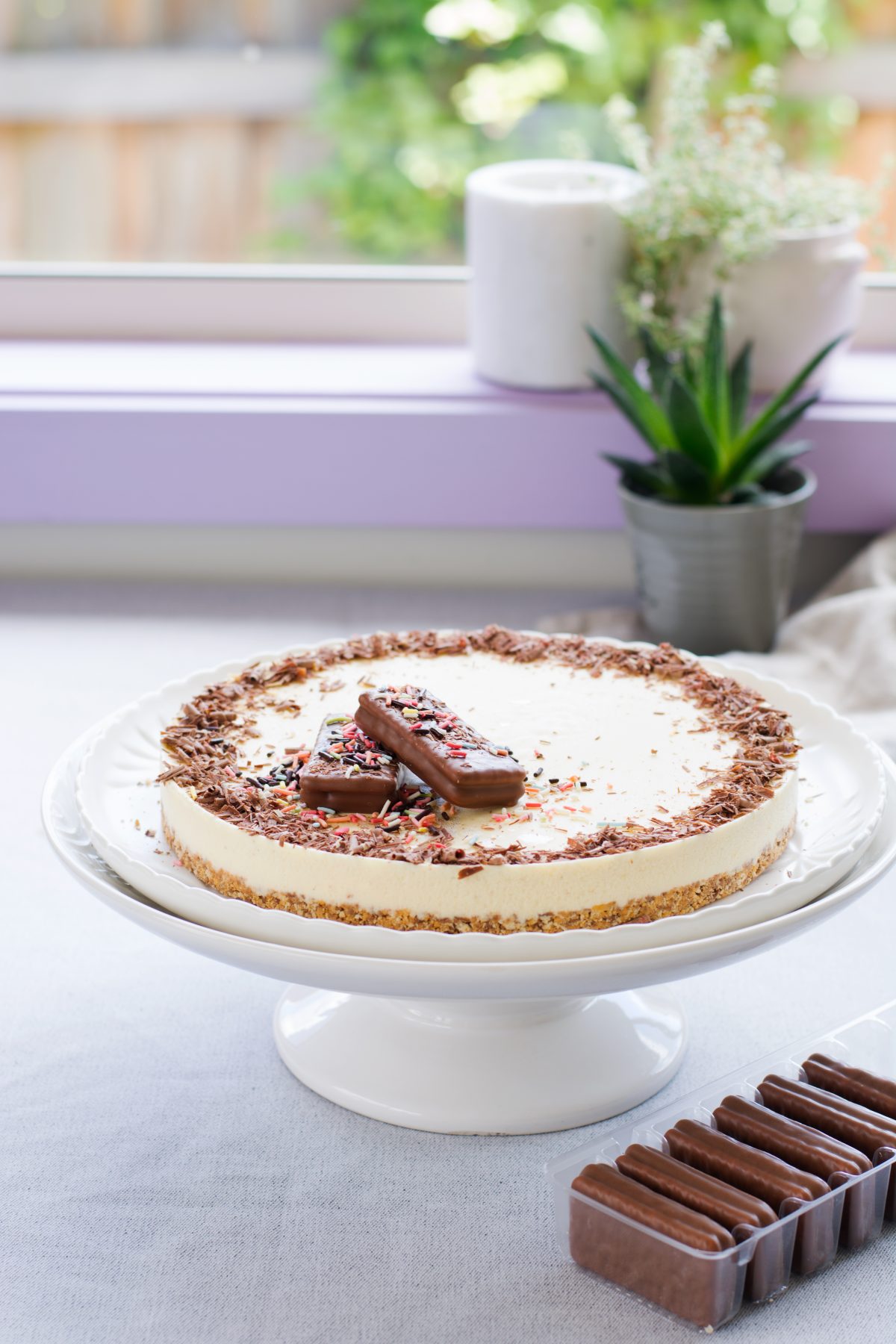 Drawing inspiration from the cheesecakes, I blitzed the Tim tams and used it as the bottom layer. And though icecreams are traditionally made using eggs, I used a simple eggless version so that a lot more people can enjoy making this. The texture of this is somewhere between a traditional icecream and a semifreddo.

This is an extremely versatile recipe and just about any Tim Tam flavour can be used. Can't find Tim Tams where you live, buy your favourite pack of biscuits (just make sure it is RSPO certified). You could also add other ingredients to the icecream for eg: some fresh berries for a more fruity flavour especially if you are using a chocolate flavour base.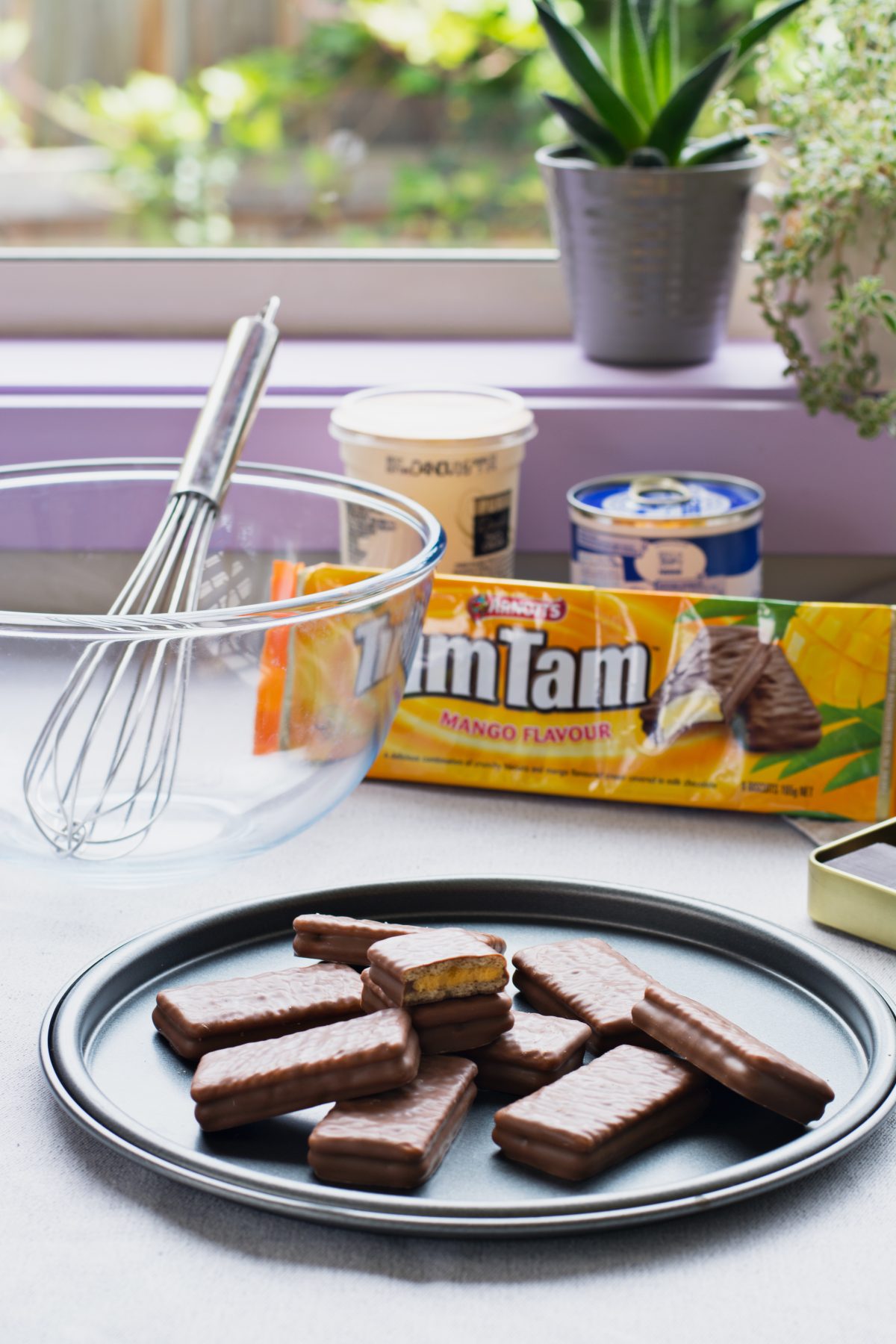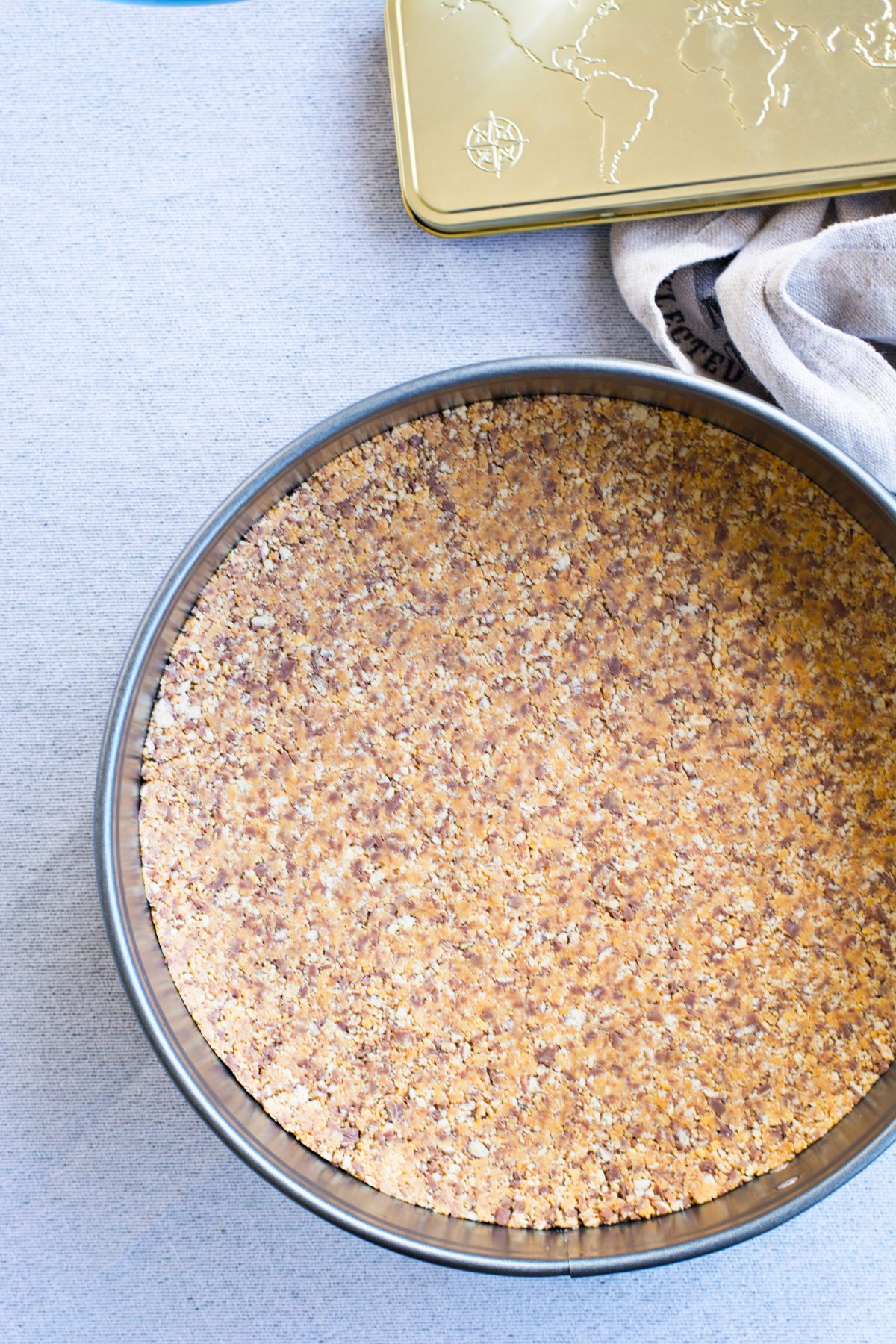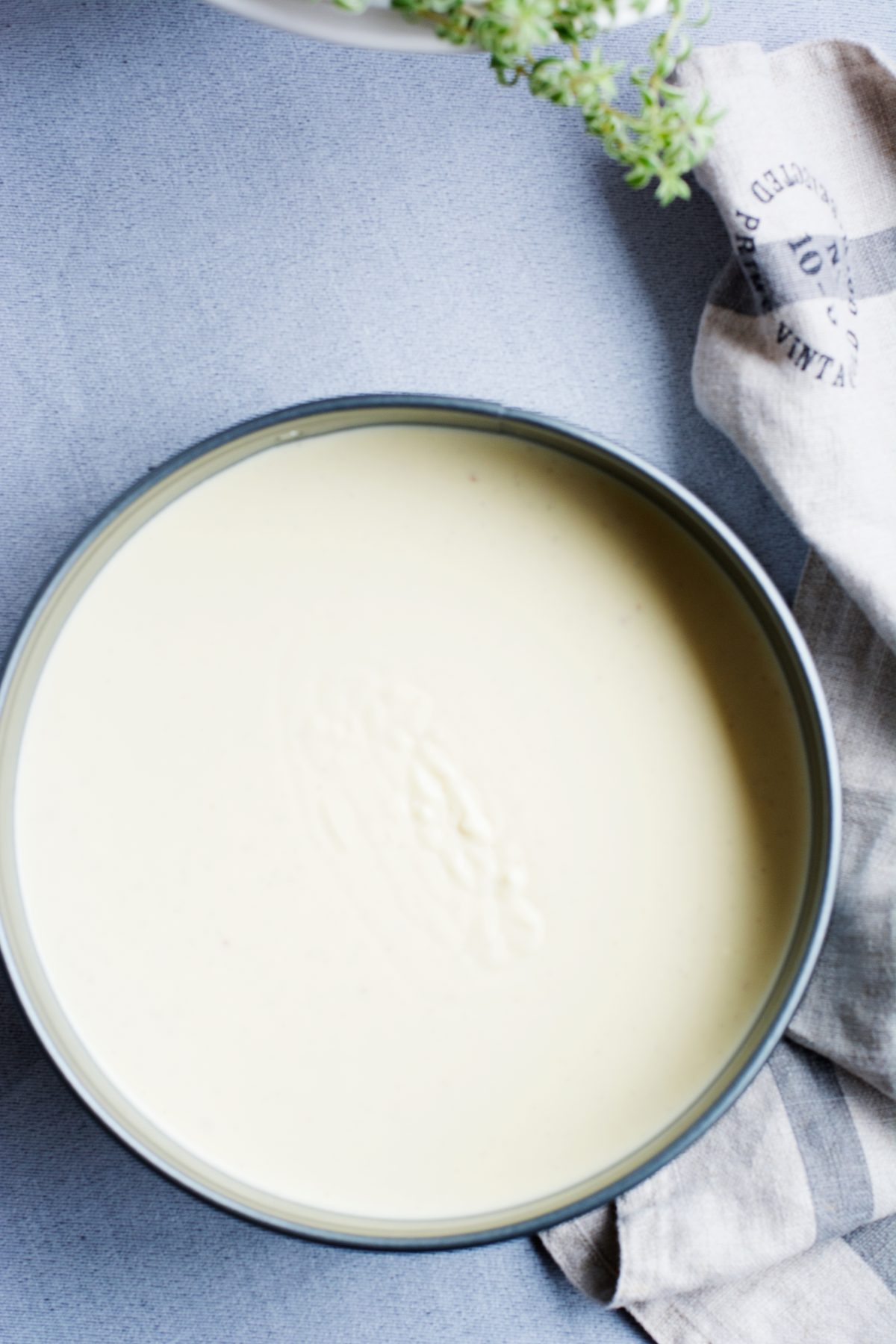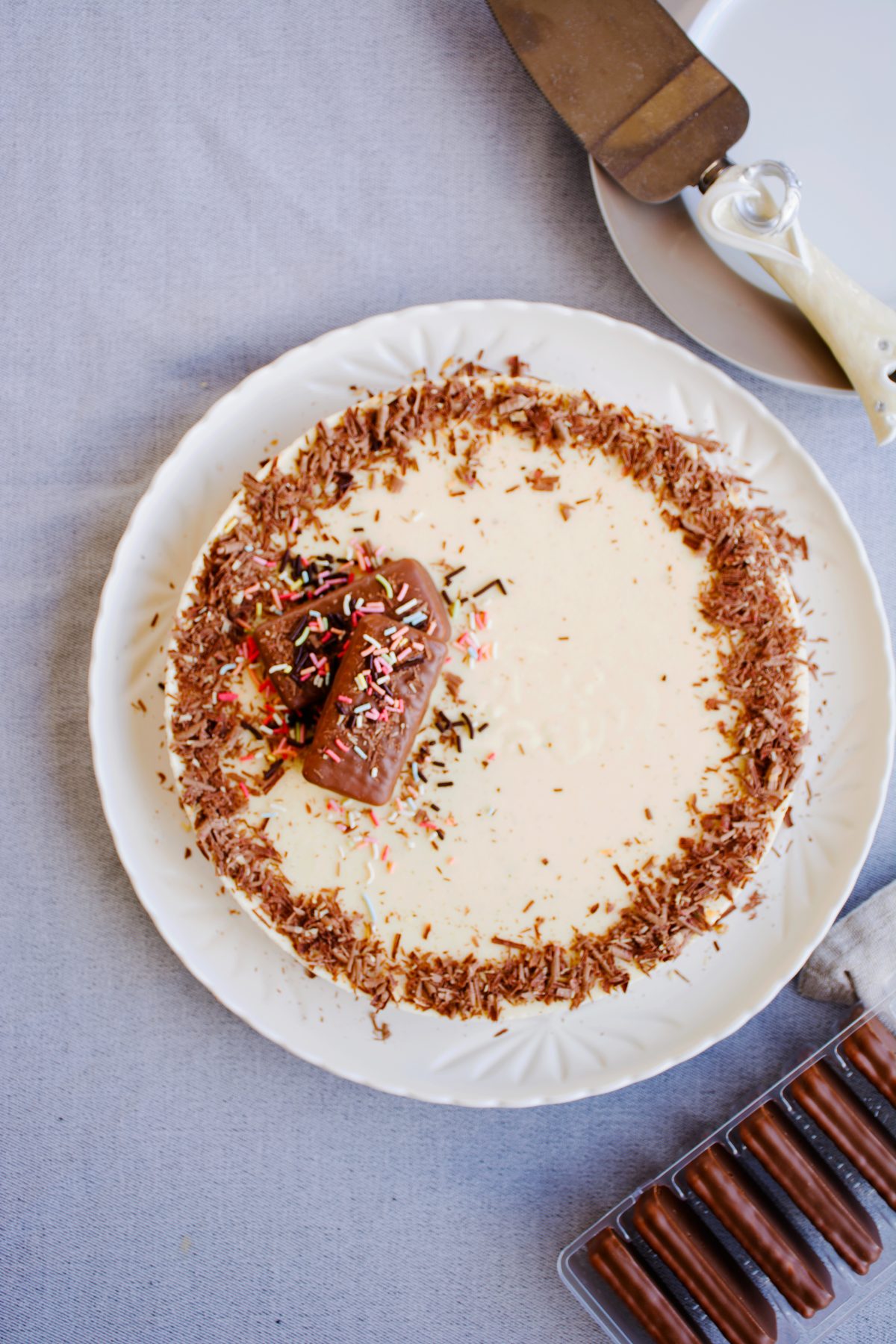 An easy peasy summer dessert which is a sure hit with children too; you can get them to help you make this infact. Comes together in no time at all especially for this party season. This no churn Tim Tam Vanilla Icecream Cake is a very light and delicious ending to any kind of meal.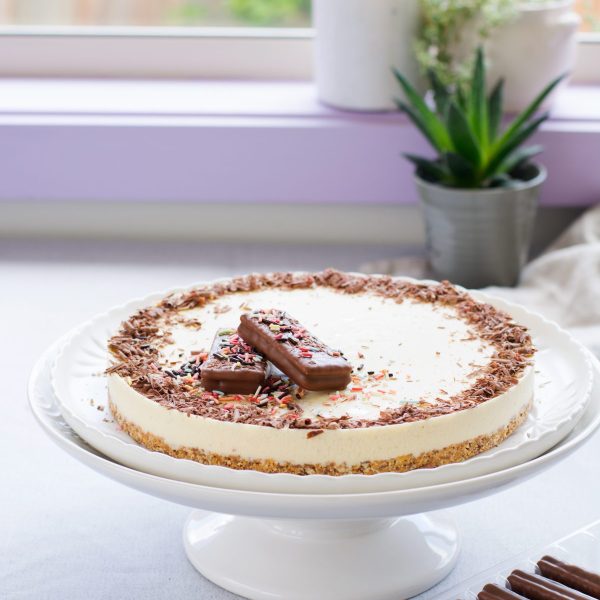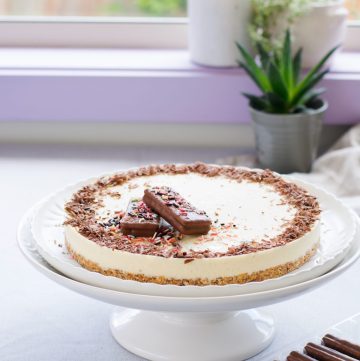 Print Recipe
Tim Tam Vanilla Icecream Cake
Ingredients
1

pack mango flavoured Tim Tams

use any flavour you wish to

400

ml

full cream milk

400

ml

condensed milk

A pinch of salt

250

ml

double/thick cream

chilled

½

tsp

good quality vanilla essence
To decorate:
½

pack mango flavoured Tim Tams

Dark chocolate shavings

Cake Sprinkles
Instructions
Line the bottom of a round springform cake tin (20cm) with baking paper.

Crumble the Tim Tams in a food processor and add this to the cake tin. Press down well using a spoon or ladle to form a tight base. Refrigerate.

Add the milk, condensed milk and salt to a pot; bring to boil and then simmer gently till you get the consistency of a thin custard. Make sure you keep a close eye stirring often or else the mixture can bubble over. Remove from heat and allow to cool down completely and then refrigerate for at least 30 minutes.

Beat the chilled cream to get soft peaks. Add the vanilla essence and then gently fold in the chilled condensed milk mixture till combined well.

Pour this over the Tim Tam mixture in the baking tin and freeze for at least 4 hours or till completely set. Remove from the cake tin onto a serving stand.

To decorate, I lined the edges of the icecream cake with chocolate shavings. Added 2 Tim Tams to the top and a handful of sprinkles. Just let your creative juice flowing and decorate it however you wish to.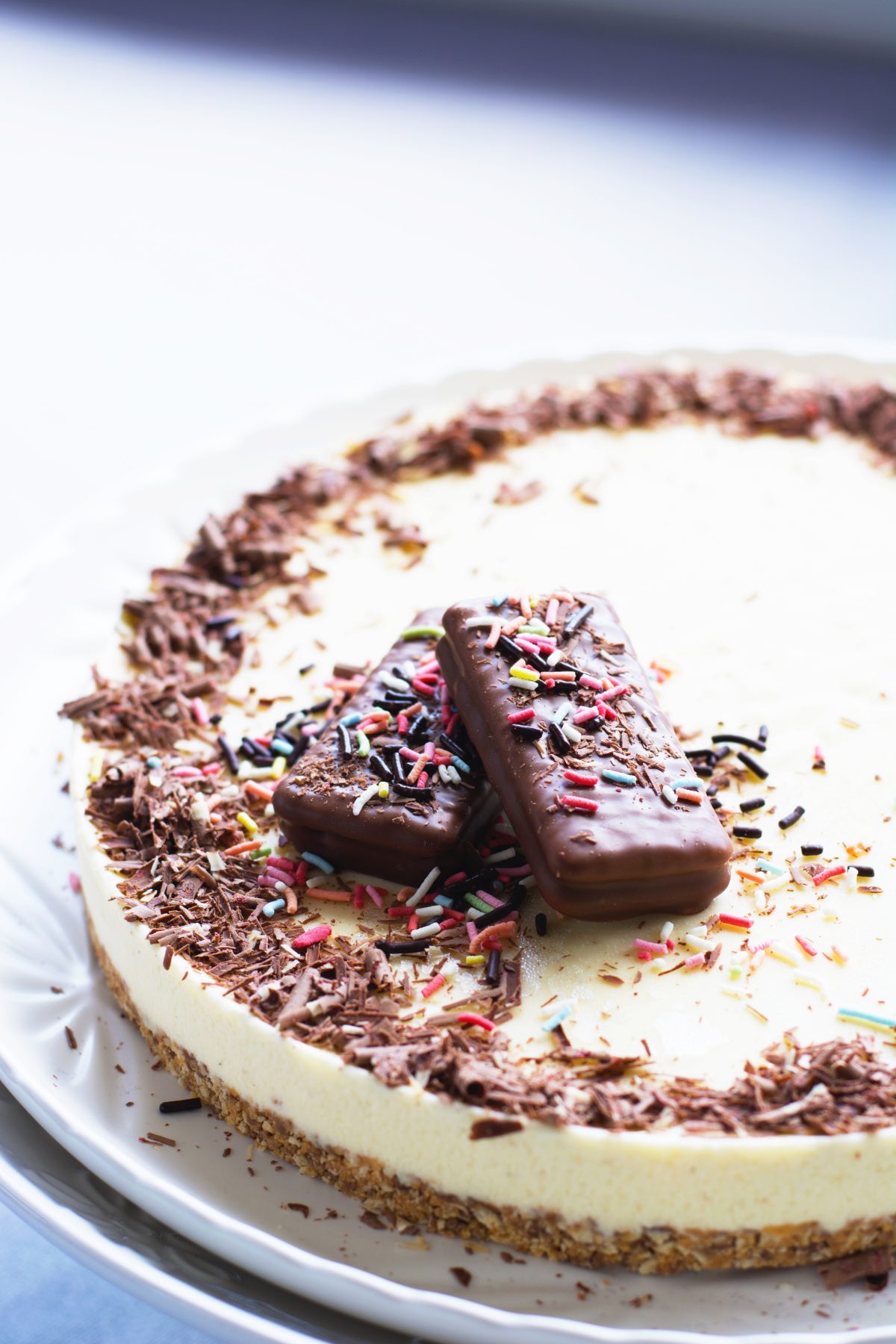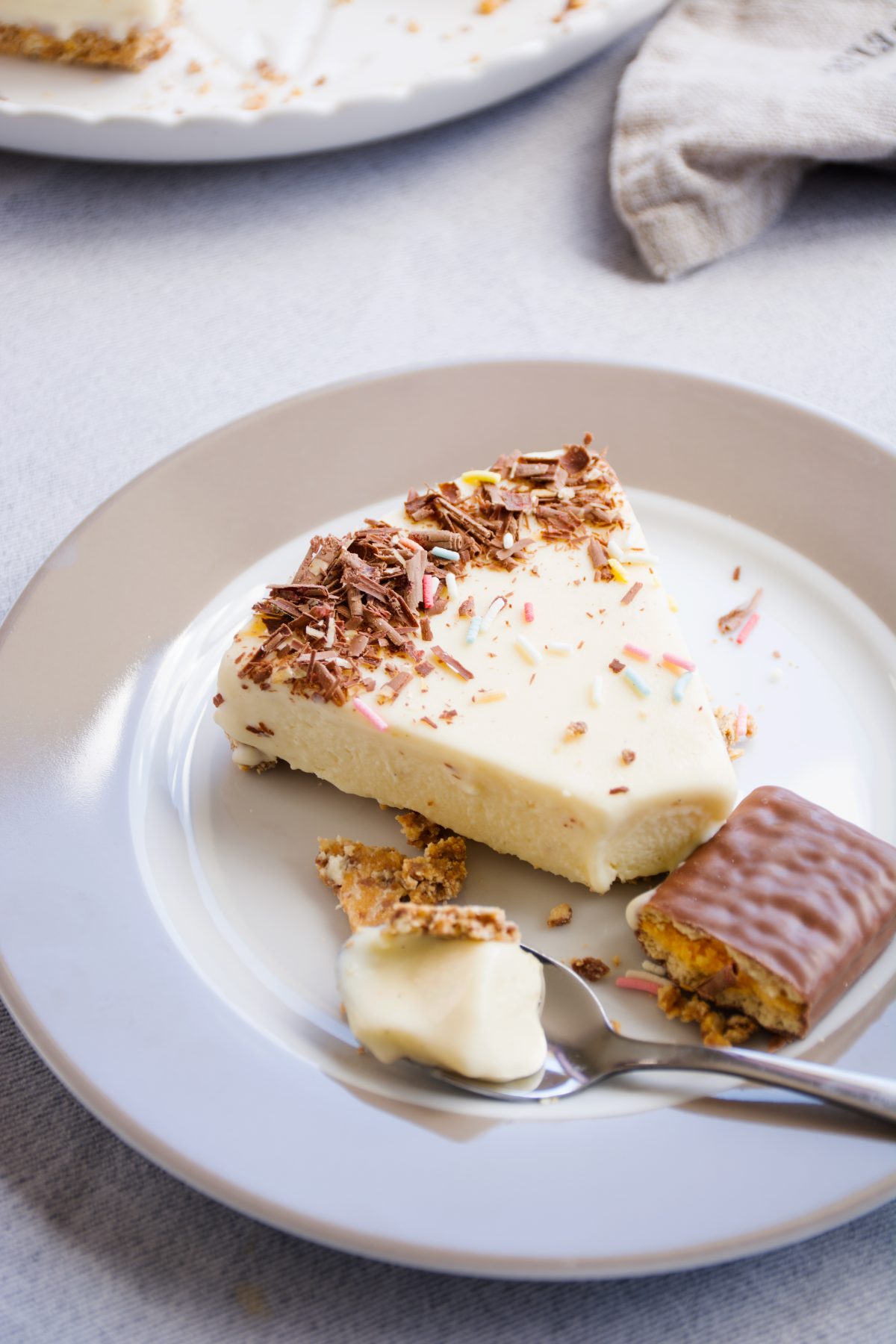 Disclaimer – This post has been bought to you in collaboration with RSPO. But all the opinions, recipe, photographs and the decision to use Arnott's biscuits is entirely mine.