Established in 1866, Dandenong Market is the second oldest and largest market of Melbourne. Often referred to as the Cook's Market, it has always played a central role in the community – farmers, small business owners and public alike.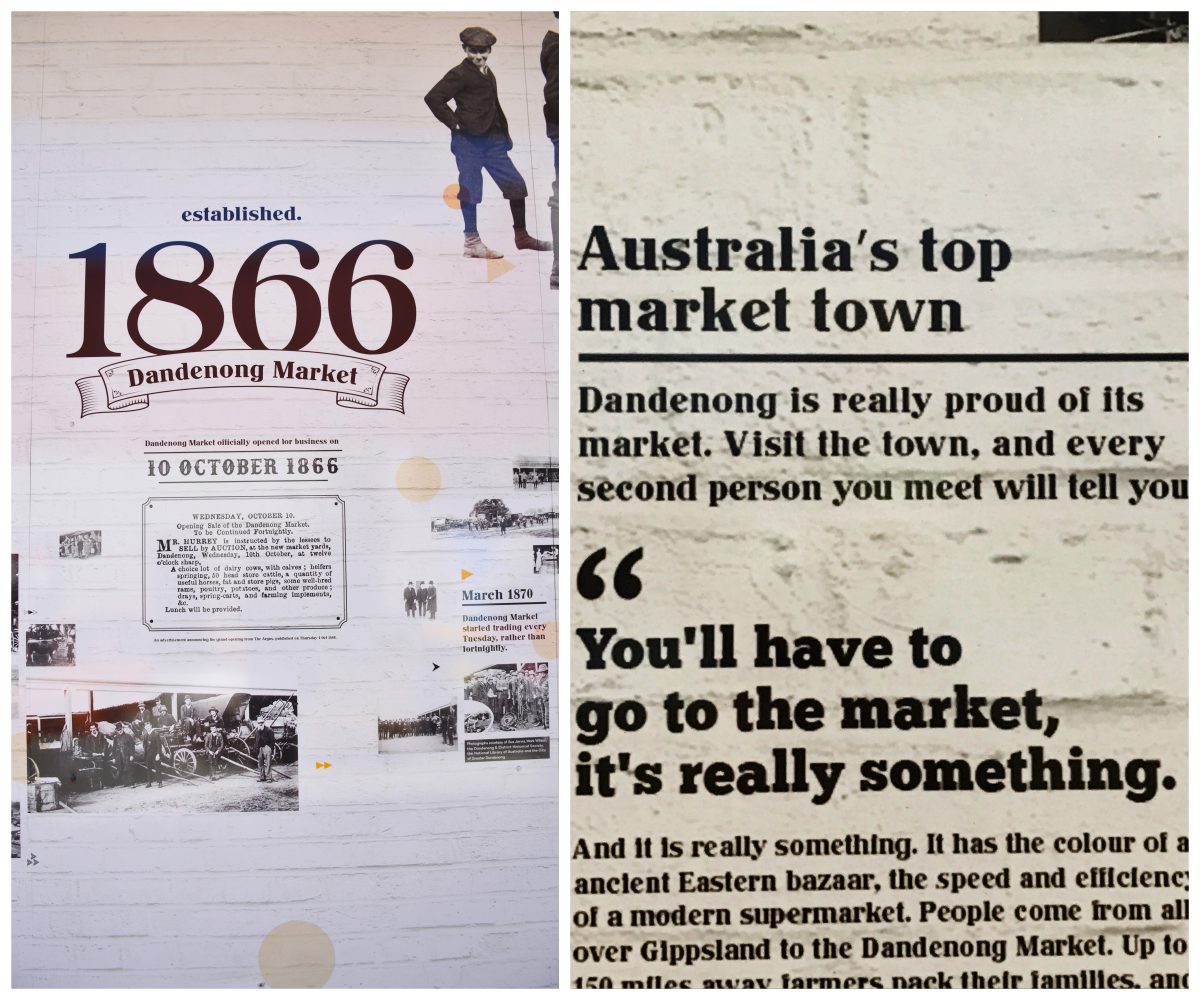 My association with Dandenong Market began in 2013, the year I migrated with my family to Melbourne. Living a stone's throw away, the market soon became my shopping haven. The vibrant and bustling scenes, fresh produce, spices, friendly vendors calling out their wares were all a reminder of my home in India. And those initial days of newness in a foreign land seemed to diminish away, instead replaced with a sense of belonging.
It's my weekly trips to the market that has provided a lot of inspiration for the blog in those early days. Even today, a trip to Dandenong Market is enough for me to come back home feeling inspired and bursting with ideas. And that's largely because of the amazing variety of produce that can be encountered here.
The bustling multicultural community lends a unique charm to the market making it a utopia for food lovers!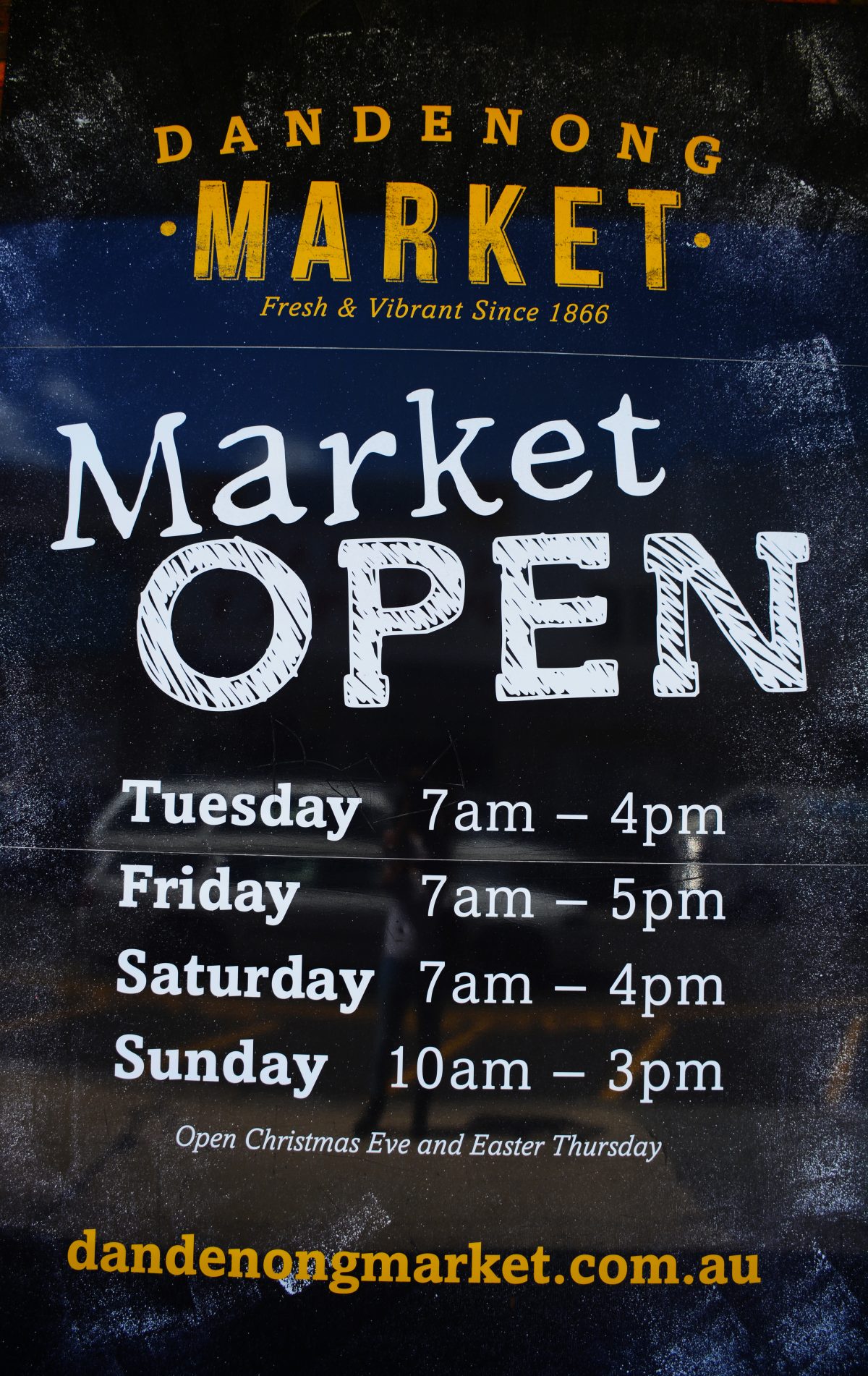 The market also conducts free Food Discovery Tours, a perfect way to go behind-the-scenes and get an exclusive glimpse into the everyday workings of a busy market. It also provides a deeper understanding of the produce, sustainability and interesting stories of the traders who runs these businesses.
With over 200 traders, the market is a bustling expanse and private tours like these can be of great help especially when you want to buy the best on offer. There are also different kinds of tours of offer and booking is essential even though the tours operate free of cost. Learn all about the tours and make a booking here.
I was lucky to be taken on a tour by Chef Tim Hollands, who is extremely passionate about Australian produce. In fact Chef Hollands is a well known food consultant and owner of Tim's Foods and Tim Hollands Catering who is on a mission to introduce fresh Australian produce to the outside world. Food provenance and sustainability are very important to Chef Hollands and I could not have asked for a better tour guide.
Now as I mentioned, the Dandenong Market is huge and bustling with more than 200 traders and it would be impossible to write about each of them. So here is a photographic tribute to some of my favourite traders, shops and cafes to share with you.
(I have provided information regarding each place beneath the photograph, but you can also find more information about the traders here.)
Details of the giveaway for a $200 market voucher at the end of this post.

All of you know how crazy I am about seafood and Dandenong Market is one of my absolute favourite places to buy fresh seafood. Recommending two shops;
There is a great selection of bakeries inside the market and my top two picks would be Baker Boys and Melina's Bakery & Larder.
Apart from all the fresh produce, deli, meat and seafood traders, Dandenong Market is also home to other shops, a space often referred to as The Bazaar. This place can indeed be a treasure house if you are willing to spend a little time and walk through the rows of clothing, shoes, accessories, cosmetics, toys etc…..
If all that shopping and walking around has left you tired, then it's time to indulge your tastebuds at the Market Square.
I also had some very interesting conversations, all thanks to the DSLR around my neck.
I can write forever about Dandenong Market but all good things must come to an end. And we have the giveaway to talk about too;
The folks at Dandenong Market would love to have you and so they are giving away a $200 market voucher to one lucky subscriber.
To enter;
Subscribe to my blog using your email id (the subscription box can be found at the top right hand corner on the home page)
Sign up to Dandenong Market newsletter here.
Leave a comment below stating you have done both.
The competition will run from 15th to 29th March, 2017 and the winner will be drawn on 30th. Open only to residents of Victoria; the winner will be announced on my social media channels so make sure you are following me.
Good luck folks!
This giveaway is now closed and a winner has been drawn.