Hot Cross Buns are everywhere!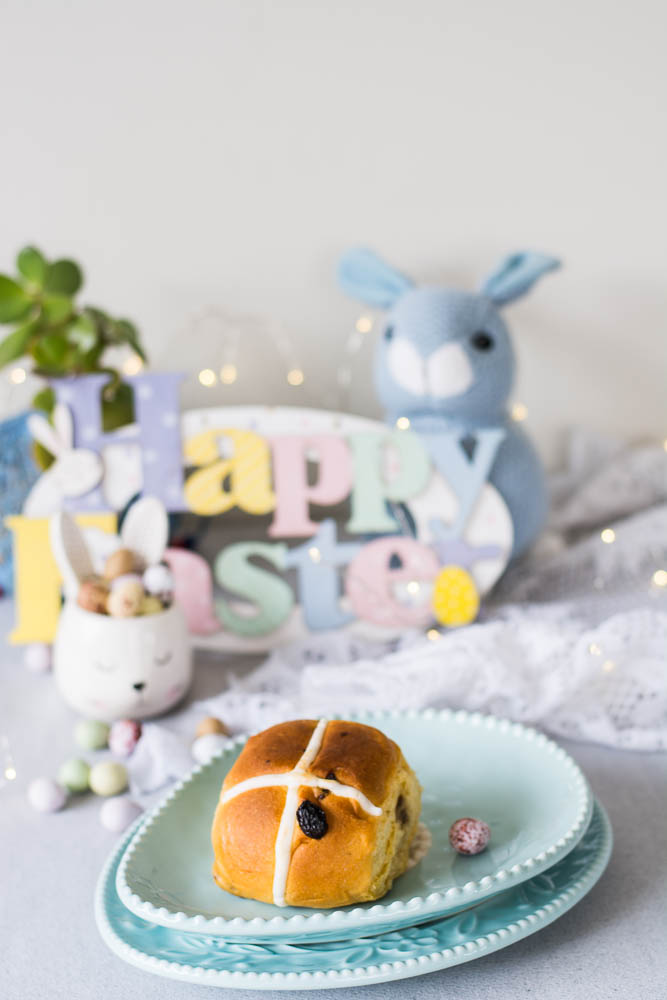 I mean, it's practically impossible to walk into any supermarket, bakery or fresh food store without catching a glimpse of beautifully arranged packets of these, right at the counter. And to think, 'hot cross buns' was only a childhood nursery rhyme for me till five years ago.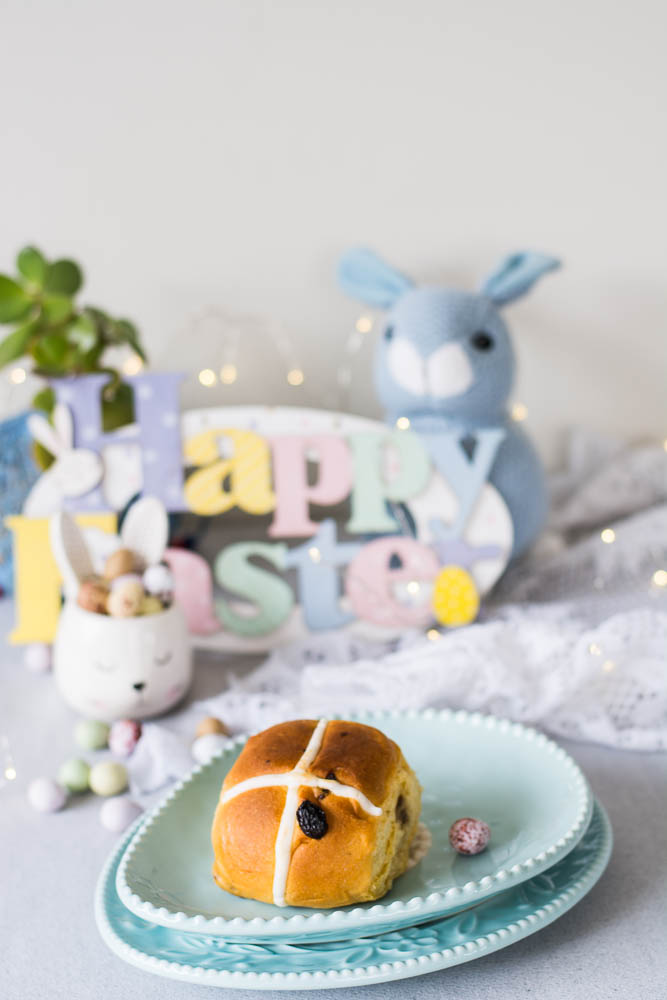 That's true. I have never seen or eaten a hot cross bun in my life till I moved to Australia. And I clearly didn't like it the first time I ever tasted it. It was too sweet for me and I didn't really enjoy the idea of intensely sweet bread with hints of spice.

Fortunately, the dislike didn't last too long as I discovered better tasting hot cross buns. But still, it was not my favourite and not something I bought to celebrate Easter.

But this year, I was challenged with the task of creating a hot cross bun recipe for another website. I wanted to do something interesting and if possible savoury since there were so many baked/dessert recipes using hot cross buns that were all over the internet.

Quite a bit of research later, I decided to take inspiration from NoshOn.It and came up with these utterly delicious Hot Cross Bun Sliders!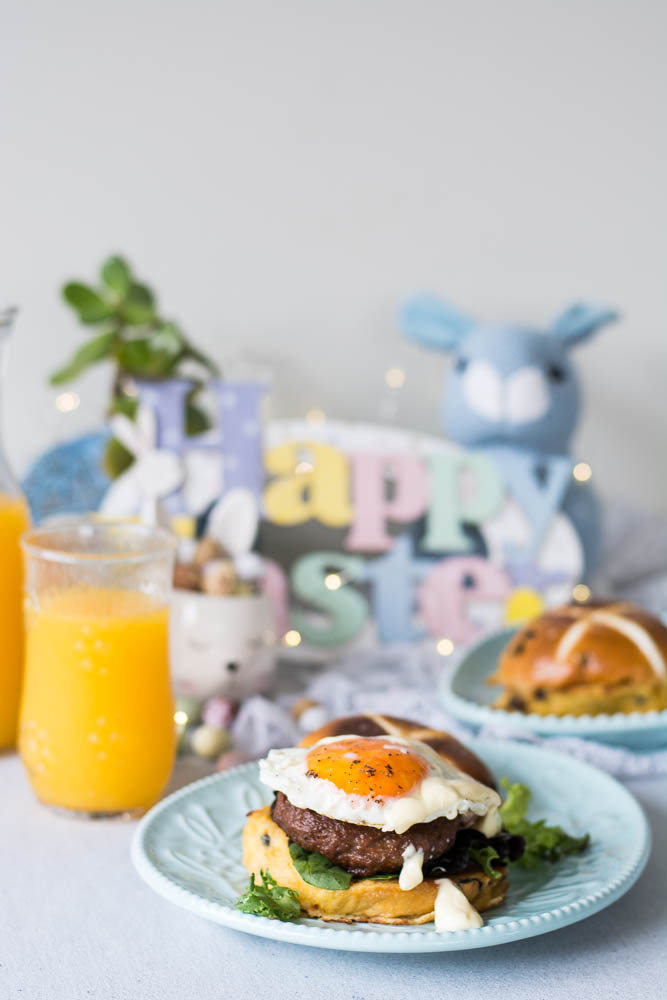 In the process of creating this recipe, I must say that I fell in love with the brioche style hot cross buns from Woolworths. So much lighter in texture than the regular buns, these were not excessively sweet, more buttery which made it absolutely delicious when toasted.

So getting on to the recipe today, I was looking for a recipe that is an answer to the hot cross bun leftover situation that will happen in many households around the world. And these sliders are just perfect for that. Savoury, so that you have a respite from all the sweet treats and also works great as a brunch or Easter morning breakfast.

Using sausage meat to create the burger like patty is a brilliant idea because it is often so flavourful especially if you buy the varieties which have herbs and spices in them. I picked up some Angus beef sausages which were absolutely perfect. All that you need to do is remove the skin, roll and shape the stuffing into patties.

You can use just toasted hot cross buns for making these sliders or make it extra indulgent by going the French toast route. Dip the buns in French toast batter (minus the sugar and spice) and toast to perfection. Believe me, this step changes the game altogether….you will know how delicious only if you make it guys.

Add a fried or poached egg and a drizzle of garlic aioli to finish this absolutely divine rendition of Hot Cross Bun Sliders. Happy Easter folks!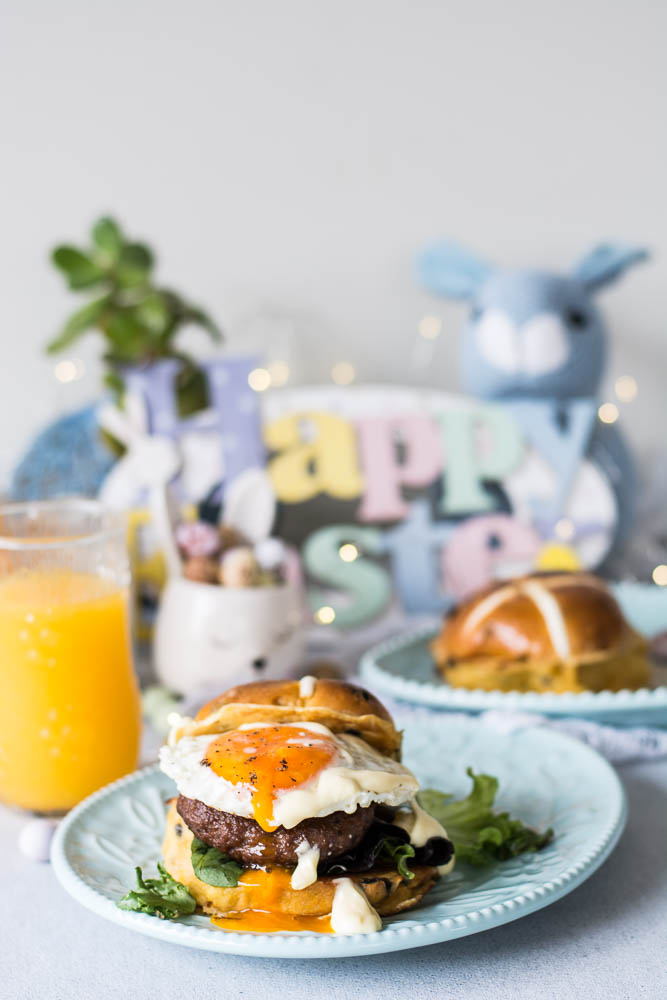 Recipe developed, styled and shot for Stuff Mums Like, so head over to the website for the full recipe.