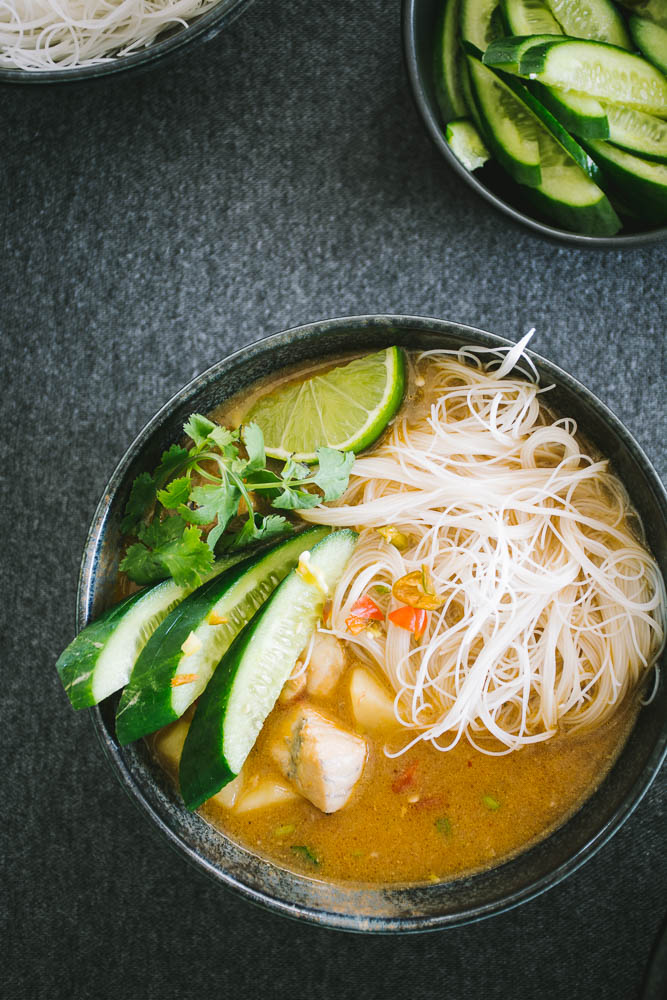 There is so much 'noise' in our lives these days.
An avalanche of incessant chatter that creeps into our everyday lives in the form of social media, Whatsapp groups, gimmicky news channels and tabloids. And it requires a conscious effort to stay amidst all this noise, yet be able to hear your 'voice' loud and clear!
My life revolves around the digital world and social media is one of the most effective tools I use on a daily basis for work. So it requires all the more effort to stay quiet, yet make sure my work gets seen and heard without adding to the noise.
I have no tips and strategies because I struggle with it too. And the only way I steer clear is by using the digital medium responsibly. Consume only what is relevant and speak only when I really have something to say. Not when others think I must speak…..
And of course, mute and log out are my favourite buttons.
On that note, let's get to today's recipe – a warm, comforting bowl of Indonesian style spicy braised fish stew.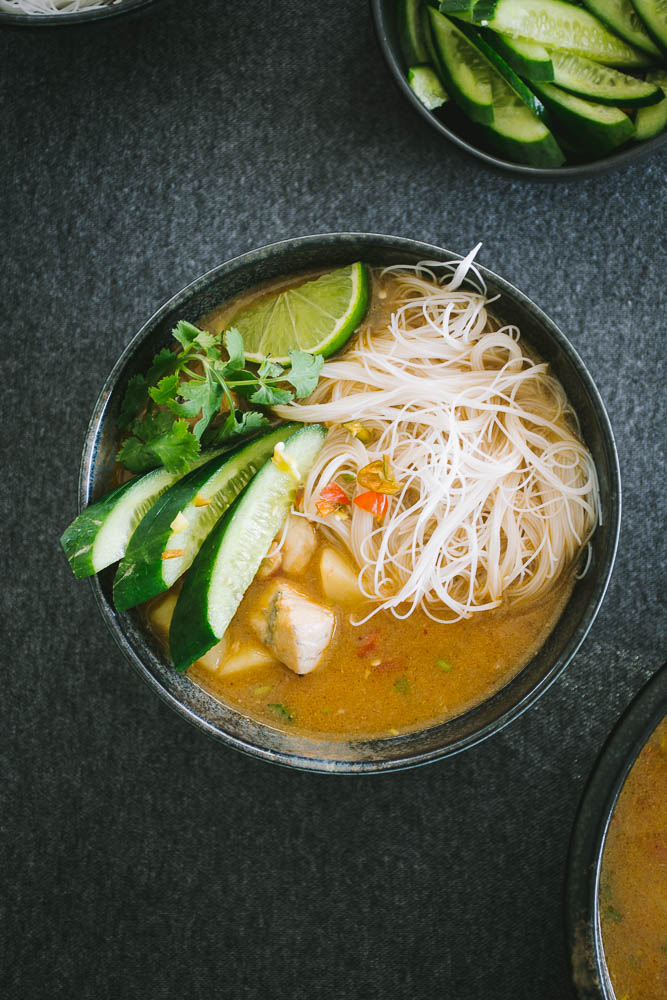 Adapted from 'smor ikang', an Indonesian style fish stew, this dish is a hearty and comforting one. A one pot meal with succulent barramundi cubes in a flavourful broth and rice noodles to accompany. The key spice in this stew is mace, which lends a pungent yet sweet flavour that pairs well with the fish. You may also add a mix of seafood like squid, prawns etc….
The cooking time is considerably less as it is a seafood stew unlike the meat ones which take a fair bit of time. This fish stew almost feels like an Asian noodle soup and makes a great one pot meal for the whole family. Its light yet so flavourful…a huge pot of this on a cold, wintry night would be just amazing.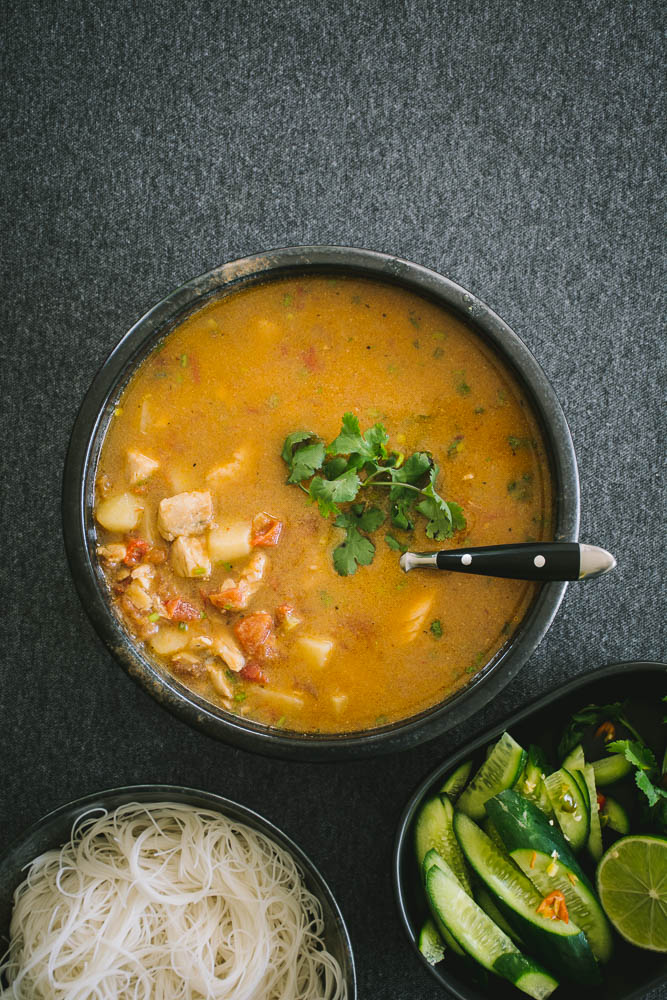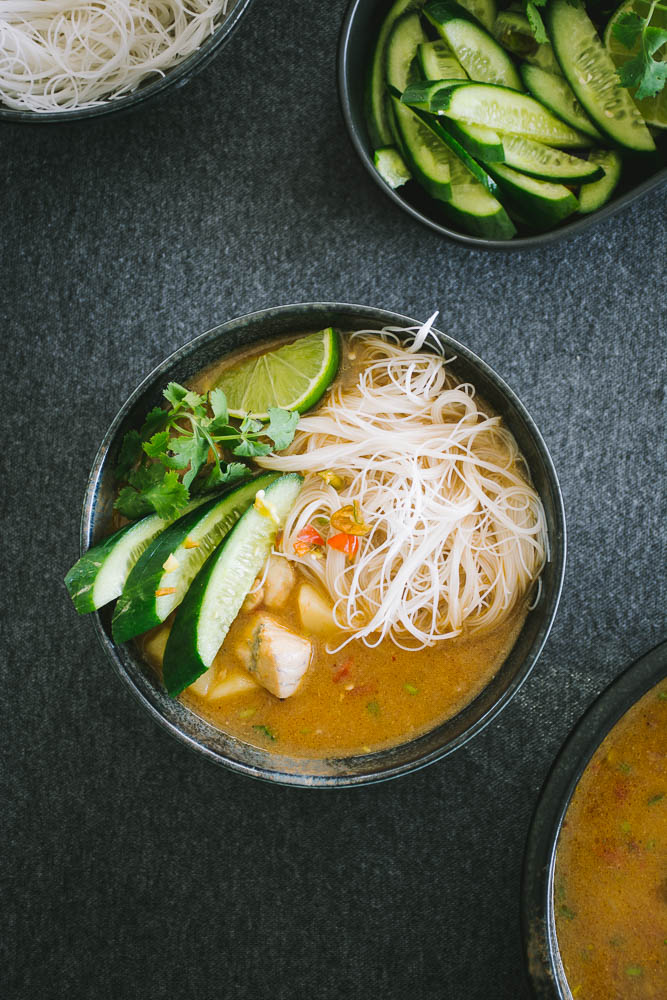 Ingredients:
3 barramundi fillets; cut into cubes
2 medium potatoes; cut into small cubes
5-6 Asian shallots/small onion; finely chopped
Find the full recipe here.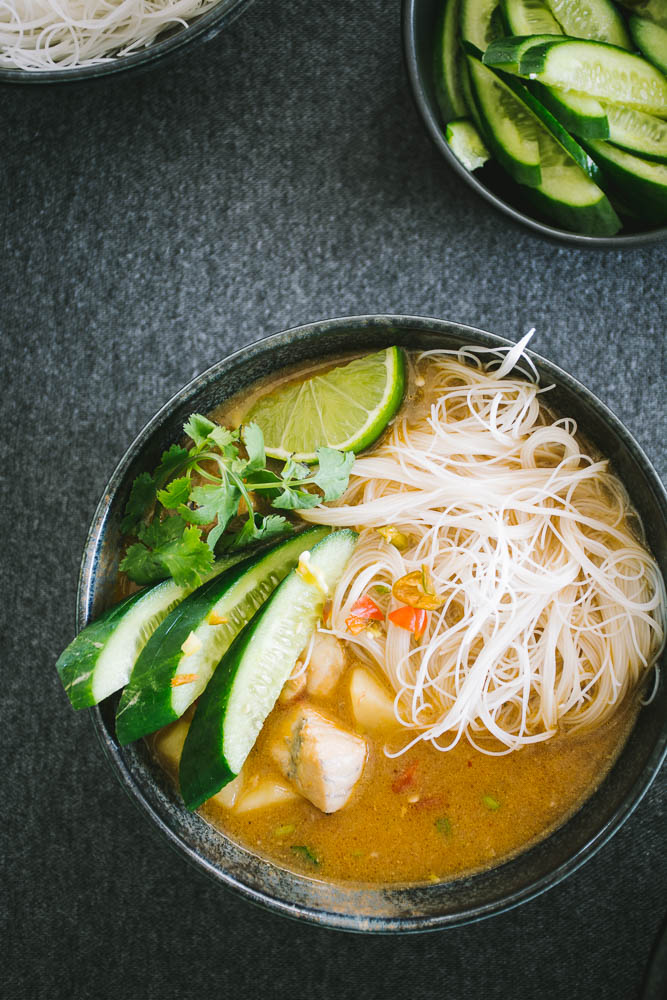 Recipe developed, styled and shot for Supreme Seafood.