The cuisine of Somalia is a delicious hotch potch of flavours borrowed from East Africa, India, Persia, British, French, and incorporated into the native, ancient cuisines. Digaag Duban is a fine example of the influence of Indian flavours owing to the liberal use of herbs and spices.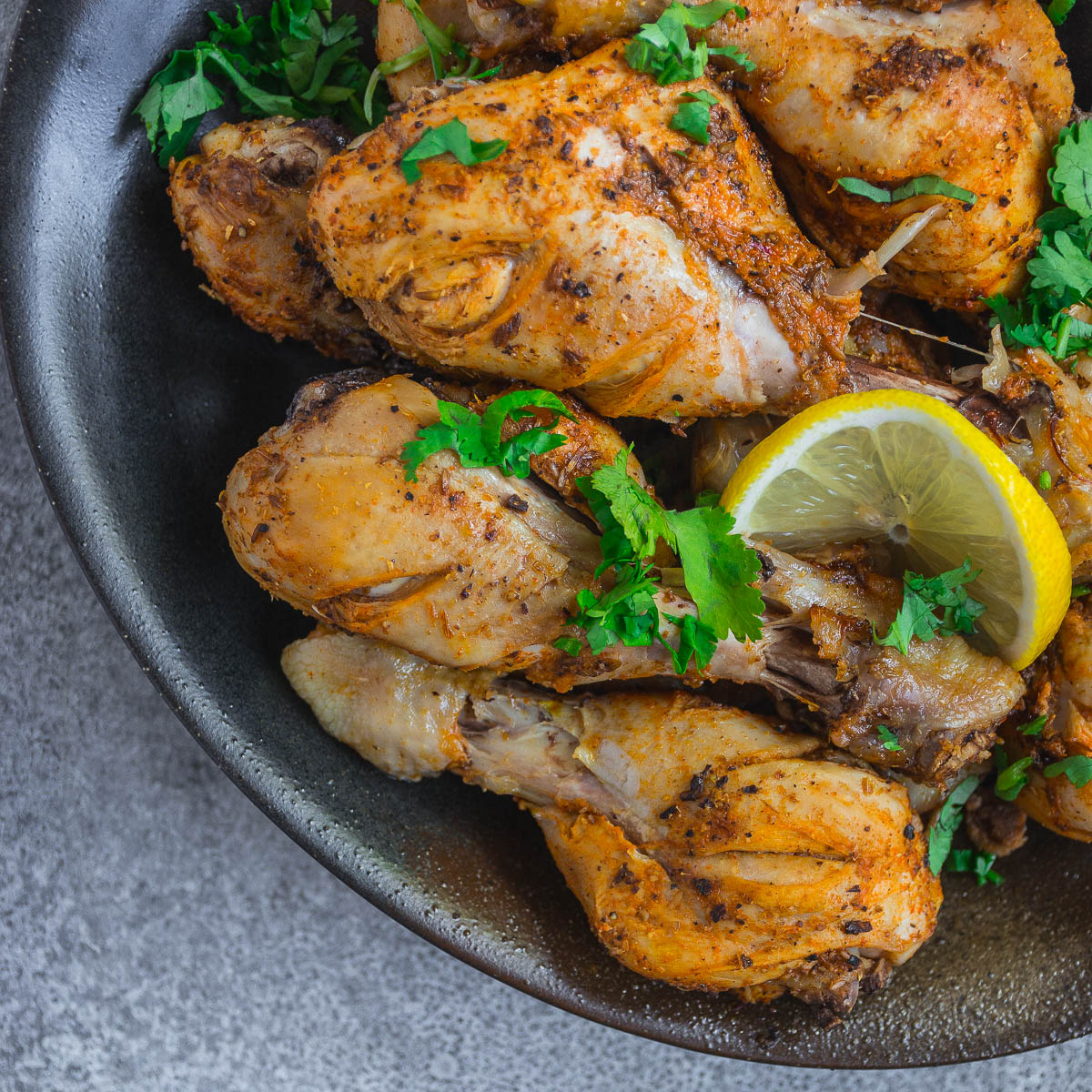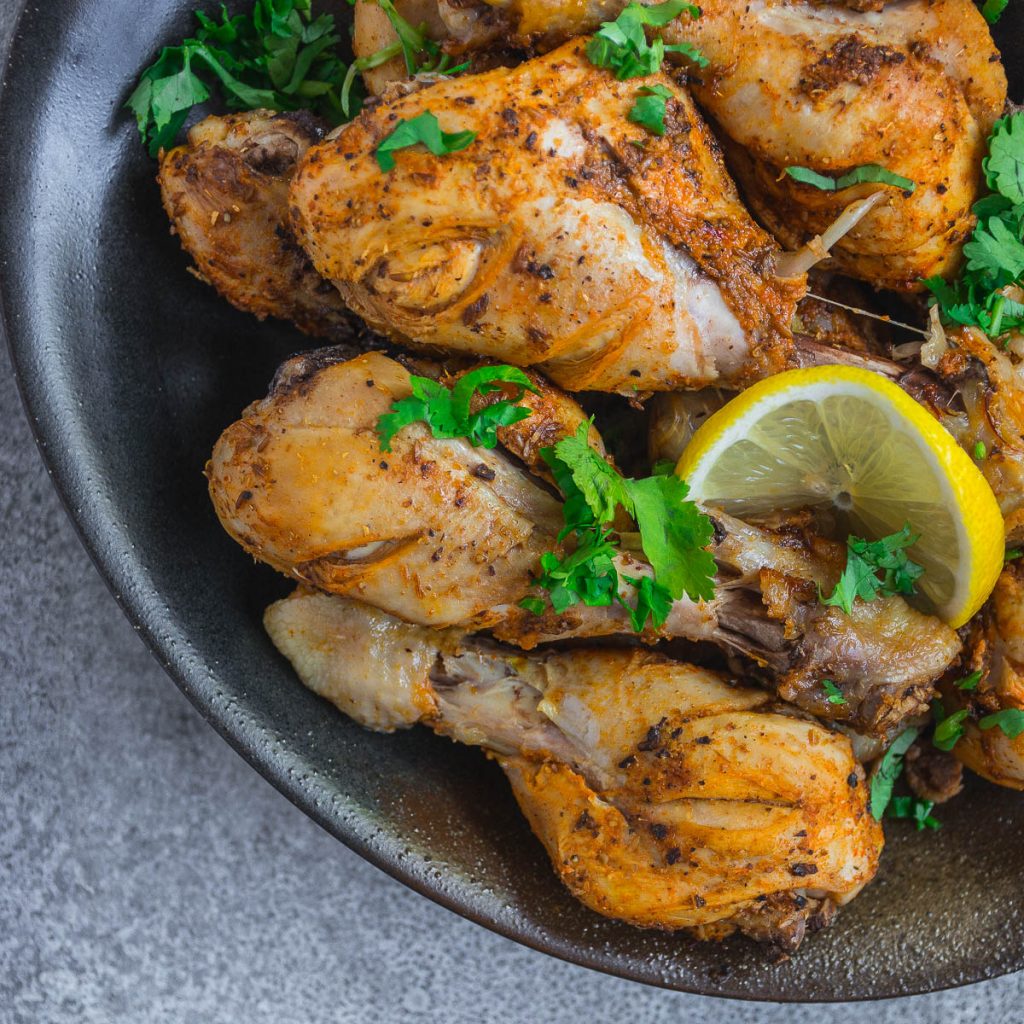 I am not an expert on Somali food and the little knowledge I have comes from a friend, Abderazzaq Noor. He and his wife like to describe themselves as Melbourne-based nomads from East Africa. They are also the people behind the successful blog, Cook with 2 Nomads through which they share recipes, stories and conduct cooking classes to introduce East African food to the larger society.
The recipe for today's dish, Digaag Duban, also comes from their website but I must admit that I have tweaked the measurements of the spices to suit my tastebuds. Also, I have used chicken drumsticks and not drumettes as the original recipe stated so it was important to tweak the measurements for optimal flavour.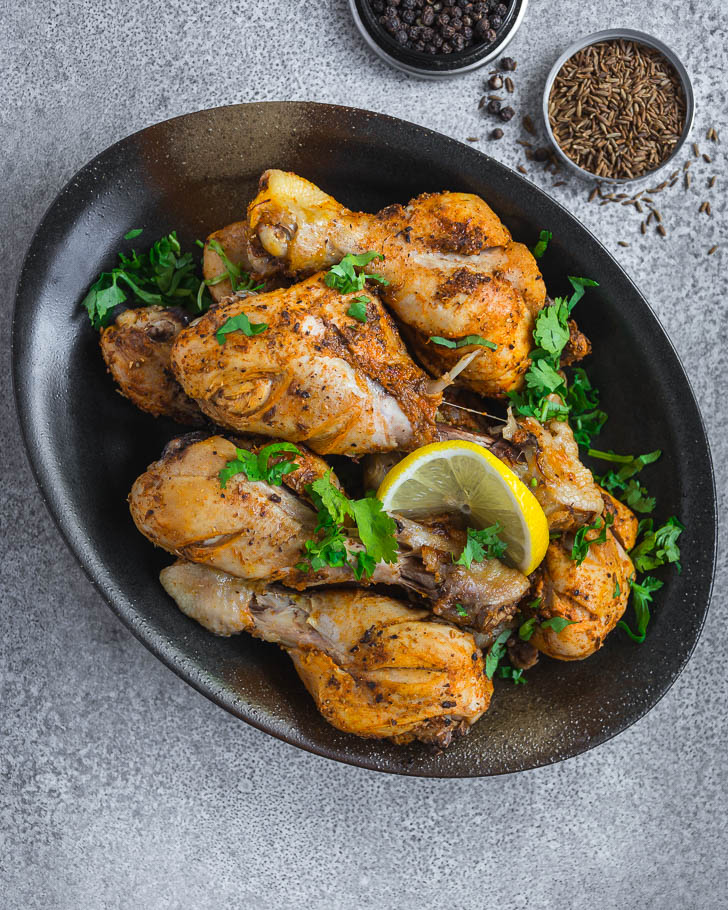 As I mentioned earlier, there are so many dishes in Somali cuisine heavily inspired by Indian cuisine owing to the historical trade routes and relations. Spices are a big part of the food especially coriander, cumin, pepper, cloves etc…
If you are of Indian origin or familiar with Indian cuisine, then this recipe for Digaag Duban or Somali style baked chicken would feel so familiar.
The marinade is the star of this recipe; it's simple but a very aromatic and flavourful one. As I always mention, do follow the measurements I have provided as a ballpark and feel free to tweak depending on taste as the flavour of spices change based on brands.
I have used chicken drumsticks but traditionally, other cuts of chicken are used. Drumettes are a good idea too if you would like to serve Digaag Duban as an appetizer.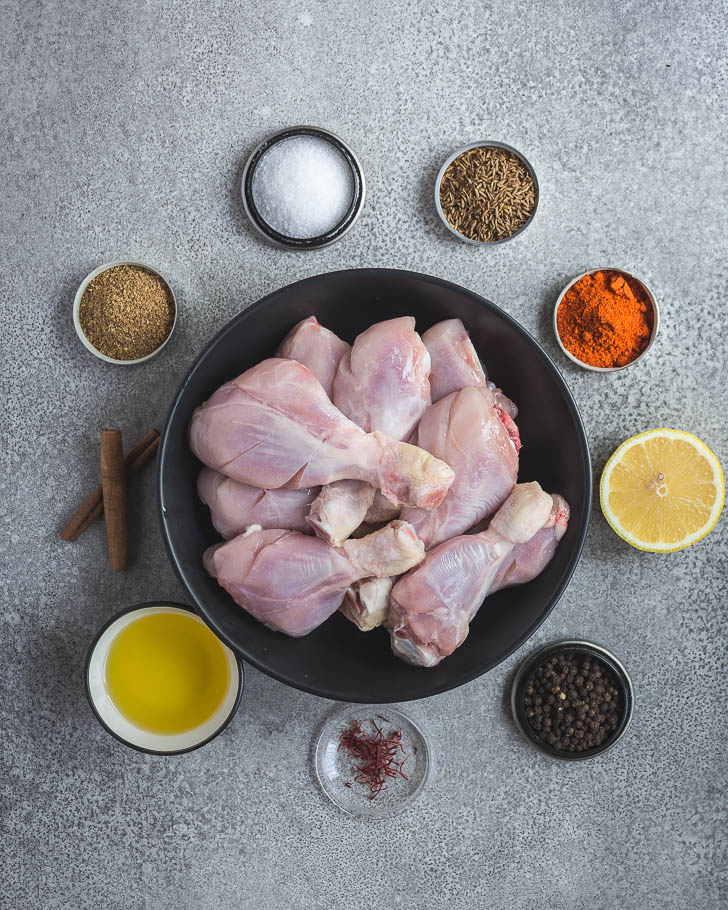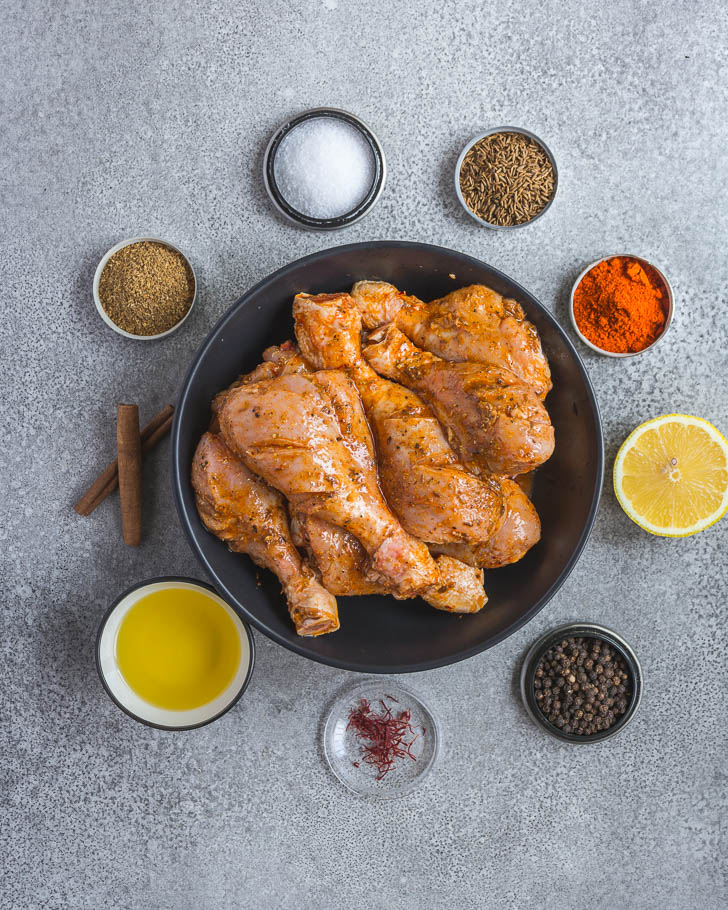 While making dishes like these, it's best to marinate the chicken overnight or atleast 4-6 hours for the flavours to develop. I prefer skinless drumsticks as this would ensure that the marinade is in direct contact with the meat and this translates into more flavour.
I followed Noor's suggestion and baked these chicken drumsticks, an easier and healthier cooking technique. But you could fry, roast, grill or even air fry these…I bet it's delicious every single way.
Since it's a dish heavily bordering on Indian flavours, I find it easy to pair this Somali style baked chicken with a regular Indian meal. It's wonderful paired with rice, dal and a veggie dish or with chappathis and raita.
So make sure to add chicken drumsticks to your shopping list and try out this delicious Digaag Duban or Somali style baked chicken.
(Do check out the category "Chicken" for more delicious recipes)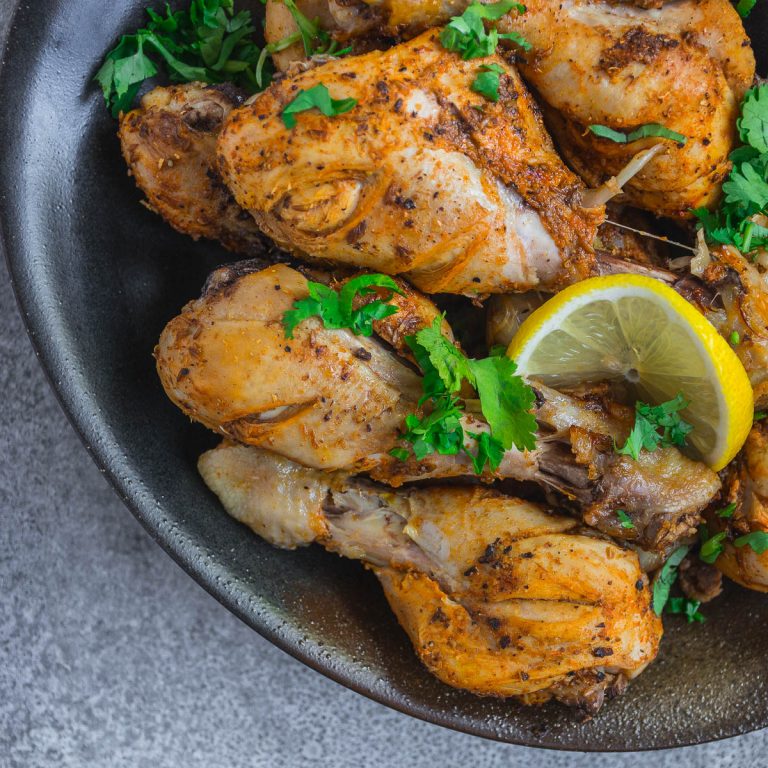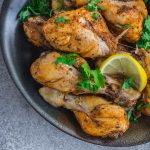 Print Recipe
Digaag Duban (Somali baked chicken)
Ingredients
10

chicken drumsticks

skin removed

½

tsp

black peppercorns

½

tsp

coriander seeds

¾

tsp

cumin seeds

½

inch

cinnamon bark

¾

tsp

chilli powder

Juice of ½ lemon

A few strands of saffron

2-3

tbsp

olive oil

Salt

to taste

Lemon wedges; for serving

2

tbsp

coriander leaves; finely chopped
Instructions
Clean and wash the chicken drumsticks; pat dry.

Prick or score the flesh to allow the marinade to infuse well.

Grind all the spices (black pepper, coriander, cumin, cinnamon, chilli) to a coarse powder.

Add this to the chicken drumsticks along with a pinch of saffron, lemon juice, olive oil and salt. Mix well and marinate for at least 2-3 hours (preferably overnight).

Preheat the oven to 180°C (fan forced oven).

Line an oven proof tray with baking paper and place the chicken drumsticks.

Bake for 20-25 minutes (turn once halfway through) or till the chicken has cooked well.

Remove from oven, rest for 5 minutes before serving.

Garnish with coriander leaves and serve with lemon wedges.