This Kerala prawn masala is a rustic and fiery dish from the tribal community of Kerala. Get your hands on fresh tiger prawns and cook this dish in an earthernware pot for the real flavour.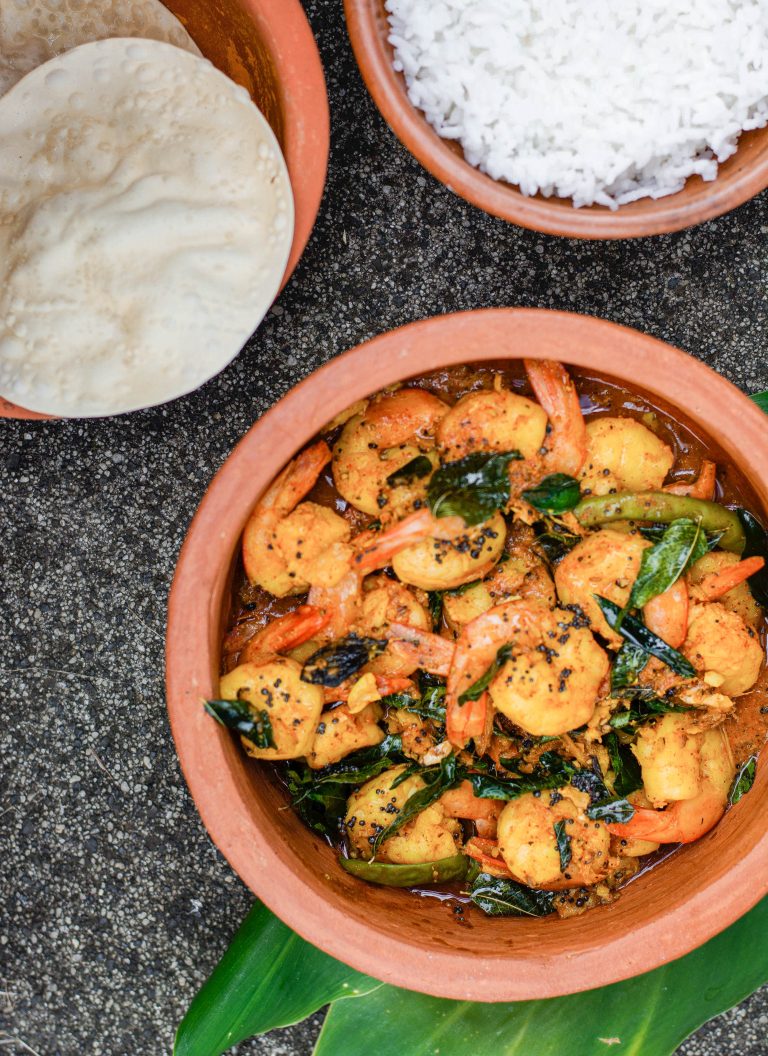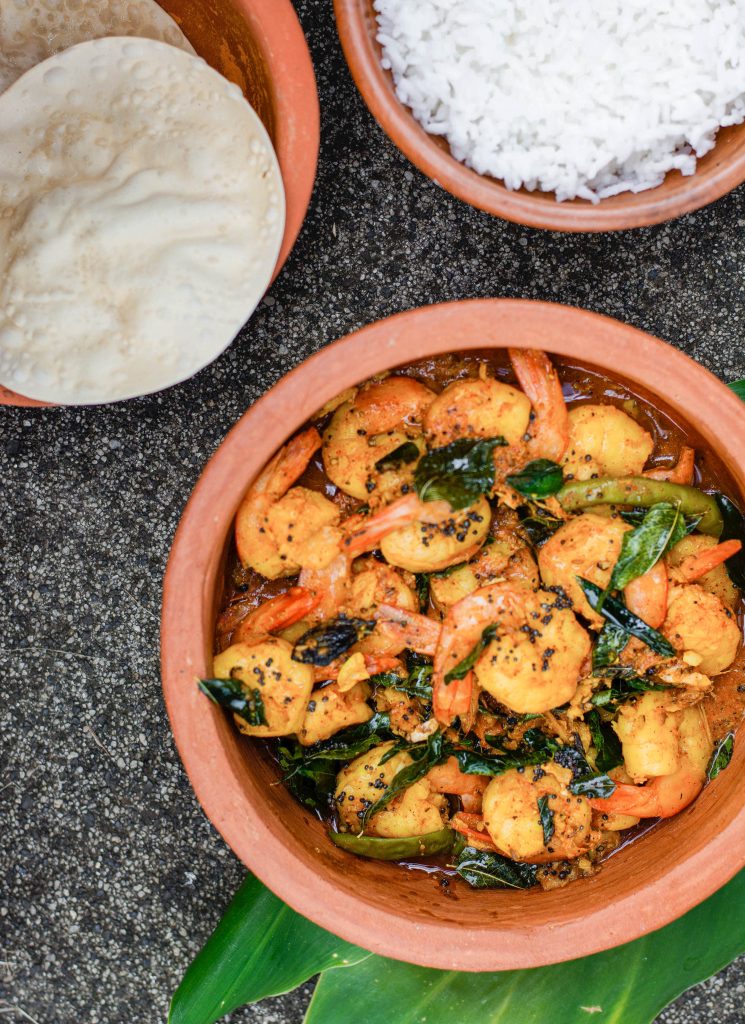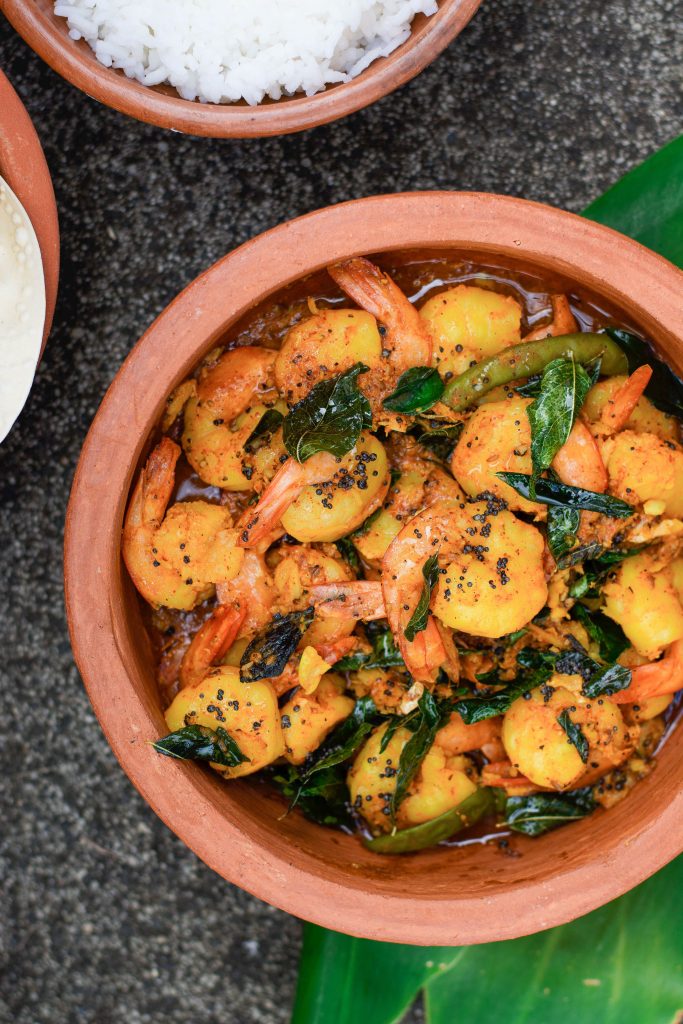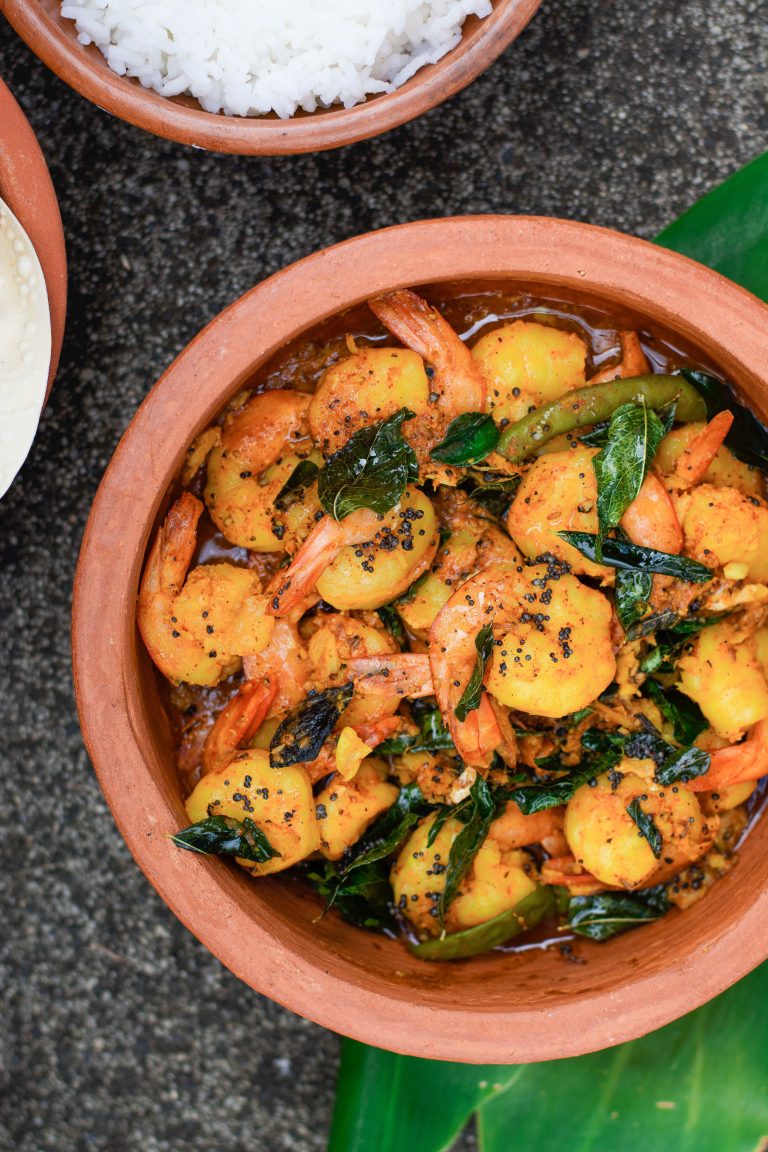 The last couple of years, I have become interested in learning about the Indigenous people and tribes of both India and Australia.
The interest started when I began to be more aware of the Indigenous people of Australia, their history and persecution faced and still faces. Along with this, I started getting more interested in learning about their food and native ingredients used.
And I guess this awareness led me to the interest of knowing more about the Indigenous tribes of India too.
Food often gives us an insight into the culture and lifestyle of the people, it can also teach us so much more in terms of history and provenance. So when I came across this recipe for Kerala prawn masala that is popular in the tribal community, I knew I had to try it out.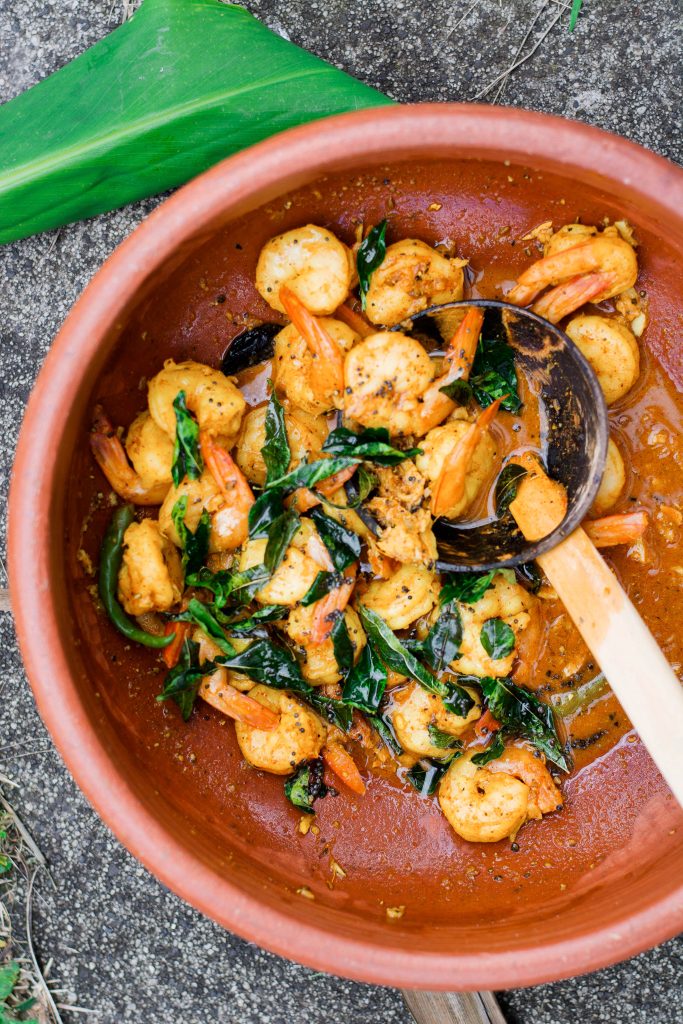 It's interesting that the recipe is similar to that made by other communities and regions of Kerala, one of the key reasons being that the divide between the tribal communities and others are not as wide as it is in many other states of India especially the bigger ones.
Woodfire cooking is most often employed and the food is largely cooked using earthenware pots, a key factor that makes the dish taste more flavourful than the versions we would cook on gas/electric stoves in our kitchen.
The other key difference is the type of prawns used. Traditionally, this Kerala prawn masala would be made with small/medium sized prawns or shrimps unlike the tiger prawns I have used. I do prefer the former but unfortunately it's impossible to source that here in Australia so I have stuck to the local tiger prawns.
It is also important that while we re-create recipes and dishes in our kitchen, we must stay as close to the region we live in using produce that's local and seasonal.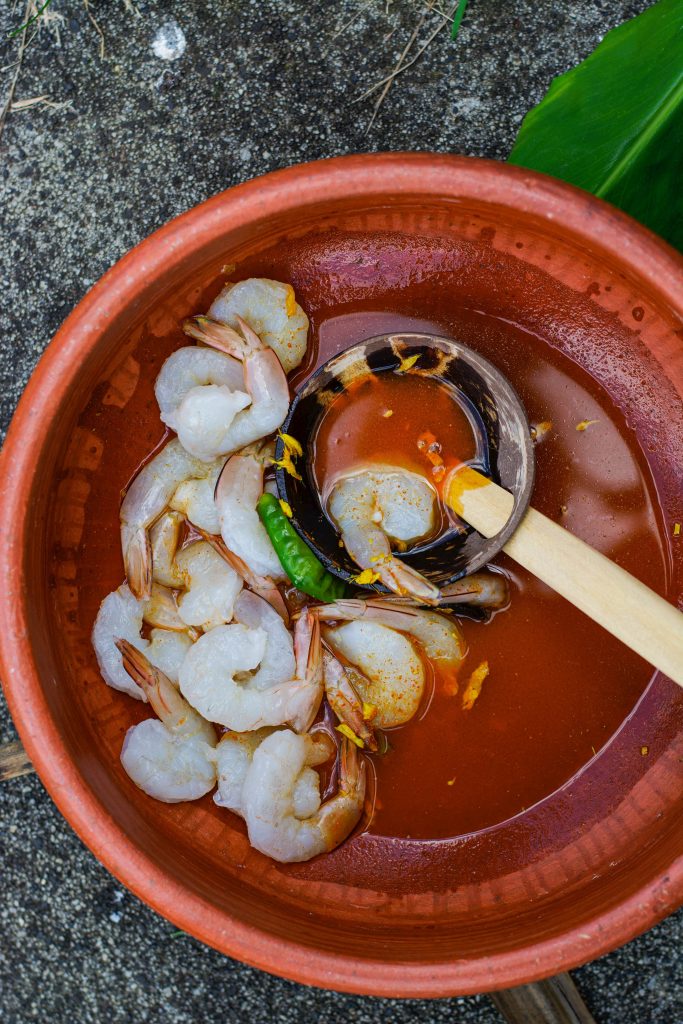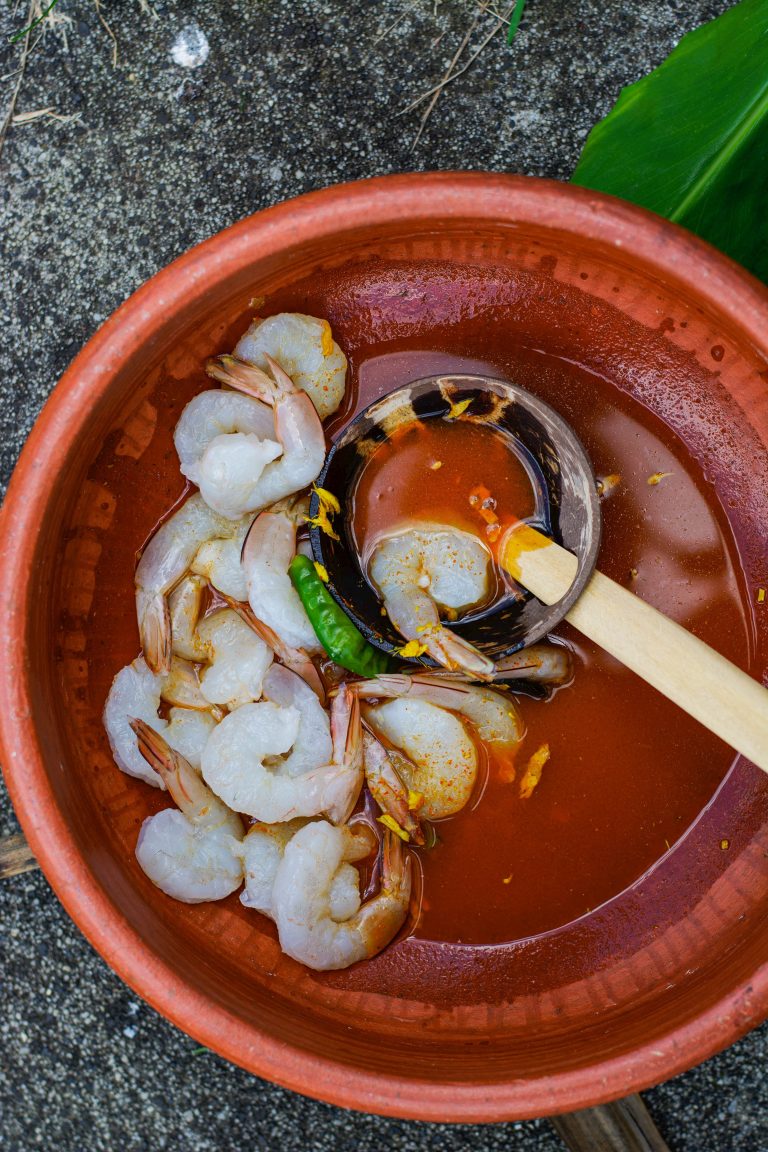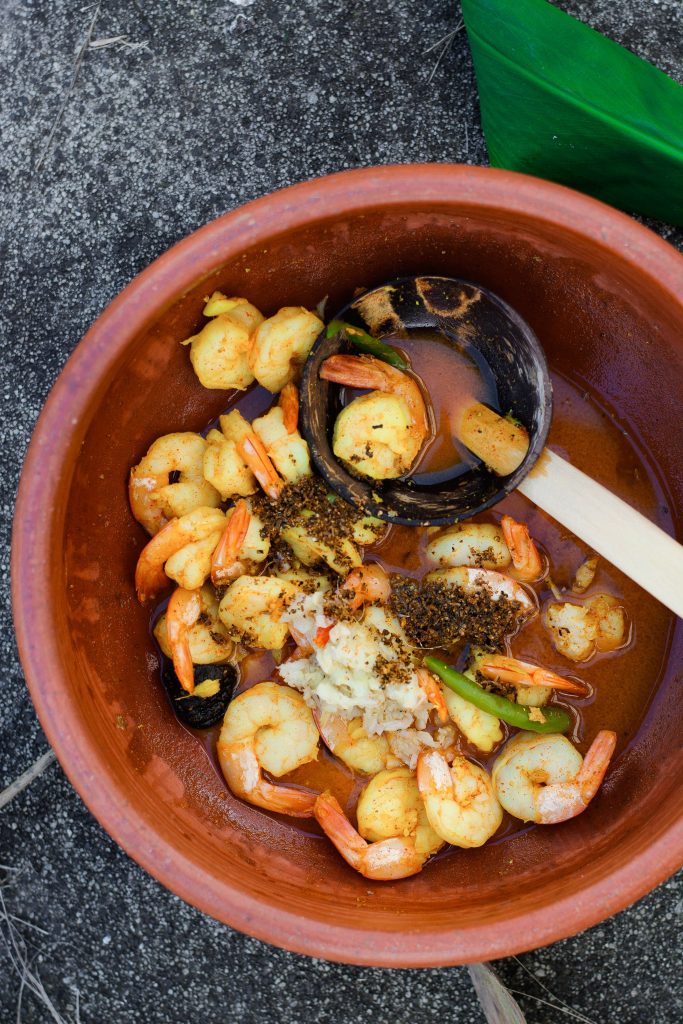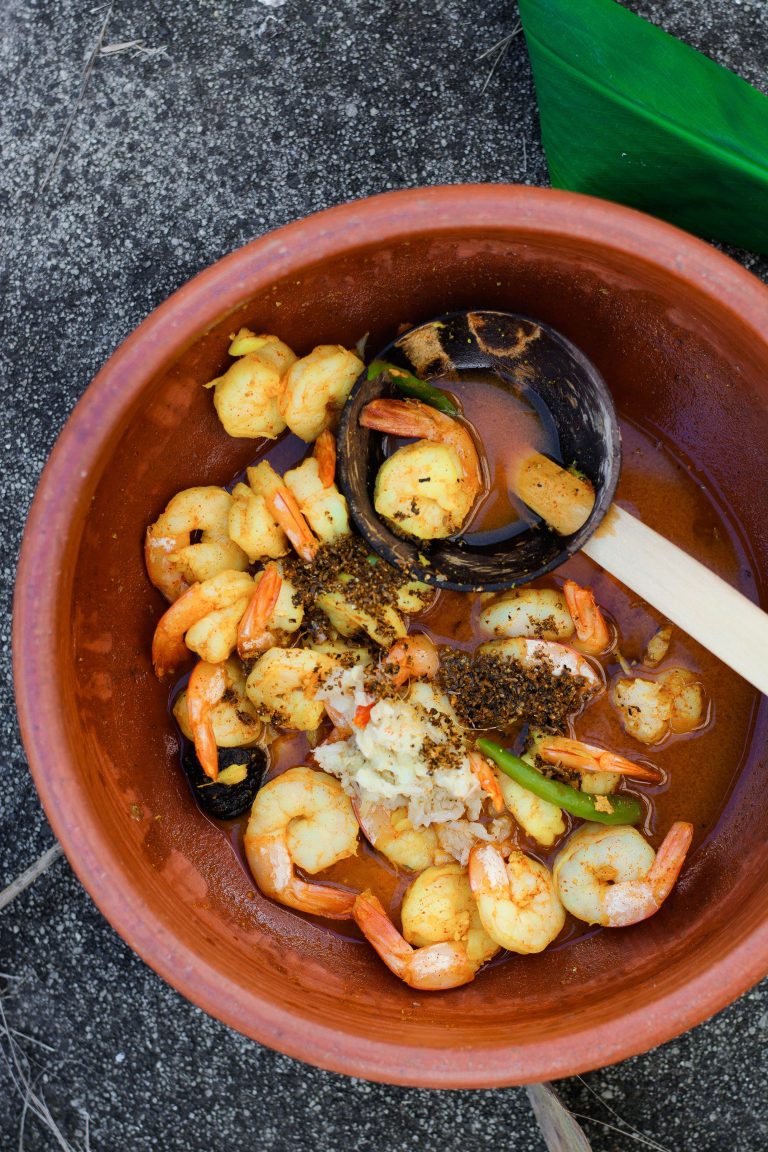 Tubers and root vegetables are also important to tribal cuisine since most of the people live off the land and agriculture is the main profession. Some of the tapioca and yam preparations are delicious and would be the perfect match for this Kerala prawn masala.
Black pepper is the predominant spice of choice and is used liberally in both vegetarian and non vegetarian dishes. In this recipe, red chilli is also used but you could totally skip it and use just black pepper for flavour and heat.
Getting back to this Kerala prawn masala, it's a really simple dish with familiar spices and ingredients. The distinct flavours are from the use of black pepper, black kokum and coconut oil so replacing these would change the overall flavour profile of the dish.
And of course, use an earthenware pot if you have one!
Recipe adapted from Kerala Tourism.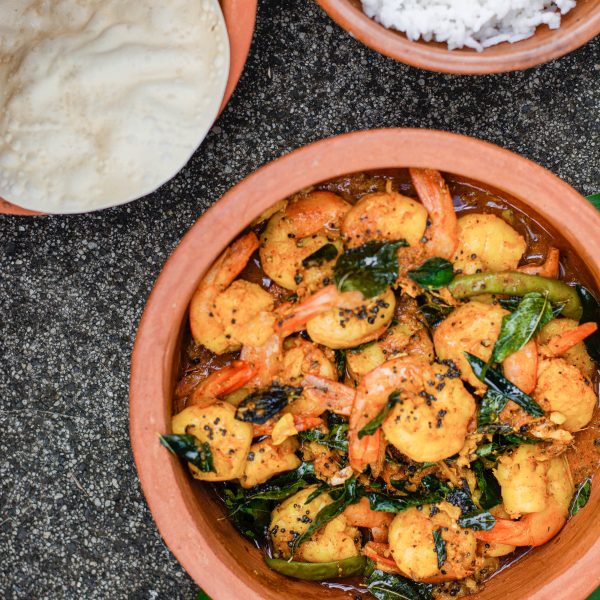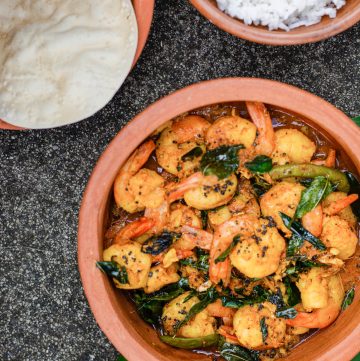 Print Recipe
Kerala Prawn Masala
Ingredients
400

gms tiger prawns

1

tsp

red chilli powder

½

tsp

turmeric powder

1

tbsp

coriander powder

1

tsp

freshly crushed black pepper

1

inch

ginger; coarsely crushed

4

medium garlic cloves; coarsely crushed

4

green chillies

2

tbsp

coconut oil

½

tsp

mustard seeds

3

sprigs curry leaves

1

large black kokum/kudampuli piece

½

tsp

roasted cumin powder

Salt; to season
Instructions
Add 2 cups of water to an earthernware pot and place on medium heat.

Add turmeric powder, salt, green chillies, chilli powder, coriander powder, crushed ginger and kokum.

Mix well and bring to boil; reduce heat and allow to simmer for at least 3 minutes. Stir occasionally.

Add the prawns to this and mix well. If it appears too dry, add a little more water but not too much as this is a semi dry dish.

Cook on high heat till the prawns are half done.

Then add the crushed garlic, black pepper powder and cumin powder. Taste and season with salt if necessary.

Continue to cook on high heat till the prawns are done and the masala thickens as a coating on the prawns. Remove from heat.

Heat coconut oil in a small pan and add mustard seeds. Allow to crackle and then add the curry leaves. Remove from heat and pour over the cooked prawns.

Keep covered for at least 15 minutes before serving.