An easy peasy Kerala style instant mango pickle to make when mangoes are in season and also to serve for an Onam sadya.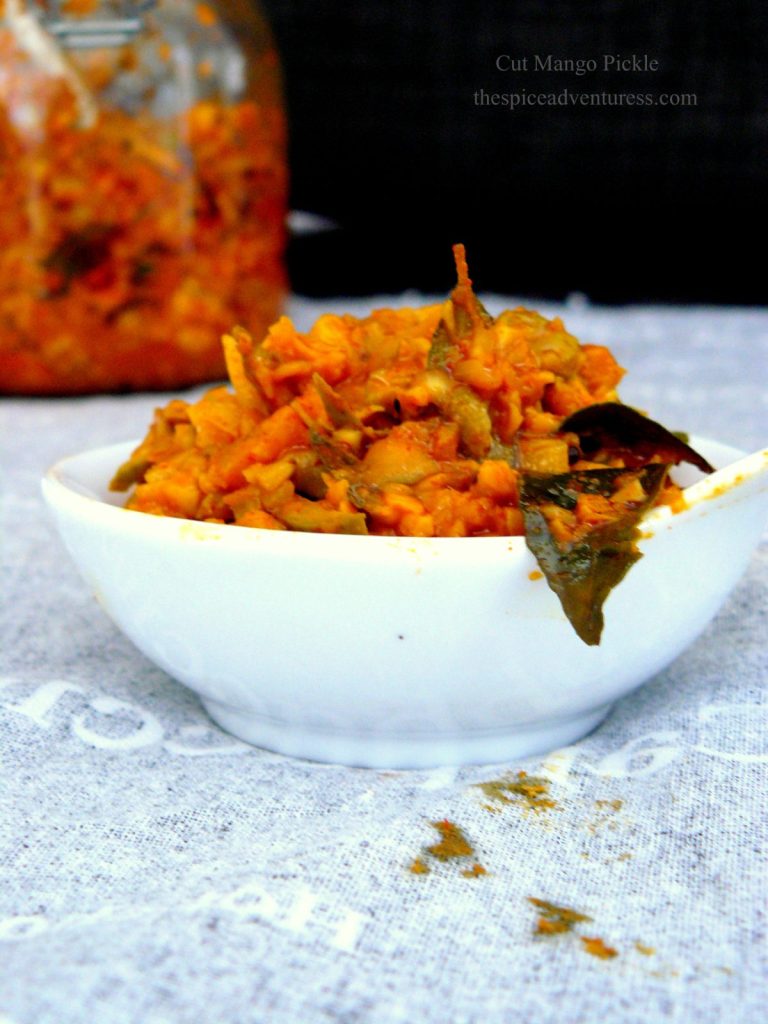 As any true-blooded Indian, I love pickles. I always thought that making pickles is a long and arduous process best left to grandmothers and hence never tried it at all. Recently, I began to re-kindle my interest once again in the art of making pickles and was delighted to find that there are many recipes which are quite simple and easy to prepare.

One good example is this mango pickle made using raw green mangoes. I love this one especially as an accompaniment with hot rice gruel. Oh yum!

It's best to make this pickle with raw mangoes that are not too sour. Keep the skin on for that extra crunch and make sure that the mangoes are finely chopped.
The amount of red chilli powder to be added depends entirely on your preferences. Pickles are meant to be on the hotter side as it's a condiment and also the heat does mellow down as the pickle rests (provided you haven't finished it up!)
This instant mango pickle is also a must have for me to serve for the Onam sadya. Since it does not require a long time to steep and marinate, it's perfect when you have so many dishes to prepare for the sadya.
For more Onam sadya recipes, visit this article.