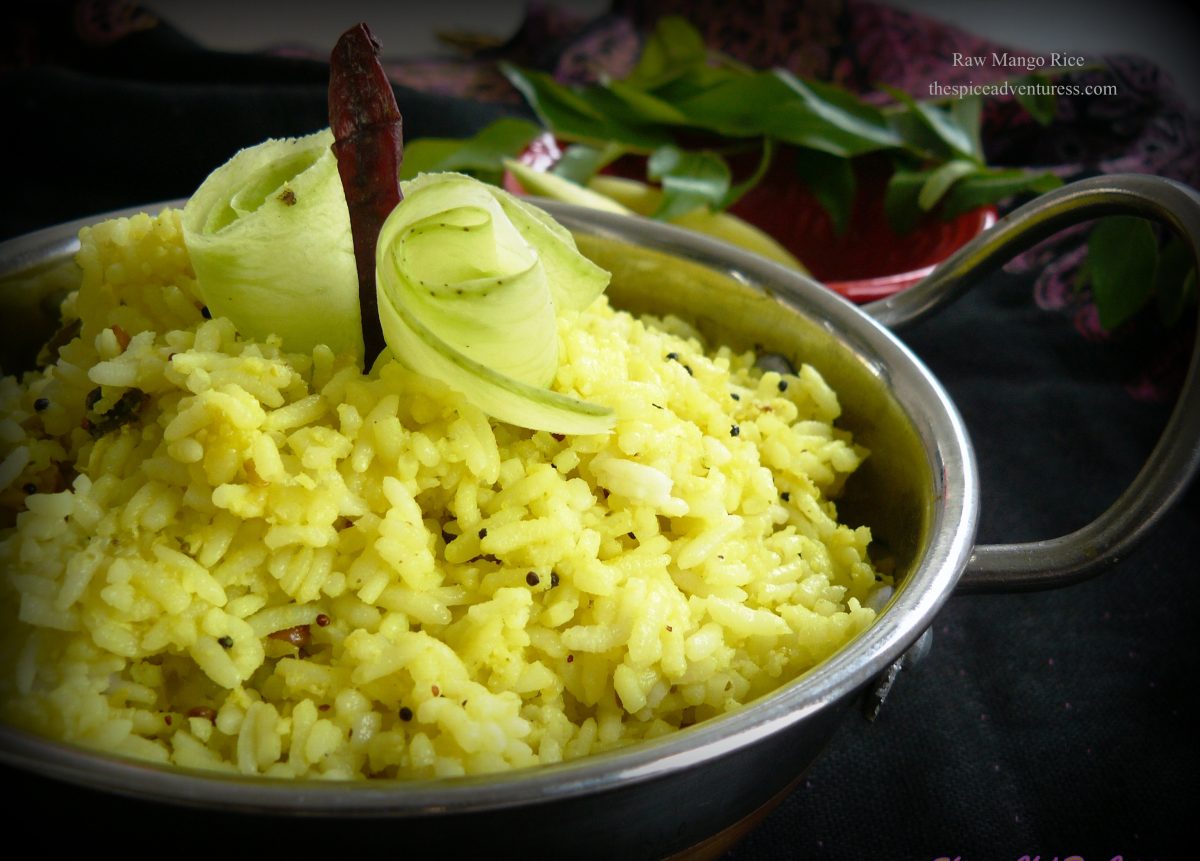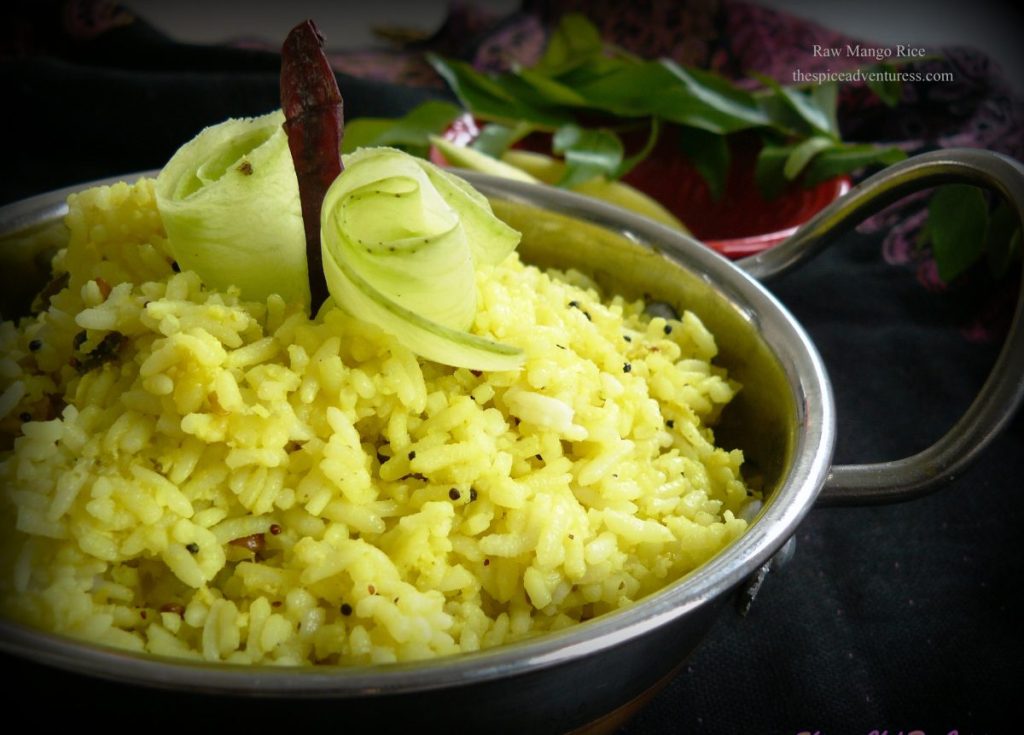 Having lived almost a decade in Tamil Nadu, I thought I had tasted almost all different types of variety rice preparations. But this recipe caught me totally by surprise, and I eventually learnt that this is a very traditional preparation of Andhra Pradesh with a good fan following in Tamil Nadu and Karnataka.

I got this recipe for manga saadam /raw mango rice from a famous cookbook, 'Cooking at Home with Pedatha' which is considered to be a treasure-trove of traditional Andhra cuisine.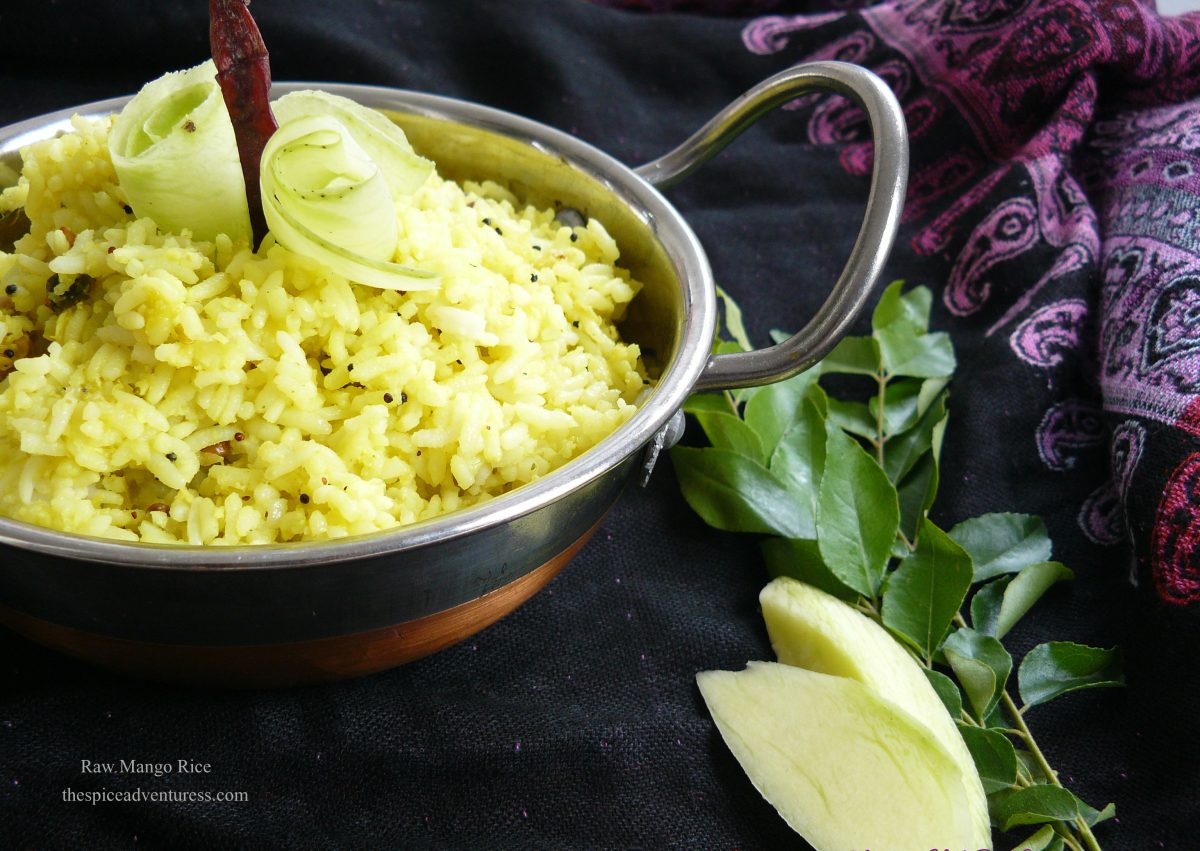 Raw mangoes have always been a favourite of mine (if given a choice, I will always reach for a raw mango instead of a ripe one). There are plenty of memories associated with this green, tangy, sour fruit – holiday trips to Kerala where my cousins would climb trees and pluck the raw mangoes, split it open by throwing it forcefully on the ground, gather the pieces, hurriedly wipe it on the clothes and then teach me how to eat it with a spicy mixture of red chilli powder, salt and oil.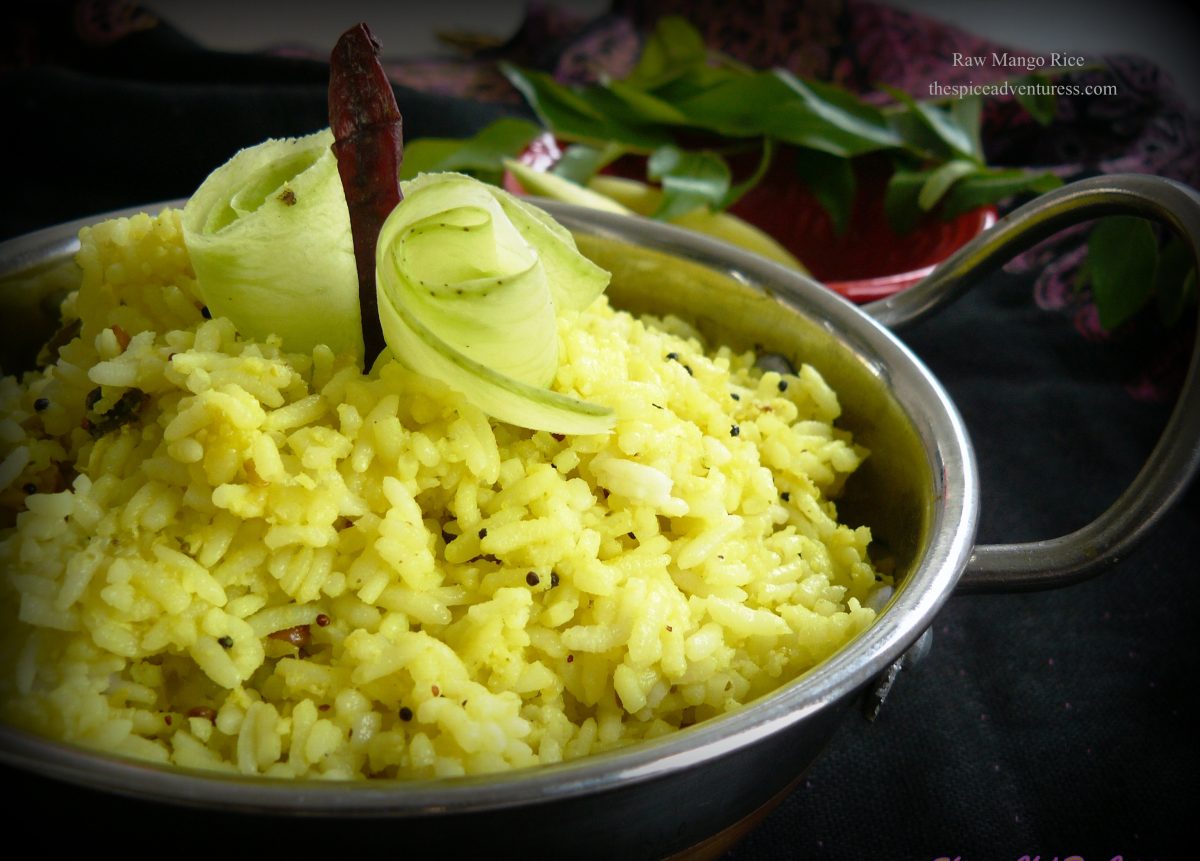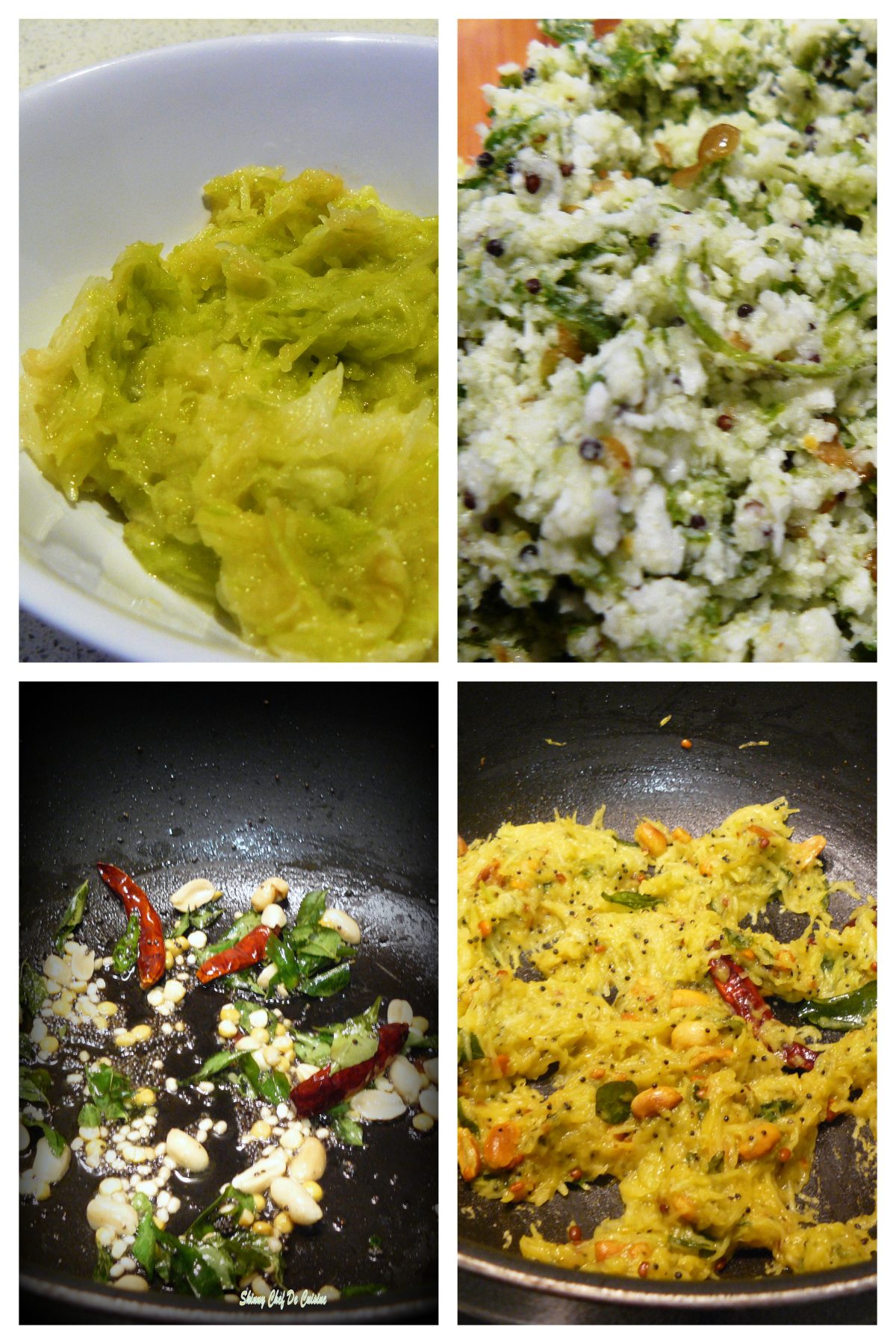 So naturally, I was quite excited to try out this recipe. Just another way to reinforce my love for raw mangoes.
So let us get cooking…..mango saadam or raw mango rice!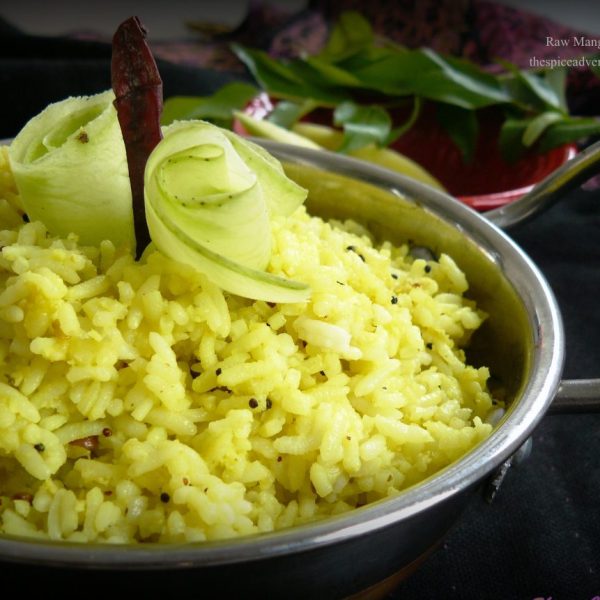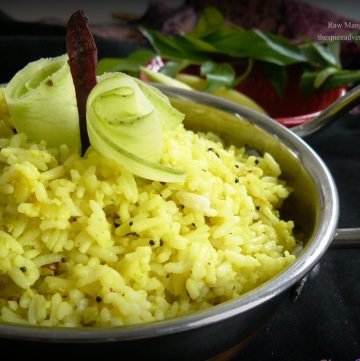 Print Recipe
Manga Saadam/Raw Mango Rice
Ingredients
Long-grained rice – 1 cup

Sour raw mango – 1

Salt – to taste

Coconut mixture

to grind:

Mustard seeds – ½ tsp

Scraped fresh coconut – ½ cup

Green chilli – 1

Fresh coriander leaves – 1 tbsp

For tempering:

Chana dal – 1 tsp

Urad dal – 1 tsp

Mustard seeds – 1 tsp

Dried red chilli – 1-2

Asafoetida powder

hing – ¼ tsp

Curry leaves – a handful

Ground nuts – 1 tbsp

Oil – 1 tbsp.
Instructions
Wash the rice and cook it until soft but not mushy. Spread on a big plate to cool.

Wash, peel and grate the mango.

Grind all the ingredients under 4. to a coarse paste.

Heat a kadai with oil, crackle the mustard seeds, add the channa dal, urad dal, groundnuts and fry until the dals turn golden.

Next add the dry red chilli, and finally add the hing and curry leaves.

Add the grated mango and a pinch of turmeric powder. Saute for about 2 to 3 minutes on medium flame.

Next add the ground paste and fry for a minute.

Finally add the cooked rice and salt. Mix well and remove from heat.