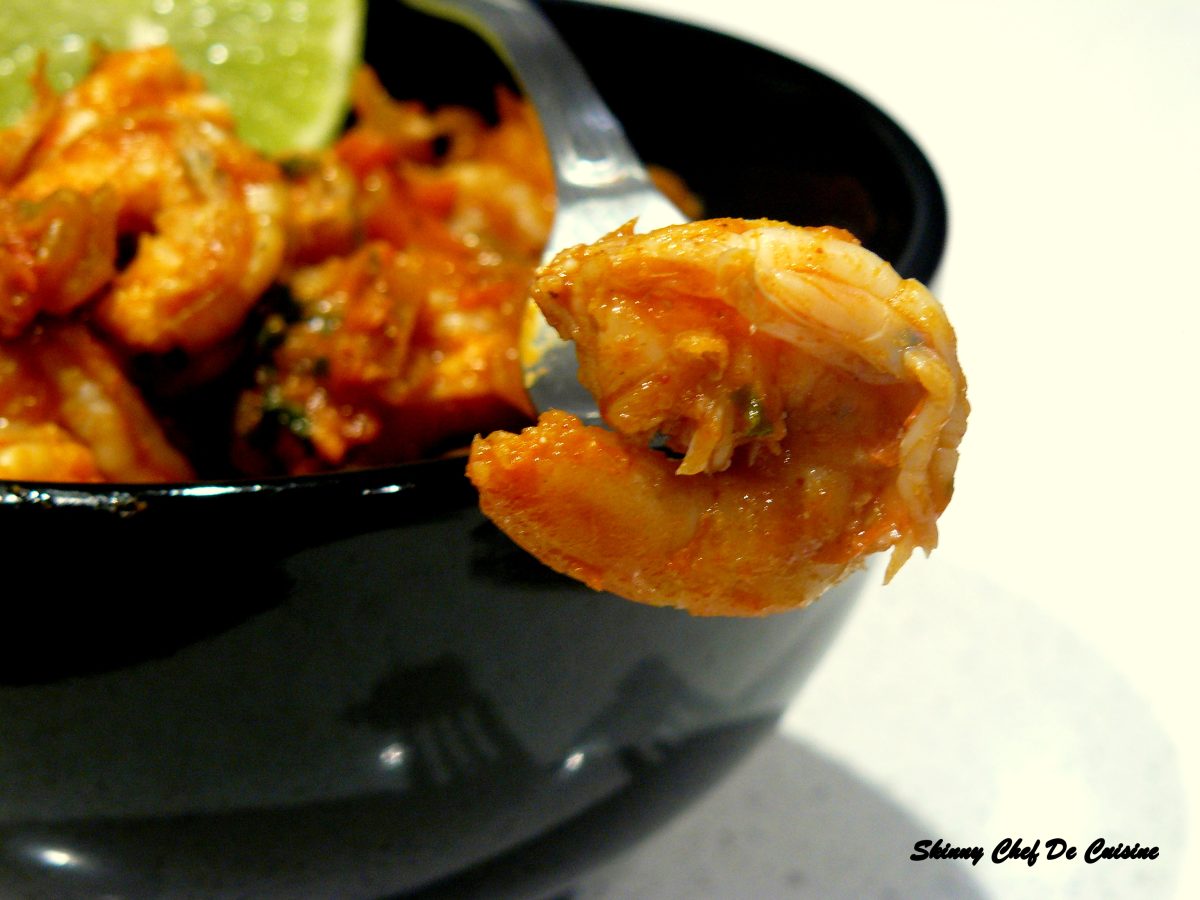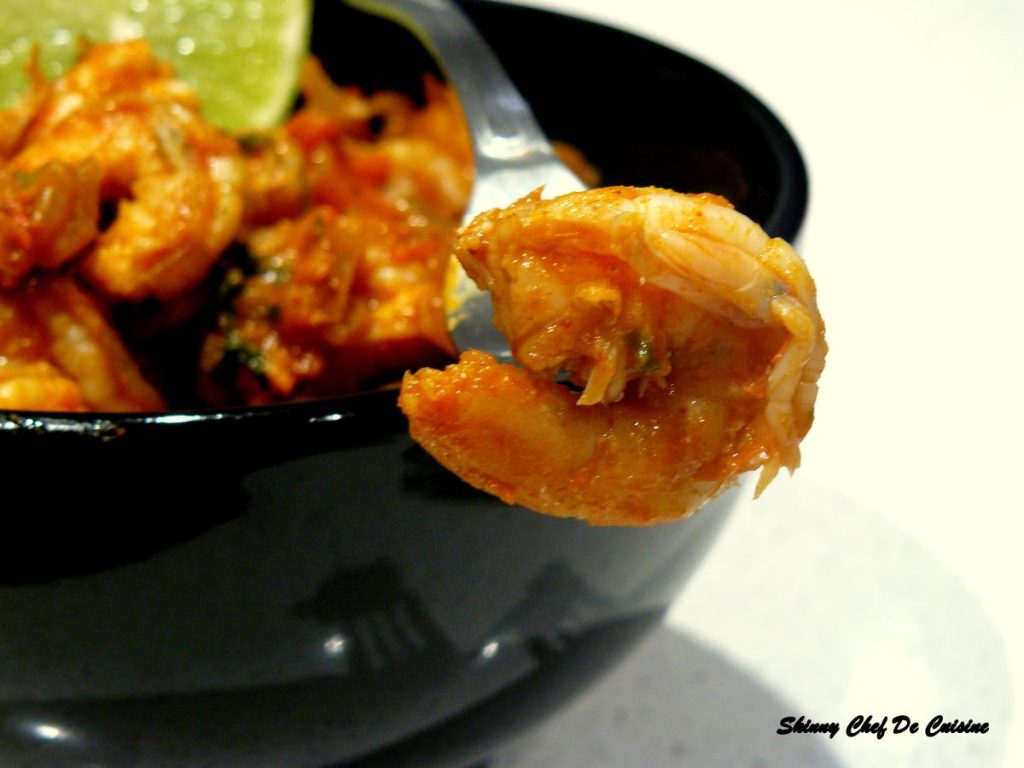 I have had this recipe for ages in my recipe diary (which is currently overflowing!) and has always been my go to prawn dish especially when I have guests over.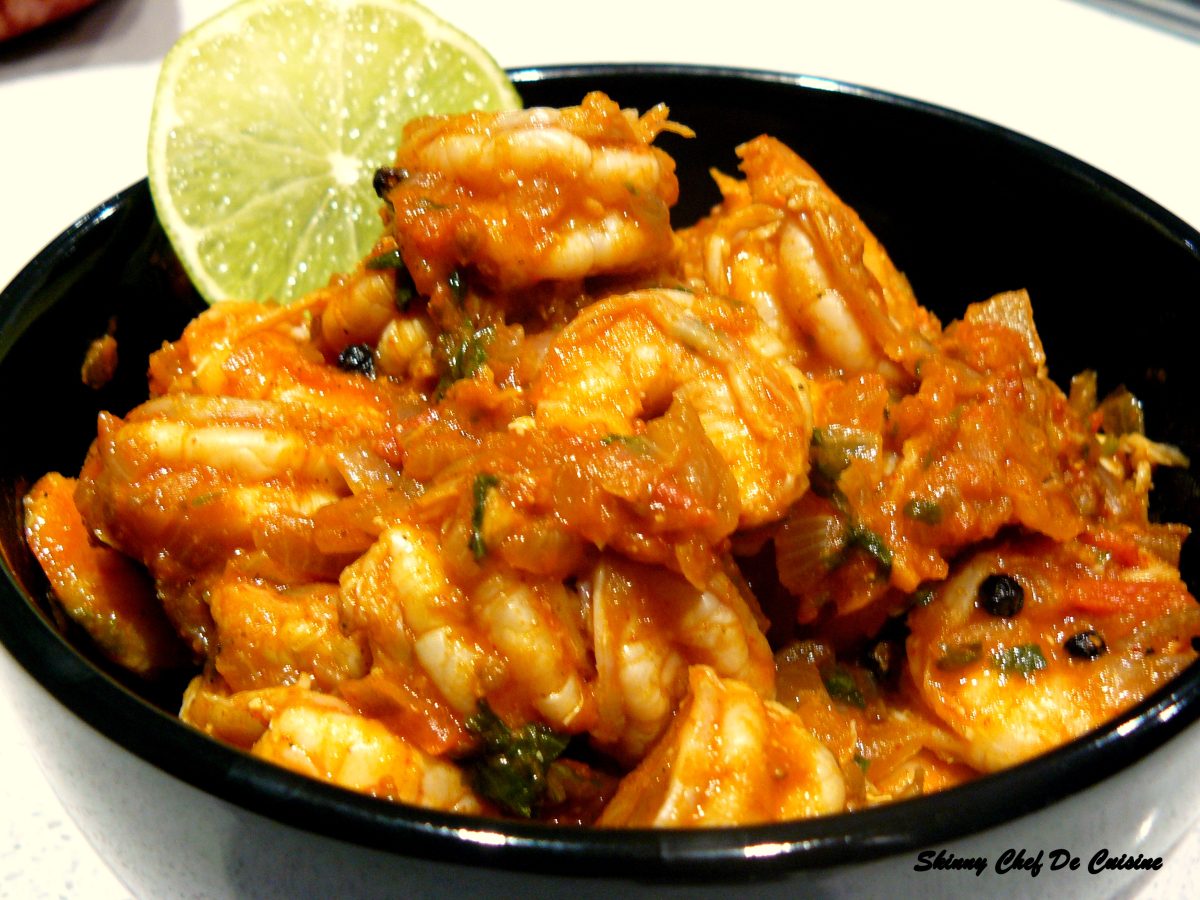 Loosely translated, achari jhinga means spicy pickled prawns. The pickling effect is due to the use of vinegar as base for mixing the spices and aromatics. This dish is meant to be spicy but you can of course control the amount of chilli powder to suit your taste buds.
A delish lip-smacking starter or the perfect accompaniment on a thali – prawn achari is a winner all the way!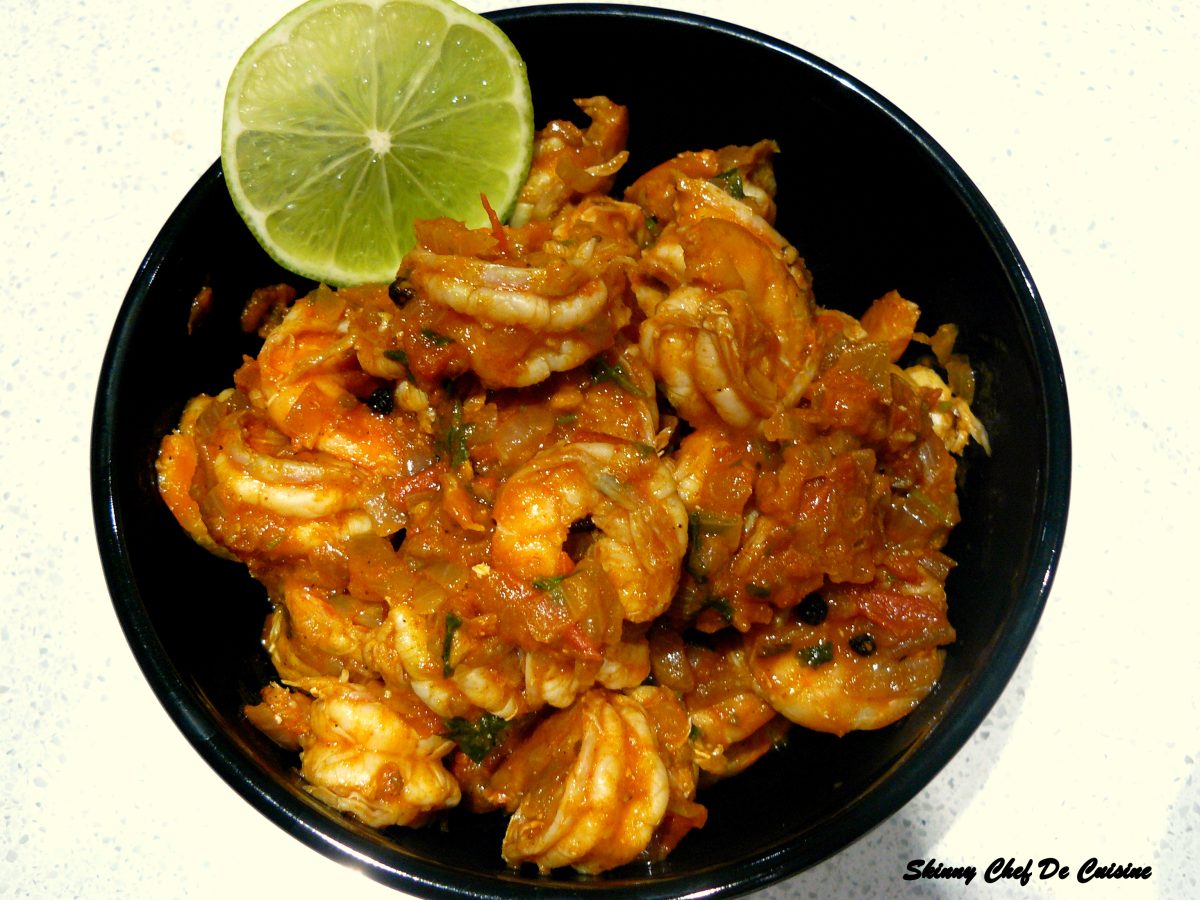 Ingredients:
1. Prawns (large, juicy ones preferable) – 500 gm, cleaned, deveined and washed
2. Red chilli powder – 1 tsp
3. Kashmiri chilli powder – 1 tsp
4. Ginger – 1 inch
5. Garlic – 4 cloves
6. Peppercorns – ½ tsp
7. Vinegar – 2 -3 tbsp
8. Vegetable oil – 3 tbsp
9. Red onion – 1 medium, finely chopped
10. Tomato – 1 medium, finely chopped
11. Green chilli – 2, slit
12. Salt – to taste
13. Sugar – ½ tsp
14. Coriander leaves – ½ cup, chopped
Method:
• Grind the chilli powders, peppercorns, ginger and garlic into a paste with vinegar. Do not add water.
• Heat oil in a large pan; add the onions and sauté till light brown.
• Add the tomatoes; sauté on high heat for a minute and then add the ground spice paste. Saute on low flame till oil clears.
• Add the prawns, season with salt and cook till done. This is a dry dish and hence addition of extra water is not required.
• Garnish with chopped coriander leaves.
Note – The quantity of spices is optional and can be changed according to spice preference.