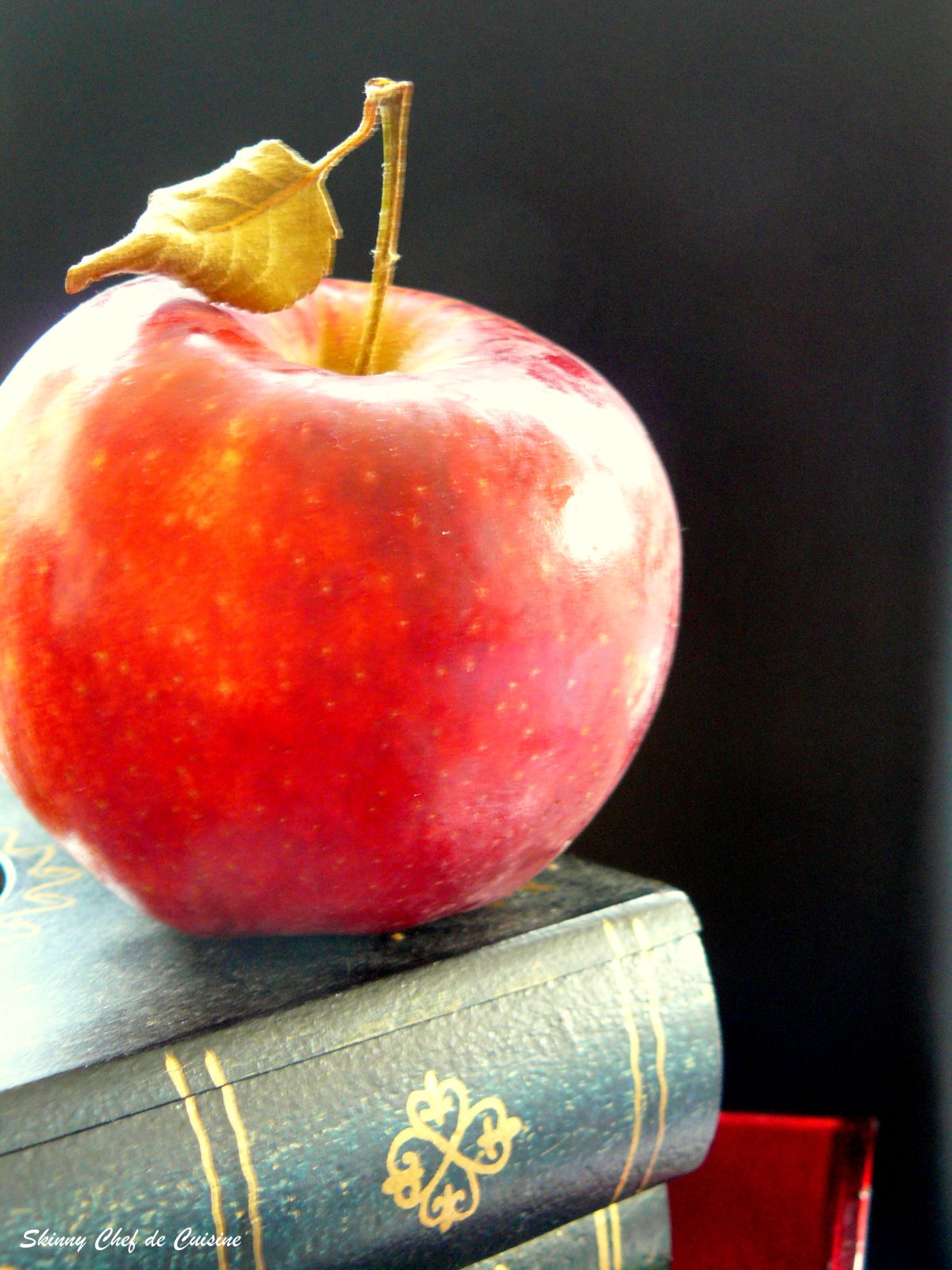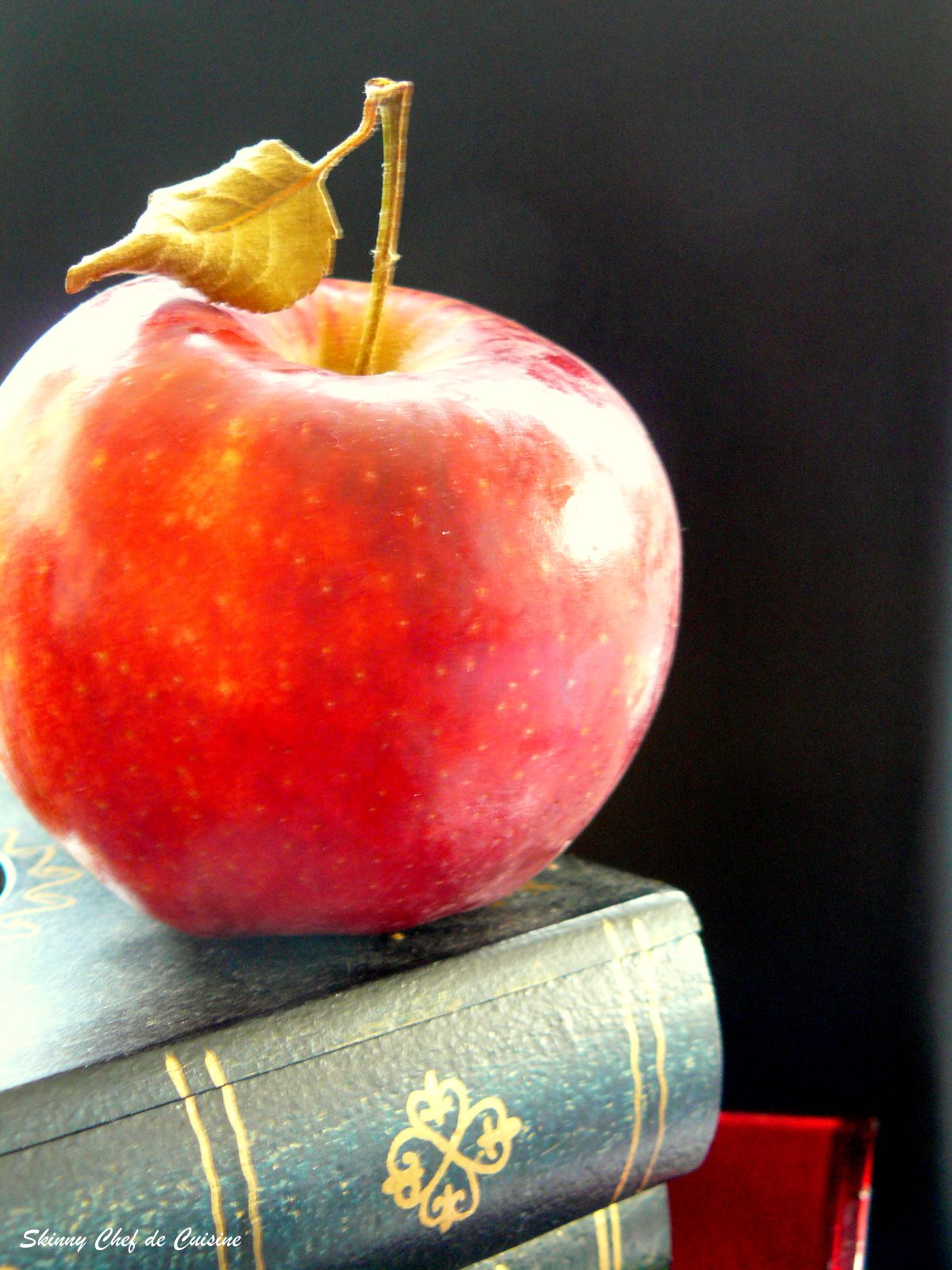 Like I have mentioned before, I hardly own any cookbooks. I always tend to note down recipes in my little black diary from books, Internet, blogs, television etc…. After moving to Melbourne, I enjoy the free library service offered here, viciously attacking the cookbook section (I am sure I will not be able to go through each of these in this lifetime).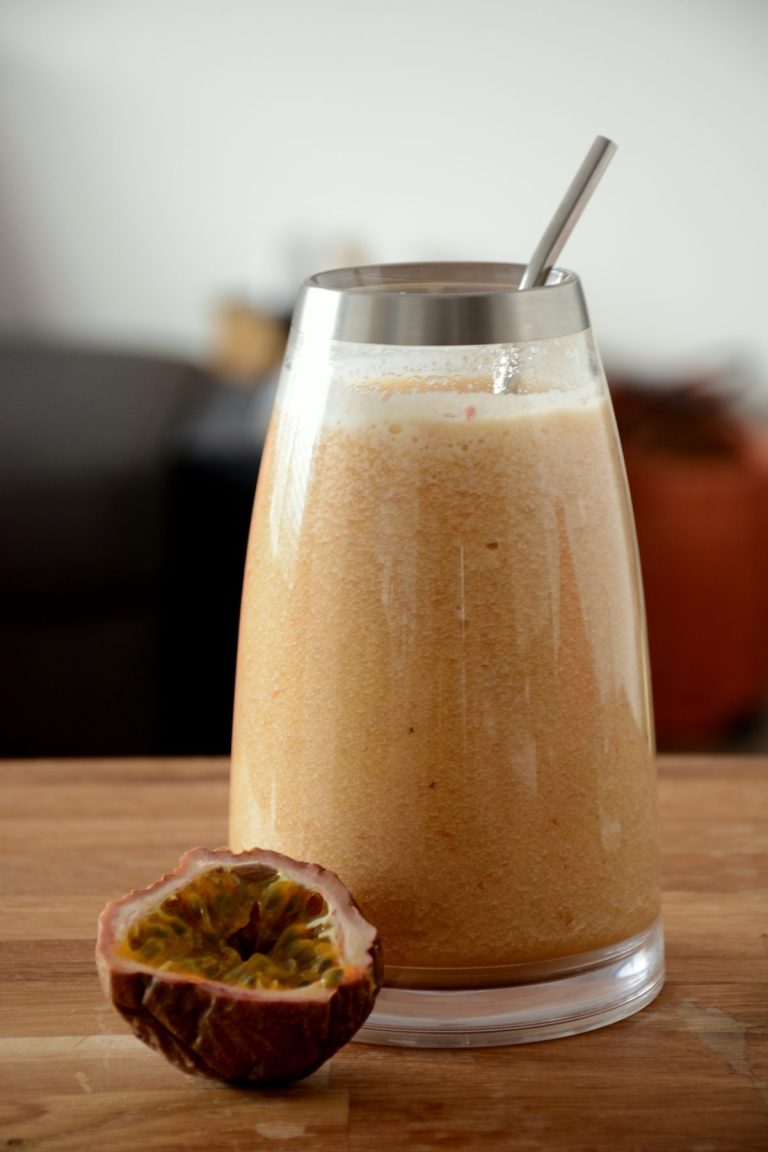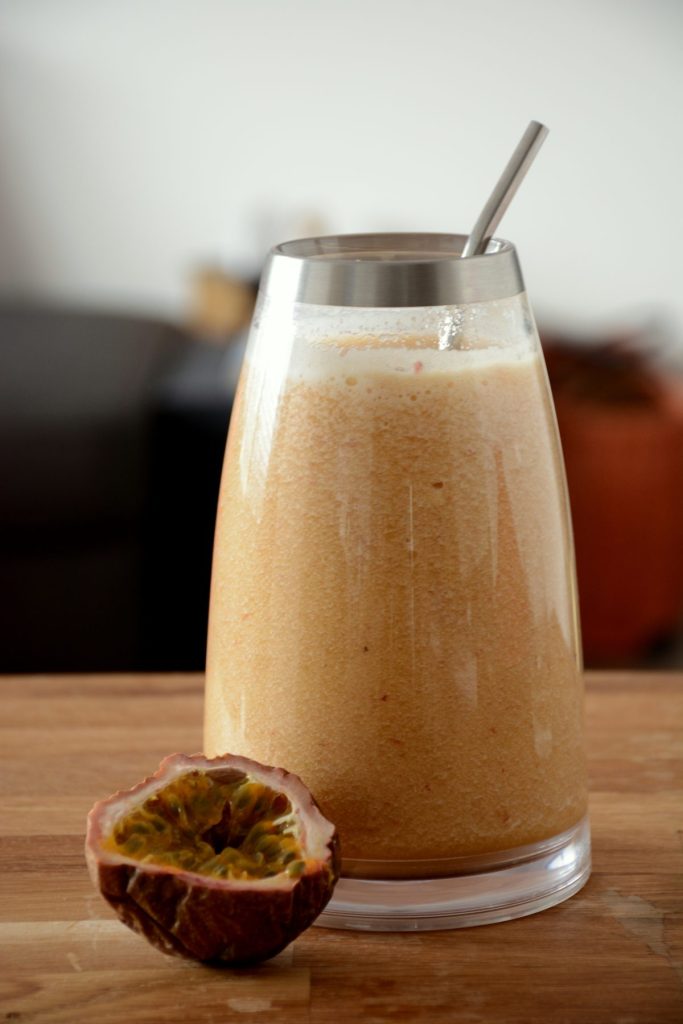 The only cookbook I actually own is one gifted by my husband – a random act of love that sweeps me off my feet every time I lay eyes on the book. Nothing rare or unique, the book is titled '101 Fantastic Juices and Smoothies' by Natalie Savona – a collection of fresh fruit juices and smoothies with information on nutrients contained in each drink.

The book is a health freak's delight! I am no health freak but I am a juice freak and I love the innumerable combinations detailed in this one. Though the book has been in my possession for over 5 odd years, I have actually not tried anything before. But recently, happened to bring it out from my storage with a vow to make each of the 101 drinks outlined in the book.

So the first one in the list is Apple Tropics – a tangy, tropical delight perfect to beat the scorching heat.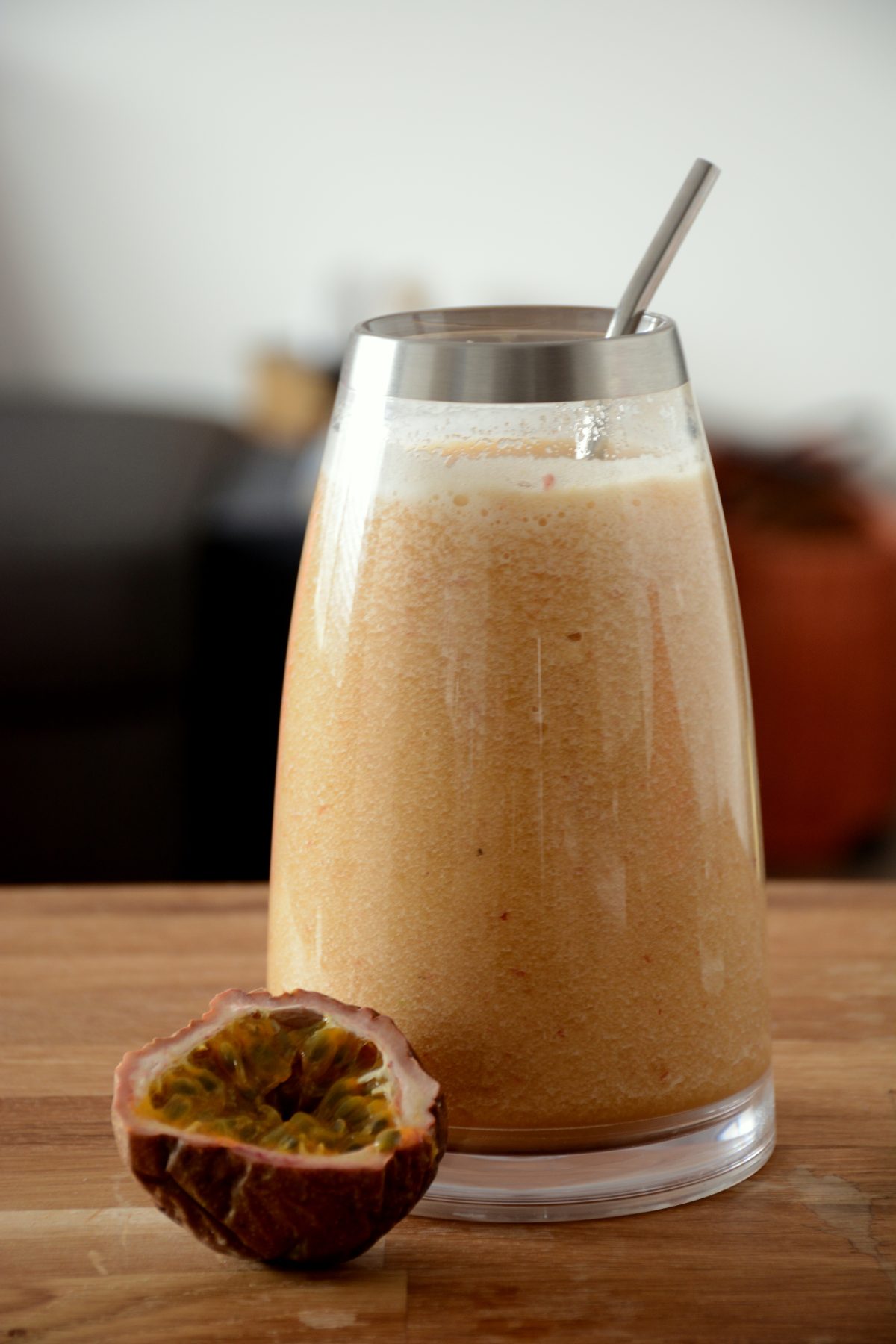 This drink is an energy booster and great for immunity and digestion. Contains a myriad of nutrients like vitamin C, beta-carotene, phosphorous, calcium, magnesium, folic acid, sulphur and potassium.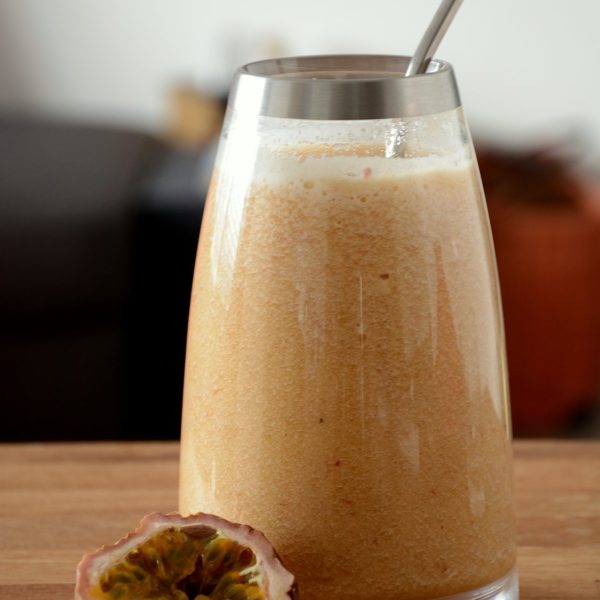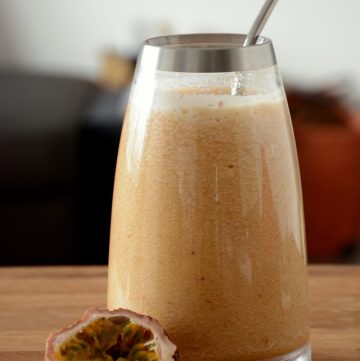 Print Recipe
Apple Tropics
Ingredients
Ripe

red apples – 3, washed and cubed

Ripe pineapple – ½

cubed

Passion fruit – 1/2
Instructions
Blend the apples and pineapple well. Do not pass through a strainer to retain the fiber content.

Scoop out passion fruit flesh into the drink and stir before serving.
Notes
No extra sugar is needed and if you prefer it sweeter, add honey which is a healthier option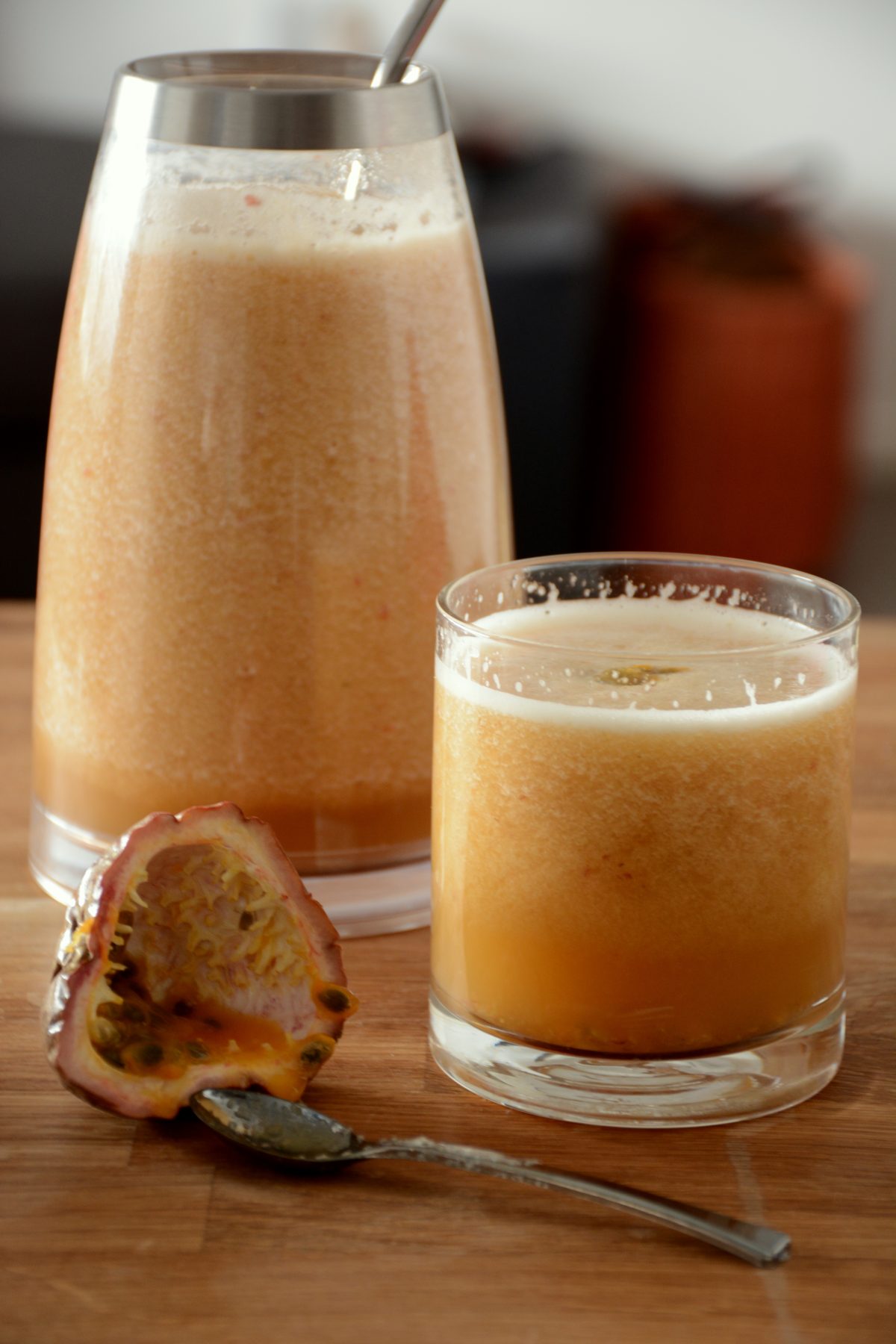 Do you prepare fruit juices and smoothies at home? What are your favourite combinations?