I came across this recipe in the Femina magazine, a premier Indian beauty and lifestyle magazine. In my teens, I used to gape at the beautiful women adorning the pages of Femina but today, it is the food section that gets my first attention.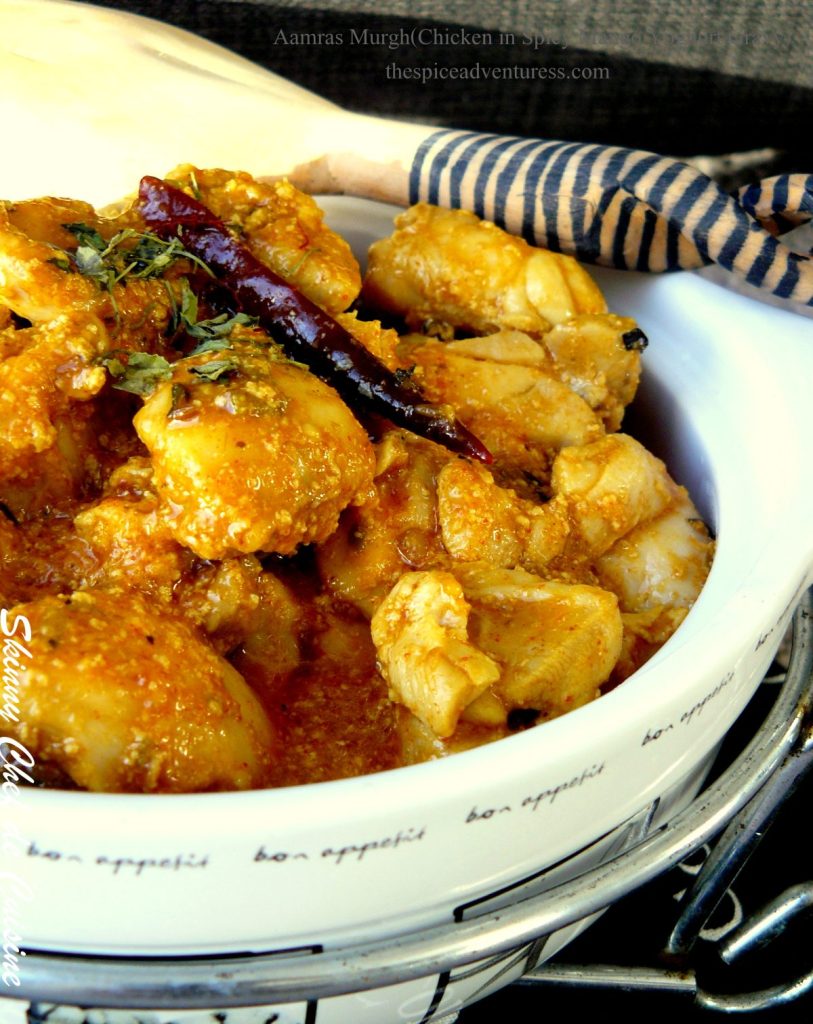 The combination of raw or ripe mango with seafood is pretty common in Kerala, where I come from. But I had never had a savory meat dish which used mango puree in it. I knew I had to try out this one and I must say, I was deliciously surprised with the result.
The dish has underlying Rajasthani flavours with the use of saffron, hing (asafetida) and dried kasuri methi (fenugreek) leaves. It is summer here in Melbourne and mangoes are in plenty. After trying so many different varieties, both locally grown and flown in from other countries, I am yet to taste the sweet succulence of our Indian mangoes. But at the same time, the ones here are not very sweet and hence make it perfect for use in savory dishes like this.

So to cut the story short, Aamras Murgh (sounds exotic too) or chicken in spicy mango yoghurt curry is definitely different from anything I have tasted before. The succulent chicken pieces are coated in a rich, creamy, sweet and spicy gravy, perfect with a bowl of hot, steaming rice or to mop up with a buttery naan/roti.