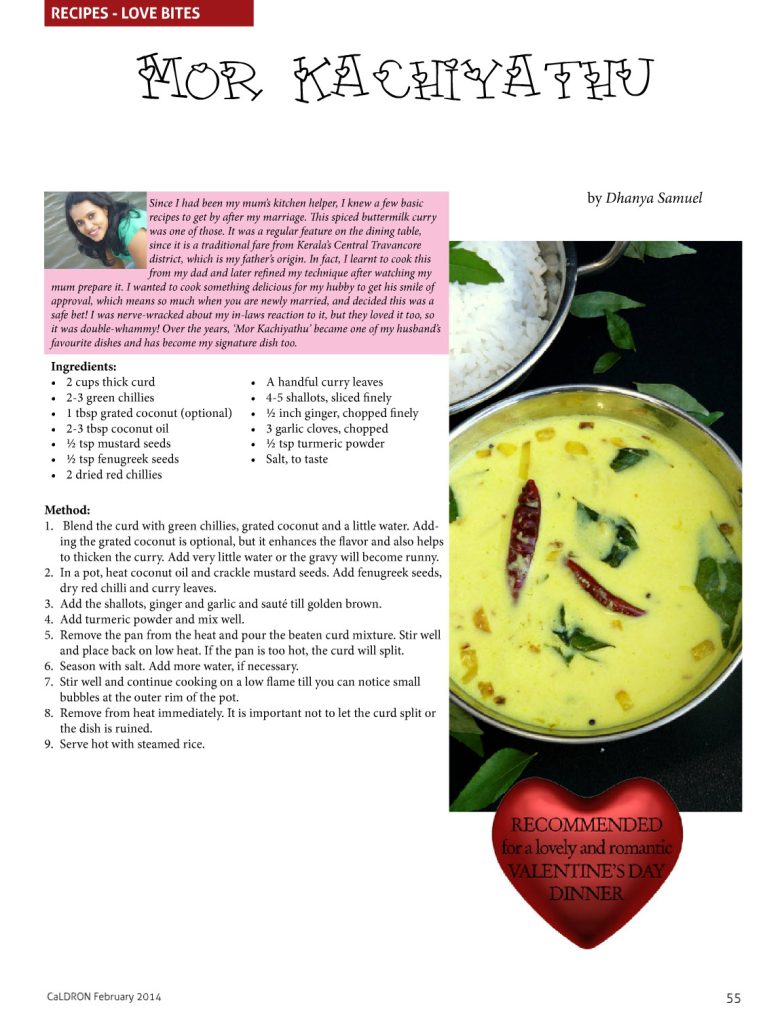 Mor Kachiyathu is a part of the daily diet in most Central Travancore (districts of Alleppey, Kottayam and Pathanamthitta, Kerala) households.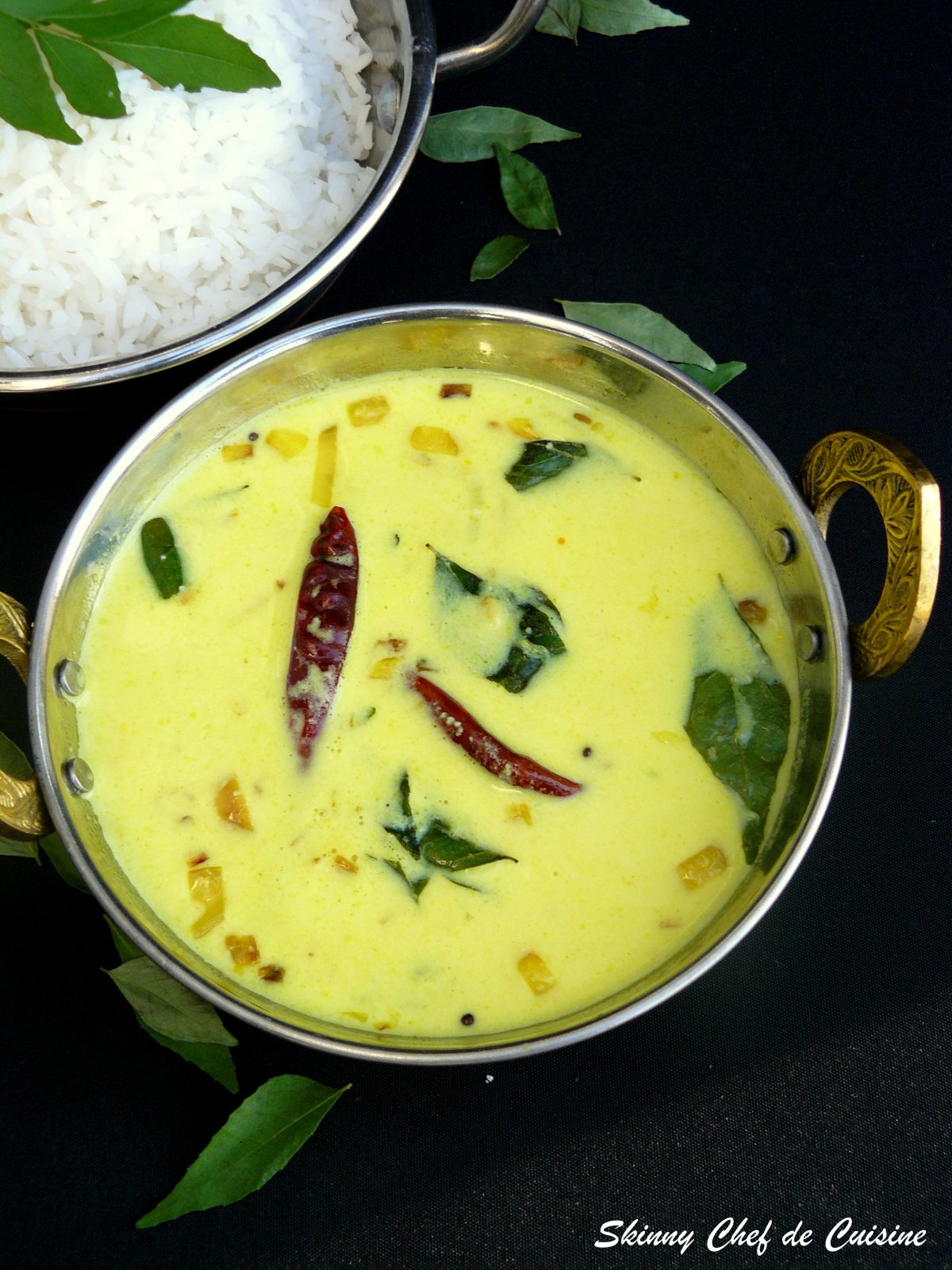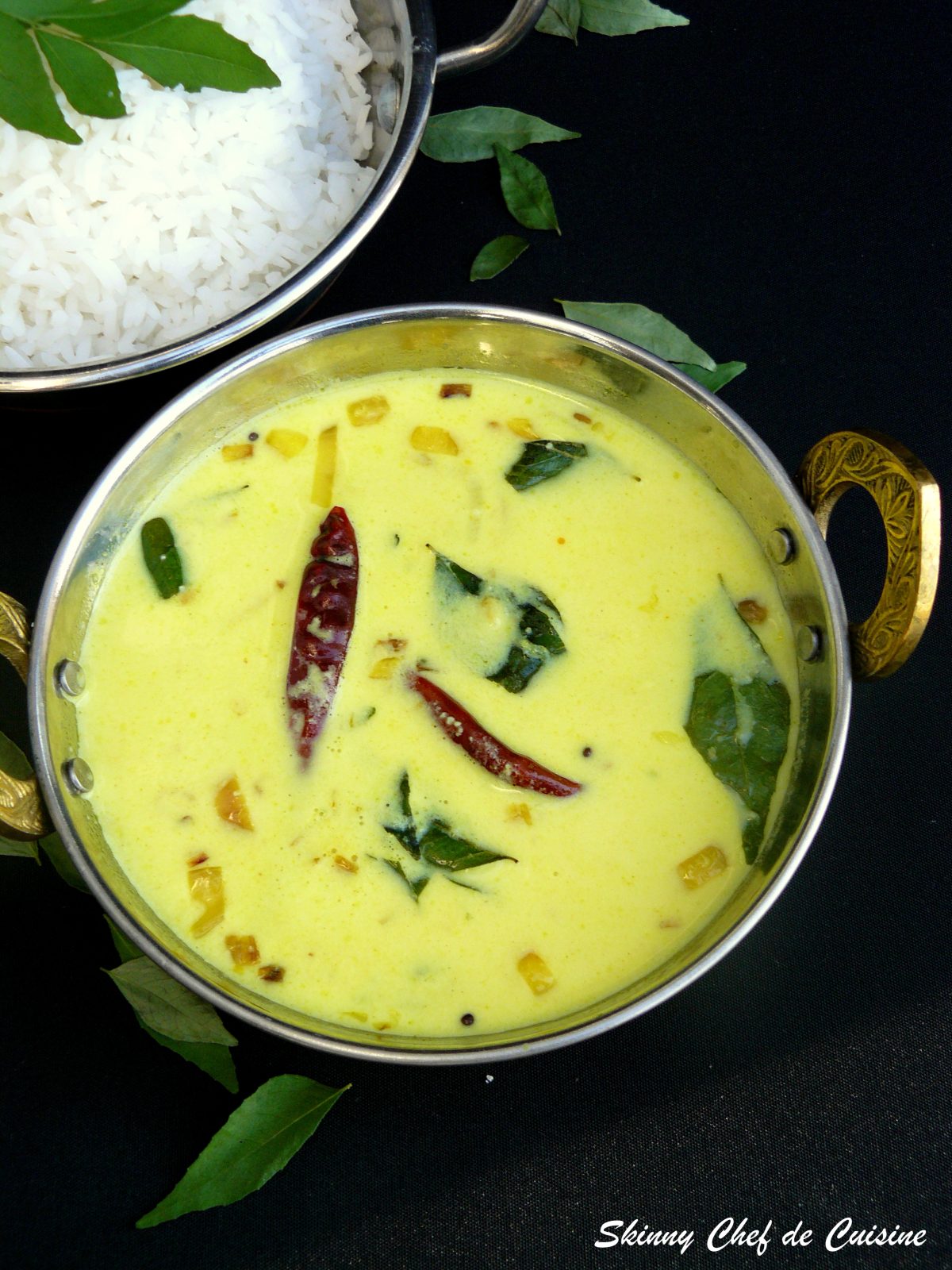 Just like the name suggests, it is a mildly spiced buttermilk curry best taken with steamed rice or rice gruel. A simple, quick, light and extremely healthy preparation…..

I first learnt how to prepare this dish from my dad (he knows to make only 3 dishes which he learnt from my mum purely for survival reasons; all of which he taught me) though it was much refined watching my mum cook it. Every time someone appreciates my cooking skills, he takes the credit saying that he taught me how to cook!!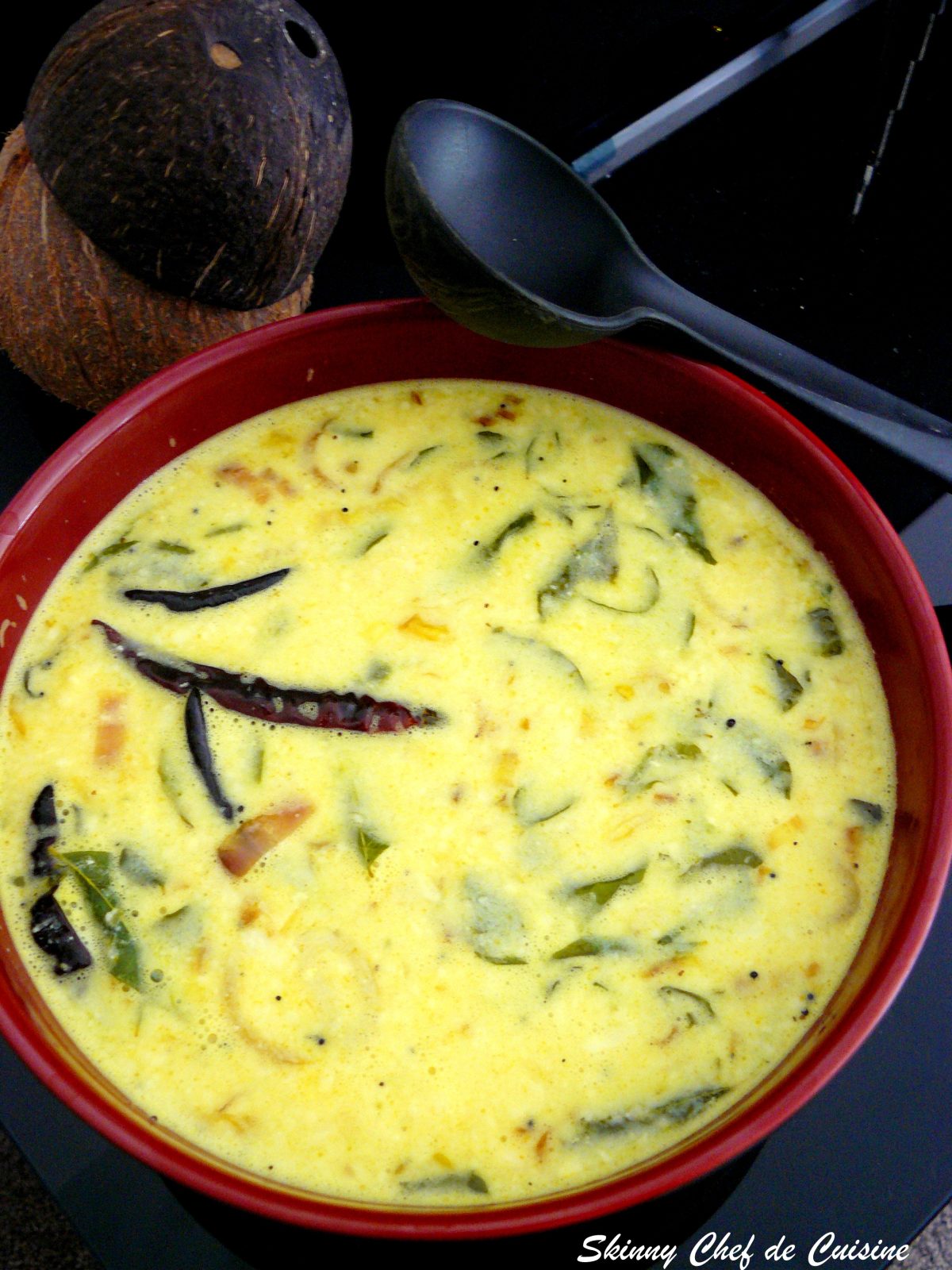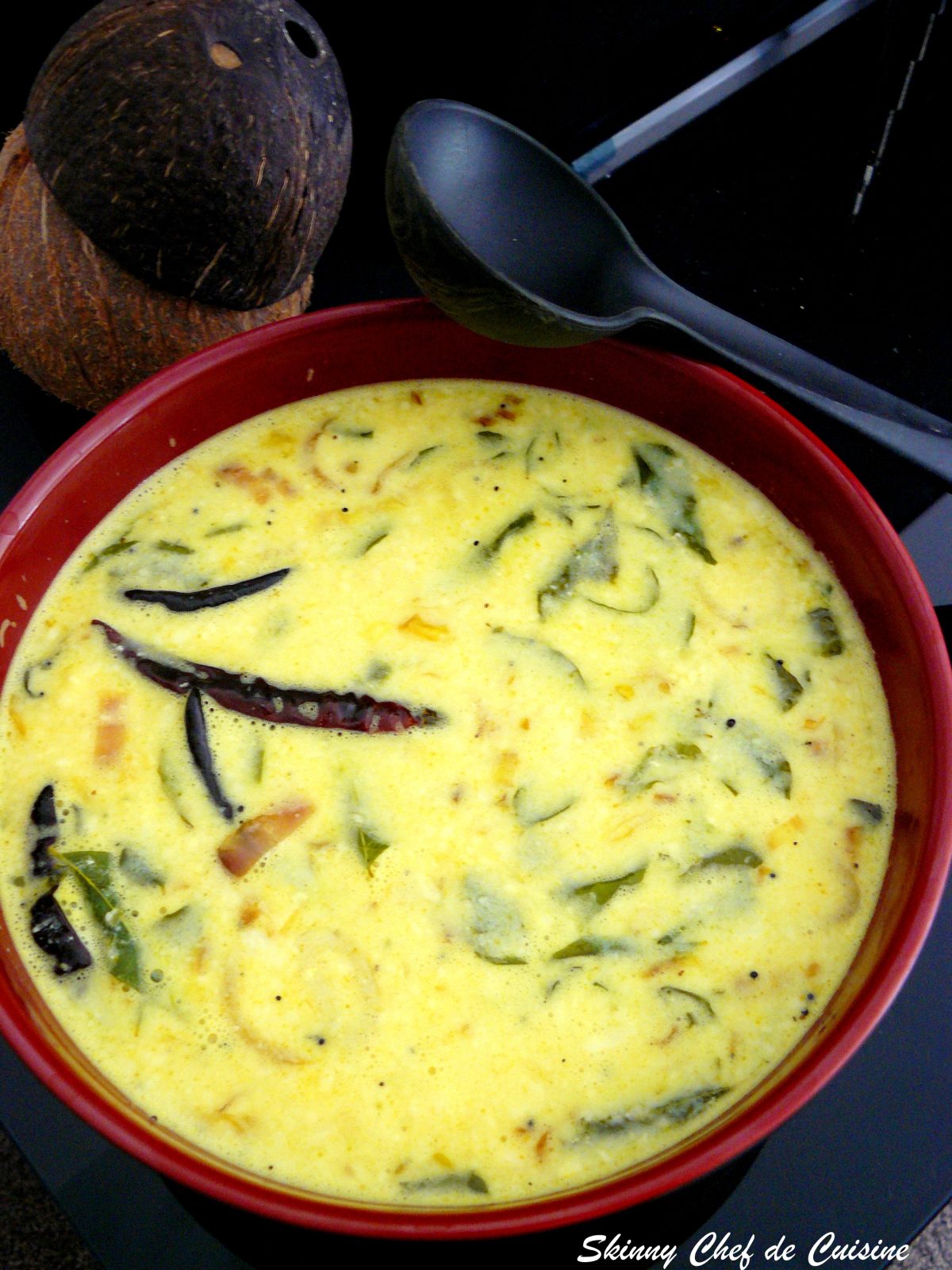 Now there's another reason to make this dish all the more special and memorable. Recently Chef at Large, a Facebook food group posted an opportunity to click and put up the recipe of the first dish that you prepared for your spouse/partner/boyfriend; the selected entries will get a chance to be featured in CALDRON – their online food and wine magazine.

This humble mor kachiyathu was my entry, which was selected among many others to be featured in the Feb issue of the magazine. An extremely proud moment for me – on cloud nine. Yay!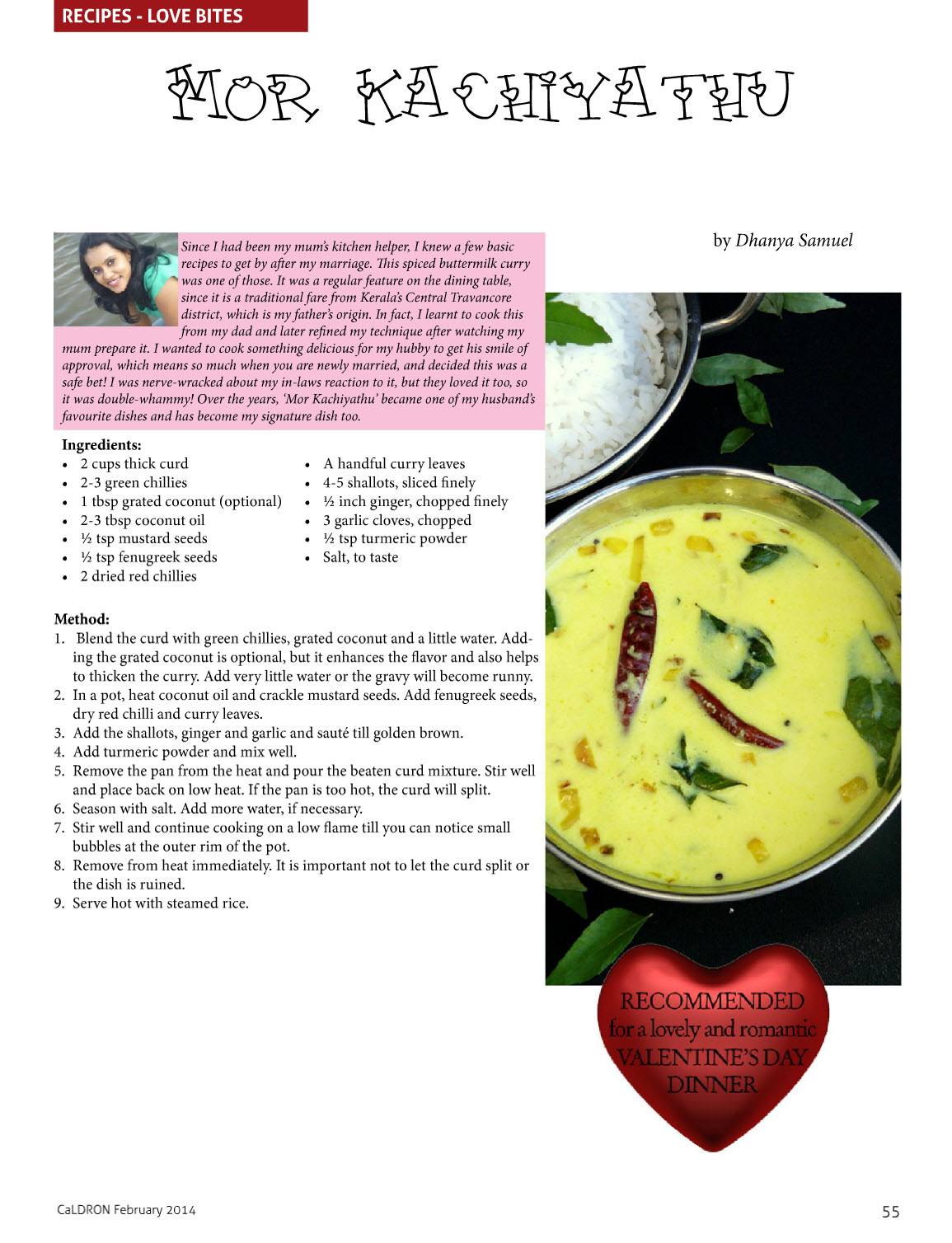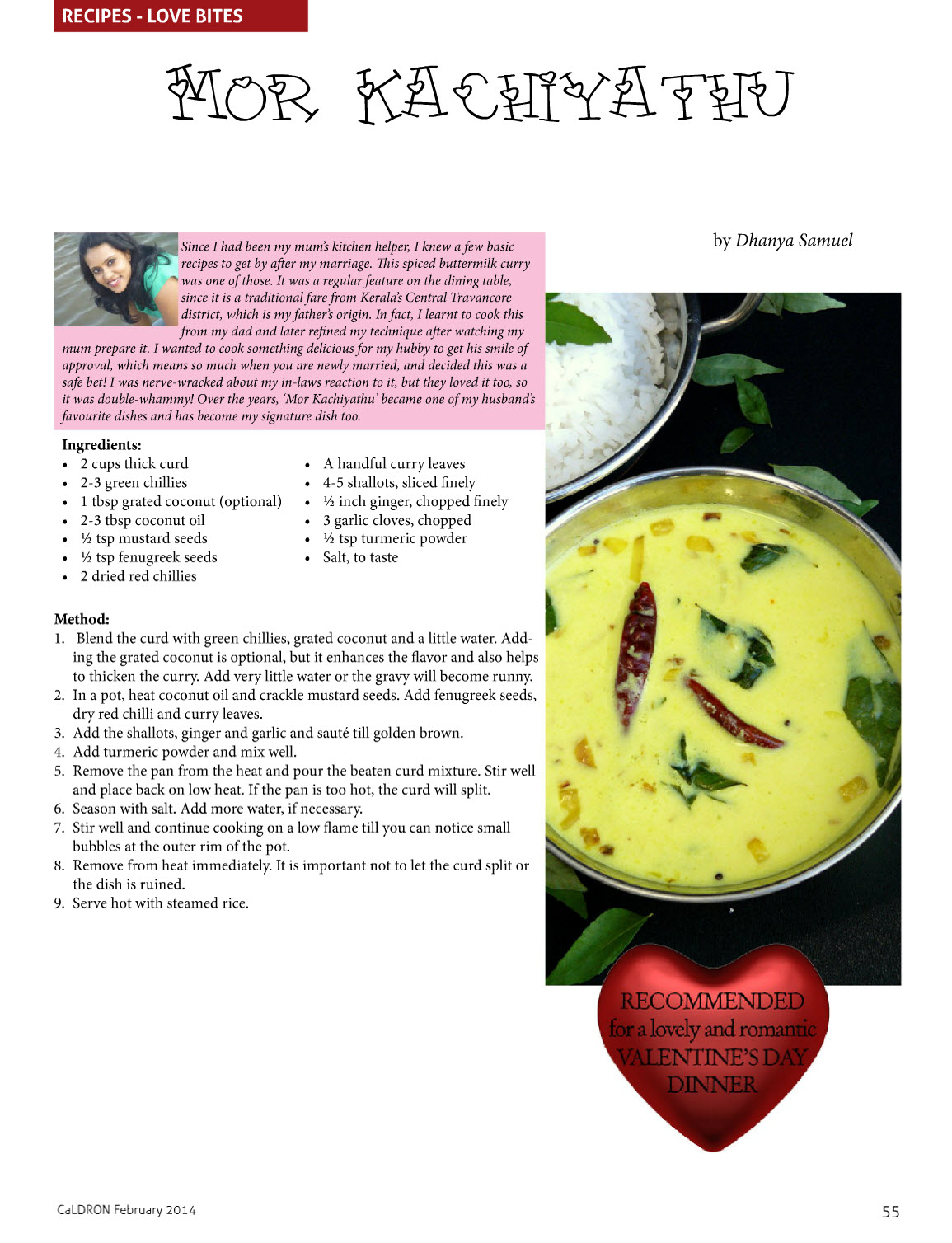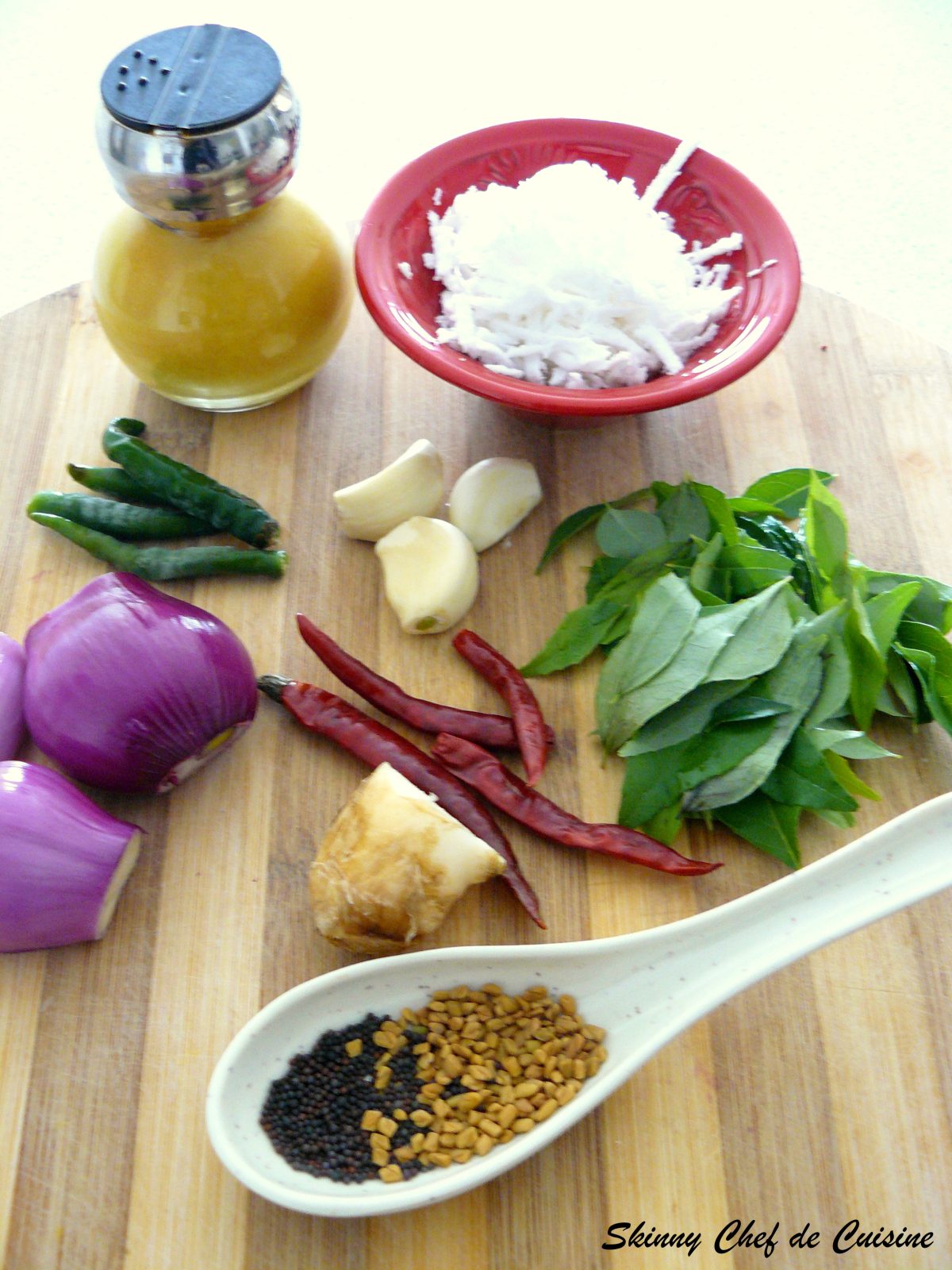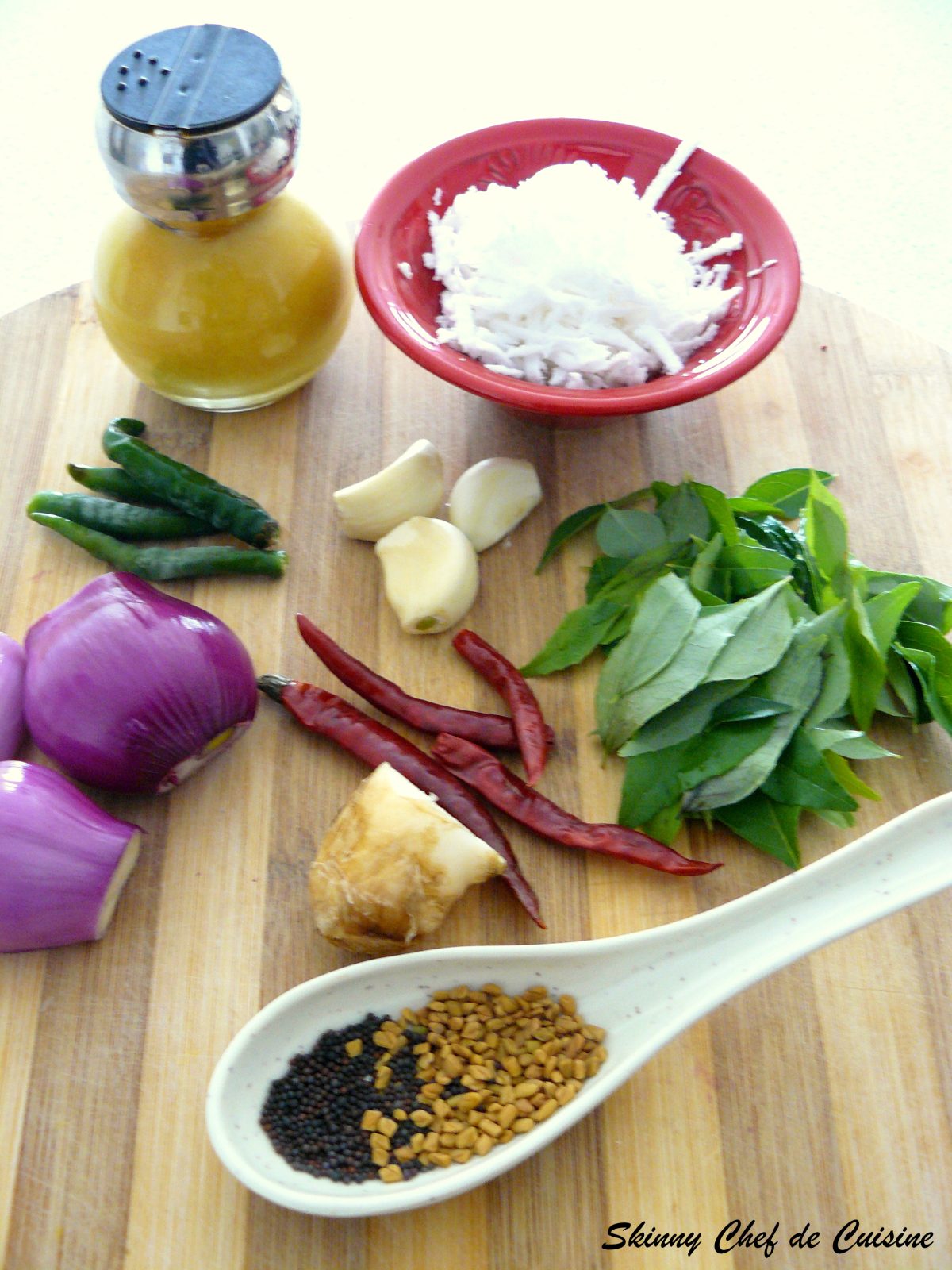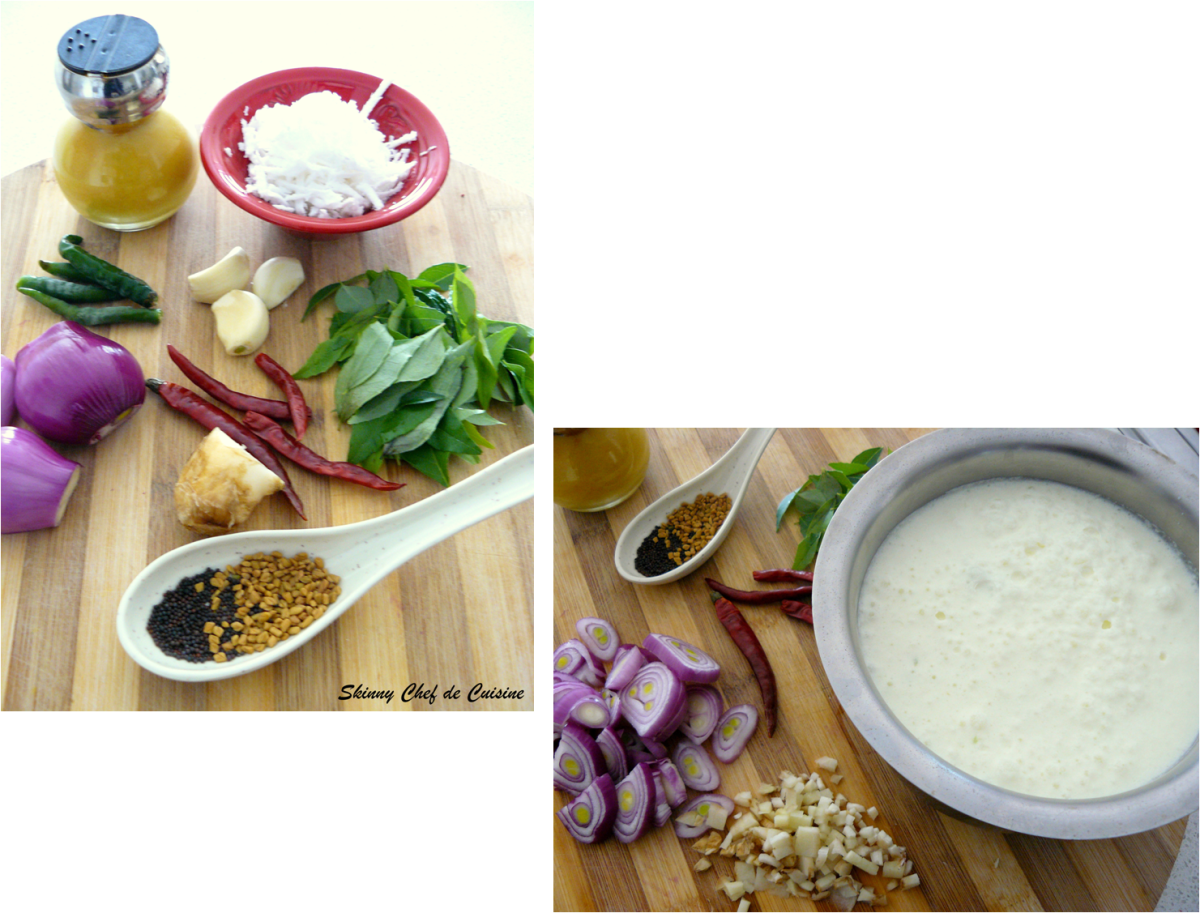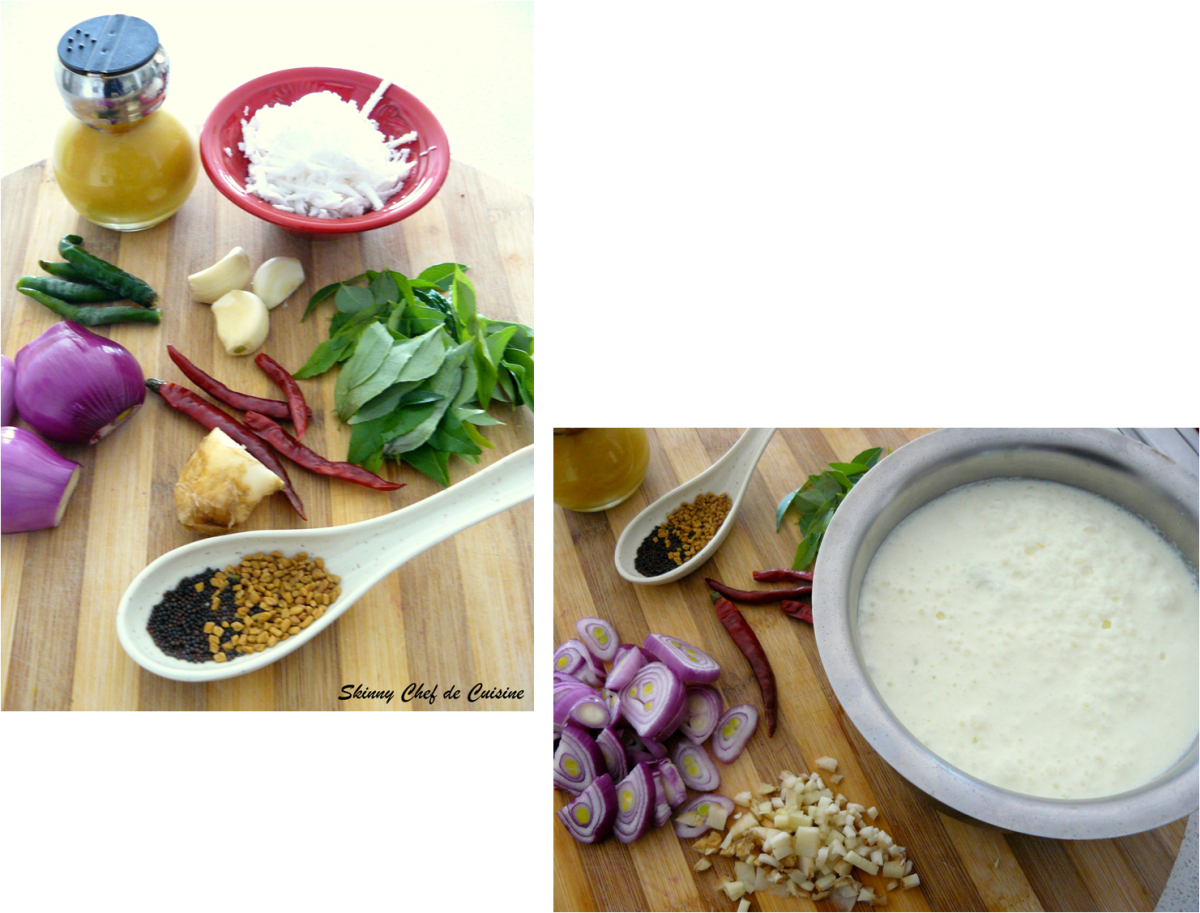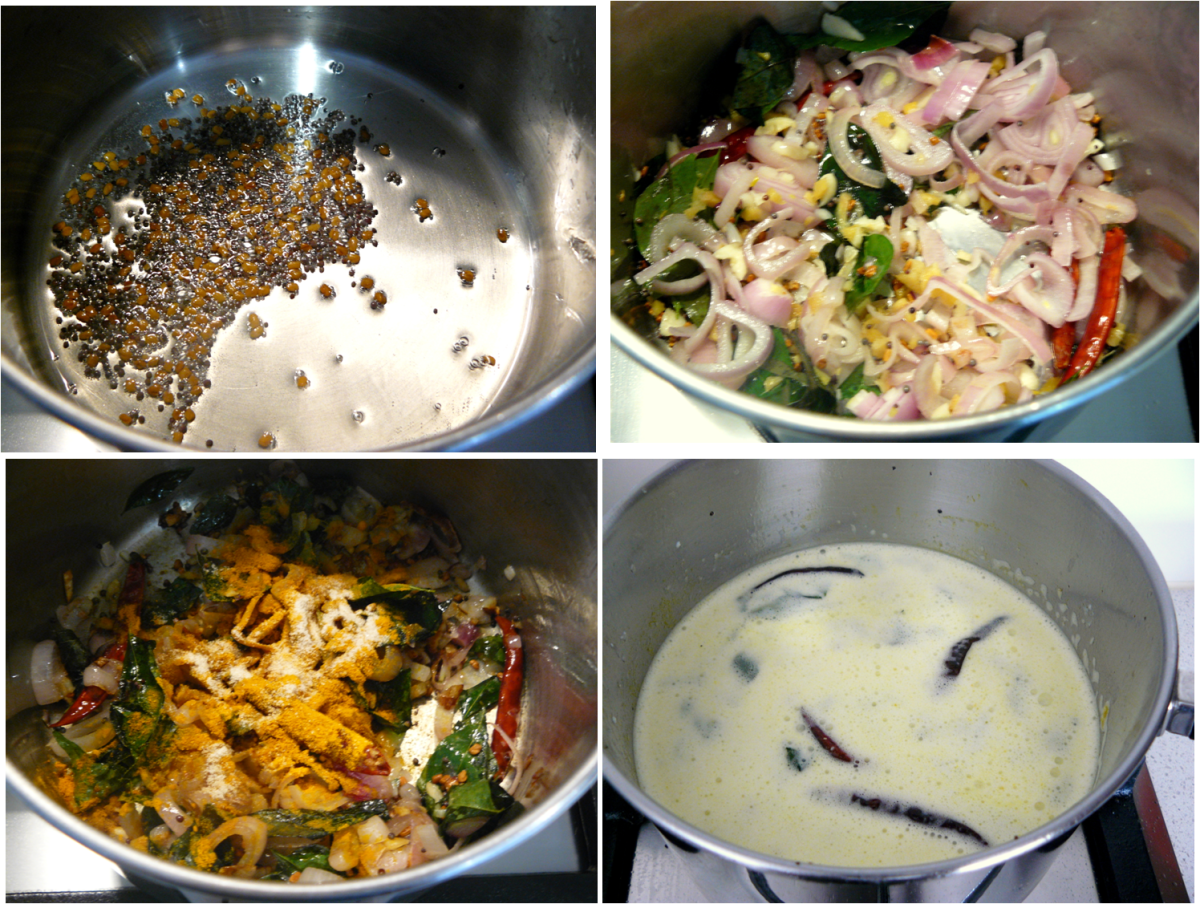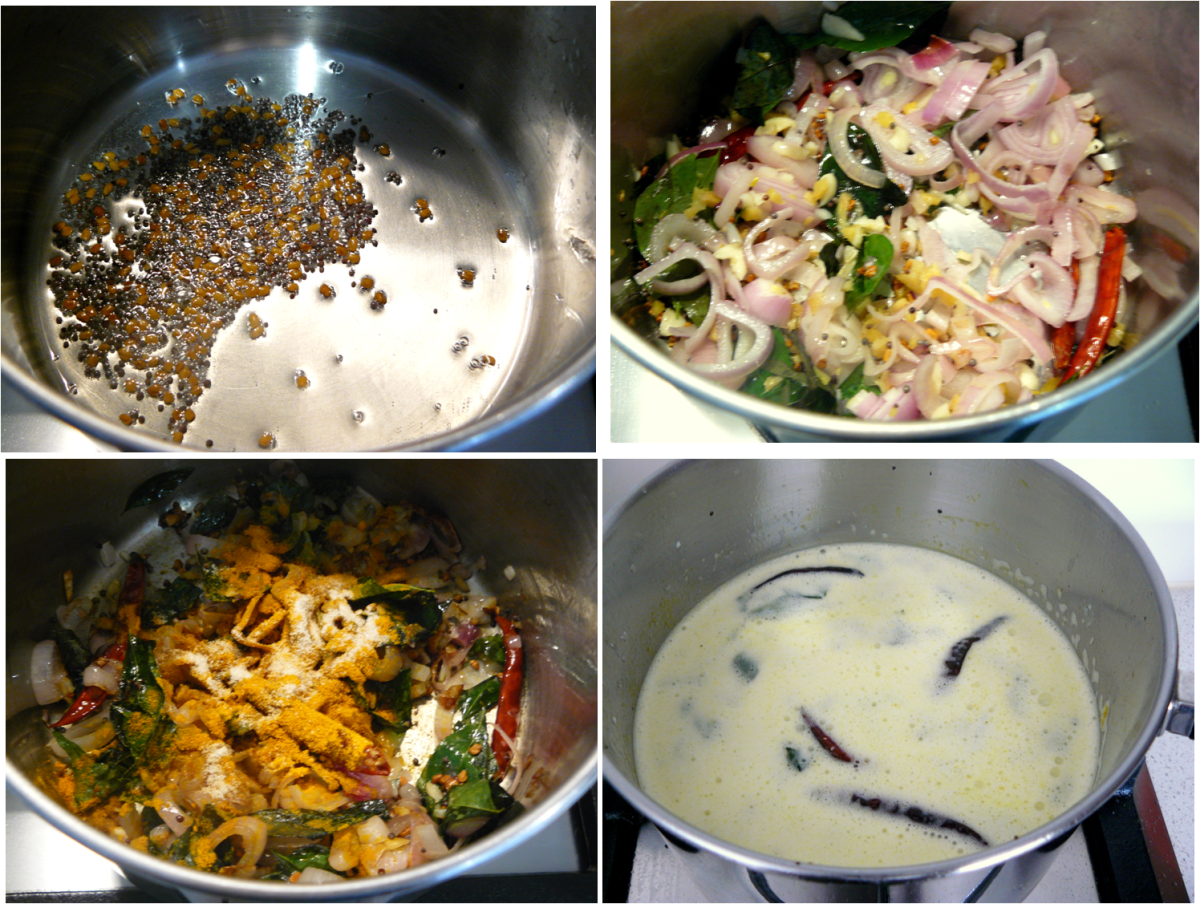 For those who are new to CALDRON, it is a premier online food and wine magazine. At par with many international food magazines, there are plenty of recipes to try out, information about new food joints, restaurants around the country, interviews with celebrated chefs and snippets of food news from around the globe. Kudos CAL – one step towards making India a global food destination!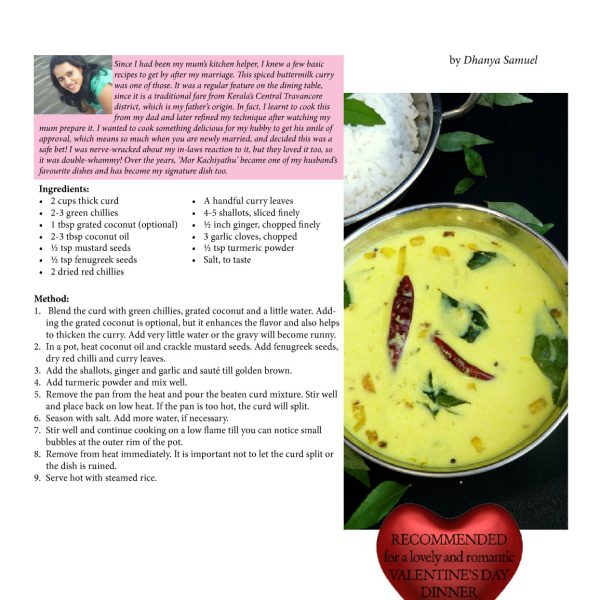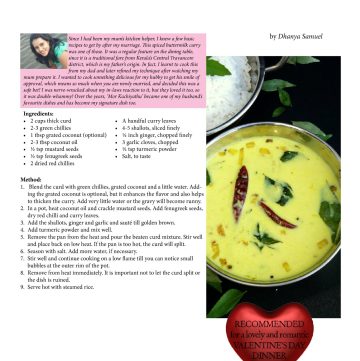 Print Recipe
Mor Kachiyathu
Ingredients
Thick

good quality curd – 2 cups

Shallots – 4-5

sliced finely

Ginger – ½ inch

chopped finely

Garlic – 3 cloves

chopped finely

Curry leaves – a big handful

Mustard seeds – ½ tsp

Dry red chilli – 2

Fenugreek

uluva seeds – ½ tsp

Green chillies – 2-3

Coconut

optional – 1 tbsp, grated

Coconut oil – 2 – 3 tbsp

Salt – to season

Turmeric powder – ½ tsp
Instructions
Blend the curd with green chillies, grated coconut and a little water. (Adding the grated coconut is optional; it enhances the flavor and also helps to thicken the curry). Make sure you only add enough water to loosen up the curd or the gravy will become runny.

In a pot, heat oil and crackle mustard seeds. Then add the fenugreek seeds, dry red chilli and curry leaves.

Add the shallots, ginger and garlic and sauté till golden brown.

Add turmeric powder and mix well.

Remove from heat and pour the beaten curd mixture. Stir well and place back on low heat. (If the pan is too hot, the curd will split).

Season with salt. Add more water if necessary. Stir well and continue cooking on low flame till you can notice small bubbles at the outer rim. Remove from heat immediately. It is important not to let the curd split or the dish is ruined.

Serve hot with steamed rice.