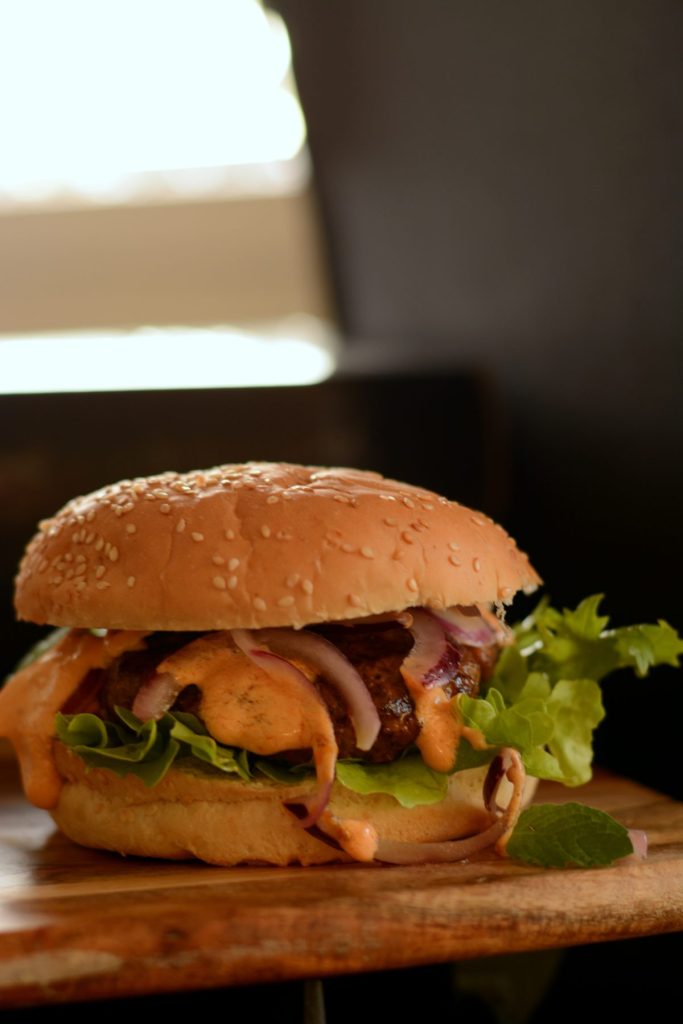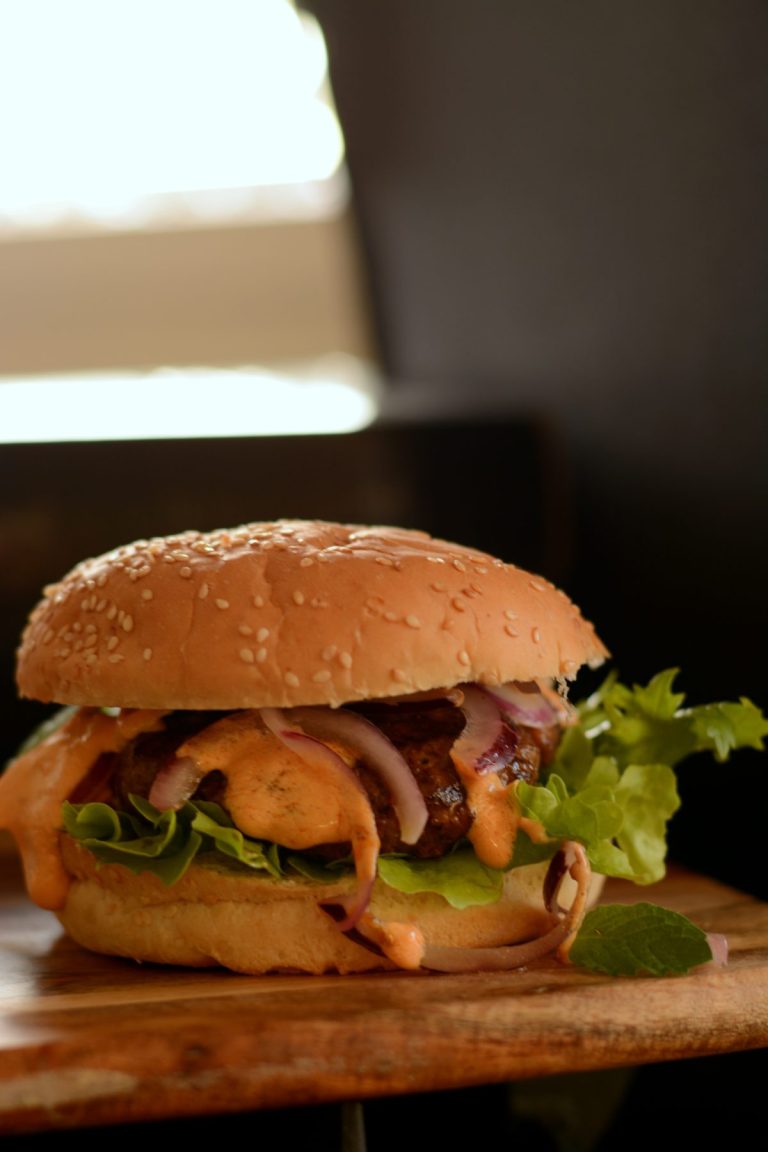 It has been a while since I had a post up; been very busy with the Easter and school holidays – 2 weeks well spent with family and friends. I had also taken up another freelance project which required my total attention and focus. But now I am back – raring to go with a head full of ideas!
Today's dish is a no-brainer; the ultimate comfort food for the young and old alike. And the recipe created by the much loved and respected celebrity chef – Jamie Oliver.
In my list of culinary inspirations, Jamie's name features right on top. He believes in healthy but not boring, hardly on the plate food – but hearty, home cooked, nourished meals. The kind of food our mothers (and sometimes, fathers) fed us; and the reason that we managed to stay sane and healthy one half of our lives. Things took on a bad turn when we started feeding ourselves!
For a good chunk of my life, I relied on frozen instant burger patties grabbed with much gusto and pride from the supermarket freezers (till I started reading what all could have gone into it!). But with this recipe, officially, I am done with that. Jamie, in less than 10 minutes, taught me the secret to amazing burger sandwiches with unlimited possibilities.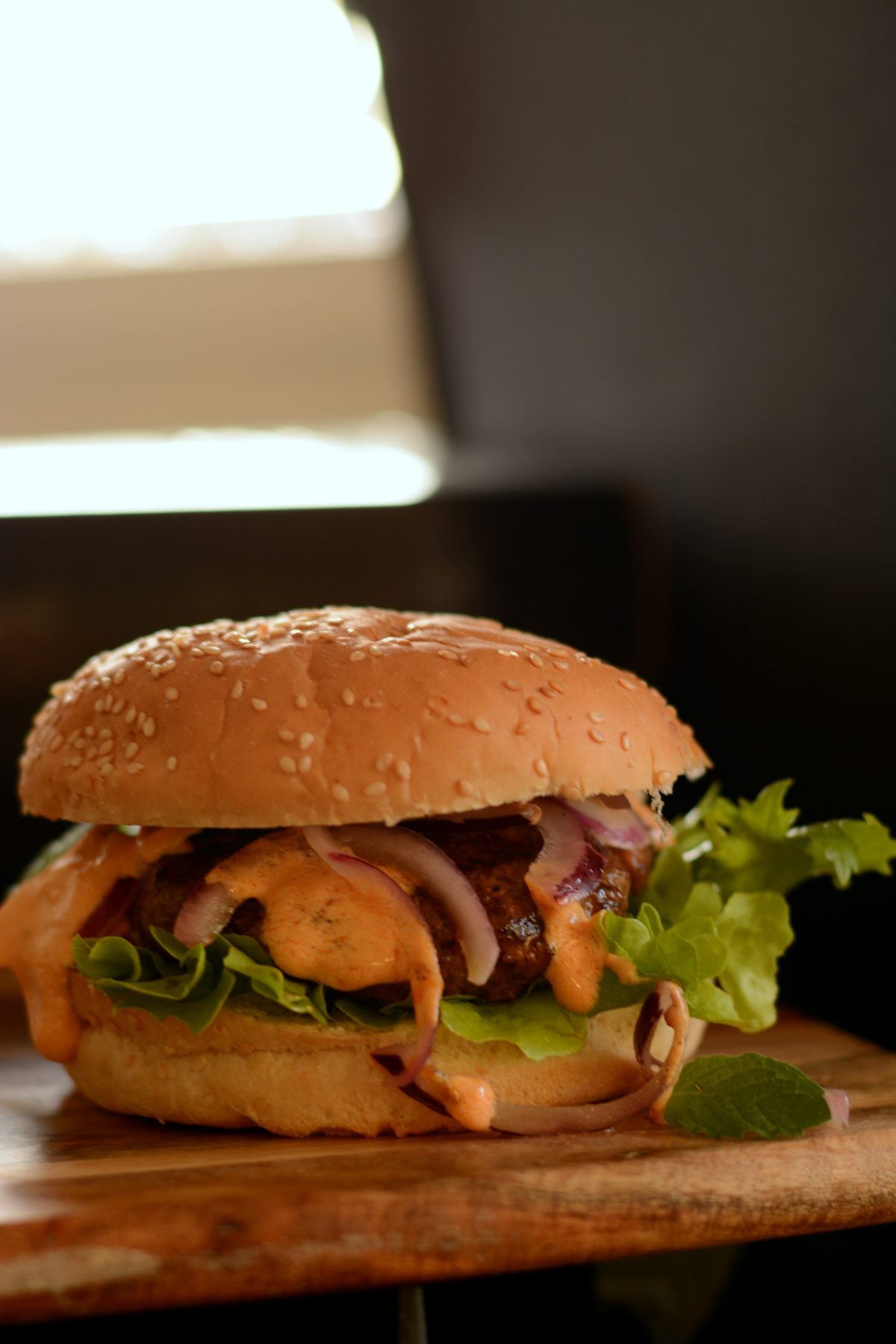 The key aspect of a good burger is the quality of meat. A mistake most people make while attempting homemade burgers is to use readymade store-bought mince. Instead, the best way to get juicy, succulent and healthy burgers is to choose a lean cut of meat at your local butcher and ask him to mince it for you. This ensures that there is no unwanted fat or sinew which detracts from the flavour of the meat, makes it chewy and loaded with calories.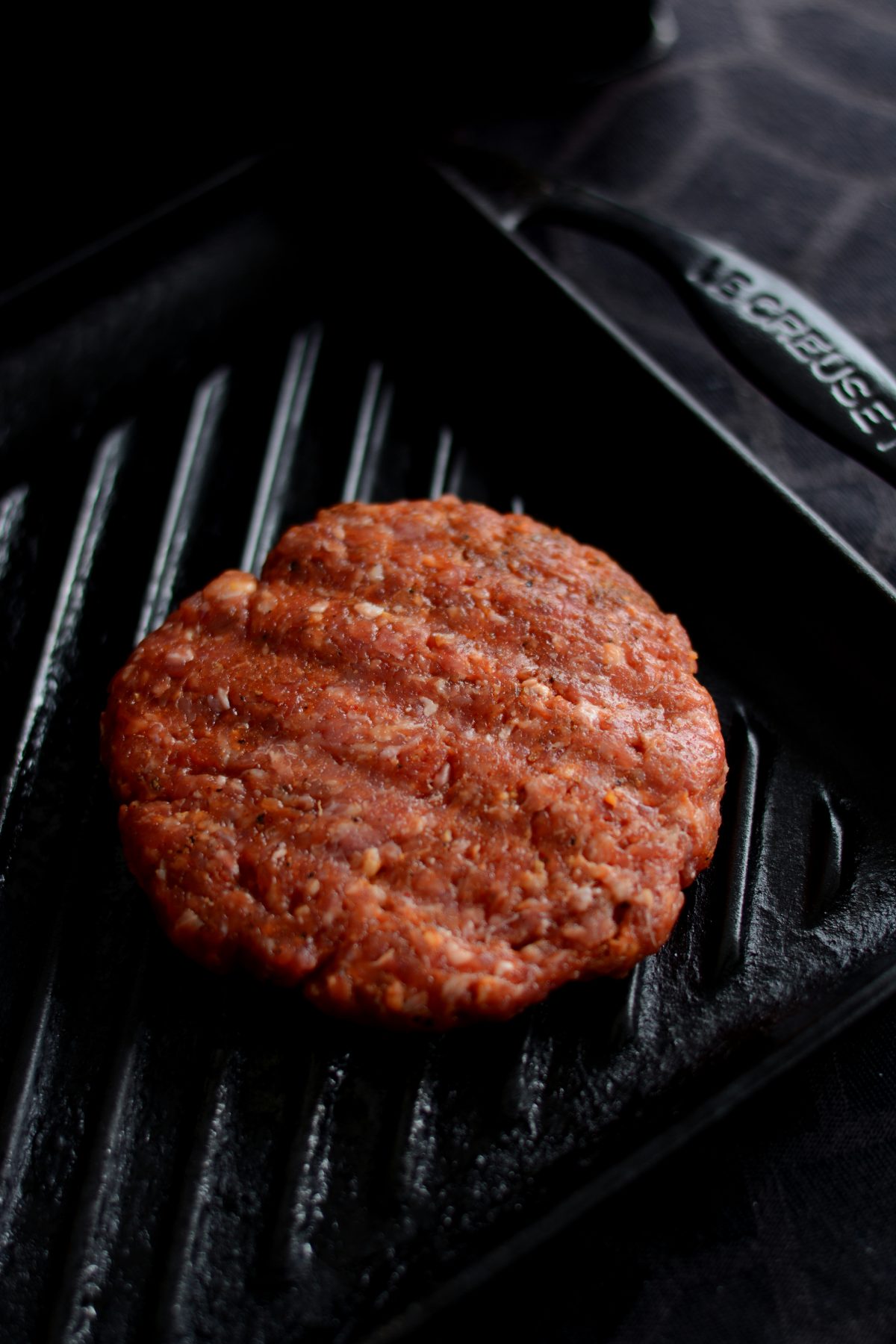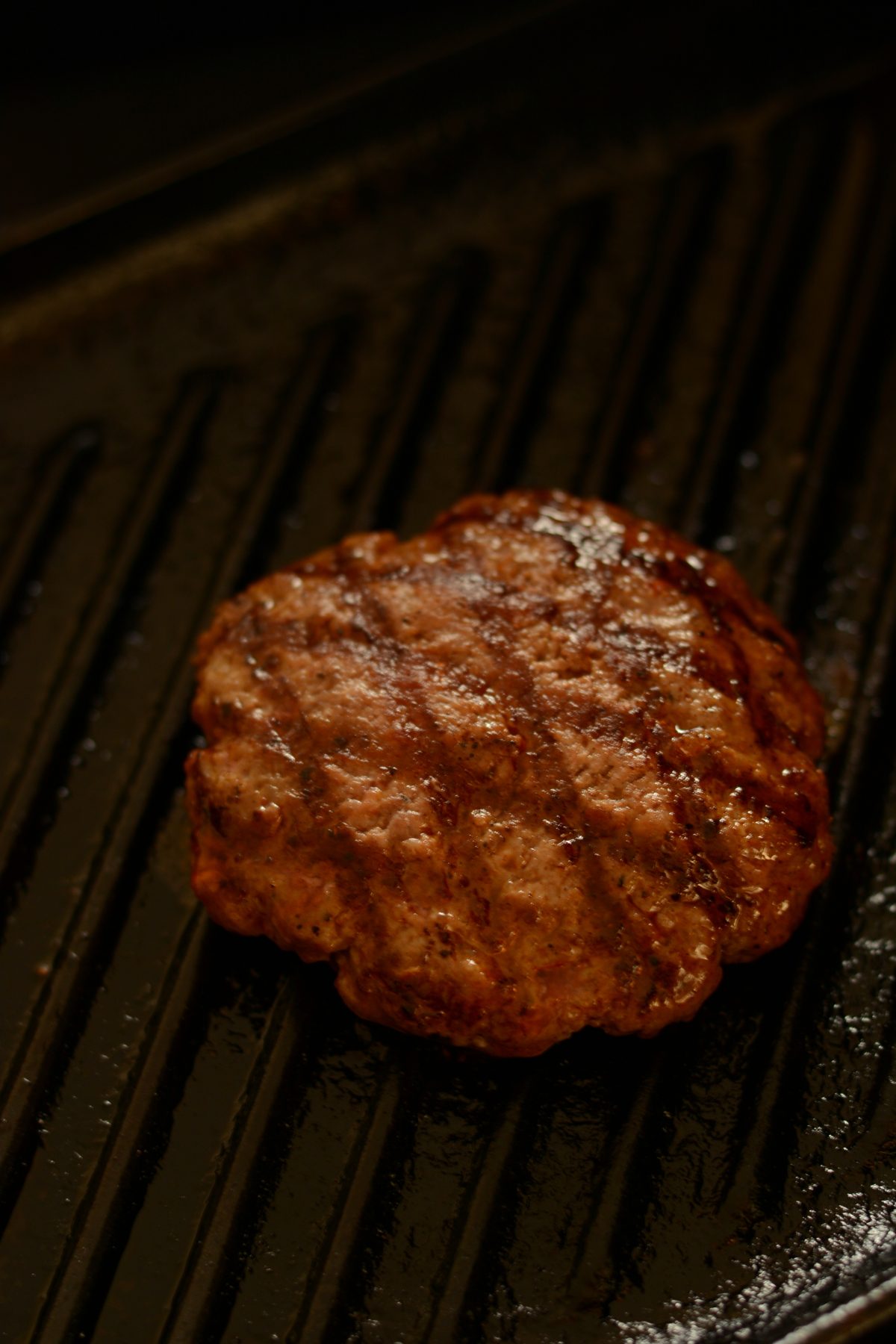 Another tip I picked up is to keep the flavours of the burger simple but layer on more flavours with the sauce used. Here, it is the harissa flavoured yoghurt sauce which makes it very flavourful, very Moroccan. A simple Moroccan spice mix was used to add a dash of heat to the patties. And to freshen up the whole sandwich and lend it the ultimate Meditteranean feel, fresh Romaine lettuce shreds and lemon soaked mint leaves. Heaven on earth!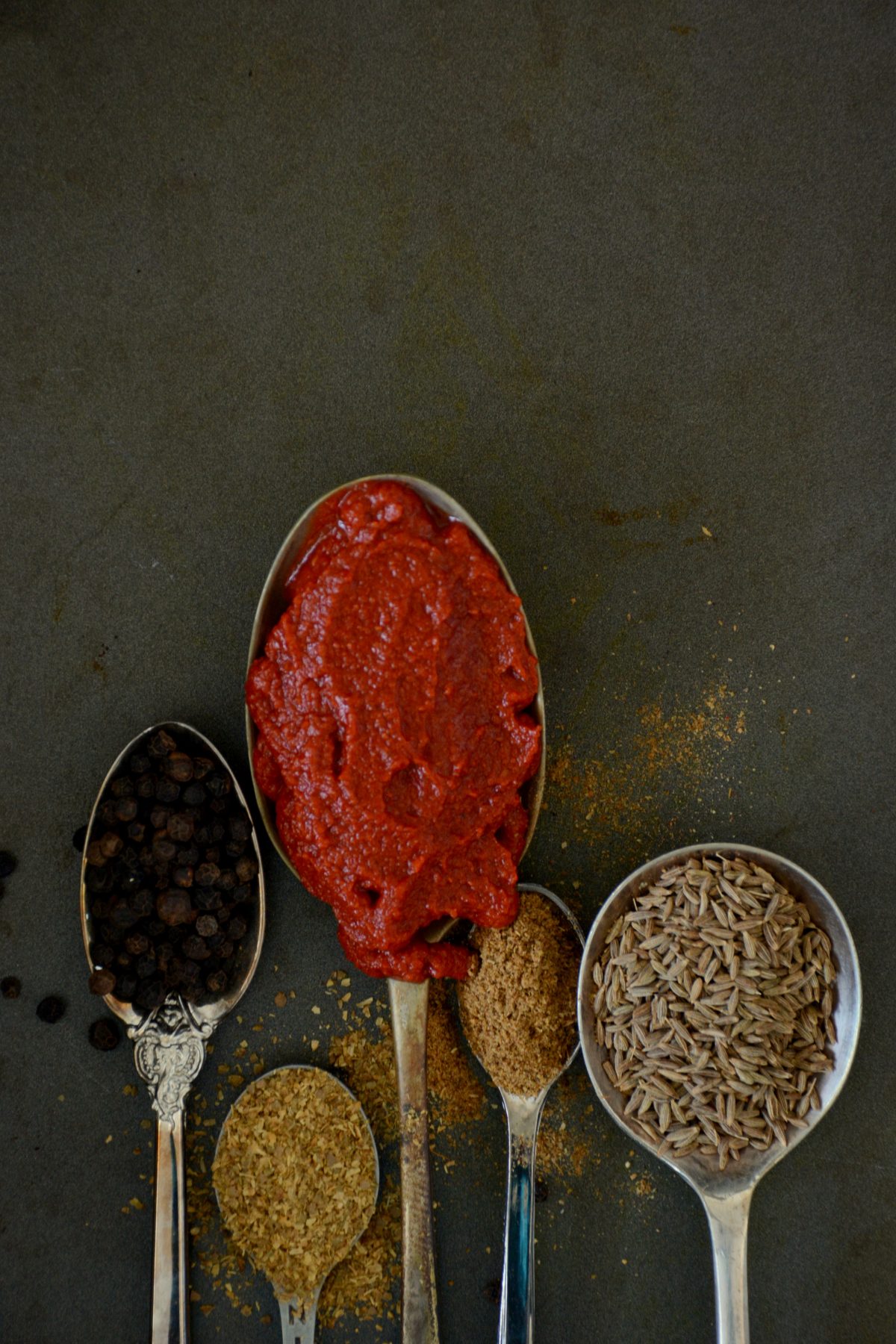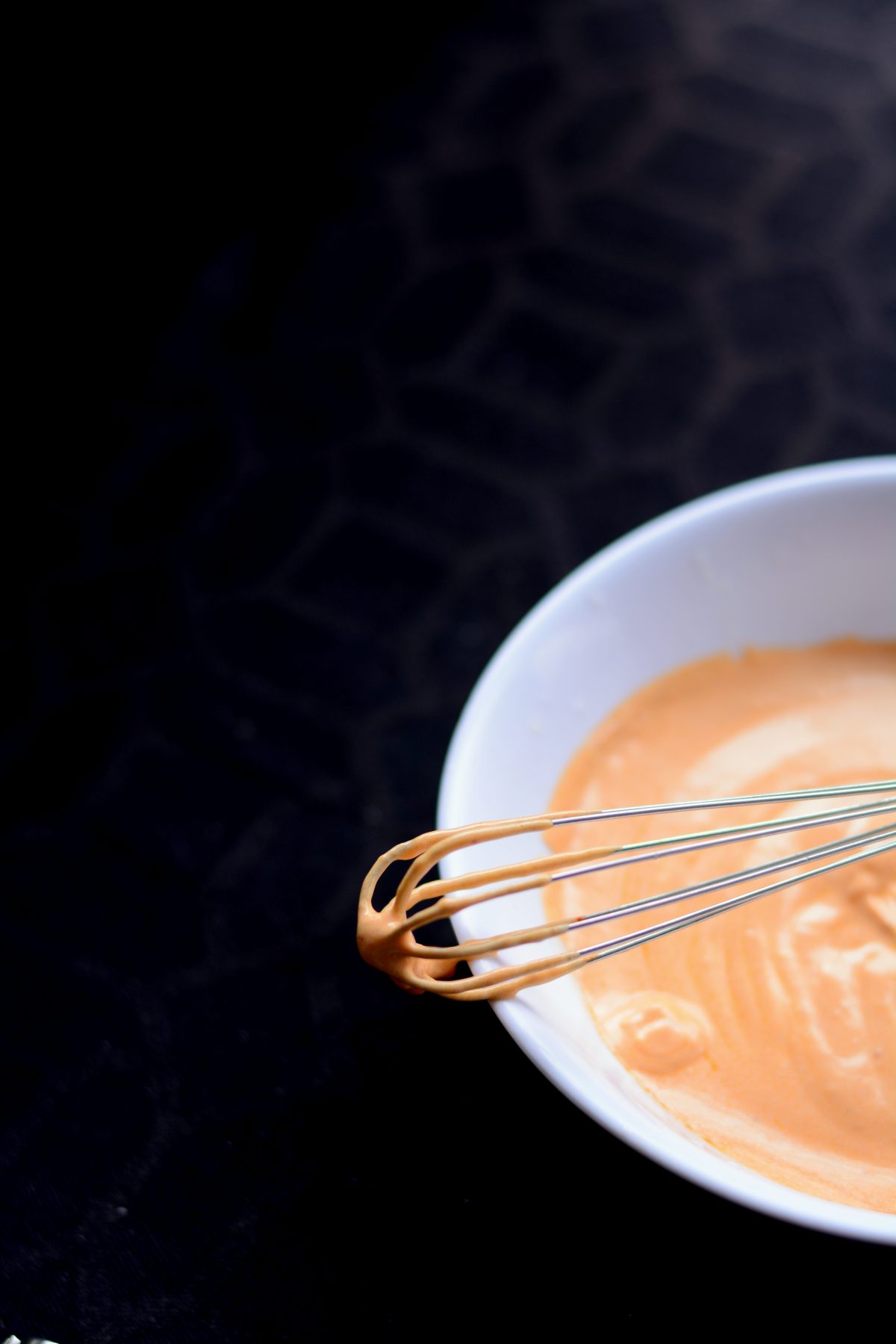 Ingredients:

Moroccan spice mix:

1. Freshly milled black pepper – 1 tbsp
2. Coriander powder – ½ tsp
3. Roasted cumin powder – ½ tsp
4. Harissa paste – 1 tbsp
5. Garam masala – 1 tsp
For the burger patties:

Makes 5-6
6. Lean lamb mince – 1 kg
7. Salt – to season
8. Moroccan spice mix
Harissa flavoured yoghurt sauce:
9. Thick plain yoghurt – 1 cup
10. Harissa paste – 2 tsp
11. Lemon juice – 1 tsp
12. Olive oil – 1 tbsp
13. Salt – to season
To assemble:

14. Burger buns
15. Lemon soaked mint leaves
16. Romaine lettuce – shredded
17. Red onion – sliced finely

Method:
To make the lamb patties:

1. In a bowl, mix the lamb mince with the moroccan spice mix, season with salt and shape into thick patties.
2. Grill the burgers on both sides till done.
To make harissa flavoured yoghurt sauce:
3. Mix all the ingredients till smooth and without lumps.
To assemble:
4. Lightly toast both sides of the bun, place shredded lettuce, red onion, add the burger patty and drizzle generously with the yoghurt sauce. Add 2-3 lemon soaked mint leaves to finish.
Eat and enjoy!