How fast time flies! It seems just yesterday I introduced the guest blogger for April and it is already a month since.
My guest blogger for the month of May is the very enterprising and savvy Sonal Gupta who blogs at Simply Vegetarian 777. Sonal's blog is an awesome place to source and read about delicious vegetarian dishes from around the globe. I met Sonal on Chef at Large, a Facebook group to indulge in some serious food conversations.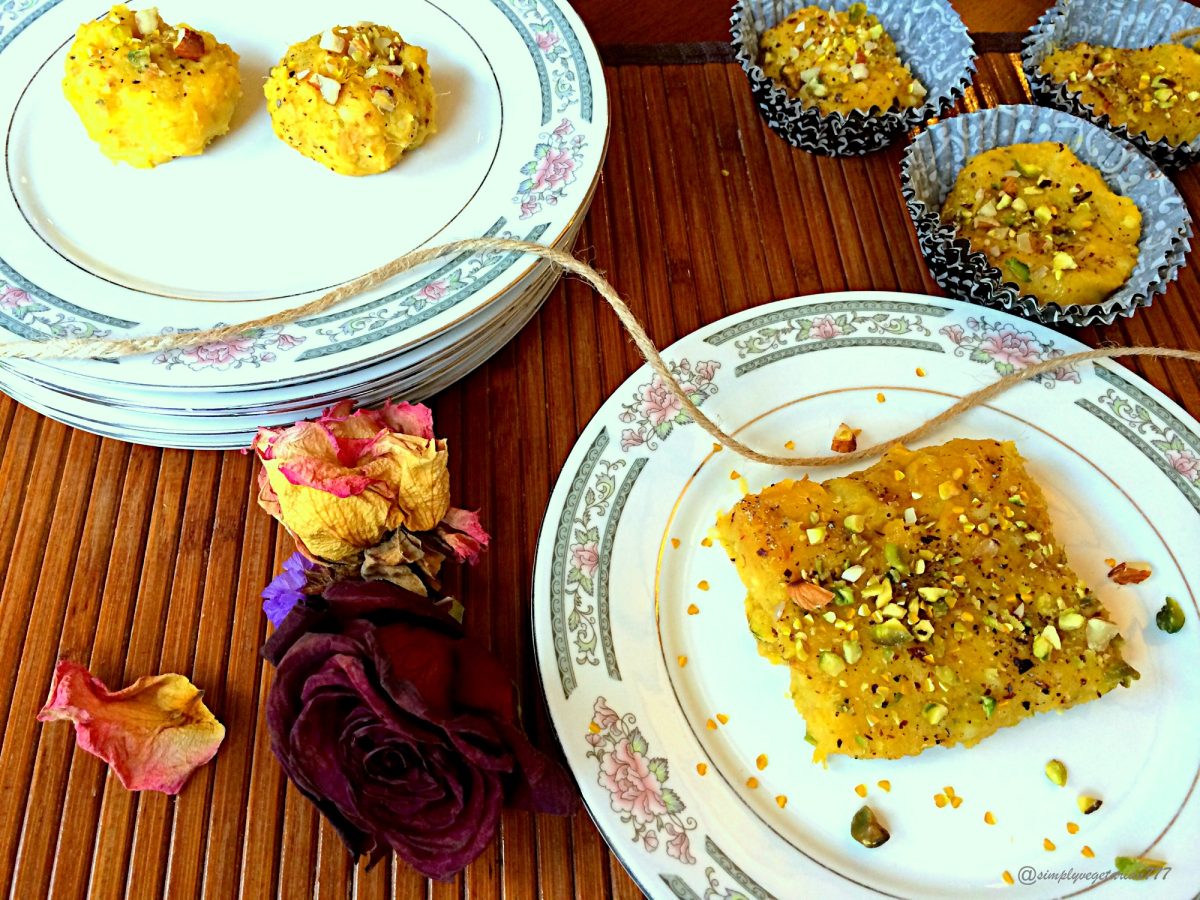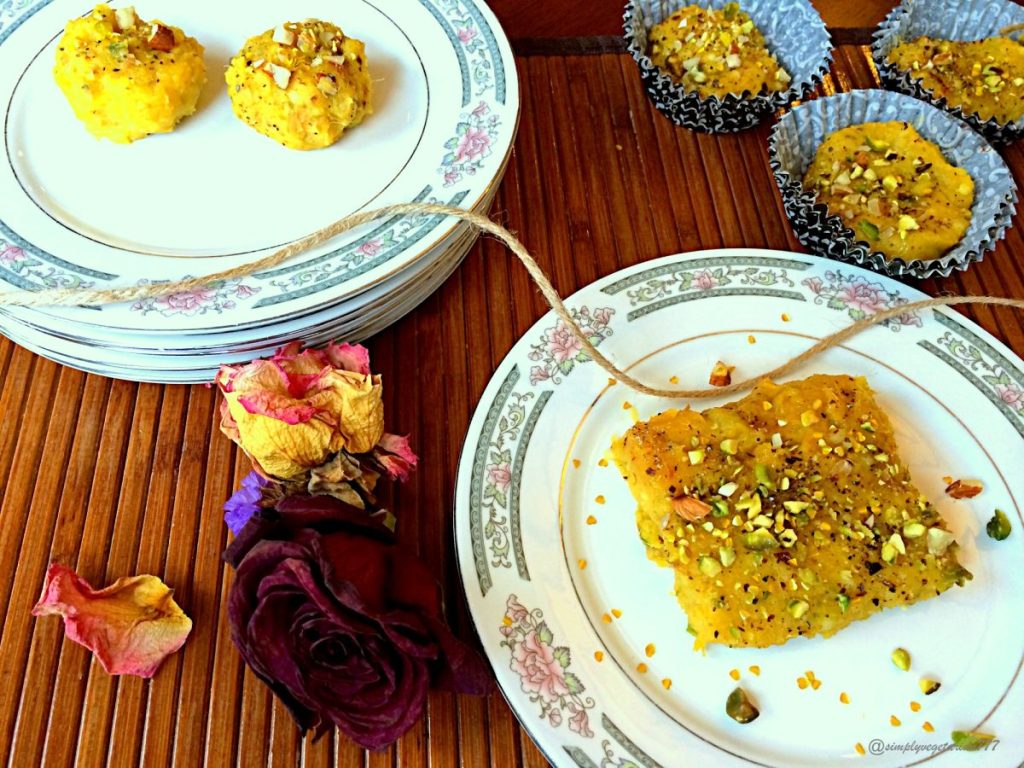 Sonal is an extremely creative lady, the streaks of which can be found in her writing as well as her recipes. As always, I requested for a dessert/sweet recipe and she has done total justice to my request.

As summer sets in for the rest of the world, it is time to celebrate and enjoy the 'king of fruits' – mango. And Sonal's 'mango fudge' celebrates this luscious, succulent fruit in all its glory.
In Sonal's words;

Mango Fudge! Does that sound enticing?

I would be honest that I wanted it or be more like a brownie consistency which can be cut in neat shape and lines but for some reason, it set to a fudge consistency and glad I am that it did! It was easier to just scoop and set in muffin paper liners or eat as is, topped with lots of chopped pistachio and almond and sprinkled with cardamom. The whole house smelled divine…..

Well it tasted magical and rich! My youngest who is 3 said, "Mom, make this for my birthday instead of cake. I am sure my friends will like it". No kidding! I was floored and knew that I did something right with this dessert.
So much so for my mumbling and jabbering! Now we roll down to the actual recipe;

Kitchen Equipments Used : Thick Bottom Pan, Spatula

Equipments for Setting the Fudge: Butter paper, a plate with at least 1 inch depth or any shape small cake tin, or Kalakand/Chamcham moulds or even Cup cake paper liner.