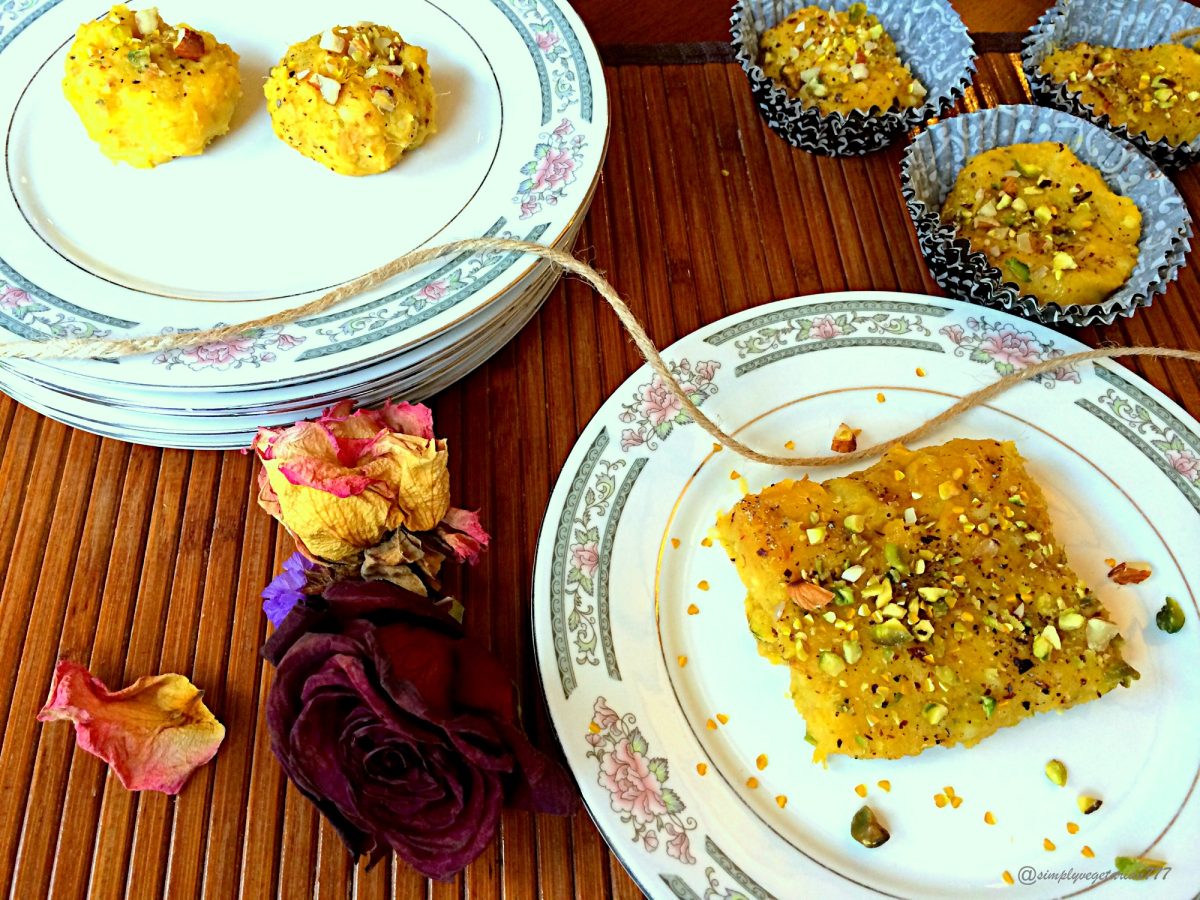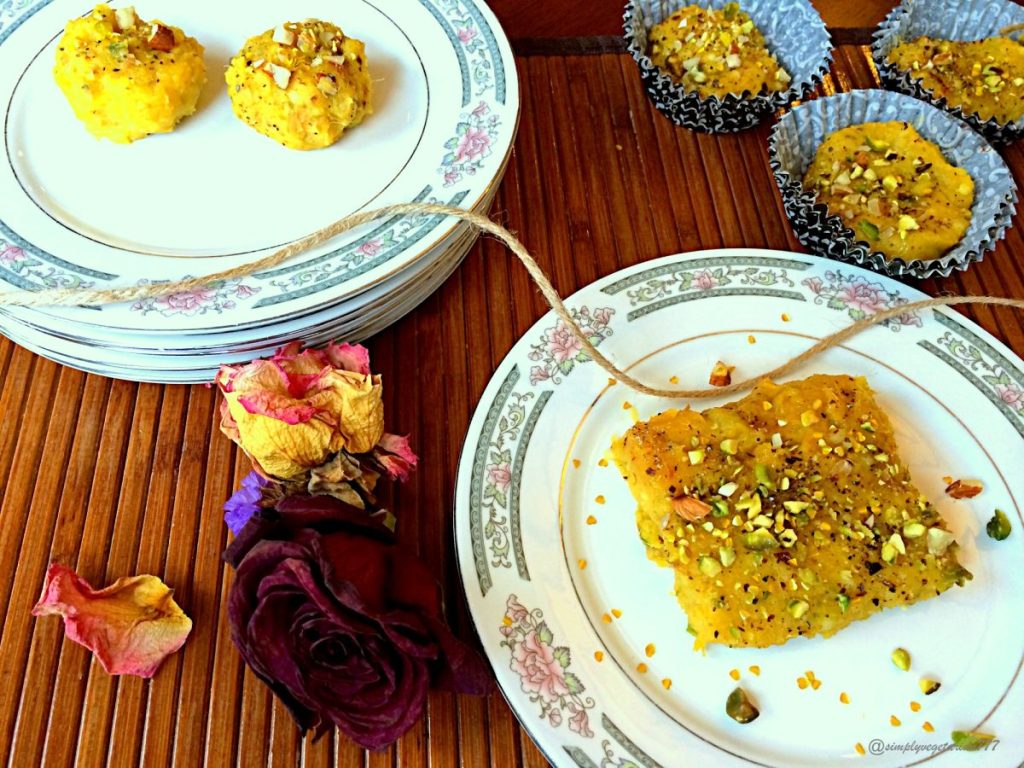 How fast time flies! It seems just yesterday I introduced the guest blogger for April and it is already a month since.
My guest blogger for the month of May is the very enterprising and savvy Sonal Gupta who blogs at Simply Vegetarian 777. Sonal's blog is an awesome place to source and read about delicious vegetarian dishes from around the globe. I met Sonal on Chef at Large, a Facebook group to indulge in some serious food conversations.

Sonal is an extremely creative lady, the streaks of which can be found in her writing as well as her recipes. As always, I requested for a dessert/sweet recipe and she has done total justice to my request.

As summer sets in for the rest of the world, it is time to celebrate and enjoy the 'king of fruits' – mango. And Sonal's 'mango fudge' celebrates this luscious, succulent fruit in all its glory.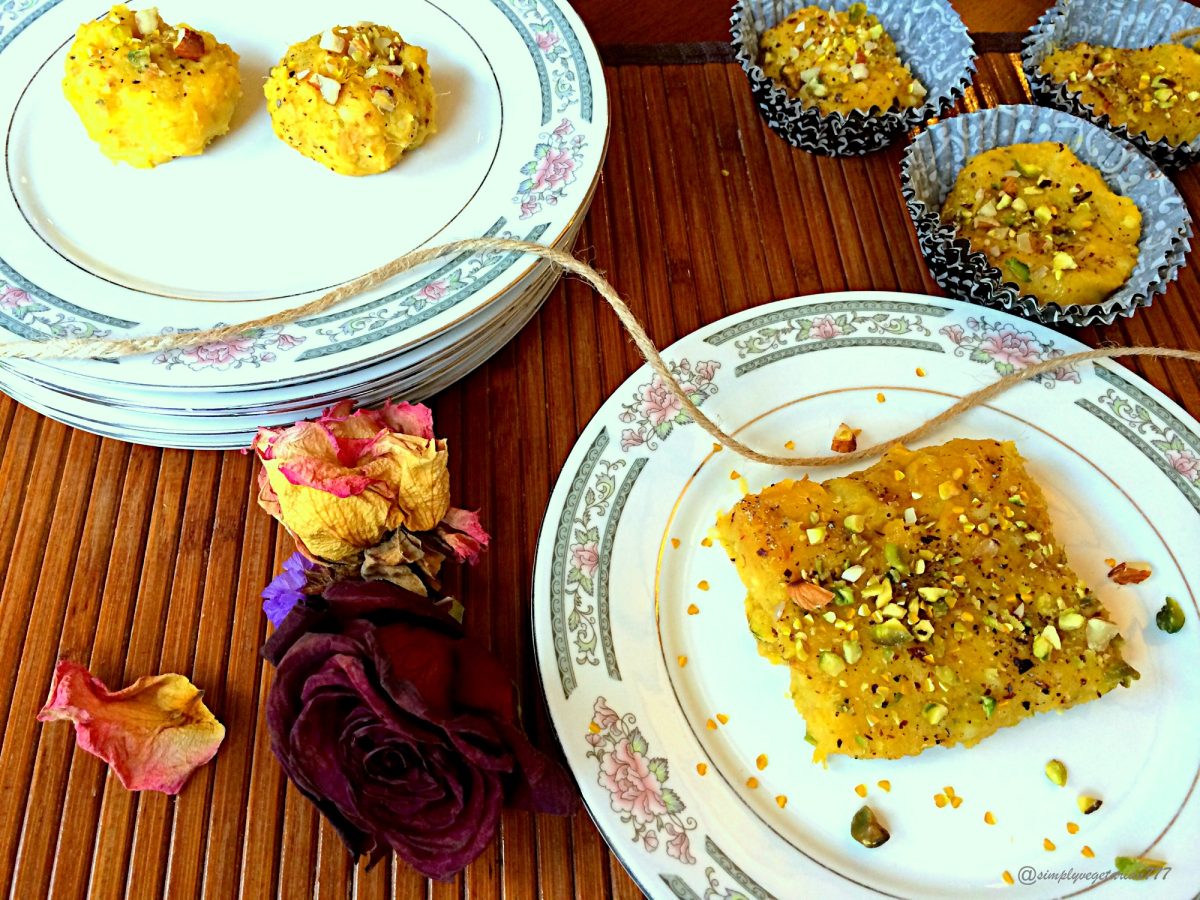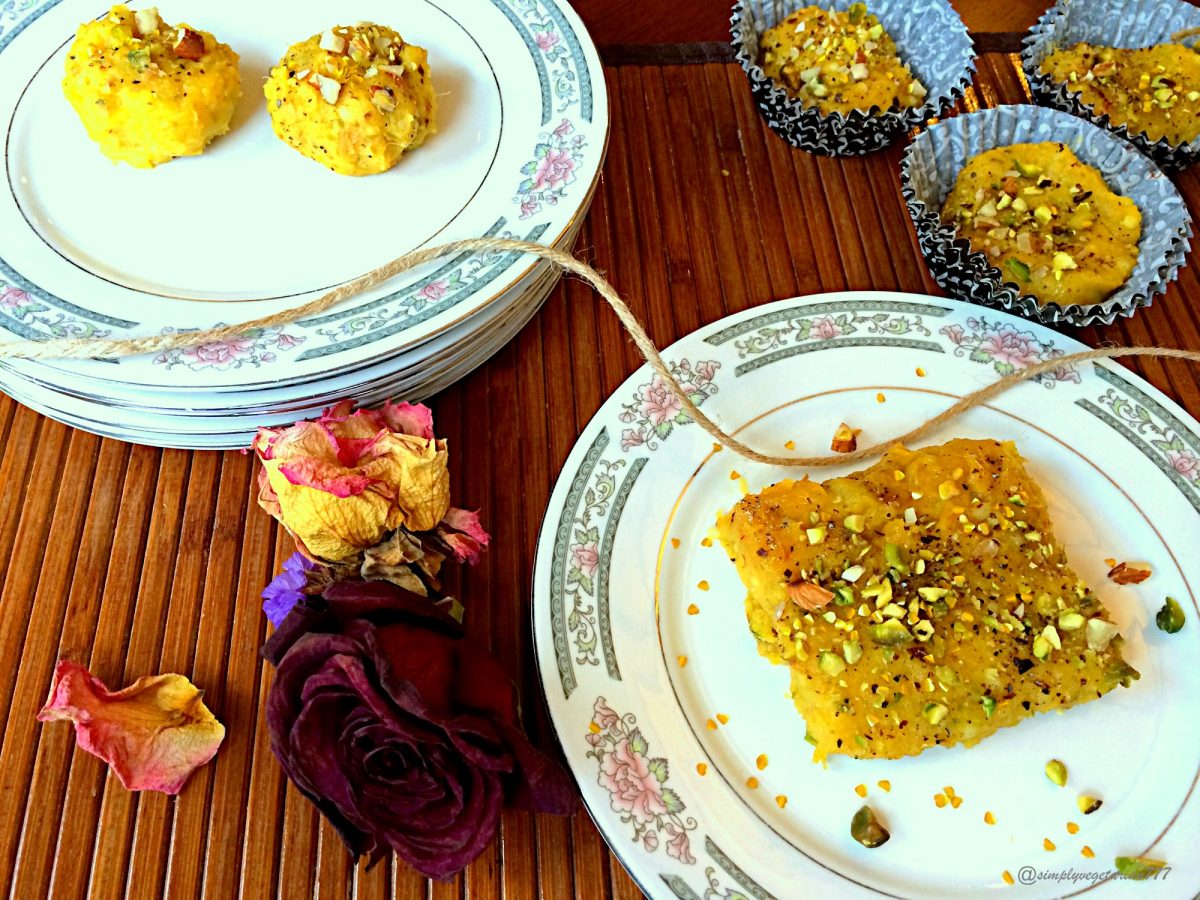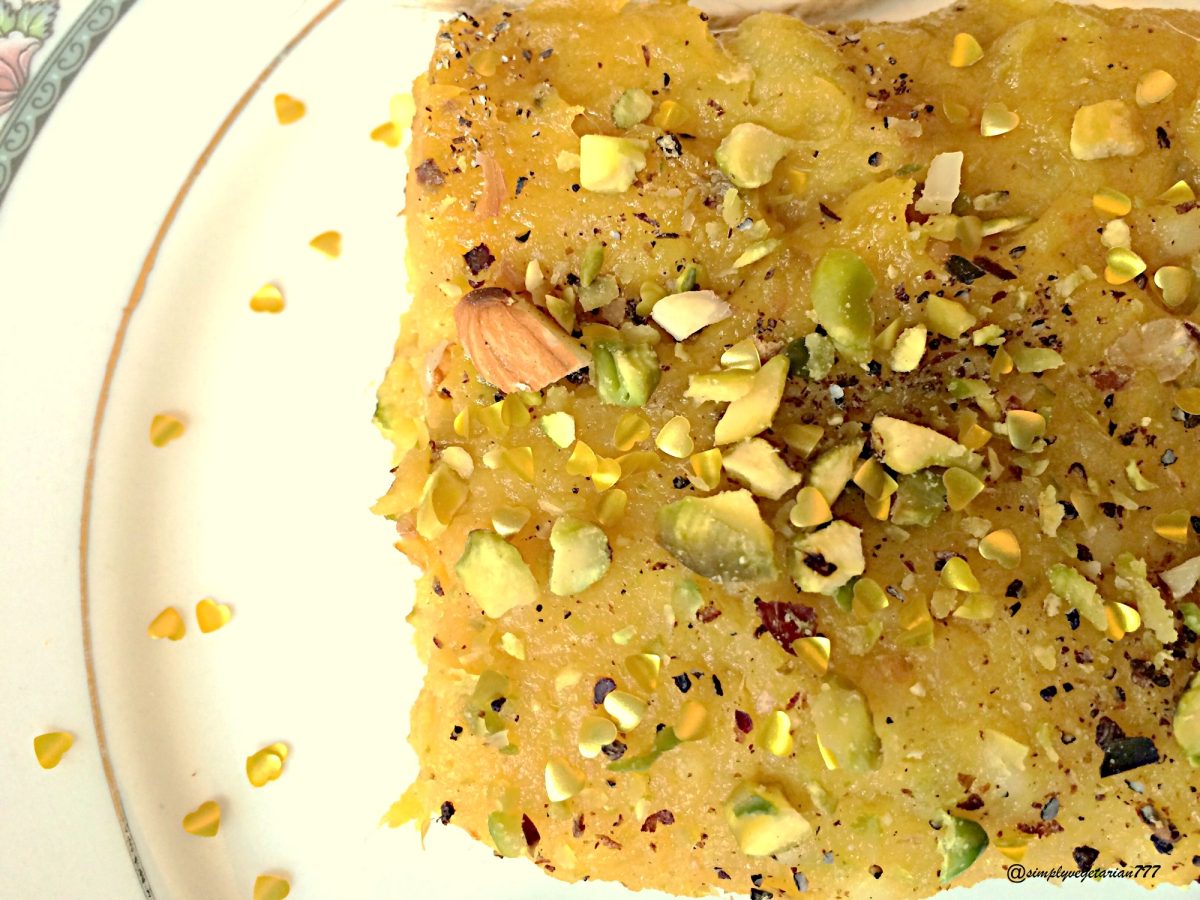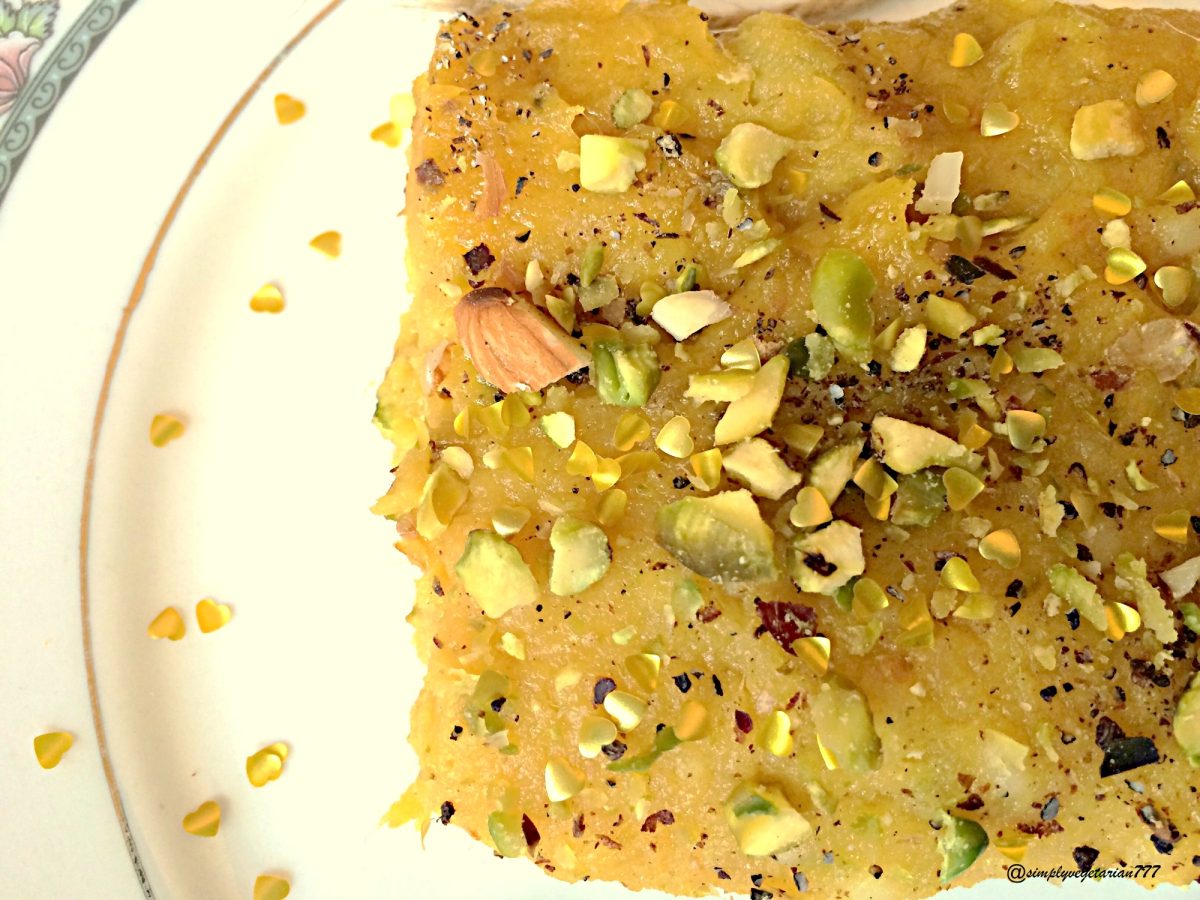 In Sonal's words;

Mango Fudge! Does that sound enticing?

I would be honest that I wanted it or be more like a brownie consistency which can be cut in neat shape and lines but for some reason, it set to a fudge consistency and glad I am that it did! It was easier to just scoop and set in muffin paper liners or eat as is, topped with lots of chopped pistachio and almond and sprinkled with cardamom. The whole house smelled divine…..

Well it tasted magical and rich! My youngest who is 3 said, "Mom, make this for my birthday instead of cake. I am sure my friends will like it". No kidding! I was floored and knew that I did something right with this dessert.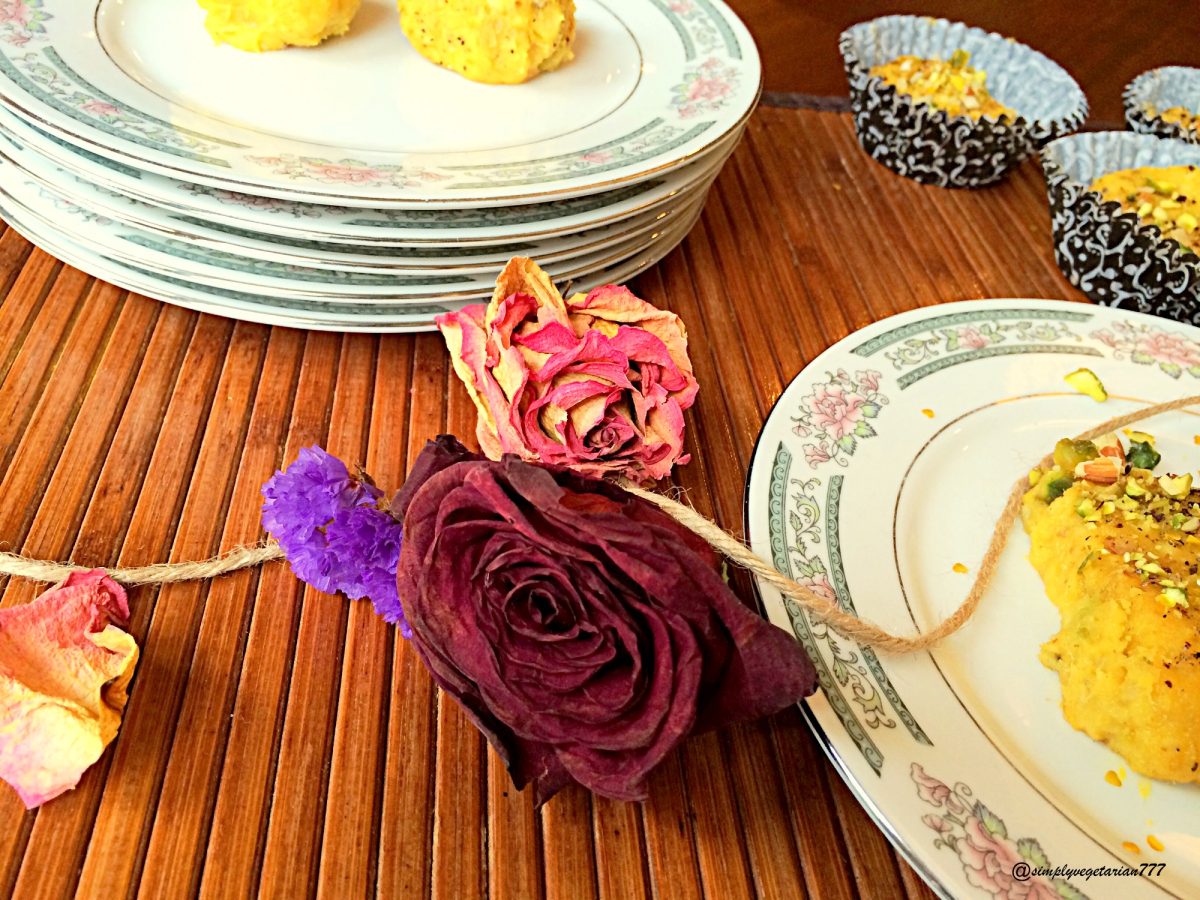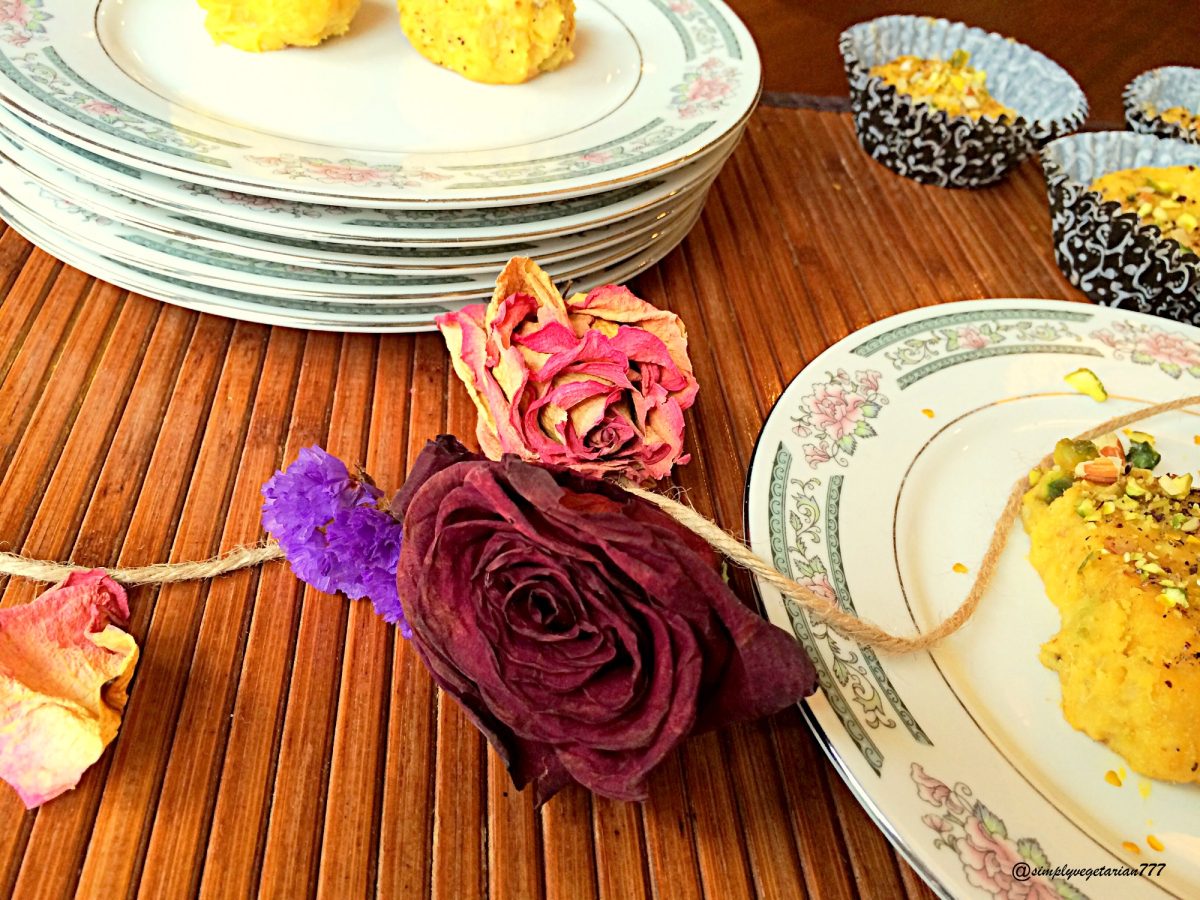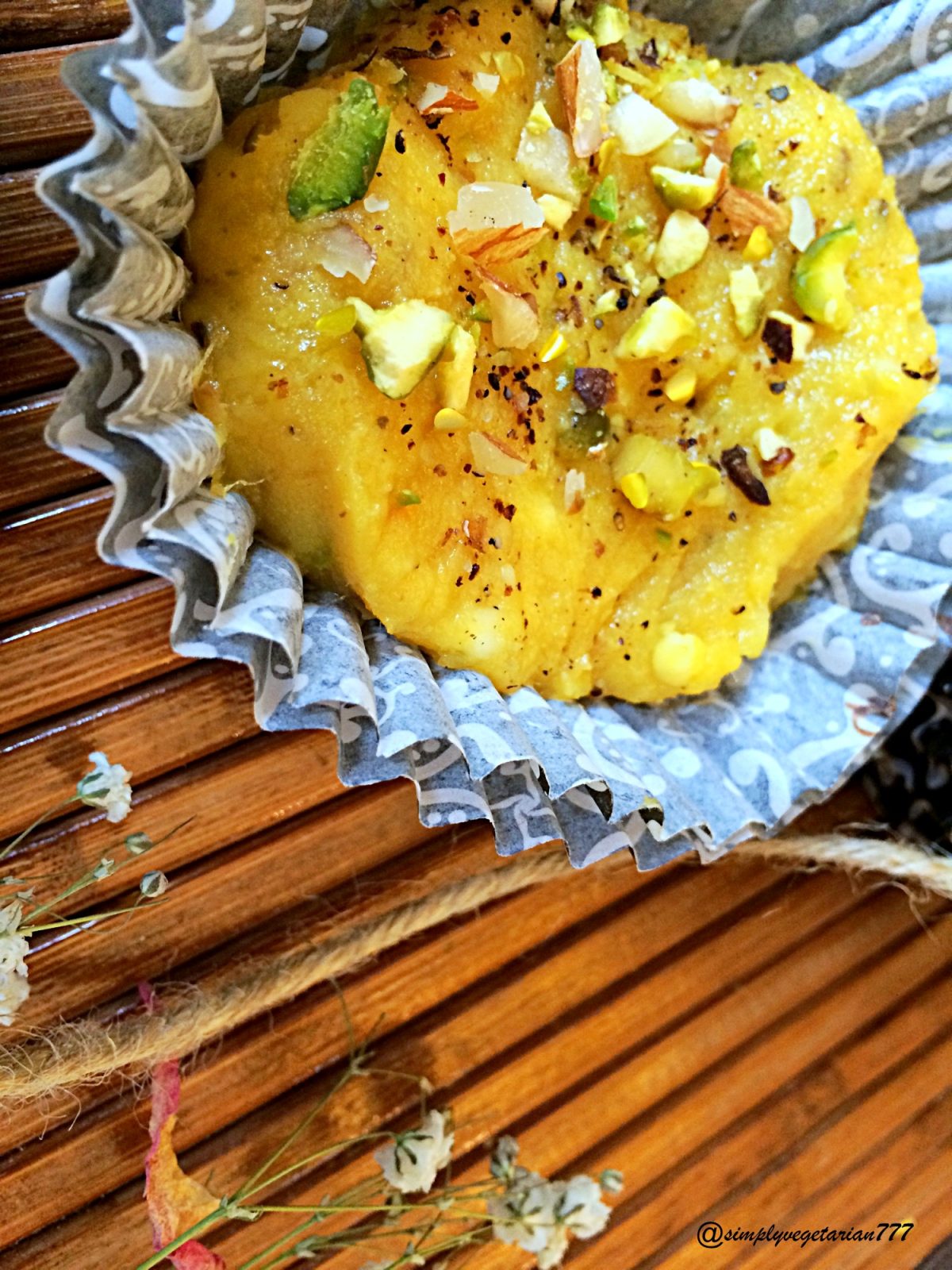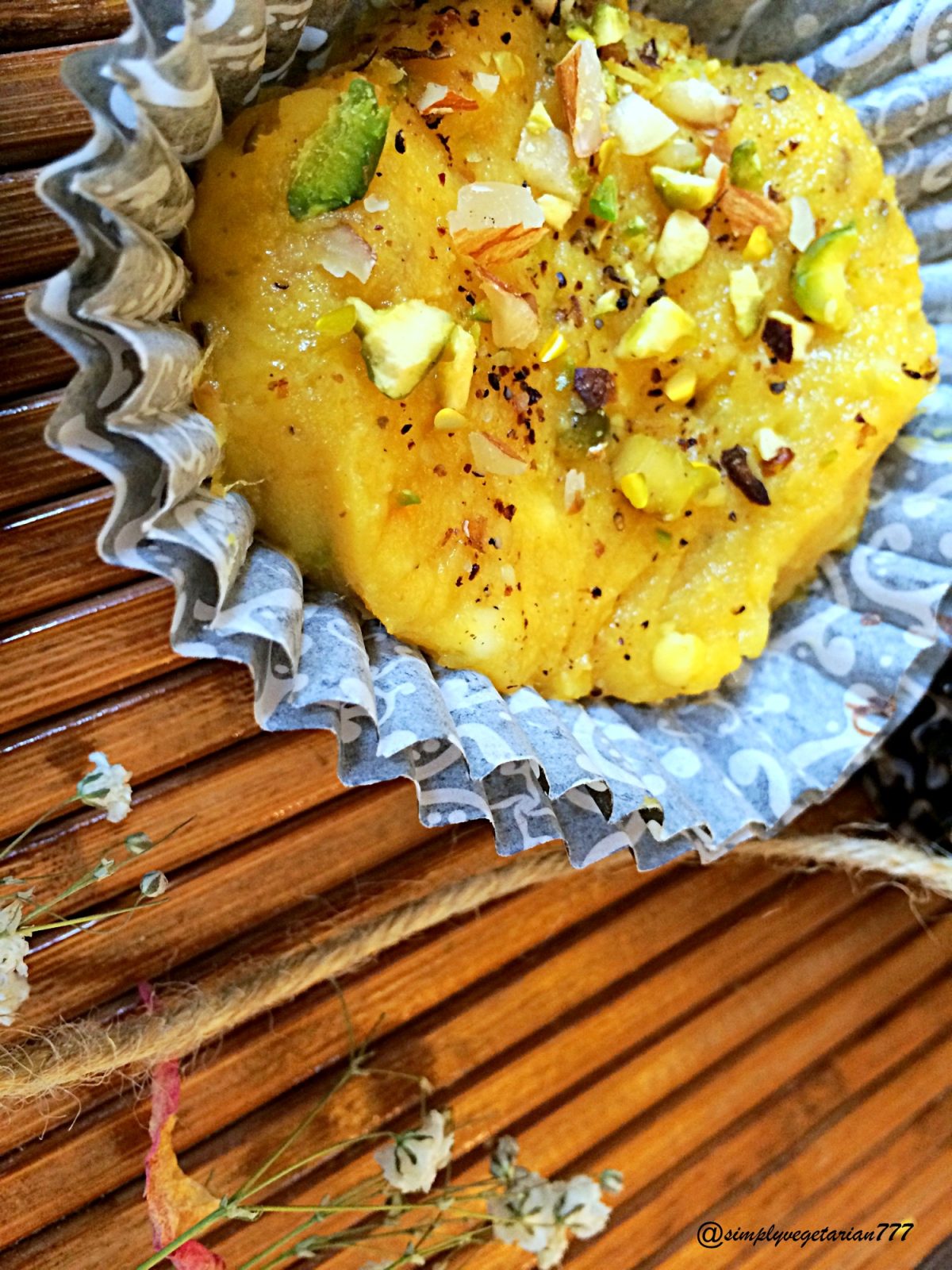 So much so for my mumbling and jabbering! Now we roll down to the actual recipe;

Kitchen Equipments Used : Thick Bottom Pan, Spatula

Equipments for Setting the Fudge: Butter paper, a plate with at least 1 inch depth or any shape small cake tin, or Kalakand/Chamcham moulds or even Cup cake paper liner.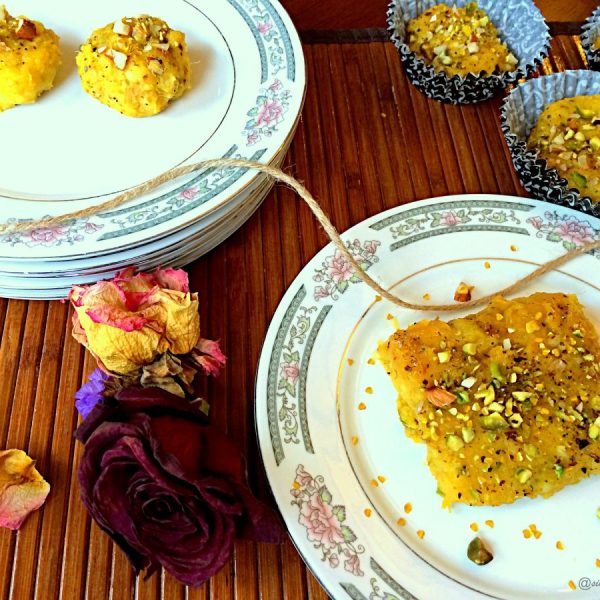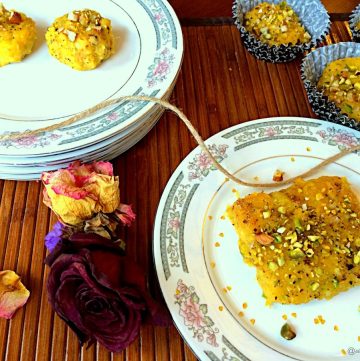 Print Recipe
Mango Fudge
Ingredients
Mango Pulp : 2 cups

fresh or canned

Cottage Cheese or Paneer

finely grated : 1 cup

Milk Powder / Mawa Powder : 1 cup

Sugar : 1/3 cup or to taste

Saffron : a fat pinch soaked in 2 tbsp warm milk

Cardamom powder : 1tsp + a fat pinch for garnish

Almonds : 2 tbsp roughly chopped + 2 tsp for garnish

Pistachios : 2 tbsp roughly chopped + 2 tsp for garnish
Instructions
Take a thick bottom pan. Add mango pulp and sugar to the pan. Cook these together on low flame for about 8-10 minutes till the water content in the mango pulp is reduced and a thicker consistency obtained. Meanwhile, prepare the moulds for setting. If using a cake tin, line with butter paper and if using the moulds, grease lightly with butter or non flavoured oil.

Once the mango and sugar mixture is reduced, add cottage cheese/ grated paneer and milk mawa powder/ fresh or frozen khoya or mawa/ condensed milk + nuts + cardamom powder + soaked saffron to the pan.

Mix well with the spatula. Cook everything together on low flame for good 18-20 minutes, till everything is married well. Keep stirring often.

Once the mixture starts leaving the sides of the pan and gathers well with a stir of spatula, it is done. Switch the flame off.

Pour the mixture with the help of spatula in to the setting tin or mould.

Refrigerate it for a good 6-8 hours before serving it.

Take it out and enjoy.
Notes
• When you use fresh mangoes to make pulp, please make sure that the mangoes are sweet and fully ripe.
• I used store bought American Cottage Cheese which was fine in grain. You may use finely grated paneer.
• I used milk mawa powder. You may use frozen mawa/khoya or fresh mawa/khoya. In absence of both, use condensed milk.
• I generally keep the sugar in my desserts low. You may increase the sugar as per your taste. Also, of you are using sweetened canned mango pulp or sweetened condensed milk, please adjust sugar quantity accordingly.