Goa – the most 'tourisity' place in India. Even I have visited Goa, as a tourist, and somehow the experience has not been the best for me. I liked the place, the beaches, the historical monuments, visit to the spice plantations, etc… but it was all through the eyes of a tourist without really imbibing or living the culture of the land. For me, the best kind of travel experience is when I get to understand and experience the culture, lifestyle and food of the region as a local. Only then does the experience become truly inspiring.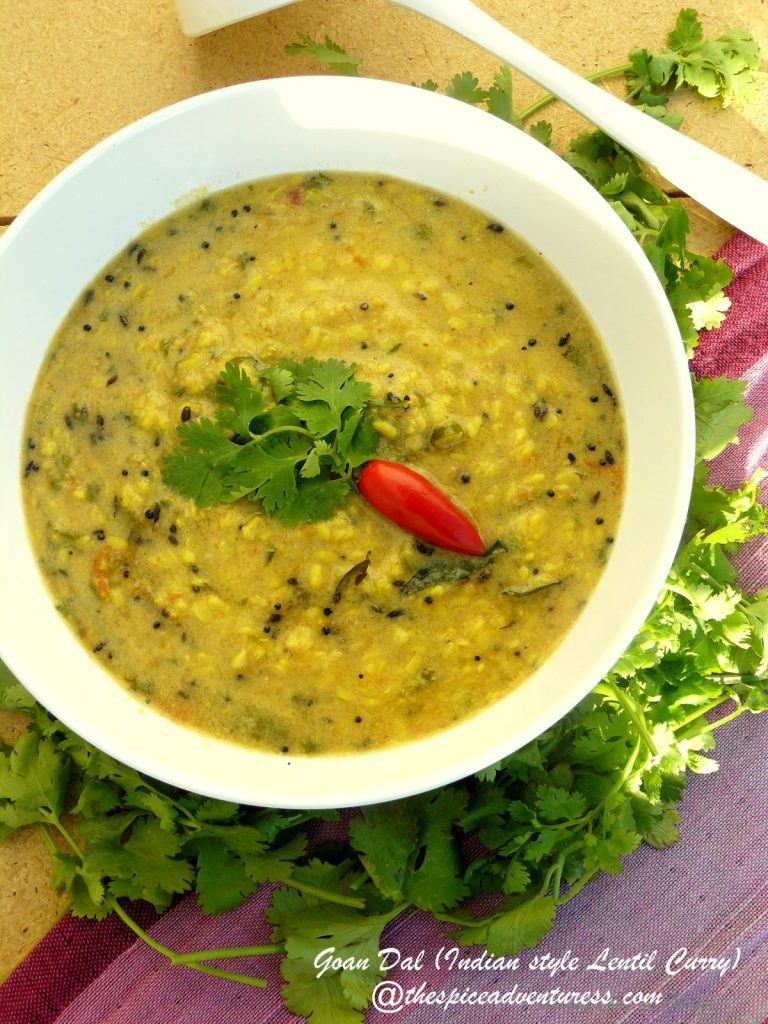 For us, this particular trip to Goa was more of a family time above anything else. Our son enjoyed it and that made the trip worthwhile in itself, but I would still like to go back someday and experience this beautiful land as it deserves to be. Unfortunately, no food photographs from the trip but here are a few of our favourite and memorable clicks…..

Today's dish is a lentil curry from Goa and is perfect for all seasons, especially for autumn and winter as it is hearty, comforting and also packed with protein. And like any typical Goan recipe, this dal also incorporates coconut and kokum (I used the black kokum variety but you can use the red one too). Mildly spiced, this rich and delicious Indian style lentil curry is perfect with steamed white rice or with Indian flat breads. Thin it out a bit and you can even enjoy it as a bowl of soup on these cold winter days.
This is quite a versatile recipe where you can use any type of lentils you have at hand. Kokum is easily available at most Indian or Asian grocery stores but if you cannot find it, use tamarind paste instead. Coconut is a must as it lends the creamy texture to the dal.
So, let's get cooking this warm and hearty Goan dal (Indian style lentil curry with coconut and kokum)

Recipe adapted from Veg Recipes of India