Recently, I came across this online article by Marissa Jayne and this got me thinking about the ways in which I can be a better woman and not just a better person. We often get to read about women being the weaker sex, being exploited etc… But very few talk about the other side of the coin – women who are their own enemies!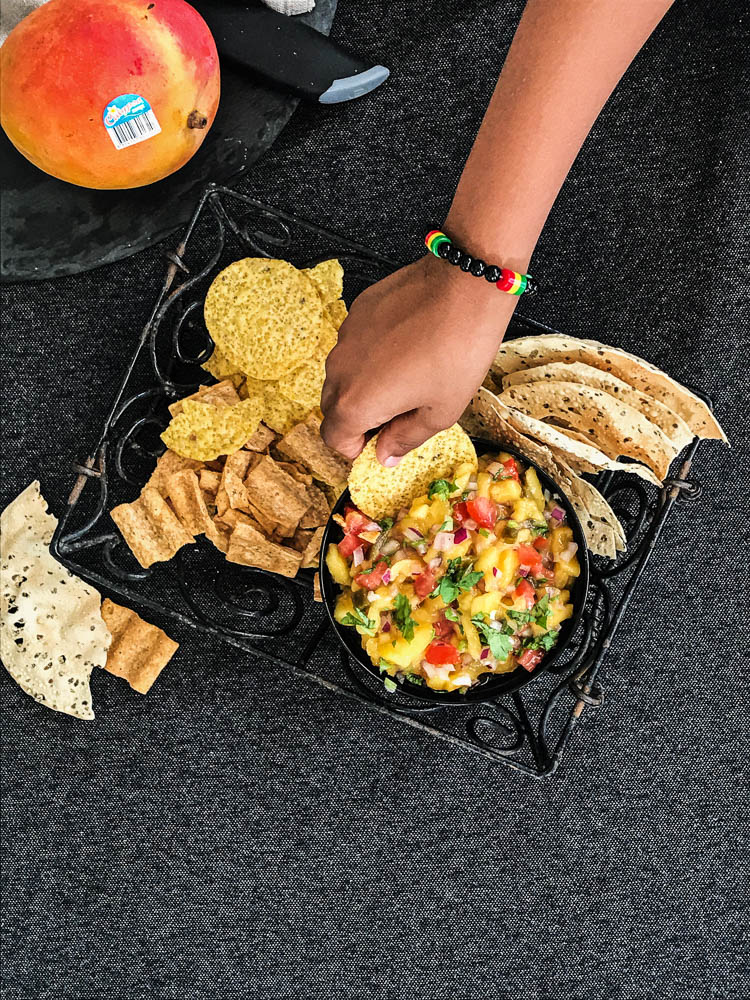 Marissa talks about nine different ways in which you can better yourself as a woman and I so totally agree with each one of these. But the most meaningful one for me, especially in today's times, is the first point – 'stop the shit talking!'

We are quick to judge, especially other women. All of us have done it at some point, including me. Every time we see another woman, we want to comment about her looks, her clothes, hair, the way she talks, the way she brings up her kids etc…., not once thinking that she too is just another woman like you with strengths, weaknesses, insecurities, likes, dislikes, trying so hard to be the best that she can in her own way. But by being aware of this tendency to judge and consciously refraining from it as much as possible has definitely helped me become a better woman. I believe it has helped me become a happier and more content woman, strengthened me and earned me immense respect from others of the tribe.

Marissa has not really written anything new; but she has definitely helped to remind us once again why and how we can be better women.

Coming to today's recipe, it is an easy and very common one that you would have come across many times. I want to put it up on the blog because I simply love it and I am always making variations of this salsa with whichever fruit is in season. You should try it with peaches and pineapple too.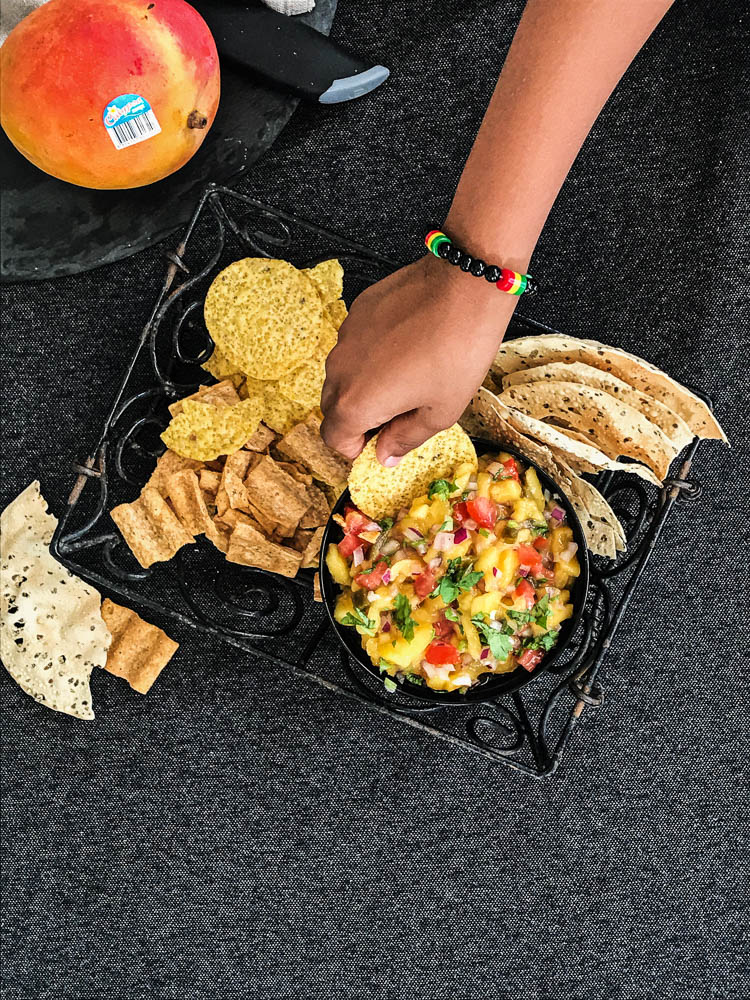 I like to add a slight Indian-ness to my salsa with black salt and chaat masala. Both are easily available at all Indian grocers these days. It adds a slight tang to the whole salad lifting up the sweet and spicy tones to a whole new level. I know I have added chillies; yes, two whole ones but you can either skip it or add less.

And I love to serve this salsa with wheat wafers or roasted Indian pappads.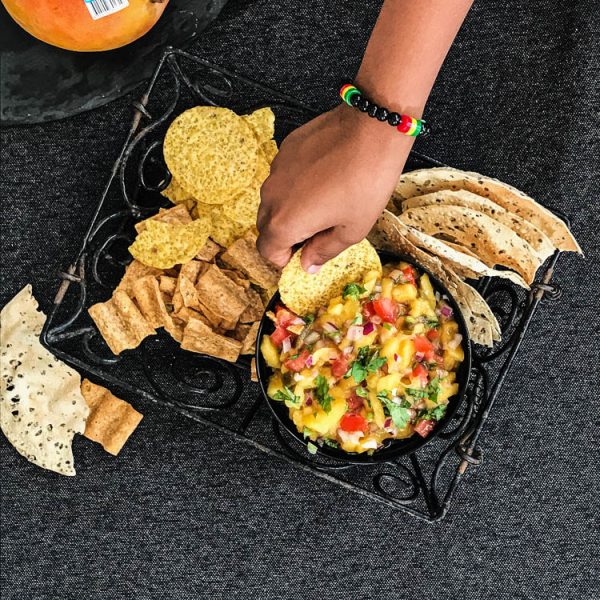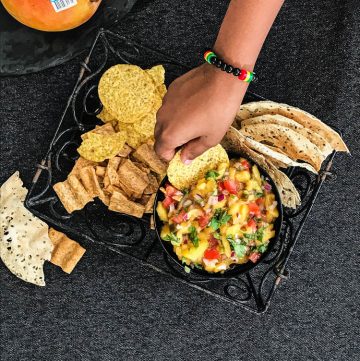 Print Recipe
Mango Salsa
Ingredients
Ripe mango – 1

finely diced

Red onion – 1 medium

finely diced

Ripe

red tomato – 1 medium, deseeded and finely diced

Lebanese cucumber – 1 medium

finely chopped

Green chilli

I like it hot! – 2, finely chopped

Lemon juice – to taste

Coriander leaves – ½ cup

finely chopped

Black salt/kala namak – a pinch

Sea salt – to season

Chaat masala – ¼ tsp
Instructions
Add all the ingredients to a bowl with a tight lid and season with black salt, sea salt and chat masala.

Close the lid and shake vigorously to combine.

Keep refrigerated till serving time.