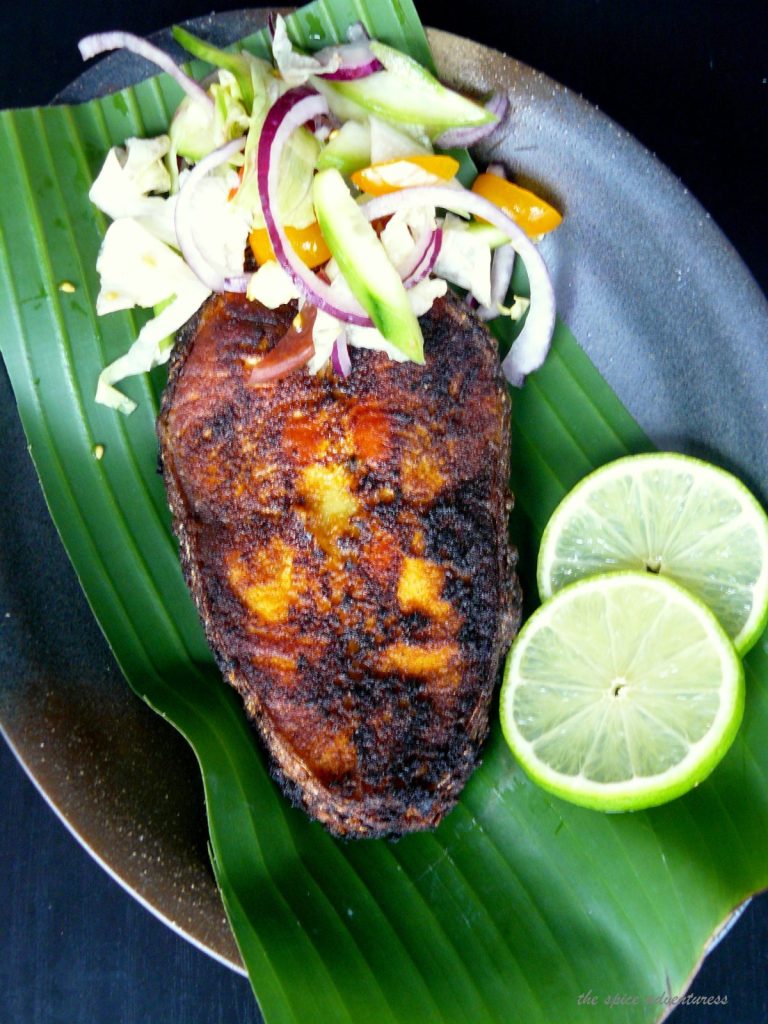 As most of you would have noticed, the name change is complete. Skinny Chef is gone and the Spice Adventuress is here to stay. It might seem to many that it is just a name change but believe me, the journey was not an easy one.

To start off, coming up with a new name took longer than I imagined it would. Skinny chef had become my alter ego and to think of a name that captures my food philosophy and interests was really difficult. Every name I came up with was already thought of or in use elsewhere. Let me be honest, I am not super happy with the new name but I went ahead with it as it perfectly captures my love for spices. And yes, I am a little too adventurous with my spice blends and marinades.

The transition from the old domain to the new one on WordPress was easy. But on Facebook, it is a whole different story. With FB introducing a whole lot of money-making schemes and policies, I eventually figured out that the only option for me was to create a new page altogether. And this meant a significant drop in numbers and stats which is a big dampener after all the hard work I have put in over the past year.

So a little help from all of you guys; please take a moment to 'like' and show some love to my new FB page; https://www.facebook.com/thespiceadventuress

And so back to what I do best; a lip-smacking seafood recipe from God's own country.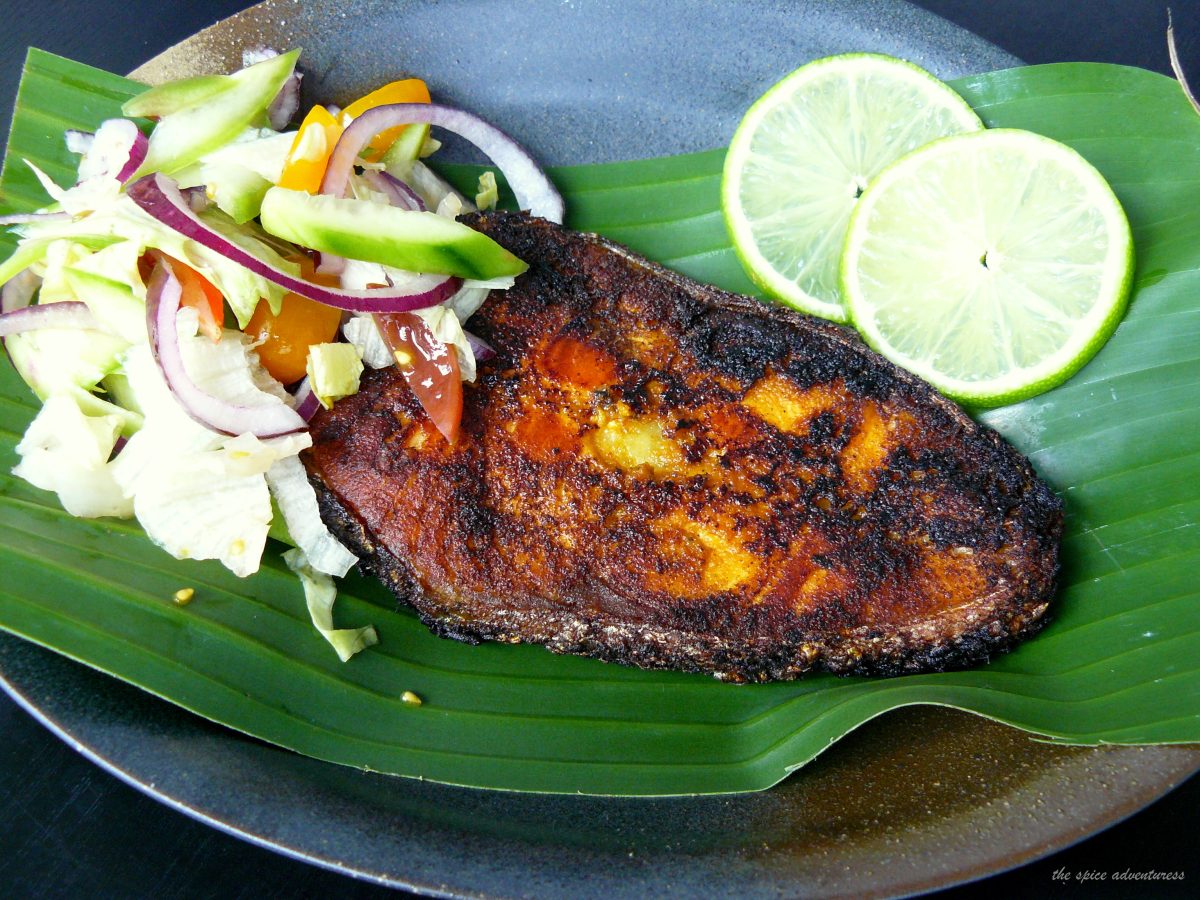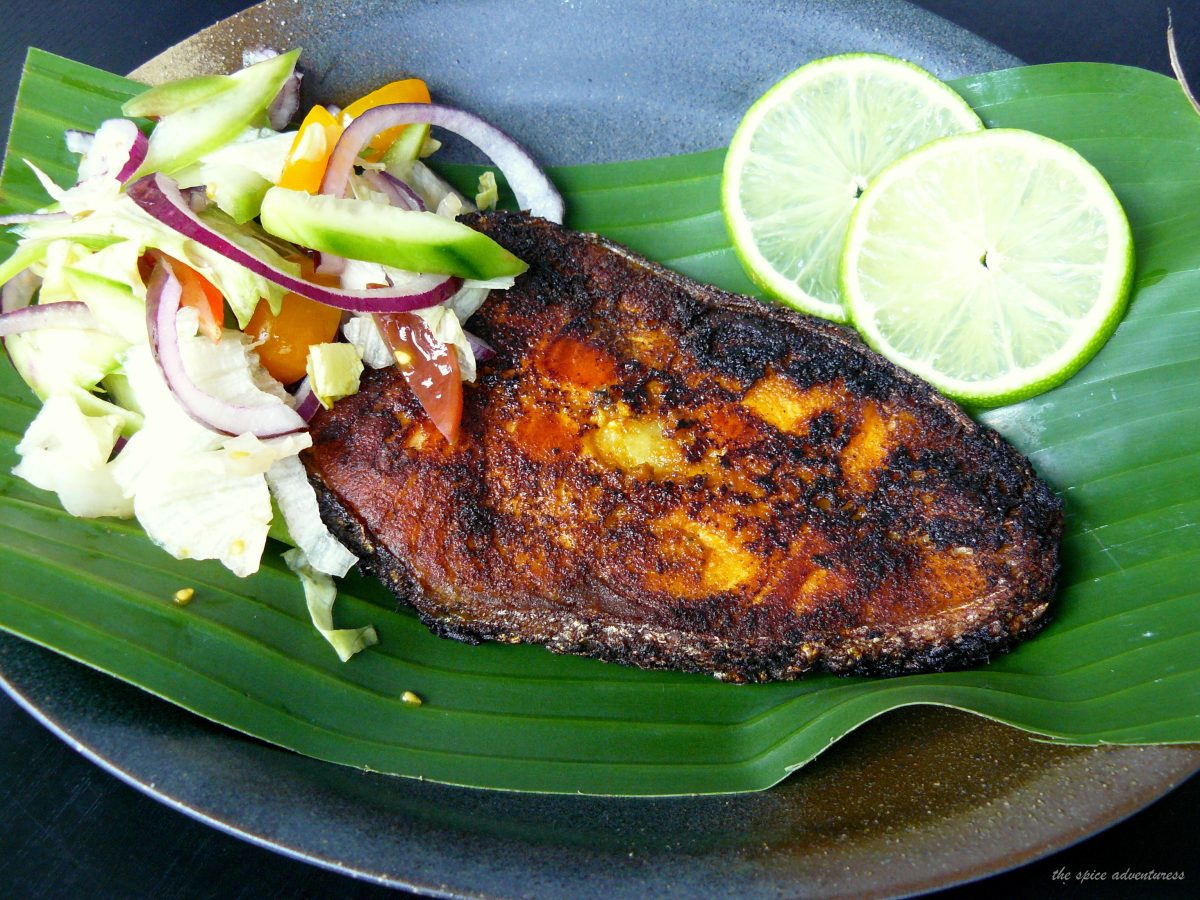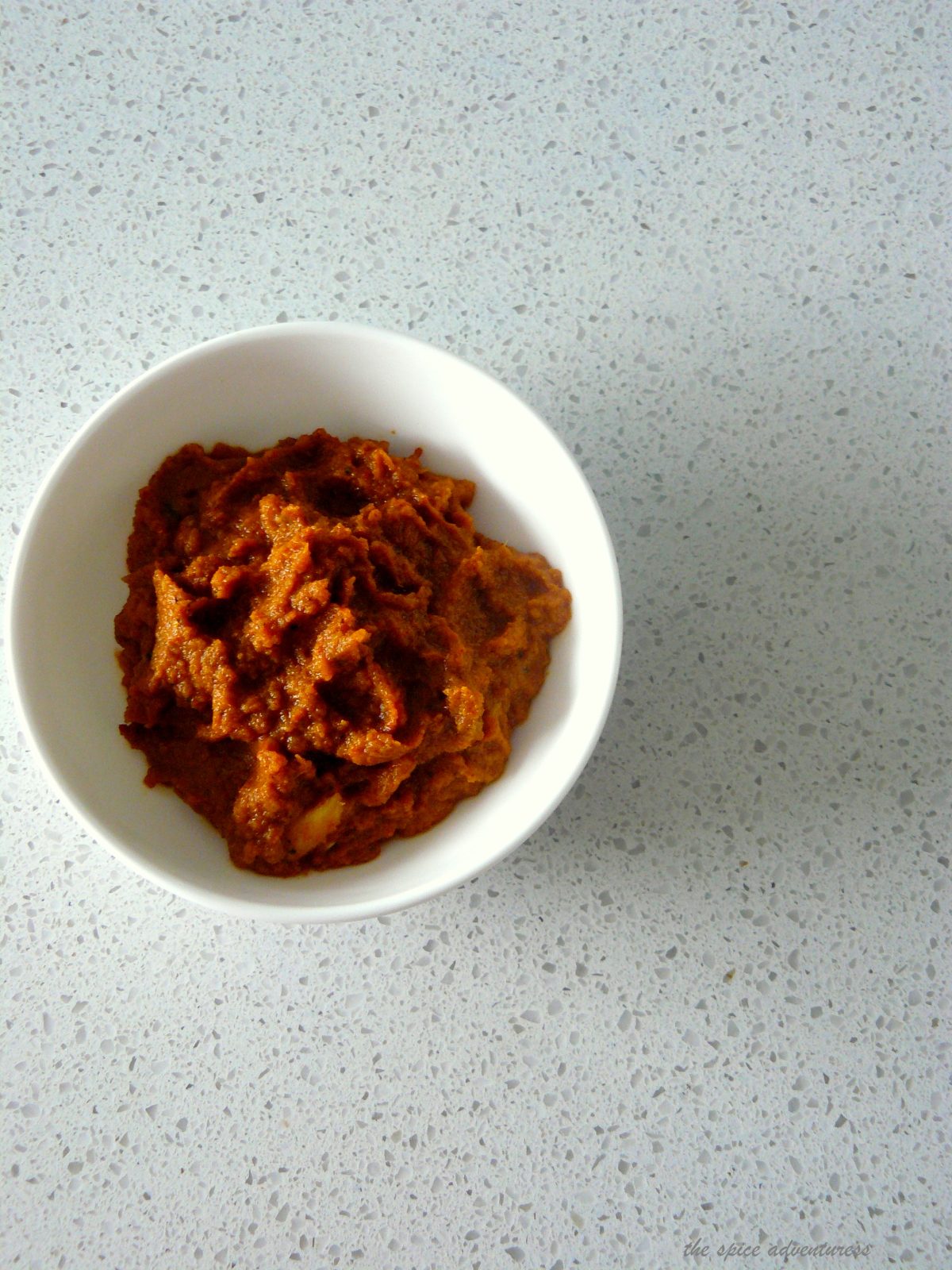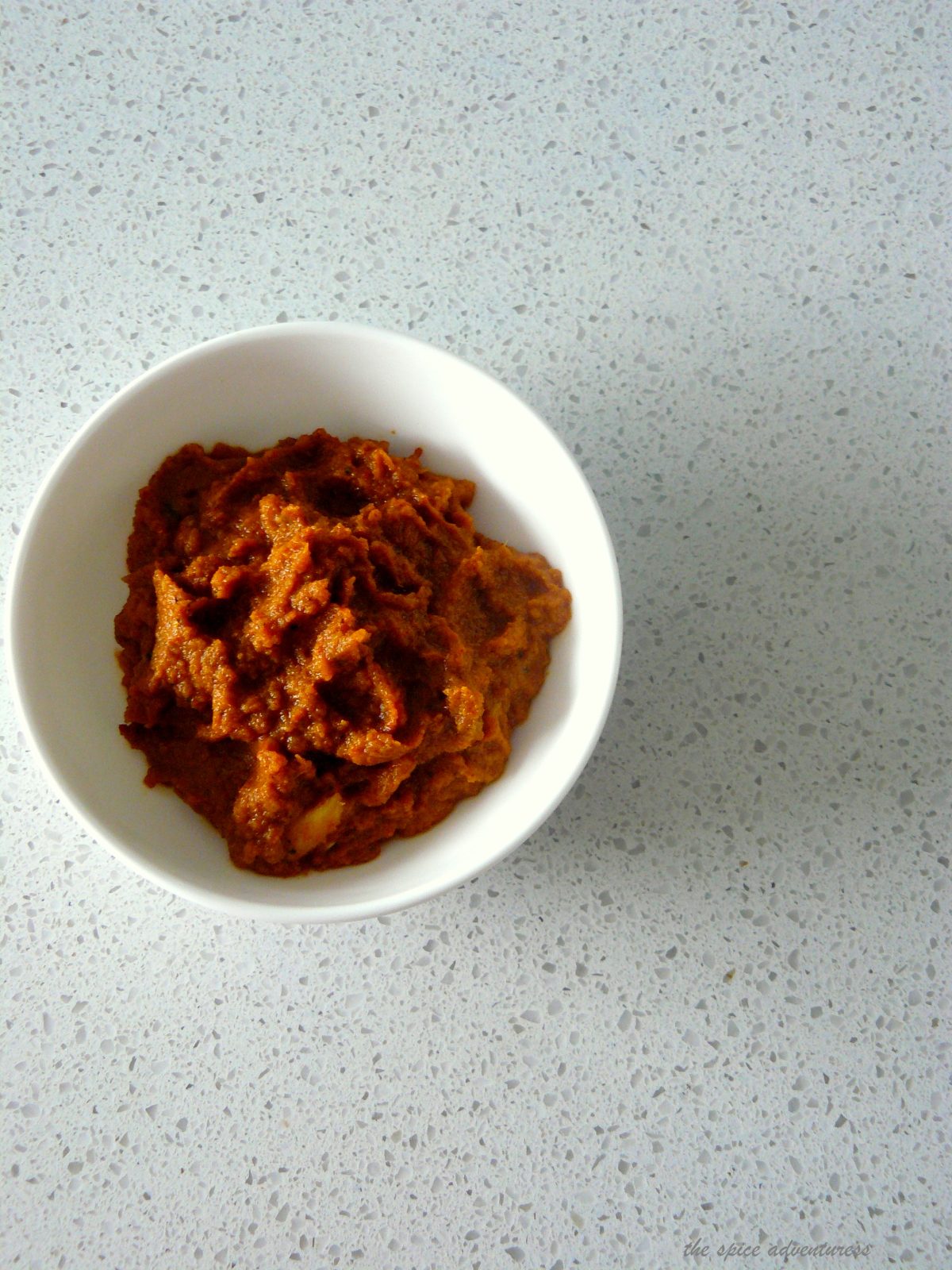 Pan fried fish is commonly found all across Kerala but the marinade or spice rub used does vary from place to place. This spice marinade uses both spices and aromatics lending a rich and deep flavour to the fish. And it works best with big-sized fish steaks or meaty ones like salmon, tuna or snapper.

It was my first experience cooking salmon using South Indian flavours and was a little doubtful of how it would work out. But the result was delicious and I am sure every seafood lover will agree with me on this one.

So, let's get cooking or rather frying salmon, with a marinade of chilli, turmeric, pepper, ginger, garlic and shallots.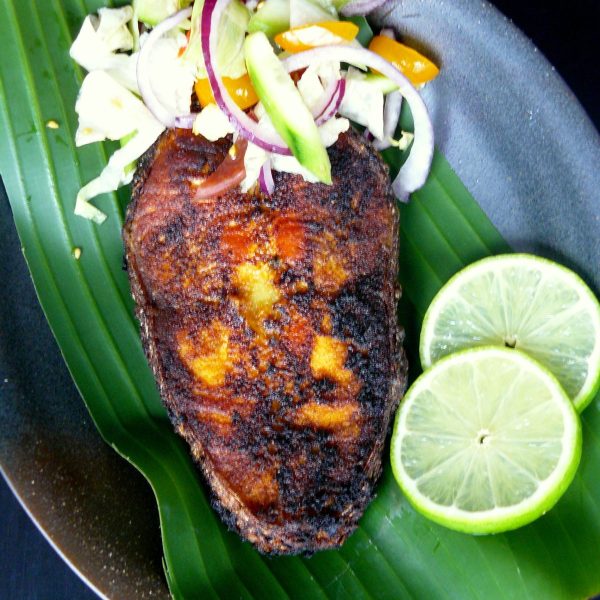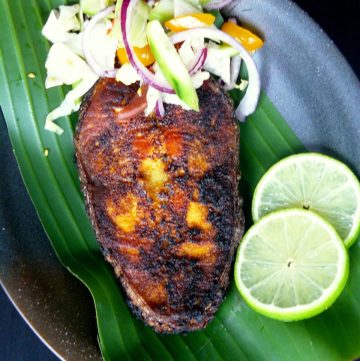 Print Recipe
Kerala style Pan Fried Salmon
Ingredients
Salmon steaks – 4

Vegetable oil/coconut oil – for shallow frying

Salt – to season
South Indian spice marinade
Red chilli powder – 2 tsp

Turmeric powder – 1 tsp

Freshly milled black pepper – 1 tsp

Ginger – 1 inch piece

Garlic cloves – 2 large

Shallots/small onion – 2

Juice of half a lemon
Instructions
Clean, wash and pat dry the salmon steaks.

Season the steak pieces with salt.

Prepare the marinade by blending together all the ingredients given in the list. Adjust the amount of chilli depending on your palate for heat.

Rub this marinade onto the steaks making sure all sides are coated well.

Refrigerate as long as you can (I did it overnight) to let the flavours seep through the fish.

Shallow fry in oil.

Serve hot with vegetable salad and lemon wedges.