Time's flying, ain't it! This month, the guest blogger I would like to introduce is Linda who blogs at La Petite Paniere. Like I have always said, blogging has introduced me to people from across the globe. Linda is from Algeria but currently lives in Dubai with her family. Wow, Algeria – a country I know nothing about.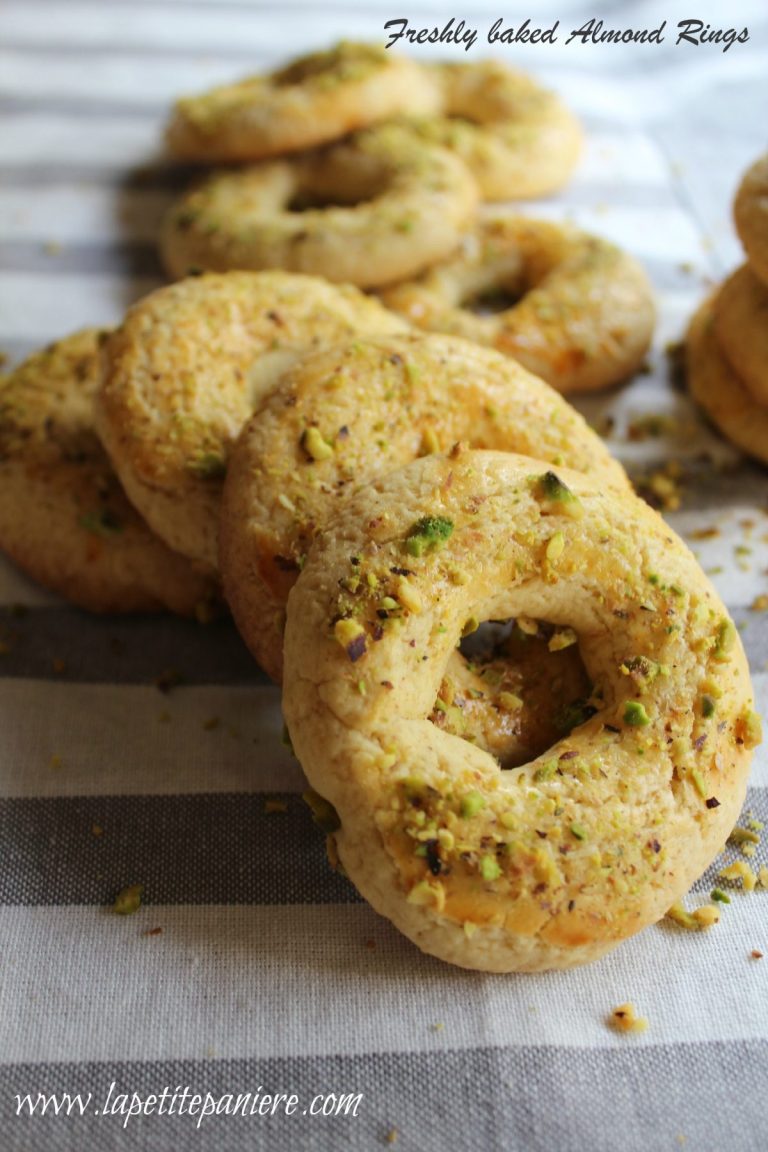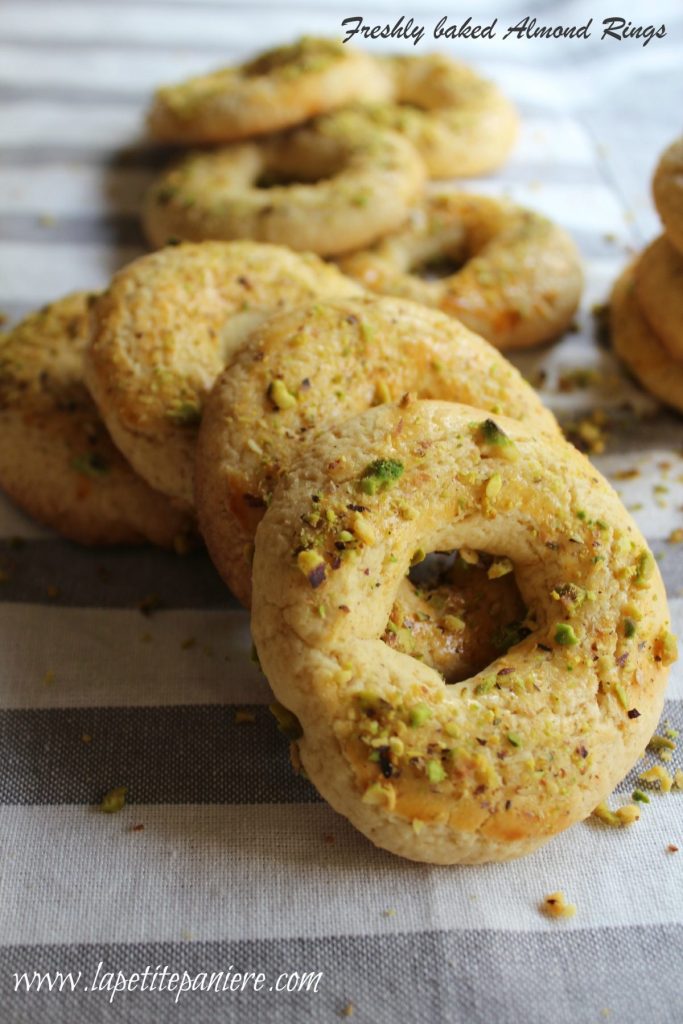 If you are a lover of International cuisine, then Linda's blog is a must visit. You can really get to learn and understand more about traditional Algerian cuisine and dishes. Linda has a way with making her dishes look so delectably gorgeous; go take a look! And my favourite section of her blog – the traditional Algerian dishes.
Today, Linda brings us a batch of freshly baked, melt in your mouth almond rings sprinkled abundantly with decadent pistachios. I loved these almond rings; not only can these made in a jiffy, these are healthy and a perfect snack or tiffin-box addition for your children. I can easily see myself baking a batch of these for my 'almond crazy' son.

So here's goes the recipe for Almond rings – simple yet indulgent.

In Linda's words;

'This recipe is from my family; we love to enjoy these little rings in the afternoon with a good "cafe au lait". Bon Appétit.