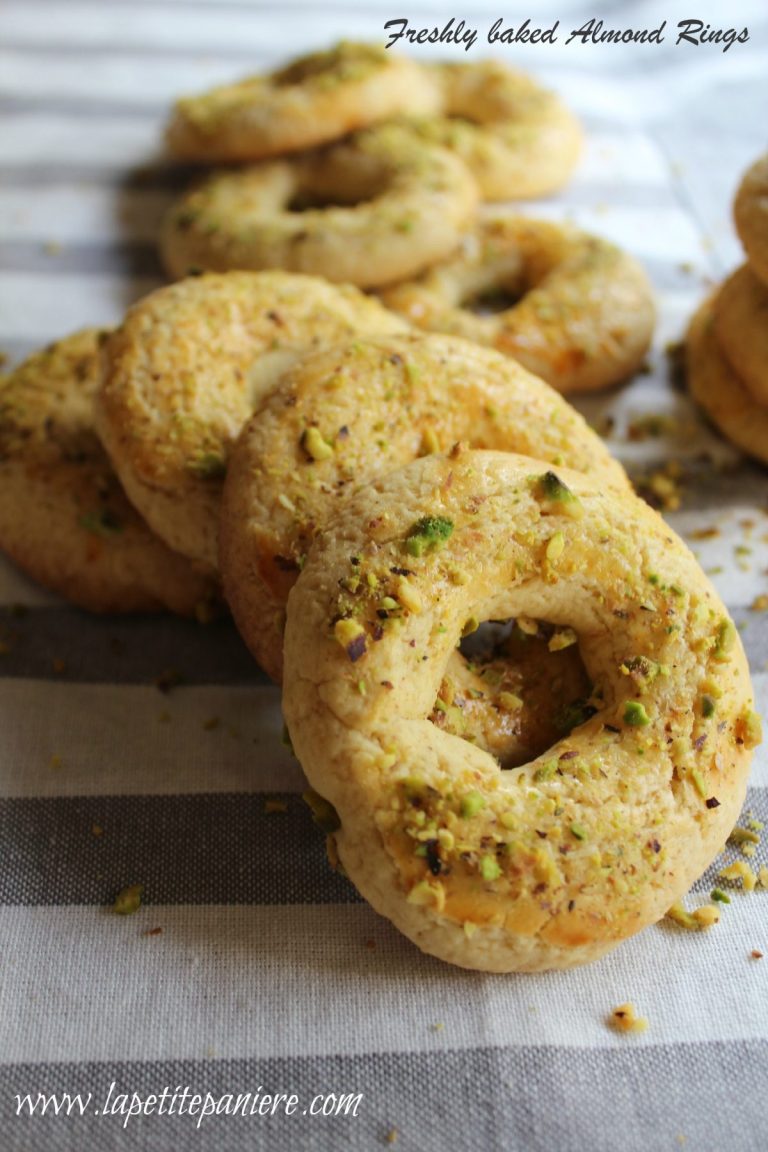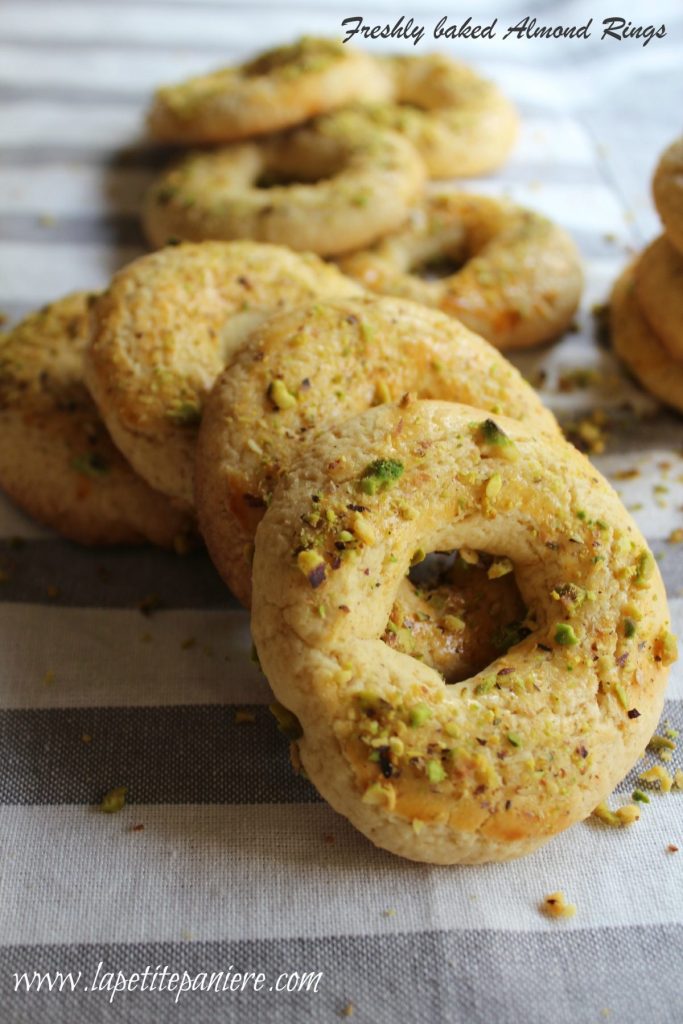 Time's flying, ain't it! This month, the guest blogger I would like to introduce is Linda who blogs at La Petite Paniere. Like I have always said, blogging has introduced me to people from across the globe. Linda is from Algeria but currently lives in Dubai with her family. Wow, Algeria – a country I know nothing about.

If you are a lover of International cuisine, then Linda's blog is a must visit. You can really get to learn and understand more about traditional Algerian cuisine and dishes. Linda has a way with making her dishes look so delectably gorgeous; go take a look! And my favourite section of her blog – the traditional Algerian dishes.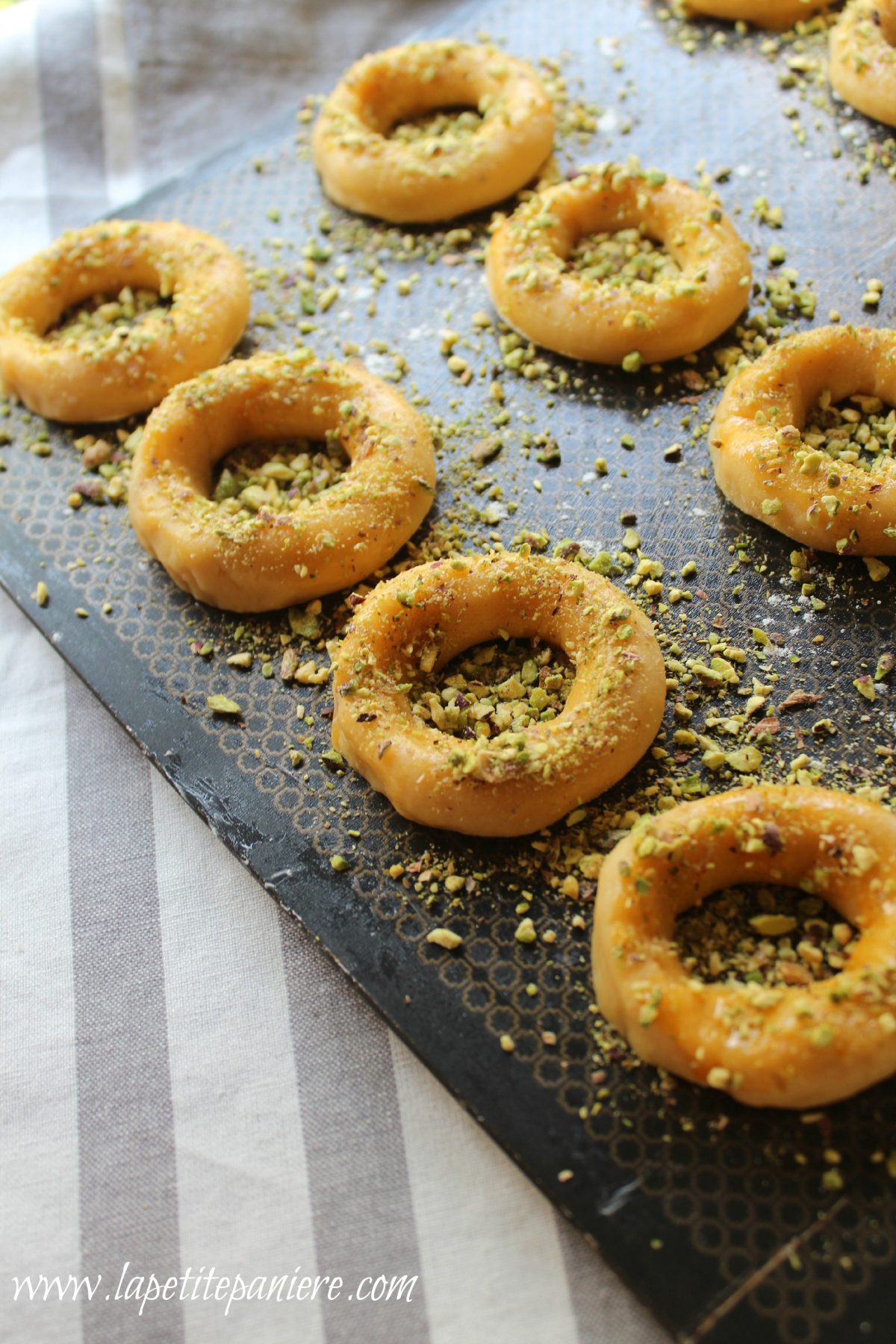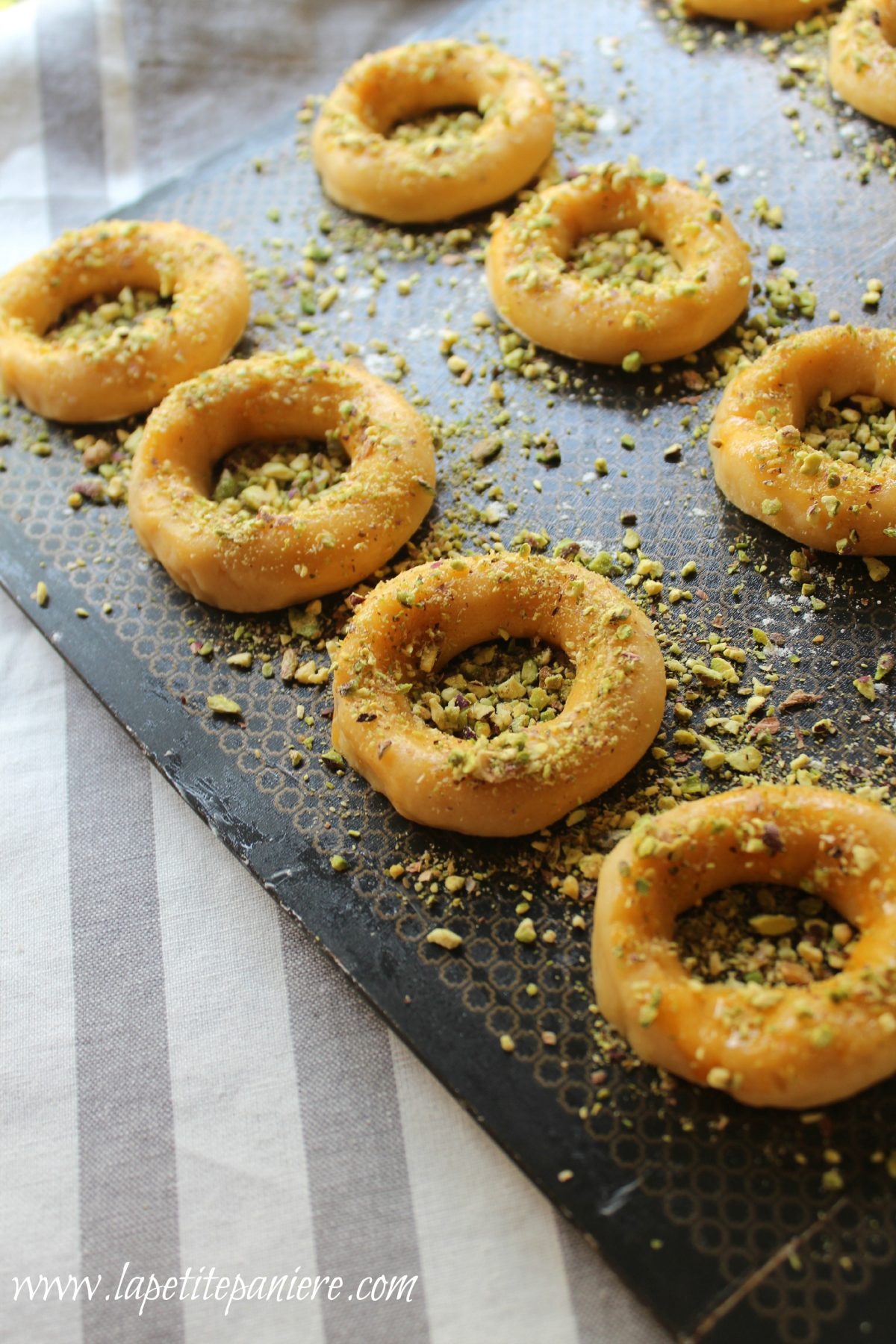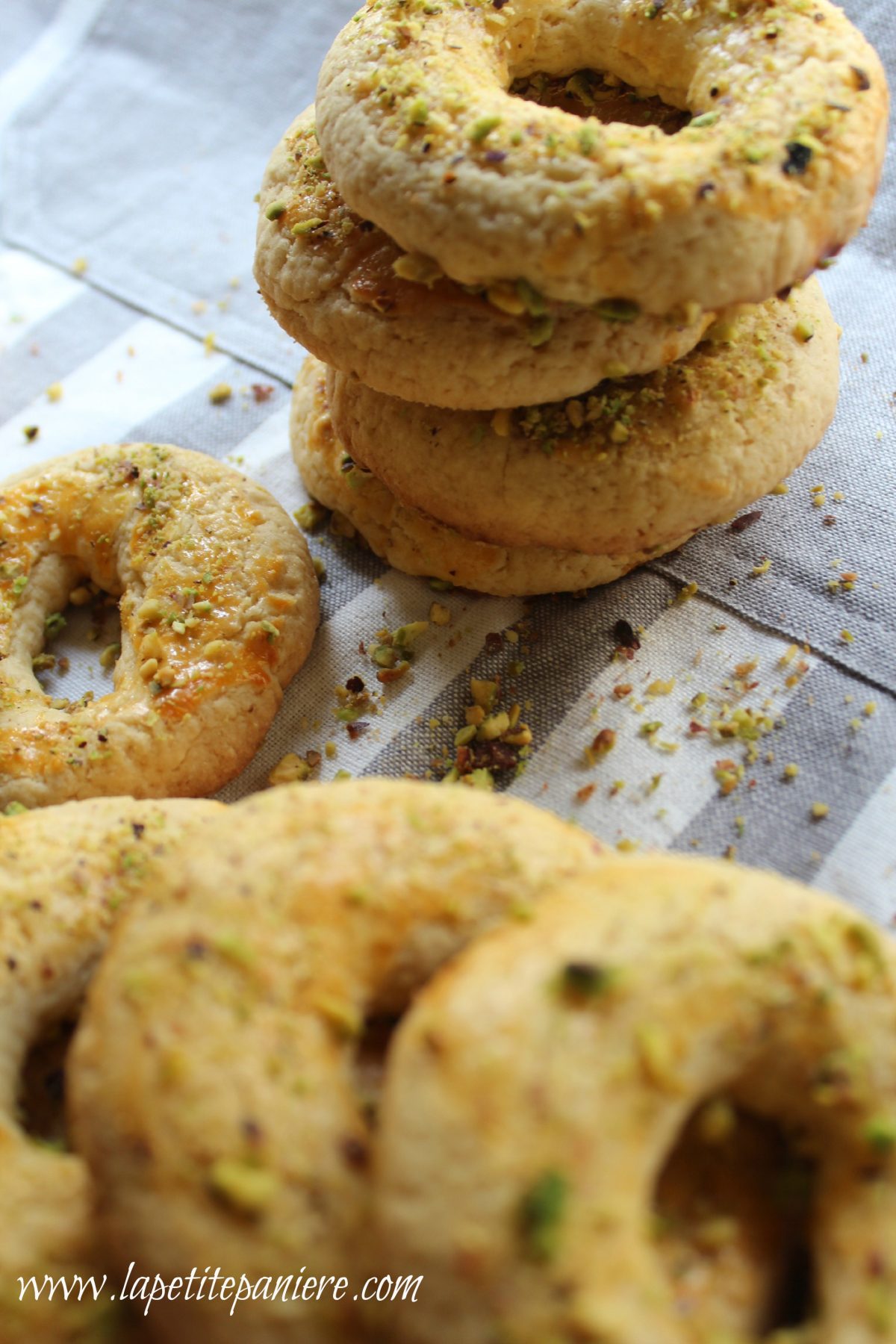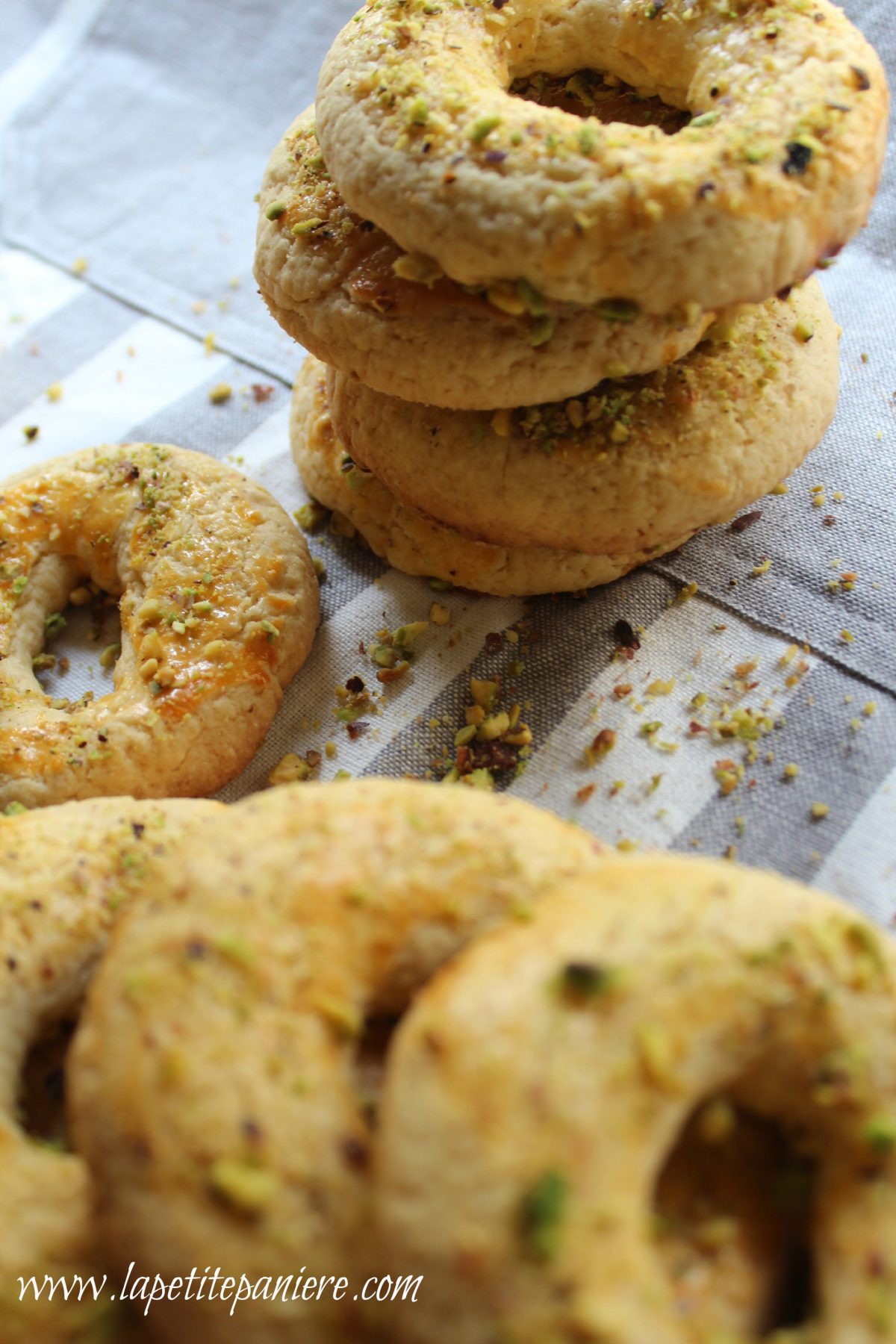 Today, Linda brings us a batch of freshly baked, melt in your mouth almond rings sprinkled abundantly with decadent pistachios. I loved these almond rings; not only can these made in a jiffy, these are healthy and a perfect snack or tiffin-box addition for your children. I can easily see myself baking a batch of these for my 'almond crazy' son.

So here's goes the recipe for Almond rings – simple yet indulgent.

In Linda's words;

'This recipe is from my family; we love to enjoy these little rings in the afternoon with a good "cafe au lait". Bon Appétit.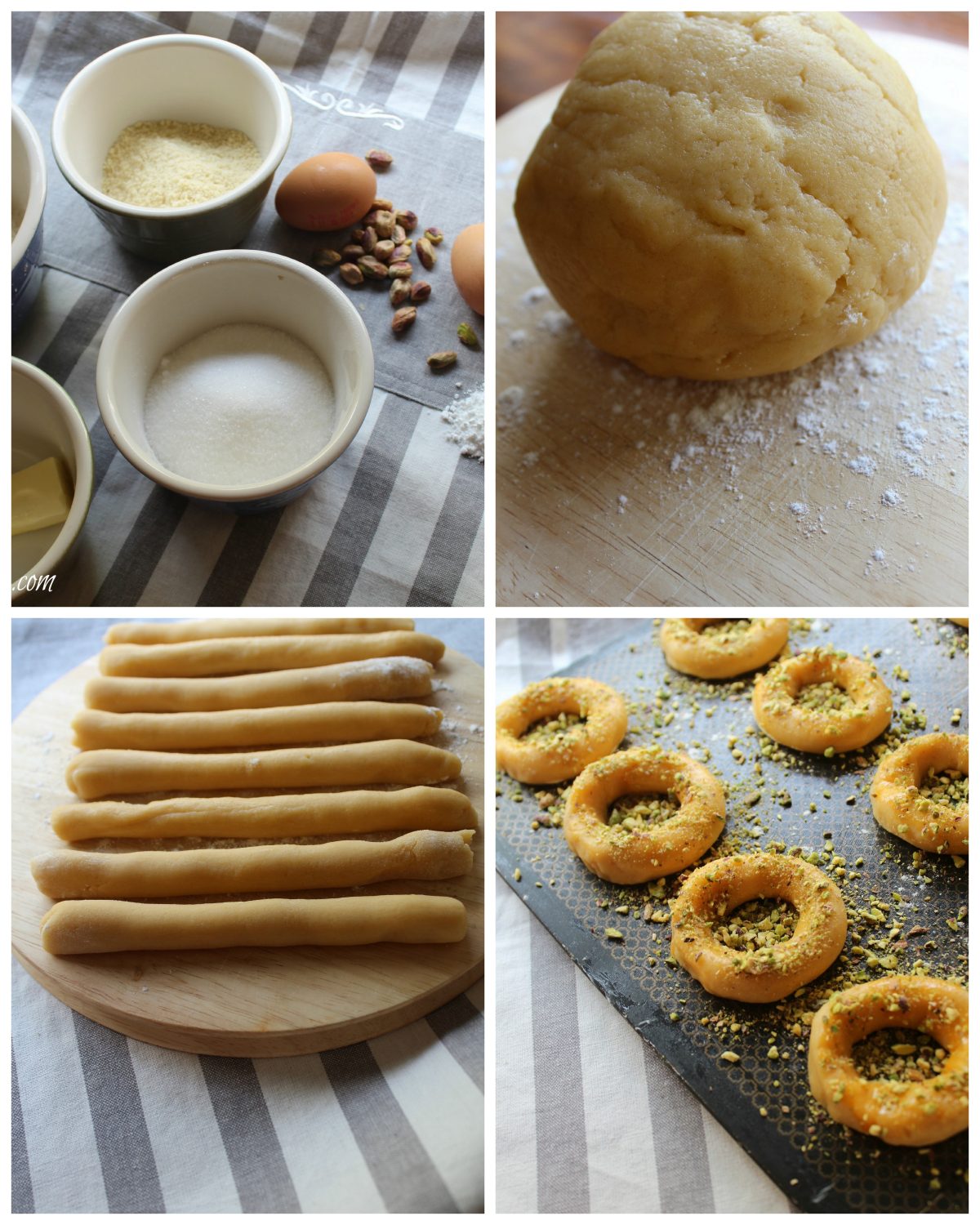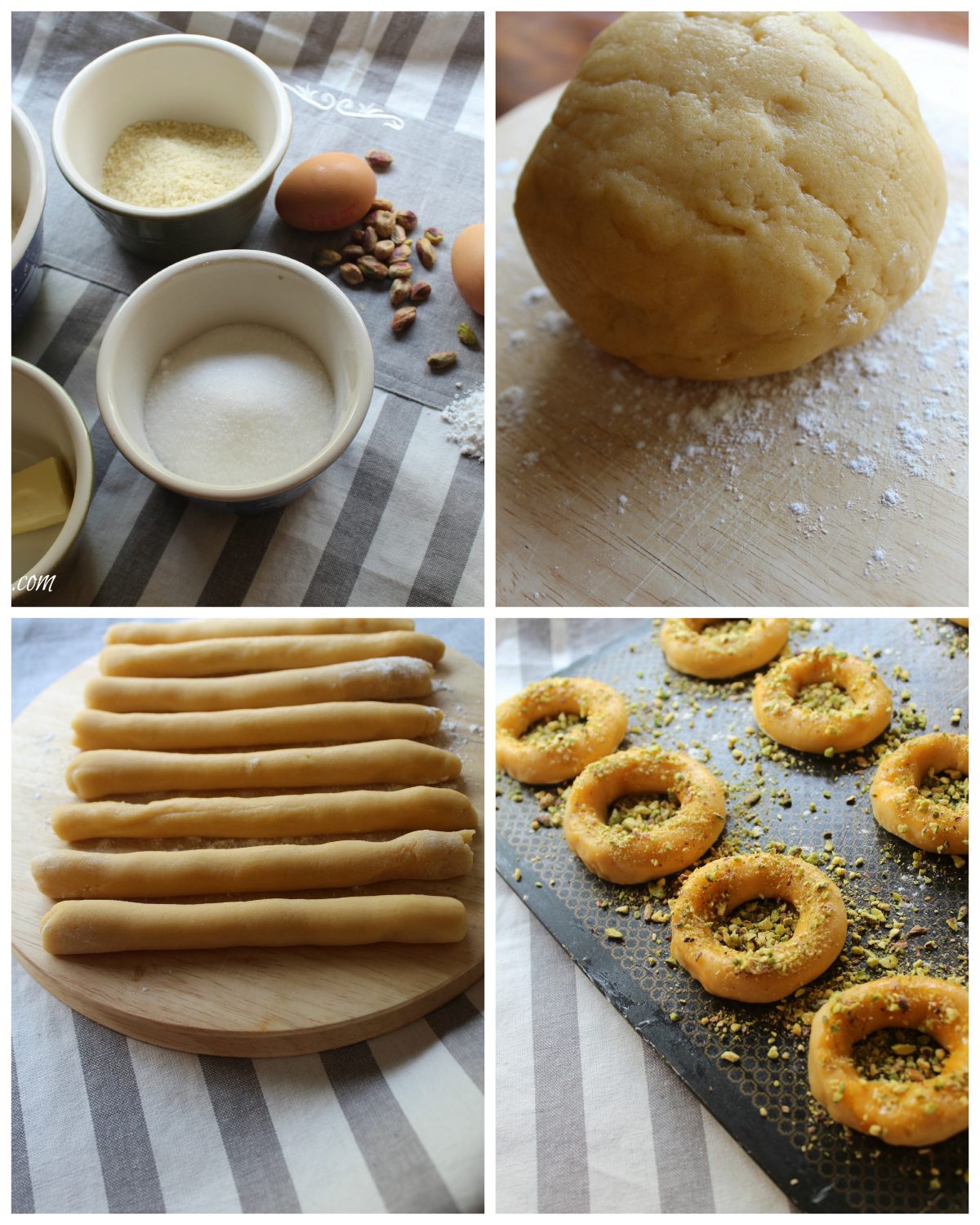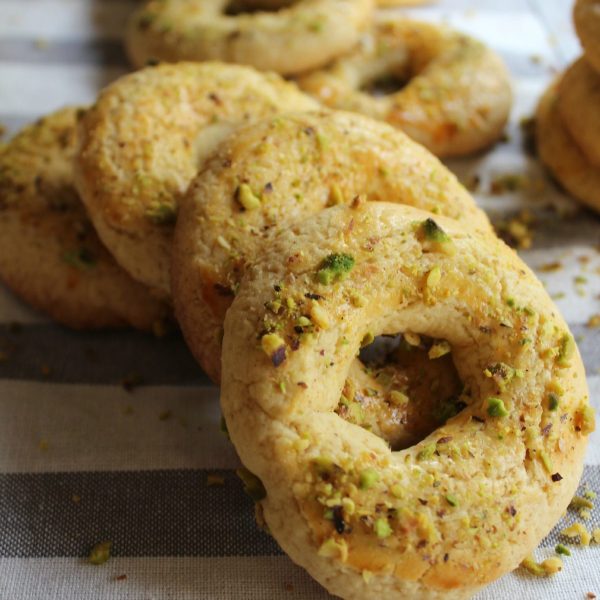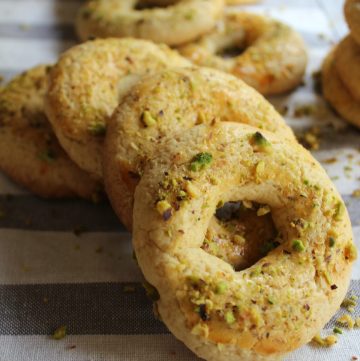 Print Recipe
Almond Rings
Ingredients
100

g

of powdered almond

200

g

of wheat flour

½

teaspoon

of baking powder

100

g

of caster sugar

1

teaspoon

of vanilla sugar

2

egg yolks

170

g

of soft butter

Powdered pistachio for garnish

1

egg yolk for brushing
Instructions
In a food processor add the almond powder, flour, baking powder and the vanilla sugar.

Mix for a few seconds, add the egg yolks and mix again to combine.

Finally add the soft butter.

Remove the dough from the bowl and cover the dough with a plastic wrap.

Put the dough into the fridge for 30 minutes.

Preheat the oven to 180C degrees.

Flour a clean surface and roll out the dough into a long log.

Cut into long sticks of 15 centimetres length and 3 centimetres wide then join the two ends to form a ring.

Flour a cookie pan and place the rings on the top.

Brush the rings with egg yolk and sprinkle the pistachio powder on top.

Bake for 20 minutes, till the bottom turns golden; then turn off the oven and keep the rings for 10 more minutes in the oven.

Remove allow to cool for 30 minutes.