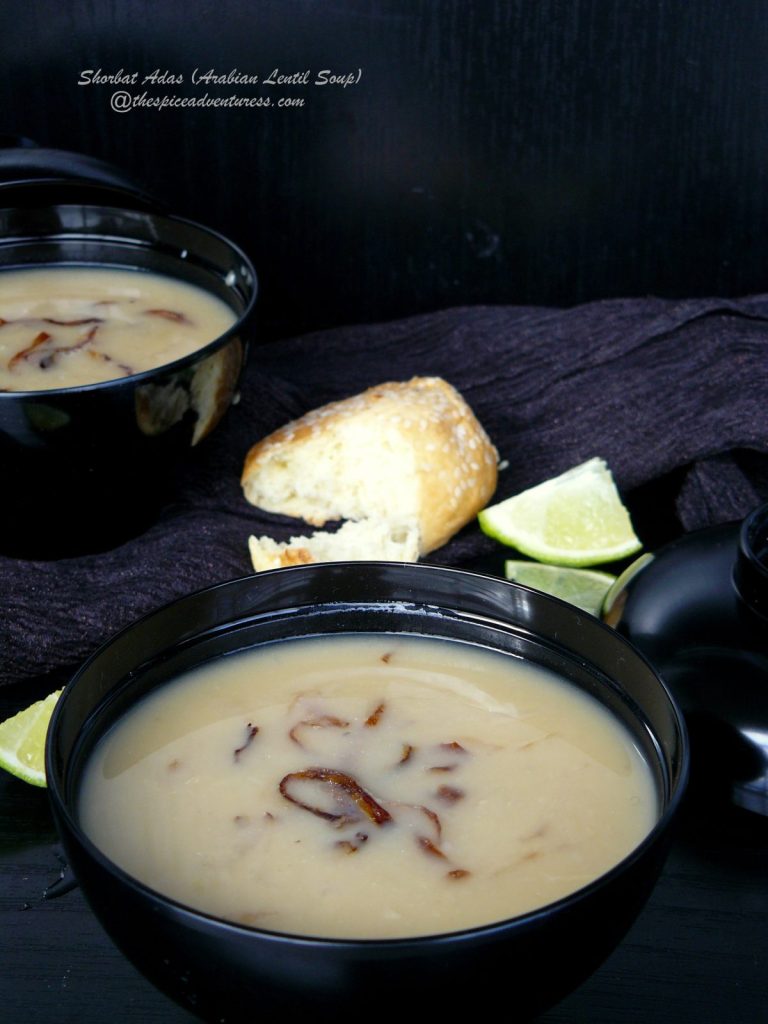 Shorbat Adas or Arabian lentil soup is a dish very close to my heart because it is from my childhood. While living in Dubai, one of our favourite takeaway joint (see, I go off to takeaways again!) was Al Usman restaurant; they sold the most ah'mazing tikkas and kebabs. But my favourite was this sweet and sour simple lentil soup.

I have searched this recipe for years; I had no clue of its name or ingredients except for the taste of this soup which I had cherished forever in my taste buds' memory. And now, I have found it.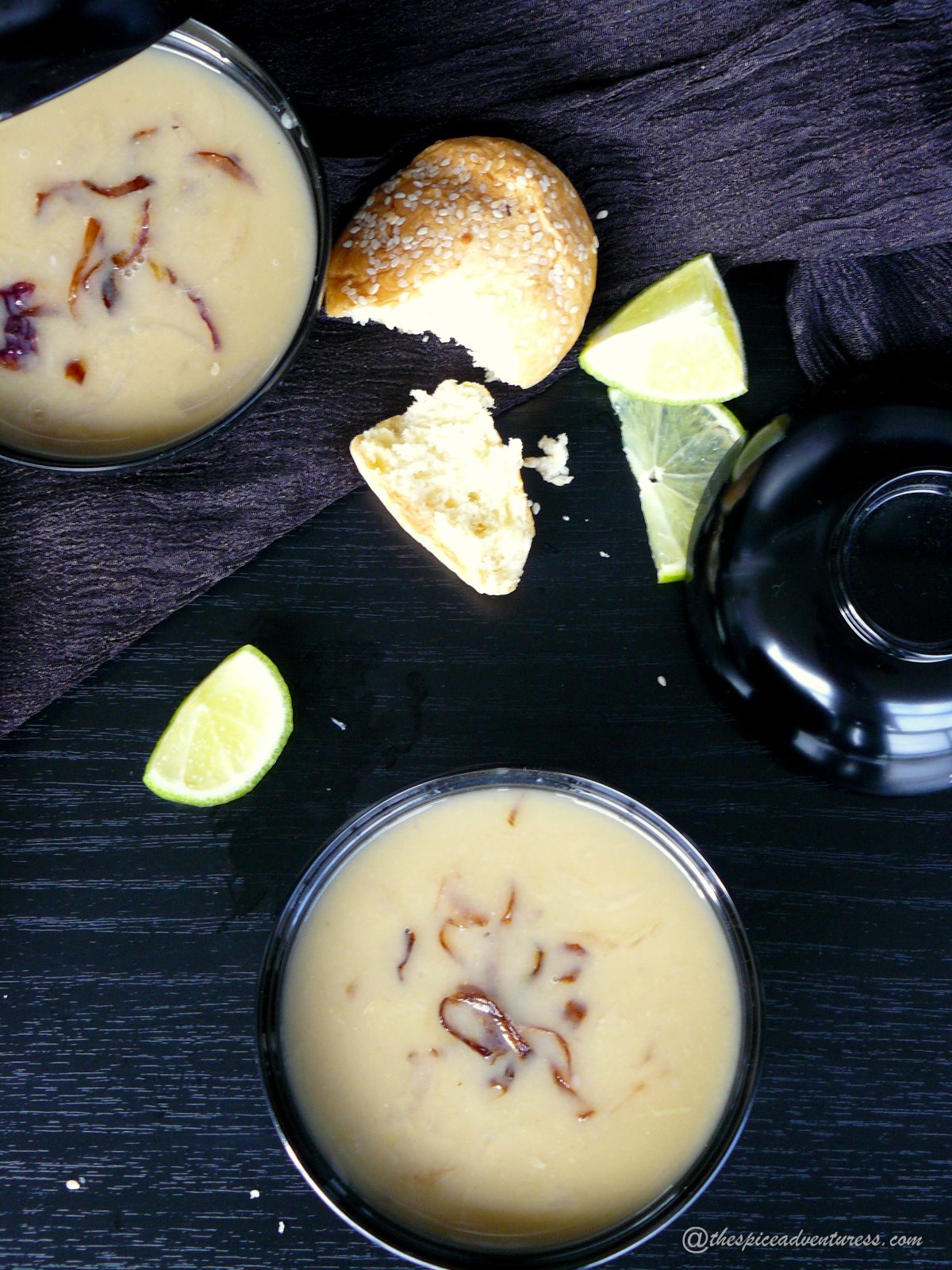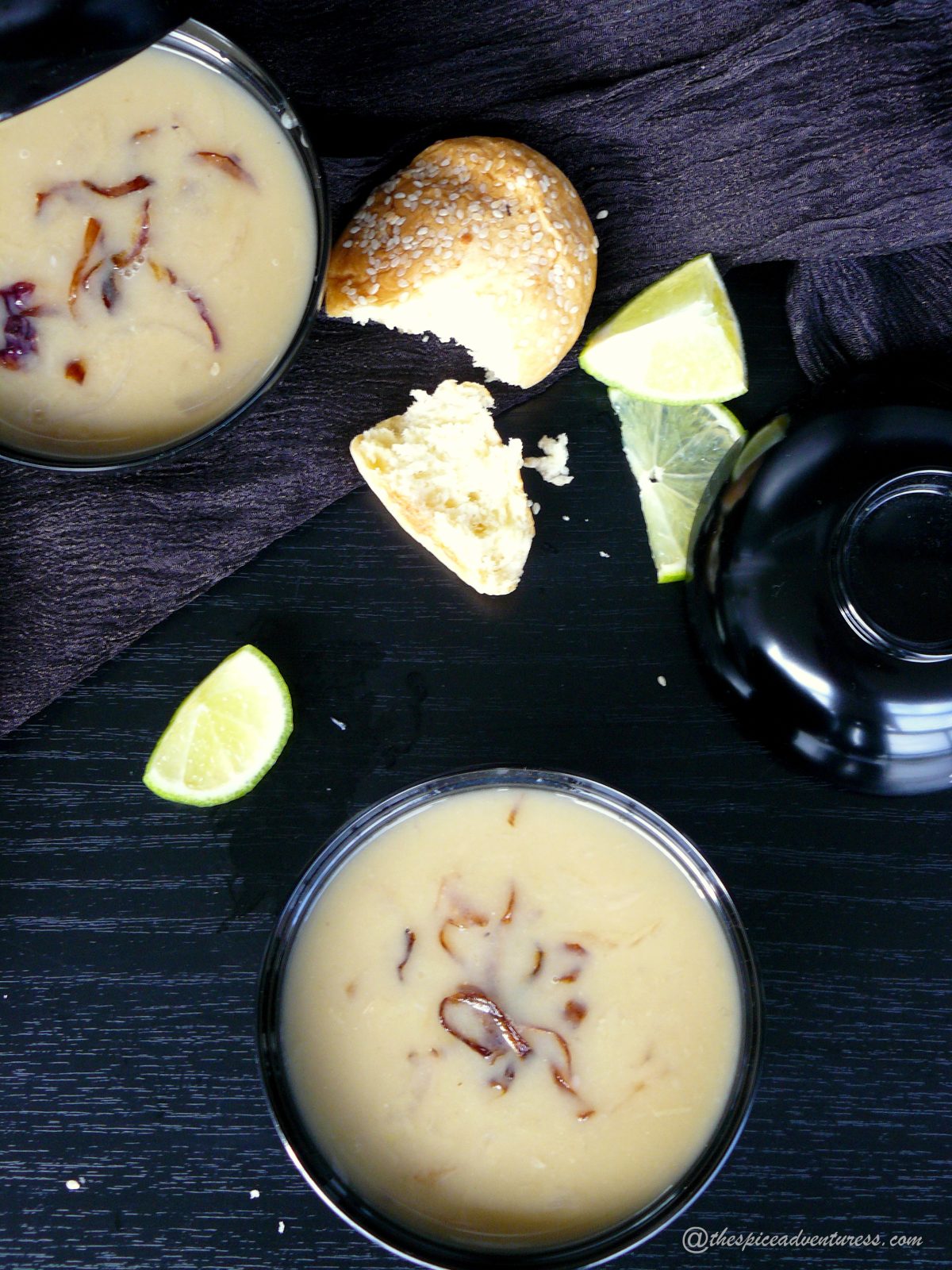 Shorbat adas is very famous across Middle East and is often served free of cost. There are several different variations; some add pieces of leftover lamb or use meat stock for added flavour. In Morocco, you can find a thicker version using only red lentils and lamb. Here, I have used homemade chicken stock to add that extra body of flavour but you can keep it vegetarian by using vegetable stock or just water.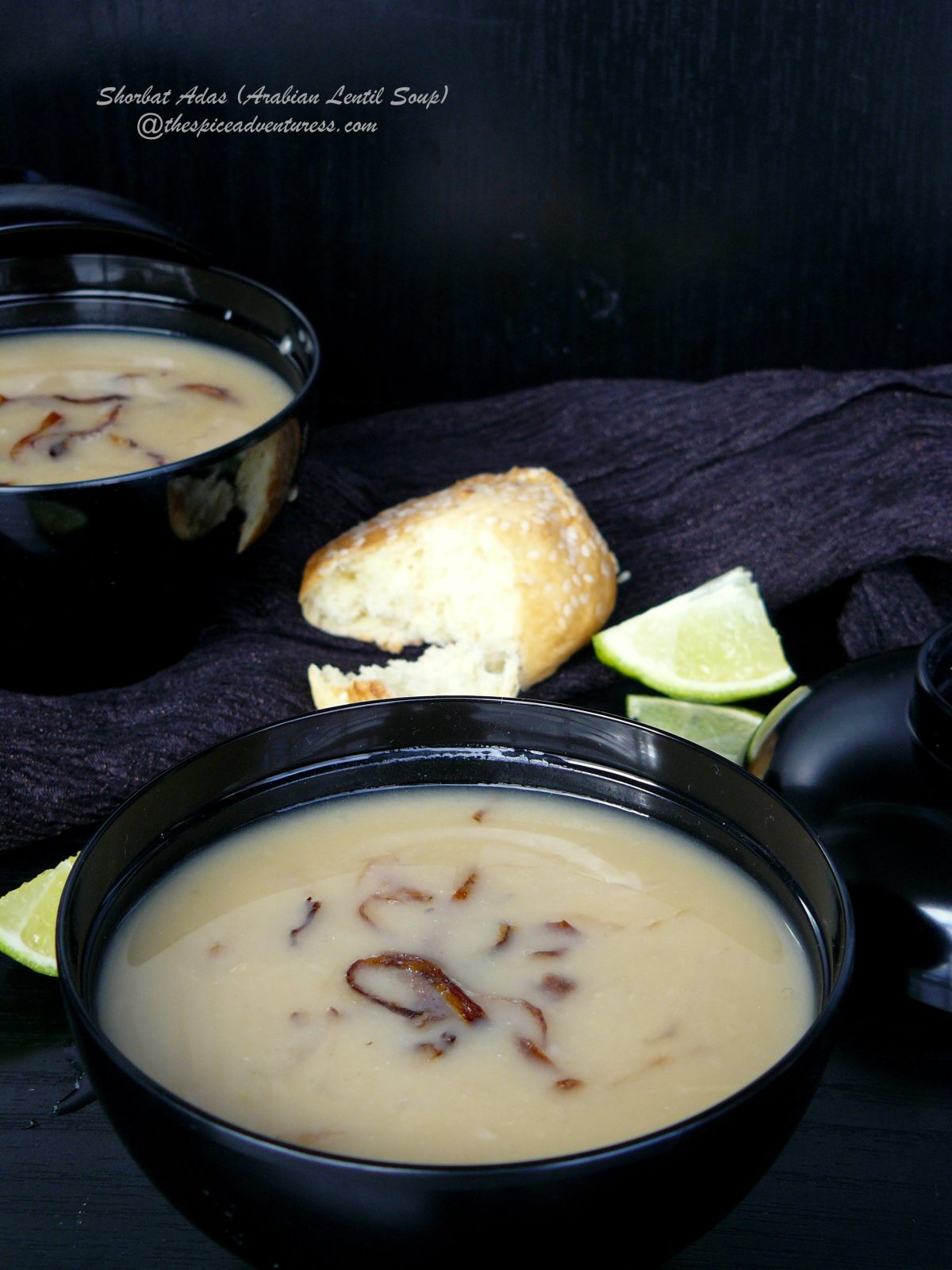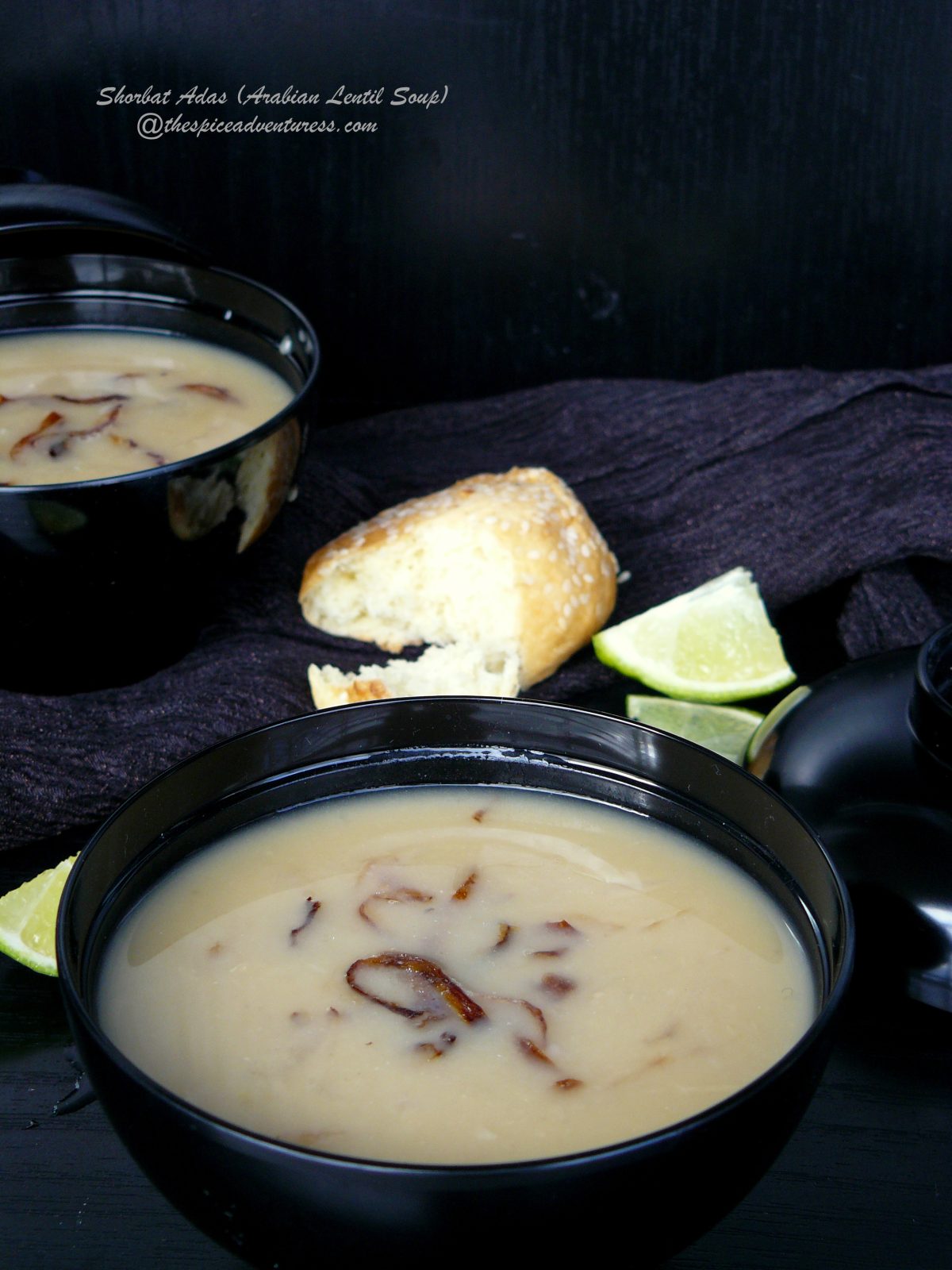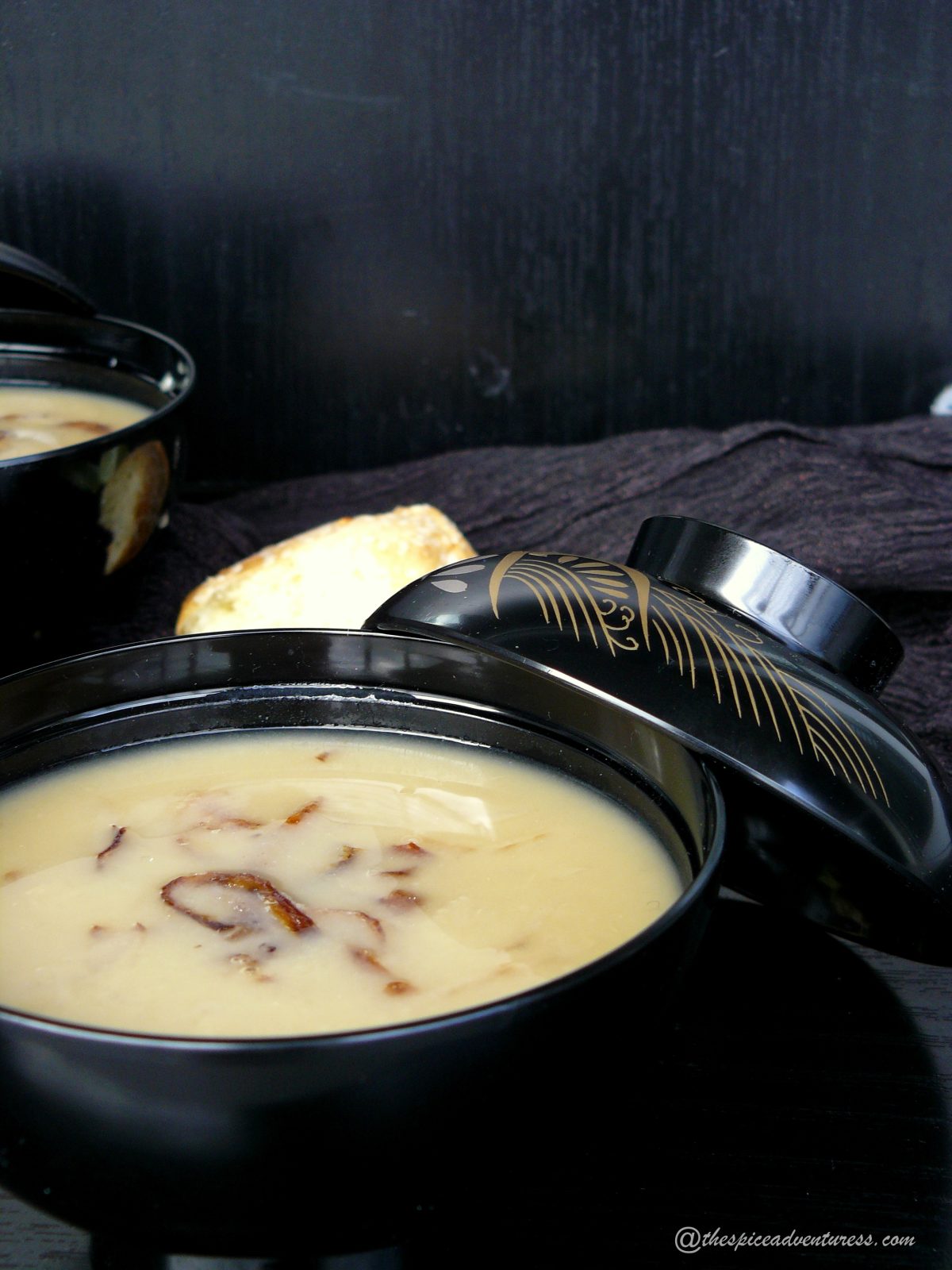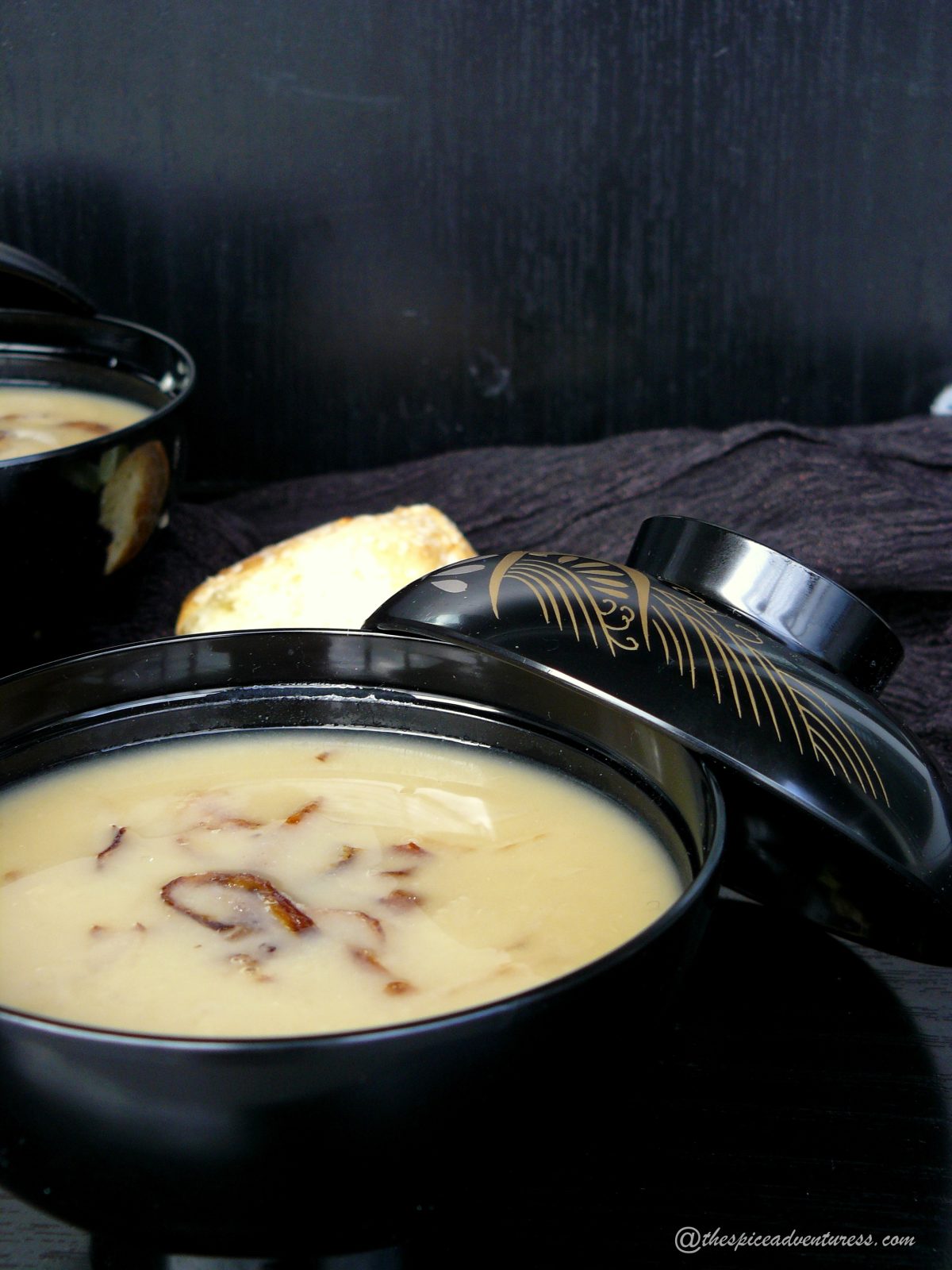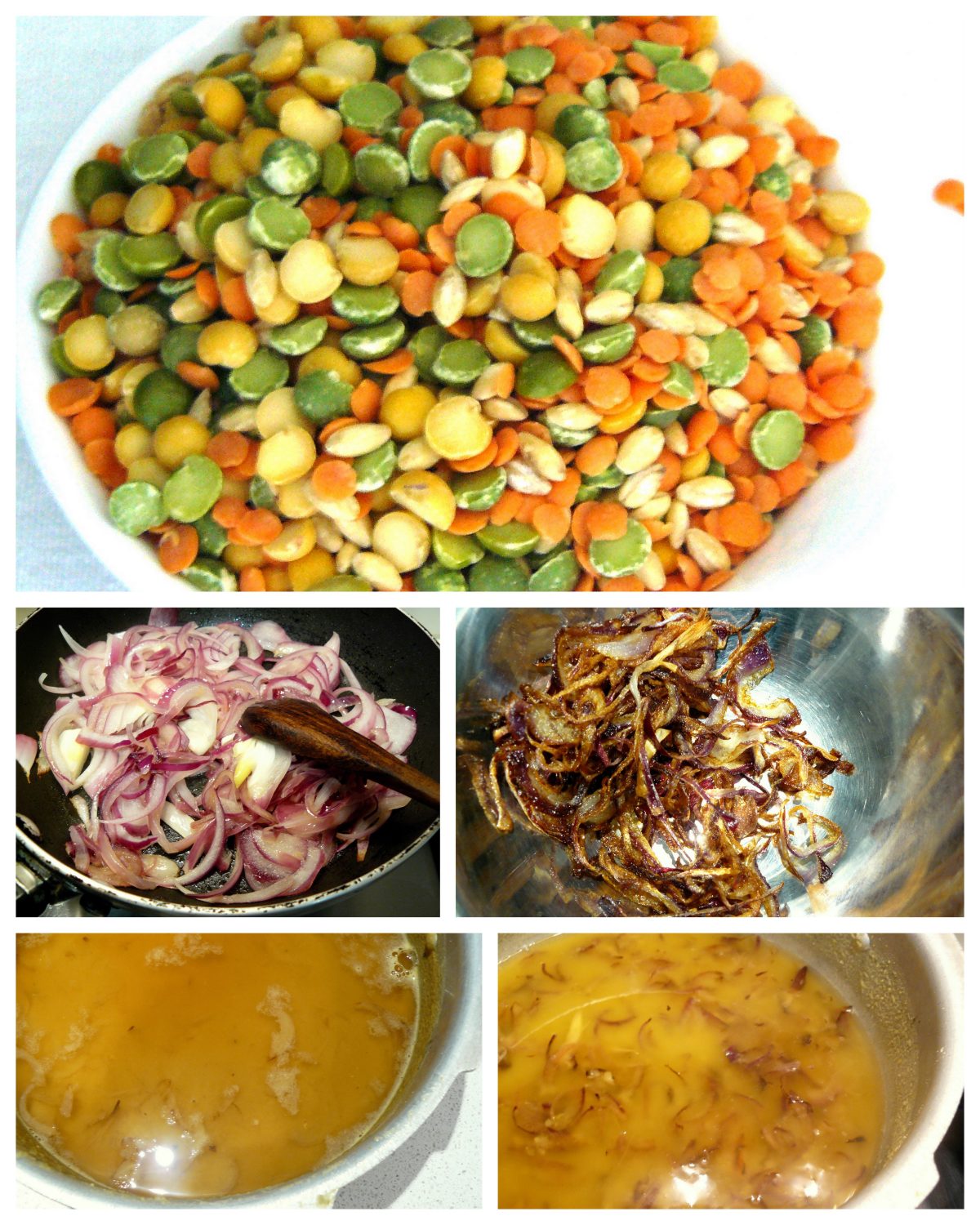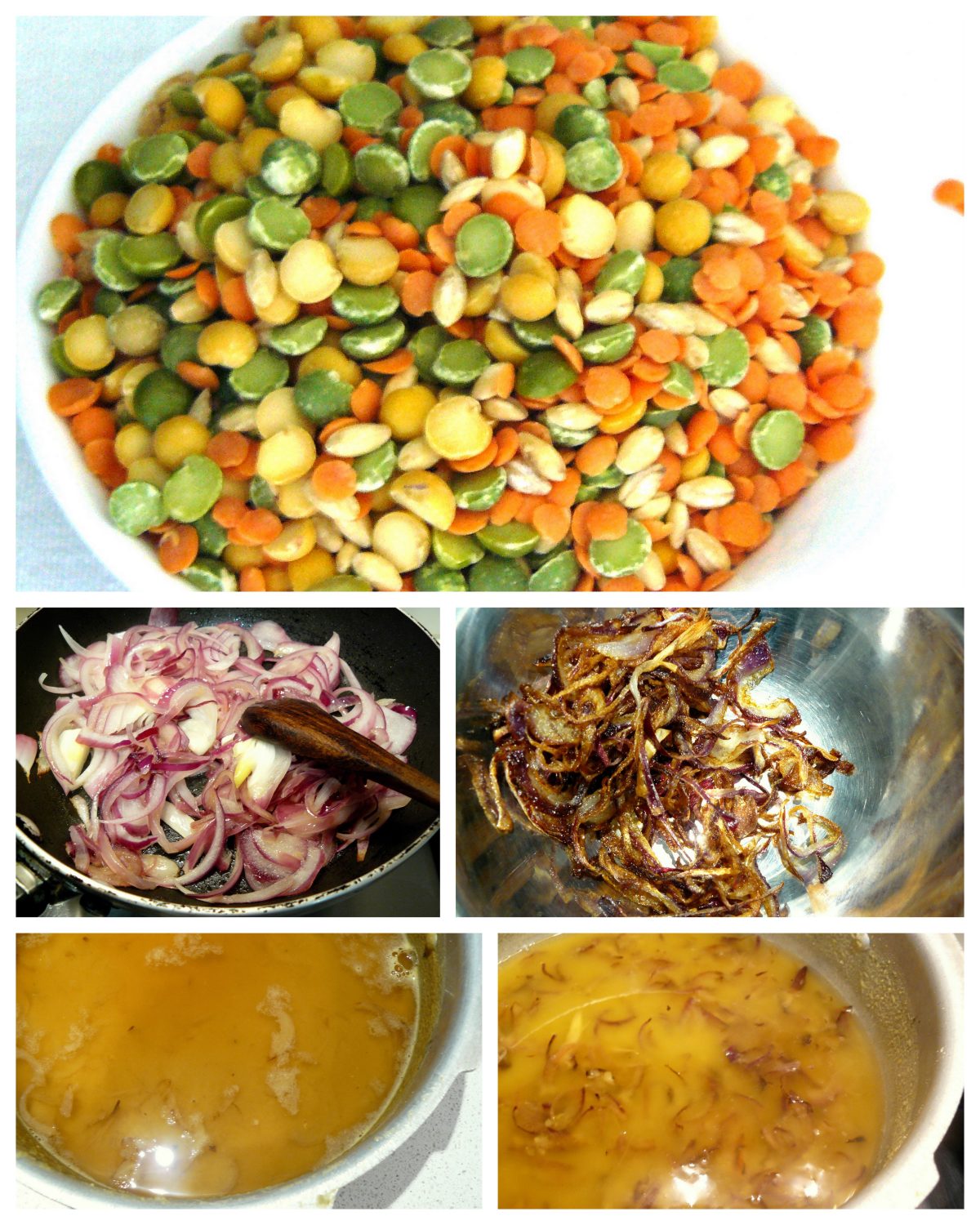 The sour tanginess of the citrus paves way for the sweet smokiness of the caramelized onions ending with the robust simplicity of cumin spiced lentils. In culinary heaven!

Recipe Courtesy – Traditional Arabic Cooking by Miriam Al Hashimi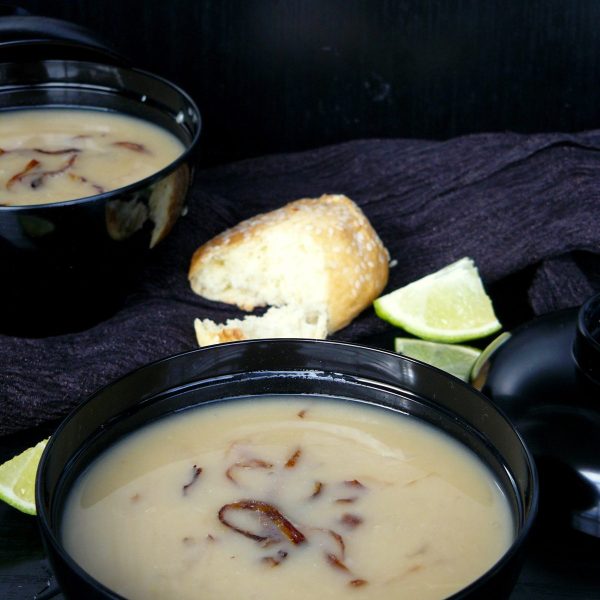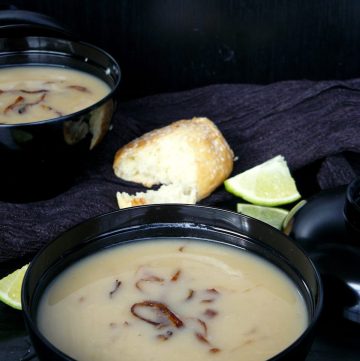 Print Recipe
Shorbat Adas/Arabian Lentil Soup
Ingredients
250

gm lentils

soup mix, you can use just one type of lentils also

2

red onion

sliced finely

½

tsp

roasted ground cumin

2

tbsp

lemon juice

variable

vegetable oil

to fry the onions

salt

to season

freshly milled black pepper

to season

1

cup

homemade chicken stock

water
Instructions
Soak the lentils for at least an hour (it really helps to cook the lentils faster) and cook till mushy.

Meanwhile, sauté and caramelize half the onions and keep aside. Fry the remaining half onions till crispy brown but not burnt.

Once the lentils get cooked, mash well and add the caramelized onions, ground cumin, chicken stock and cook on low heat for another 10 minutes. Season with salt and pepper. The consistency of this soup is quite runny but you can add less stock/water and thicken it up.

Remove from heat and add lemon juice. Add one tsp, taste and keep adding till the right balance of sour, salty and sweet has been achieved. I like the tang and used about 2 tbsp but it might vary according to your taste preferences.

Garnish with crispy fried onions.

Serve hot with bread.