Shorbat Adas or Arabian lentil soup is a dish very close to my heart because it is from my childhood. While living in Dubai, one of our favourite takeaway joint (see, I go off to takeaways again!) was Al Usman restaurant; they sold the most ah'mazing tikkas and kebabs. But my favourite was this sweet and sour simple lentil soup.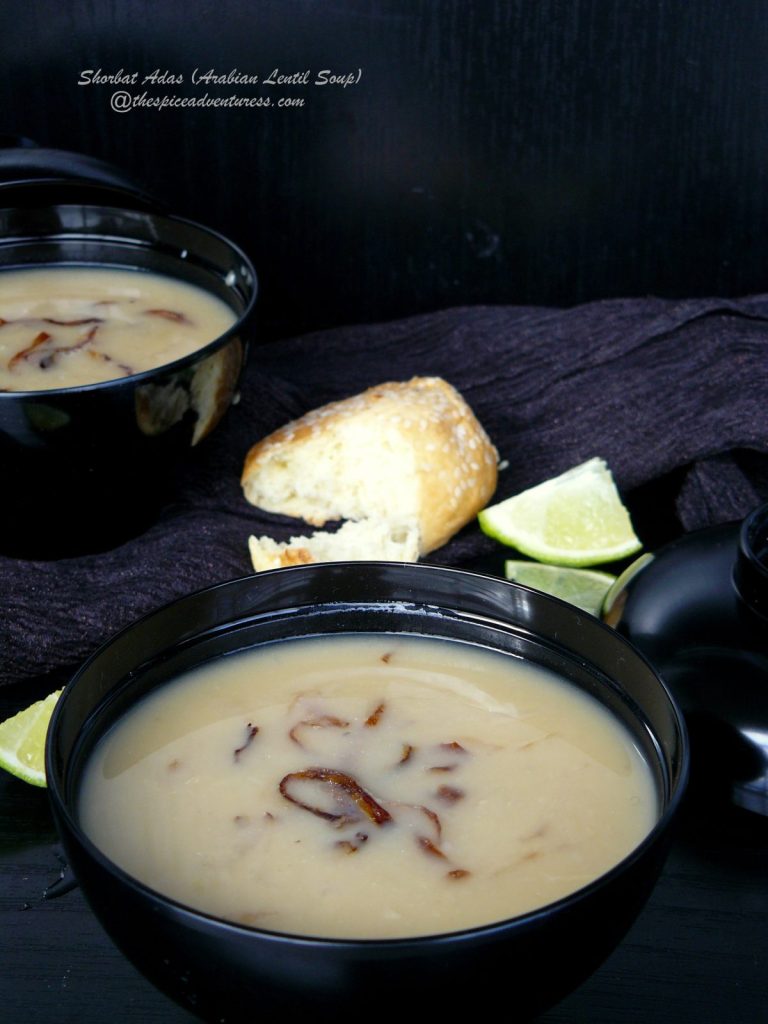 I have searched this recipe for years; I had no clue of its name or ingredients except for the taste of this soup which I had cherished forever in my taste buds' memory. And now, I have found it.
Shorbat adas is very famous across Middle East and is often served free of cost. There are several different variations; some add pieces of leftover lamb or use meat stock for added flavour. In Morocco, you can find a thicker version using only red lentils and lamb. Here, I have used homemade chicken stock to add that extra body of flavour but you can keep it vegetarian by using vegetable stock or just water.
The sour tanginess of the citrus paves way for the sweet smokiness of the caramelized onions ending with the robust simplicity of cumin spiced lentils. In culinary heaven!

Recipe Courtesy – Traditional Arabic Cooking by Miriam Al Hashimi