CALDRON is a monthly ezine focusing on 'all things food' like recipes, wine, restaurants, reviews, hospitality etc… The brain child of Sid Khullar, a self confessed food addict, this ezine is a must read if you are passionately obsessed about food and also to get a 'well-rounded' peek into India's food scene.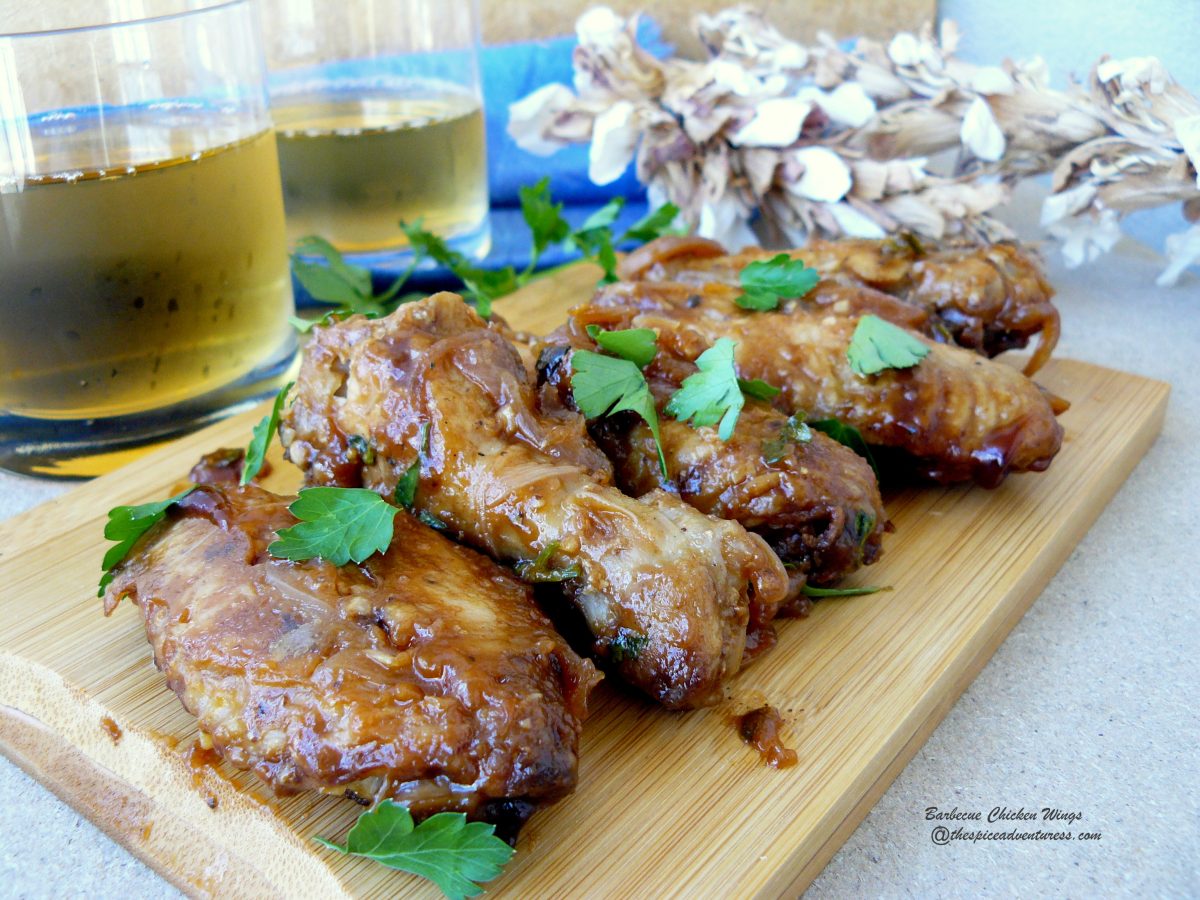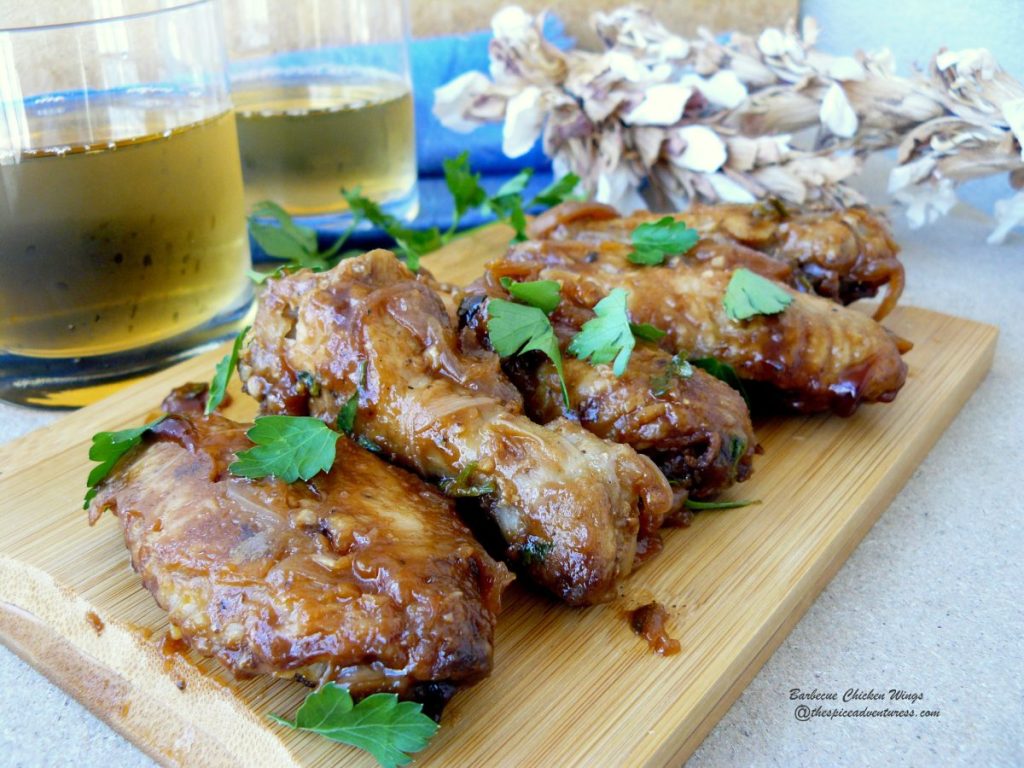 Sid (along with a couple of other foodaholics) also runs a Facebook food group, Chef at Large with 70,000+ members; as you can imagine, there is no dearth of food conversations and inspirations in this group. There are plenty of recipes featured both on the website and in the group which I would highly recommend.

This recipe for barbecue chicken wings is one of the first that I tried from CaLDRON; it appears in the March 2014 edition.
Chicken wings are an absolute family favourite and in my opinion, one of the best starters for a fun-filled party. There are plenty of options and recipes that you can try with these humble wings.

The flavours in the barbecue marinade are lipsmackingly delicious; the wings are smothered in a generous medley of hot English mustard, barbecue sauce, Worcestershire sauce, red chilli and garlic. Top the wings off with caramelized smoky onions and you have the most delicious chicken wings on your plate.
And please don't insult these wings with your fancy cutlery. Bring out the child in you and bite into the succulent juicy meat falling off the bone, finally lickin' off the sweet, salty, spicy sauce off your fingers.