The modern Australian cuisine is a true representation of the multicultural camaraderie of this country. The culinary influences of other cultures are a marked feature of the food here and when combined with the beautiful produce of this country puts Australia at the top of the gourmet world map.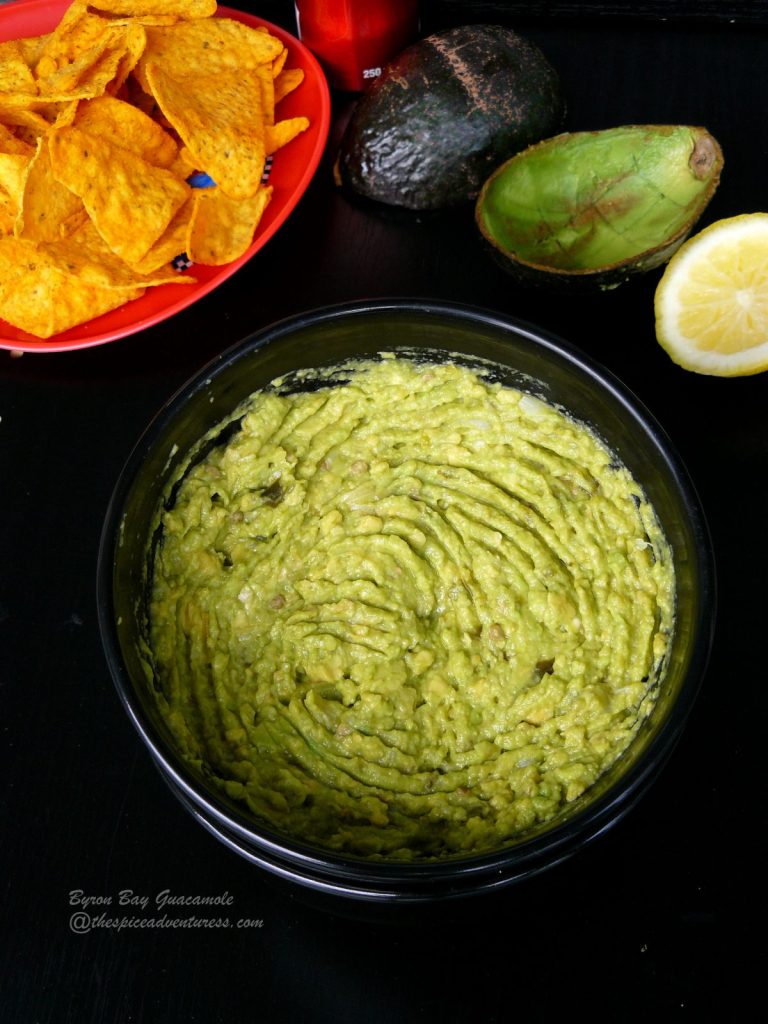 The same goes for today's recipe too. In his book Mercurio's Menu, Paul Mercurio writes about his visits to Byron Bay where he was introduced to Russian garlic. This experience inspired him to come up with the 'Byron bay guacamole' in which he used jalapenos and Russian garlic to spice up this much loved Mexican dip.

Now, I couldn't find Russian garlic in the area where I live but came across some beautiful 'single clove garlic' at the farmer's market in Dandenong plaza. Also known as solo garlic or pearl garlic, this is my first experience with this type of garlic. Smaller in size with purple striations, I found it has a milder 'garlicky' taste and has a beautiful smell especially when roasted.
I would strongly recommend using a mortar and pestle to make this guacamole. I prepared mine using this beauty from Kitchenware Direct.
So check out the recipe for Byron bay guacamole – creamy avocado chunks infused with the sweetness of roasted pearl garlic and spiced with rustic smoky jalapenos.